June 19 - 25, 2016: Issue 268

Club Palm Beach: Fish Fridays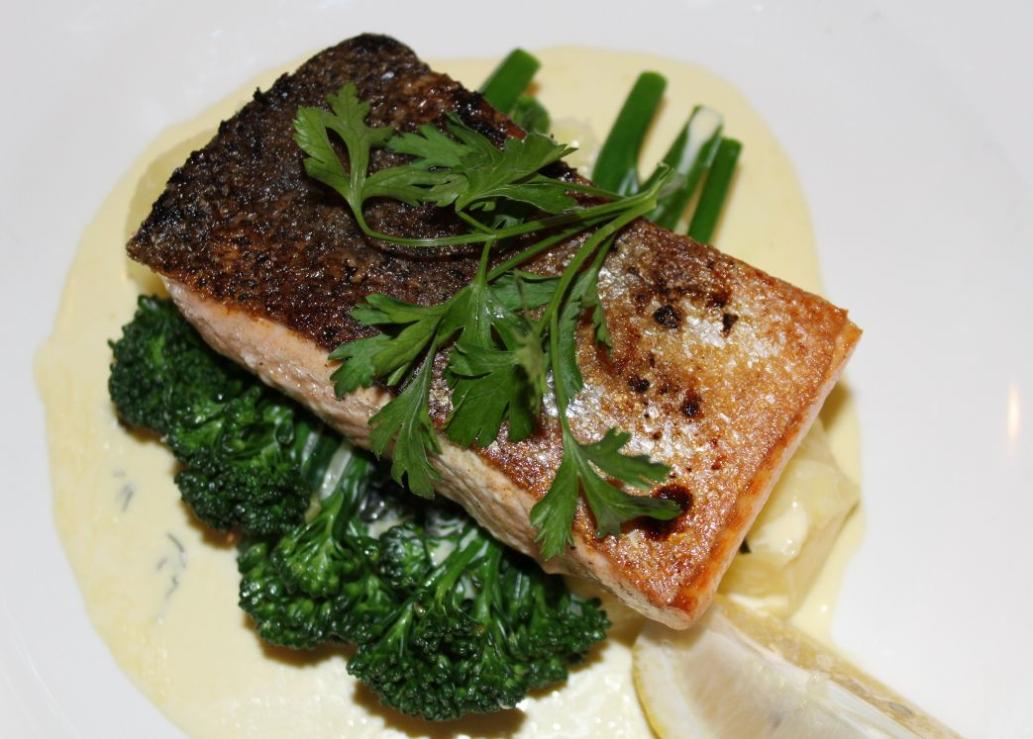 Club Palm Beach Bistro: Fish Fridays
If you like delicious food cooked perfectly and served with the best seasonal ingredients, as part of a regular menu or choice of Specials, also t suit the season and weather, then Club Palm Beach's Bistro is for you.
Exhausted after yet another big week Friday meant time to not cook but have something dished up – and not cleaning up afterwards either.
One had Crispy Skinned Salmon with steamed broccolini, mash & basil cream sauce
27.00 for Members 29.00 – part of the always available Menu. Wonderfully fresh fish, just pure bliss.
The other had a 300 gram Scotch Fillet topped with avocado, grilled King Prawn and Hollandaise served with a red wine jus, and a bacon and potato salad - $32.00.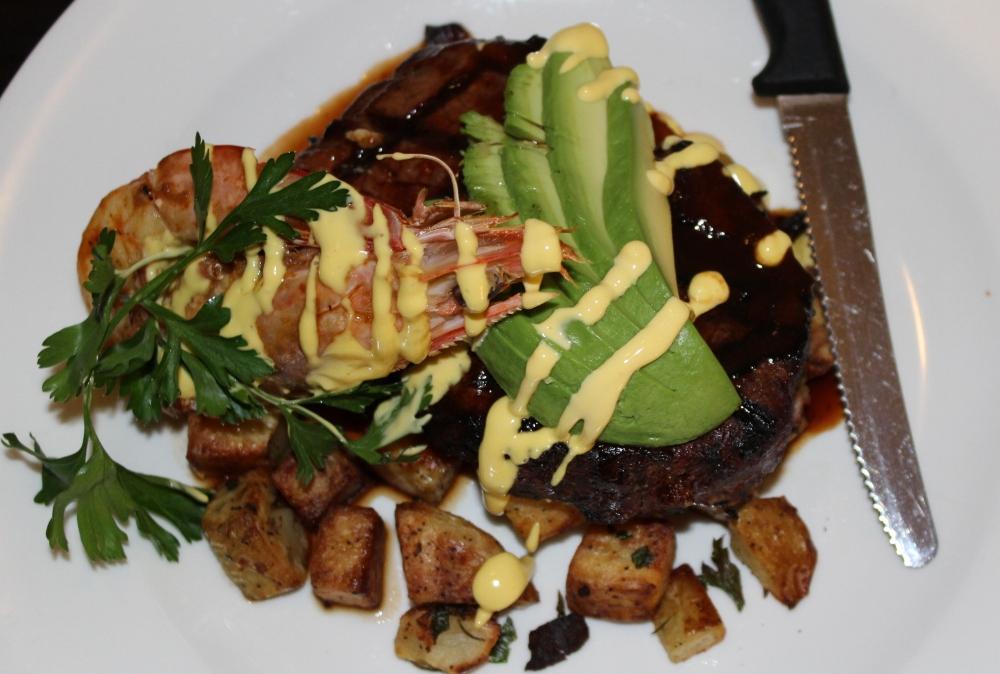 Other favourites such as Beer Battered Flathead Fillets with chips, salad & tartare sauce ($25.00) or Polenta crusted Risotto Cakes with roquette, parmesan, walnut salad and chilli jam ($17.00) or the ever popular Schnitzels, Steaks and Roasts and a Children's Menu are always available.
Club Palm Beach is also offering a special 'Summer Bay Tour and Meal deal' if visitors from overseas wish to see the sights and then tuck into something delicious. This includes a half hour tour in the Club Palm Beach mini-bus and a choice of the Roast of the Day, Chicken Schnitzel with salad or Fish and Chips with Salad, all for $12.00 should be popular.
Club Palm Beach also list regular one-off seafood Specials, such as their Lobster mornay or fresh Sydney Rock Oysters - you usally have to be quick to get these though.
With an extensive Wine List, a sheltered outdoor eating area, and a relaxed laid-back Palm Beach atmosphere, this local club is for residemnts and visitors alike.
The Bistro is open for lunch from 11:30pm to 2:30pm daily with extended hours during the summer months and open for dinner from 6:00pm to 8:30pm every evening.

1087 Barrenjoey Rd, Palm Beach

Recipe Ideas - Seasonal Fruits and Vegetables
Apricot - January Summer Fruits
Artichoke – The Flower Vegetable that Crops in Spring Australian and Native Cherries (Summer Fruits) - the Duntroon Connection - Marrianne Collinson Campbell Autumn is Apple Season
Cherry - Australian summer Fruit

Chick Pea Burgers with Homemade Hummus

Easter Feast - modern and historic
Edible Weeds Eggs: Five Ways - Savoury
Green Beans - Spring Vegetables
Hogmanay (New Year) Dinner - Australian Style
Make Your Own Treats For Christmas Gifts - Jaffa Rum Balls, White Christmas, Gingerbread People, Spicy Nut Mix, Strawberries Dipped in Christmas, Scottish Shortbread, Spanish Polverones, Melomakarona (Greek Christmas Honey Cookies), Kourabiedes (Greek Butter Biscuits), Italian Lemon Shortbread Squares (Shortbread con crema al limone)
Mandarins Spring Fruits Mandarins Winter Fruits
Mum'€™s Vegetable Soup with Macaroni
Nectarines - Summer crop Nicoise Salad: An Autumn Salad
Packham's Triumph Pears - The Australian Pear
Parsnip - Winter Vegetables Pear - Autumn Fruits
Potato Gnocchi Pumpkin Pumpkin Season 2015
Sage - the 'saving' herb Remembrance Day 2012 Food
Self-Saucing Winter Puddings Silverbeet - Winter Vegetable
Spring Salad Season Spring Strawberries Spring Salads
Summer Lilli Pillis Summer Passionfruit Summer Peaches, Quandongs (Wild Peach) - Marian Rowan Ellis Summer Raspberries Native Ones - Adam Forster
Ten Minute Spring Salads - fresh Spring Fare Tomato
Winter Crops Winter Vegetable Pies Zucchini

To list your business, have a Pittwater Online News Food page run, or place a logo on the Pittwater Online News Food page, please contact us with details of your requirements.
Logos may be embedded to redirect to your own website.
Full pages include an overview of menus as well as beautiful images to make the food sampled look its best. Pages are archived into Permanent pages past their week of Issue.
Permanent pages in Pittwater Online News average 800 thousand visits per annum past their week of Issue ensuring diners will continue to view your eatery as a potential venue for breakfast, lunch or dinner or as the place to hold their larger functions.
For Rates and Packages Contact us at: pittwateronlinenews@live.com.au