February 26 - March 4, 2017: Issue 302

Autumn's Feast of Fresh Produce Brings What's Best for Your Body's Health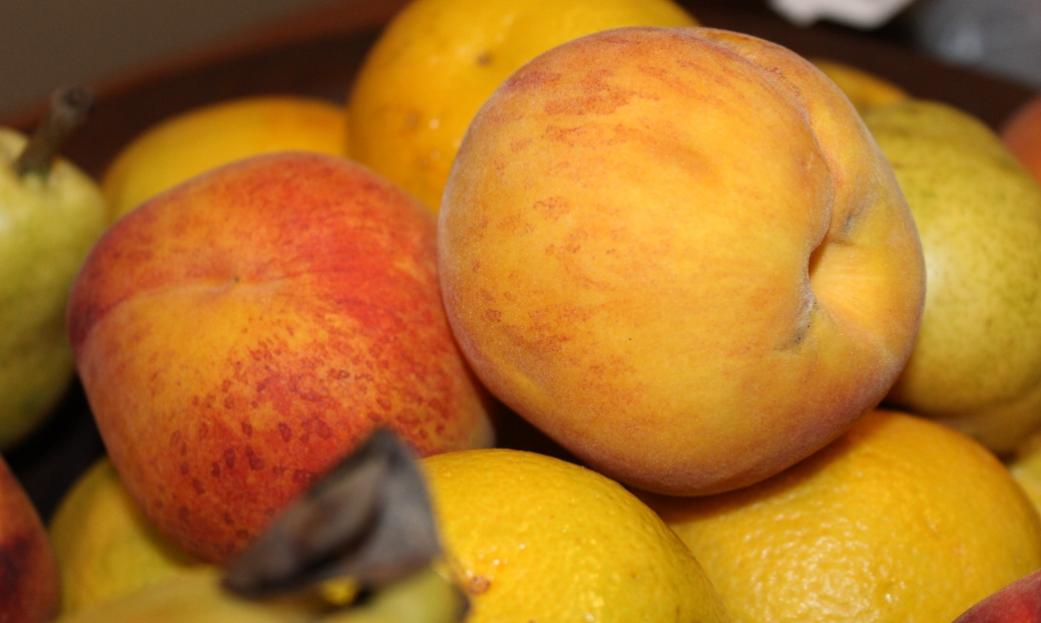 With food seasonal is always best – we know we've said it before, but each season really does produce the best fruits and vegetables for your body at that time of year.
In Australia Autumn brings all those crunchy apples, lemons and oranges, sweet figs and great peaches at a very small price this week, asparagus that's also fresh and cheap this week. Earthy mushrooms, beetroot and broccoli, cauliflower, zucchini, turnips, pumpkin, tomatoes and eggplant are all Autumn fruits and vegetables and will be at their peak in quality, and with great prices as the crops come into shops.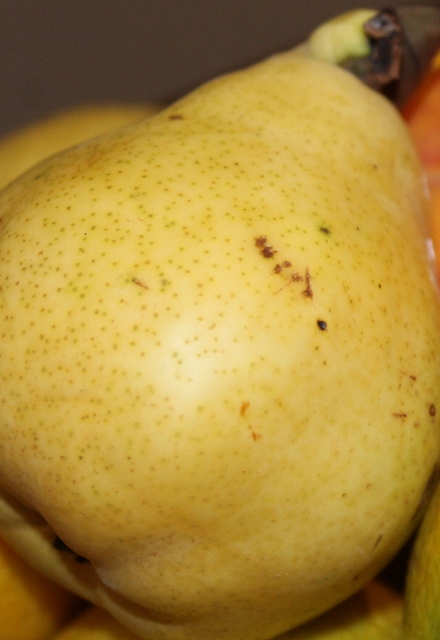 Combine some of these fruits with nuts and seeds or the vegetables with legumes and beans and your body will have the boost it needs to head off those colds and flus the changing of seasons brings and expel some of those toxins too much indulgence over Summer helps stick around in your system. Many of these have natural de-tox properties and lots of fibre - proving once more that each season brings what that season means.
A short three day regime of what's seasonal with a three day regime of Epsom salt baths or dips in the ocean, where the saltwater also draws out all kinds of toxins, and you will be bursting with energy and restored vim.
A few recipe ideas to celebrate the best of this golden season:
4 cups broccoli florets
3 celery stalks, finely diced
2 onions, medium size, diced
4 garlic cloves, crushed
2 cups kale or spinach
2 parsnips, peeled and chopped
2 carrots peeled and chopped
4-5 cups filtered water or a low sodium vegetable broth
½ tsp sea salt
½ lemon, juice only
2 tsp coconut or olive oil
In a soup pot, heat the coconut oil, add the onion, garlic, carrot, parsnip, celery sticks and broccoli, and cook over low heat for five minutes, stirring frequently.
Add the filtered water or vegetable broth, bring to a boil, then cover the pot with a lid and let simmer for 5-7 minutes, until the vegetables are tender but not too mushy.
Stir in the greens, then transfer into the blender, add the lemon juice, and process to obtain a smooth cream.
3 medium beet roots
2 carrots, finely diced
1 onion, finely diced
2 garlic cloves, crushed
1 small leek, finely diced
1 tsp coconut or olive oil
2 cups vegetable broth
¼ tsp sea salt
Scrub then roast the unpeeled beetroot until tender; this saves you losing all their nutrients. Heat the oil in a pot, add the onions, garlic, leek, and carrot and cook for 5-7 minutes over low heat. Remove from the heat.
Cut the beet root into cubes, and add to a blender, together with the cooked vegetables and vegetable broth.
Process until smooth then reheat gently.
5 tablespoons oil
½ cup all-purpose flour
Salt/ Freshly ground pepper
500 grams skinless and boneless chicken thighs, cut into 5cm pieces
4 carrots, sliced
2 rstalks celery, chopped
1 onion, diced
1 leek, thinly sliced
2 cloves garlic, minced
5 cups chicken or vegetable stock
1 cup water
3 tablespoons lemon juice
2 tablespoons fresh tarragon, chopped
In an large casserole stockpot, heat 2 tablespoons of the oil over medium high heat. Add the flour to a shallow bowl and season with about 1 teaspoon each of salt and pepper. Dredge the chicken in the flour, shake off the excess and place half of the chicken in the stockpot - do not overcrowd as this will not get a nice golden colour to chicken. Cook for 3 minutes per side then transfer the chicken to a bowl.
Add the remaining oil and the carrots, celery and onion to the stockpot and cook over medium heat for 3 minutes. Add the sliced leek and garlic and cook for about 2 minutes and season with salt and pepper. Add the chicken stock and water and bring to a boil. Cover and simmer over low heat, stirring occasionally for about 20 minutes.
Add the chicken to the stockpot and cover and simmer for about 10 minutes or until tender.
Stir in the lemon juice, season with salt and pepper and sprinkle with tarragon. Season and serve immediately.
Eggplant stuffed with Chickpeas, Couscous and served with a Tahini sauce
2 medium-sized Eggplants; sliced in half lengthwise
1 medium-sized onion, diced
3 cloves of garlic, minced
400 grams organic chickpeas, cooked, drained and rinsed
1 cup couscous
1 cup cherry tomatoes, sliced in half
2 tablespoons cooking oil
1 small bunch of parsley, minced
1/4 cup organic tahini
2 tablespoons fresh lemon juice
1 garlic clove, mined
1/4 cup water
dash of salt, pepper, and crushed red pepper flakes
Preheat the oven to 180 degrees. Combine all the ingredients for the tahini sauce together in a blender or with an immersion blender. Process until smooth and set aside.
Once eggplant is sliced in half lengthwise, use a small spoon to scoop out the center (leaving a 1/4 inch wide shell.) Save the scooped out eggplant and quickly dice it up.
Drizzle about 1 tbl.s of the oil onto the eggplant and place cut side down on a prepared baking sheet. Cook in the oven for about 15-25 minutes (or until eggplant is evenly cooked and slightly browned on the bottom.) Check often to make sure eggplant doesn't burn.
Cook couscous;
While couscous cooks heat the remaining oil in a large skillet. Add the onion and cook for about 5 minutes. Add the garlic and cook for about 2 more minutes. Add the tomatoes, diced eggplant and chickpeas. Turn heat to low and cook string often (for about 5 more minutes). Add cooked couscous to the pan and mix well to combine. Season everything with a little salt and pepper.
Scoop a healthy portion of the couscous mixture into each eggplant. Drizzle with a little tahini sauce and garnish with a few tablespoons of minced parsley.
Asparagus, Tomato and Feta Salad with Balsamic Vinaigrette
Serves 2 or 4 as side dish
6 Tbsp balsamic vinegar
1/4 cup olive oil
2 tsp dijon mustard
2 tsp honey
1 clove garlic, minced
Salt and freshly ground black pepper
3 bunches fresh asparagus (preferably medium thickness), tough ends trimmed, remaining diced into 2-inch pieces
1 pkg. grape tomatoes, halved
2/3 cup chopped walnuts, toasted
1 cup feta cheese, crumbled
Boil your jug and place water in a large pot to cook asparagus - another method for those short on time after a long day is to wet the asparagus under the tap, place in dampened paper towel and blast in the microwave for 140 seconds - allow to cool. If cooking in boiling water only do so for 3-4 minutes, you don't want to lose the nutrients of have soggy asparagus. After then run the asparagus under cold water. Prepare vinaigrette - add vinegar into a jar or bowl, add olive oil, dijon mustard, honey, garlic and put lid back on and shake like you would a cocktail.
Place asparagus in a bowl with tomatoes and walnuts. Drizzle vinaigrette over top and toss lightly. Sprinkle the feta over the top of the salad and serve.
Recipe Ideas - Seasonal Fruits and Vegetables
Apricot - January Summer Fruits
Artichoke – The Flower Vegetable that Crops in Spring Australian and Native Cherries (Summer Fruits) - the Duntroon Connection - Marrianne Collinson Campbell Autumn is Apple Season
Cherry - Australian summer Fruit

Chick Pea Burgers with Homemade Hummus

Easter Feast - modern and historic
Edible Weeds Eggs: Five Ways - Savoury
Fennel - Winter Vegetable Full Fruit Bowl for Seasonal Health
Green Beans - Spring Vegetables
Healthful Cordials And Cleansing Tonics Hogmanay (New Year) Dinner - Australian Style
Make Your Own Treats For Christmas Gifts - Jaffa Rum Balls, White Christmas, Gingerbread People, Spicy Nut Mix, Strawberries Dipped in Christmas, Scottish Shortbread, Spanish Polverones, Melomakarona (Greek Christmas Honey Cookies), Kourabiedes (Greek Butter Biscuits), Italian Lemon Shortbread Squares (Shortbread con crema al limone)
Mandarins Spring Fruits Mandarins Winter Fruits
Mum'€™s Vegetable Soup with Macaroni
Nectarines - Summer crop Nicoise Salad: An Autumn Salad
Packham's Triumph Pears - The Australian Pear
Parsnip - Winter Vegetables Pear - Autumn Fruits
Potato Gnocchi Pumpkin Pumpkin Season 2015
Sage - the 'saving' herb Remembrance Day 2012 Food
Self-Saucing Winter Puddings Silverbeet - Winter Vegetable
Spring Salad Season Spring Strawberries Spring Salads
Summer Lilli Pillis Summer Passionfruit Summer Peaches, Quandongs (Wild Peach) - Marian Rowan Ellis Summer Raspberries Native Ones - Adam Forster
Ten Minute Spring Salads; Spring Fare The Food of Love Tomato
Winter Crops Winter Vegetable Pies Zucchini

To list your business, have a Pittwater Online News Food page run, or place a logo on the Pittwater Online News Food page, please contact us with details of your requirements.
Logos may be embedded to redirect to your own website.
Full pages include an overview of menus as well as beautiful images to make the food sampled look its best. Pages are archived into Permanent pages past their week of Issue.
Permanent pages in Pittwater Online News average 800 thousand visits per annum past their week of Issue ensuring diners will continue to view your eatery as a potential venue for breakfast, lunch or dinner or as the place to hold their larger functions.
For Rates and Packages Contact us at: pittwateronlinenews@live.com.au