September 23 - 29, 2012: Issue 77
Avalon Chinese Restaurant
After a feast for the eyes at the ArtFest Opening on Friday night we wanted a feast for the palate and crossed the road to the Avalon Chinese Restaurant. Located upstairs on Old Barrenjoey Road, this favourite local eatery has been serving traditional Chinese dishes for decades.
Current proprietors, Shirley and Ken Fung offer an extensive Cantonese menu of such high quality with seasonal fresh vegetables as part of their dishes, that we order our own personal favourites each time and know they will taste as great as they did on prior visits. A specialty is the Fung's focus on fresh seafood and our personal choices of Sweet and Sour Pork, Deep Fried Shredded Beef and Chicken Chow Mein are always supplemented by one of these seafood meals from their Specials Board.
On Friday we chose, as advised by Shirley, the Steamed Whole Lemon Sole with ginger and shallots. Melt in your mouth fresh fish dressed in a light soy sauce with slithers of fresh ginger and shallots was beautiful and does much to restore what each work week takes out. Preceded by the Chicken and Sweet Corn soup, another delicious mainstay of Chinese cuisine that is also a curative and health booster, the Avalon Chinese Restaurant is authentic dishes and generous servings of both old favourites and new inspirations.
Dining in-house on a Friday night, enjoying Chinese delicacies, good company and great wine, is still one of the best ways to relax into your weekend. Avalon Chinese Restaurant, always a bit busy, is where locals enjoy great service and legendary dishes that are consistently scrumptious.
For parties of five or more a wide range of Banquet menus allows you to sample the spectrum of tastes from an ancient culture renowned for its expertise with food. Shirley and Ken Fung's menu, restaurant room, wine list and staff continue to epitomise all this is great about traditional and contemporary Chinese food and culture.
Avalon Chinese Restaurant
6/74 Old Barrenjoey Road Avalon NSW 2107
PH: 9918 6319
Copyright Pittwater Online News, 2012. All Rights Reserved.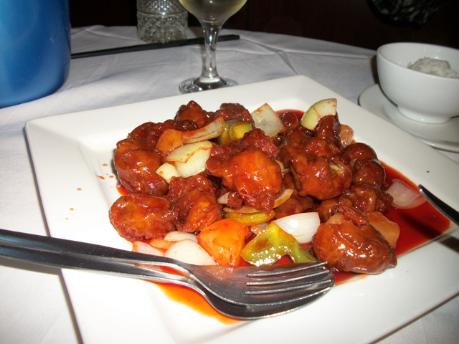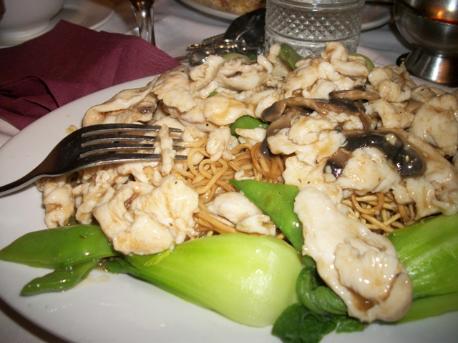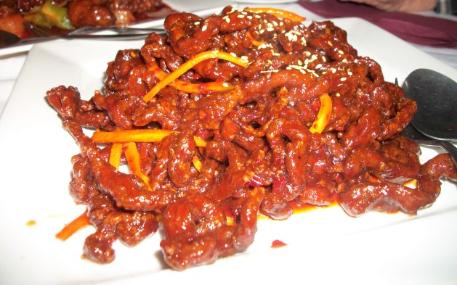 Deep Fried Shredded Beef.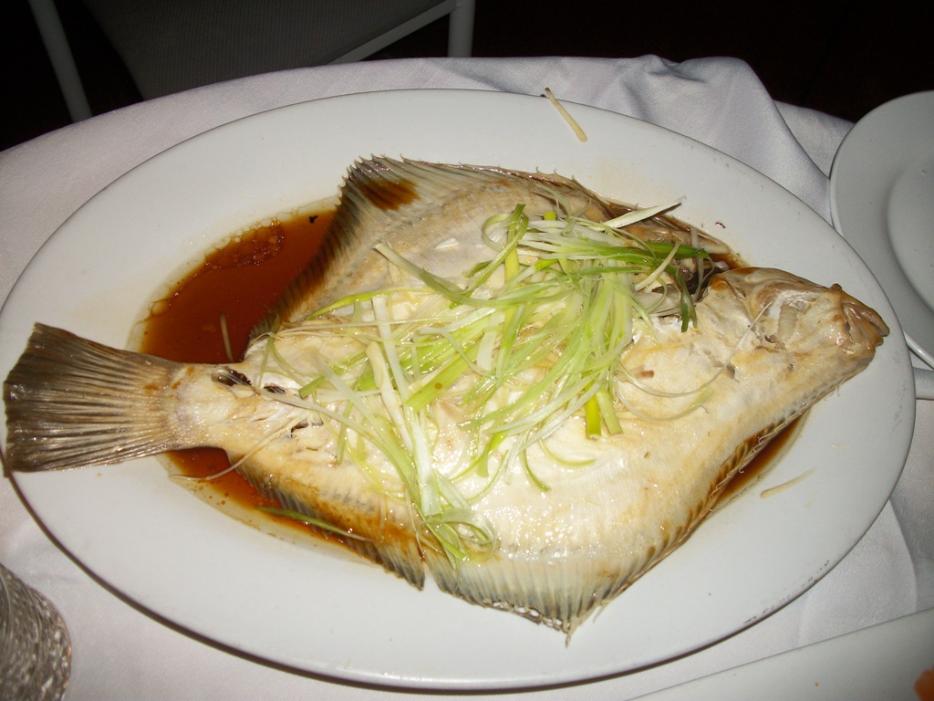 Avalon Chinese Restaurant's Steamed Whole Lemon Sole with Ginger and Shallots