February 5 - 11, 2017: Issue 299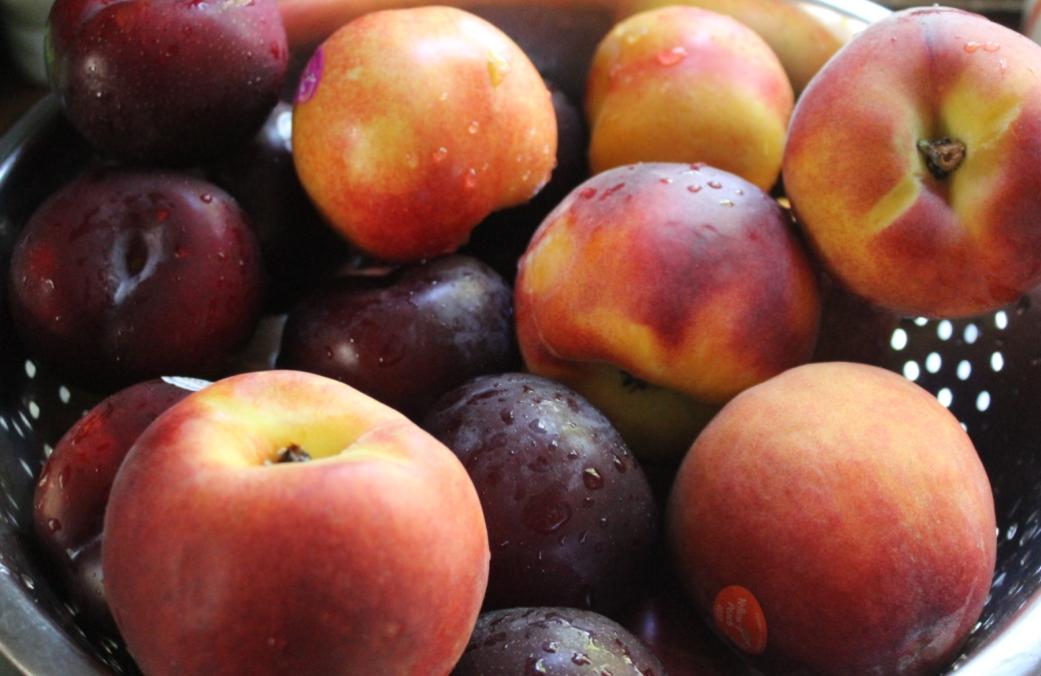 Valentines Day is coming up and even though we may not go overboard in Australia in celebrating this day, a few little bit special recipe ideas, and being able to make them quickly, can add something extra to what is a weekday after all again this year, and if done without slaving for hours, also give you more time with your loved ones – you can never have enough of that!
These ideas feature some scrumptious Summer fruits, now in peak season and so the best we'll get all year, as well as a couple of mains alternatives, one you can prepare at dawn when everyone else is not up yet and then flash through a hot pan at dusk.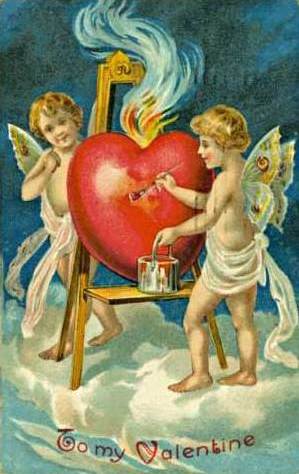 Chilli and lemongrass chicken
2 lemongrass stalks, finely chopped
1 red chilli, deseeded and finely chopped
2 garlic cloves, peeled and finely chopped
1 tbsp Thai fish sauce
350g chicken thigh meat, cut into bite-sized chunks
1 tbsp sunflower oil
100ml chicken stock
1 tbsp caster sugar
½ small head of broccoli, cut into small florets
small handful fresh mint, basil and coriander leaves, to garnish (optional)
steamed rice, to serve
In a bowl, combine the lemongrass, chilli, garlic and fish sauce. Place the chicken meat into another bowl and add half the lemongrass mix, reserving the rest. Cover and place in the fridge to marinate for at least 20 minutes. You can leave out the chilli if serving this to youngsters.
Heat the oil in a wok or a large non-stick frying pan over a high heat. Add the reserved lemongrass mixture and stir-fry for about one minute until fragrant. Then add the marinated chicken and stir-fry for 4-5 minutes, or until the chicken pieces have a nice colour on all sides. Add the broccoli and stir-fry for another minute.
Pour the chicken stock into the pan and stir in the sugar. Simmer for a few minutes, or until the stock has reduced and you are left with a thick sauce. Serve with steamed rice and garnish with the herbs.
Pappardelle with mushrooms
150-200g field mushrooms
8 garlic cloves, unpeeled
1/4 cup grated parmesan
30g unsalted butter
50ml olive oil
200g Swiss brown mushrooms, quartered
300ml cream
200g pappardelle pasta
2 tablespoons chopped flat-leaf parsley
Slice your mushrooms, reserving 2-4, and garlic..
Place remaining mushrooms in a food processor with the parmesan and process to combine. Set aside.
Heat the butter and olive oil in a frying pan over low heat until the butter has melted. Add the garlic cloves and cook, covered, for 10 minutes until golden and soft. Add the Field and Swiss brown mushrooms and cook for 1-2 minutes. Cook until all the liquid has been absorbed. Add the cream and allow to simmer gently until thickens.
Cook the pasta in a saucepan of boiling salted water following packet directions or until al dente. Drain, then toss with the mushroom mixture. Stir in the parsley and serve in bowls dusted with the porcini mixture.
1 cup water
1/2 cup sugar
1 vanilla bean, split and scraped
4 large peaches, pitted and quartered
Mint leaves or cinnamon, for garnish
Place the water, sugar, vanilla bean and scrapings into a saucepan. Over low heat stir the mixture until the sugar dissolves. Continue to simmer until the mixture thickens, about 10 minutes.
Add the cut fruit. Poach over low heat for about 5 minutes. Transfer the peaches and sauce to small, decorative bowls. Garnish with mint leaves or a dusting of cinnamon. Serve immediately.
If you don't like peaches – try plums or nectarines
Plum & Nectarine Clafoutis
200 grams caster sugar
2 cups milk
1/2 cup cream
1 1/2 cups flour
1 teaspoon vanilla extract or paste
5 large eggs
butter to grease
1/4 cup flaked almonds (optional)
icing sugar to dust
The French fruit and custard called clafoutis was first made in Limousin with unpitted cherries (pits were said to add flavor) and many French cooks still make clafoutis this way. The pudding-like dessert is also made with any soft fruits or berries. The batter comes together quickly in a blender. During baking, the custard puffs up and deflates as it cools.
Preheat your oven to 190C. Grease the base of the baking dish with butter and sprinkle one tablespoon of the sugar on the base of the baking dish. Cut the fruit in half and remove the stone and place cut side down on the bottom of the dish.
In a blender mix the rest of the sugar, milk, cream, flour, vanilla and eggs for 2 minutes until all lumps have disappeared. Pour over the fruit which will then pop up to the top. Sprinkle almonds over the top and then bake in the oven for 50-55 minutes until golden and risen.
Remove from oven and dust 1 tablespoon of icing sugar on top and serve with ice cream.
Recipe Ideas - Seasonal Fruits and Vegetables
Apricot - January Summer Fruits
Artichoke – The Flower Vegetable that Crops in Spring Australian and Native Cherries (Summer Fruits) - the Duntroon Connection - Marrianne Collinson Campbell Autumn is Apple Season
Cherry - Australian summer Fruit

Chick Pea Burgers with Homemade Hummus

Easter Feast - modern and historic
Edible Weeds Eggs: Five Ways - Savoury
Fennel - Winter Vegetable Full Fruit Bowl for Seasonal Health
Green Beans - Spring Vegetables
Healthful Cordials And Cleansing Tonics Hogmanay (New Year) Dinner - Australian Style
Make Your Own Treats For Christmas Gifts - Jaffa Rum Balls, White Christmas, Gingerbread People, Spicy Nut Mix, Strawberries Dipped in Christmas, Scottish Shortbread, Spanish Polverones, Melomakarona (Greek Christmas Honey Cookies), Kourabiedes (Greek Butter Biscuits), Italian Lemon Shortbread Squares (Shortbread con crema al limone)
Mandarins Spring Fruits Mandarins Winter Fruits
Mum'€™s Vegetable Soup with Macaroni
Nectarines - Summer crop Nicoise Salad: An Autumn Salad
Packham's Triumph Pears - The Australian Pear
Parsnip - Winter Vegetables Pear - Autumn Fruits
Potato Gnocchi Pumpkin Pumpkin Season 2015
Sage - the 'saving' herb Remembrance Day 2012 Food
Self-Saucing Winter Puddings Silverbeet - Winter Vegetable
Spring Salad Season Spring Strawberries Spring Salads
Summer Lilli Pillis Summer Passionfruit Summer Peaches, Quandongs (Wild Peach) - Marian Rowan Ellis Summer Raspberries Native Ones - Adam Forster
Ten Minute Spring Salads - fresh Spring Fare Tomato
Winter Crops Winter Vegetable Pies Zucchini

To list your business, have a Pittwater Online News Food page run, or place a logo on the Pittwater Online News Food page, please contact us with details of your requirements.
Logos may be embedded to redirect to your own website.
Full pages include an overview of menus as well as beautiful images to make the food sampled look its best. Pages are archived into Permanent pages past their week of Issue.
Permanent pages in Pittwater Online News average 800 thousand visits per annum past their week of Issue ensuring diners will continue to view your eatery as a potential venue for breakfast, lunch or dinner or as the place to hold their larger functions.
For Rates and Packages Contact us at: pittwateronlinenews@live.com.au