June 2 - 8, 2013: Issue 113
Pumpkin
Autumn Pumpkin crops are coming into our stores at present. With a high Vitamin A content they are great for health when the sun begins to wane or for those who spend most of their week indoors. Vitamin A boosts your immune system; just what we need as we head into cold and flu season.
Pumpkin & Lentil Curry
Ingredients
2 tbs. (40g / 1 fl oz) red curry paste
400ml can lite coconut milk
250g (9oz) pumpkin, peeled and chopped
1 cup (170g / 6oz) green lentils
In a non-stick frying pan, add paste and fry over medium heat until fragrant. Pour in coconut milk and ½ cup of water and mix to combine. Add pumpkin and simmer for 25 minutes or until almost soft. Add lentils, cover and simmer until soft. Serve with rice and chapattis. Serving Size: makes 4 1 cup servings
Lamb Casserole with Pumpkin and Chickpeas
From Heart Foundation

Try this tasty recipe for casserole that the whole family is sure to love. Adding fibre and protein to your diet can be done by simply adding chickpeas and other beans to casseroles.
Serves: 4 Cooking time: 60 minutes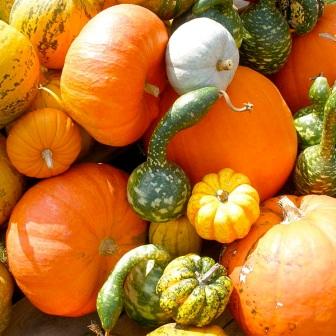 Ingredients
2 tablespoons plain flour
500g extra-lean lamb leg steaks, cut into cubes
extra-light olive oil cooking spray
2 brown onions, halved, sliced
6 garlic cloves, chopped
1 cup salt-reduced beef liquid stock
400g can reduced-salt or no-salt whole peeled tomatoes
500g butternut pumpkin, peeled, deseeded, cut into 1.5cm cubes
3 large rosemary sprigs
400g can Edgell Chick Peas, drained, rinsed*
2 cups Birds Eye frozen Garden Peas*
2 cups SunRice Doongara CleverRice*
Make this meal even healthier by using Tick approved ingredients
1. Preheat oven to 180°C. Place flour in a snap-lock bag. Add lamb and shake bag to coat.
Spray a heavy-based casserole dish lightly with oil. Heat over medium-high heat. Add half the lamb. Cook, stirring, for 3 to 4 minutes or until browned. Remove to a plate. Repeat with oil and remaining lamb.
2. Spray pan lightly with oil. Add onion. Cook, stirring, for 3 to 4 minutes or until onion is tender. Add garlic and cook for 1 minute. Add stock, tomatoes, pumpkin and rosemary. Return lamb with juices to pan. Bring to the boil.
3. Cover and place in the oven. Cook for 30 to 40 minutes or until lamb is tender. Remove from oven. Stir in chickpeas and peas. Cover and return to oven. Cook for a further 5 to 10 minutes or until heated through. Remove rosemary sprigs and discard.
4. Cook rice, following the absorption method on the packet. Spoon casserole over rice. Serve. For a vegetarian version simply leave out the meat.
A pumpkin is a gourd-like squash of the genus Cucurbita and the family Cucurbitaceae(which also includes gourds). It commonly refers to cultivars of any one of the speciesCucurbita pepo, Cucurbita mixta, Cucurbita maxima, and Cucurbita moschata, and is native to North America. They typically have a thick, orange or yellow shell, creased from the stem to the bottom, containing the seeds and pulp. In Australian English, the name 'pumpkin' generally refers to the broader category called winter squash in North America.
The word pumpkin originates from the word pepon, which is Greek for 'large melon'. The French adapted this word topompon, which the British changed to pumpion and later American colonists changed that to the word we use today, "pumpkin". The origin of pumpkins is not definitively known, although they are thought to have originated in North America. The oldest evidence, pumpkin-related seeds dating between 7000 and 5500 BC, were found in Mexico. Although called a kind of melon they are classified as a vegetable here.
Pumpkin seeds, also known as pepitas, are small, flat, green, edible seeds. Most pumpkin seeds are covered by a white husk, although some pumpkin varieties produce seeds without them. They are a good source of protein,magnesium, copper and zinc.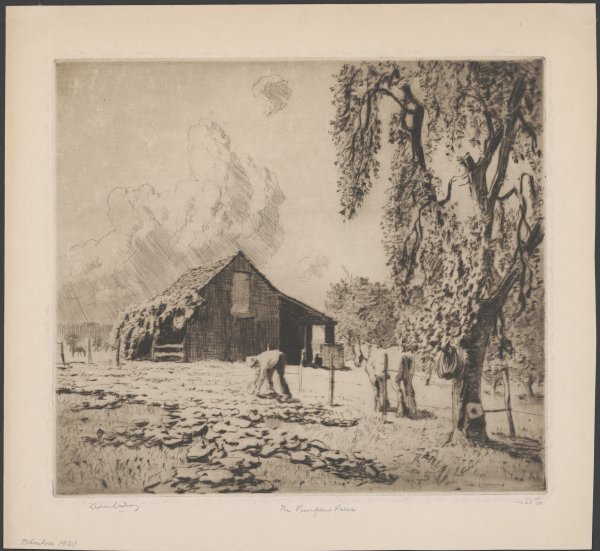 Vitamin C - Vitamin C helps fight free radicals, improves immunity and promotes the production of collagen. The high Vitamin C content in pumpkins also offers protection against various forms of cancer.
Magnesium - Both the pulp and seeds of pumpkin are rich in magnesium, which is an important mineral required for various biological functions. Magnesium is also required for the maintenance bones and teeth.
Potassium & Zinc – Pumpkin is loaded with potassium and Zinc. Studies show that eating a potassium-rich diet can prevent onset of cardiovascular diseases and hypertension. Zinc is important for providing bone density support for people at risk for osteoporosis. It boosts the immune system and promotes reproductive health.
Fiber – Pumpkin flesh is very low in calories and contains abundant quantities of extremely good dietary fiber. It is extremely effective for treating gastrointestinal disorders such as constipation, indigestion etc. The high amount of fiber also helps in lowering the LDL (bad) cholesterol levels in the blood and in regulating the blood sugar levels.
The skin of pumpkins (roast whole with skin on and eat) contains L-tryptophan, a chemical compound that triggers feelings of well-being and happiness. Pumpkins are also natural diuretics and help in flushing out the toxins and unwanted waste material from the body. Some sources state the Beta carotene present in pumpkin seeds and flesh has antioxidant and anti-inflammatory properties which can protect against joint inflammation and arthritis.
Picture: The pumpkin patch, Windsor, New South Wales, 1921, etching by Sir Lionel Lindsay (1874-1961). Image no nla.pic-an10691715, part of A collection of prints and woodcuts by Lionel Lindsay, 1890-1939, courtesy National Library of Australia.
Copyright Pittwater Online News, 2013. All Rights Reserved.