December 9 - 15, 2012: Issue 88
Waterfront Café – Church Point
On Wednesday evening we attended the Rotary Club of Pittwater's Christmas dinner at the Waterfront Café, Church Point. Managed by Mary Romeo this wonderful large deck on the water at Church Point serves legendary fish and chips, mushrooms medleys to live for and beef burgers that will satisfy the largest appetite. There were six dishes to choose from on our function menu all made from fesh seasonal ingredients and reflecting an Italian heritage as well as good Australian traditionals like grilled fish served with crisp fresh salad and chips.
Our Menu:
Crumbed Chicken Breast topped with Napolitano and Mozzarella cheese, served with Chips & Salad
Chicken Cacciatore pan fried thigh fillet with mushroom, bacon, garlic, white wine Napolitano sauce & served with Rice
Veal Scaloppini pan fried veal with mushroom, garlic, white wine in a cream sauce & served with roasted whole Potato and Vegetables
Scaloppini Siciliana pan fried Veal with onion, capsicum, olives, garlic, chilli, white wine Napolitano sauce served with roast whole Potato and Steamed Vegetables
Grilled Fish (Chefs choice) with Chips & Salad
Pasta Primavera pan fried Vegetables in olive oil, garlic finished in a Napolitano sauce & Parmesan Cheese

Dessert was a choice between Traditional Christmas Pudding with a light custard and fresh berries or Tiramisu, layers of coffee liqueur infused chocolate cake and mascarpone cream topped with more shavings of chocolate.
With jazz every Friday night and every first Sunday of the month from 12pm it's well worth revisiting this wonderful old building with its fantastic view.
Waterfront Café – Church Point
02 9979 6633
Breakfast and Lunch : 7 days a week
Dinner: Thursday to Saturday.
www.waterfrontstore.com.au/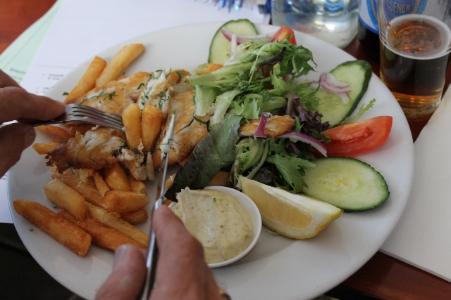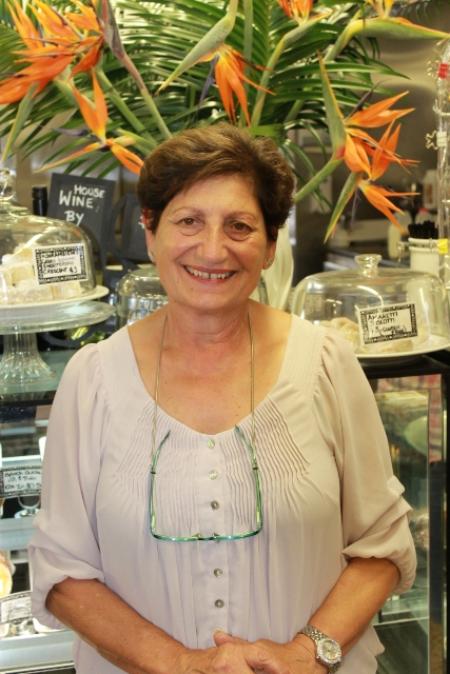 Mary Romeo, Manager of the Waterfront Cafe, Church Point.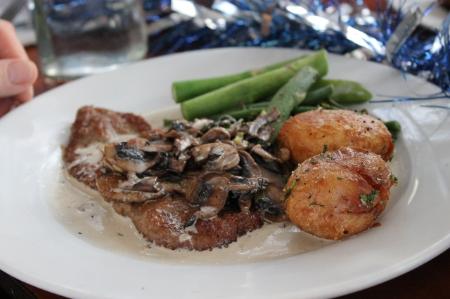 Copyright Pittwater Online News, 2012. All Rights Reserved.