June 14 - 20, 2015: Issue 218
Winter puddings
It's cold, time for soups, casseroles and yummy winter puddings, the more hot sauce to go with these, the better.
A few of our favourites, which are easy, fail-proof, and still being made here after decades of cold winters to inspire you this week and incorporate some of the fruits that are in season, like citrus. As always, you can adapt these to suit yourself and change fruits used or even dabble a little and make a different version, like Butterscotch and apple, or banana. The sizing's we give here will serve four people, or just two, as is often the case in our home – and if you're having guests, just double the ingredients so there's something to have at midnight when everyone has gone home.
You won't get thin on these dishes but just remember it's cold outside and you will need some extra fuel to burn to keep warm – indulge yourself, life's too short!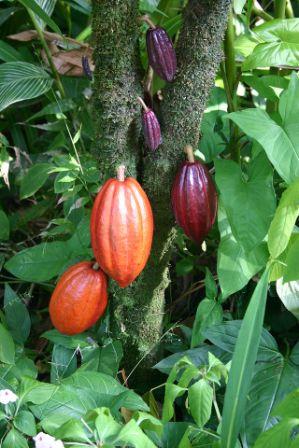 Self Saucing Chocolate Pudding
1 cup self-raising flour
2 tablespoons cocoa powder
1/2 cup brown sugar
80g butter, melted, cooled
1/2 cup milk
1 egg, lightly beaten
thick cream, ice cream and mixed winter berries, to serve
Sauce
3/4 cup brown sugar
2 tablespoons cocoa powder, sifted
1 1/4 cups boiling water
Preheat oven to 180°C or 160C fan-forced. Grease an 8-cup capacity ovenproof baking dish. Sift flour and cocoa into a large bowl. Stir in sugar.
Combine butter, milk and egg in a jug. Slowly add to flour mixture, whisking until well combined and smooth. Spoon into baking dish. Smooth top gently.
Combine the sugar and cocoa and sprinkle over the pudding batter.
Slowly pour boiling water over the back of a large metal spoon to cover pudding. Place dish onto a baking tray. Bake for 35 to 40 minutes or until pudding bounces back when pressed gently in centre. Serve hot with cream and berries.
Above photo: Chocolate is created from the cocoa bean. A cacao tree with fruit pods in various stages of ripening - image by Tibor
Butterscotch Self Saucing Pudding
90 g butter
3/4 cup milk
1 tsp vanilla essence
3/4 cup caster sugar
1 1/2 cup self-raising flour
Sauce
2 cup boiling water
3/4 cup brown sugar
2 tbs golden syrup
45 g butter
Method
Melt butter in large saucepan or in microwave on high.
Add milk, vanilla, caster sugar and flour. Mix well. Spread mixture into greased 8 cup capacity ovenproof dish.
Sauce: Place butter in a jug and pour boiling water over. Mix in other ingredients.
Pour sauce over the top of pudding mixture and bake at 180C for about 30 minutes.
Serve hot with ice-cream.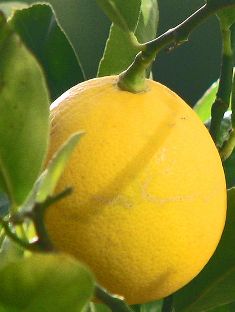 Lemon and coconut self saucing pudding
Ingredients
Melted butter, for greasing
185g (1 1/4 cups) self-raising flour
110g (1/2 cup) caster sugar
45g (1/2 cup) desiccated coconut
2 lemons, rind finely grated
125mls (1/2 cup) milk
1 egg
60g (3 tablespoons) butter, melted, cooled
Icing sugar, to serve
Thickened cream or vanilla ice-cream, to serve
Sauce
165g (3/4 cup) caster sugar)
1 tablespoon cornflour
185mls (3/4 cup) milk
185mls (3/4 cup) fresh lemon juice
Preheat oven to 170°C. Brush a 1-litre (4 cup) ovenproof dish with the melted butter to grease.
Sift the flour into a medium mixing bowl. Stir in the sugar, coconut and lemon rind. Use a fork or hand whisk to whisk together the milk, egg and butter in a bowl or jug until combined. Add to the dry ingredients and use a wooden spoon to beat until a smooth batter.
Pour the lemon batter into the greased dish and use the back of a spoon to smooth the surface.
To make the sauce: combine the sugar and cornflour in a bowl and then sprinkle the mixture evenly over the lemon batter in the dish. Combine the milk and lemon juice in a small saucepan (it will curdle but don't worry, this will cook out). Bring to a simmer over medium heat.
Remove from heat, stir and then pour over the sugar and cornflour mixture.
Bake the pudding in preheated oven for 50 minutes or until a cake-like topping forms over a lemon sauce and a skewer inserted into the centre of the pudding comes out clean. Remove from the oven and stand for 5 minutes. Serve warm with cream or ice-cream.
Upside down Banana Cake
You can also use pineapple rings from a tin for this one if bananas get a bit too expensive during cooler months
1 oil spray
2 tbs soft brown sugar
1 banana sliced
1 cup self raising flour
1 cup caster sugar
2 egg lightly beaten
175 grams of butter
1/4 cup skim milk
2 bananas ripe
2 tsp vanilla extract
Method
Preheat oven to 170C and lightly grease a 20 cm springform cake pan.
Line the base with baking paper. Mix 50 grams of softened butter with the brown sugar onto base of pan and arrange sliced banana in a single layer on top. If you want a gooier version double the proportions and make this layer thicker.
Combine flour and caster sugar in a large bowl.
Combine eggs, 125 of melted butter, milk, mashed bananas and vanilla in another bowl.
Pour egg mixture into flour mixture and combine with a large spoon.
Pour into prepared cake pan and bake for 50 minutes or until skewer inserted into centre of the cake comes out clean.
Stand cake for a few minutes before turning onto a plate and serve while still warm with oodles of fresh whipped cream.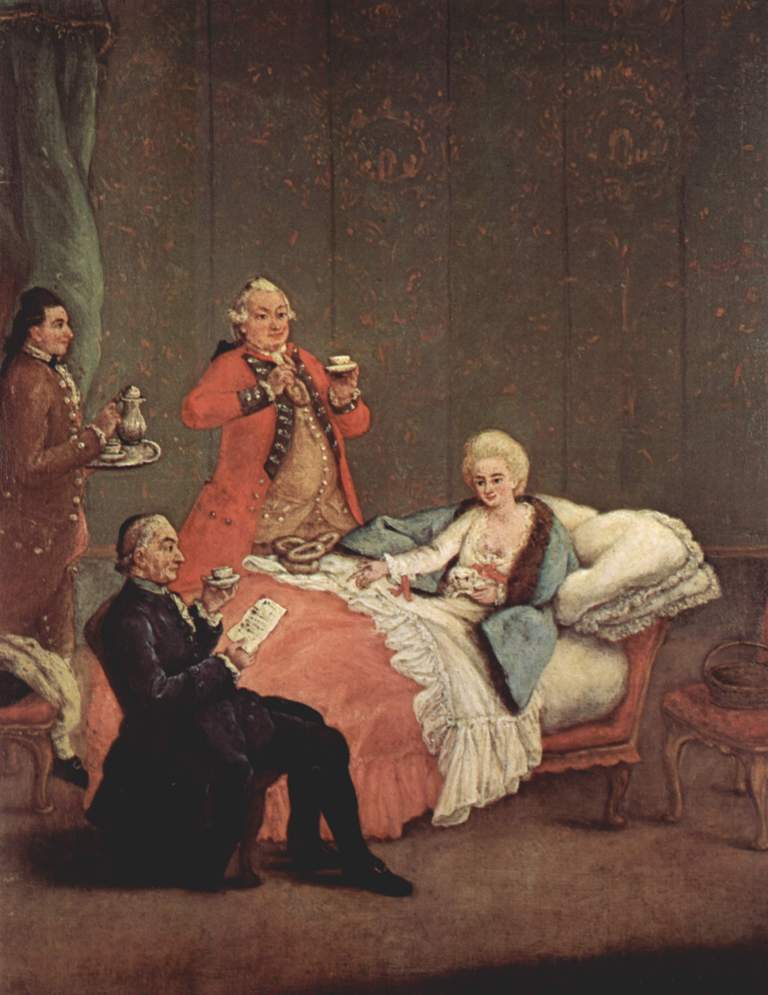 Chocolate soon became a fashionable drink of the nobility after the discovery of the Americas. The morning chocolate by Pietro Longhi; Venice, 1775–1780