June 15 - 21, 2014: Issue 167
Vegetable Bhajis
If you're one of us who cannot eat a huge amount of 'animal protein' but run around a lot and need heaps of energy, then this dish, a variation on the onion bhaji theme, may be for you. We make a big batch of them to use in sandwiches, as burgers, and as a main meal the first night they're cooked. These are a more substantial form of Pakoras, which are also made with Besan flour. You can alternate the vegetables to suit what is seasonal or your own tastes. Making up a batch of onion ones at the same time for those who prefer the traditional recipe will keep everyone happy.
Chickpeas are high in protein and Australia is the world's second largest producer of these behind India. They are an excellent source of essential nutrients such as iron, folate, phosphorus, protein and dietary fiber. Chickpeas are also low in fat and what they do contain is polyunsaturated. There has also been some research that has shown that chickpea consumption may lower blood cholesterol.

Vegetable Bhajis
500 grams of Besan Flour (chick pea flour – available in health food section of supermarkets or in good fruit ad veg. stores)
4 zucchini (grated)
1 large onion (sliced thin)
4 large mushrooms (sliced)
2 carrots (grated)
2 handfuls fresh green beans - chopped
3 spring onions – chopped
Salt and pepper to season Besan flour
Cold water to mix – or 2 x eggs plus water
Vegetable oil
Spices as below in Onion Bhaji alternative or omit if making for children

Put oven on to 180 degrees and two flat trays in at same time to heat up (this will keep bhajis hot while you cook others – it is also a way to shallow fry them and finish off cooking process in oven, minimising oil use). Place all your prepared vegetables in a bowl, add in the Besan flour and mix so all ingredients are coated. Add your wet ingredients – when adding the water you want to form a sticky fairly thick mixture otherwise you will have problems flipping the Bhaji. We only shallow fry these rather then deep frying so we get the taste of the vegetables and besan flour instead of the oil predominating. Heat a frying pan and place about 1cm of oil in. Dollop a tablespoon of mixture in and allow to flatten slightly; stir with spoon to flatten if required. Allow to brown and then flip. Once other side has browned, place on your heated tray in oven to finish cooking and begin next batch. Continue this process until all are cooked. Serve with a nice crisp green salad and fresh hot bread.

Sides
Tamarind Chutney
1/2 lb tamarind, seeded
2 1/2 cups sugar
2 cups boiling water
1 1/2 tablespoons roasted ground cumin seeds
1 tablespoon salt
1 teaspoon black salt
1 teaspoon red chili powder
1 teaspoon ground black pepper
1/2 teaspoon ginger powder
Break the tamarind into small pieces and soak in boiling water for one hour. Mash it into a pulp and strain, pressing the tamarind into the strainer to remove all the pulp. Add sugar to the pulp. Mix well. Add the remaining ingredients. Mix and taste. Add more sugar, salt or pepper as needed. Chutney can be refrigerated for two to three months.
Serving suggestion:
Tamarind chutney is delicious with samosas, pakoras, and bhajis.

Cucumber Raita
2 Lebanese cucumbers - peeled and thinly sliced
2 cups Greek yoghurt
3 tablespoons lemon juice
2 tablespoons chopped fresh mint
1/2 teaspoon white sugar
1/4 teaspoon sea salt
Stir together the cucumber, yoghurt, lemon juice, mint, sugar, and salt in a bowl. Cover and refrigerate at least 3 hours, preferably overnight.

Onion Bhaji
100g (4oz) chickpea flour or gram flour
1/4 tsp chilli powder
1/2 tsp turmeric
1/2 tsp baking powder
Salt
1/2 tsp ground cumin
1 large onion, halved and thinly sliced
1 green chilli, deseeded and finely chopped
25g (1oz) fresh coriander, finely chopped
Cold water, to mix
Vegetable oil, for deep frying

Sift the flour, chilli, turmeric, cumin, baking powder and salt into a large mixing bowl. Add the chopped coriander, onions and chillies and mix well. Preheat the frypan and add oil. Gradually add enough water to the flour mixture to form a thick batter, mixing very well so the onions are well coated. Very carefully drop spoonfuls of the mixture into the hot oil and fry until golden brown. Drain well on paper towels. Keep warm whilst you cook the remaining bhajis on your oven trays. Serve hot.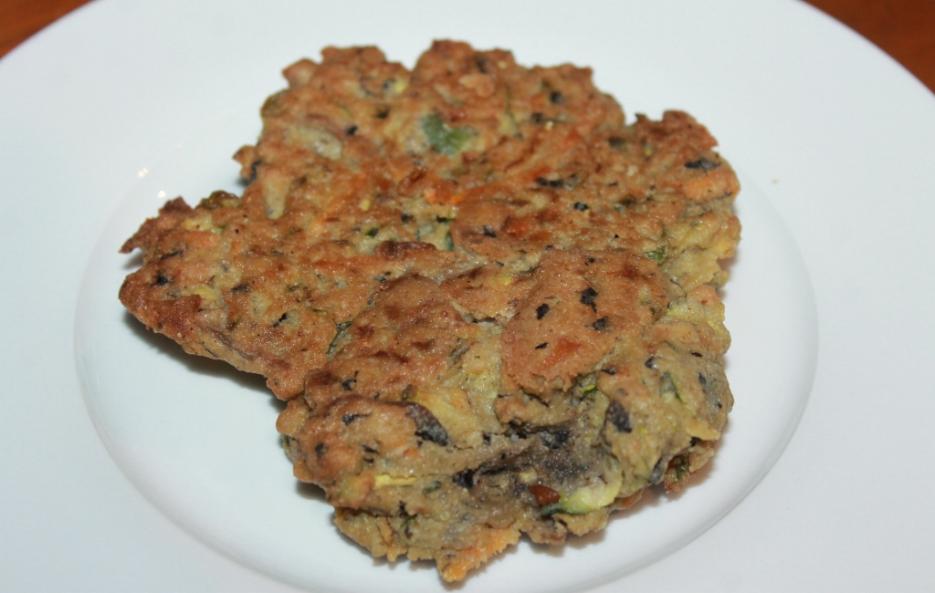 The chickpea (Cicer arietinum) is a legume of the family Fabaceae, subfamily Faboideae. Its seeds are high in protein. It is one of the earliest cultivated legumes: 7,500-year-old remains have been found in the Middle East. Other common names for the species include garbanzo bean, ceci bean, channa and Bengal gram. The name "chickpea" traces back through the French chiche to cicer, Latin for 'chickpea' (from which the Roman cognomenCicero was taken). The Oxford English Dictionary lists a 1548 citation that reads, "Cicer may be named in English Cich, or ciche pease, after the Frenche tongue." The dictionary cites "Chick-pea" in the mid-18th century; the original word in English taken directly from French was chich, found in print in English in 1388.
Domesticated chickpeas have been found in the aceramic levels of Jericho (PPNB) along with Cayönü in Turkey and inNeolithic pottery at Hacilar, Turkey. They were found in the late Neolithic (about 3500 BCE) at Thessaly, Kastanas, Lerna andDimini, Greece. In southern France Mesolithic layers in a cave at L'Abeurador, Aude have yielded wild chickpeas carbon dated to 6790±90 BCE. By the Bronze Age, chickpeas were known in Italy and Greece. In classical Greece, they were called erébinthos and eaten as a staple, a dessert, or consumed raw when young. The Romans knew several varieties such as venus, ram, and punic chickpeas. They were both cooked down into a broth and roasted as a snack. The Roman gourmet Apicius gives several recipes for chickpeas. Carbonized chickpeas have been found at the Roman legion fort at Neuss (Novaesium), Germany in layers from the first century CE, along with rice. Chickpeas are mentioned in Charlemagne's Capitulare de villis (about 800 CE) as cicer italicum, as grown in each imperial demesne. Albertus Magnus mentions red, white and black varieties. Nicholas Culpeper noted "chick-pease or cicers" are less "windy" than peas and more nourishing. Ancient people also associated chickpeas with Venus because they were said to offer medical uses such as increasing sperm and milk, provoking menstruation and urine and helping to treat kidney stones. "White cicers" were thought to be especially strong and helpful.
Chickpea. (2014, June 6). In Wikipedia, The Free Encyclopedia. Retrieved from http://en.wikipedia.org/w/index.php?title=Chickpea&oldid=611818207
Copyright Pittwater Online News, 2014. All Rights Reserved.