October 15 - 21, 2017: Issue 333

Mekong: Merchants Of Taste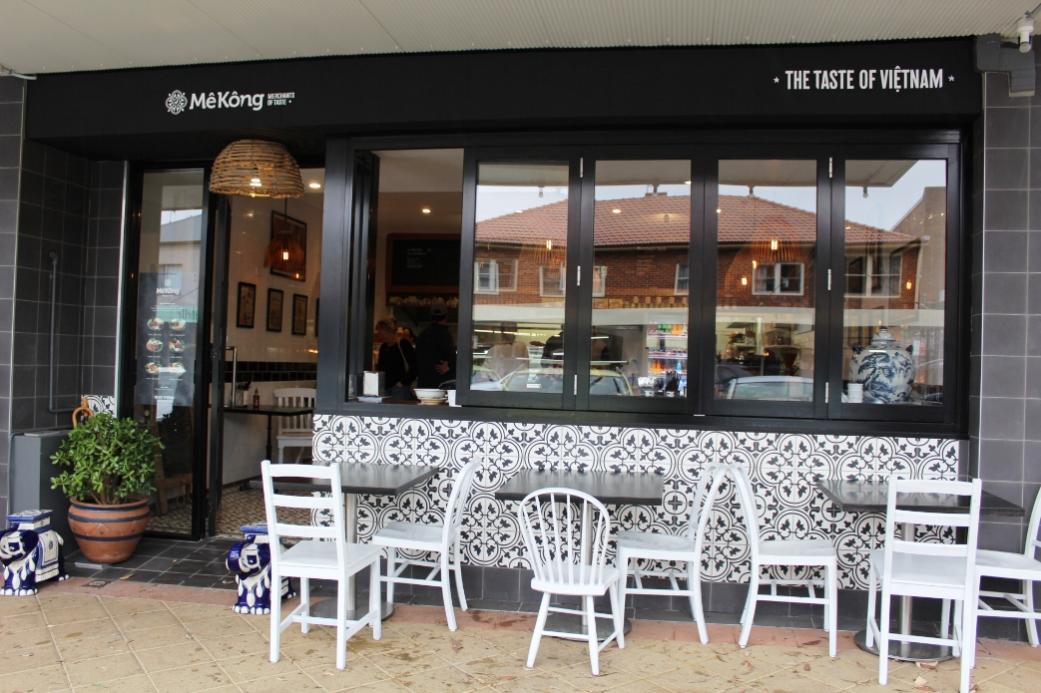 During the last few weeks we've watched a new venture come to life in Avalon, the fresh taste of Vietnamese street food and a delightful visual addition to the Avalon Beach streetscape.
The lady chef, Phuong Saigan, explained a little about the fixtures that have been installed;
"Those beautiful tiles, they are Old Saigon French style. We have brought them all the way from Saigon to Mekong Merchant.
The fish traps from Mekong delta have a very successful transformation to beautiful pendent lights."
"My childhood was in Mekong, I had moved to Saigon and now Sydney. But I always missed my little village in Mekong where I used to live there with my beautiful grandparents. That's the story behind how I named my restaurant – it's a bit of home."
And the food?:
"Mekong is proud to represent Vietnamese food culture. Herbs and vegetables are essential to Vietnamese food. We use only fresh and high quality ingredients just like we would serve at home to our loved ones. It's Vietnamese comfort food with love and passion."
You can explore traditional authentic Saigon street food in Avalon at Phuong's eatery. We tried out a few dishes on a cold drizzly Spring day.
He chose the Pho (Vietnamese beef noodle soup - $14.00). Verdict;
"That's excellent – you could also have it on a hot Summer's Day, it would cool you down and hydrate you."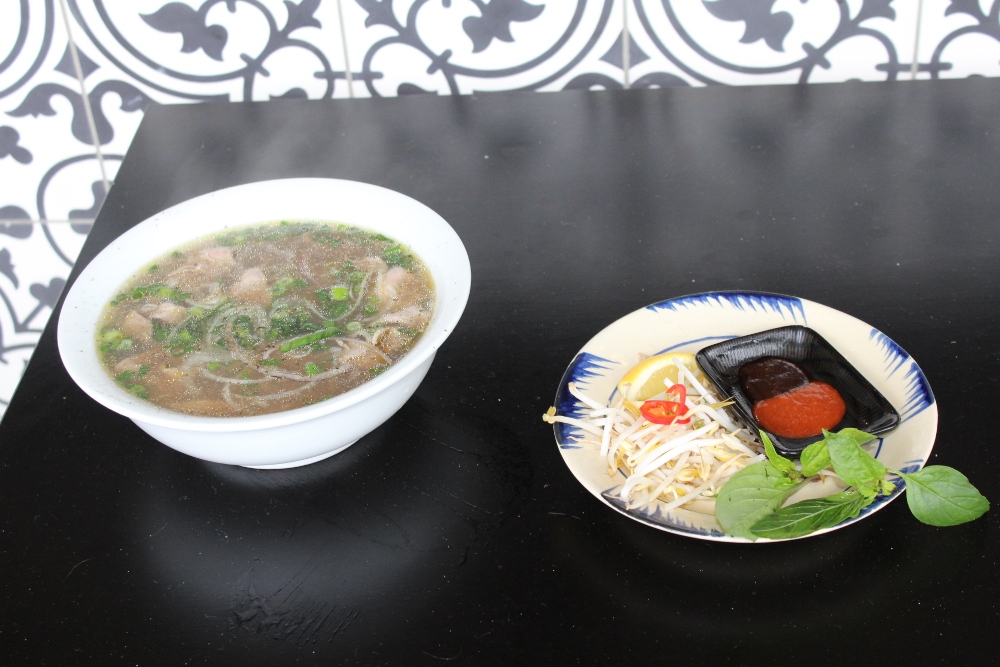 Pho (Vietnamese beef noodle soup)
The other choice was sampling one of the Salads (Noodle or Rice based – all $14.00) with Da Lat (Marinated Tofu) the option among Hoi An (BBQ Chicken) Saigon (BBQ Pork), Mekong (Crispy pork belly) Ha Noi (Lemongrass Beef) or Nha Trang (Spingroll) chosen.
Sampling a salad on a cold day is preparation for Summer also.
Verdict: Excellent – fresh crisp vegetables, a delightful but not overpowering zingy dressing and lovely crunchy toasted peanuts.
Da Lat (Marinated Tofu) salad
Phuong also serves a range of Banh Mi (Vietnamese baguettes - $9.00) Ricepaper rolls - $4.00, Crispy Springrolls or B'hat Banh Mi – Bacon and Egg roll for that post early morning surf.
To drink you can select form fresh juices, Hoemade Vietnamese drinks or Vietnamese Coffee as well as a range of soft drinks – get your Cascade Ginger Beer here!
If you like fresh Vietnamese food you won't be disappointed by enjoying Phuong's cuisine.
Open early until after dinner.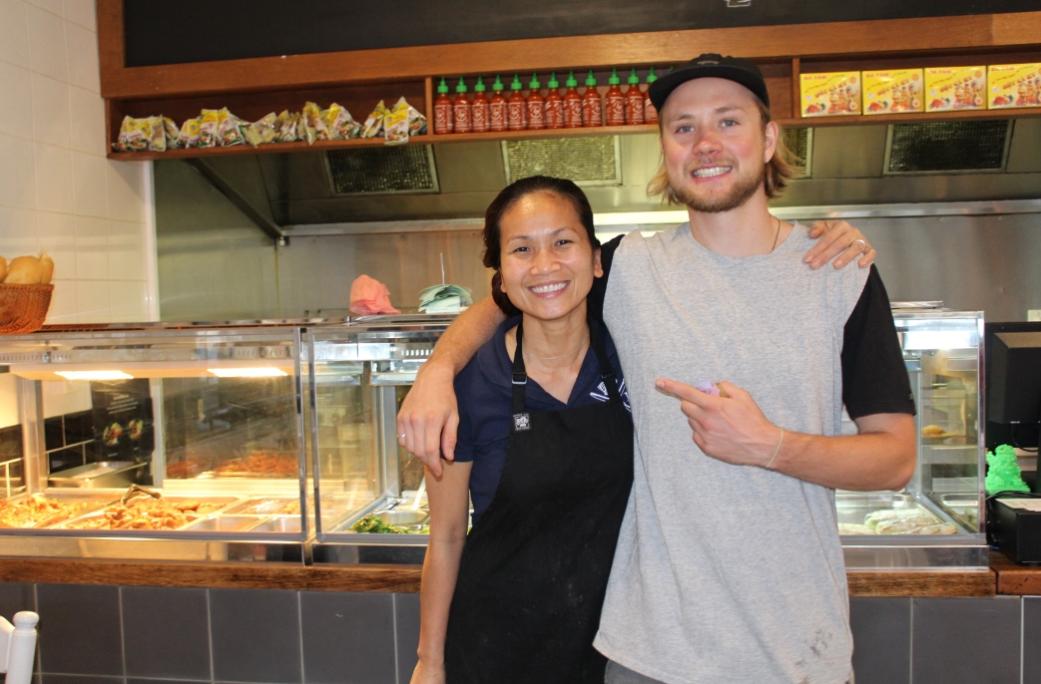 Phuong and one of her able assistants.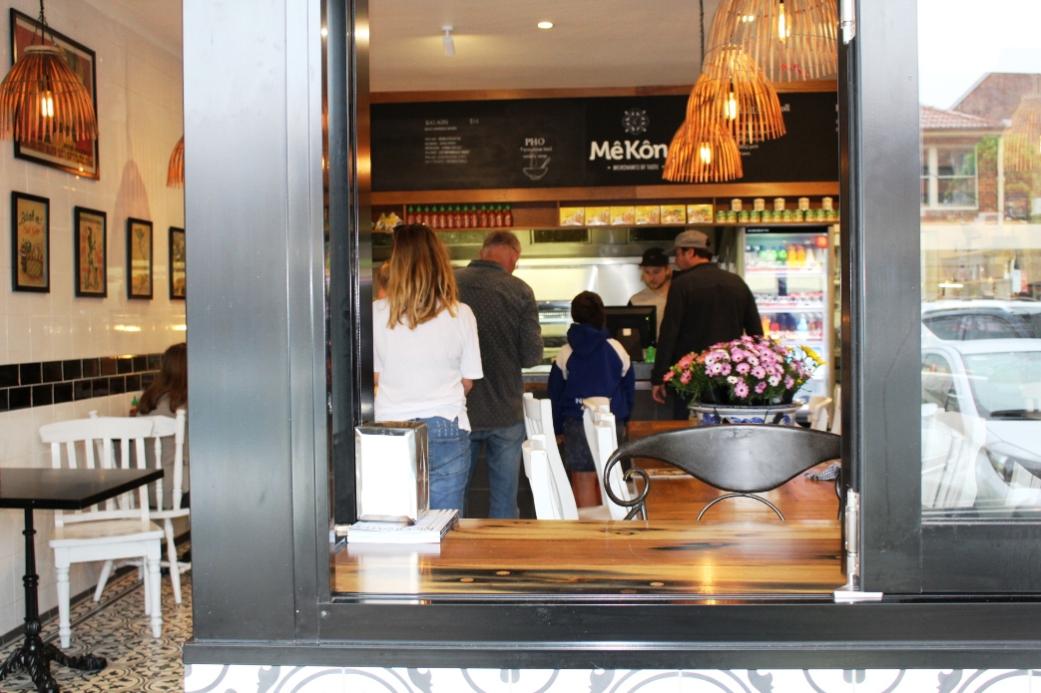 Recipe Ideas - Seasonal Fruits and Vegetables
Apricot - January Summer Fruits
Artichoke – The Flower Vegetable that Crops in Spring
Australian and Native Cherries (Summer Fruits) - the Duntroon Connection - Marrianne Collinson Campbell
Autumn Feast of Fresh Fruits and Vegetables for a Healthy Body
Cherry - Australian summer Fruit

Chick Pea Burgers with Homemade Hummus

Easter Feast - modern and historic
Edible Weeds Eggs: Five Ways - Savoury
Full Fruit Bowl for Seasonal Health
Green Beans - Spring Vegetables
Healthful Cordials And Cleansing Tonics Hogmanay (New Year) Dinner - Australian Style
Make Your Own Treats For Christmas Gifts - Jaffa Rum Balls, White Christmas, Gingerbread People, Spicy Nut Mix, Strawberries Dipped in Christmas, Scottish Shortbread, Spanish Polverones, Melomakarona (Greek Christmas Honey Cookies), Kourabiedes (Greek Butter Biscuits), Italian Lemon Shortbread Squares (Shortbread con crema al limone)
Mandarins Spring Fruits Mandarins Winter Fruits
Mum'€™s Vegetable Soup with Macaroni
Nectarines - Summer crop Nicoise Salad: An Autumn Salad
Packham's Triumph Pears - The Australian Pear
Parsnip - Winter Vegetables Pear - Autumn Fruits
Potato Gnocchi Pumpkin Pumpkin Season 2015
Sage - the 'saving' herb Remembrance Day 2012 Food
Self-Saucing Winter Puddings Silverbeet - Winter Vegetable
Spring Salad Season Spring Strawberries Spring Salads
Summer Lilli Pillis Summer Passionfruit Summer Peaches, Quandongs (Wild Peach) - Marian Rowan Ellis
Summer Raspberries Native Ones - Adam Forster
Ten Minute Spring Salads; Spring Fare
Winter Crops Winter Vegetable Pies Zucchini Strawberries

To list your business, have a Pittwater Online News Food page run, or place a logo on the Pittwater Online News Food page, please contact us with details of your requirements. Logos may be embedded to redirect to your own website. Full pages include an overview of menus as well as beautiful images to make the food sampled look its best. Pages are archived into Permanent pages past their week of Issue.
Permanent pages in Pittwater Online News average 800 thousand visits per annum past their week of Issue ensuring diners will continue to view your eatery as a potential venue for breakfast, lunch or dinner or as the place to hold their larger functions.
For Rates and Packages Contact us at: pittwateronlinenews@live.com.au