April 8 - 14, 2018: Issue 355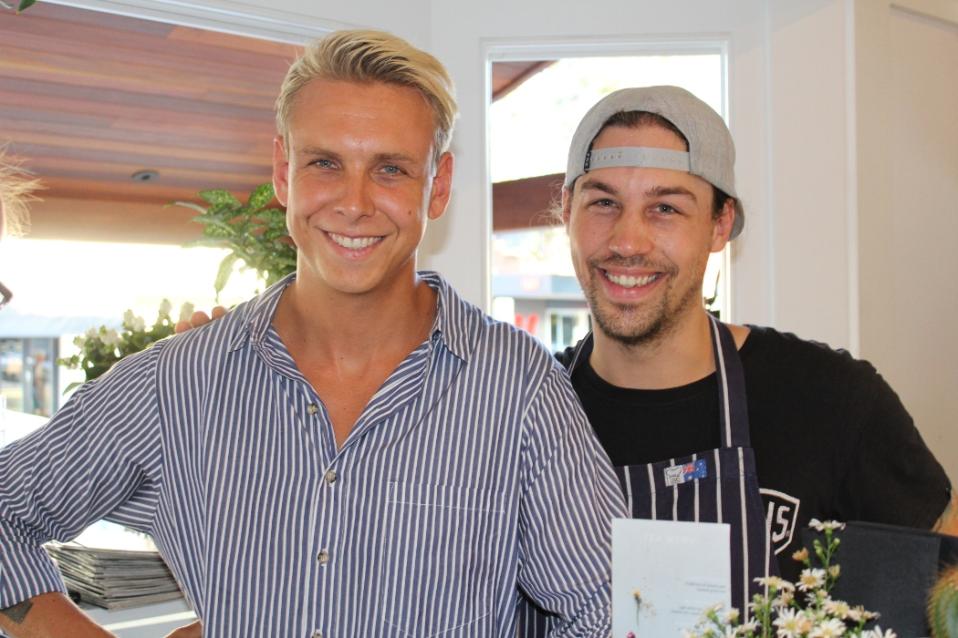 Jack Leary and
Tim Christensen, Alma Avalon's proprietors.
Alma Avalon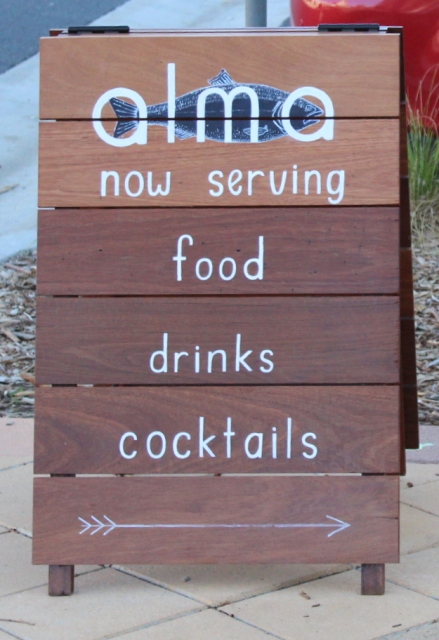 Breakfast
(dine in and takeaway)
Breakfast service runs from 7:00am - 1:00pm Tuesday to Thursday and 7:00am - 11:45pm Friday to Sunday.
Lunch
(dine in and takeaway)
Lunch service, including our fully licensed bar, runs from 12:00pm - 5:00pm Friday, Saturday and Sunday. They offer this service on a walk-in basis but do take reservations for larger groups. Please call or come in and chat to one of our staff if you would like to book for lunch.
Dinner
(dine in and takeaway)
Dinner service, including fully licensed bar, starts at 5.00pm Tuesday, Wednesday, Thursday and Sunday.
Opened by Chef Tim Christensen and close friend Jack Leary, ALMA strives to combine a passion for fresh, quality produce with a relaxed dining experience.
With a focus towards fresh, locally-sourced seafood and organic wines from our local community, ALMA is inspired by the dishes of coastal Mexico, and the rich heritage of our local community.
If you love really fresh, zesty and authentic Mexican style beach food then Alma restaurant is for you. '
Alma' has several meanings in a variety of languages, and is generally translated to mean "feeds one's soul" or "lifts the spirit". If that's the marker Tim and Jack have set themselves, then they won't disappoint.
Located in an Avalon landmark, a tastefully and needed renovation has brought this great old building into the 21st century while retaining all that keeps it as it was originally.
What's more, they fit in with you – we often have to have a late late lunch on a Saturday and prefer somewhere where we can eat outdoors and smell the ocean and this place ticks all those boxes.
The tequila cocktails are to die for, and the ceviche, pork and chicken tacos or the churros bowl are all stand-outs. We stuck with our favourite, the Margarita, and they were so scrumptious we had to test them again – still brilliant!
For starters we tried the Oaxaca Cheese Quesadilla; zucchini flowers, button mushrooms, salsa verde. ($16). Wonderfully fresh and young zucchinis and a salsa verde that should be bottled and sold through this great new eatery.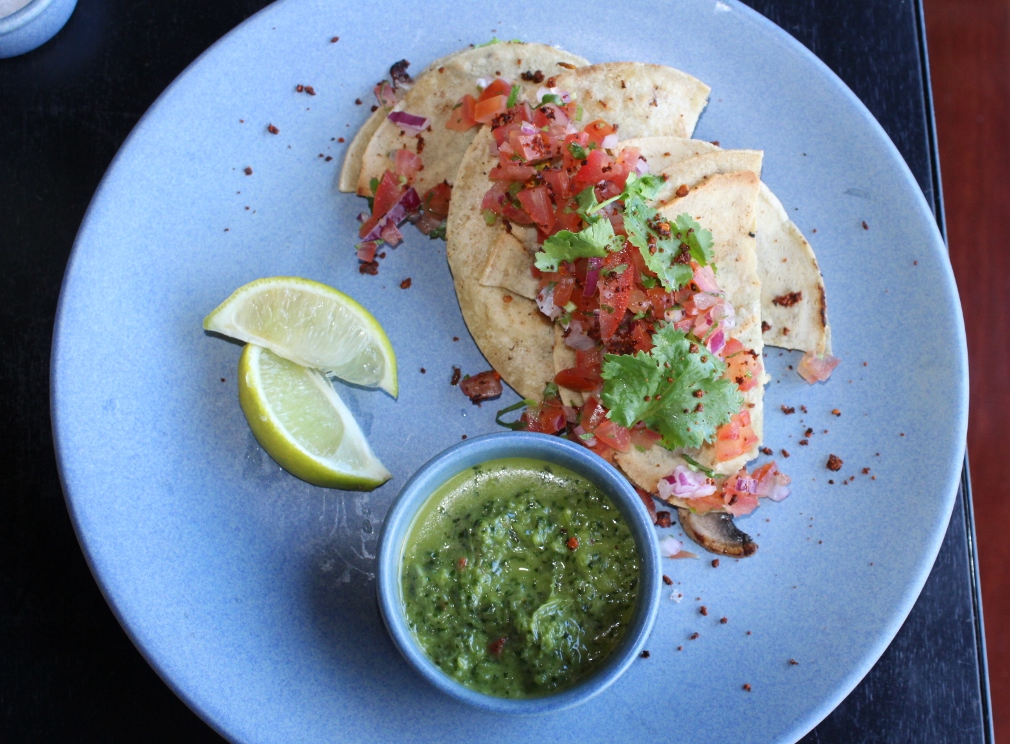 A second starter was the Lightly Cured Kingfish Tostada served with pickled red onion, coriander, black garlic ( 2 pc: g/f $16 )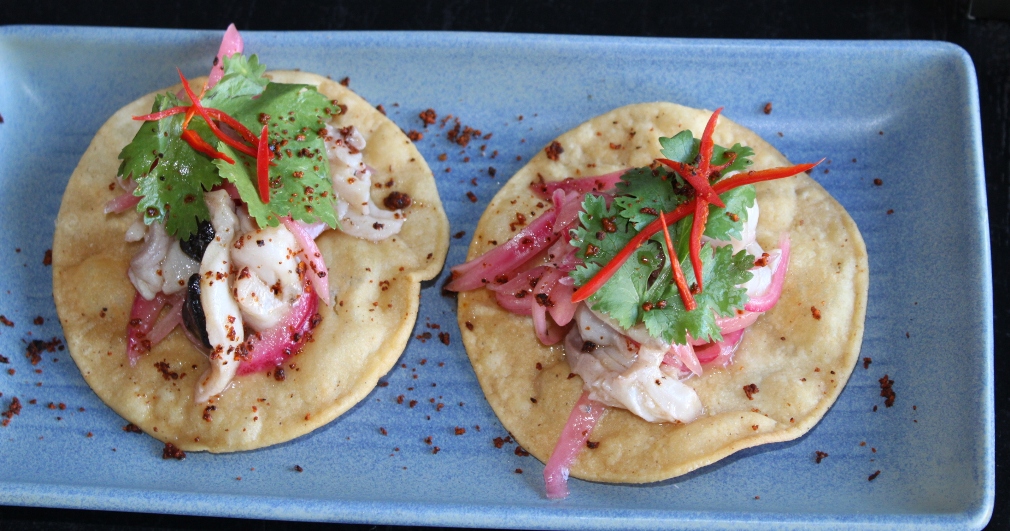 After a small break a selection of another Tostada, this time the Pan Fried Scallop served with red cabbage slaw, sliced jalapeno, showed the chef knows how to cook plump moist scallops so they retain the sweetness.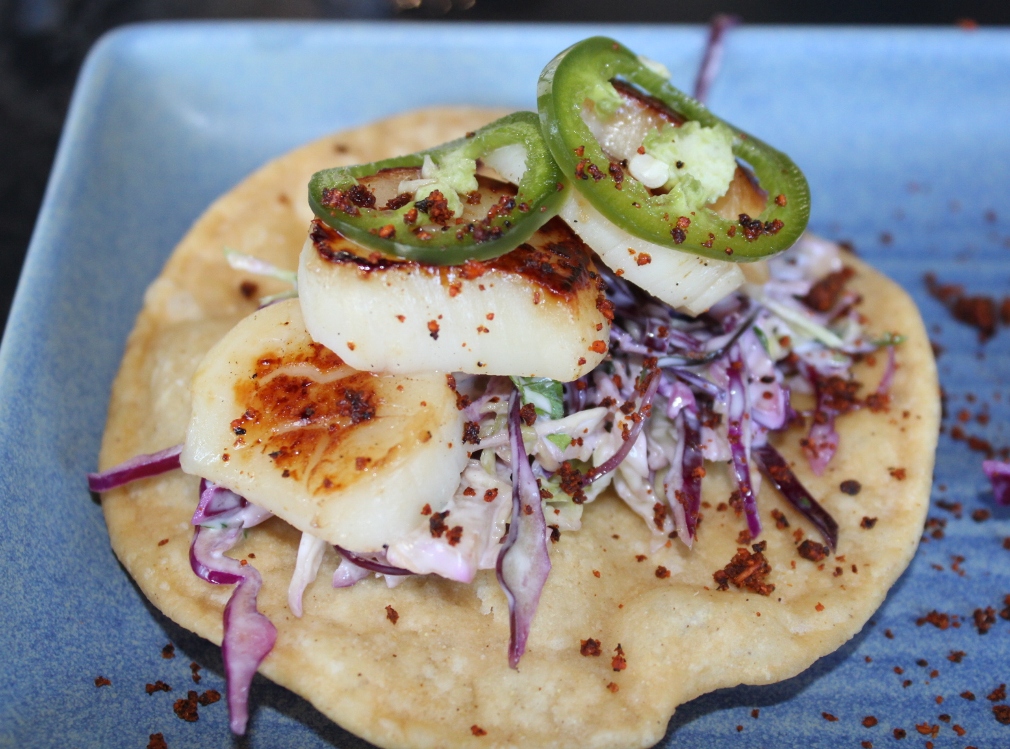 We then enjoyed some Tacos – the Pork belly was served with pickled radish, avocado cream, smoked jalapeno salsa. ( 2 pc: g/f d/f $12) – morish crispy skin and melt in the mouth meat, and our love of fish chose another Taco offering in the Beer Battered Fish served with red cabbage slaw, chipotle aioli. ( 2 pc: $12 ) – more succulent really fresh fish fillets, and that chipotle aioli; to live for!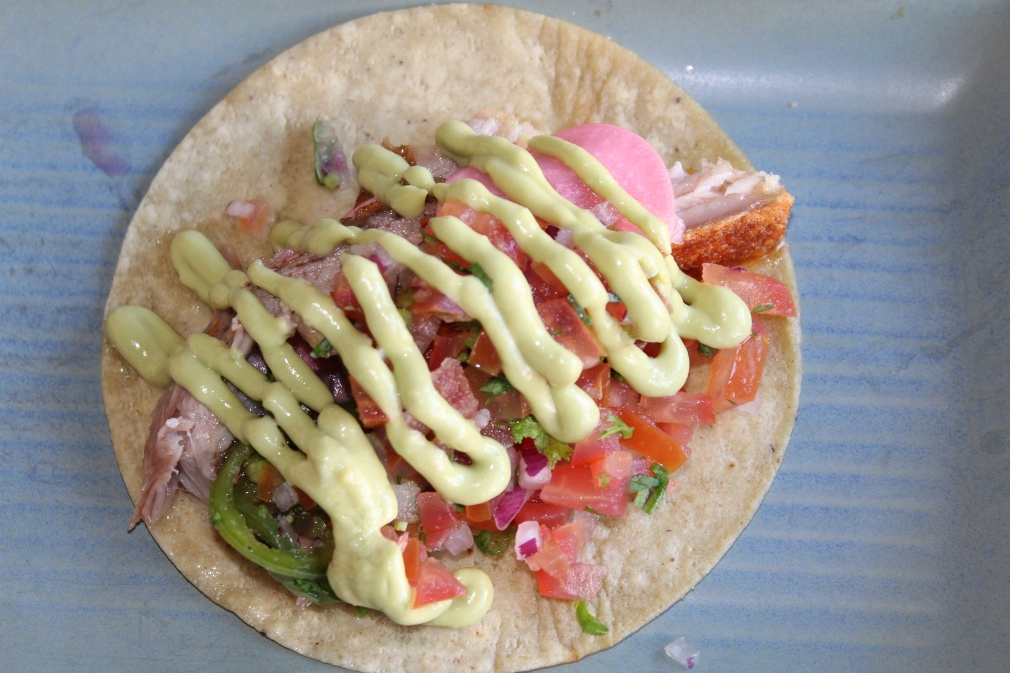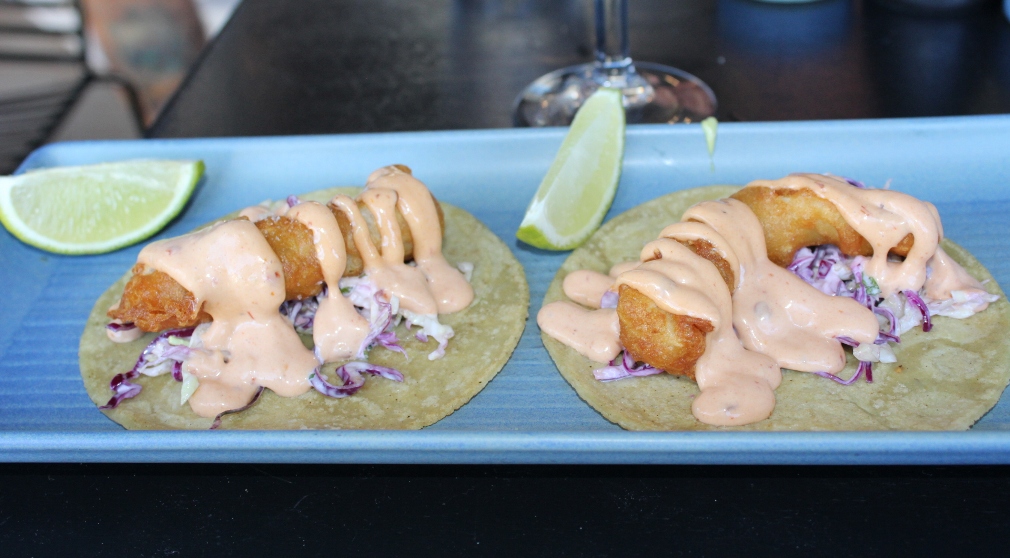 If you can't make it for lunch, the dinner
menu
has a great selection ranging from tender Grilled Baby Octopus served with fresh herbs, squid ink mole, pickled fennel, a Whole Deboned Snapper covered in a red and green salsa with a lime, chilli and herb salad, a Spiced Lamb Rack complimented by a traditional mole sauce, spring onions, sweet potato ribbons, Smoked Agave Short Ribs and that wonderful Crispy Pork Belly in a main size, or to share – mouth-watering excellence.
If you're an early bird, the breakfast menu is winning raves all over the village. There's a Breakfast burrito; Crispy slab bacon, scrambled eggs, hash browns, baby spinach, black beans with jack cheese served with a chipotle mayo ( $14). Or the Veggie Burrito; Sweet potato fries, baby rocket, charred sweet corn, and black beans served with a chipotle mayo ($14). For those who like the best premium seasonal fare try the Blue Agave bowl;
Banana, avocado, agave syrup, blue algae, almond milk and vanilla topped with blueberries, hibiscus granola, pepitas, toasted coconut flakes, chia seeds and buckwheat or Cocoa Bowl; Banana, avocado, cacao, honey, almond milk topped with cacao nibs, cinnamon granola, buckwheat, toasted coconut flakes and raspberries, plus espresso shot or the Green Bowl; Banana, avocado, baby spinach, kale, honey, coconut water topped with hibiscus granola, pepitas, banana chips, toasted seed mix and a drizzle of honey – all $14. If you prefer a little salmon for breakfast your taste will be met in the Mexican Smashed Avocado dish, primo avocado with charred corn, queso fresco (goat's feta) on multi grain sour dough topped with smoked paprika and coriander, plus smoked salmon (4) plus haloumi (4) – yuuummm!
Our food was excellent. Everything was so fresh while the attention to detail like the corn tostadas, beautifully pickled radish and an outstanding salsa verde all added up to make this an outstanding meal.
The cocktails list is lengthy, inspired and made with a deft touch.
Highly recommended – I think we've found our new 'let's eat brilliant fresh and authentic food right now' destination!