August 28 - September 3, 2016: Issue 278

Japanese Cuisine: Four Options In Avalon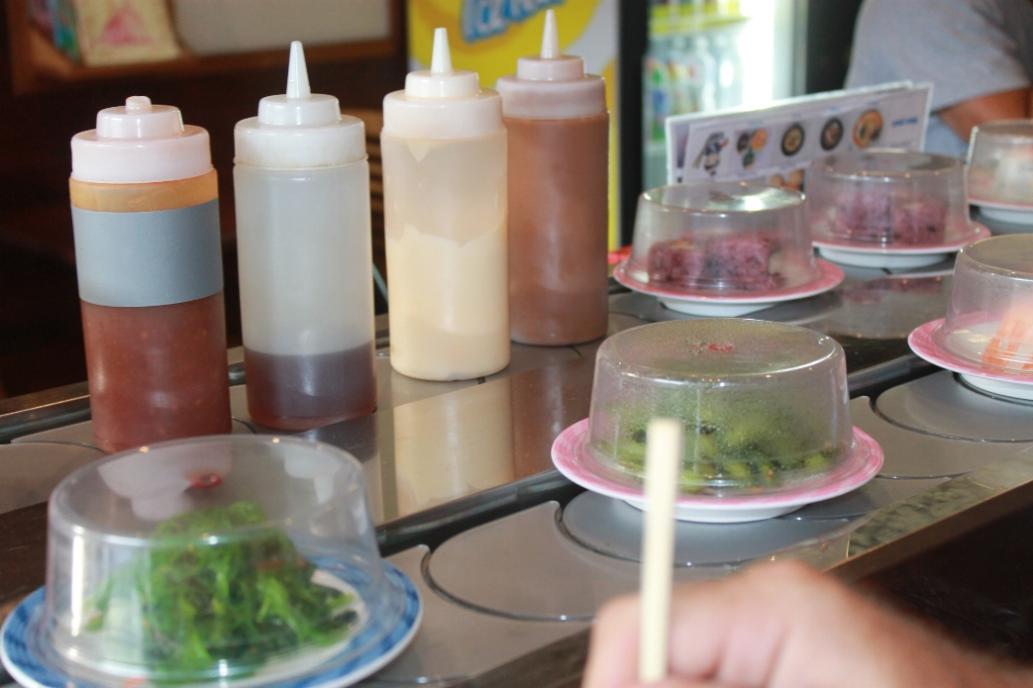 Japanese Cuisine: Four Options In Avalon Beach
Avalon Beach residents hunger for Japanese food may be indicated in the fact that there are four restaurants serving this cuisine, all of which have been open for a while, over a decade in two cases, and you can now also buy another version of Japanese food in the supermarket.
Ninja Japanese Restaurant
in Macmillan Court always serves the very finest fresh fish creations and is among our favourites.
Hideaki, Head Chef and owner, after graduating high school on the North Shore, returned to Japan to refine his skills at the highly praised Yoshimura Restaurant in Tokyo. Having served Sydney's Northern Beaches since 2003, the Serizawa family are proud to continue to bring the best of Japanese cuisine to Avalon.
Phone: 9918 9963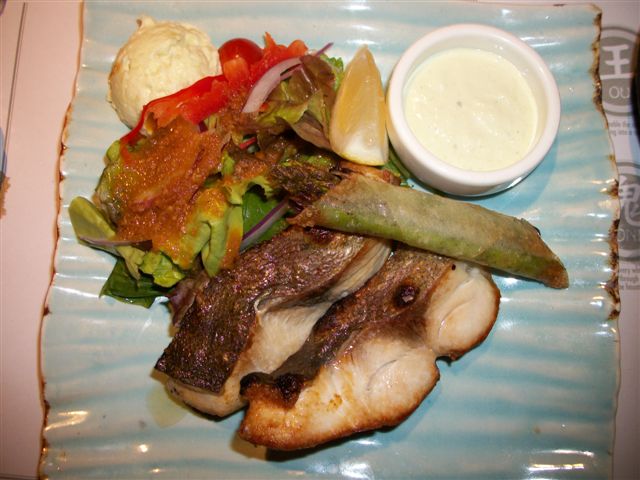 Hiramasa Kingfish - Ninja Restaurant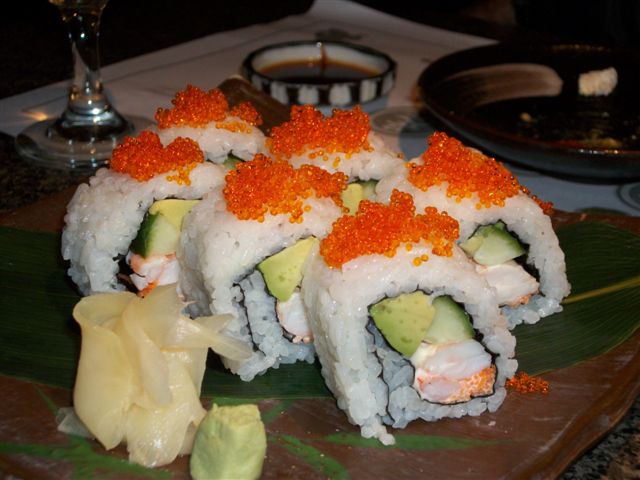 California Rolls - Ninja Restaurant
Wasabi Japanese Sushi Bar
, at 40 Old Barrenjoey Rd, has also been one frequented, and will be again.
Enjoy a wide variety of delightful Japanese meal such as Spider Roll, BBQ Beef, Teriyaki Chicken, Chicken Katsu and many more. Have a taste of our authentic delicacies without a hassle of travelling in our restaurant as we cater pickup service and online delivery from Monday to Thursday. To order, just click the order online button.
Phone: 9918 9205
Sushi ICHIRI Japanese Cuisine
c
onnoisseurs rave about
, at 1/48 Old Barrenjoey Rd, and open for lunch and dinner too, this allows you to watch the passing parade while enjoying some of the best.
Their website states, 'Fully licensed with BYO, we serve fresh raw fish sashimi, authentic sushi (edomae), tasty hot food, cold Japanese beer and hot sake (atsukan). We call ourselves shonan style, inspired by a beach west of Tokyo that serves only the freshest ingredients.'
Phone: 9918 8661
Sushi Train

at 1/24 Avalon Parade, is
one that suits families with little mouths that like to eat as soon as they sit up to the table.
This slow carousel of titbits in bite sized freshness is just what suits their tastes and gives youngsters a great dining out experience to stock away for future reference.
Recently renovated, the newly framed wall of photographs of happy diners bears testament to many happy younger customers.
Serving Sashimi and Sushi, Agadashi Tofu or Noodle soups you will struggle to finish, along with dishes to suit the younger palate – prawns, Teriyaki Chicken and 'California' rolls, and prices starting from $3.00 for those on a family budget, this is the 'let's eat now' alternative that will remain popular in the village.
Agadashi Tofu - Sushi Train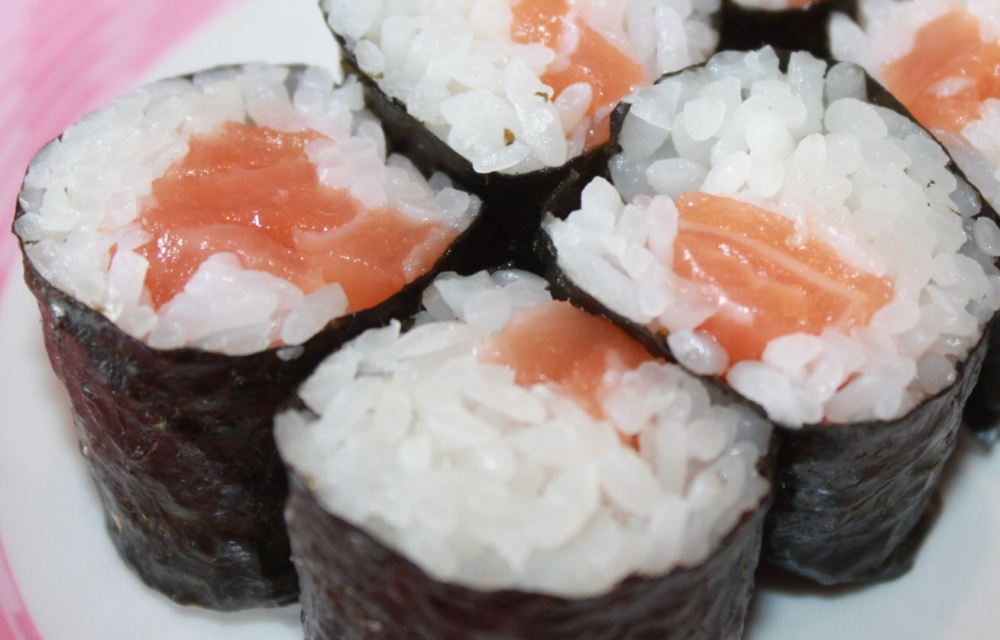 Eunhee (Sylvia) always greets everyone dining with a lovely smile and will ask the chefs to quickly make up a fresh dish of your choosing. Sushi Train also offer a Take Away menu and larger 'Sets' for when having friends over.
These are all great Japanese restaurants, with great specialties to suit every age group and dining experience. We'll continue to visit each but when we have little mouths that want food immediately, and will gain by choosing their own tastes, we take them to the Sushi Train - it's a toy, it's fresh food, it's where you can feed them and get them home before they get too tired.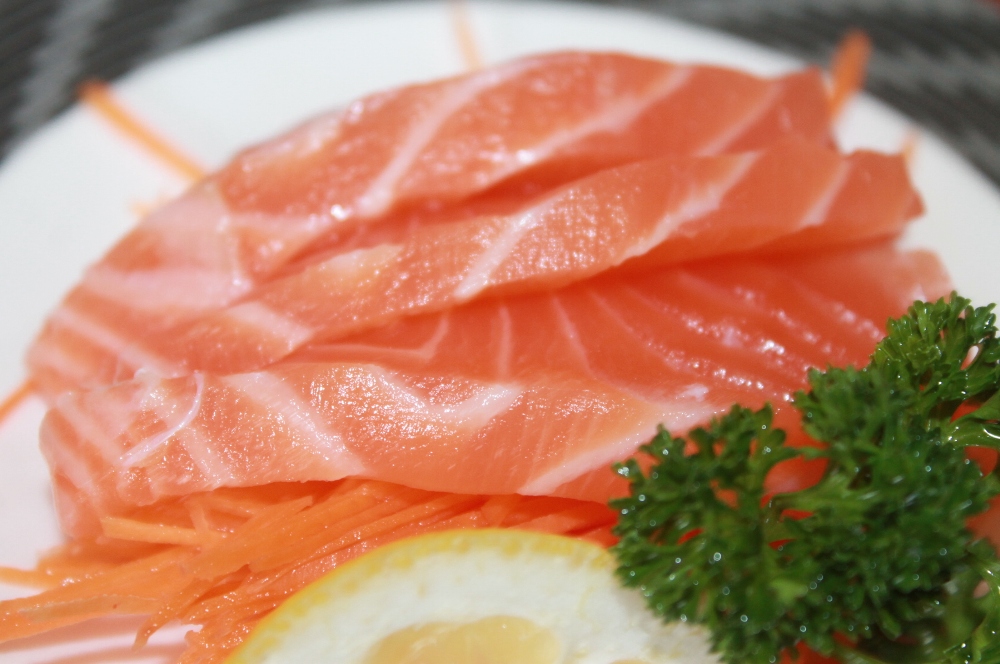 Recipe Ideas - Seasonal Fruits and Vegetables
Apricot - January Summer Fruits
Artichoke – The Flower Vegetable that Crops in Spring Australian and Native Cherries (Summer Fruits) - the Duntroon Connection - Marrianne Collinson Campbell Autumn is Apple Season
Cherry - Australian summer Fruit

Chick Pea Burgers with Homemade Hummus

Easter Feast - modern and historic
Edible Weeds Eggs: Five Ways - Savoury
Fennel - Winter Vegetable Full Fruit Bowl for Seasonal Health
Green Beans - Spring Vegetables
Hogmanay (New Year) Dinner - Australian Style
Make Your Own Treats For Christmas Gifts - Jaffa Rum Balls, White Christmas, Gingerbread People, Spicy Nut Mix, Strawberries Dipped in Christmas, Scottish Shortbread, Spanish Polverones, Melomakarona (Greek Christmas Honey Cookies), Kourabiedes (Greek Butter Biscuits), Italian Lemon Shortbread Squares (Shortbread con crema al limone)
Mandarins Spring Fruits Mandarins Winter Fruits
Mum'€™s Vegetable Soup with Macaroni
Nectarines - Summer crop Nicoise Salad: An Autumn Salad
Packham's Triumph Pears - The Australian Pear
Parsnip - Winter Vegetables Pear - Autumn Fruits
Potato Gnocchi Pumpkin Pumpkin Season 2015
Sage - the 'saving' herb Remembrance Day 2012 Food
Self-Saucing Winter Puddings Silverbeet - Winter Vegetable
Spring Salad Season Spring Strawberries Spring Salads
Summer Lilli Pillis Summer Passionfruit Summer Peaches, Quandongs (Wild Peach) - Marian Rowan Ellis Summer Raspberries Native Ones - Adam Forster
Ten Minute Spring Salads - fresh Spring Fare Tomato
Winter Crops Winter Vegetable Pies Zucchini

To list your business, have a Pittwater Online News Food page run, or place a logo on the Pittwater Online News Food page, please contact us with details of your requirements.
Logos may be embedded to redirect to your own website.
Full pages include an overview of menus as well as beautiful images to make the food sampled look its best.
Pages are archived into Permanent pages past their week of Issue.
Permanent pages in Pittwater Online News average 800 thousand visits per annum past their week of Issue ensuring diners will continue to view your eatery as a potential venue for breakfast, lunch or dinner or as the place to hold their larger functions.
For Rates and Packages Contact us at: pittwateronlinenews@live.com.au