August 28 - September 3, 2022: Issue 552

Coffee Brothers Café At Mona Vale: Celebrating A Decade Of Great Coffee And Yummy Food In 2022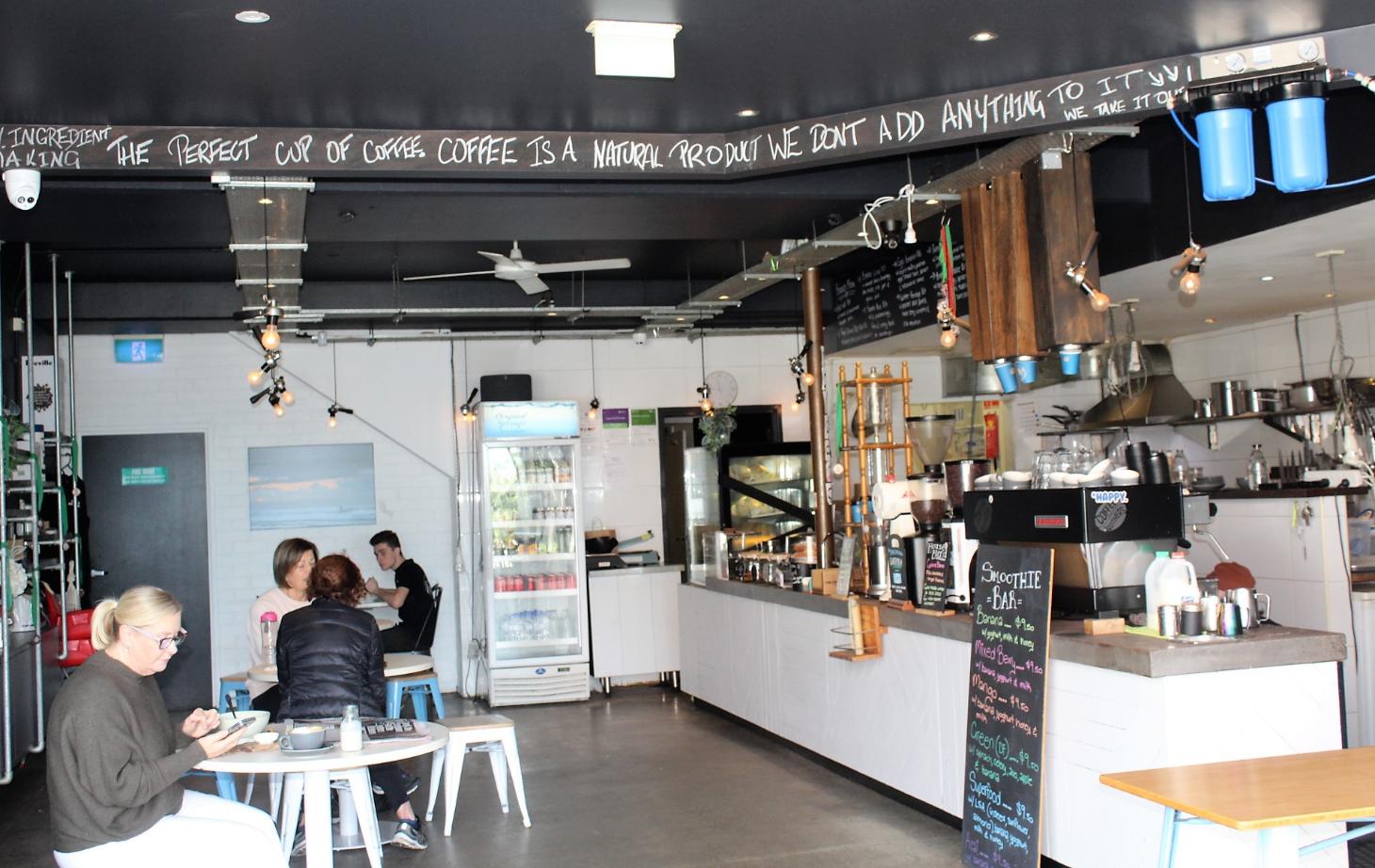 If you are looking for somewhere quieter, away from the main drag, to have a great coffee and something to eat, Coffee Brothers Café in Darley Street West Mona Vale could be one of the best options.
The industrial area at the back of Mona Vale shops has become a 'go to' place for great food in recent years, with a range of cafes offering a variety of food to eat in or take away. Although catering to those who work in this environment Monday to Friday, demand has seen these places stay open on weekends.
Keen to avoid Saturday morning traffic, and one of us not having had breakfast, the other ready for an early lunch, and with outside seating for the woofa who always goes everywhere with us, Coffee Brothers fit the bill.
True to their name, Coffee Brothers offer 4 varieties of coffee through the espresso machine at all times: our house seasonal blend, our specialty volcanic bloom blend, the single origin of the week and single origin decaf.
There is also a great range of made on the premises smoothies from in season fruits and vegetables to give you that extra boost. Both were excellent. The coffee beans are available to takew home too.
Coffee Brothers HQ café aims to produce a seasonal menu that features the best of the seasonal produce alongside our local's favourites. The Breakfast menu offers traditional favourites as well as some fresh ideas on food for those who don't want to have to take a nap afterwards.

There is a great range of sweet and savoury dishes available on the menu, including vegetarian options and healthy grain based cereal dishes for those who want something brimming with health.
We went for Eggs Benedict and, as usual when the Woofa is aboard, a Beef Burger with all the trimmings. Priced at $16 and $17 respectively, these were great fresh meals and good portions sizes.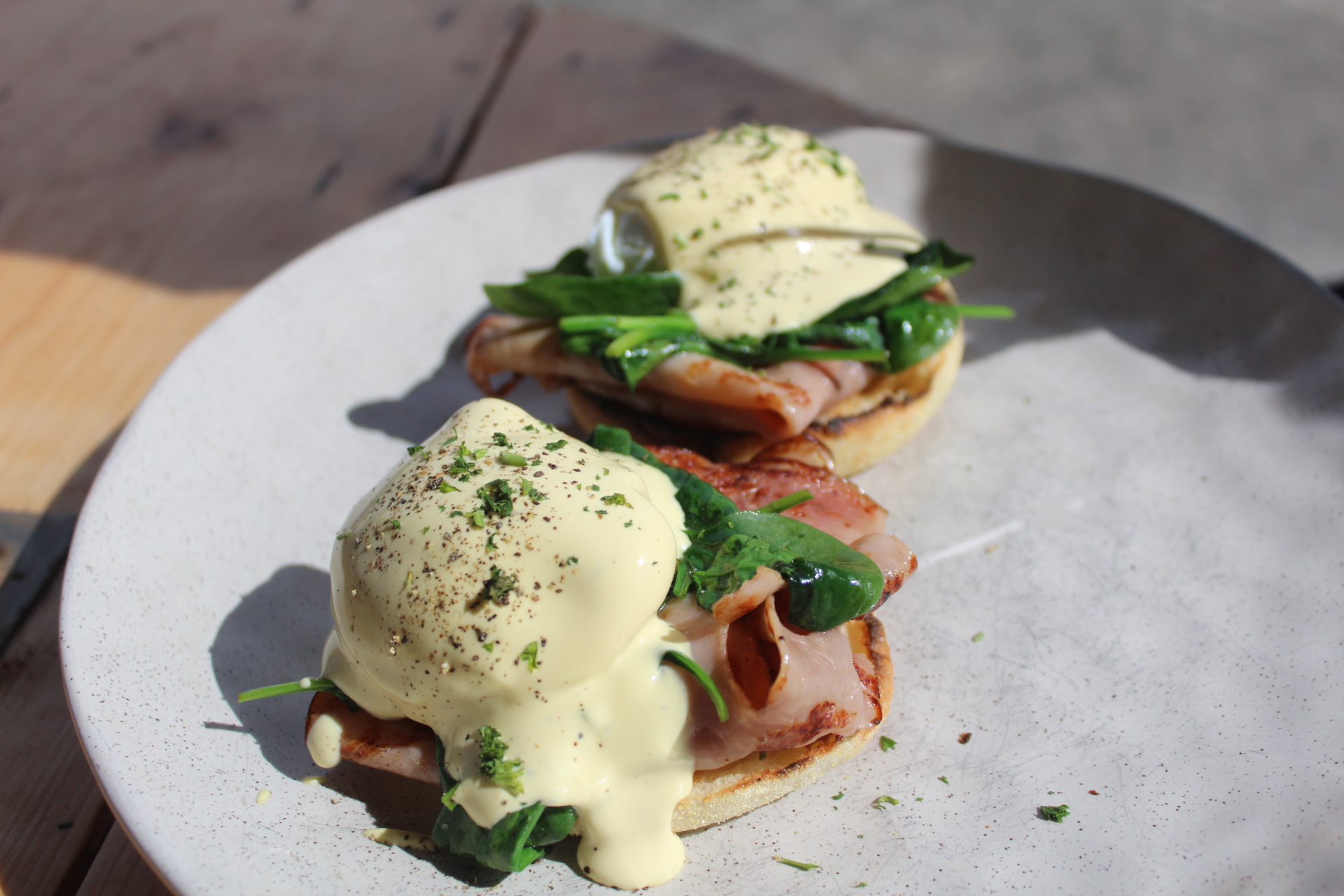 Coffee Brothers Café in Mona Vale are celebrating their first decade in 2022.
Their website tells us:
The Coffee Brothers story begins back in 2010 when Mark Tyler and Tony Macri met and started their own business devoted to quality coffee in their local area.

Tony's drive towards bringing specialty coffee to the community was inspiration enough for Mark to delve once again into hospitality, and together, they sought to expand the industry, one customer at a time, to reach as many people and communities as possible – from the farms where the bean is grown to the neighbours across the street.

Together, Mark and Tony planned a business and café in Mona Vale, thus beginning the glory that is now known as Coffee Brothers! A trip to Tanna Island in Vanuatu established initial contact and key relationships with the farmers who now supply our coffee and the opening of the café in 2012 kick-started a dedicated community of coffee lovers. This community has expanded wider and wider, becoming a special hub for special people, drinking very special coffee! In the eyes of the Brothers – dream achieved!

Driven by a passion for community, quality and experience, the Brothers have turned their eyes to bigger projects, expanding the Coffee Brothers business whilst maintaining emphasis on a quality coffee experience at the café. Turning their gaze globally, the Brothers now look to coffee farms all over the world to expereince new and interesting things, bringing back only the very best for consumption here at home in Australia.

Coffee Brothers is more than a café business – it is a wide, ever growing family of coffee lovers, all who seek to share their knowledge, passion and experience – from our baristas, to our social media and from our founders to you – our fellow coffee drinkers!
So if you love your coffee, want to support local business and get yourself a good feed without having to negotiate main strip traffic, head over to the industrial part of Mona Vale and sample what's available at Coffee Brothers - you won't be disappointed.
Coffee Brothers Café
1/54-56 Darley St, Mona Vale
Hours:
Tuesday 5am–3pm
Wednesday 5am–3pm
Thursday 5am–3pm
Friday 5am–3pm
Saturday 6am–2pm
Sunday 6:30am–1pm
Monday 5am–3pm
Website: coffeebrothers.com.au/cafe