July 26 - August 1, 2015: Issue 224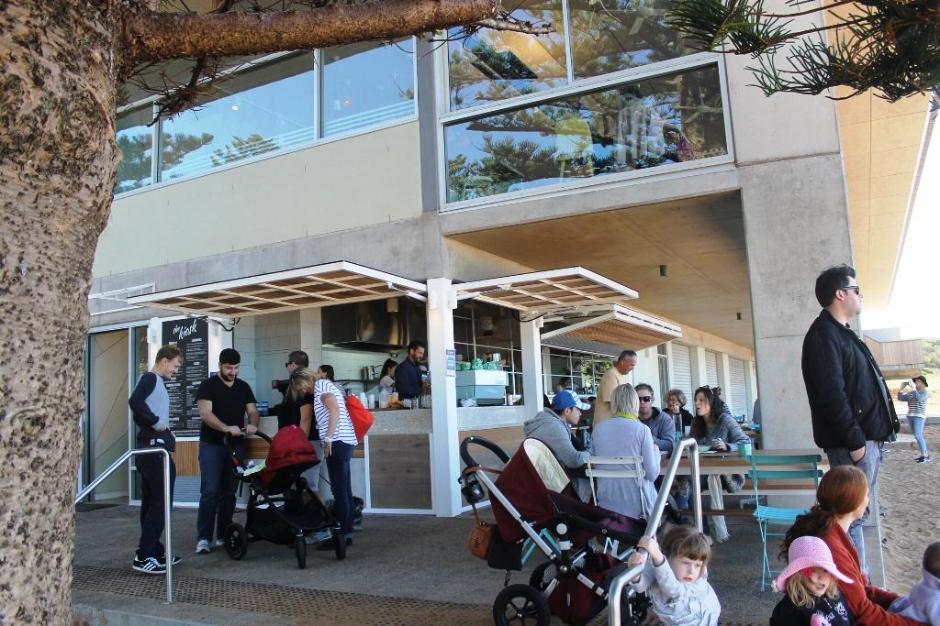 The Avalon on the Beach
A wedding, a whale and perfect days have ensured many are trying out Pittwater's newest eatery, The Avalon on the Beach located in the new Avalon Beach SLSC clubhouse. With direct sand edge access to the beach and nearby reserve, the new Kiosk and restaurant opened on Thursday July 23rd.
Located on the upper level of the Avalon Beach Surf Life Saving Club, this newest Northern Beaches restaurant has an open plan room, picturesque 180 degree ocean views and a great stock of cotemporary Australian cuisine on the menu.
On Saturday we decided to try out the Kiosk on ground level for lunch and keep a visit to the upstairs restaurant next full moon.
Although we arrived mid-lunch, and there was a queue to order, the service was prompt and our meals came quickly.
Fresh fish and chips, long thick fingers of seriously fresh flathead in a crisp beer batter and the best really hot chips we've had, served in paper was great value for $16.00.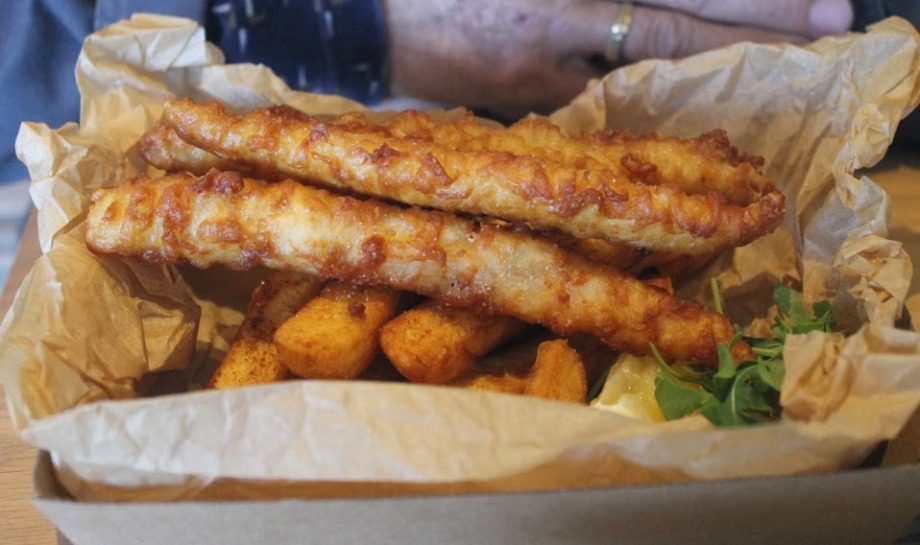 Our second choice was the Black Angus Beef Burger served in a Brioche bun with lashings of beetroot relish, pickled gherkins, lettuce and enough cheddar for all those who are tired of ordering a cheese burger and not being able to taste the cheese. Juicy, fresh, served piping hot and more than enough – also great value at $14.00.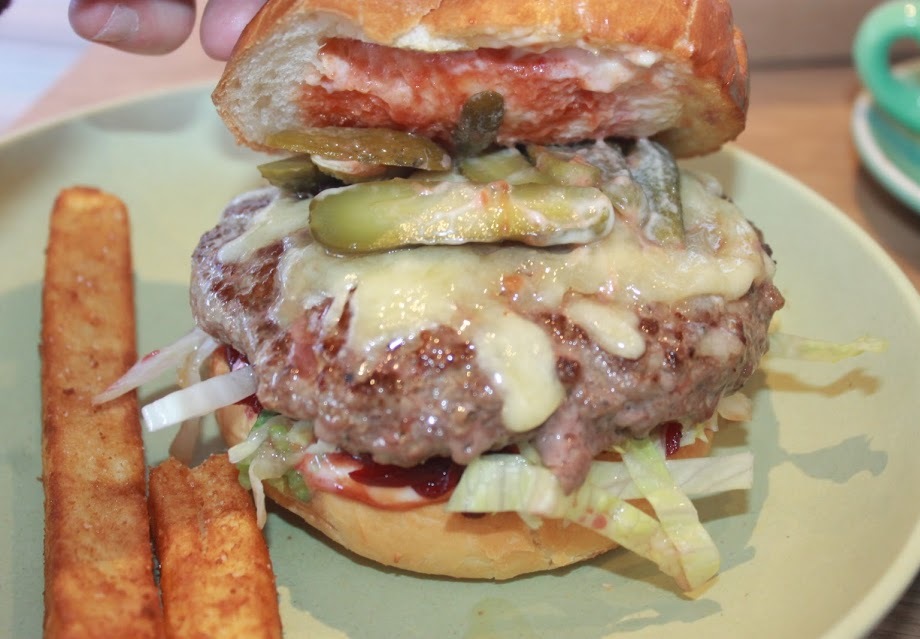 With salads, sandwiches, fresh seafood fare, fresh juices and smoothies and everything on a compact Breakfast menu from fruit to crumpets and that favourite, a House Brekkie Roll of bacon, egg and tomato chutney, the Kiosk menu shows those making this food know what we all like and how to do it really well.
Salad offerings range from a Chickpea, corn, lentil, carrot with a coriander and lemon vinegrette, or the Beetroot, haloumi, spinach, eggplant and tahini dressing to others that begin with Grilled Chorizo or poached chicken and are balanced so each ingredient makes 'pure yum' for your palate. There is a focus on what's in season and how to celebrate the best of local produce in such dishes.
The 'Little Nippers', with a cheeseburger, fish and chips or calamari and chips will be a hit with youngsters while mums and dads are already raving about the coffees on offer.
The Avalon on the Beach is open for breakfast on weekends from 8am and lunch and dinner daily, with seasonal menus ensuring quality ingredients are sourced locally, ethically and sustainably
The Kiosk, on the beach, is open from 7 am Monday through Sunday.
With fresh seasonal menus crafted from Australian suppliers and producers, reflecting the Kiosk's simple cooking philosophies, you can enjoy a relaxed and affordable restaurant experience.
The Avalon On The Beach
Avalon Beach SLSC
Ph: (02) 8023 7685
Facebook: www.facebook.com/theavalonbeach
Website: www.theavalononthebeach.com