April 19 - 25, 2015: Issue 210
Salt Cove On Pittwater
Royal Motor Yacht Club – Broken Bay
46 Prince Alfred Parade, Newport NSW 2106
Salt Cove Bookings: 9998 5517 (Direct)
Mother's Day is May 10th this year, the one day when our mums should get a break from the kitchen for lunch or dinner, unless they just have to cook. If you're beginning to think of where you'd like to take the lady who has done so much for you this Mother's Day we'd like to suggest one of Pittwater's best kept secrets – the wonderful waterfront environs of Pittwater adjoined to the Royal Motor Yacht Club at Newport and the newly launched Salt Cove.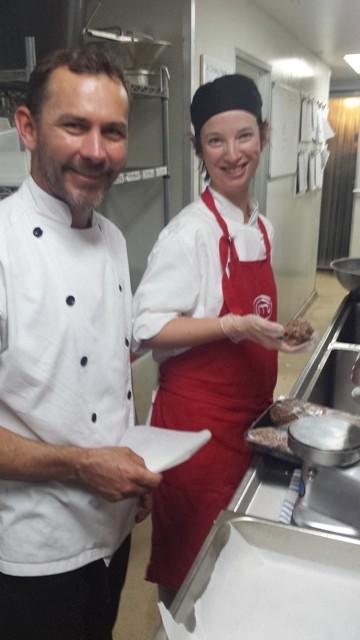 Salt Cove officially opened on Thursday 2nd April 2015. The RMYC ran a competition for their members to "Name our Brassiere" and member Tracy Grist was the winner, with "Salt Cove''.
The RMYC of Broken Bay at Newport is positioned between Salt Pan Cove and Horseshoe Cove, so a great name!

Head Chef is Michael Mulquiny, who previously worked for the past 16 years with Price Waterhouse Coopers. He's backed up by a great team in Grant Nielsen – Sous Chef, Tobi Heward – Café Manager and Kevin Burton – Function Chef. Pittwater sailor Alyse Saxby also works here and loves it.

Michael's menu begins with selections for the Morning Café with an extensive breakfast menu from something as simple as the ever popular Bacon and Egg Roll, and includes Buttermilk Pancakes, Eggs Benedict and a BIG Breakfast for those going out for a BIG day on the water. Local coffee connoisseurs who specialize in sourcing the finest Organic, Beyond Fair Trade coffee from around the world are supplying first class beans for a great coffee, a brilliant way to start your day.
Right: Michael and Alyse.
Lunchtime features a Deli style menu with assorted specials such as a great Fritatta and salad, a Ham Wrap or traditional recipe Quiches.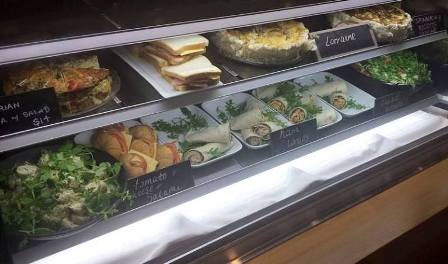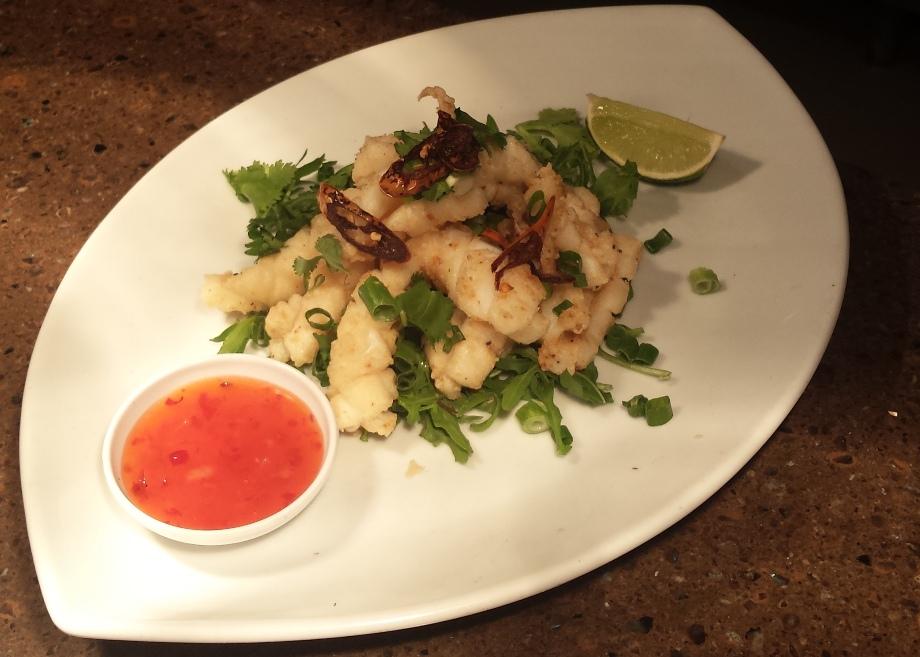 Salt Cove on Pittwater - Salt and Pepper Calamari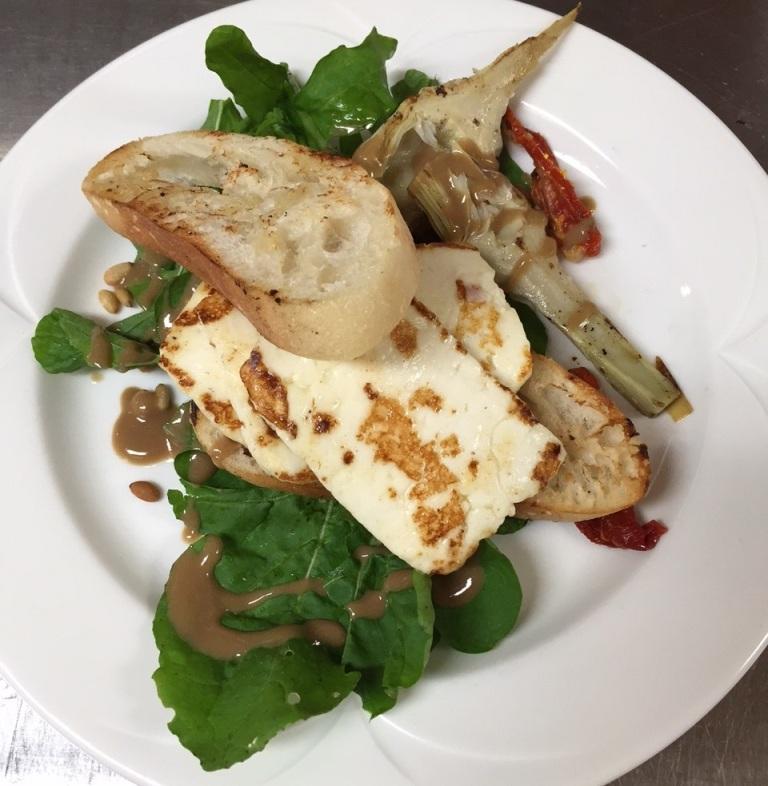 Salt Cove on Pittwater -
Haloumi Salad - seared with artichoke, semi dried tomato tapenade, watercress & balsamic vinaigrette
Dinner Specialties such as Twice Cooked Duck, Salmon 3 ways, or Moroccan chicken will satisfy the most discerning palate.
Polenta Gnocchi with Roast tomato sauce, butternut pumpkin, broccolini and basil pesto is one of many options included on the menu for vegetarians.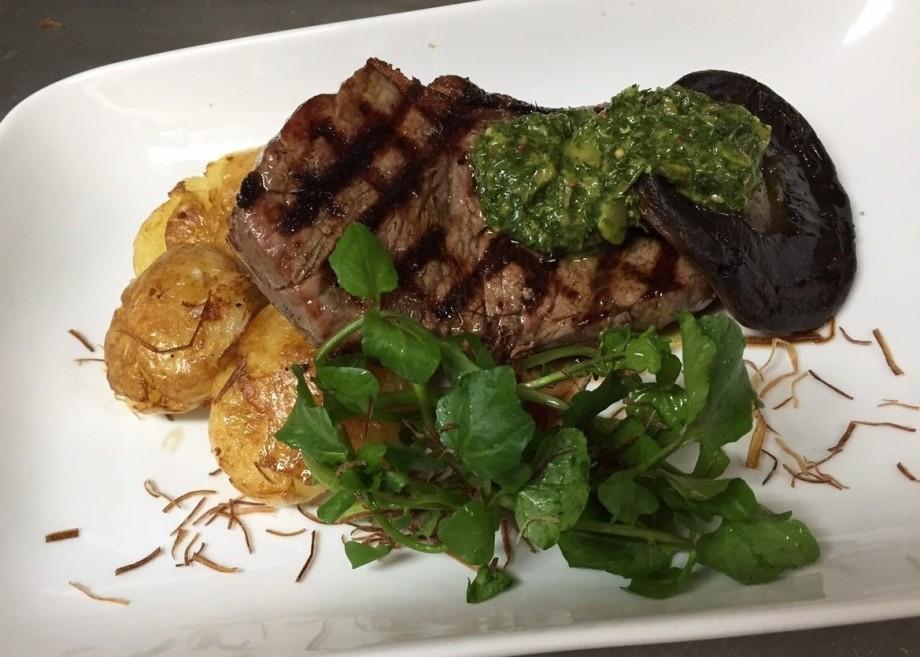 Salt Cove on Pittwater - RIVERINA SIRLOIN STEAK 250GM - Smashed chats, watercress salad & a grilled filled mushroom with salsa verdi
The Children's menu includes a 'Picking Plate'and preferred kiddies fare in fish and chips, burgers, pasta and chicken nuggets to keep the younger members of the family happy and some quite good ice creams for dessert if this picture is anything to go by: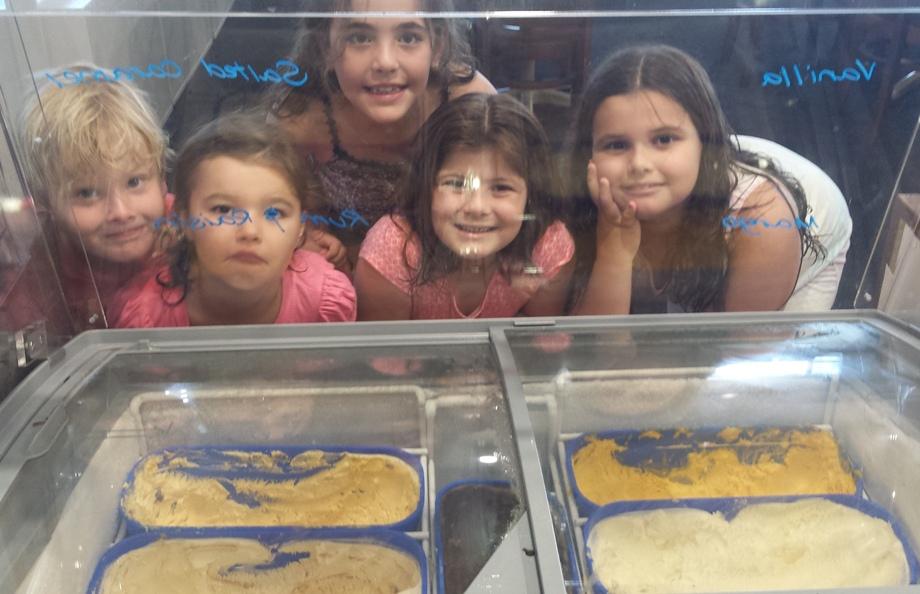 With Entrees ranging from $9.00 and Mains from $17.00 there's something to suit all tastes. One recent visitor raved about the Chicken Schnitzel, saying it was the best they'd ever had anywhere – and
they are
quite connoisseur of this dish so may be worth starting with that old favourite.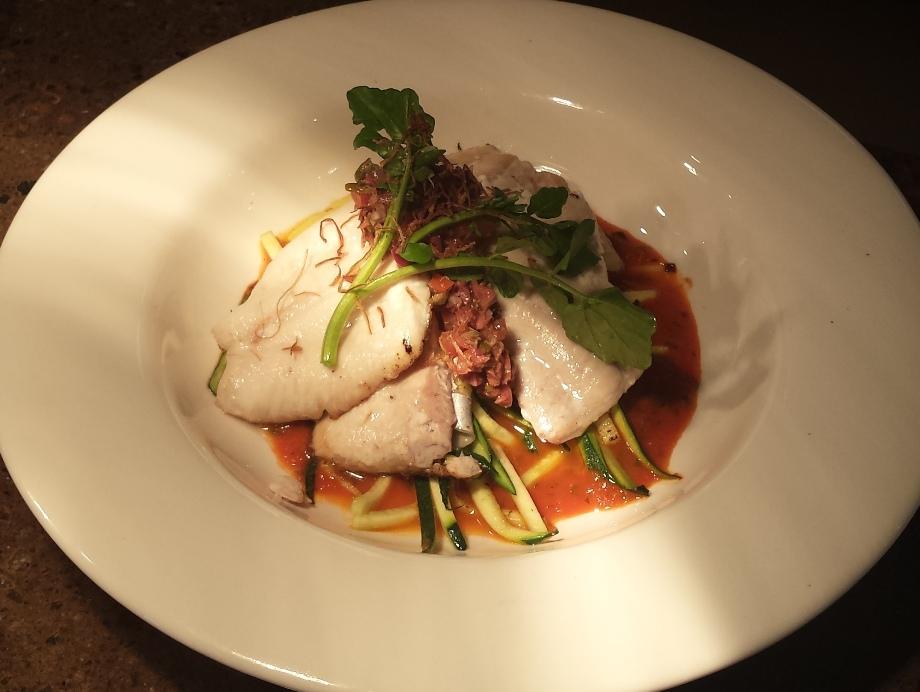 Salt Cove on Pittwater - Silver Dory

Members and guests are invited to pop in for coffee and cake. If you live inside the 5km zone you need to be signed in by a member. If you live outside of 5km radius you can visit for a sweet slice of something good and a great coffee or tea to go with it at all times.
The Royal Motor Yacht Club Broken Bay is the perfect waterfront venue to celebrate a special occasion or have a meal overlooking magnificent Pittwater. Whether it's a corporate event, a group party booking, or a family occasion, their menu options, service and hospitality will make your lunch or dining experience memorable.
Add to this the club's excellent wine cellar and a selection of local and international vintages and you have a great place to take friends, guests, family and that very special lady, mum, somewhere exceptional for something outstanding.
Royal Motor Yacht Club – Broken Bay
46 Prince Alfred Parade, Newport NSW 2106
Salt Cove on Pittwater Bookings: 9998 5517 (Direct)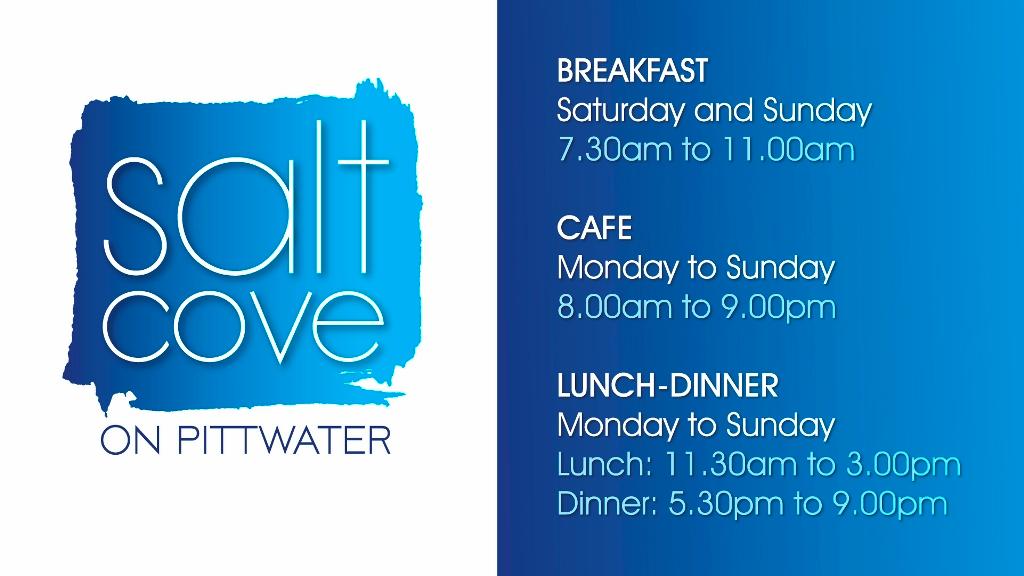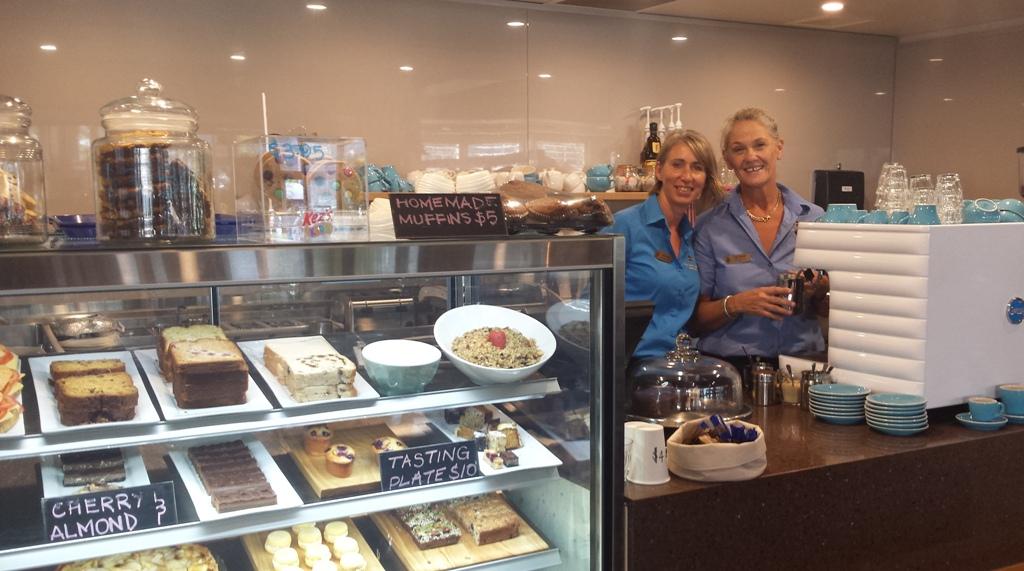 Salt Cove on Pittwater - Cafe Manager - Tobi Heward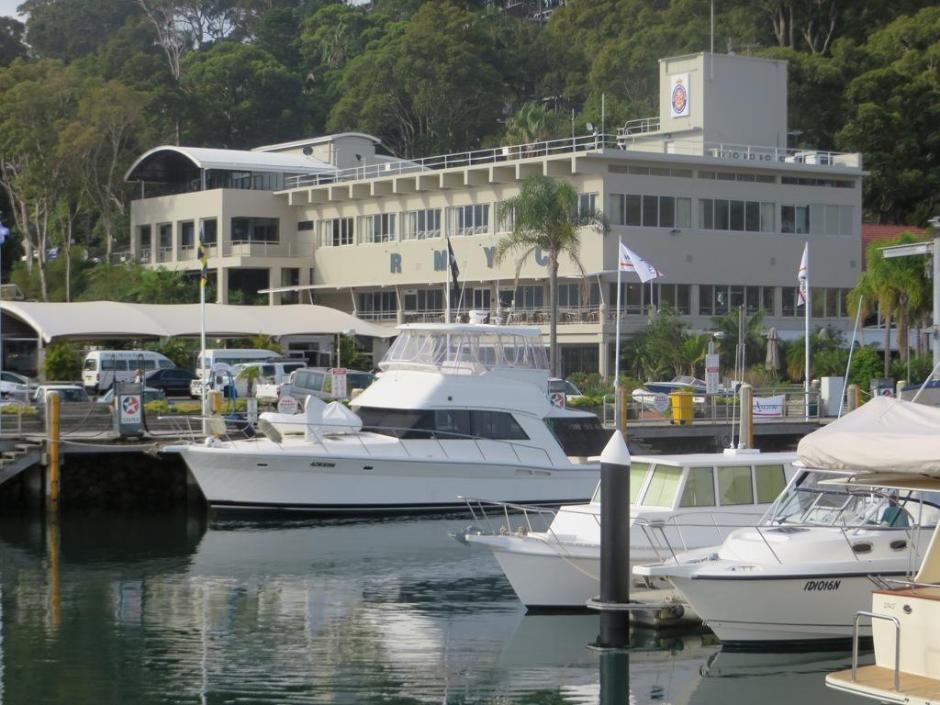 Photography by Sally Bacon, 2015. All Rights Reserved.