July 29 - August 4, 2018: Issue 369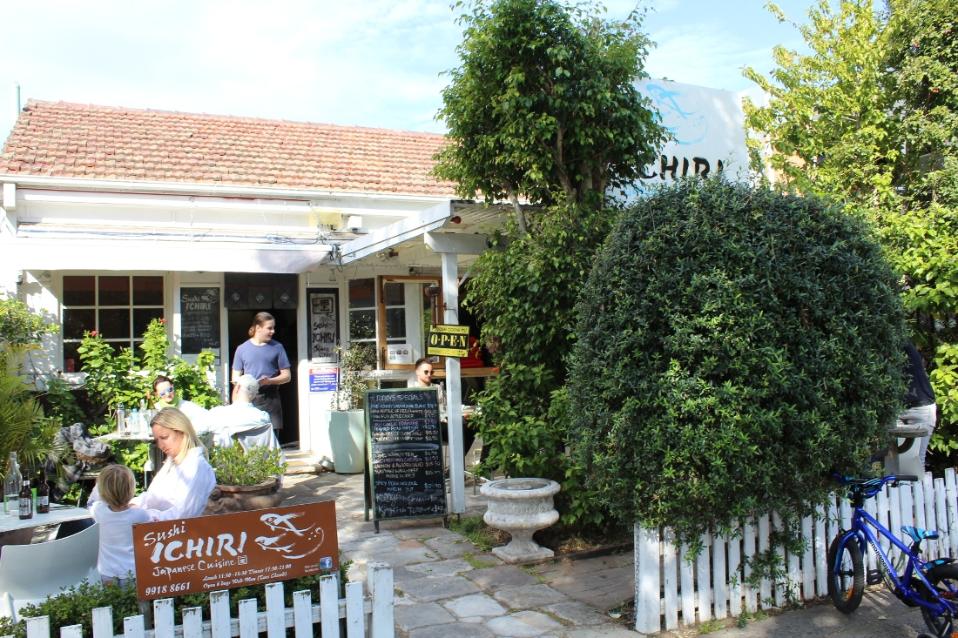 Sushi ICHIRI
Shop 1, 48 Old Barrenjoey Rd, Avalon
Sydney, NSW, 2107
Ph: (02) 9918 8661
Wednesday - Monday (closed Tuesday)
Lunch: 11:30am - 2:30pm
Dinner: 5:30pm - 9:00pm
Takes Reservations
Walk-Ins Welcome
Take Away and Home Party Platters too
Outdoor Seating
Opened in February 2013
Website: sushiichiri.com
On Facebook: www.facebook.com/SushiIchiri

Sushi ICHIRI Japanese Cuisine is located in the centre of beautiful, beachside Avalon. Fully licensed with BYO, they serve fresh raw fish sashimi, authentic sushi (edomae), tasty hot food, cold Japanese beer and hot sake (atsukan). The food is called shonan style, inspired by a beach west of Tokyo that serves only the freshest ingredients.
You can relax in the peaceful front garden, are served by friendly staff, and experience a bit of Japan in Avalon!
A cold day...the atsukan(hot sake) makes you warm!

This is excellent Japanese food and with lunch specials and being open when so many others are closed – Monday!), a sunny corner spot during cold winter days, so you can treat yourself and guests to fresh tasty 'cut above' cuisine – highly recommended. As 'Ichiri' roughly translates as 'ichi' - one + 'ri - interest - you know the one interest here is ensuring you enjoy high quality excellent food.

Host had the Ichiri Box; Chicken Katsu version – comes with Sushi (Salmon, Kingfish, Prawn and 2 pieces of California roll) + Small Salad and Miso soup - $18.50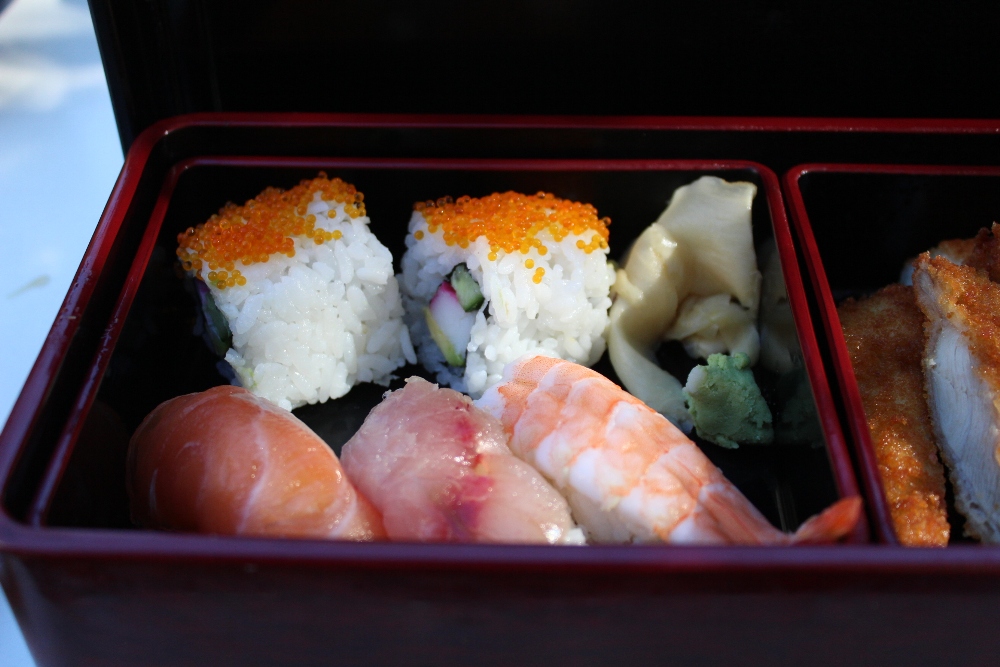 Ichiri Box Sishi

Guest had the Tempura option: 2 pieces of prawn, 1 piece of fish, 4 pieces of vegetable + rice and bowl of Miso soup - $16.90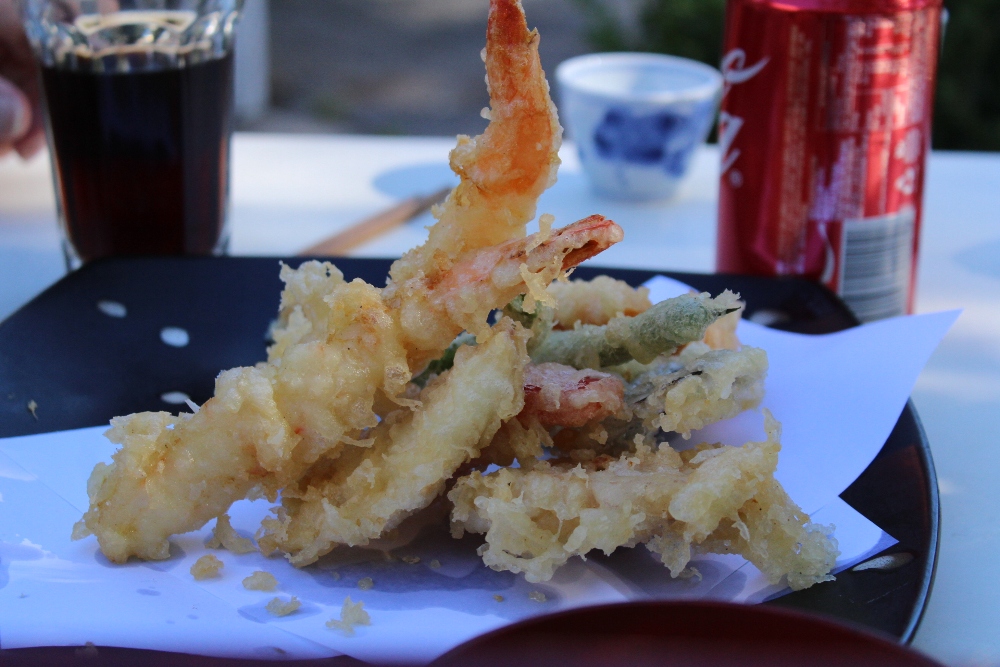 Ichiri Tempura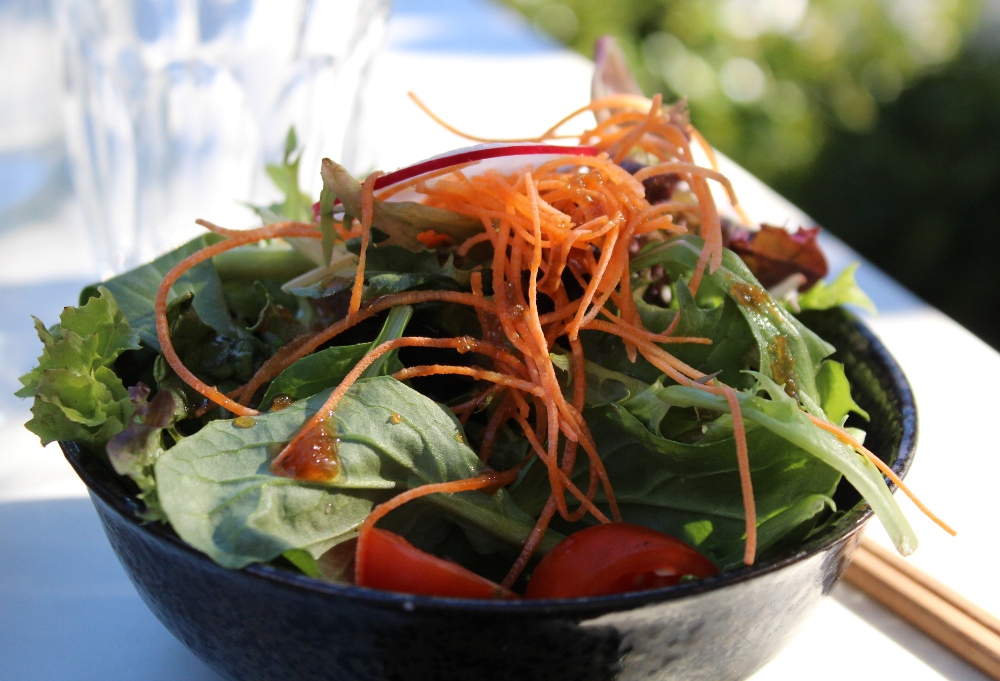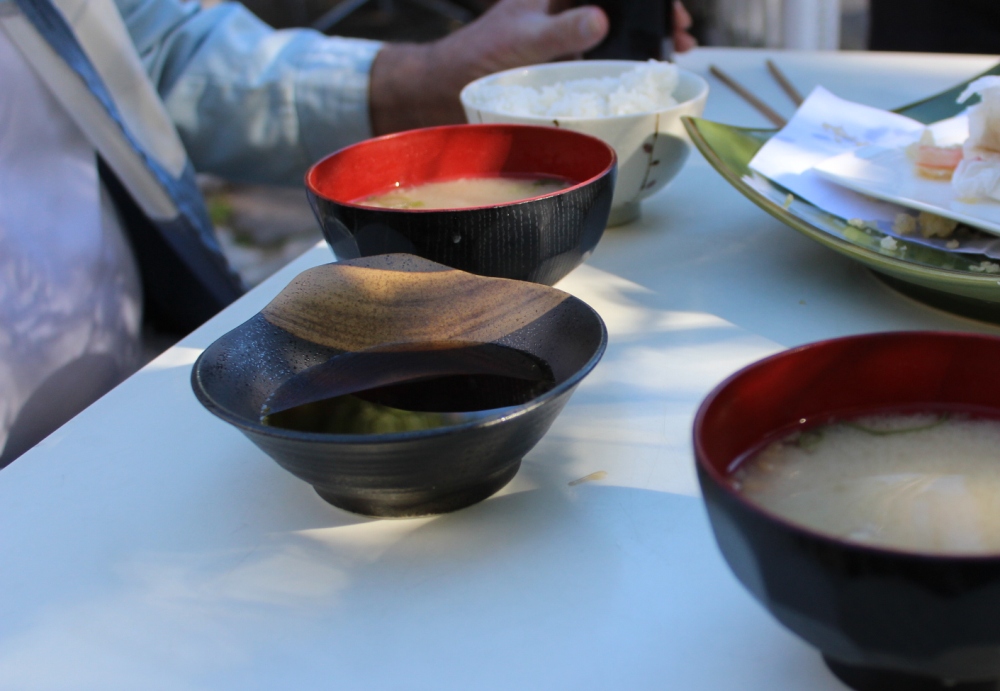 Lunch Menu choices can come with salad and Miso or rice and Miso
Other options – a sample off the Dinner menu:

Entrées
Edamame $6.50
Boiled green soybeans with pinch of salt

Goma Spinach $6.90
Boiled spinach with sesame sauce
Vegetarian spring roll $7.90
Deep fried pastry in vegetables
Agedashi Tofu $8.50
Deep fried bean curd in tempura sauce
Pork Dumpling $8.90
5pcs of pan fried pork mince and vegetable dumplings
Nasu Dengaku $8.50
Deep fried eggplant with tasty sweet miso sauce
Prawn & Eggplant Agedashi $8.90
Deep fried prawn and eggplant in tempura sauce with topped ginger
BBQ Calamari $16.50
Grilled Calamari with special ginger sauce
Beef Tataki $14.50
Thin sliced beef with sour taste of soy sauce
White bait $10.90
Deep fried white bait with salted green layer
Salads
Seaweed Salad $12.50
Mixed salad and top of seaweed and homemade soy flavoured dressing
Tofu & Avocado Salad $12.50
Mixed salad with tofu and avocado and homemade soy flavoured dressing
Soft Shell Crab Salad $16.90
Mixed salad with deep fried soft shell crab and homemade soy flavoured dressing Seafood & Avocado Salad $18.50
Mixed salad with variety of sashimi, avocado and two type of dressing.
Mains
Pork Katsu $17.50 - Crumbed pork filet deep fried with tonkatsu sauce
Spicy Ginger Pork (Shougayaki Pork) - Thinly sliced pork belly stir fried in spicy ginger sauce
Teriyaki Salmon Steak $22.50 - Salmon filet marinated teriyaki sauce

Noodle options
Vegetable Udon $12.90 - Thick noodle in soup with sansai (wild vegetable) and deep fried bean curd
Spicy Seafood $18.50 - Thick noodle in special spicy soup with prawn, clam and scallop
Sashimi (Variety of Fresh raw fish)
Entree Sashimi (approx. 8pcs) $14.90
Main Sashimi (approx. 14cps) $21.50
Special Sashimi (approx. 20pcs) $31.50
Salmon Sashimi (approx. 7pcs) $14.50
Tuna & Salmon Sashimi (4pcs each) $19.90
Tuna Tataki (approx. 7pcs) $15.50
Fresh sliced raw tuna citrus soy dressing
Salmon Tataki (approx.7pcs) $15.50
Fresh sliced raw salmon and citrus soy dressing
Scallop Tataki (approx. 3pcs) $9.50
Lightly seared scallop and top of Japanese wild vegetable and citrus soy dressing
Sushi Roll
Salmon & Avocado Roll $6.90
Salmon and avocado inside out roll (6pcs of Medium size roll)
Cooked Tuna & Avocado Roll $6.90
Cooked tuna and avocado with mayonnaise inside out roll (6pcs of Medium size roll)
Eel & Cucumber Roll $7.90
Eel and cucumber inside out roll (6pcs of Medium size roll)
Spider Roll $13.50
Deep fried soft shell crab and mixed salad with spicy sauce (6pc s of Medium size roll)
Spicy Tuna & Avocado Roll $10.90
Fresh raw tuna, avocado and lettuce top of Japanese chilli with spicy sauce (6pcs of Medium size roll)
California Roll $8.50
Crab stick, avocado and cucumber (6pcs of Medium size roll)
Rainbow Roll $12.90
Assorted sashimi on top of California Roll (8pcs of Medium size roll)
Aburi Salmon Roll $12.90
Lightly seared salmon on top of California roll (8pcs of Medium size roll)
Teriyaki Chicken Roll $14.50
Teriyaki chicken, cucumber and lettuce with mayonnaise (8pcs of Large size roll)
Prawn Tempura Roll $14.50
Tempura prawn and cucumber and lettuce (8pcs of Large size roll)
Vegetable Roll $13.50
Avocado, cucumber, lettuce and sun-dried tomato (8pcs of Large size roll)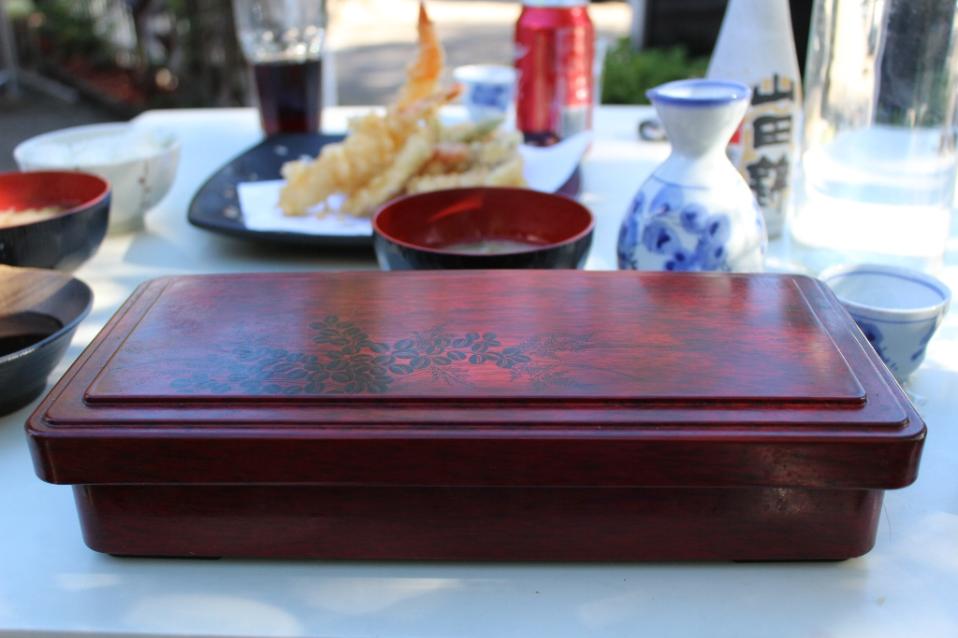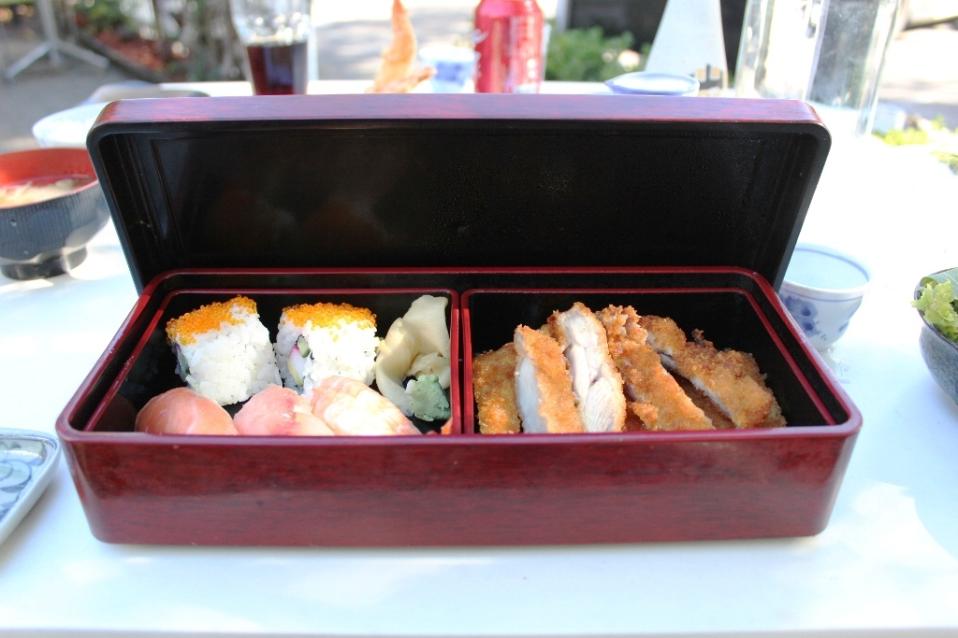 Ichiri Box; Chicken Katsu version