March 16 - 22, 2014: Issue 154
Club Palm Beach Bistro – Thursday Night Lobsters

Due to overwhelming demand the club Palm Beach (Palm Beach RSL) has brought back its very popular Lobster dinner at a mere $19.90 for Members or $29.90 for non-members. Considering the difference is the price of membership the second time you enjoy one of these crustaceans is the first time becoming a member is refunded.
This is a whole lobster, big chunks of meat with a just right mornay sauce, a crisp salad dressed and a few chips to soak up the scrumptious juices with. While we ate ours diner after diner went past with trays loaded with Lobsters – and each plate was left clean.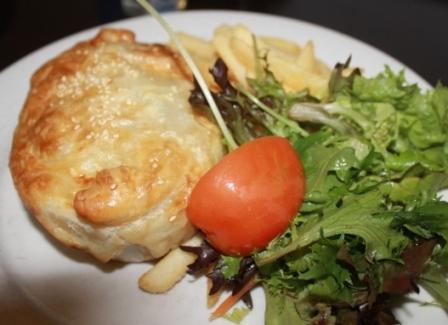 On the other side of the table a Chicken and Asparagus pie, also another Thursday night special at $12.00, and filled with generous portions of meat, asparagus and leeks filled the bill. We also saw a Whole Sole on the specials board – a dish we have tried before and which will please whole fish aficionados.
There is always a great range of blackboard specials available each day at Club Palm Beach – or regular fare designed to celebrate the best of Australian produce as well as traditional RSL favourites such as Chicken Schnitzel or Lamb's Fry and Bacon with mash which are done very well here.
One of our regular menu favourites is the Fresh Tassie Salmon Steak with a creamy mash, baby spinach, pine nuts and basil cream sauce for $26.00. The fish is always very fresh, cooked perfectly, with accompaniments which set it off perfectly.
The Club Palm Beach
Bistro is open for lunch from 11:30pm to 2:30pm daily with extended hours during the summer months and open for dinner from 6:00pm to 8:30pm every evening. Children's Menu available.
The Thursday Night Lobster Dinner will run throughout March 2014.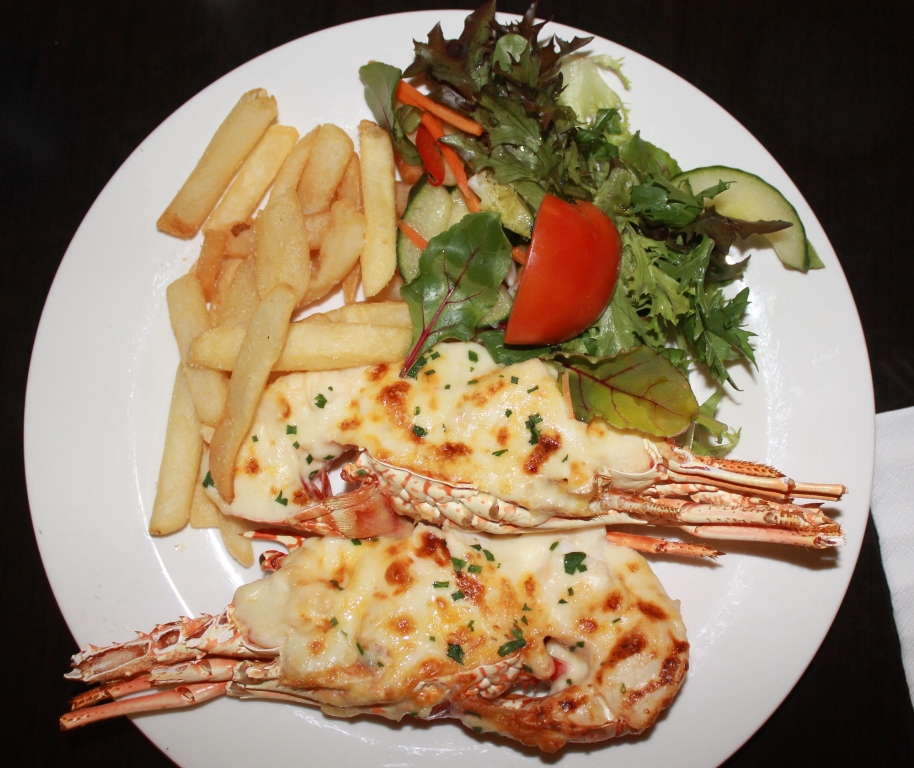 Copyright Pittwater Online News, 2014. All Rights Reserved.