March 21 - 27, 2021: Issue 488

Dine & Discover In Pittwater: By Postcode - Suburb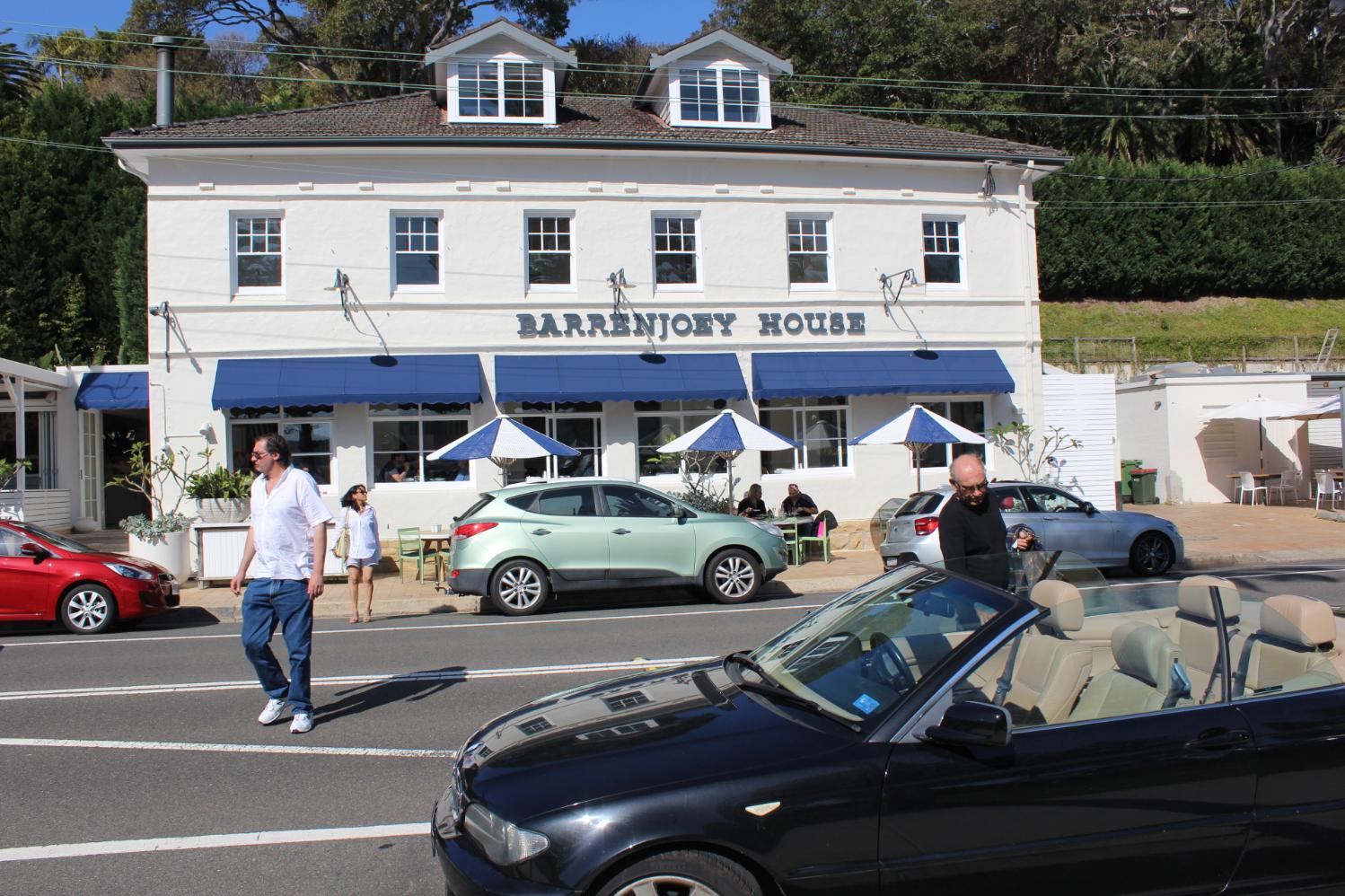 The NSW Government has launched Dine & Discover NSW to encourage the community to get out and about and support dining, arts and tourism businesses. NSW residents aged 18 and over can apply for 4 x $25 vouchers, worth $100 in total.
2 x $25 Dine NSW Vouchers to be used for dining in at restaurants, cafés, bars, wineries, pubs or clubs.
2 x $25 Discover NSW Vouchers to be used for entertainment and recreation, including cultural institutions, live music, and arts venues.
The vouchers:
can be used 7 days a week
can be used at participating NSW businesses that are registered as COVID Safe
cannot be used on public holidays
are valid to 30 June 2021.
Don't have you vouchers yet? How to apply
Select the 'Check your address' button.
Enter your residential address to check when you can apply for vouchers.
If eligible, select 'Apply online'.
Log in, or create, your MyServiceNSW Account.
Follow the prompts to apply for the vouchers.
If successful, you'll:
find the vouchers under the 'Vouchers' section of the Service NSW App within an hour.
receive an email from Service NSW with the vouchers available to download and print.
If you do not have a MyServiceNSW Account or you're unable to apply online, you can call 13 77 88 or visit a Service NSW Centre with your proof of identity documents.
Below runs what's available in our area, by postcode, heading south. You can look up participants for all areas simply by entering the suburb name or postcode at: dine-and-discover/business-finder
2108: Palm beach and Whale Beach
Barrenjoey House Palm Beach
1108 BARRENJOEY RD, PALM BEACH
The Boathouse Bakery
1 BEACH RD, PALM BEACH
2108 Espresso
UNIT 3 24 OCEAN RD, PALM BEACH
The Boathouse Palm Beach
GOVERNOR PHILLIP PARK, PALM BEACH
Club Palm Beach (Palm Beach RSL)
PALM BEACH RSL 1083-1089 BARRENJOEY RD, PALM BEACH
Coast Palm Beach
1031 BARRENJOEY RD, PALM BEACH

Jonah's Restaurant
69 BYNYA RD, WHALE BEACH
The Boathouse Whale Beach Deli
231 WHALE BEACH RD, WHALE BEACH
2107: Careel Bay, North Avalon, Avalon Beach, Clareville and Bilgola
The Little Oak Tree
UNIT 2 1 CAREEL HEAD RD, AVALON BEACH
Café Relish North Avalon
UNIT 8 1 NORTH AVALON RD, AVALON BEACH
Bar Elvina
50 OLD BARRENJOEY RD, AVALON BEACH
Bangkok sidewalk Avalon
THE PENINSULA SHOP 1 21-23 OLD BARRENJOEY RD, AVALON BEACH
Sea Wave Thai Restaurant
UNIT 7 57 AVALON PDE, AVALON BEACH
Ninja Restaurant
MCMILLAN COURT UNIT 6 11-13 AVALON PDE, AVALON BEACH
Meltemi pizza restaurant
46 OLD BARRENJOEY RD, AVALON BEACH
Beach House Avalon
AVALON BEACH RESERVE/AVALON SLSC 558A BARRENJOEY RD, AVALON BEACH
North Bean Café
SUITE 3 49 OLD BARRENJOEY RD, AVALON BEACH
Sky Thai Restaurant
21 AVALON PDE, AVALON BEACH
Bistro Boulevard
40 AVALON PDE, AVALON BEACH
Mekong Merchant
53 AVALON PDE, AVALON BEACH
Girdlers Avalon
SHOP 1 1-5 HILLTOP RD, AVALON BEACH
The Sneaky Grind
SHOP 3 48 OLD BARRENJOEY RD, AVALON BEACH
Nourished Wholefood Café
17 AVALON PDE, AVALON BEACH
Sunset Diner
41 OLD BARRENJOEY RD, AVALON BEACH
Han Court Chinese Restaurant
54 OLD BARRENJOEY RD, AVALON BEACH
Weiyi Yan
SHOP 6 74 OLD BARRENJOEY RD, AVALON BEACH
Avalon Beach RSL Club
1 BOWLING GREEN LANE, AVALON BEACH
Beco at Chelsea
SHOP 2 48 OLD BARRENJOEY RD, AVALON BEACH
Franks Bar
10/20 AVALON PARADE, AVALON BEACH
Two Cooked Chooks
47 OLD BARRENJOEY RD, AVALON BEACH
Zubi at Billies - Bilgola Beach
1 THE SERPENTINE, BILGOLA BEACH
The Deli, Bilgola
211 PLATEAU RD, BILGOLA PLATEAU
2106: Newport
Rusti Fig
SHOP 3 364 BARRENJOEY RD, NEWPORT
4 Pines Public House
313 BARRENJOEY RD, NEWPORT
Zubi Bar
323C BARRENJOEY RD, NEWPORT
The Honest Chicken
380 BARRENJOEY RD, NEWPORT
Ma Baker
6/ 331-335 BARRENJOEY ROAD, NEWPORT
Rukus Cafe
2-6 PALM ROAD, NEWPORT
Sahar Afghan Restaurant
11 ROBERTSON ROAD, NEWPORT
Chilli Sha Sha Thai Kitchen
3A ROBERTSON RD, NEWPORT
The Cheer Factory
329 BARRENJOEY RD, NEWPORT
Berempah Newport
SHOP 14 331-335 BARRENJOEY RD, NEWPORT
Oven Lovin'
9 ROBERTSON RD, NEWPORT
Shotlab Espresso
SHOP 1 326-330 BARRENJOEY ROAD, NEWPORT
The Corner Store Newport
SUITE 1 303 BARRENJOEY RD, NEWPORT
Charice noodlebar
2 & 4 331-335 BARRENJOEY ROAD, NEWPORT
Lovat Restaurant
G4 316-324 BARRENJOEY ROAD, NEWPORT
Cocoa Bar
UNIT 1 366-368 BARRENJOEY RD, NEWPORT
Lucky & Peps
2 303 BARRENJOEY RD, NEWPORT
Pizzeria E Cucina
315 BARRENJOEY RD, NEWPORT
Newport Bowling Club
2-8 PALM RD, NEWPORT
Beco at Newport Café
UNIT 1 1 KALINYA ST, NEWPORT
Land Thai Cuisine
UNIT 6 1 KALINYA ST, NEWPORT
Mirage Hotel Newport
2 QUEENS PDE, NEWPORT
Royal Prince Alfred Yacht Club
16 MITALA STREET, NEWPORT
2105: Church Point
Marina Café
THE QUAYS 1856 PITTWATER RD, CHURCH POINT
Pasadena
1858 PITTWATER RD, CHURCH POINT
The Waterfront Store & Café Church Point
1860 PITTWATER RD, CHURCH POINT
2104: Bayview
8 Knots Café
UNIT 6 1710 PITTWATER RD, BAYVIEW
2103: Mona Vale
Armchair Collective
9A DARLEY ST EAST, MONA VALE
Park House Food and Liquor
2 PARK ST, MONA VALE
Ikura Japan
SHOP 16 10 PARK ST, MONA VALE
Mona Vale Golf Club
3 GOLF AV, MONA VALE
Konnichiwa sushi
SHOP 2 1751 PITTWATER RD, MONA VALE
Ichiban
9B WARATAH ST, MONA VALE
3 Doors Down
UNIT 12 24 WARATAH ST, MONA VALE
Golden Unicorn Restaurant
UNIT 2 4A BUNGAN ST, MONA VALE
Prikly Pair Café
UNIT 4 19 BUNGAN ST, MONA VALE
Paddock and Vine
3-5 BUNGAN ST, MONA VALE
Trang An Vietnamese Cuisine
3/1777 PITTWATER RD, MONA VALE
Subway Mona Vale
7A WARATAH ST, MONA VALE
Rough & Bare
1 BUNGAN LANE, MONA VALE
Konnichiwa Sushi
SHOP 2 1751 PITTWATER RD, MONA VALE
Bronze Kiosk
1 SURFVIEW RD, MONA VALE
Ruby's at the Beach
5 DARLEY ST EAST, MONA VALE
Vincenzo Guiseppe Calacoci
UNIT 9 15 BUNGAN ST, MONA VALE
Little L Mona Vale
SHOP 21 10 PARK ST, MONA VALE
Caruso's Pizzeria
SHOP 7 13 WARATAH ST, MONA VALE
Etty Theodorus
8 BUNGAN ST, MONA VALE
Toro Nero
SUITE 2 1767 PITTWATER RD, MONA VALE
Café Monaka
UNIT 2 24 WARATAH ST, MONA VALE
Coffee Brothers
UNIT 1 54-56 DARLEY ST, MONA VALE
Noot Thai
UNIT 5 20 BUNGAN ST, MONA VALE
Tex Mex Restaurant
18 BARRENJOEY RD, MONA VALE
Beco at Mona Vale
SHOP 7 20 BUNGAN ST, MONA VALE
Amici Di Toni
UNIT 4 1775 PITTWATER RD, MONA VALE
Modus Operandi Brewing
14 HARKEITH ST, MONA VALE
Gateway Lobby Café
SHOP 9 1 MONA VALE ROAD, MONA VALE
2KF Espresso
2 BUNGAN ST, MONA VALE
Village Park Café
1 PARK ST, MONA VALE
Bassett Street Café
77-79 BASSETT ST, MONA VALE
Pittwater RSL
80-82 MONA VALE RD, MONA VALE
2102: Warriewood
Garden Terrace Cafe
20 MACPHERSON ST, WARRIEWOOD
Cheeky Monkey Playhouse
UNIT 1101 4 DAYDREAM ST, WARRIEWOOD
Gather Coffee Kiosk
UNIT 6 3 VUKO PL, WARRIEWOOD
Sunrise Café
WARRIEWOOD SURF LIFE SAVING CLUB 122A NARRABEEN PARK PARADE, WARRIEWOOD
JMY Catering Services
12 JACKSONS ROAD, WARRIEWOOD
Li Cai
118 NARRABEEN PARK PDE, WARRIEWOOD
See Sea Café
UNIT 1 120-122 NARRABEEN PARK PDE, WARRIEWOOD
McDonald's
2 VUKO PL, WARRIEWOOD
Subway Warriewood
CENTRO WARRIEWOOD-SHOPPING CENTRE 12 JACKSONS RD, WARRIEWOOD
2101: Elanora, Ingleside, North Narrabeen
Café on Powderworks
280 POWDERWORKS RD, INGLESIDE
Ambrosia Food
SHOP 2 47-49 ELANORA RD, ELANORA HEIGHTS
Frenchies Brasserie
SHOP 3 54-56 KALANG RD, ELANORA HEIGHTS
JC's Pizza
UNIT 1 50 KALANG RD, ELANORA HEIGHTS
Toro Nero Elanora
SHOP 1 47-49 ELANORA RD, ELANORA HEIGHTS
Top Shot Espresso
UNIT 3 50 KALANG RD, ELANORA HEIGHTS
The Racquet Club Elanora
50 KALANG RD, ELANORA HEIGHTS
Nourished Café and Lounge
1 NARRABEEN PARK PDE, NORTH NARRABEEN
21 Grams Narrabeen
UNIT 1 1 POWDERWORKS RD, NORTH NARRABEEN
Fuel Depot
54 GARDEN ST, NORTH NARRABEEN
Monkey King Thai
UNIT 5 1493 PITTWATER RD, NORTH NARRABEEN
Northern beaches Tadka (modern Indian cuisine)
1493 PITTWATER RD, NORTH NARRABEEN
Joe's Italian Pizza
1481 PITTWATER RD, NORTH NARRABEEN
The Melting Room
34 LAKE PARK RD, NORTH NARRABEEN
Rimini
1489 PITTWATER RD, NORTH NARRABEEN
Narrabeen RSL
116 NAREEN PDE, NORTH NARRABEEN