December 13 - 19, 2015: Issue 244
Sweet Treats For Christmas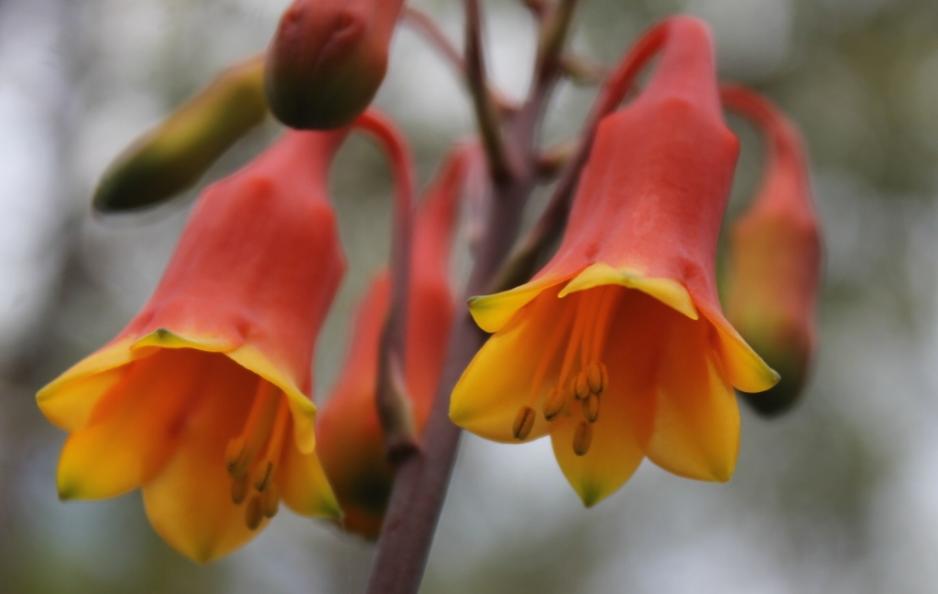 Make Your Own Treats For Christmas Gifts
Do you get better food at home than you can eat elsewhere?
Do you want to give something this Christmas that will be remembered and bring some sweetness – a gift worth giving?
Being around a butter churn, a milk separator or the jam pan while growing up, or being able to scale one fruit tree after another when apricots still grew to the size of a fist and were sweet and soft, or pick greengages, mulberries and strawberries that were small and sweet may spoil you for all that comes after, but it certainly sets you up to create foods for life no amount of money can secure.
If you want to give a gift people will be hoping you give ever after, may we suggest you try out some or all of these, wrap them in some coloured see-through paper decorated with a few ribbons, and give others a taste of how good life can be.
A few of these can be made with the littlies - nothing like getting children involved in their food making to encourage food eating. Although these are 'treats', there are a few here where you can tone down the sugar level to reduce that yippee element that manifests instantly when sugar is consumed by small adults, or make those with them where the only sugar comes from natural fruits.

Main ingredient: LOVE!

White Christmas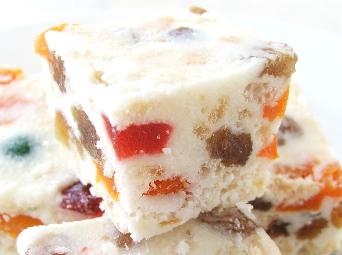 A mixture of raisins, glacé cherries, desiccated coconut, icing sugar, milk powder and rice bubbles, with coconut oil (such as the brand Copha) as the binding ingredient.

Ingredients
makes: 24
1 cup powdered milk
1 cup rice bubbles
1 cup icing sugar
1/2 cup desiccated coconut
1 cup mixed dried fruit
250g copha, melted and cooled off
2 teaspoons vanilla essence
Mix all the dry ingredients together, then add the melted copha and vanilla and mix in. Pour into a slice tin or baking tray lined with baking paper and press the mixture evenly into the tray. Chill in the refrigerator till set and firm, about 2 hours. Cut into squares to serve.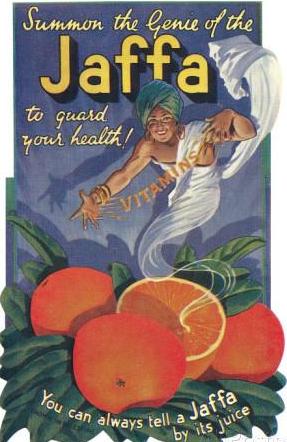 Jaffa Rum Balls
When rolling keep your hands cool and wet for a less sticky situation developing. Makes 20 Jaffa balls.
Ingredients
1 cup almond meal (or other ground nuts)
30 ml dark rum (a shot glass full)
6 tablespoons coconut oil
3 tablespoons cocoa powder
2 tablespoons brown rice malt syrup or maple syrup
½ cup sultanas or raisins
zest of 2 oranges
½ cup desiccated coconut (unsweetened)
extra cocoa and desiccated coconut for dusting

Place all ingredients in a food processor. Process into a thick, doughy mixture. It should be coming off the sides and sticking together.
Roll into small balls using your hands. Note that your hands will be oily from coconut oil inside which makes it very easy to roll the balls without the mixture sticking to your fingers. No need to wet your hands.
Dust the finished balls with some desiccated coconut and extra cocoa powder. Place on a plate and refrigerate, covered with cling wrap.
Store in an air-tight container in a cool place, refrigerate if possible, before serving. These will keep for a week if not a little longer, if they last that long.


Gingerbread People
Ingredients
Melted butter, to grease
125g butter, at room temperature
100g (1/2 cup, firmly packed) brown sugar
125ml (1/2 cup) golden syrup
1 egg, separated
375g (2 1/2 cups) plain flour
1 tablespoon ground ginger
1 teaspoon mixed spice
1 teaspoon bicarbonate of soda
Plain flour, to dust
150g (1 cup) pure icing sugar, sifted
8-10 drops red liquid food colouring
8-10 drops green liquid food colouring
Smarties, to decorate

Preheat oven to 180°C. Brush 2 baking trays with melted butter to lightly grease.
Cream the butter and sugar in a bowl until pale and creamy. Add the golden syrup and egg yolk and beat until combined. Stir in the flour, ginger, mixed spice and bicarbonate of soda. Turn onto a lightly floured surface and knead until smooth. Press dough into a disc. Cover with plastic wrap and place in the fridge for at least 30 minutes to rest.
Meanwhile, place egg white in a clean, dry bowl. Beat until soft peaks form. Gradually add icing sugar and beat until stiff peaks form. Divide icing among 3 bowls. Cover 1 bowl with plastic wrap and place in the fridge. Add red colouring to 1 bowl and stir until combined. Add green colouring to remaining bowl and stir until combined. Cover with plastic wrap and place in the fridge.
Place the dough between 2 sheets of baking paper and roll out until about 4mm thick. Use 9cm gingerbread boy and girl cutters to make shapes. Place on trays about 3cm apart. Repeat with any excess dough.
Bake in oven for 10 minutes or until brown. Remove from oven. Transfer to a rack to cool.
Place prepared icings in small plastic bags. Cut a small hole in a corner of each bag. Pipe icing over gingerbread men to decorate. Finish with Smarties. Picture: Die traditionelle Adventkirmes in Sanok - photo courtesy Silar.

Nut Mix
Something savoury for those who prefer a spiced up wholefood – simply bag or jar in attractive Christmas themed container and hand out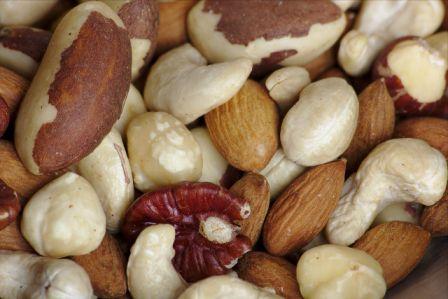 Ingredients

4 cups mixed unsalted nuts (such as cashews, macadamias, walnuts, pecans, or almonds)
1/2 tsp. ground coriander
1/2 tsp. ground cumin
2 Tbs. unsalted butter
2 Tbs. dark brown sugar
2 Tbs. chopped fresh rosemary
1/4 tsp. cayenne
1-1/2 tsp. salt
Position a rack in the center of the oven and heat the oven to 180C. Scatter the nuts on a rimmed baking sheet and bake, shaking the sheet a couple of times during baking, until the nuts are nicely toasted, 10 to 15 minutes.
Meanwhile, set a small heavy skillet over medium-high heat. Sprinkle in the coriander and cumin and toast until aromatic, about 30 seconds. Remove the pan from the heat and add the butter, brown sugar, rosemary, and cayenne. Return the skillet to low heat and stir until the butter melts and the sugar dissolves, 2 to 2-1/2 minutes. Keep warm.
Tip the nuts into a large warmed bowl, pour the warm spiced butter over the nuts, and add the salt. Stir until the nuts are well coated. Taste for seasoning and add more salt if necessary. Let the nuts cool completely. Will keep well in airtight containers.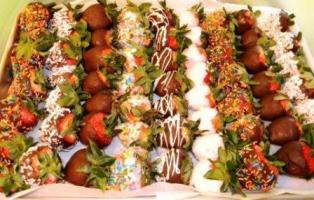 Strawberries Dipped in Christmas
We all love a great homemade Christmas Pudding but humidity levels in Sydney mean making these the prescribed 12 months ahead often leads to mildew developing on what is an expensive item. Add the Brandy Sauce, half a kilo of whipped cream and you may need a bit of a nap after lunch, a long nap.
An alternative is to serve up a beautiful fruit platter or some Christmas themed 'dipped' strawberries – you don't have to stick to dark or milk chocolate, try a white chocolate and do a trio mix. There's no need to drown the berry either, use some kitchen paper to create a piping bag and make lines across the berry surface. The more colour added the better they will look. A few of these with some sparkle frosting among a fruit platter adds a Christmas coloured view on a light alternative.

Biscuits Biscuits Biscuits!
How about the real thing? Some traditions from Scotland, Greece and Italy.
Scottish Shortbread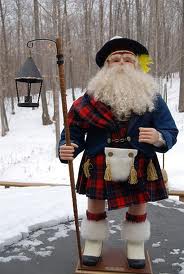 The first shortbread was made from remnants of bread dough (hence the 'bread' part in the name) and contained oatmeal and yeast and sprinkled with sugar. This was then baked slowly in a low oven and made something that could easily be carried around in the pocket during all those highland walks. Eventually the yeast was replaced with butter.
The butter-shortbread variety was expensive and most people only tasted it on special occasions such as weddings, Christmas, Hogmanay (New Year's Eve), Burn's Supper (a celebration in honor of the birth of Scotland's famous poet Robert 'Rabbie' Burns, January 25 each year) and other 'high days and holidays'.
Historically this tasty treat played a part in welcoming new brides in the Shetland and Orkney Isles to their marital homes. As the bride and groom crossed the threshold a decorated shortbread (called the 'Bride's Bonn) is broken over their heads. It is also still one of the foods offered to 'first-footers' (those going door to door on Hogmanay to welcome in the New Year).
Even the way Scottish shortbread is decorated is symbolic and traditional. The edges of the circular shortbreads are decorated by pinching with the thumb and forefinger, or making cut-marks with a knife, and it's believed that this is a nod towards the Scots early sun-worshipping days as these pinched edges symbolize the sun's rays. The center of the shortbread circles, and the length of the shortbread bars are pricked with a fork to complete the decorations.

Shortbread was first recorded as being made during much of the 12th century (the hard rusk or slow baked 'biscuit' version). The refinement of shortbread is credited to Mary, Queen of Scots in the 16th century, this version was baked, cut into triangular wedges, and flavoured with caraway seeds. Although Shortbread dates to medieval times in Scotland, the first printed recipe appeared in 1736, from a Scotswoman named Mrs McLintock.
There are three different 'styles' of Scottish shortbread: A large circle, which is divided into 'slices', called 'shortbread petticoat tails' perhaps because the design looks very similar to the pattern used to make the full petticoats worn at this time. A rectangle which has been cut into strips or bars: 'shortbread fingers', and individual small circular biscuits, called 'shortbread rounds'.

Ingredients
450g butter
225g castor sugar
450g sifted plain flour
225g rice flour
pinch of salt - if using unsalted butter

Set oven to 190C. Cover an ungreased baking sheet with grease-proof paper (wax paper).
Mix flour and rice flour, then add salt (if you're using unsalted butter), and sift these dry ingredients at least twice, preferably three times.
Cream butter and sugar together with a wooden spoon for best results. Add the sifted ingredients and mix together by hand until you have a soft dough. The shorter the time it takes to mix the ingredients, and the less 'handling' is involved, the shorter, crumblier and more delicate the texture of the shortbread will be. Do not knead it!
Form dough into a ball, and then decide what shape you want:
1 Press gently into a round cake pan. The dough should be just under 2cms thick. Or you can press the dough into a circle at same thickness thick and mark out 16 'slices' with a knife (don't cut all the way through) and put this on the prepared tray as above. These will be your 'Petticoat Tails'. Decorate by pinching the outer edges of the dough between thumb and forefinger, and then use a fork to prick the rest of the dough. 2 On a lightly floured surface, press (or use a rolling pin - sparingly!) dough out until it's about 1/2 inch thick, and rectangular in shape and mark into bars that are approx. 7cm x 3cm (these are called 'Shortbread Fingers'). Prick the top with a fork.
3 You can cut the dough into any shape you want, and holiday shortbread Santa, bells, snowmen, rounds etc.
Bake in oven pre-heated to 190C for 20 minutes, then reduce to 180C and continue to bake until shortbread is pale golden. This could be between 45 mins and 1 hour, depending on exactly how thick you've made the shortbread. Smaller 'Rounds' or specialty 'holiday' type shortbread cookies need less baking time. Usually somewhere around 20 minutes. The colour is the best indicator that the shortbread is 'done'. You're aiming for a lovely pale gold all over, if the edges start to look dark then you may be burning them, turn the oven down, it's too quick.
Allow to cool in pan, then remove to wire cooling rack. When thoroughly cooled these can be stored in an air-tight cookie tin or container.
Shortbread Cookie Recipe Variations: You can make all sorts of shortbread cookies using a basic Scottish shortbread recipe and then adding a variety of spices, dried fruit, nuts etc. A mix 2 tsp cinammon, 1/2 tsp ground ginger and 3/4 tsp allspice added to half to dry ingredients, then use the other half to sprinkle over shortbread before baking. Other variations are 1 tsp caraway seeds, 1 tsp almond essence, 4 tablespoons of finely chopped pecans, a cup of dried fruit eg. raisins, sultanas, cherries, dates, even chocolate chips.

Spanish Polverones
Polvorones are a shortbread cookie famous for their crumbly consistency. Traditionally made with flour, sugar, milk and nuts, they are also found in a variety of flavors (vanilla, cinnamon, lemon, etc.). They have a subtle, distinct melt-in-your-mouth texture, hence their Spanish name of "powdery cake". The best polvorones can be found in Spain's southern region of Andalusia. This is another recipe that hasn't changed for centuries.

2 1/4 cup vegetable shortening
1 1/8 cup sugar
2 cups powdered sugar
3 cups whole almonds (raw)
3 2/3 cups flour
1 tsp almond extract
1 tsp cinnamon
1 egg yolk (optional)
This crispy Spanish almond cookie recipe makes approximately 2 dozen cookies.
You can buy the raw almonds in the bulk section of your supermarket, since this recipe requires about 1 lb. of almonds. First, grind almonds in a food processor.
Make Dough & Refrigerate
Cut vegetable shortening into the granulated and powdered sugars in a large mixing bowl. Add the ground almonds, almond extract and cinnamon and mix.
Mix in flour one cup at a time. Mixture will seem dry or crumbly. You may want to use your hand to mix together the dough as you add the last cup of flour because the dough will be very crumbly. Mix ingredients well.
Some recipes call for an egg yolk, but it is optional: To add moisture and to bind the dough a bit, beat an egg yolk and mix it in to the dough.
Refrigerate the dough for at least two hours.
Form Cookies and Bake
Divide the dough into four portions. Using a portion of the dough at a time, roll or form a rope 1 – 1 ½ inches wide. Lay the rope on a cutting board and flatten the rope slightly. Slice the rope diagonally to make diamond-shaped cookies.
Bake at 350 degrees for 25-30 minutes on an ungreased biscuit sheet. Allow them to cool on the cookie sheet for 5-10 minutes. They are very crumbly! So, once they cool slightly, carefully remove them using a spatula.

Melomakarona (Greek Christmas Honey Cookies)
50-60 pieces – from a recipe by Eli K. Giannopoulos
The melomakarono (Greek: μελομακάρονο plural: μελομακάρονα, melomakarona) is an egg-shaped Greekdessert made mainly from flour, olive oil, and honey. Along with the kourabies it is a traditional dessert prepared primarily during the Christmas holiday season.
Typical ingredients of the melomakarono are flour or semolina, sugar, orange zest and/or fresh juice, cognac (or similar beverage), cinnamon and olive oil. During rolling they are often filled with ground walnuts. After baking they are immersed for a few seconds in hot syrup made of honey and sugar dissolved in water. Finally, they are decorated with ground, as well as bigger, pieces of walnut. Dark chocolate-covered melomakarona are also a more recent variation of the traditional recipe.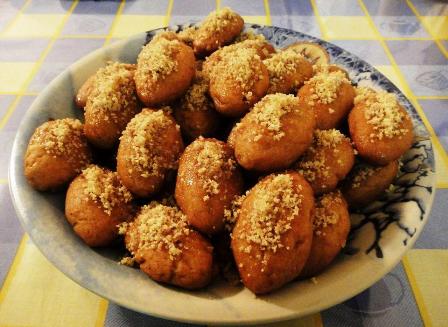 For the melomakarona
150g thin semolina
500g flour
1/2 tbsp baking powder
100g orange juice
3 tbsps cognac
100g sugar
1 flat tbsp powdered cinnamon
1/3 tsp nutmeg powder
1/3 tsp clove powder
1 tsp vanilla extract
1/2 tbsp baking soda
90g water
125g olive oil
125g vegetable oil
50g honey
zest of 1 orange
For the syrup
2 Cups water
1 kg sugar
150g glucose
1 cinnamon stick
some orange peel
2 cups honey
To garnish
200g chopped walnuts
powdered cinnamon (optional)
powdered clove (optional)

To prepare this melomakarona recipe start by making the syrup first. In a pot add all the ingredients for the syrup, except the honey and bring to the boil. Boil for 3-4 minutes, until the sugar has dissolved and set aside to cool down completely. When the syrup cools completely add the honey and stir.
Prepare the dough for the melomakarona. In a bowl add the semolina, flour and baking powder and blend with a whisk to combine.
In another large bowl add the orange juice, the cognac, the sugar and spices (nutmeg, cinnamon, clove, vanilla). At the end add the baking soda and whisk immediately the ingredients for 5-10 seconds, until the ingredients combine and the baking soda dissolves and starts to foam. Pour in the bowl the water, the oil, the orange zest and honey and whisk to combine.
Now it's time to combine the two mixtures. Add the mixed flour, semolina and baking powder (from step 1) in the bowl with the rest of the ingredients from step 2 and start kneading the dough for the melomakarona. Knead the dough for the melomakarona using your hands, until the ingredients combine and the dough is smooth and soft. When preparing a melomakarona recipe, it is very important not to overwork the dough. Knead lightly with your hands (like working with a meringue) until the flour has incorporated the mixture and the dough is really soft. Be careful not to add any more flour than this melomakarona recipe calls for, as this will make them tough.
Preheat the oven at 180C. Layer the bottom of 2 baking trays with parchment paper and start shaping the melomakarona. Pinch a portion of dough about the size of a walnut/ 50g (or bigger, if you prefer) and shape with your palms into a smooth oblong shape, like a small egg. Place on the baking tray, push lightly the top with a fork and make some holes on top (not all the way down). Continue with the rest of the dough.
Place the baking trays with the melomakarona in the oven and bake for approx. 20 minutes, until the melomakarona are lightly browned and cooked through.
When the melomakarona come out of the oven, place them in the cold syrup, flipping them with a slotted spoon to absorb the syrup for approx. 20 seconds, depending on how syrupy you like them. (When syrupying the melomakarona it's best do so in 2-3 batches). Remove the biscuits using a slotted spoon, place on a platter and sprinkle with chopped walnuts.
Store the melomakarona at room temperature in an airtight container. They will last for at least a month.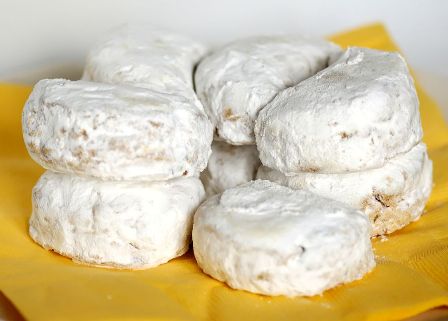 Kourabiedes (Greek Butter Biscuits)
Traditionally, almonds are added to this recipe either by placing one within each cookie (rolling the dough around the almond so it's inside the cookie), or using almond flour. As these have become an expensive item, we offer a recipe without these – you could still add them if you wish – either as whole or crushed ingredients and they definitely give these treats great extra crunch.
Ingredients
500 grams unsalted butter, room temperature
1 large egg
2 ½ teaspoons pure almond extract
8 tablespoons powdered sugar
⅛ teaspoon baking soda
5 to 5 ½ cups flour
Pinch of salt

Preheat oven to 350 degrees. Beat butter in the bottom of a stand mixer on a medium high speed for 20 minutes. Add egg and almond extract, mix until combined. Sift powdered sugar and baking soda together in a small bowl. Add to butter and egg. Beat another 10 minutes on a medium high speed. Sift five cups of flour and salt together in a large bowl. With the speed on low, add flour a little bit at a time until completely incorporated. If the dough is too sticky, add ½ cup more of flour.
To Form: Roll about 2 tablespoons of dough into crescents and place on a baking sheet lined with parchment paper or silt pad. There is no need to place cookies very far apart, as they do not spread much. Bake for 15-20 minutes until pale brown. Makes about 60 biscuits
Kourabiedes made by and picture courtesy of Jastrow
Italian Lemon Shortbread Squares (Shortbread con crema al limone)
These are simple, delicious and palate cleansing – perfect for humid Australian Christmas lunches
Ingredients
113 g butter at room temperature
25g sugar
140 g flour
1 pinch of salt
Ingredients for the cream
200 g sugar
2 eggs
80 ml of lemon juice (about two lemons)
25 g flour
Powdered sugar for garnish

Prepare your oven and baking dish – oven to 170C – butter a pan 24x16 cm in size and at least two inches/ 6-8cm deep.
The base:
Cream the butter with the sugar until it becomes light and fluffy, add the flour and salt.
Spread the mixture on baking paper, the dough is very soft help with the spatula.
Bake in preheated oven 170 ° C for about 20 minutes, let cool while preparing the cream.
Prepare the cream:
Whisk the eggs with the sugar, add the lemon juice and grated rind, then the flour and salt. Pour the cream on shortbread and bake for about 20 minutes.
Cool then cut into squares and sprinkle with powdered sugar.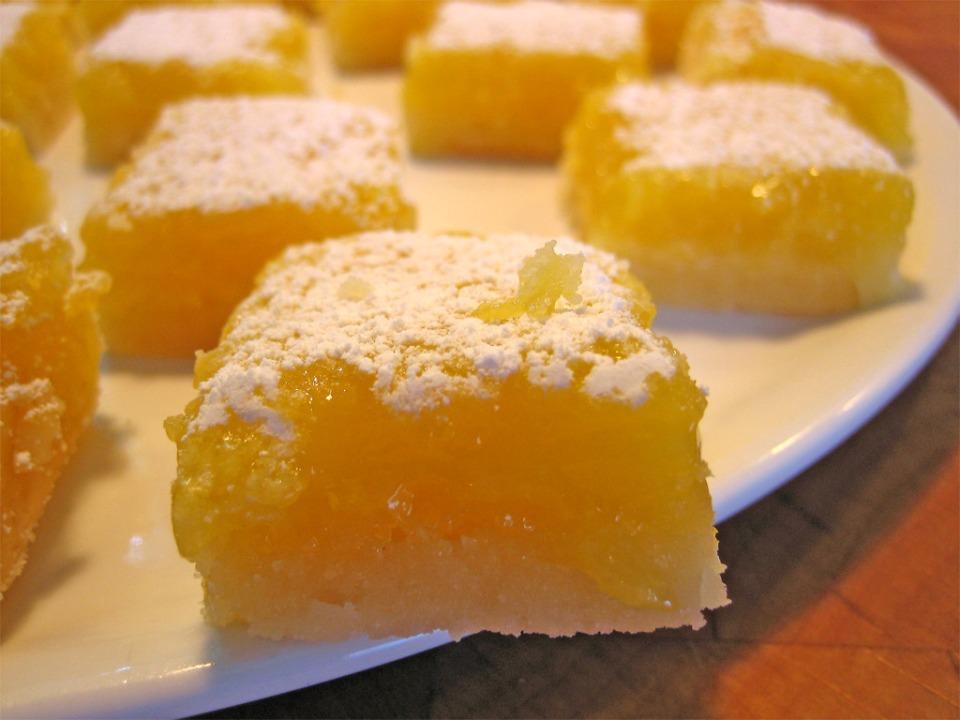 Shortbread con crema al limone by Fugzu