April 24 - 30, 2022: Issue 535

The Old Civic Café & Diner - Mona Vale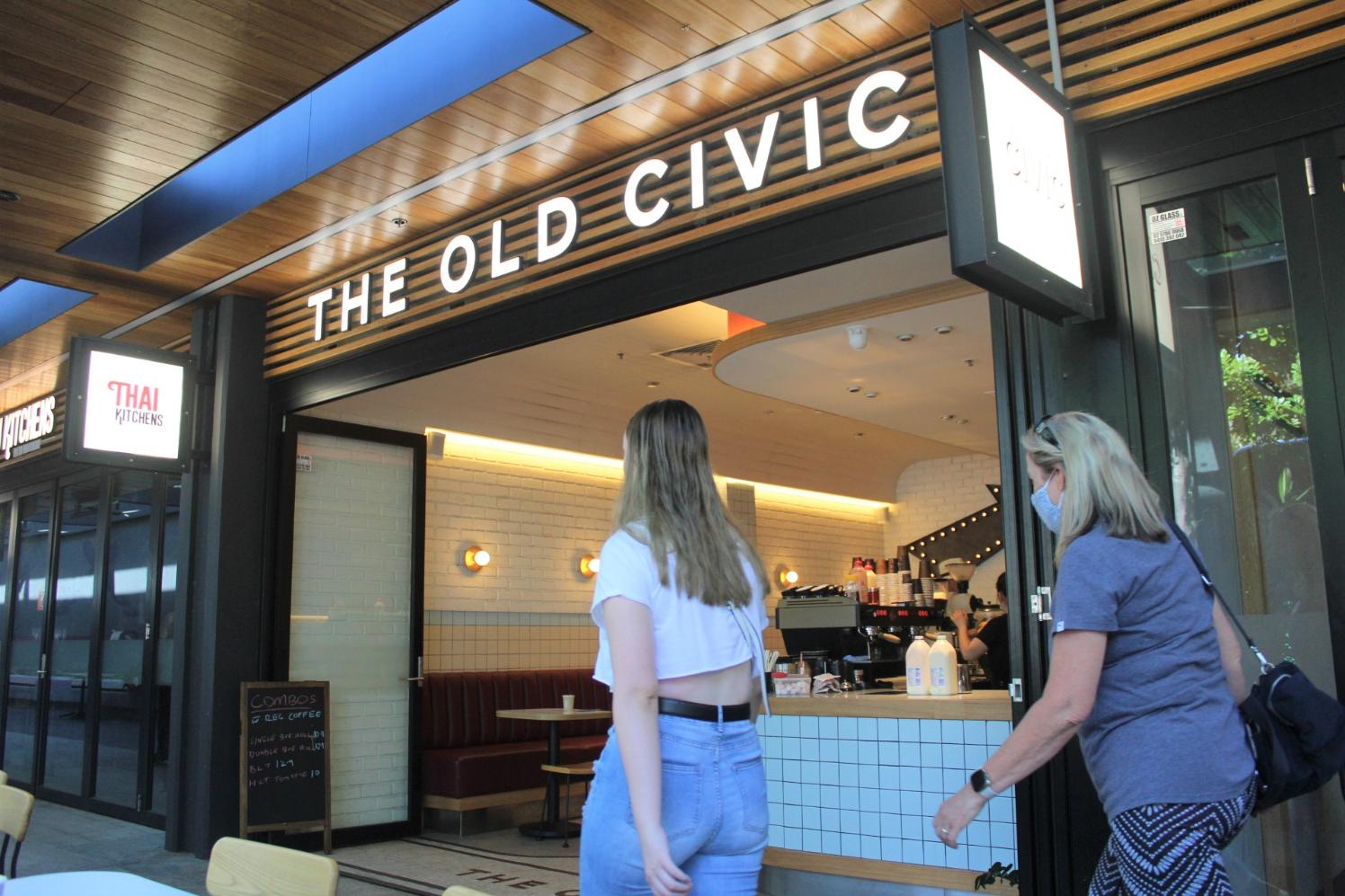 The Old Civic Café and Diner
10 Park Street, Mona Vale
Open Monday to Friday: 6:30am to 4pm
Saturday: 7:00am to 3:30pm
Sunday: 7:00 am to 3:00pm
Website: theoldcivic.business.site/#summary
Order online: theoldcivicmonavale.yqme.com.au/Menu
The Old Civic Café and Diner in Mona Vale is the second edition of a Civic Café and Diner in our area with the original in the Forestway Shopping Centre at Frenchs Forest taking out a 2021 business award for 'outstanding café'.
The Old Civic at 10 Park Street Mona Vale opened in October 2021 along the refurbished stretch of shops outside the Pittwater Plaza, opening the streetscape to a row of business and eateries in an airy light filled space where music and food can come together during Mona Vale events like the market days or annual Autumn Festival.
For those who have been to New York and ordered a burger medium, rare or well done, smothered in 'jack' cheese, or for those who like a touch of piquancy in their food, this eatery, serving American & Tex-Mex Diner style food is for you. The dishes are generous portions of fresh local ingredients celebrating local classics as well as selections from the best of Americana.
As we were having a late breakfast we chose simply, ordering the Smoked Bacon & Egg Roll with a request to add in some 'jack cheese'. This was a double egg, double bacon with chipotle barbecue sauce edition of this classic served on a warm and toasted ciabatta roll. We ordered a side of Hash Browns, but couldn't finish the lot.
The coffees to go with were outstanding too - no scorched taste from a machine not cleaned and when you order your latte strong' that's how it comes. Bliss!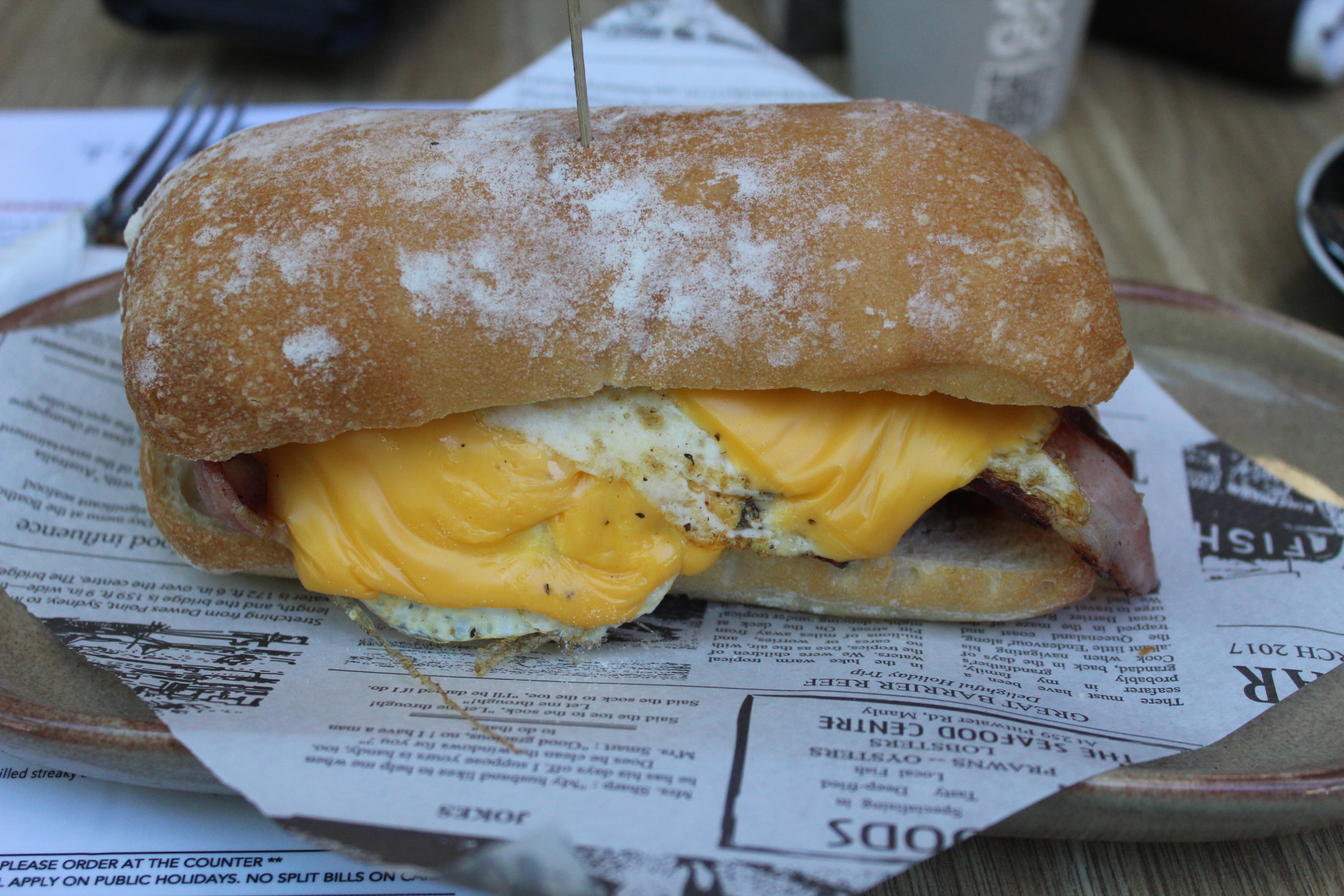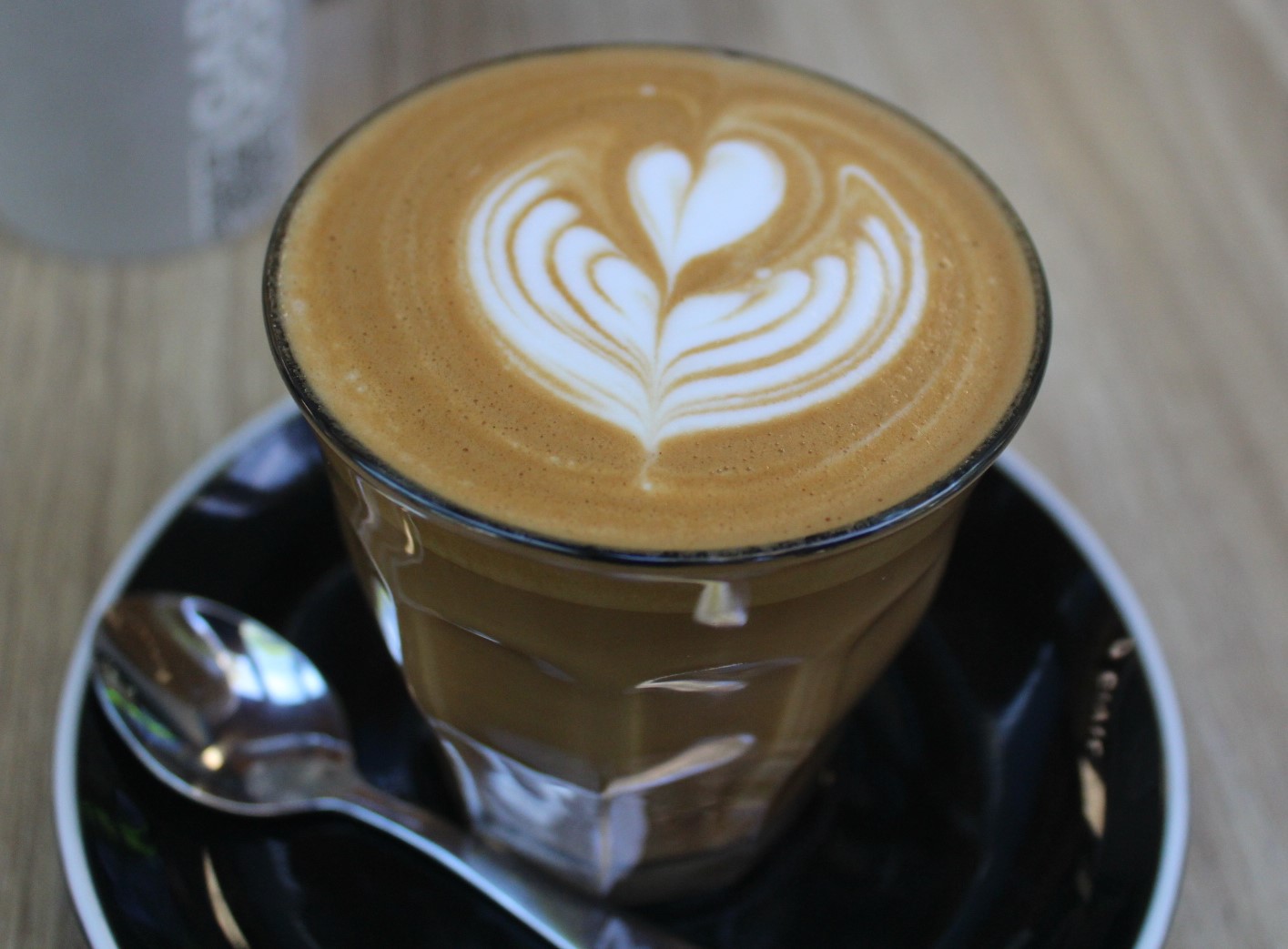 There are a range of other Americana classics, a Brekky Burger; fired egg, grilled chorizo, jack cheese, smashed avocado, tomato, aioli, and tomato relish, Chilli Egg Tacos; scrambled eggs, chorizo, guacamole, sriracha hot sauce, chilli aioli, corn salsa, Mexican cheese and pickled jalapenos, The New York Bagel; smoked salmon, whipped cream cheese, baby spinach, red onion, capers, dill on a seeded bagel, as well as American pancakes for those who remember those when served in Newport - Triple Berry Pancakes; double stack buttermilk pancakes, triple berry compote, vanilla ice cream, maple syrup, seasonal berries, peanut cookie crumb, or the Lumberjack Stack; double stack buttermilk pancakes, fried eggs, grilled streaky bacon, hash brown and maple syrup.
For those who like their grains and fruits the Acai Bowl; acai and banana blend, honey spiced muesli, banana, seasonal berries, kiwi, peanut cookie crumb with chia seed, may suit.
There's also a substantial range of vegetarian offerings as well, the Vege Delight combines a stack of wilted spinach with avocado, oven roast tomato, field mushrooms and poached eggs on Turkish bread.
The Lunch Menu commences at 11:30 and the burgers on this are already legendary among locals. The 'Wiseguy' Double Cheeseburger combines double beef patties, double jack cheese, grilled streaky bacon, American mustard, ketchup, grilled onion, tomato, pickle, garlic aioli, and is served with fries - hot fires for those of us who prefer our chips done as they should be.
Had an argument with a chap in New York about this, he insisted I couldn't have them until I called them 'Fries' - 'but they are chips, you do realise this?' - No; they were 'fries'.
You can also have the 'Dirty South' Fried Chicken Burger; hot 'n' spicy fried chicken schnitty, coleslaw, American jack cheese, pickle, chili aioli, smokey bbq sauce, with 'fries' - more bliss. Or the BBQ Pork Po Boy; BBQ pork belly, chimichurri, Cajun coleslaw, pickled jalapeño, mayo on a ciabatta roll.

The Baja Fish Tacos combine beer battered flathead, coleslaw, avocado, Mexican cheese, chili aioli, pico de gallo, and sriracha or The Old Civic Burrito Bowl; lettuce, corn salsa, rice, black beans, Mexican cheese, smashed avocado, sour cream, honey chipotle vinaigrette in a tortilla bowl.

There's also a children's menu for both Breakfast and Lunch and real milkshakes - try the salted Caramel version - and youngsters sizes in those too.
With great service, fresh generous sized meals and that taste of the best of Americana made available locally, The Old Civic Café and Diner comes highly recommended. Ditch the diet for a day and treat yourself.