January 15 - 21 2023: Issue 567

Summer Stone Fruit: The Peaches, Apricots, Nectarines, Plums + How To Make The Perfect Pavlova According To Chemistry Experts: The Ultimate Summertime Desert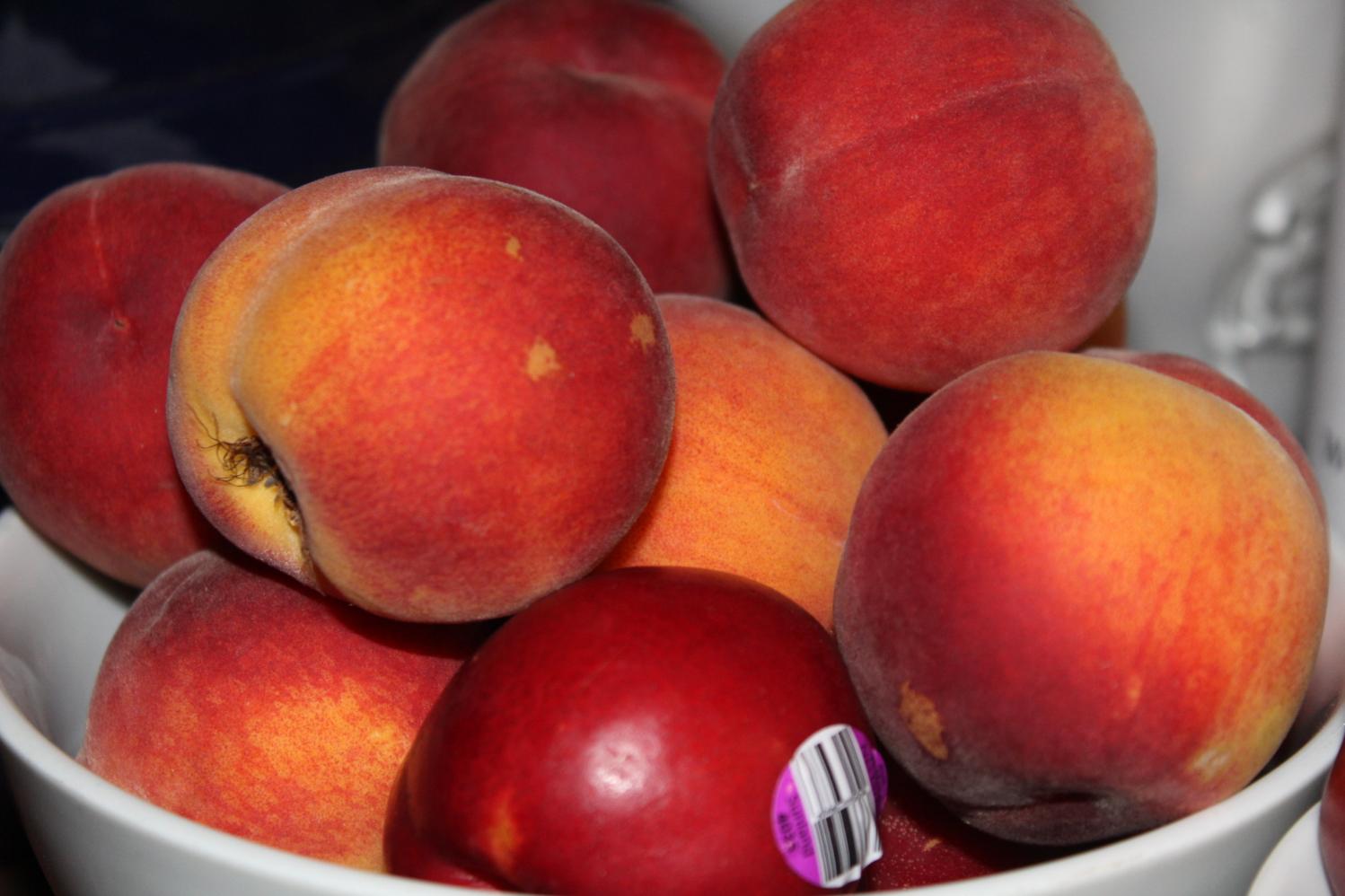 Australian stone fruits are some of the sweetest and juiciest worldwide and are currently in season. January brings the peach, plum, nectarine apricot crops to grocers with an abundance of lovely sweet fruit this Summer. High in Vitamins A and C content, important for growth and development, and for the maintenance of the immune system and good vision in the case of Vitamin A, as well as Niacin which supports the energy required by the brain and digestive system, contributes to DNA repair and even is said to decrease the risk of cardiovascular disease in those already on a statin, these fruits are for Summer and all that comes with it.
Being in season, and cheap, if a case or two can be bought, it may be worthwhile making the chutney recipe available here to add special touches to a few Summer dishes or to store them away for Winter when you want that taste of Summer without having to fly to the northern Hemisphere by simply stewing and freezing. When stewing your fruit we find its best to stew them whole and then cut when using them. Don't add too much sugar when stewing them, you want to enhance, not overpower the fruit taste. Cook the whole fruit until soft but still whole and slightly firm, around 10 minutes depending on the size. If you want something fresh for right now, cutting up and tossing a few of these into your salad mix with some goats cheese and prosciutto makes the mundane magnificent. A few ideas for those who find they have an abundance of these fruits:

Apricot chutney
Ingredients
750g fresh apricots, stones removed and roughly chopped
2 large onions, chopped
3 cloves garlic, crushed
250g raisins
1 tablespoon salt
2 cups brown sugar
2 tablespoons fresh ginger, chopped
1 cinnamon stick
2 chillies, seeded and finely chopped
2 tablespoons tomato puree
500ml brown vinegar
Place all ingredients in a large saucepan and gently heat until sugar dissolves. Simmer gently for about 1 hour until mixture is thick. Stir occasionally to prevent sticking. Pour chutney into sterilised jars (heat these in the oven – and keep lids to seal with once mixture cools). Store in fridge after opening.

Toasted Chickpea and Apricot Salad
Courtesy Mark Bittman
3 cups cooked or canned chickpeas, rinsed, drained, and patted dry
2 teaspoons ground cumin
1 teaspoon ground coriander
1/4 cup olive oil, divided
1 teaspoon grated orange rind
1 1/2 tablespoons white wine vinegar
1 1/2 tablespoons fresh orange juice
1/4 teaspoon kosher salt
1/4 teaspoon freshly ground black pepper
1/2 cup thinly vertically sliced red onion
4 large apricots, pitted and sliced
4 cups baby arugula leaves
1/2 cup (2 ounces) crumbled feta cheese

Preheat oven to 180°. Combine first 3 ingredients in a roasting pan, and drizzle with 2 tablespoons oil, shaking pan to coat beans. Roast at 1800° for 20 minutes, stirring once. Combine remaining 2 tablespoons oil, rind, vinegar, juice, salt, and pepper in a large bowl, stirring with a whisk. Stir in onion and apricots, tossing gently to coat. Add warm beans and arugula, tossing to combine. Sprinkle with cheese.

Summer Nectarines are currently cheap, abundant and very sweet. Rich in vitamins A, C and E they are a great source of dietary fibre and potassium and worth stewing and freezing if you can buy boxes cheap to use through the coming colder months. This week we share a special recipe for special occasions.
Nectarine Frangipane Tart
Ingredients
1 cup (150g) plain flour
1/2 cup (55g) almond meal
1/3 cup (50g) icing sugar mixture
125g chilled butter
1 egg yolk
4 just-ripe nectarines, quartered, stoned, cut into wedges
Caster sugar, to sprinkle
Frangipane
100g butter, softened
1/2 cup (100g) caster sugar
1 egg
1 egg yolk
1 cup (100g) almond meal
1/4 cup (40g) plain flour
To make the pastry, place the flour, almond meal, icing sugar and butter in the bowl of a food processor and process until mixture resembles fine breadcrumbs. Add the egg yolk and process until dough just comes together. Shape into a disc and cover with plastic wrap. Place in the fridge for 30 minutes to rest. Use a rolling pin to roll out the dough on a lightly floured surface to a 3mm-thick disc. Line the base and side of a 22cm-round fluted tart pan with removable base with the pastry and trim the edges. Place in the fridge for 30 minutes to rest.
Preheat oven to 200°C. Line the pastry with baking paper and pastry weights. Bake in oven for 10 minutes. Remove the paper and weights and bake for a further 10 minutes or until golden. Remove from oven and set aside to cool slightly. Reduce oven temperature to 180°C.
To make the frangipane, use an electric mixer to beat the butter and caster sugar until pale and creamy. Add the egg and egg yolk and beat until just combined. Add the almond meal and flour and stir with a wooden spoon to combine. Spoon mixture into the prepared pastry case and use the back of a spoon to smooth the surface. Arrange the nectarines over the frangipane. Sprinkle with caster sugar.
Bake in oven for 30 minutes or until frangipane is set. Remove from oven and set aside in pan to cool completely.
nectarine, (Prunus persica variety nectarina), smooth-skinned peach of the family Rosaceae, known for more than 2,000 years and grown throughout the warmer temperate regions of both the Northern and Southern hemispheres. In tree shape and leaf characteristics the peach and nectarine are indistinguishable, but nectarine fruits look more like plums than peaches because of the smooth skin. The stones and kernels of the two fruits are alike in appearance. Nectarines have red, yellow, or white flesh.
Vitamins: Amounts Per Selected Serving: Vitamin A, 9%; Vitamin C 7.7mg 13%; Vitamin E (Alpha Tocopherol) 1.1mg; 6%; Vitamin K 3.1 mcg 4%; Thiamin 0.0mg 3%; Riboflavin 0.0 mg 2%; Niacin
1.6 mg 8%; Vitamin B6 0.0mg 2%; Folate 7.2mcg 2%; Pantothenic Acid 0.3 mg 3%; Choline 8.9mg; Betaine 0.3mg
Minerals: Calcium 8.6mg1%; Iron 0.4mg 2%; Magnesium 12.9mg 3%; Phosphorus 37.2mg 4%; Potassium 287mg 8%; Zinc 0.2mg 2%; Copper 0.1mg 6%; Manganese 0.1mg 4%
Peach clafoutis
Prepare your fruit by washing and cutting into halves or quarters. Bear in mind you can use any in season stone fruit, nectarines, plums or peaches.
Ingredients
Serves 6
115g (3/4 cup) plain flour, sifted
Pinch of salt
155g (3/4 cup) caster sugar
6 eggs, lightly whisked
3 cups pouring cream - we used 'light' cream as we're already rotund
2 teaspoons vanilla essence
Melted butter, to grease
6 peaches, halved, stone removed, cut into wedges
40g unsalted butter, melted
200ml pouring cream, extra
Icing sugar, to dust
Preheat oven to 180°C. Brush six 375ml (1 1/2-cup) capacity shallow ovenproof dishes or two larger flat dishes with melted butter to lightly grease. Divide the peach among the prepared dishes.
Combine the flour, salt and sugar in a bowl. Whisk together the egg, milk, cream and vanilla in a large jug. Make a well in the centre of the flour mixture. Gradually add the egg mixture, whisking until a smooth batter forms. Cover with plastic wrap and set aside for 30 minutes to rest.
Add the melted butter to the flour mixture. Stir until well combined. Pour over the peach. Bake for 20-25 minutes or until just set. If using larger dishes as we did it will take around 25-30 minutes until they are golden brown and still a bit wobbly in the centre.
Whip the extra cream until soft peaks form. Dust each clafoutis with icing sugar and top with a dollop of the cream to serve.
3-4 peaches
Baby Spinach (Rocket leaves can be used as an alternative)
3 heirloom tomatoes
1 small red onion, cut in thin half moons
Fresh ricotta cheese
Salad Dressing
2 Tbsp quality balsamic vinegar
2 tbsp quality olive oil
1 tbsp dijon mustard
1 tbsp honey
Salt and pepper
Wash all your salad ingredients.
Slice the peaches in half or quarters and remove the pit.
Arrange the spinach, tomatoes, onions on a platter.
Whisk dressing ingredients together.
Place the peaches on top on the salad ingredients. You can also cut the peaches into smaller wedges beforehand if you wish.
Garnish with ricotta and drizzle salad dressing on top and serve immediately.
You can add avocado or prosciutto to this recipe as well - these flavours work well together. Fetta cheese will work as an alternative to ricotta if you like a stronger cheese.
For accompanying grilled fish, chicken, fish tacos or pork chops
2 cups diced peeled peaches
1 cup diced tomato
1/2 cup thinly sliced green onion
1/4 cup diced red bell pepper
2 tablespoons lime juice, about 1 medium lime
1 to 2 teaspoons finely minced hot or mild chile pepper, or to taste
1 tablespoon chopped fresh cilantro, or to taste
1/4 teaspoon fresh ginger, minced
1 Garlic clove, crushed
1 tablespoon orange or pineapple juice (optional)
Freshly ground black pepper
Sugar or honey, if desired, to taste - you probably won't need this with the sweet peaches currently available.
Combine all ingredients and gently toss. Allow to stand for 45 minutes to develop flavours prior to use.
2-3 just-ripe peaches, de-stone and thinly sliced
1 tablespoon caster sugar
1 1/4 cups (185g) self-raising flour
1/2 cup (60g) almond meal
3/4 cup (165g) caster sugar, extra
150g butter, melted
1/2 cup (125ml) honey
3 Coles Australian Free Range Eggs
1/2 cup (120g) sour cream
Preheat oven to 180C. Grease and line the base and side of a 20cm round cake pan with baking paper.
Arrange the fruit, slightly overlapping, over the base of the cake pan. Sprinkle with sugar.
Combine flour, almond meal and extra sugar in a large bowl. Whisk the butter, honey, eggs and sour cream in a medium bowl. Pour into the flour mixture and stir to combine. Pour over the nectarine or plum and smooth the surface.
Bake for 1 hour or until a skewer inserted in the centre comes out clean. Set aside for 10 mins to cool slightly before turning onto a serving plate. Cut into wedges and serve warm or at room temperature.