June 7 - 13, 2020: Issue 453

Oceana Traders - Seafood Merchants: For Fish And Chips Excellence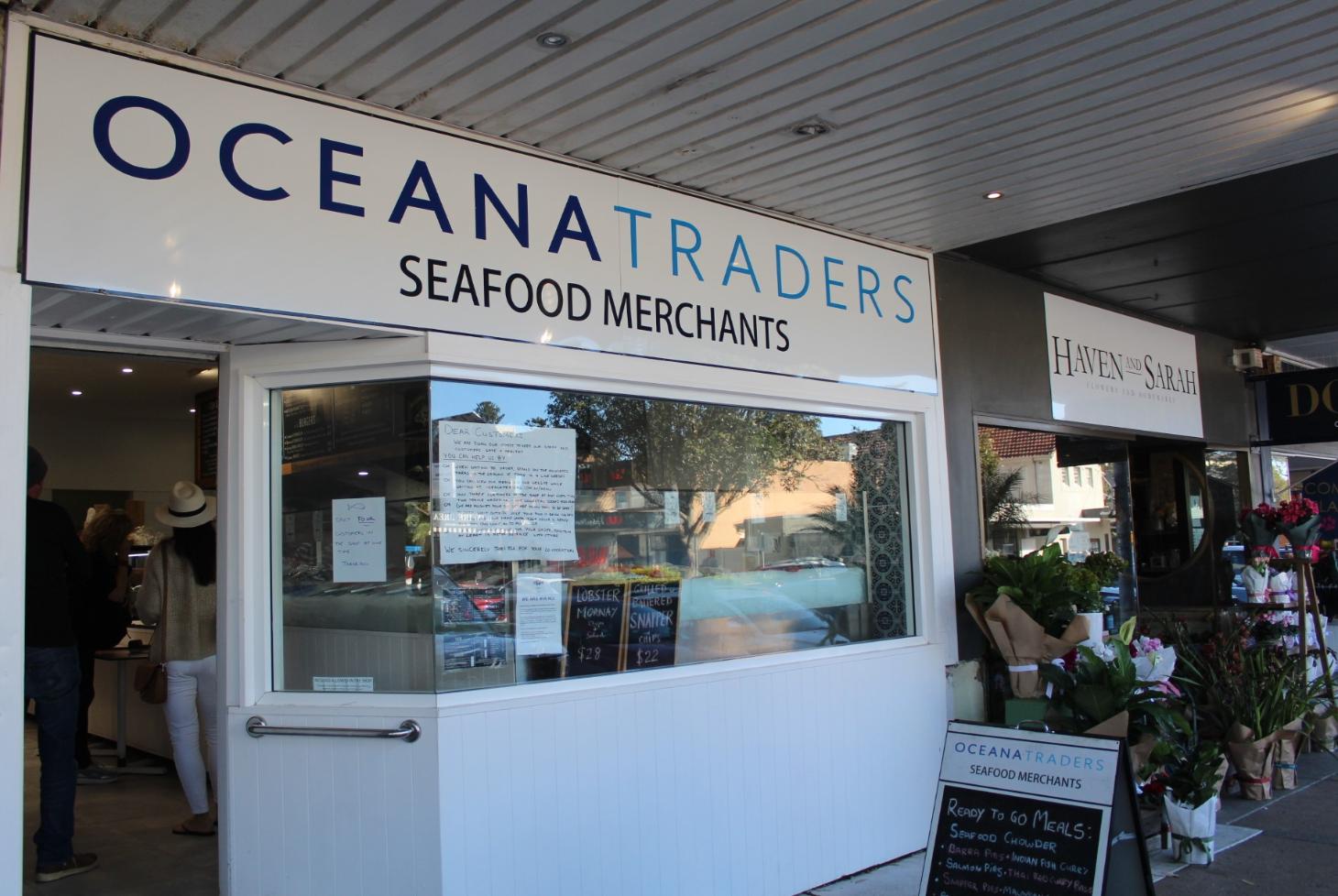 31 Old Barrenjoey Rd, Avalon Beach
Open
Sunday to Thursday 11am – 7pm
Friday and Saturday 11am – 7.30pm
Fresh, sustainable, ethical
Website: www.oceanatraders.com.au
Bright blue crisp Winter days in the salt air sharpen the appetite for fresh fish and chips. The best ever fish and chips are available in Old Barrenjoey Road at Oceana Traders. This food is so good you will revisit again and again.
Oceana Traders was established by locals, the Frazer family in 2015. They first began at farmers markets in our area specialising in fresh Australian sustainable seafood. Their store in Avalon Beach provides fresh seafood, delicious cooked seafood and a range of chef prepared meals.
This is not your average fish & chip shop. The queues out the door and down the street are testament to just how good what's available is.
Stemming from an appreciation of the quality ocean life of our Aussie waters, they wanted to create much more than the ordinary fish and chip shop. By employing full time chefs, importing a potato chip skinning and cutting machine from England and making every product in the shop from scratch, the shop allows them to showcase beautiful Australian seafood at its very best.
The reaction and patronage of the shop has been overwhelmingly positive and Oceana Traders enjoys being an essential element of our local community.
What we had, and have to have at least once a fortnight, when not alternating with those amazing fish tacos or burgers, -;
Sydney rock oysters, a dozen – fresh, plump and scrumptious.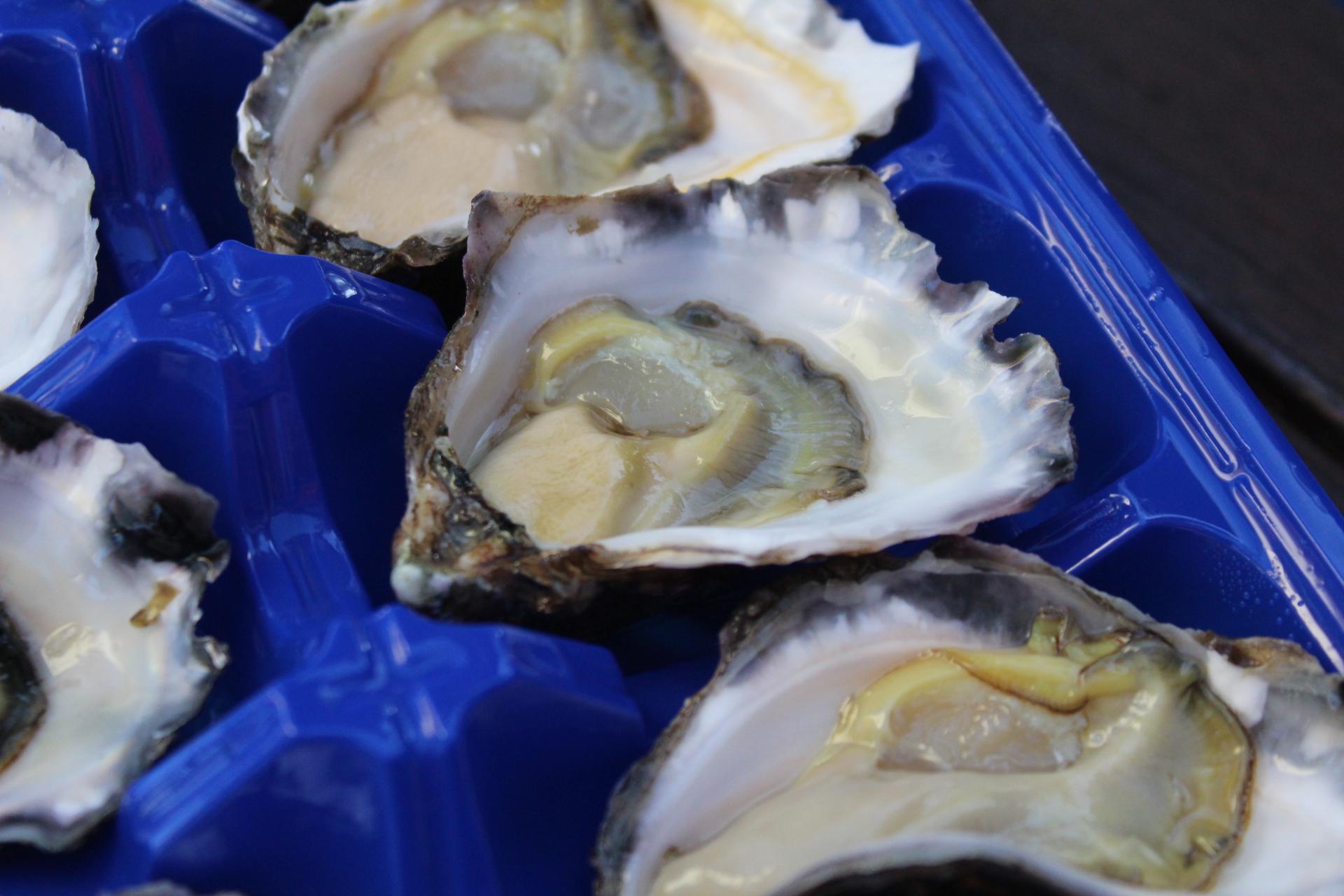 Fish and chips – we chose the Barramundi and those chips like dad used to make – healthy thick chunks of spud with fish so fresh it must have been flown in.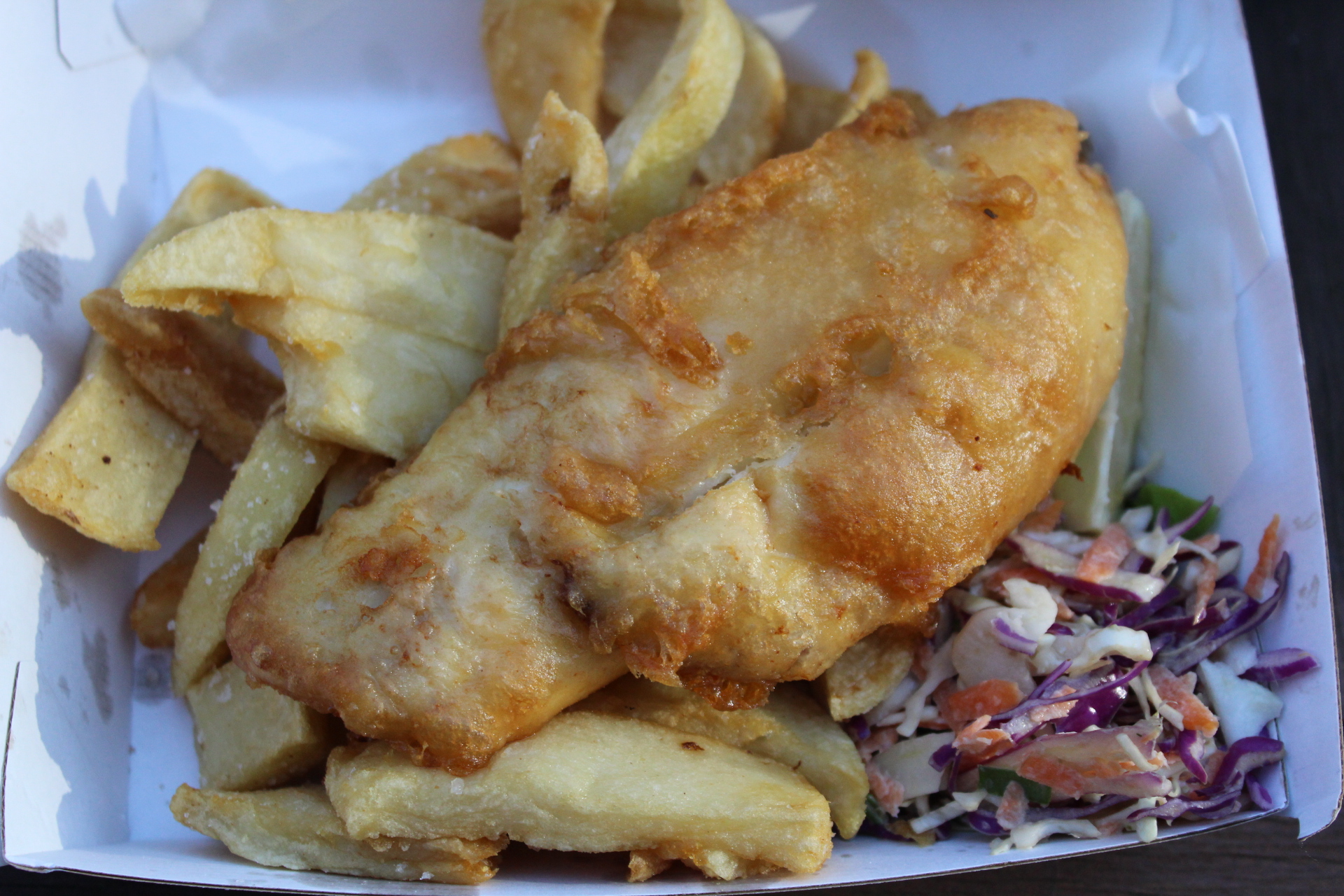 Salt & Pepper Squid- Gluten free friendly and bursting with flavour, the Australian squid is tossed in a rice flour, fried, and coated in a delicious salt and pepper mix. Served with house made tartare sauce and fresh lemon.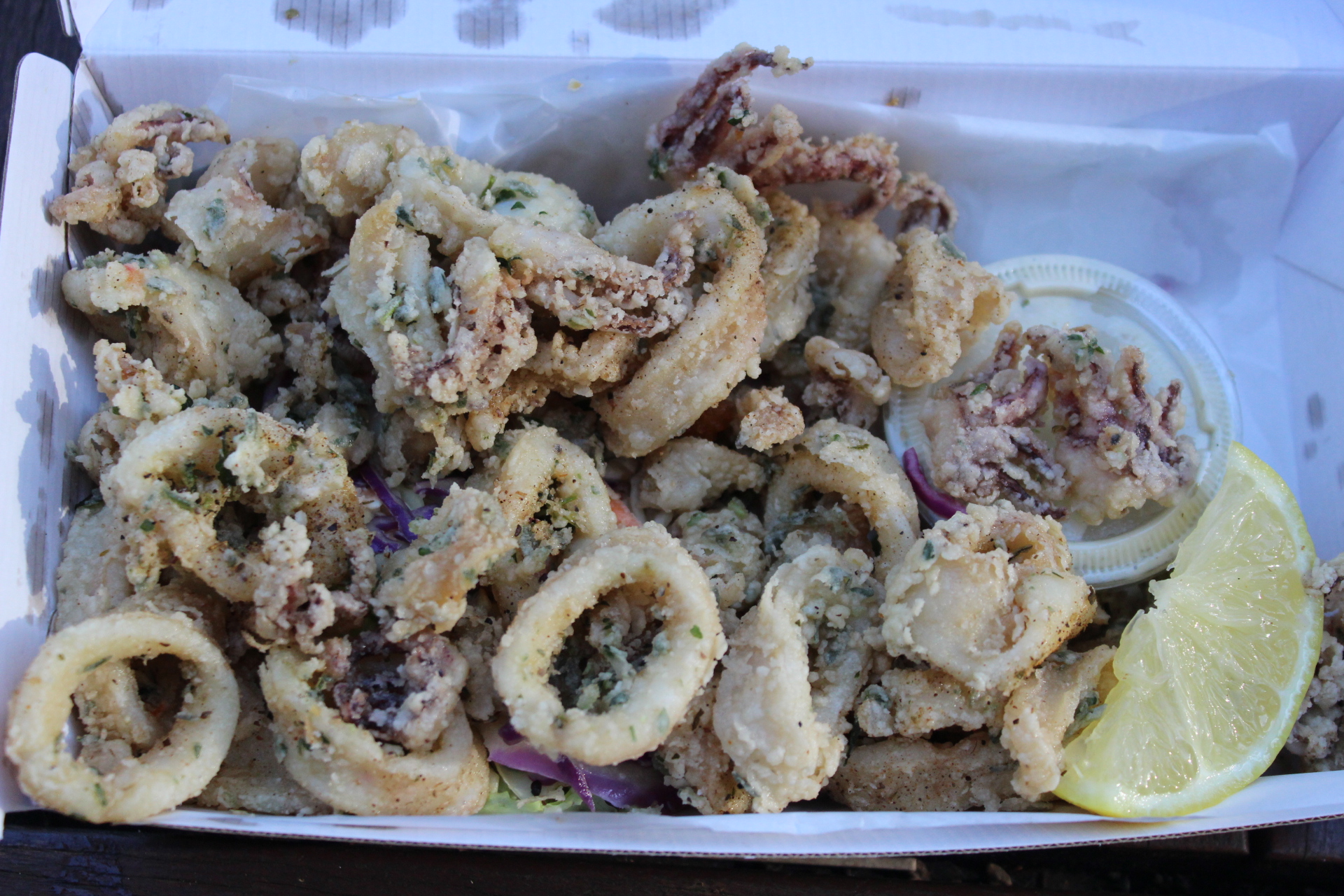 As it's World Oceans Day 2020, a little about what is behind Oceana Traders sustainable seafood ethos:
We have a responsibility, to ocean creatures and to our customers, to source products that are sustainable and that will be around for our future generations to enjoy. All of our seafood, whether we are selling fresh, cooked or frozen is selected for their quality and for their continuous future in our oceans.

Put simply, 'sustainable seafood' is fish or shellfish that reaches our plates with minimal impact upon fish populations or the wider marine environment. It's not just the numbers of fish left in the ocean that matters, it's the way in which the fish are caught, the impact on the seafloor, other marine wildlife and how fishing affects the healthy and natural functioning of marine ecosystems.

Fortunately, there is now growing demand for sustainable seafood - seafood caught or farmed responsibly, at fishing levels that allow fish stocks to maintain their populations and without jeopardising the ecosystem in which they live.

Sustainable seafood can be wild caught or farmed in aquaculture. For wild caught fish, sustainable seafood is generally sourced from fast growing, highly productive species that are caught by methods which don't damage ocean habitats or catch large volumes of non-target species. Sustainably farmed seafood is usually grown in small, closed aquaculture systems that neither destroy coastal habitats, or depend on wild caught fisheries for feed.

Thankfully, consumer demand for sustainable, environmentally friendly fish products is beginning to create momentum for a change in the way our fisheries and managed and caught.

If you love your seafood, but you also love our oceans and marine wildlife, you can tread gently on our seas by choosing sustainable seafood.
The above information is sourced from the Australian Marine Conservation Society. Click here to learn more.
The name 'Oceana' means 'Ocean' and 'From The Sea' - it is of Greek origin.