October 24 - 30, 2021: Issue 515

Plastic Packaging Problem From Just One Meal + Council Looks Into Coffee Cup Reboot Of 'Swap This For That'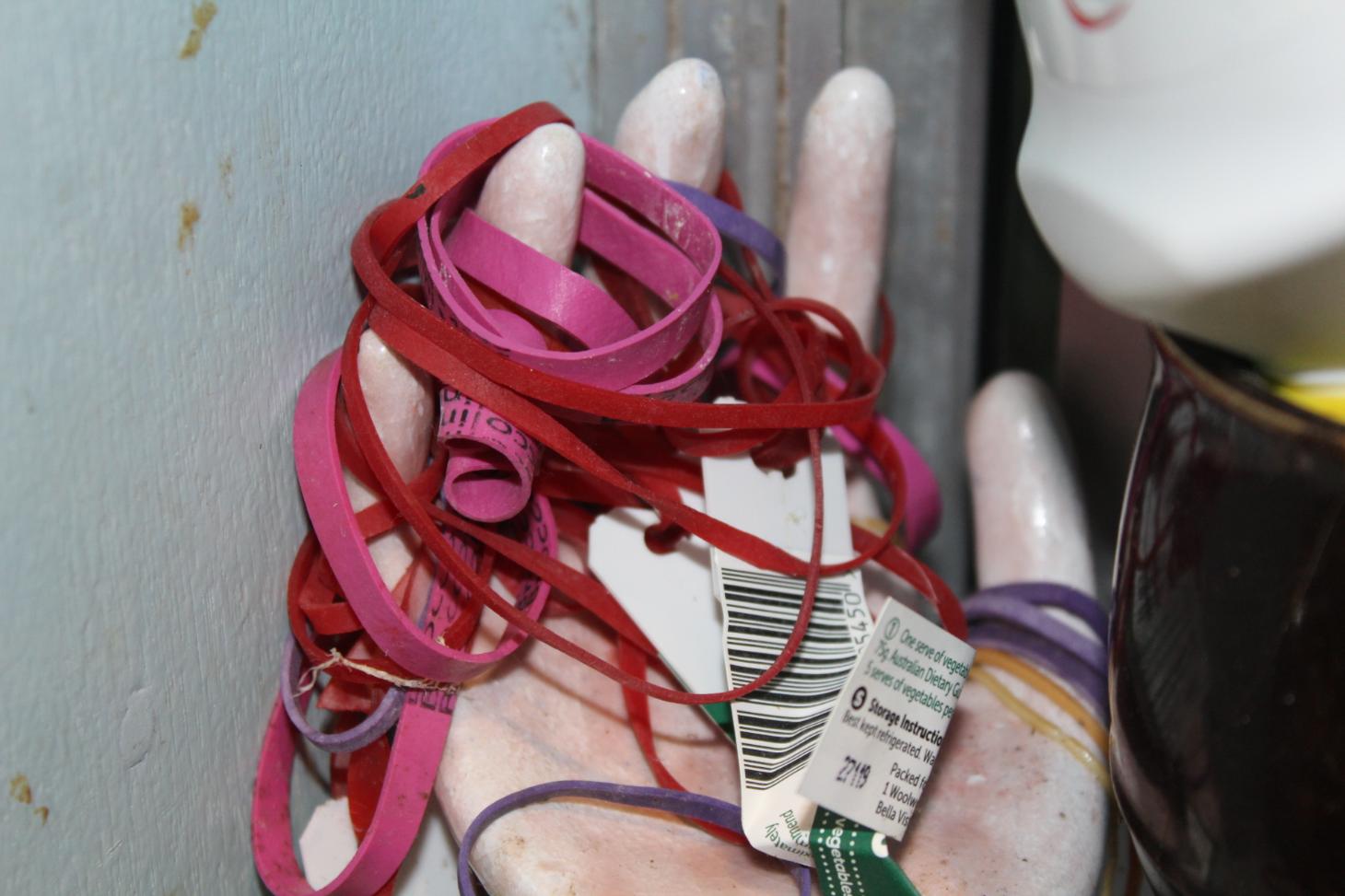 At the September 2021 Council Meeting. Cr. Candy Bingham, backed up by Mayor Michael Regan, introduced a Motion that Council:
Investigate the possibility of introducing a system for the recycling of takeaway coffee cups

and lids.

Consider a trial of the collection of these items at a number of relevant locations on the

Northern Beaches as soon as practicable.

Consider further promotion of the "Swap and Go" coffee cup systems to cafes and coffee

drinkers.

Include further promotion of Council's "Swap This for That" campaign in relation to takeaway

coffee cups.

Bring back a report to Council at the October 2021 meeting.
Council staff have compiled this report as asked, the crux of which is that it will be great to reactivate the 'Swap This for That' and get everybody off those darn takeaway cups but that the plastic lids are not recyclable as is.
Council staff's report notes:
There may be a reputational risk with the 'recycling' options as there are currently limited recycling options for the lids and plastic liners. The collection system may give the impression that the whole cup and lid is collected for recycling. Any recycling option should have clear communication about the program, also complement the Swap for Good program, and be consistent with Council's policies.
The initiative needs to be expanded by residents themselves to include letting those who use these takeaway single use coffee cups of alternatives as well. Encouraging the use of 100% compostable cups with a PLA (bioplastic) lining and choosing brands whose cups are certified to the Australian Commercial Composting Standard (like BioPak or Greenmark) offers better ways. PLA is plant derived and compostable, so it is a better alternative to plastic.
If you are a business using BioPak packaging, Compost Connect allows you to divert all of your food and BioPak packaging waste from landfill. Backed by the government and building on the BioPak Compost Service, this non-profit initiative is independent and brand-agnostic with the vision to extend composting to all of Australia and New Zealand.
You can find out more here about Compost Connect and how to sign up your suburb or businesses: www.compostconnect.org/compost-service
There are also some great local Community Gardens or even just local home gardeners that would welcome some good food scraps or coffee grounds for their compost heaps, especially at this time of the year.
For Lids a home compostable bagasse (sugarcane pulp) lid is the best alternative, or a commercially compostable PLA lid. Café, restaurant and coffee trucks can look for products certified to the Australian Composting Standards where possible. And follow the above.
Of course, Council's reboot of the getting coffee addicts to bring their own coffee cup back to their local is the best alternative. That, and sitting down at the venue and enjoying that coffee from that venues own cup is a welcome return to less plastic in our local environment.
It brings home the problems Sarah Tait (Wander Lightly) has been tackling for years and underlines why community workshops on how to make your own reusable beeswax wrap as an alternative to plastic wrap always fill every available place within days of being announced.
The same happens at home too. One of us is a vegetarian; so not too much packaging there; the banana skin can go into the compost bin, the potato peelings too. However, for some reason, the lettuce has to turn up wrapped in a plastic bag, the bunch of asparagus has to have rubber bands at tail and head, and even a net of avocadoes or lemons is plastic - the net that is.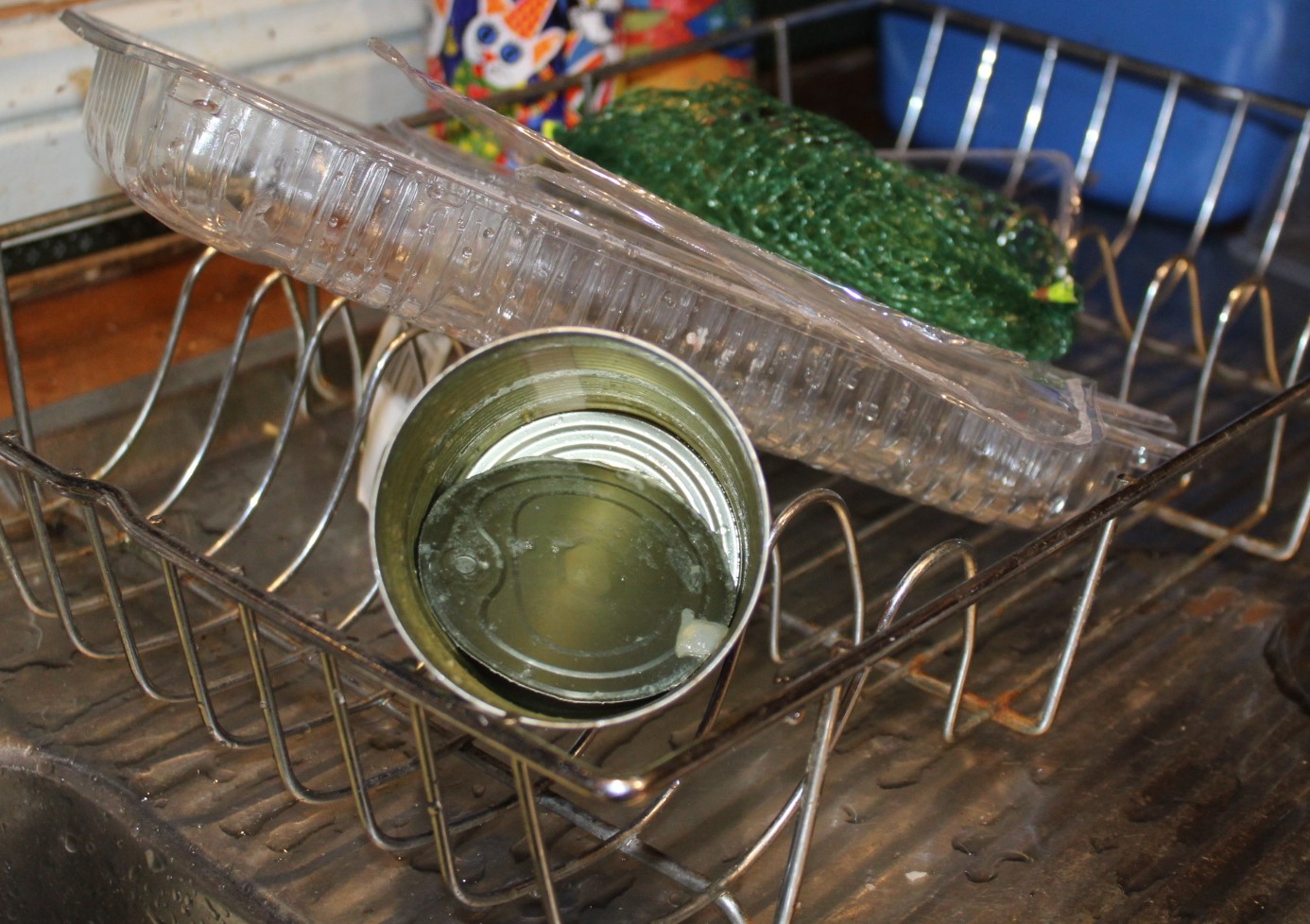 But for the meat eaters - the slab of poor dead something comes on a plastic tray, seal wrapped with more plastic, and with a plastic wrapper announcing what it is all around that as well - so 3 x the plastic. Even the salami is triple wrapped in plastic when we used to just buy the whole hanging up in the local deli by some string.
For all of us who grew up with butchers' paper wrapped around the cheese or sausages, and getting to doodle on that afterwards, or slipping those sweet oranges into mum's straw basket, the amount of packaging created by just one meal is distressing.
This is a clear case of what worked in the 'olden days' was much much better and we need to revert to that, ASAP.
For months we've been following the news out of Woollies on their own shift to heading back to butchers' paper, and their offer to drop all your plastic packaging from products bought from them back to their stores and they will get it recycled. Woollies great announcements about using cardboard punnets for the pears after massive complaints about too much packaging around fresh food was great - but these same cardboard punnets still have a plastic wrap over the top - the bin still fills up with this packaging, even if the cardboard can go into either the recycling bin or the compost heap.
However - they're still going - not done yet.
On September 21st 20921 Woollies announced the Woolworths Group is backing a new Australian plastic recycling start-up using cutting-edge science to reduce the need for new plastic to be produced.
Created in partnership with researchers at Australian National University (ANU) and CSIRO-founded Main Sequence, Samsara aims to revolutionise how packaging on everyday groceries is made and recycled to deliver big benefits for the environment.
Samsara's enzyme technology has been developed by ANU scientists to break down used plastic into its basic building blocks, so it can be recycled time and time again. The ambition is to replace the need for new plastic with an infinite recycling loop.
Unlike traditional recycling, which generally uses physical methods to shred and melt plastics together for reuse, Samsara's enzymes chemically break down plastic and can return coloured plastic to clear so it can be used in any product.
Woolworths Group is helping Samsara bring the potential of infinite recycling to life - and to its supermarkets - working together to trial the new technology in its own packaging.
''Woolworths Group has committed to turn the first 5,000 tonnes of recycled Samsara plastic into packaging for its own brand products - avoiding new plastic being made and recycling plastic equivalent to the weight of almost nine A380 aircraft.'' the statement says
Starting with packaging like the containers used for its own brand mini tomatoes, Woolworths Group will work with Samsara to take its technology from the lab to its supermarkets, with the first Samsara packaging expected to hit Woolworths shelves in the next two years.
Woolworths Group CEO, Brad Banducci said: "We know plastics and recycling are some of our customers' top environmental concerns. We want to help build a future where the plastic they put in their shopping basket is treated like a resource, which can be used over and over again.
"That's why we're partnering with leading Australian scientists to create a better tomorrow by co-founding Samsara and turning used plastic into new again, so there's no need to make more.
"We want to be part of the solution and to use Australian innovation to make our products better for the planet. We'll also be helping other retailers and our supplier brands to do the same.
"We'll continue to work hard to reduce plastic packaging, but where we can't cut it out altogether, we can use Samsara to make products plastic neutral - 100 per cent recycled, and 100 per cent recyclable."
Samsara CEO Paul Riley said: "Samsara is a major breakthrough because we're able to make plastic infinitely recyclable.
"This means we will never have to create new plastic from scratch using fossil fuels again, and we can save plastic from our oceans and landfill to give it a new life in new products.
"We're excited to bring together Australian science and Australia's largest retailer Woolworths to create greener packaging in supermarkets across the country and create a closed loop for plastic."
Assistant Minister for Waste Reduction, Trevor Evans said: "This exciting initiative will help Australia on its path to becoming a truly circular economy where products and packaging that are no longer useful or required for their original purpose, are either reused, remanufactured or recycled for use in another product or process.
"Innovation like this can play an important role in assisting Australian industry to meet the industry-led National Packaging Target of having 50 per cent average recycled content in our packaging by 2025.
"I hope that Samsara will drive increased demand and end-markets for the recyclable materials collected in Australia as we move to treating our waste as a resource. I congratulate Woolworths on helping bring this sustainable enterprise to the Australian market."
Samsara's enzymes are currently being used on the small scale at ANU's lab, with plans to establish the first commercial recycling plant in the next two years. The plant is expected to employ around 50 people and deliver the first 5,000 tonnes of recycled material for Woolworths packaging.
''The Woolworths Group is continuing to reduce plastic, removing 2,500 tonnes of plastic packaging from circulation over 12 months, in addition to the thousands of tonnes removed from its own brand packaging in recent years'', the statements says.
However, their customers will still want to see a 100% shift back to the butchers paper the kids can create art on afterwards and the recycled cardboard punnets that we can then re-use for seedlings. That's why we love going to our little local butchers and farmers' markets, it's a 2 for 1 bonus.
It's time for everything old to be new again.
There's also been another positive signal coming out of Canberra this week, which will please Sarah Morris: Acts Of Kindness Community Outreach – AOK and her own initiative to stop food waste. That statement runs below.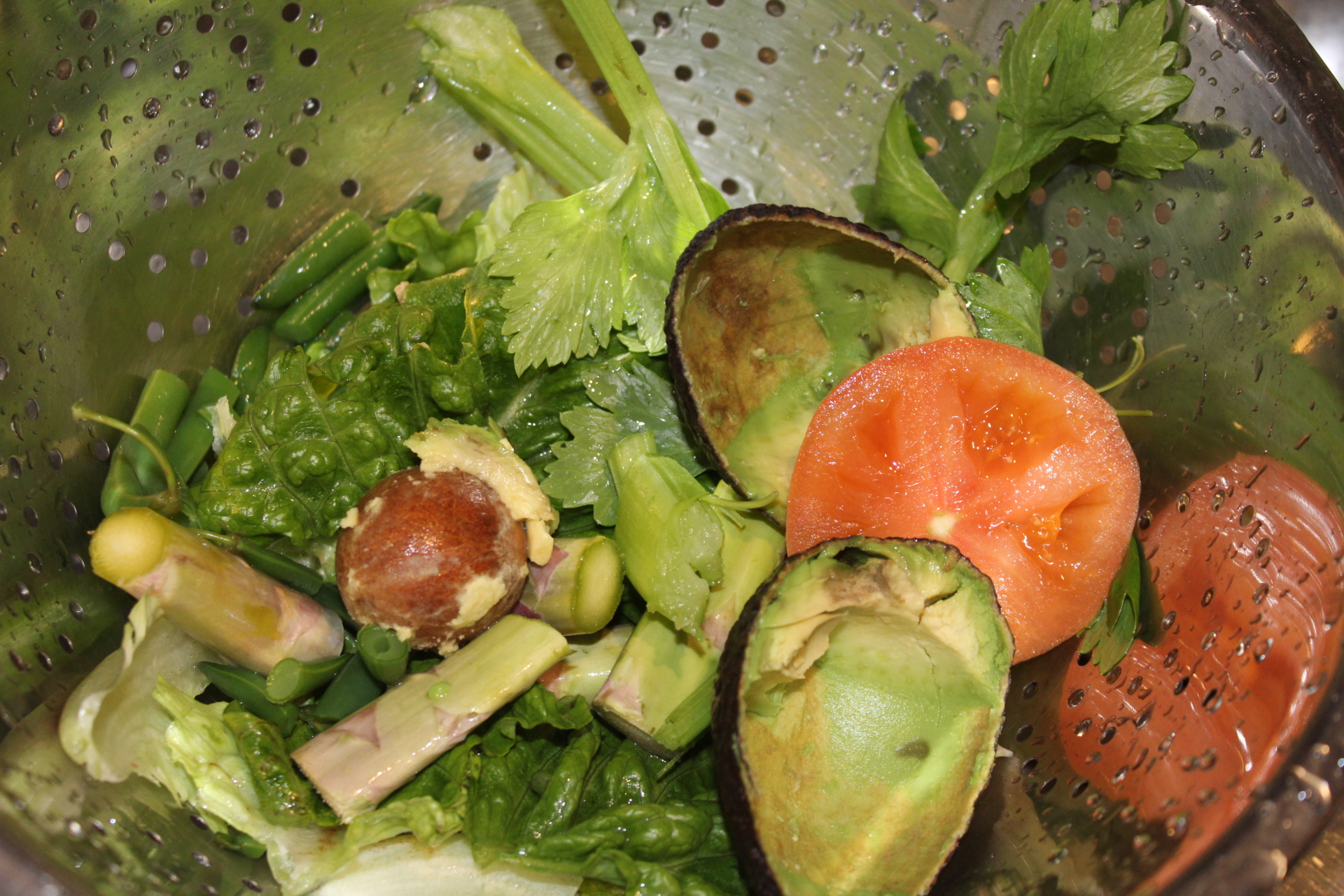 this went into the compost bin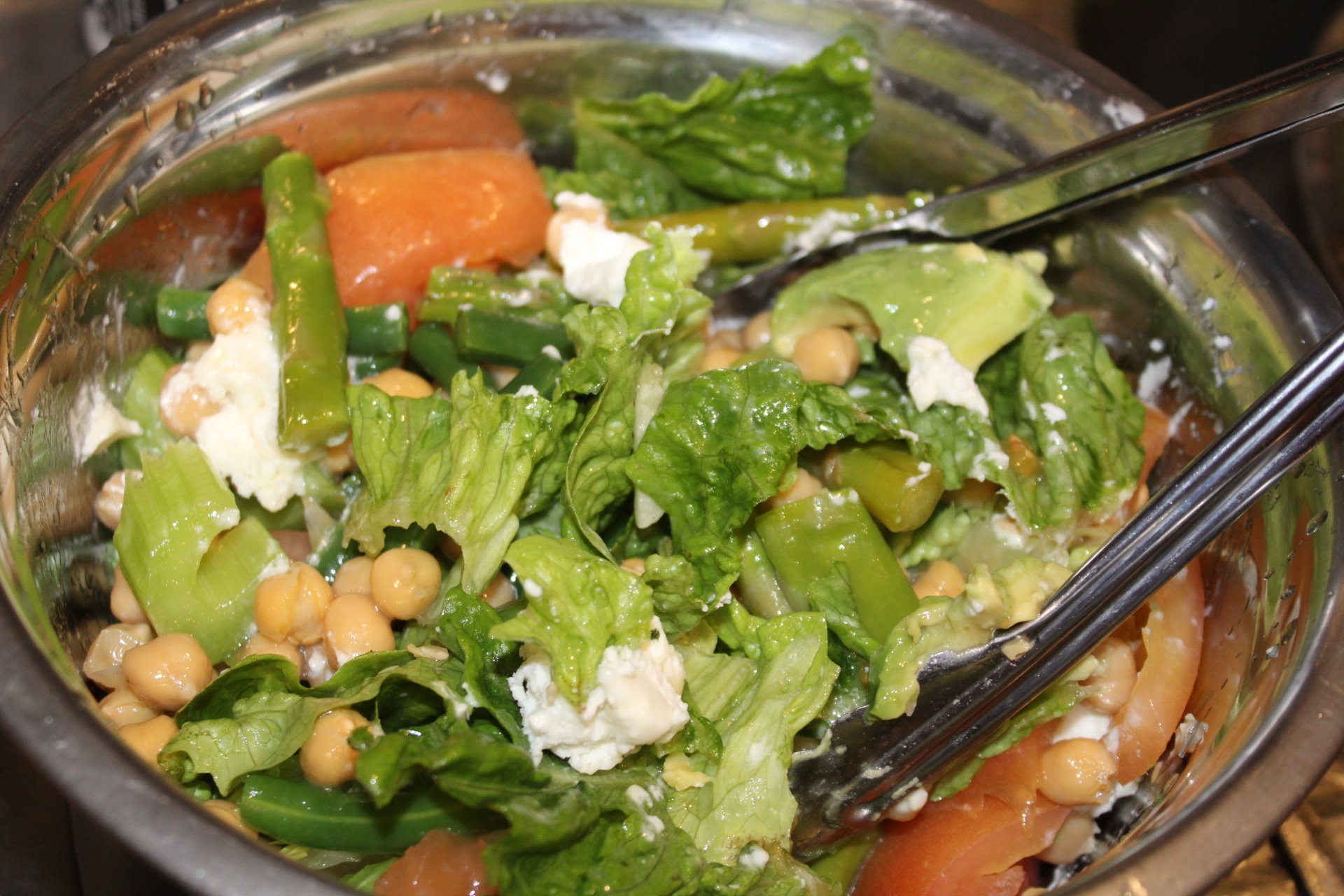 this went into our stomachs. AJG Pics
Major Food Businesses Sign Up To Halve Food Waste In Australia
The Hon Sussan Ley MP, Minister for the Environment
The Hon Trevor Evans MP, Assistant Minister for Waste Reduction and Environmental Management
Some of the world's biggest and most competitive food retailers and manufacturers have come together in a bid to halve Australia's food waste, signing up to a new agreement with the Australian Government to meet or beat the ambitious target by 2030.
Minister for the Environment Sussan Ley said the Australian Food Pact, a voluntary agreement between retailers, manufacturers, growers and suppliers has the backing of industry heavyweights Woolworths Group, Coles, Goodman Fielder, Mars Australia, Simplot Australia, McCain and Mondelez Australia.
"Each year we waste around 7.6 million tonnes of food which is why the Australian Government has set an aggressive target of halving food waste by 2030," Minister Ley said.
"That challenge goes right across the supply chain – from the grower to the home - the Australian Food Pact is the first time we will have the major players in the same room working towards that goal.
"With food waste costing the economy roughly $36 billion a year, we need collaboration between business and government without the threat of regulation.
"Australian Food Pact creates that space for businesses to come together, to work through their food waste issues and to collaborate up and down the supply chain."
Assistant Minister for the Environment Trevor Evans said the Australian Food Pact will be good for consumers, boost jobs and help to protect the environment.
"By signing up to the voluntary agreement, business is demonstrating leadership in the push for circularity in food production, sustainability and environmental protection," Assistant Minister Evans said.
Supported by $4 million in Morrison Government funding, organisation Stop Food Waste Australia will drive the policies and collaboration between businesses that sign up to the Australian Food Pact.
Stop Food Waste Australia CEO Dr Steven Lapidge said Australians waste 7.6 million tonnes of food each year, equivalent to more than 300kg of wasted food per person per year.
"The Australian Food Pact will bring together businesses from along the length of the supply chain – from farm to fork – to work together to reduce food loss and waste," Dr Lapidge said.
"We've been heartened by the response of the Australian food industry to joining the Australian Food Pact, which will see signatories tackle waste, improve profitability, respond to supply risks, provide innovative solutions, be more competitive, and provide quality products with lower environmental impacts."
The inaugural signatories for the Australian Food Pact are:
Simplot Australia
Woolworths Group
Coles
Mars Australia
Mondelēz Australia
Goodman Fielder
ARECO Pacific
McCain Foods
About the Australian Food Pact
The Australian Food Pact is a voluntary agreement bringing together organisations from 'farm-to-fork' across the Australian food industry. It is a pre-competitive collaboration including the primary production, processing and manufacturing, wholesale, retail, hospitality, institutions, and household sectors, and is designed to make the Australian food system more sustainable, resilient, and circular as part of Australia's goal of halving its food waste by 2030.
About Stop Food Waste Australia
Stop Food Waste Australia (SWFA) was established in January 2021 with funding from the Australian Government, and is a partnership including federal, state, and local governments, the food industry and food rescue charities. SFWA is part of independent non-profit company and charity, Fight Food Waste Limited, which also operates the Fight Food Waste Cooperative Research Centre.