November 18 - 24, 2018: Issue 384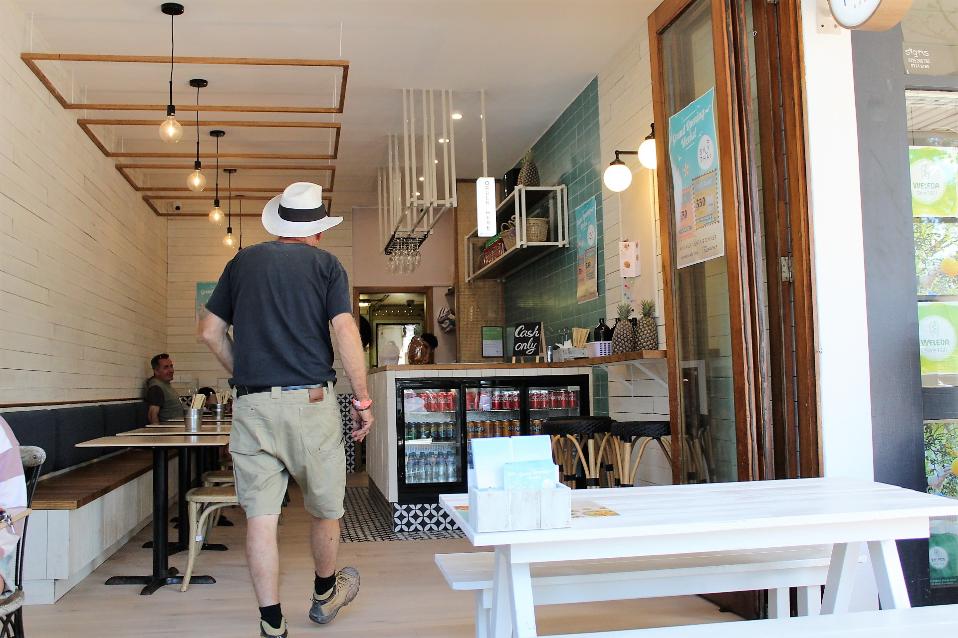 Sky Thai
21 Avalon Parade
Avalon Beach
Ph: 9918 3605
OPEN 7 DAYS
11AM-9.30PM
If you miss your breakfast you may want a substantial lunch, as we did last Saturday. Not having eaten at Sky Thai in Avalon, a place popular with many a resident, the 'Lunch Combo special' was tried out; a dish of your choice plus two handmade spring rolls and a soft drink.Their kitchen hours also work in well for those of us who don;t get to have lunch until 2 p.m. or later.
Authentic is the word that springs to mind here – seasonal vegetables, great spices tastes and sprigs of fresh herbs and generous portions, so much so that no dinner was required.
The Pad Thai is a favourite and was served with a choice of your meat – in this case, chicken being chosen and a heaped high bowl of scrumptiousness was delivered to the table. One has a preference for vegetarian fare and chose the Green Curry with tofu where really fresh veggies weren't drowned in the green curry sauce with a hint of aniseed – also yummy.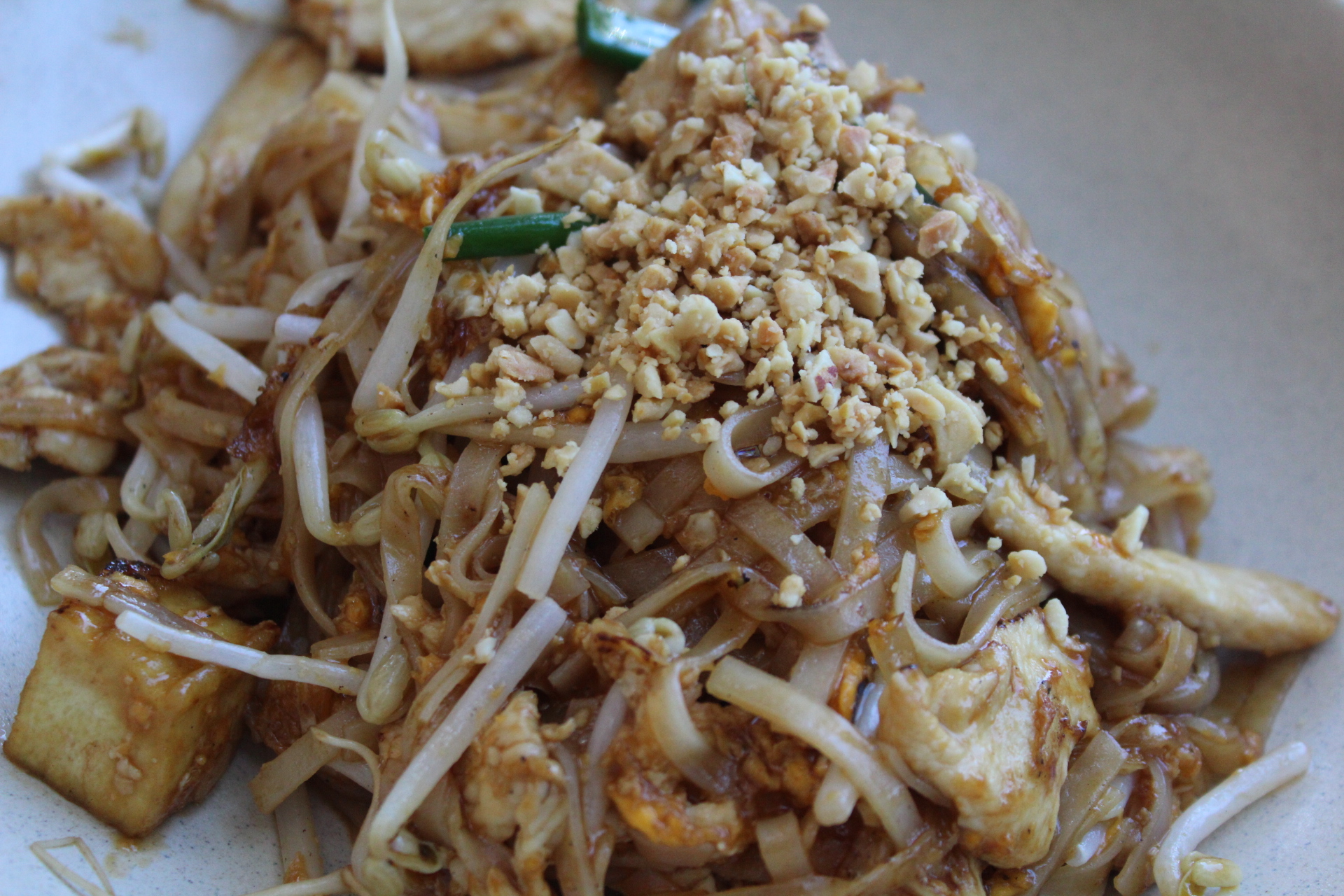 The Spring rolls were bigger than those you usually get – crisp wrapper and a mixture of vegetables and rice noodles within served with a dunking sauce – also great.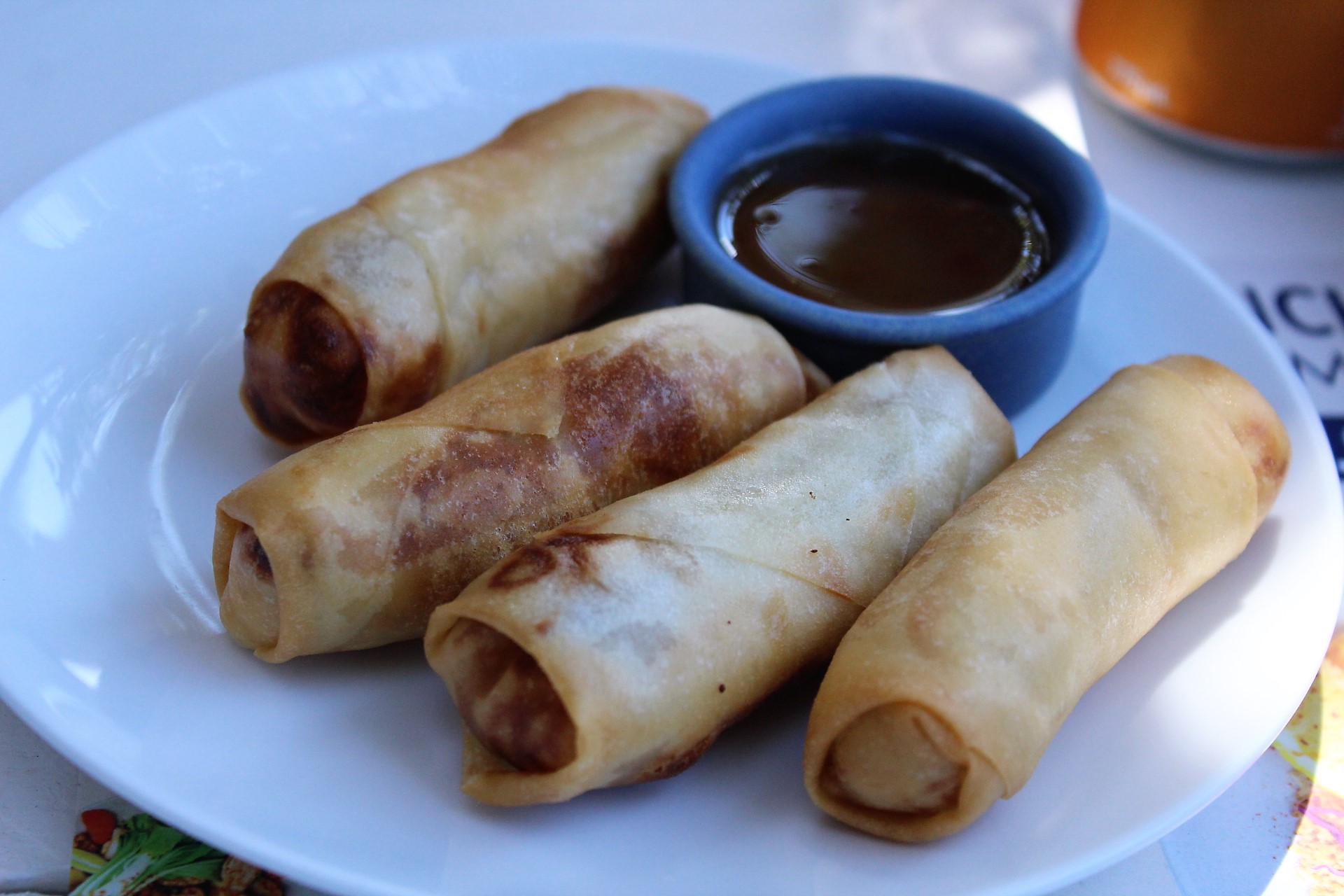 Sky Thai's Spring rolls
Sky Thai has a range of Vegan food that ranges through stir frys and noodles. They also have a few House Specials such as Honey Chicken, made with local honey, Eggplant & Basil with Chicken Mince, Sky Thai Spicy Duck, made with their own homemade chilli paste, bamboo shoots veggies, fresh basil and other herbs, Fish or Prawn Choo Chee (Choo Chee apparently being a variation on a Red Curry recipe where the focus is on limiting spices such as cumin and coriander, is thicker than a regular curry and maybe a bit sweeter and generally made with seafood).
There's also a great range of fresh salads as we head into the warmer months; Som Tum (Papaya Salad) Pla Goong Spicy Thai Shrimp Salad, Crying Tiger(grilled marinated beef with fresh salad and a spicy sauce) as well as a Grilled Chicken or Roasted Duck options.
Traditional offerings include a Massaman Curry, the Jungle Curry and Penang Curry while the range of Stir Fry dishes stem from Oyster to Pumpkin and Soy. There's even a Children's Nugget and Rice or Satay Chicken with rice so the whole family can enjoy streetside sea breezes and great food together.
Sky Thai has recently been refurbished and has reopened – and includes the following Special until November 30th: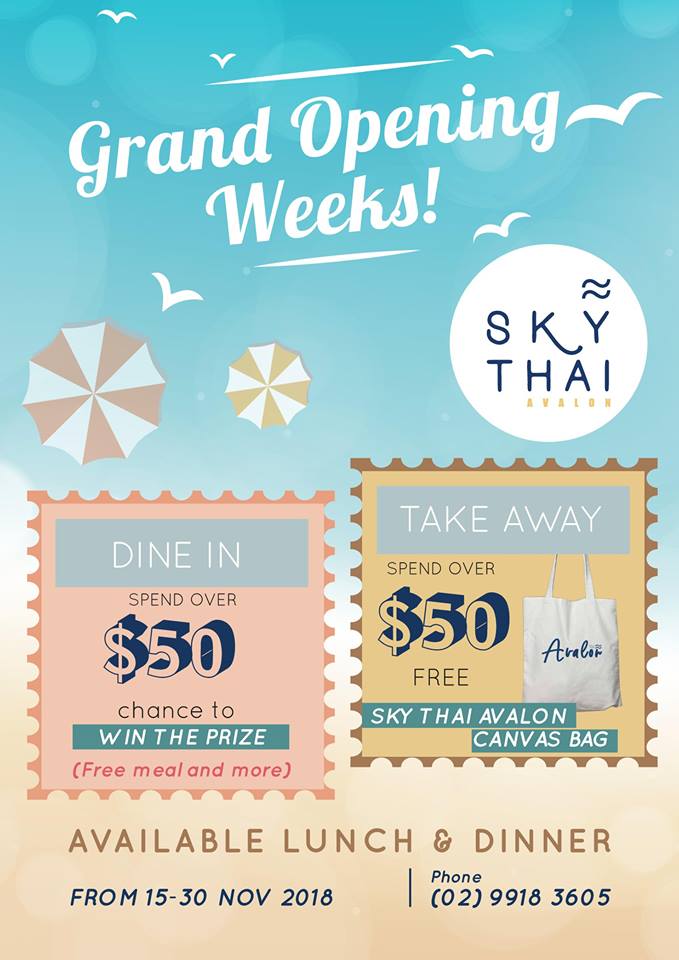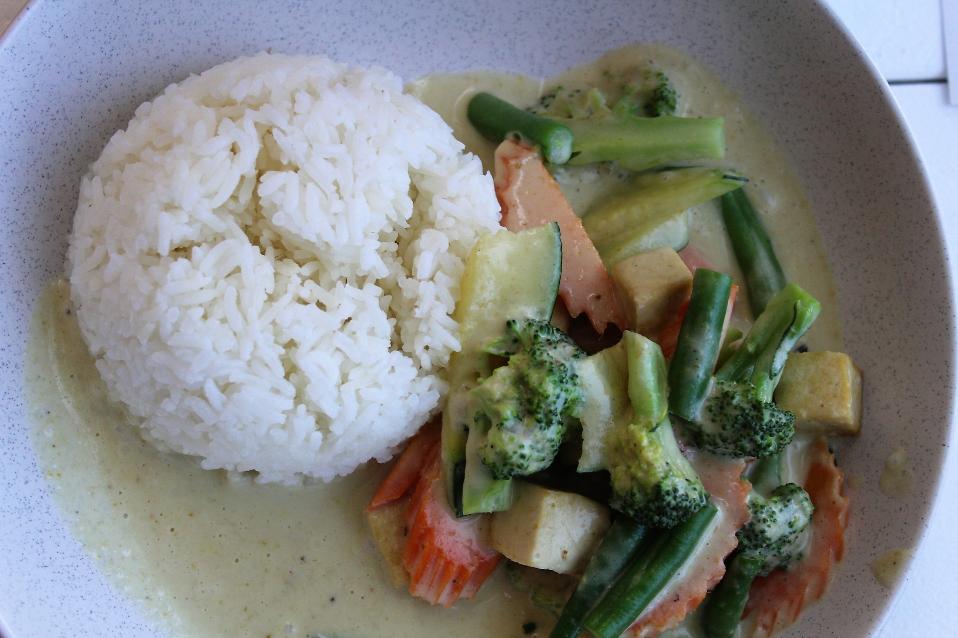 Sky Thai's Green Curry with tofu - lunch menu