July 7 - 20, 2019: Issue 412

Mekong Merchant Restaurants In Mona Vale And Avalon Beach: Pho Specialists!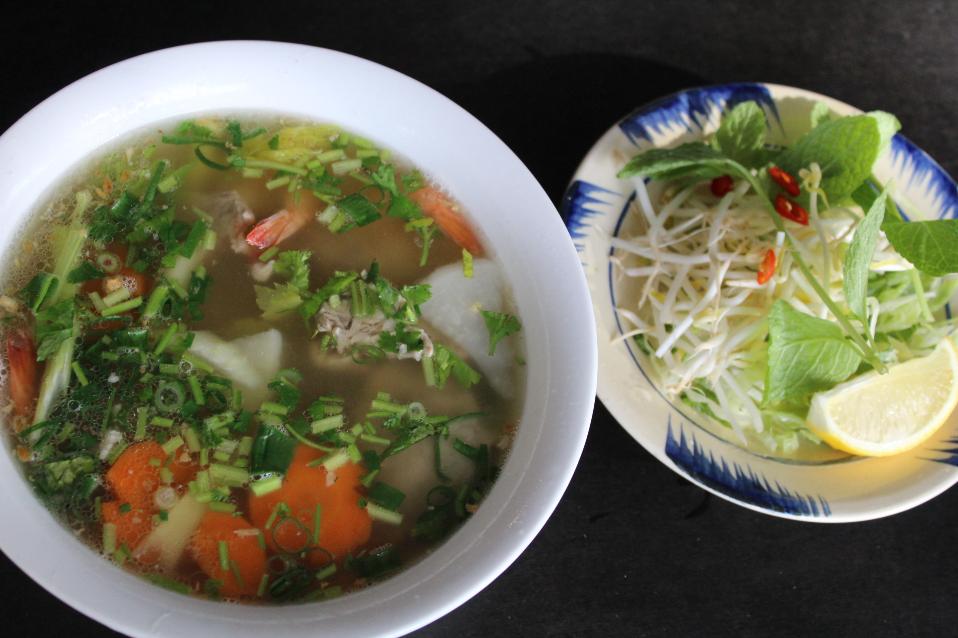 Kampuchian Pork and Prawns soup
Pronounced as 'fuh', pho is renowned as Vietnam's most popular dish and is often enjoyed for breakfast and lunch. For Mona Vale and Avalon Beach residents the deft chefs at Mekong Merchant are making this bowl of deliciousness available on a daily basis.
Kampuchian Pork and Prawns soup, Chicken Noodle and that Traditional Beef Pho are currently available and will cure all - that sniffle, those aching bones, that chill after staying in the surf just half an hour too long.

These soups are so good residents are enjoying them as often as possible. As the making of them, like any good soup, is a long and involved process from the stock base up, they are best enjoyed by sampling the gift straight from those who have been making them for generations.
We include a recipe for the Beef Pho for those who can't get enough and would like a bucket of the stuff.
Among the other favourites from these absolute Merchants of Taste is the salad bowl - yes, even in Winter!
Beautiful combination of fresh seasonal vegetables and noodles with your choice of meat (the Pork belly here is legendary) and a dressing you wish you could guess the ingredients of.
Beef and noodle soup (Pho bo)
Ingredients
1kg beef bones
3L (12 cups) cold water
2 brown onions, chopped
5cm piece ginger, peeled, sliced
1 stick of fresh lemongrass, sliced
5 whole star anise
2 cinnamon sticks
1 teaspoon black peppercorns
5 whole cloves
1 tablespoon coriander seeds
2 tablespoons fish sauce
2 tablespoons lime juice
100g thick rice noodles
1 (about 200g) beef fillet steak, thinly sliced
2 cups (110g) bean sprouts
3 green onions, trimmed, thinly sliced diagonally
2 red birdseye chillies, thinly sliced
1/2 cup mint leaves
1/2 cup coriander leaves
Lime or lemon wedges, to serve
Place the beef bones, water, onion, ginger, star anise, cinnamon, peppercorns, cloves and coriander seeds in a large saucepan or stockpot over high heat. Bring to the boil. Reduce heat to very low and cook, skimming surface occasionally of any fat with a metal spoon, for at least 3 hours or until liquid reduces by half. Remove from heat and set aside to cool. Strain through a fine sieve into a clean saucepan. Remove and reserve any meat from the bones and discard remaining solids.
Place the broth over high heat and bring to a simmer. Add the fish sauce and lime juice and stir to combine. Taste and season with salt, pepper, fish sauce and lime juice.
Meanwhile, place the noodles in a large heatproof bowl and pour over plenty of boiling water. Set aside for 5 minutes to soak. Drain well. Divide noodles and reserved beef evenly among serving bowls. Top with sliced beef. Pour the hot soup evenly among each serving bowl. Top with bean sprouts, green onion, chilli, mint, lemongrass and coriander. Serve immediately with lime or lemon wedges, if wanted.
If it doesn't taste the same, and by now you have spent most of one day making it, - you know where to go - 5/1 Waratah Street Mona Vale, or Avalon Parade, Avalon Beach - YUM!: