March 22 - 28, 2020: Issue 443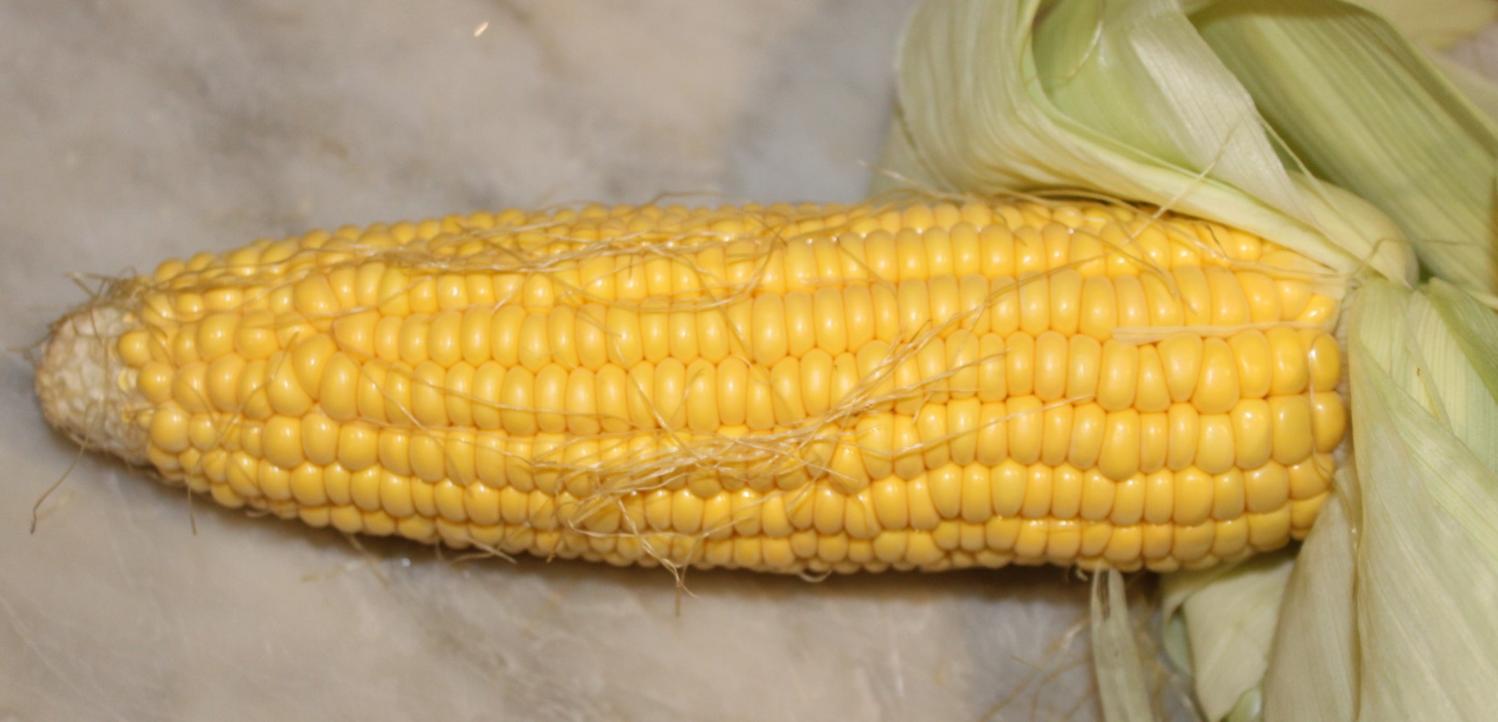 Sweet corn is currently in season and coming into local shops at good prices. For those who cannot get hold of any, the following recipes can be adapted to using canned corn kernels. Those shown here offer a variety of great treats that can be eaten as snacks or your first soup for the year, as well as some add ins of other seasonal vegetables currently coming in from the fields. These are just a few ideas as we're sure you all love your cooking and love adjusting everything to suit your own palette - enjoy Autumn - yum!
An ancient food, sweet corn occurs as a spontaneous mutation in field corn and was grown by several Native American tribes. The Iroquois gave the first recorded sweet corn (called 'Papoon') to European settlers in 1779. It soon became a popular food in the southern and central regions of the United States. Open pollinated cultivars of white sweet corn started to become widely available in the United States in the 19th century. High in Niacin (B3), Folate (B9) and Vitamin C, these little kernels are packed with goodness. A Cornell study shows cooking sweet corn increases levels of ferulic acid, which has anti-cancer properties.
Corn fritters
1/3 cup self-raising flour, sifted
2 tablespoons cornflour
2 eggs, separated
1/4 cup reduced-fat milk
420g can corn kernels - or fresh corn kernels from the cob
2 spring onions, finely sliced
1 tablespoon canola oil
Sweet chilli sauce, to serve.
Place the self-raising flour and cornflour into a bowl. Stir in the 2 egg yolks and milk and mix to combine.

Whip the eggwhites until stiff and gently fold into the flour mixture. Drain and rinse the corn kernels and add to the flour mixture.

Stir in the spring onions.

Heat the oil in a non-stick frying pan. Add heaped tablespoons of the mixture to the pan and cook until golden on both sides.

Serve with a little sweet chilli sauce, if desired. NB: we also add in a little grated zucchini and carrot to this recipe at home - makes a great lunch on the job site or at school.
Pumpkin and Corn Soup with chicken
1 tbs peanut oil
500g Australian Diced Butternut Pumpkin
1 can of corn kernals
1/3 cup (100g) korma curry paste
3 cups (750ml) chicken stock
270ml coconut cream
1 cup (160g) shredded cooked Chicken Breast
100g green beans, trimmed, halved crossways
1/2 cup (140g) Greek-style yoghurt
2 tbs chopped chives
Heat the oil in a large saucepan over medium-high heat. Add the pumpkin and cook for 2 mins. Add curry paste. Cook for 30 secs or until fragrant.
Add stock to the pan. Bring to the boil. Reduce heat to medium. Simmer for 5 mins or until pumpkin is tender. Remove from heat. Cool slightly. Use a stick blender to blend until smooth.
Add coconut cream and place over medium heat. Bring to a simmer. Add chicken, corn and beans. Cook for 2 mins or until beans are bright green and tender.
Divide soup among serving bowls. Top with the yoghurt. Sprinkle with chives.
Grilled haloumi, corn and capsicum salad
2 corn cobs, husks and silk removed
250g Capsicums, halved lengthways, seeded
250g haloumi, thinly sliced
350g mixed tomatoes, thickly sliced
60g pkt Coles Australian Baby Rocket
Dressing
1/4 cup coarsely chopped flat-leaf parsley
1/4 cup coarsely chopped coriander
2 tbs coarsely chopped mint
1 tbs finely chopped oregano
1/4 cup (60ml) olive oil
2 tbs red wine vinegar
Heat a barbecue grill or chargrill on medium-high. Spray the corn with olive oil spray. Season. Cook the corn, turning occasionally, for 8 mins or until tender. Set aside to cool slightly.
Meanwhile, spray the capsicum with olive oil spray. Season. Cook, turning occasionally, for 5 mins or until the capsicum is tender and lightly charred. Transfer to a plate.
To make the herb dressing, place the parsley, coriander, mint, oregano, oil and vinegar in a small bowl and whisk until well combined. Season.
Spray the haloumi with olive oil spray. Season. Cook on the grill for 2 mins each side or until the haloumi is lightly charred.
Use a small serrated knife to cut down the side of the corn to release the kernels. Arrange the corn, capsicum, haloumi, tomato and rocket on a large serving platter. Drizzle with the herb dressing and serve immediately.