October 5 - 11, 2014: Issue 183
Lighten Up – It's Spring Salad Season
If you crave the fresh light stuff here are a few inspirations for your Spring 2014 table: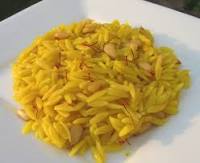 Orzo Pasta Salad
½ cucumber, chopped
½ cup feta cheese
4 cups vegetable broth
1½ cups orzo
1 can chick peas, drained and rinsed
2 cups red teardrop tomatoes or grape tomatoes, halved
¾ cup red onion, finely chopped
½ cup fresh basil leaves, chopped
¼ cup fresh mint leaves, chopped
Salt and freshly ground black pepper

For the Red Wine Vinaigrette Dressing
½ cup red wine vinegar
¼ cup fresh lemon juice
2 teaspoons honey
1 teaspoons salt
¾ teaspoon freshly ground black pepper
1 cup extra-virgin olive oil

Put broth in a large pot and cover. Bring the broth to a boil over high heat. Stir in orzo. Cover partially and cook until the orzo is tender (6-8 minutes) stirring frequently. Drain orzo and place in a large mixing bowl. Let the orzo cool completely. Mix the orzo with the chickpeas, cucumber, tomatoes, onion, basil and mint. Add ¼ of the dressing to the salad and mix well. Add salt and pepper to taste. Refrigerate until ready to eat. When ready to eat add remaining dressing and mix well.
To make the dressing:
In a glass jar with lid or blender mix the vinegar, lemon juice, honey, salt, and pepper until mixed well. Gradually add in the olive oil. Add salt and pepper to taste.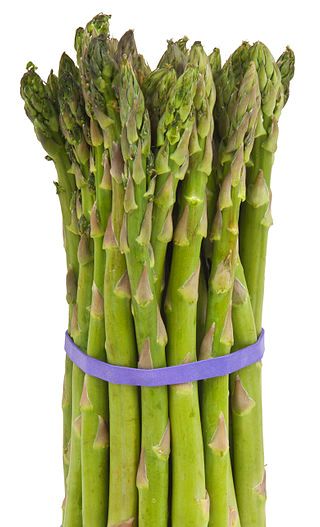 Avocado Potato Salad
2 avocados diced
juice of 1 lemon
5 large potatoes (boiled, cooled, peeled, and diced) or 10 new potatoes, cooked, quartered – leave skins on for extra goodness
3 eggs (boiled, cooled, peeled, and diced)
1/2 cup bread and butter pickles (diced)
2 tbsp mustard
2 tbsp milk
1/2 cup mayonnaise
1/2 tsp season salt
1/2 tsp pepper
1/2 tsp celery seed
1/2 tsp sea salt

Mix avocados and lemon juice in a large bowl to prevent browning. Add potatoes, eggs, and pickles. Stir gently to combine. In a separate bowl mix remaining ingredients. Add to potato mixture and stir. If your potato salad seems dry, add a touch more milk to make it creamy. Refrigerate for 1 hour before serving. Enjoy.
By The Country Chic Cottage

Asian Cucumber Salad
1 large cucumber peeled and thinly sliced
1 carrot, julienned
¼ cup red onion, thinly sliced
1 jalapeno, seeds removed, thinly sliced
½ cup of rice vinegar
¼ cup of sugar
1 tsp. of thai chili garlic sauce
pinch of salt

In a microwavable bowl add rice vinegar, sugar, chili garlic sauce, and salt. Heat the bowl in the microwave for 40 seconds. Stir the vinaigrette until the sugar is completely dissolved. In a medium size bowl add the cucumber, carrot and red onion. Pour vinaigrette over the cucumber mixture and toss until the salad is coated in the vinaigrette. Cool in the refrigerator for 30 minutes before serving.

Asparagus, Feta and Couscous Salad
2 cups couscous
1 bunch fresh asparagus, trimmed and cut into 2-inch pieces
1 punnet cherry tomatoes, halved
250 grams feta cheese, crumbled
3 tablespoons balsamic vinegar
2 tablespoons extra-virgin olive oil
Black pepper, to taste
Cook couscous according to package instructions. Put aside and allow to cool slightly. Meanwhile, place asparagus in a steamer over boiling water, and cover. Cook until tender but still firm, about 2 to 6 minutes. Drain and cool. Toss the asparagus, tomatoes, and feta with couscous. Add the olive oil, balsamic vinegar, and black pepper and toss to incorporate.