March 26 - April 1, 2017: Issue 306

Modus Operandi Brewing Co., Brilliant Beers, Beautiful Burgers in Mona Vale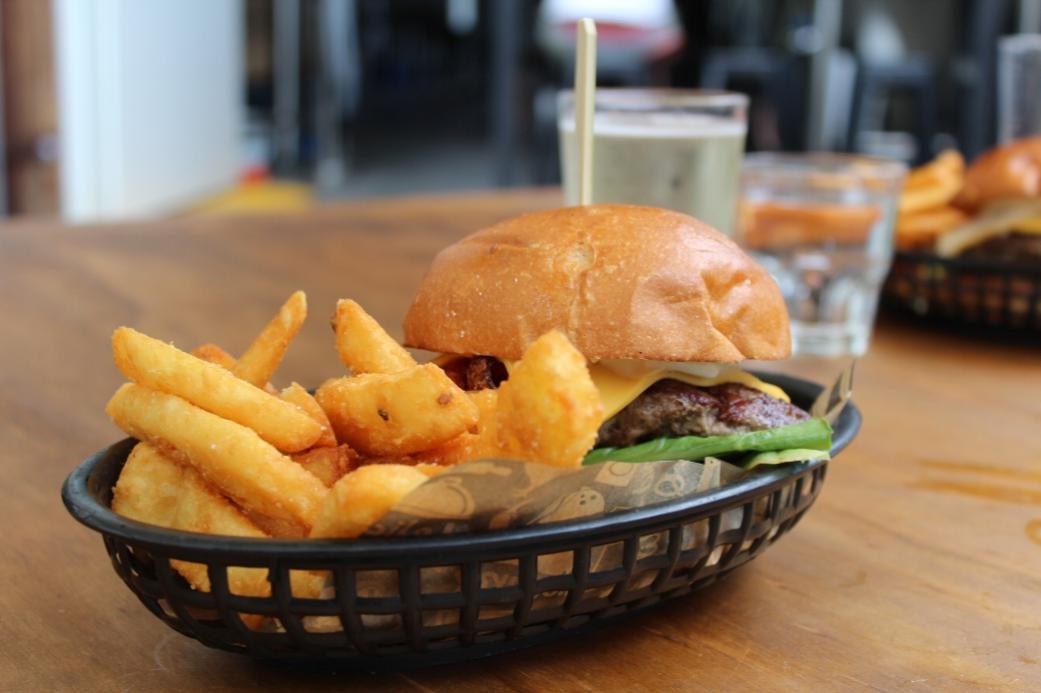 Modus Operandi Brewing Co.
14 Harkeith Street
Mona Vale
Open Wed - Sun 12pm to 10pm.
Telephone: 02 8407 9864
A Northern Beaches brewery located in Mona Vale!
Beer First, No Shortcuts...that's our Modus Operandi.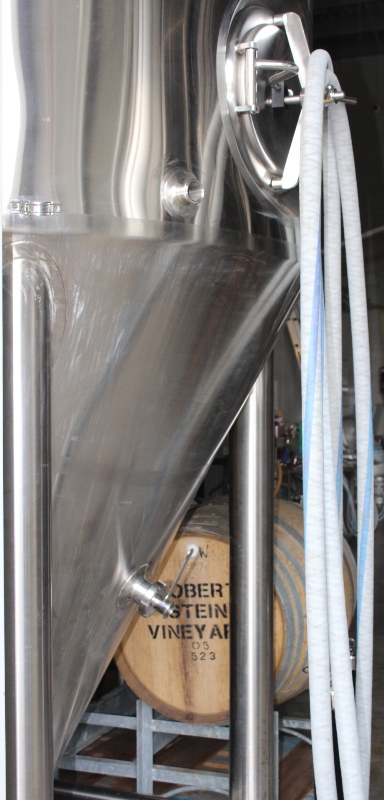 Having recently been fortunate enough to get to look after a puppy becoming a dog and look after said pooch all its life, we are favouring places where we may take the family addition on outings and where we may share a meal after the romp/outing.
One place we've noticed is family friendly at lunchtime, for human littlies as much as furry ones, is Modus Operandi Brewing Co. at Mona Vale. Being a place that we can take all of us too isn't enough though – we're always on the quest for the best burgers, fish and pizzas and one of us just loves a great icy beer.
Menus we prefer have children options, not those children's portions of fried this or that, but the kind of dish the youngsters will be inspired about eating – chickens wings with zingy salads, or a pizza range that includes those who like it plain and those who like it vego.
On Saturday we had lunch at Modus Operandi and tried out the burger everyone has been raving about – the 'M.O. Burger'. This was a 200 gram Tasmanian Black Angus brisket patty served with bacon jam, baby cos, house pickles, mustard mayo, American cheddar and streaky bacon on a soft milk bun with a small heap of beer battered chips on the side.
Seriously scrumptious was the verdict all round – if you're going to put your house name on your burger it's a sure sign you have it right.
The folks at Modus Operandi take what comes out of their kitchen at the brewery as seriously as the beer that comes out of our tanks. Homemade pizza dough and sauces using our fresh beer, premium Tassie Black Angus burgers and freshly sourced ingredients daily is what they do!
There's a Southern Chicken Burger, 'Finger Lickin' Wings' and Cali Pork Tacos: slow cooked spiced pork belly served in three warm soft tortillas topped with crumbled fetta, crispy garlic mayo slaw and House porter Porter tomato salsa.
On their Stone Fired Pizza range you can choose between the classic Magherita, only here you will get it with fresh bocconcini and fresh basil and sweet baby tomatoes, or the Sweet Potato and Proscuitto, which has goats cheese, there's the Tree Hugger: roasted pumpkin, fetta, leek, fresh mushrooms, mozzarella and fresh rosemary or a Piri Piri Chicken version, the Meat Me or The M.O.; Spanish onions, kalamata olives, Danish salami, fresh mushrooms, cherry tomatoes and marinated prawns.
Gluten free pizza bases are available too!
On the Side, or just to enjoy while having one of those award winning beers, you can have Jalapeno Poppers; six golden fried jalapenos stuffed with cream cheese and served with a dipping sauce, Pumpkin and Fetta Salad or check out the Specials Board for the Chef's latest creations.
The beer is outstanding. Soon after owners Grant and Jaz Wearin opened in July 2014 they and their brewer, at the inaugural Craft Beer Industry Association Craft Beer Awards, collected the trophy for Australia's Best Amber/Dark Ale, the trophy for Best IPA*, plus the Champion Small Brewery and then Champion Australian Craft Beer. Their varieties continue to sell out in Mona Vale and all over Australia with seasonal and regular treats on their beer 'menu'.
But that's not all! There's live music from some of the best musicians around every Saturday night (7-9 p.m.) and every Sunday afternoon(2-5 p.m.). During the week they offer a Pizza and Pint night on Wednesdays (6 to 8 p.m.) for $20 and Thursdays it's Burger Night with Cheeseburgers from $10 and Beer Jugs = $15 (Kite Flyer, Layback, Modus Session IPA, Modus Pale only) with a Social Darts League on from 6.30 p.m..
Play darts, drink beers, have fun!
Families as well as beer lovers, with dogs, filled the tables when we tested out the burgers – this is a relaxed tucked away place with great food even the youngsters will love. For those who want to taste the best beers around, put this on your list. You can also buy beer to take away.
We'll be back for more – seriously brilliant!
*India pale ale (IPA) is a hoppy beer style within the broader category of pale ale. The first known use of the term "India pale ale" is an advertisement in the Sydney Gazette and New South Wales Advertiser in 1829. It was also referred to as pale ale as prepared for India, India ale, pale India ale, or pale export India ale.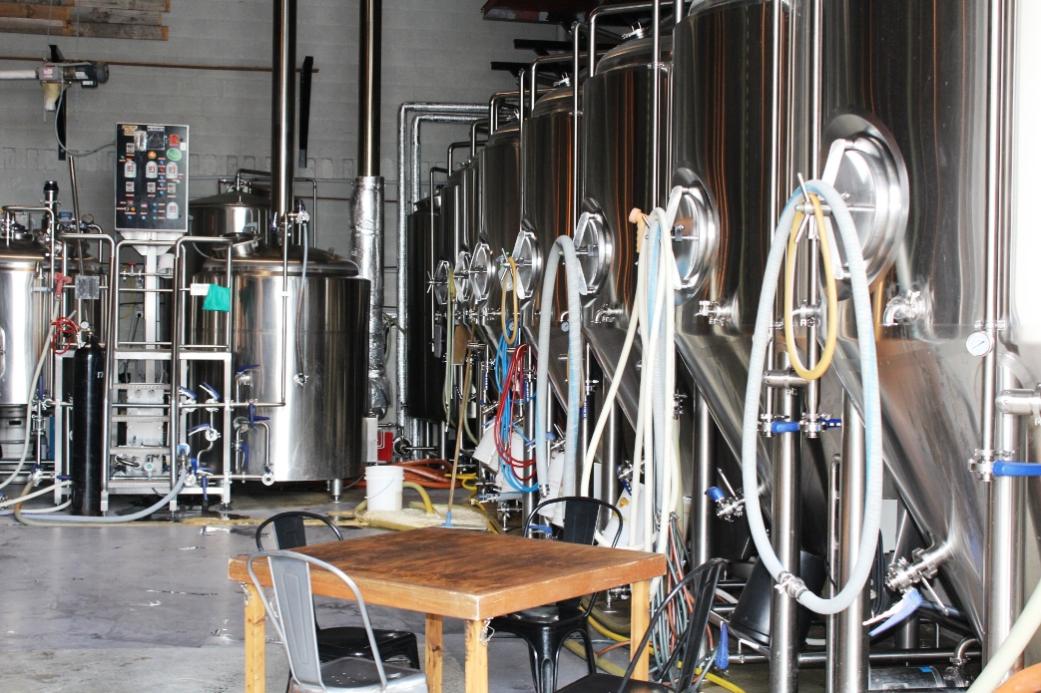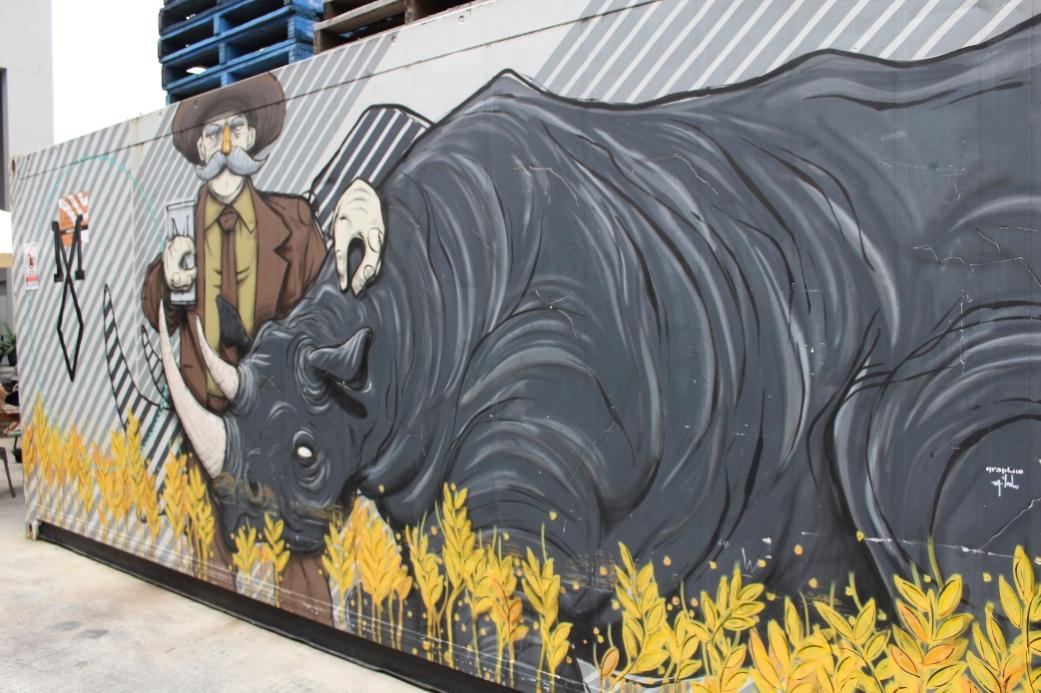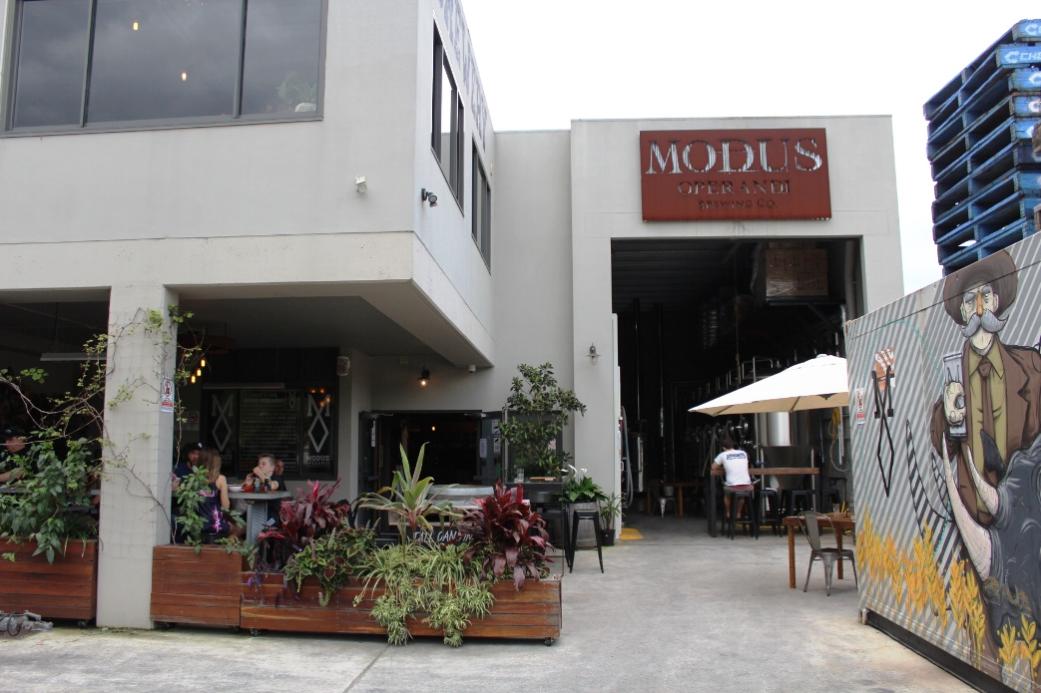 Recipe Ideas - Seasonal Fruits and Vegetables
Apricot - January Summer Fruits
Artichoke – The Flower Vegetable that Crops in Spring Australian and Native Cherries (Summer Fruits) - the Duntroon Connection - Marrianne Collinson Campbell Autumn is Apple Season Autumn Feast of Fresh Fruits and Vegetables for a Healthy Body
Cherry - Australian summer Fruit

Chick Pea Burgers with Homemade Hummus

Easter Feast - modern and historic
Edible Weeds Eggs: Five Ways - Savoury
Fennel - Winter Vegetable Full Fruit Bowl for Seasonal Health
Green Beans - Spring Vegetables
Healthful Cordials And Cleansing Tonics Hogmanay (New Year) Dinner - Australian Style
Make Your Own Treats For Christmas Gifts - Jaffa Rum Balls, White Christmas, Gingerbread People, Spicy Nut Mix, Strawberries Dipped in Christmas, Scottish Shortbread, Spanish Polverones, Melomakarona (Greek Christmas Honey Cookies), Kourabiedes (Greek Butter Biscuits), Italian Lemon Shortbread Squares (Shortbread con crema al limone)
Mandarins Spring Fruits Mandarins Winter Fruits
Mum'€™s Vegetable Soup with Macaroni
Nectarines - Summer crop Nicoise Salad: An Autumn Salad
Packham's Triumph Pears - The Australian Pear
Parsnip - Winter Vegetables Pear - Autumn Fruits
Potato Gnocchi Pumpkin Pumpkin Season 2015
Sage - the 'saving' herb Remembrance Day 2012 Food
Self-Saucing Winter Puddings Silverbeet - Winter Vegetable
Spring Salad Season Spring Strawberries Spring Salads
Summer Lilli Pillis Summer Passionfruit Summer Peaches, Quandongs (Wild Peach) - Marian Rowan Ellis Summer Raspberries Native Ones - Adam Forster
Ten Minute Spring Salads; Spring Fare The Food of Love Tomato
Winter Crops Winter Vegetable Pies Zucchini

To list your business, have a Pittwater Online News Food page run, or place a logo on the Pittwater Online News Food page, please contact us with details of your requirements.
Logos may be embedded to redirect to your own website.
Full pages include an overview of menus as well as beautiful images to make the food sampled look its best. Pages are archived into Permanent pages past their week of Issue.
Permanent pages in Pittwater Online News average 800 thousand visits per annum past their week of Issue ensuring diners will continue to view your eatery as a potential venue for breakfast, lunch or dinner or as the place to hold their larger functions.
For Rates and Packages Contact us at: pittwateronlinenews@live.com.au