September 16 - 22, 2012: Issue 76
Marinated Kangaroo
By Laurie Bimson
A Night To Remember, a celebration of indigenous customs and foods of the Guringai and Car-rang-gel peoples at Mona Vale on Monday 10th of September, was an opportunity to taste test modern variations on traditional foods.
Ingredients
1 tsp honey (brown sugar could be used instead)
Soy sauce (plenty)
Red wine or rosé (or red wine vinegar for non-alcohol-drinkers) - again, be generous.
Olive oil (a good splash)
1 tsp curry powder
Fresh rosemary, leaves stripped from the stem and very finely chopped
Fresh or dried Thyme - finely chopped or crushed
A few cloves of crushed garlic
Black pepper
Salt
As much kangaroo meat as you like, diced into 2 cm pieces - this marinade also works well with good beef steaks or lamb.
Method
Combine everything other than the salt in a large bowl (big enough to fit your meat).
Place your meat in a sealable plastic bag with some salt. Bash it with your fists to tenderise (you can use a meat-tenderising hammer, but fists seem much more satisfying).
Place the meat in the marinade, ensuring that all meat is covered by liquid. Cover and refrigerate overnight.
Roo is best cooked medium-rare. If you choose to BBQ, it will be much better to use a hotplate rather than the grill. Make the plate very hot, pop the meat on the plate (2-3 pieces at a time - more will cause the temperature to drop too much).
Once it starts to sizzle, pour more marinade over the meat (but don't add any more - the marinade needs to cook properly now). Turn the meat once only when cooked to the desired extent.
Serve on a warmed plate with the reduced cooked marinade as a sauce (be careful if you need to lift the hotplate - you may be better off reserving some marinade and boiling it separately). Enjoy!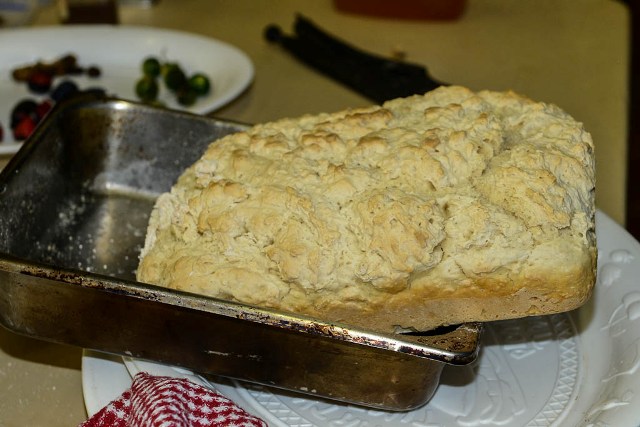 Top: Laurie's Kangaroo. Above: Fresh Damper.
Pictures by Michael Mannington, Volunteer Photography. Copyright Laurie Bimson, 2012. All Rights Reserved.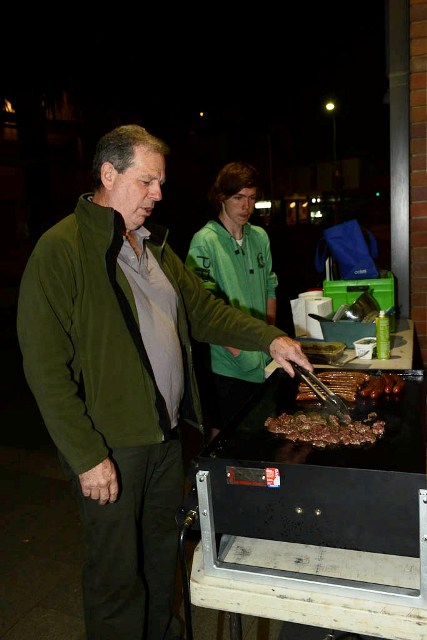 GUIDED TOURS
The Guringai Aboriginal Tours start at 10.00 am and go until about 2pm at the Basin Track on the West Head Rd Ku-Ring-Gai Chase National Park, NSW 2083. Guiding you through the site will be Aboriginal Ranger Les McLeod and Guringai descendent Laurie Bimson.
At the site you will have explanations as to how the rock carvings were made and be told stories of times long gone by. Lunch will be provided at about 12.00pm with barbecued marinated Kangaroo and Emu, fresh made Damper with tea and coffee.
Then after lunch, it is off again this time for a short exciting Guringai Aboriginal Tours experience.
Price including lunch is $88, Children under 12 are half price.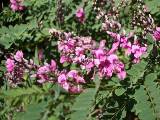 If we have enough children on the day there will be games for them. Remember to bring appropriate clothing, comfortable walking shoes, water, hat, sun screen and be prepared for a great experience. The tour is a little bumpy but wheel chair friendly. Public toilets are available where we break for lunch. You could also visit the lookout at West Head over looking Palm Beach after the Guringai Aboriginal Tours. As there is a limited number of bookings for each tour, please be quick and book you place today. Contact us for more details regarding payment and booking conditions. Book Here: http://guringaitours.com.au/tour/
The upcoming tours are: Sun 16th Sept, Sat 6th Oct., Sat 20th Oct, Sat 3rd Nov, Sat 17th Nov, Sat 1st Dec, all from 10.00am until 2.00pm.