May 28 - June 3, 2017: Issue 314

Marina Café
: Church Point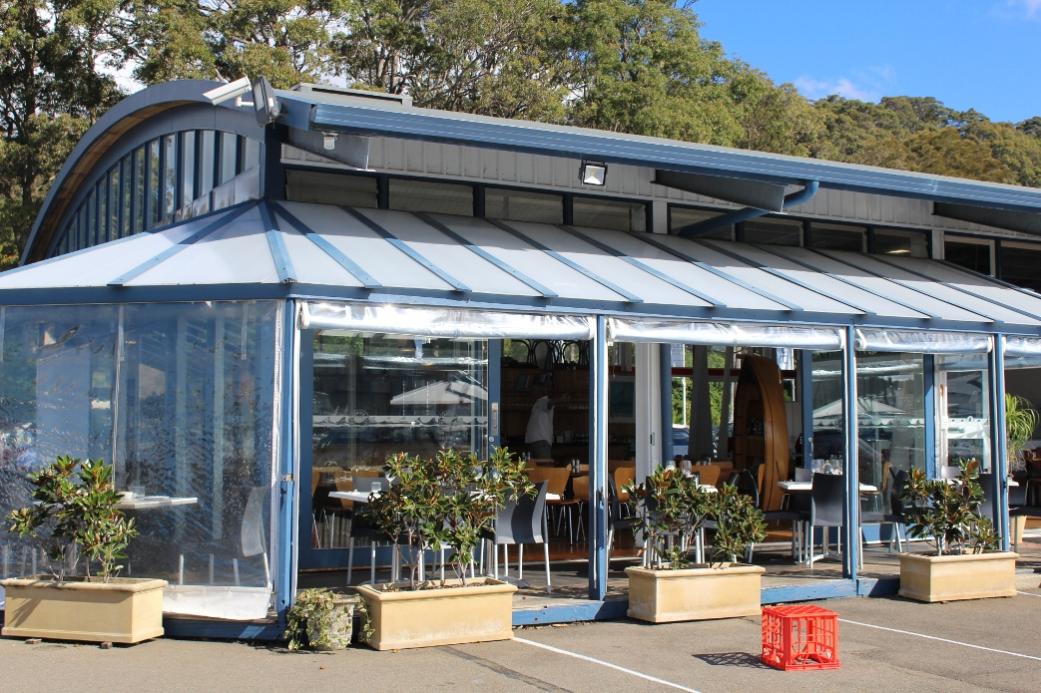 Marina Café
Open 7 days 8am to 3pm for Breakfast and Lunch
Dinner Friday and Saturday 6-9 pm.
Located within The Quays Marina at Church Point, recent Clean Marina awards recipients, the Marina Café continues our search for somewhere, in each Pittwater suburb, we may take along our growing bigger puppy, Matilda, while we enjoy excellent food and a spot of bubbly in the sun.
The Marina Café, Church Point sources market fresh produce daily to create beautiful modern cuisine. Open for breakfast and lunch 7 days as well as hosting dinners on Friday and Saturday nights, a change of menu with the seasons to take advantage of the best produce on offer means you will always find something superb to feast on while enjoying waterside peace and quiet.
We arrived in time to be among the early lunch diners on a Saturday of pristine Pittwater perfection. After a catch-up with Stephen Hosking, Manager of The Quays, we both ordered fresh fish dishes and a bottle of one of our favourites, Janzs' Tasmanian Premium Cuvee. There's a great drinks menu with everything from coffees and premium juices to locally produced premium beers (Modus Operandi – Mona Vale) and the best Australian wines.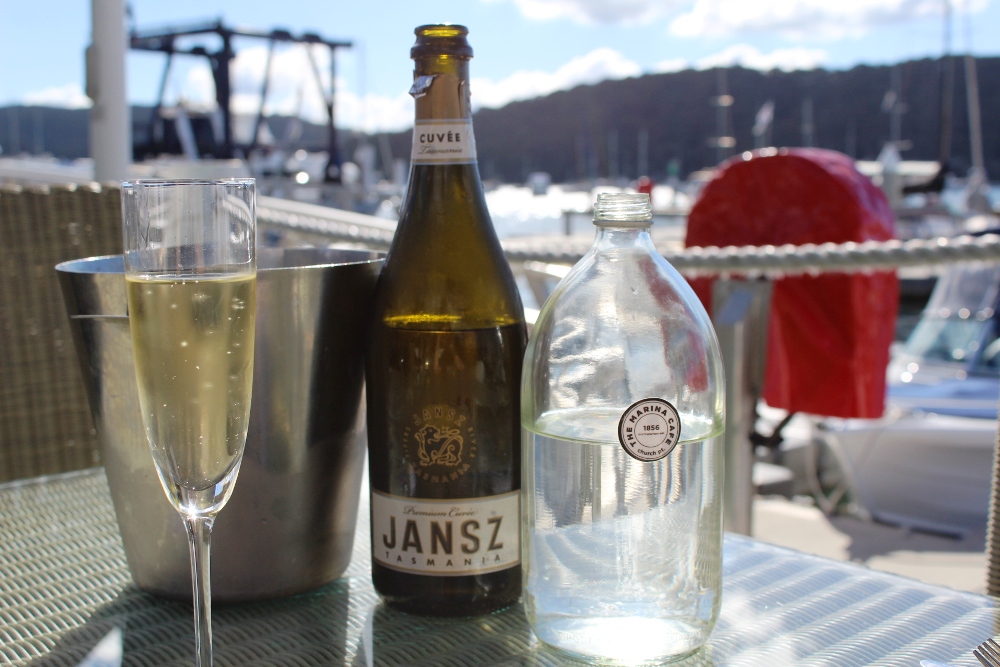 Choosing something light for lunch meant our selections focused on seafood and fresh fish. Fish Dish One was a New Zealand Hāpuku, or whapuku, described locally as cod, which was pan fried. Fish Dish Two selected was char grilled Bluefin Tuna. With these there were four choices of accompaniments – handcut chips made on the premises, roasted vegetables with a Salsa Verde, a green salad loaded up with wedges of fresh avocado, or a Thai style green papaya salad with generous lashings of caramelised onions on the side. We chose the salad options and ordered a side of the handcut chips for the table - a big bowl of crisp, hot wedges of fresh potato served with aioli.
Both meals were scrumptious – the tuna served medium rare, the Hāpuku with skin left on for a nice crisp optimisation of this white fleshed fish.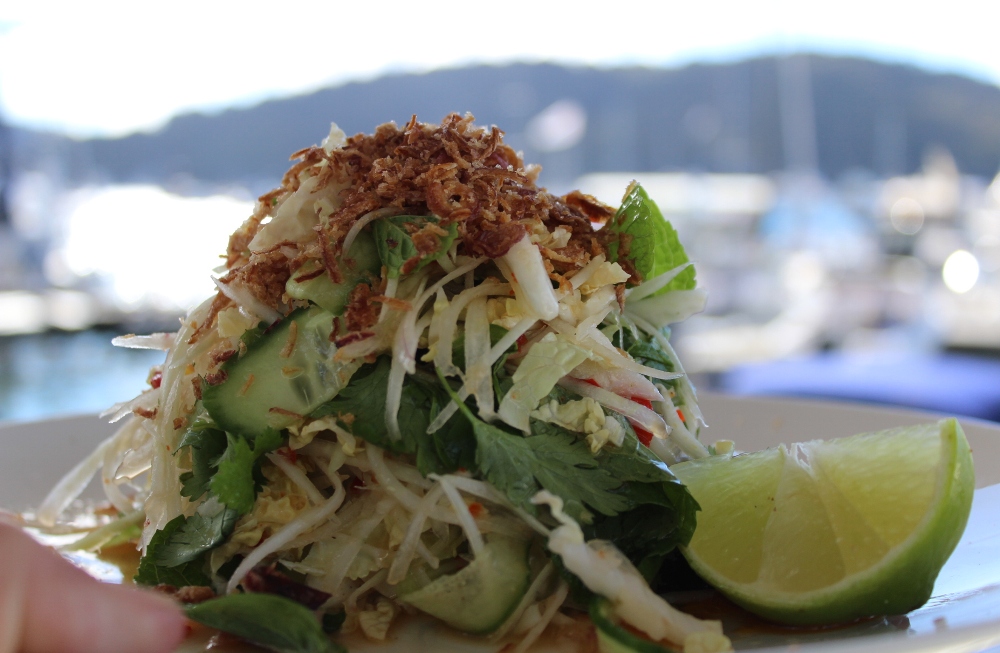 The char-grilled Bluefin Tuna - a generous fish steak piled high with a
Thai style green papaya salad
If fish is not to your taste you can choose from an Eggplant, capsicum, basil and goats cheese roulade served with an olive tapenade and sourdough toast, a Crispy Duck Salad with watermelon, cucumber, roasted cashews, Thai basil, chilli jam and fresh lime, Twice cooked Lamb Shoulder with jaew and a fresh herb salad or the Cape Grim oyster blade braised steak char grilled with sauce vierge and almond tarator. Salt & pepper squid with a sweet chilli and lime dipping sauce, Boston Bay mussels with apple cider, garlic, thyme, fennel and basil served with sourdough toast or House-made spaghetti with Coorong pipis, white wine, garlic, chilli, parsley and bottarga round out the other seafood options.
The Marina Café creates all their own jams, chutneys, sauces, cakes, muffins, tarts, ice cream plus more in house – ensuring the freshest and most delicious tasting dishes.
The Marina Café also hosts functions and offers catering as well as sells a range of these scrumptious jams and condiments if you want to take some home or give a unique gift from the foreshores of Pittwater.
The portions were so generous we couldn't fit in desert but there's always something sweet and excellent available for those who can.
On such a glorious Pittwater day, blue skies meeting blue water, it's no surprise that the outside dockside tables were full – we suggest booking a table for weekends although we were lucky and arrived between the changeover from breakfast to lunch and secured the table we wanted.
Wonderful late Autumn – early Winter fare in a lovely nook of Pittwater. We'll be back to try out the menu again during the warmer months.
1856 Pittwater Rd,
Church Point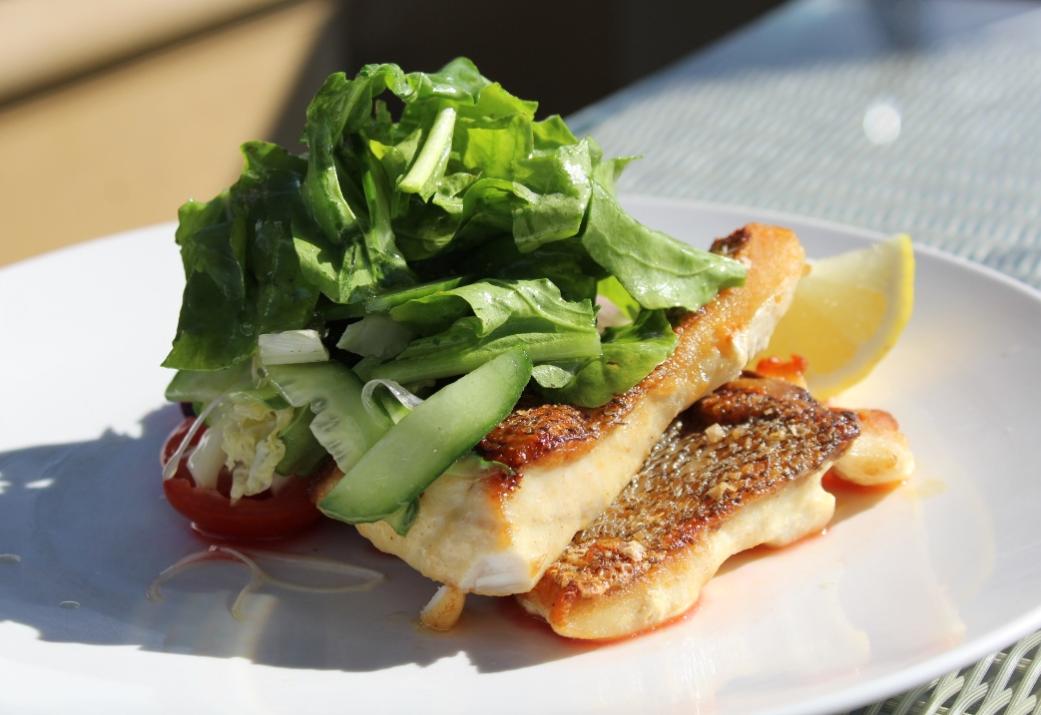 New Zealand Hāpuku with a Green Salad.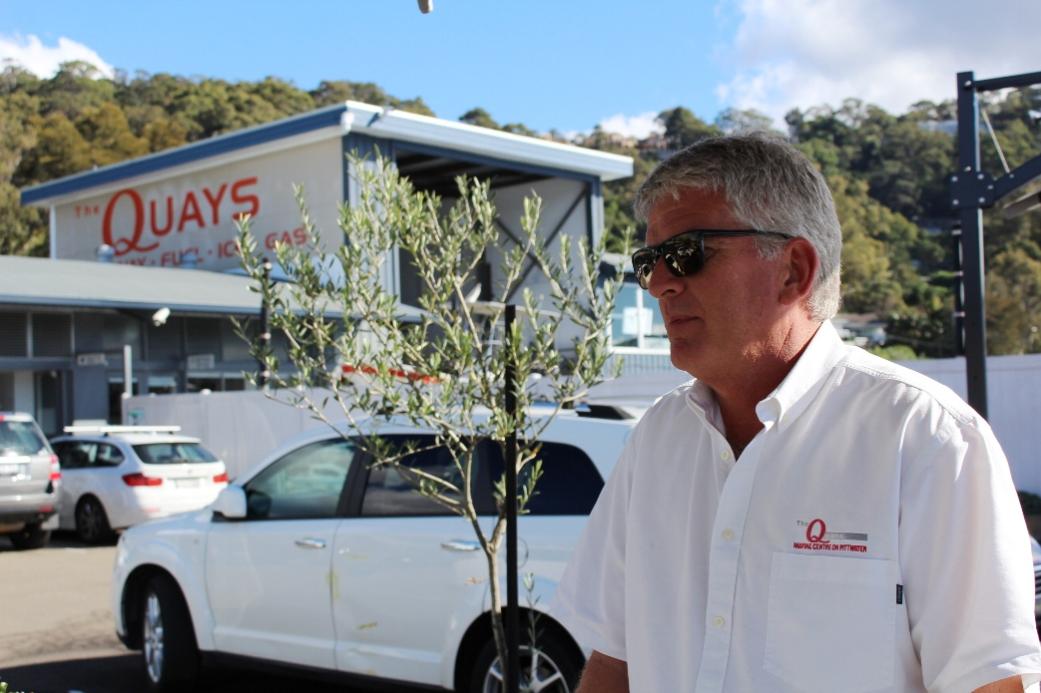 Stephen Hosking, Manager of The Quays Marina, Church Point - pauses for quick 'welcome back' before on to other duties.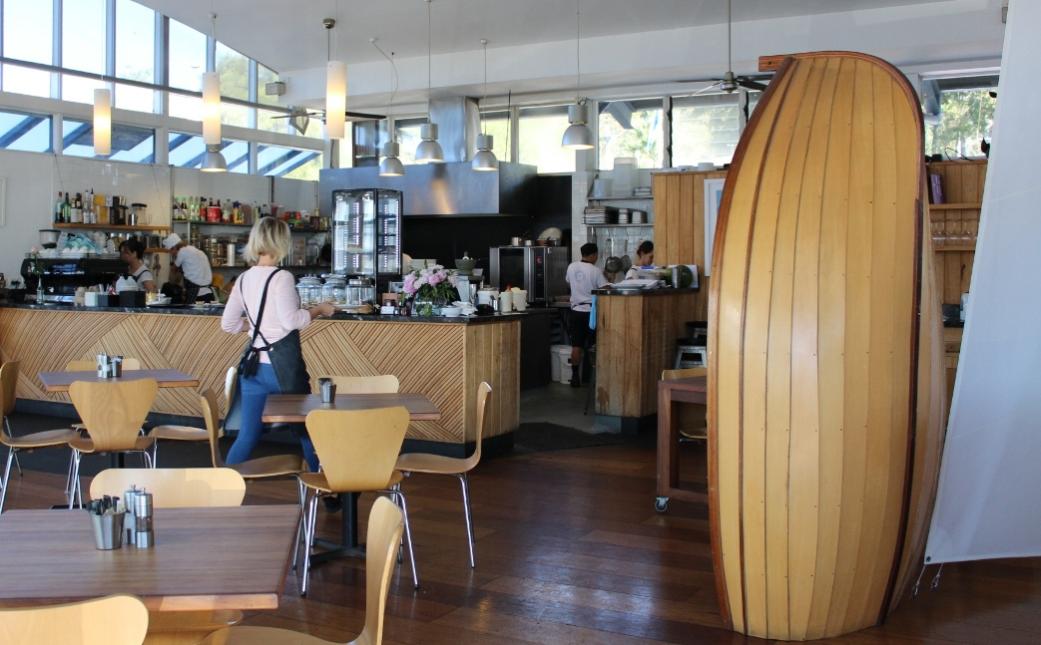 The Marina Café, Church Point - open kitchen, and everyone outdoors on a sunny afternoon
Recipe Ideas - Seasonal Fruits and Vegetables
Apricot - January Summer Fruits
Artichoke – The Flower Vegetable that Crops in Spring Australian and Native Cherries (Summer Fruits) - the Duntroon Connection - Marrianne Collinson Campbell Autumn is Apple Season Autumn Feast of Fresh Fruits and Vegetables for a Healthy Body
Cherry - Australian summer Fruit

Chick Pea Burgers with Homemade Hummus

Easter Feast - modern and historic
Edible Weeds Eggs: Five Ways - Savoury
Fennel - Winter Vegetable Full Fruit Bowl for Seasonal Health
Green Beans - Spring Vegetables
Healthful Cordials And Cleansing Tonics Hogmanay (New Year) Dinner - Australian Style
Make Your Own Treats For Christmas Gifts - Jaffa Rum Balls, White Christmas, Gingerbread People, Spicy Nut Mix, Strawberries Dipped in Christmas, Scottish Shortbread, Spanish Polverones, Melomakarona (Greek Christmas Honey Cookies), Kourabiedes (Greek Butter Biscuits), Italian Lemon Shortbread Squares (Shortbread con crema al limone)
Mandarins Spring Fruits Mandarins Winter Fruits
Mum'€™s Vegetable Soup with Macaroni
Nectarines - Summer crop Nicoise Salad: An Autumn Salad
Packham's Triumph Pears - The Australian Pear
Parsnip - Winter Vegetables Pear - Autumn Fruits
Potato Gnocchi Pumpkin Pumpkin Season 2015
Sage - the 'saving' herb Remembrance Day 2012 Food
Self-Saucing Winter Puddings Silverbeet - Winter Vegetable
Spring Salad Season Spring Strawberries Spring Salads
Summer Lilli Pillis Summer Passionfruit Summer Peaches, Quandongs (Wild Peach) - Marian Rowan Ellis Summer Raspberries Native Ones - Adam Forster
Ten Minute Spring Salads; Spring Fare The Food of Love Tomato
Winter Crops Winter Vegetable Pies Zucchini

To list your business, have a Pittwater Online News Food page run, or place a logo on the Pittwater Online News Food page, please contact us with details of your requirements. Logos may be embedded to redirect to your own website. Full pages include an overview of menus as well as beautiful images to make the food sampled look its best.
Pages are archived into Permanent pages past their week of Issue.
Permanent pages in Pittwater Online News average 800 thousand visits per annum past their week of Issue ensuring diners will continue to view your eatery as a potential venue for breakfast, lunch or dinner or as the place to hold their larger functions.
For Rates and Packages Contact us at: pittwateronlinenews@live.com.au