February 23 - 29, 2020: Issue 439

Local Mum's Call-Out To Food Service Venues: Please Feed My Kids Too - Supplier Of Allergy Free Food & Services Launched
Two of Annabel's sons eating burgers and enjoying a rare meal out – a gluten free burger at Avalon's Sunset Diner, who are currently selling at least 100 gluten free burgers a week. Photo supplied.
Northern Beaches food service venues are missing out on business because they're not adequately catering for locals with food allergies. Avalon mum of three, Annabel Selby-Jones, is frustrated with not being able to take her kids with Coeliac Disease out for a family meal more often, or grab a quick take-away, so she has quit her job to launch a business that helps food businesses more easily manage food allergies.
FeedMeToo not only supplies allergy-friendly food to businesses, but Annabel also provides education, resources and advice on how to avoid cross contamination in the kitchen.
"Australia has a really high rate of food allergies, and prevalence seems to be increasing. At the same time, the number of people choosing to avoid ingredients like dairy and gluten is on the rise. This is a significant number of people looking for better allergy-friendly eating out options. In addition, these people dine out with friends and family, making that proportion of lost business even higher, said Annabel.
"Food businesses may think it's too hard, or not worth the effort catering to food allergies, but I have a family of five who doesn't dine out because of lack of choice for our 10 and 12-year old boys with Coeliac Disease. And I'm not alone."
Locals looking to dine out with food allergies have to work really hard to find tasty options. Some venues offer gluten free bread, or maybe grilled meat and salad, but it makes for a pretty boring meal choice compared to the rest of the menu.
Annabel says, "The range of allergy-friendly foods in supermarkets has steadily improved over the last 10 years, so we eat really well at home, but the kids can't seem to find food they enjoy when we eat out. And like most people with food allergies, we need to know that the food has been prepared using separate utensils so the meals aren't contaminated.
"My kids don't want to eat salad when their friends are eating pies and chips and burgers. And there's never anything interesting for dessert. A fruit salad just doesn't cut it for kids, or adults," says Annabel. "It's time to think beyond the salad."
Annabel understand the issues of cross-contamination, having two kids who need to eat gluten-free and three other family members who don't. "I've been successfully managing cross-contamination in my kitchen for 10 years, so now FeedMeToo is here and ready to show commercial kitchens that you can too."
Food Allergy Facts
Food allergy induced anaphylaxis has doubled in the last 10 years
Research on members of Australia's leading food allergy support group found 70% of don't feel confident eating away from home
Similar research found 84% of Coeliac Australia members would like to eat out more but aren't confident
99% of gluten free customers are likely to return after a good dining experience and they don't dine out alone
About Feed Me Too
FeedMeToo is an online platform that enables Australian food service to easily cater for customers with food allergies, and helps reduce the risk of your customers being exposed to food allergens.
Feed Me Too supplies venues with the resources, foodstuff, and education to create safer and more appealing dining out options for Australians living with food allergy.
Cafes and restaurants are missing out on business by not adequately catering for customers with food allergies. Most food businesses aren't well educated on the risks involved with not properly handling food, and the likelihood of cross-contamination is high.
Australia has the highest rate of allergies in the world, with around 20 per cent of the population affected[i].12% of Australians avoid wheat and/or gluten.[ii]
At the same time, people living with food allergies are missing out on eating out. A Coeliac Australia survey showed that trust is a major issue when eating out. 62% reported that fear of cross contamination prevents diners with Coeliac disease from eating away from home. Research conducted by Allergy & Anaphylaxis Australia found that 4 out of 5 respondents have had an allergic reaction when eating away from home. Given that people usually dine with friends or family, this equates to vast numbers of Australians who simply don't eat out.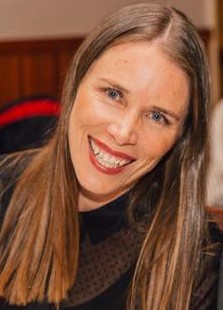 According to Coeliac Australia, the gluten free consumer is very loyal if they have a good dining experience. A recent member survey reported that 99% of customers would be very likely to return to a restaurant where they had a good gluten free experience. And most share their experience with others in the food allergy community.
Annabel Selby-Jones founded FeedMeToo after being frustrated with the lack of dining out options available to her two sons with Coeliac Disease. Sure, some venues have lovely salads, or grilled meat and vegies with no sauce, but that doesn't do the trick for lots of kids who stare longingly at what other kids are eating. And often upon further questioning, we'd discover that the gluten free chips on offer had been fried with other battered foods, or the gluten free pizza cooked amongst the wheat flour from the other pizzas. Eating out was just not worth it for our family of five.
With a background in food and health communications, and personal experience living with the challenges of food allergies, Annabel decided it was time to fill in the gaping hole in the market by linking suppliers, foodservice and food allergy educators to Australians living with food allergies.
More information available on products and services at: www.feedmetoo.com.au
[i] https://nationalallergystrategy.org.au
[ii] https://www.coeliac.org.au/foodservice/r=C5840E97DBFBC7FFBCC094960CAB701F