August 30 - September 5, 2020: Issue 464

Simply Smashing Spring Lunches At The Boathouse Palm Beach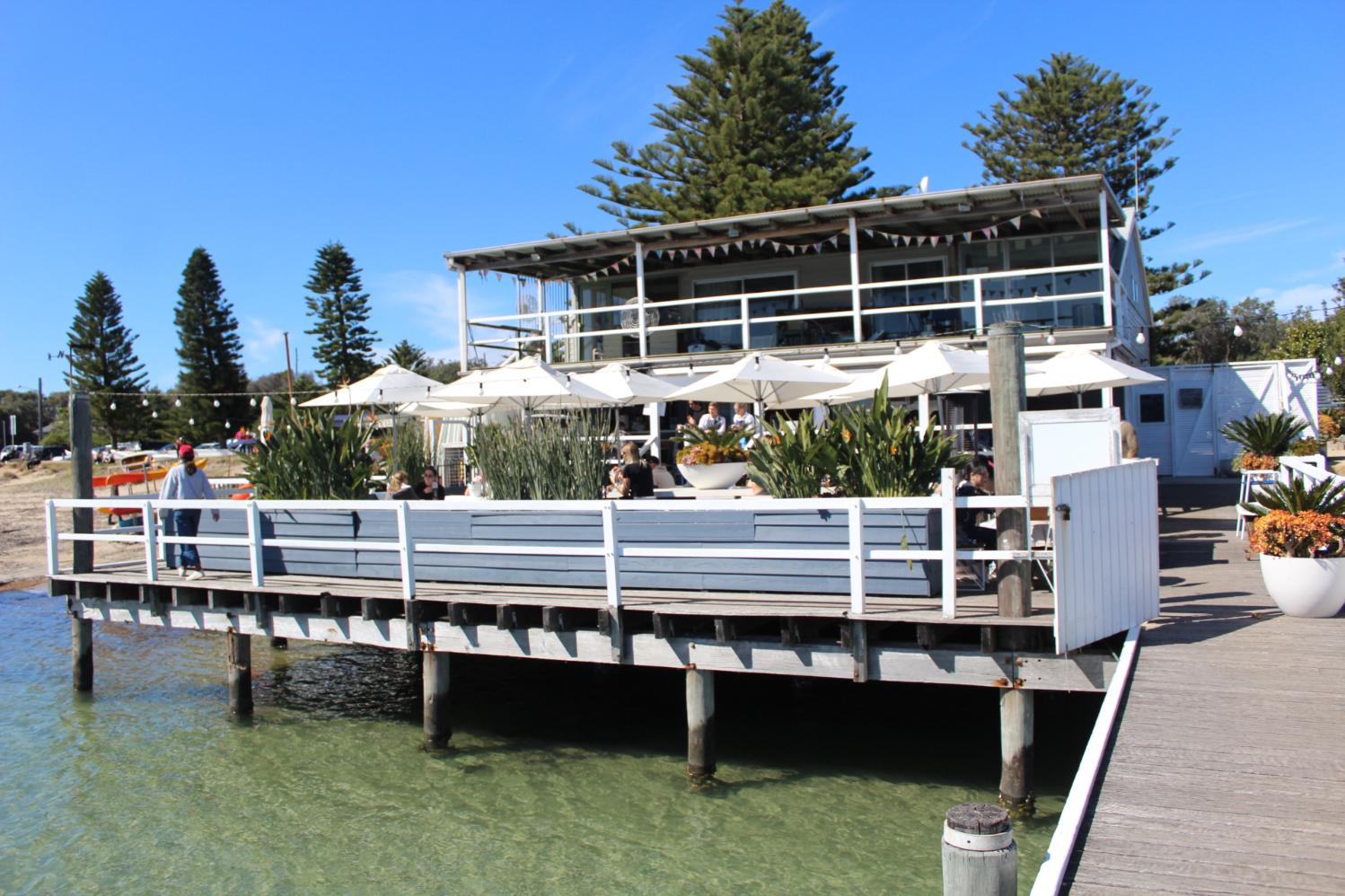 The Boathouse Palm Beach
Governor Phillip Park, Palm Beach
Open Monday to Sunday, 7am to 3pm
Phone: 9974 5440
Website: www.theboathousepb.com.au
Pittwater Online on staff foodies took a lunch break on Thursday August 27th to enjoy glorious late Winter - early Spring sunshine in a beautiful setting overlooking the northern end of the Pittwater estuary on Station Beach. Although practising Covid-safe plans, and with a steady stream of people outside watching the filming of Home & Away, a table on the deck was quickly secured after sign in measures.
This venue with a lot of history has a real old-Pittwater charm and is renowned for its breakfast fare with everything from the Boathouse GF seed loaf or fruit loaf to seasonal fresh fruits and the highly recommended Ricotta Hotcakes, Avocado + Tomato Toast with Feta, fresh basil, sourdough + lemon or Smoked Salmon Fritters on offer.

The lunch menu is a traditional by the sea celebration of Australia itself - Sydney Rock Oysters, a bucket of Queensland Tiger prawns, the Trout Board (Pate, smoked trout, creme fraiche + sourdough), Grilled Barramundi, Fish Pie, Beef Carpaccio and lighter tastes catered to in the Grain Salad (GF + V; Avocado, kale, miso, seasonal greens + seeds) and Pea + Avocado Cracker (GF + V; Zucchini flower, coriander + green chilli).
As one lunch-break customers' ears always stand up at the whispered mention of 'Sydney Rock Oysters', a dozen of these plump beauties was always going to be a must.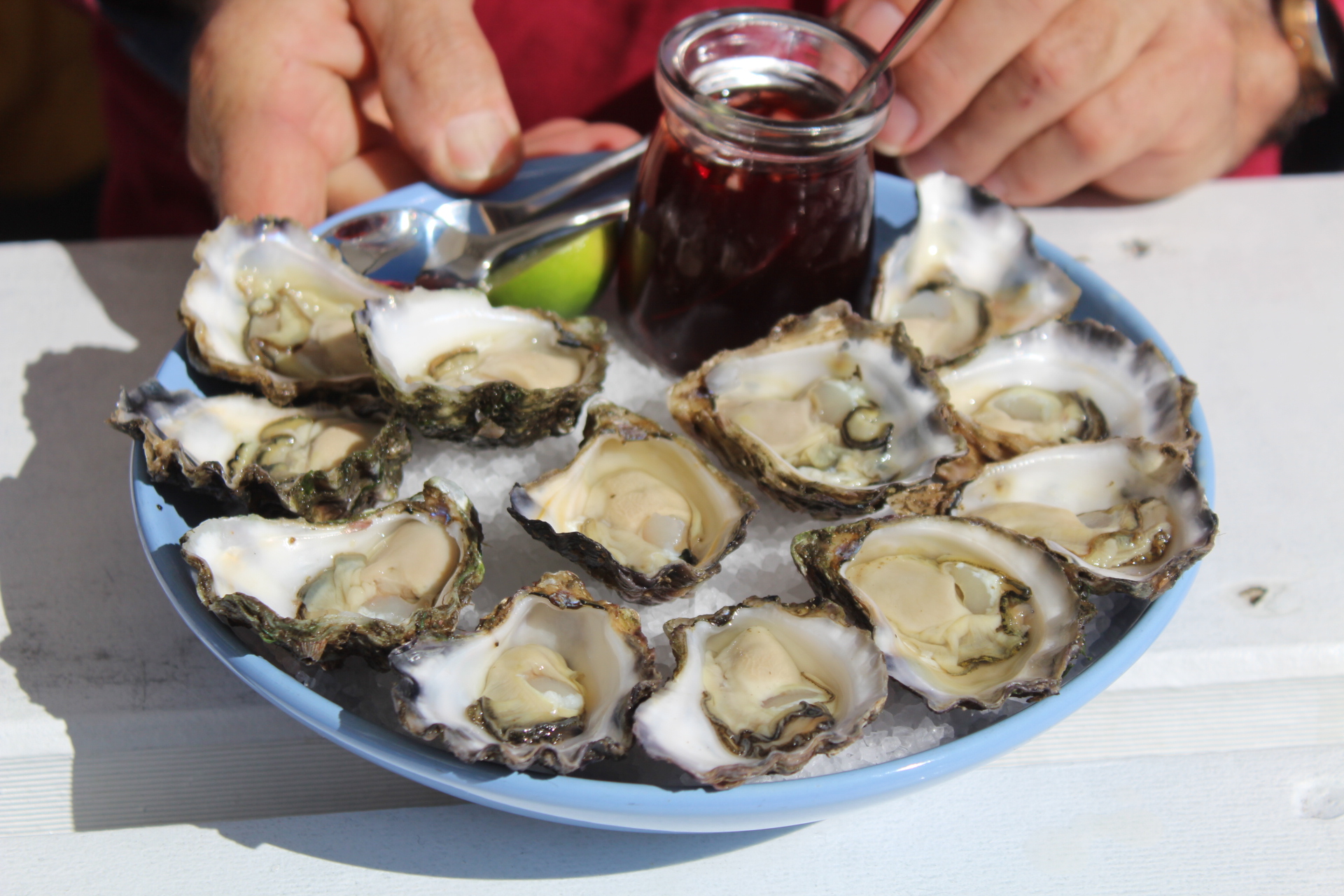 These were followed by Beer Battered Fish and Chips with the Boathouse tartare + lemon and a Beef Burger with Cheddar, bacon, aioli, lettuce, pineapple, pickles + beetroot and served with thick get-serious chips and a chutney that although it's not mums' recipe, it comes within cooee of her excellence.
The fish and chips plate was piled high with crisp really fresh fillets and so many chips, they could not be finished. The Boathouse Tartare a nice creamy smooth one with just the right amount of tang.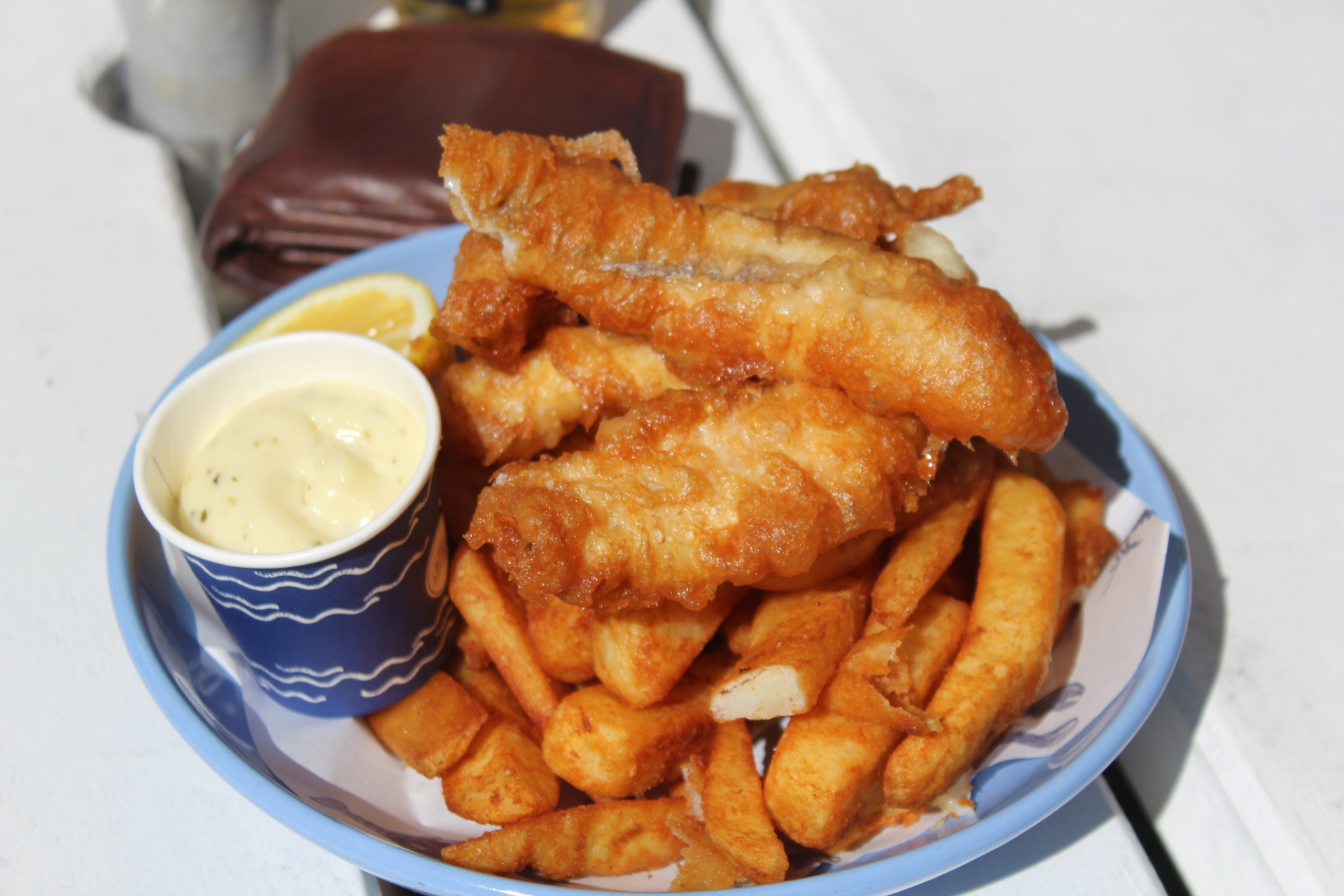 The burger a serious stack of juicy Aussie beef, generous amounts of bacon and cheese so you could actually taste it - loved the pickles too.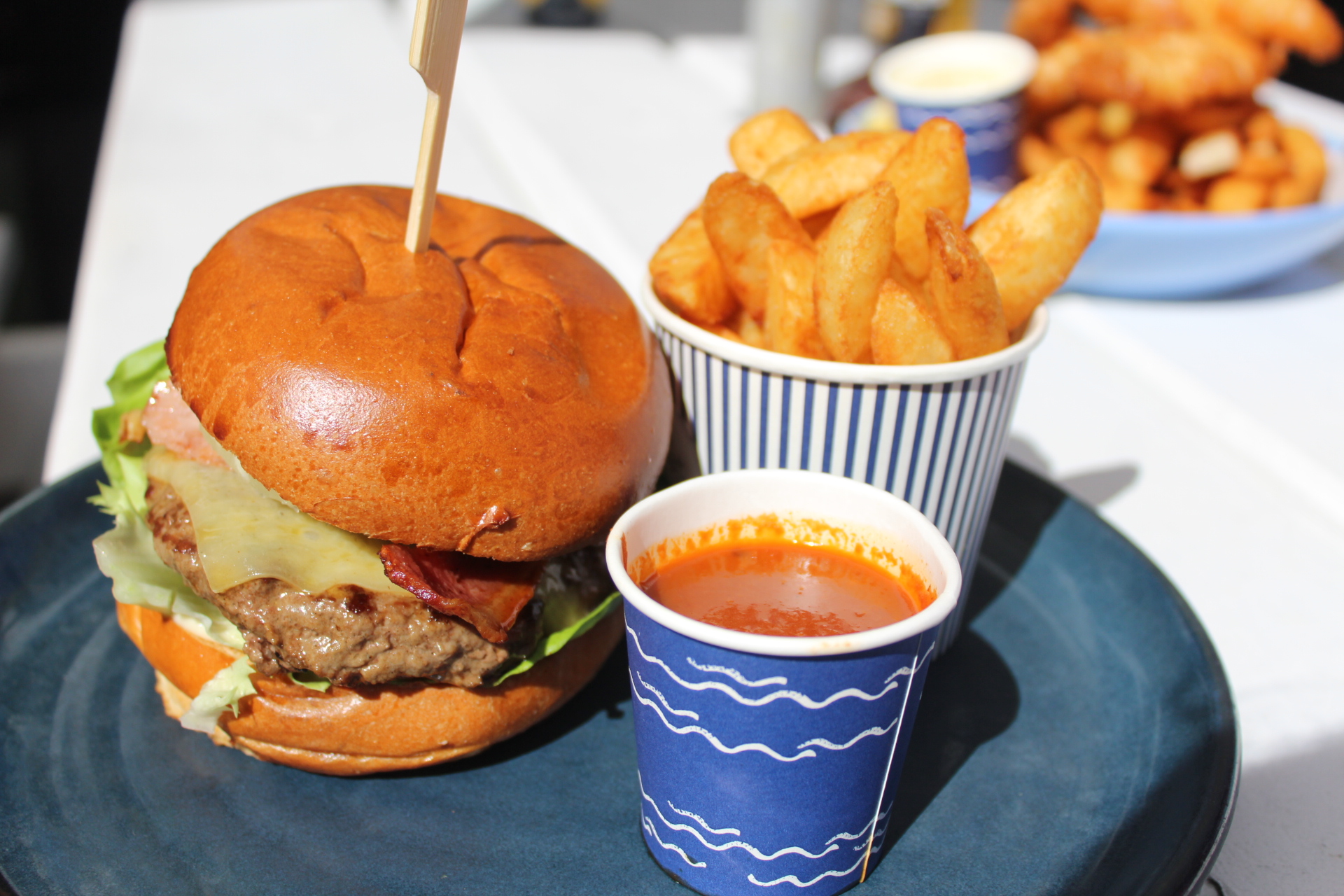 A frosty beer on one side of the table and cold crisp cider for the other complimented the brine of the oysters, the taste of the sea in the fish and luscious juiciness of the burger.
Although there was a steady stream of customers, all allocated distance and spacing, the food came to the table quickly and was hot, despite the chill in the wind. With views to Barrenjoey Lighthouse, a ferry streaming past or yachts with sails billowing running under the Kuring-gai Chase National Park, this was pure Pittwater made better.
The Boathouse is currently offering a Fathers' Day special for those who want to avoid the Sunday crowding that is Governor Phillip Park - you can get a meal for 4 delivered to your home.
Details about that and other yummy goods you can order online here: theboathousecatering.com.au/collections/fathers-day-meal