April 6 - 12, 2014: Issue 157
Northern Beaches Youth Bands
A little over one year ago Jenny Walsh founded NBYB or Northern Beaches Youth Bands stating " NBYB is for Bringing Together Young Bands and Fans On Sydney's Northern Beaches" and "To assist young musicians and performers between the ages of 12 and 25 years."
The Mission?: The Northern beaches Youth bands is to assist young musicians to post gigs, receive up to date information, give opportunities to play at various venues and connect local bands and fans together to share their love of music.
Want to know more? So did we:
Where did this idea come from?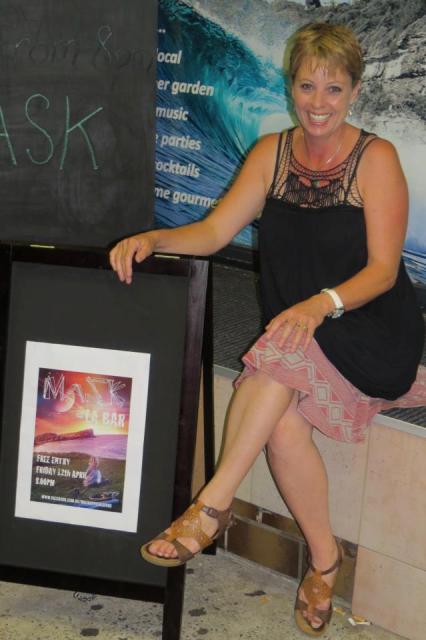 Originally it was a premise to engage with people on the Northern Beaches. I thought about how this could be done and thought 1; would be music and 2; would be Social Media.
I went to TAFE and studied Music Business Certificate III and part of one of my assignments for that was to make a Facebook page which I then went ahead and did. This happen to coincide with Warringah Council's YoYo Northern Composure Band Competition - so I went along, took photos and put them up on my page; Northern Beaches Youth Bands.
Early on we started putting on gigs, since then it has just grown and grown; we're now at over 3000 likes and only just over 12 months along.
I've met some wonderful people, amazing people who have been so supportive.
I would like to mention Mona Vale Music at this stage .They have come on board as a sponsor for Northern Beaches Youth Bands – Gavin Leach, whom I approached 11 months ago, provides gear for many of these gigs. He has been absolutely awesome in supporting us and has also been a great teacher for me as well. His advice has been invaluable and they are really nice people to work with
What is the aim of Northern Beaches Youth Bands, to get gigs for kids?
Yes. It's aimed at between 12 and 25 years, however it is emerging, particularly for some of the charity gigs we do, that a lot of young bands have original music they wish to showcase, which I'm absolutely all for as without original music we wouldn't have the popular music that people listen to on the radio. There are also times when there is a calling for cover bands and I have been calling on a couple of the older local cover bands to fill those positions.
Generally the emphasis though is getting young bands to do recordings, supporting them at gigs and securing them gigs. Posting social media on the page for them if they have events coming up.
What goes into organising a gig?
Deciding what the genre of the evening will be; whether it will be a band night – it might be a Rock night, a Heavy Metal night, or it might be an Acoustic night – so there we might have a smaller stage so the musicians can engage more one to one with audience – we'd make it more intimate, have lounges, cushions, so people can come and chill out while listening to some acoustic music.
So I simply choose the genre that we might to do or a young person approaches me and says 'we haven't played for a while, we'd really like to play' and I'd say 'that's great, – do you have any other friends with bands that might like to play?' because at the end of the day it's not just about having a great range of bands, it's also the friendships – so if you have one band that's friends with another band that can keep establishing networks, supporting each other. That's as equally important as having a gig that's fantastically well played.
Again that's not the reason behind it, it's not so we have the best band and find the next INXS – it's about friendships and feeling good as a young person and being involved and passionate about something.
Why did you choose the Youth age bracket?
I know from having teenage children myself that there aren't a lot of facilities to engage this age group after hours, and I knew they liked music, so I thought that was the area to target.
So instead of having a permanent structure Northern Beaches Youth Bands has created a movable structure that happens where you all meet?
Correct.
So how does someone interested get involved?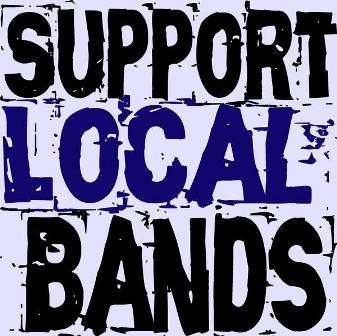 They simply contact Northern Beaches Youth Bands through the Facebook page – my email is under the 'About' part of that page. I am creating a website over the next few weeks. This will be predominantly a booking agency.
We have a team – I have Sound Engineers, Lighting guys, Graphics, Photography and Video. I book the acts and liaise with the venue then we all get together, we discuss it, organise what gear we need, where we're going, and I help all the young people put that into action and they gain experience putting a gig together.
What is your favourite music?
I like a mix of music – everything really. Rock due to my genre era but I also love acoustic performances – beautiful songwriting and beautiful lyrics that tell a story.
After a year of doing this, what would you say to any young musician that wants to get into performing?
Practice, obviously. Find yourself a really good set of people that you can work with well and go the distance with – and that's not easy, people have to be aware that this is just like any relationship – you've really got to work on it, despite being mates, it's still a big commitment. Keep up with what's going on and get yourself out there – get yourself a business card, get yourself a Facebook page.
Make sure you update your Facebook page regularly – keep these fresh – even if you take a picture of yourself eating a piece of toast in the morning and post that. What you are looking for predominantly is fans and generally speaking, and not being sexist, it's going to be girls initially who follow boy bands and boys who follow the girls – so, without being silly, just take a picture and post it – band practice, whatever keeps it up to date and fresh.
But mainly, contact Northern Beaches Youth Bands if you live on the Northern Beaches!
You also provide a lot of community input by organising music for charitable events – the Paddle to Battle MS run recently at Collaroy being one example. Why do you do this as well?
I've worked in Community Services for years and I believe it's important to give back where you can.
What is Northern Beaches Youth Bands 'motto'?
It's not a motto but 'Persist'. I think persistence is a word that should predominate for all musicians. You have to keep playing, keep doing gigs, keep practicing - persistence should be a key word. Don't give up – if you believe in what you are doing and you're passionate about it, keep going.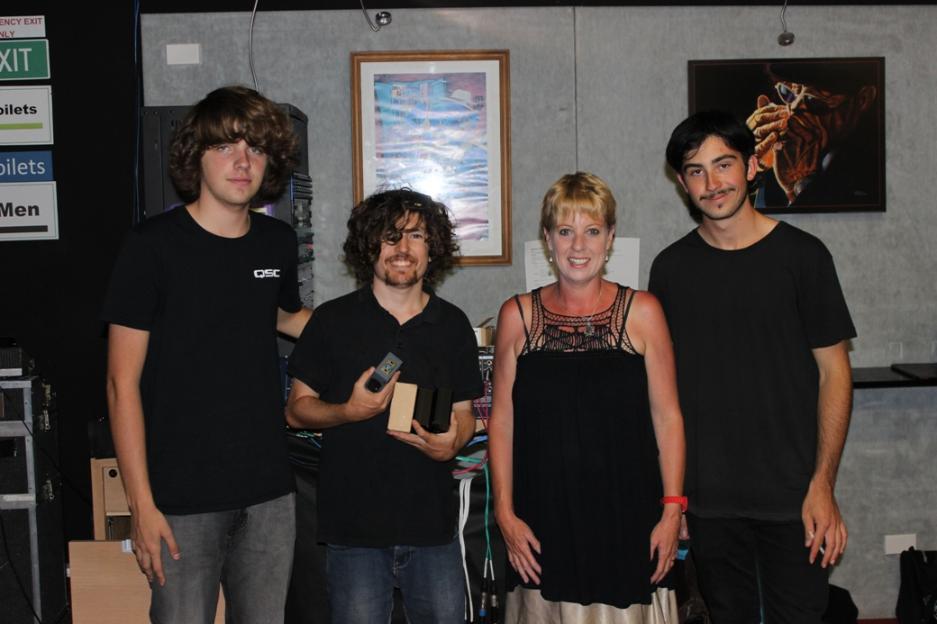 Copyright Northern Beaches Youth Bands - Jenny Walsh 2014.