February 19 - 25 2023: Issue 572

Country Women's Association Manly Branch Celebrates Its 100th Year: 1923 To 2023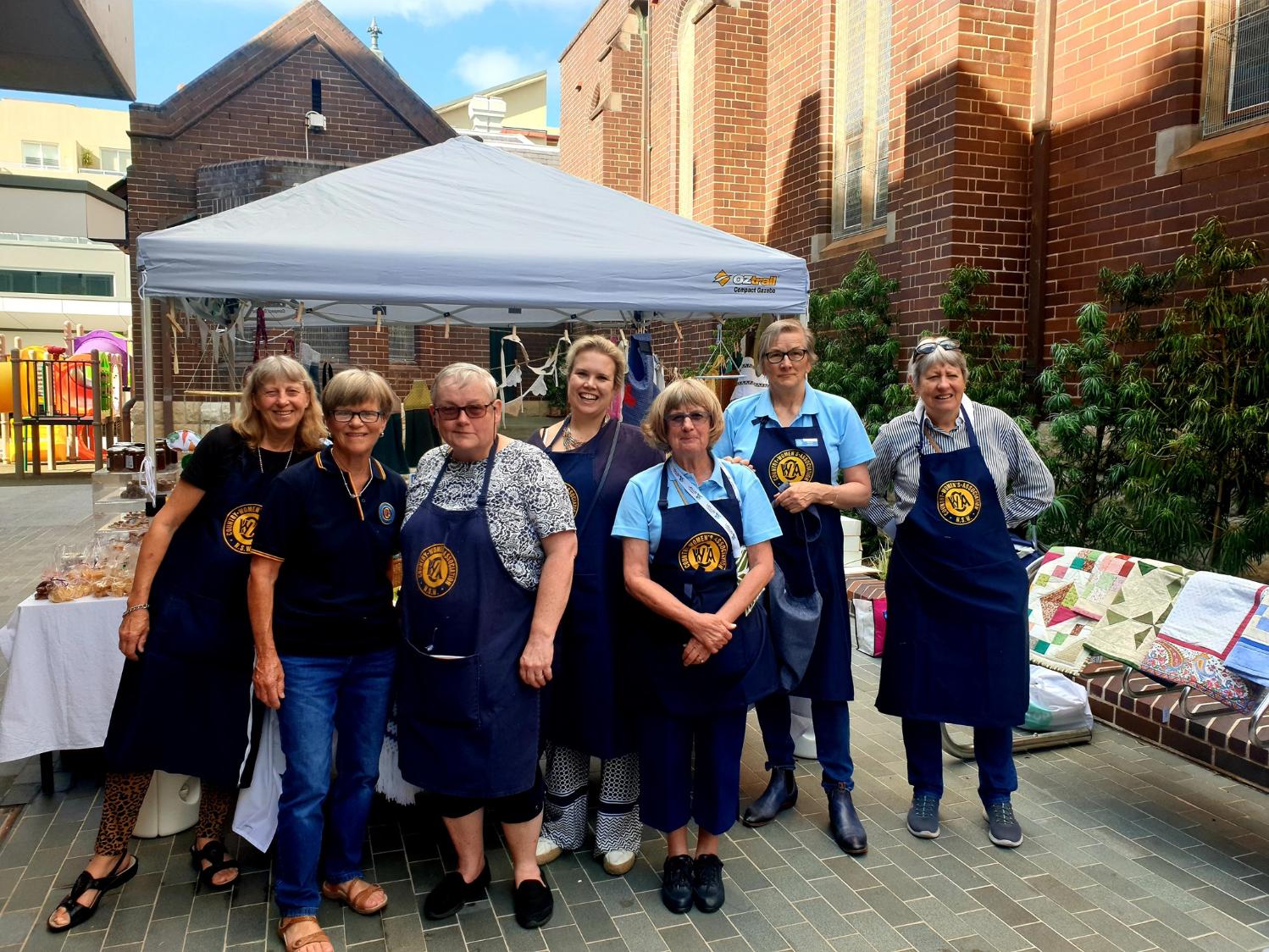 Manly CWA Mother's Day stall 2021 workers - CWA Manly's Mother's Day Stall in Manly excited a lot of interest from people looking for unique handmade gifts for "Mum" and many people enjoyed their famous scones at the Devonshire Tea raising money for the Cancer Council's Biggest Morning Tea program.
On Facebook: www.facebook.com/CWAmanlybranch
Email: manlycwacomms@gmail.com
Instagram: cwamanly
The Manly branch of the Country Women's Association (Manly CWA), was established in 1923 and since then its volunteer members have done all they could to support country women and their families.
This area was still very much a farming place in 1923 – the subdivisions and housing that commenced in the 1920's and 1930's meant this was still mainly weekenders and resorts outside of more populated areas such as Manly and Narrabeen. These were surrounded by farms and farmers with everything from the market garden to diaries filling every space in between.
This year CWA Manly Branch will celebrate its centenary with a variety of community focussed events and activities – all you have to do is join in.
Our thanks to Country Women's Association - Manly member Diana Whitton for her assistance in putting together an insight into a local institution's current works to begin their 100 year celebrations.
On what date was the Manly CWA constituted?
Manly Branch formed on 1/06/1923 and they had 74 members
What was the main purpose for forming a CWA in Manly?
The group was formed for friendship and support of women in Manly and throughout NSW.
Who was the first President?
Mrs Tindale. Mrs 'Cecil' Tindale was actually Claire nee York, a native of Singleton and Muswellbrook where her father was a horse specialist. The Tindales had been coming to Manly for years for holidays.
What activities were the focus of group activities then?
Country women were fighting isolation and a lack of health facilities. The members worked tirelessly to set up baby health care centres, fund bush nurses, build and staff maternity wards, hospitals, schools, rest homes, seaside and mountain holiday cottages - one at Dee Why set up through the work of Manly CWA members was opened in December 1923. The women of the CWA have been initiators, fighters and lobbyists. They have made localities into communities by providing social activities and educational, recreational and medical facilities.

What do members do now?
We have a wide range of activities – handicraft online and face to face sessions. Online is on the 2nd and 4th Saturday afternoon from 2.30; other days for the community to be part of skill development – 25th February, 22nd April and 24th June at St Matthew's Church. Plus days for member to come along and learn more skills.
We also have monthly online cooking show where members and friends join to share and learn new ideas and some cook along with the presenter.
CWA has annual cooking and craft competitions which are for both members and other community members.
Each year we focus on one country – we learn about the cooking – art, culture, cooking and crafts and share the knowledge. Members also have the chance to go to special events presented by the country of focus.
We also focus on particular areas:
Country of study: LATVIA
Primary product: Rice
Fauna: Native Bees
Flora: Warrigal greens
Foe: Feral Cats
Medical Research support: Ovarian Cancer
This year we have loads of activities. At Manly CWA, we are all about creativity and what a better way to share or learn a new skill at our upcoming branch creative day. It doesn't matter if you are a professional knitter or baker or want to learn a new technique come and join us!
Our first session is Saturday 25th February 2023. Please register your attendance at: https://events.humanitix.com/let-s-get-creative
Details of Cooking Shows and Craft days - anyone may join in: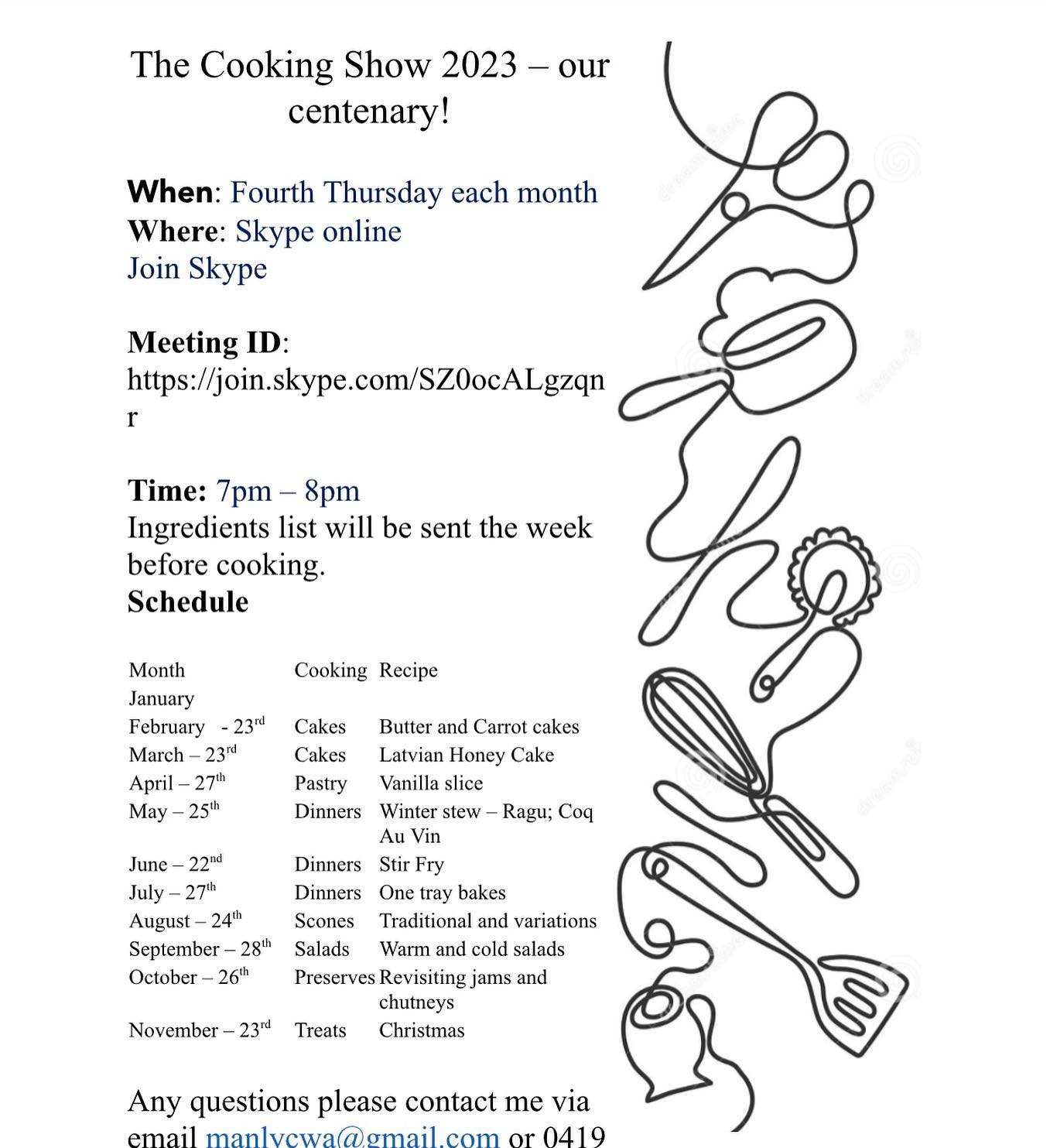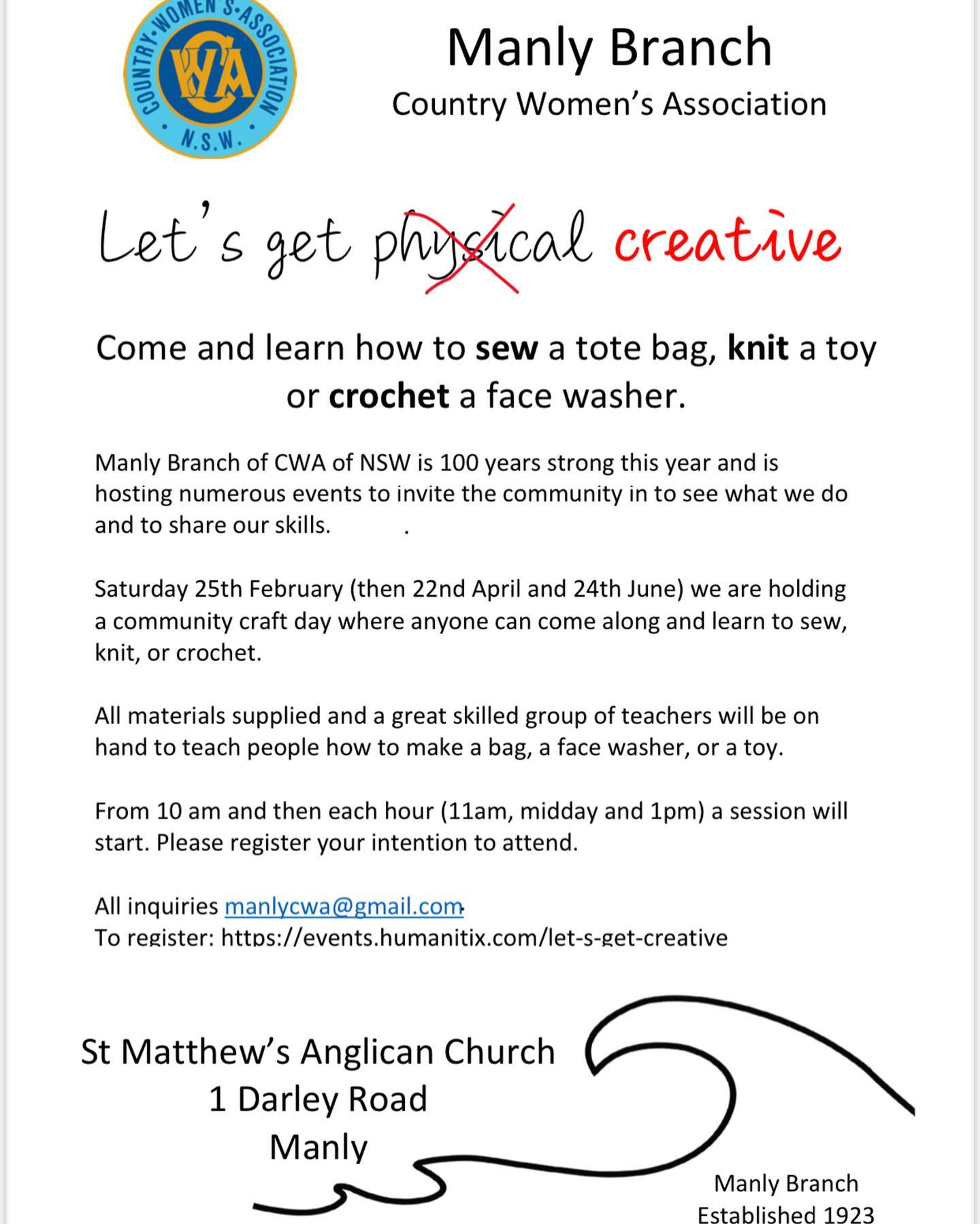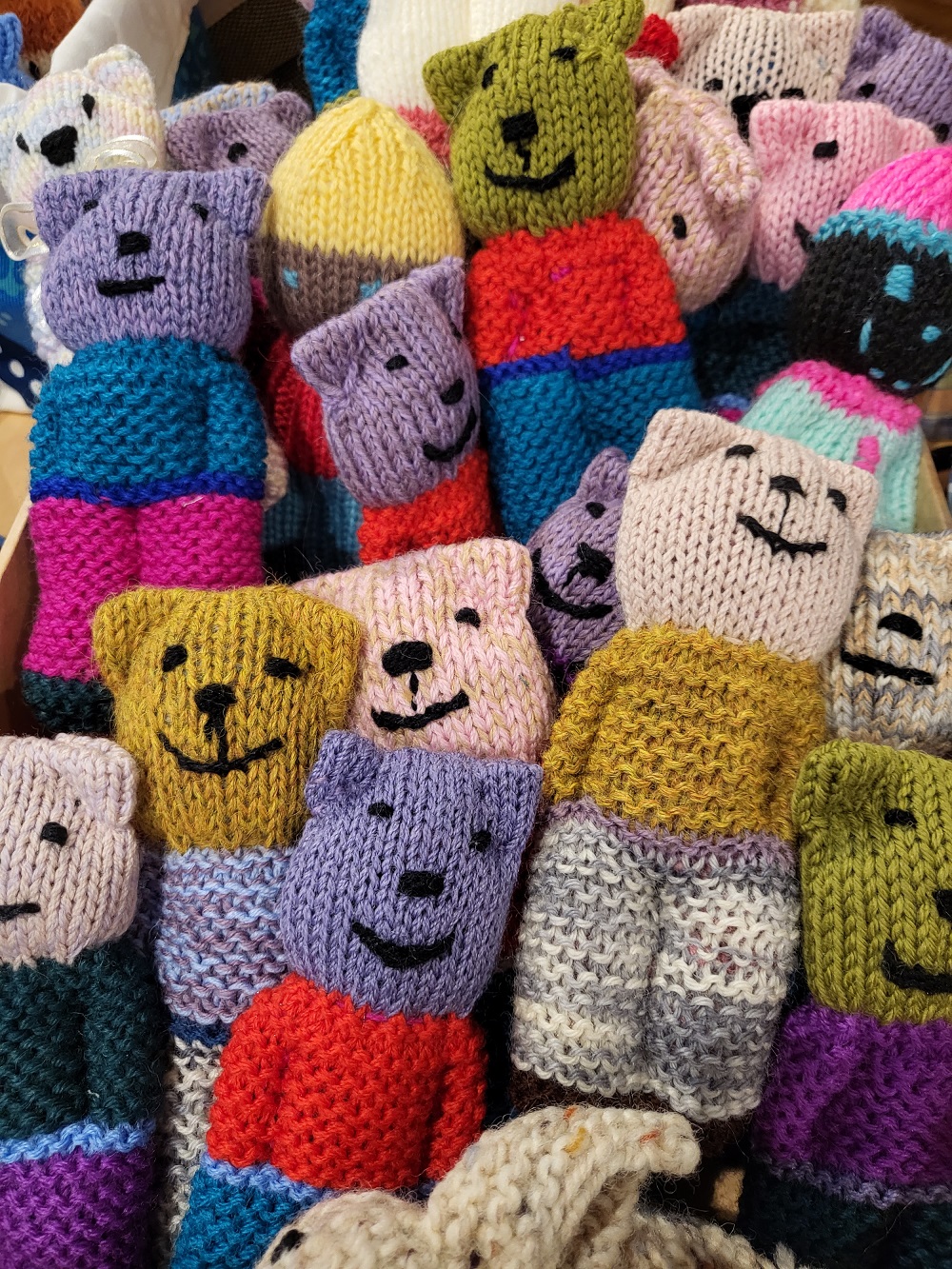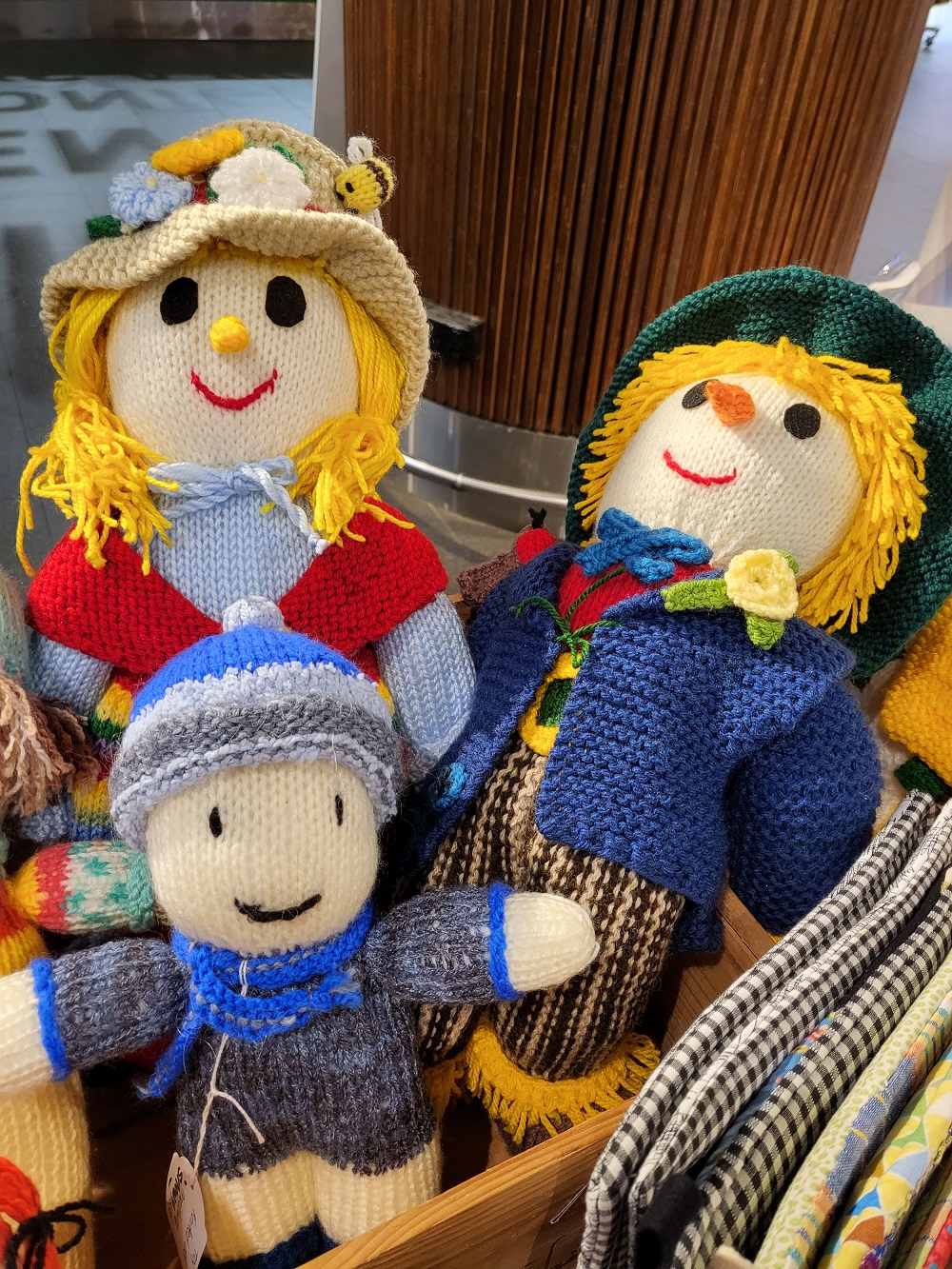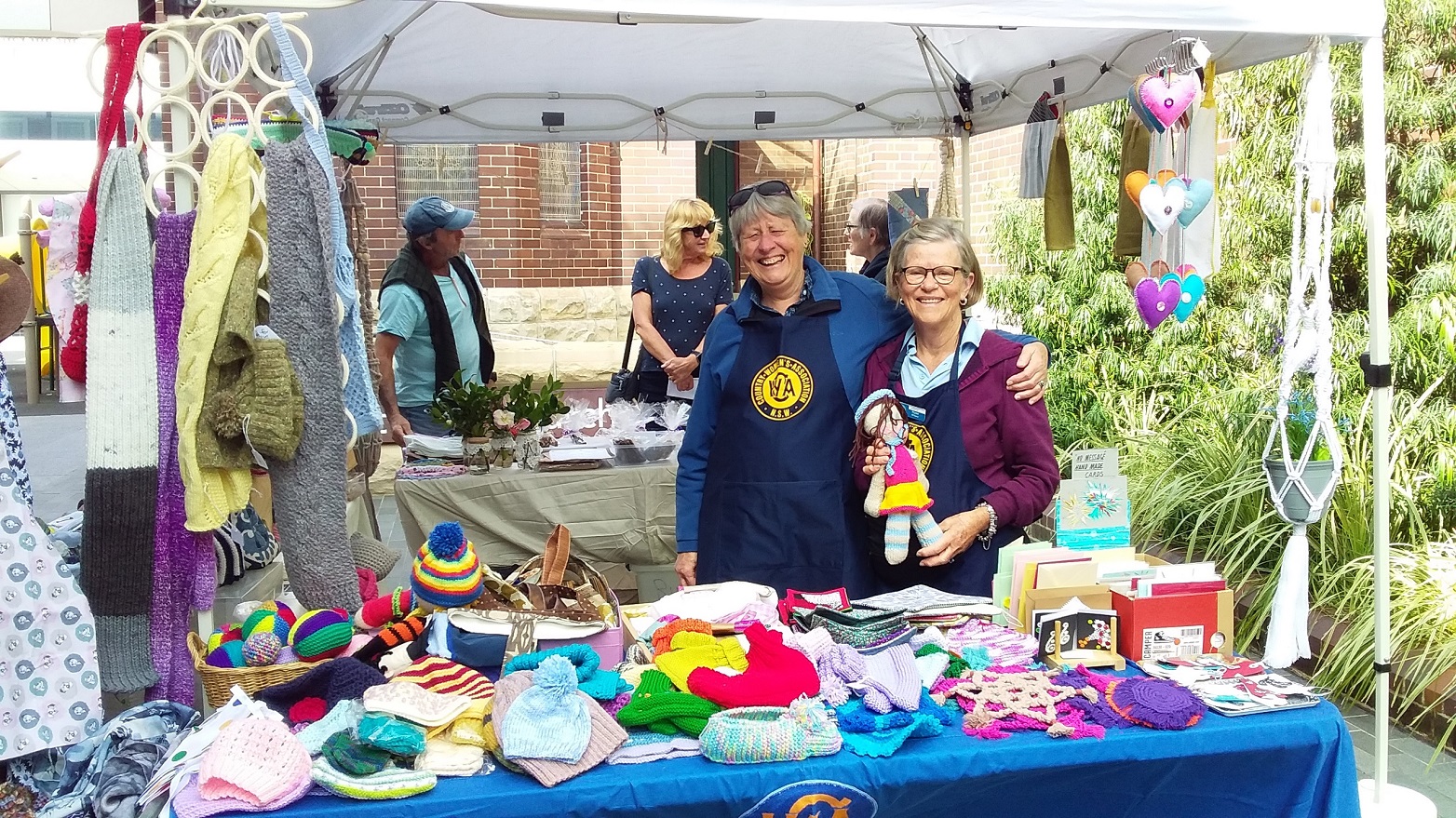 CWA Manly Stall at St Matthews' on The Corso
Our International Women's Day High Tea – 11th March 2.30pm. St Matthew's Anglican Church $67 + BF
Guest speaker – Deborah Wallace
Book in at: https://events.humanitix.com/manly-cwa-international-women-s-day-high-tea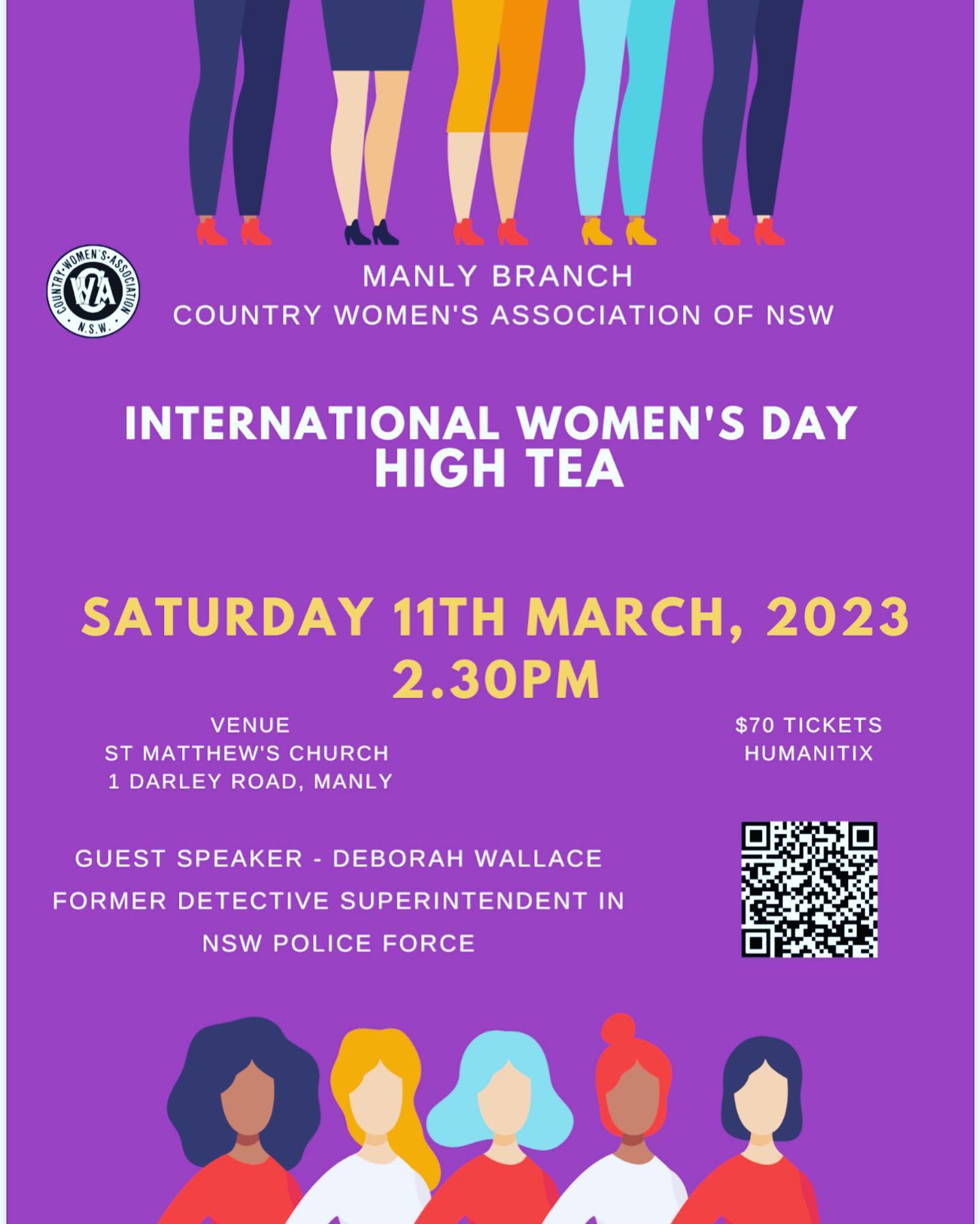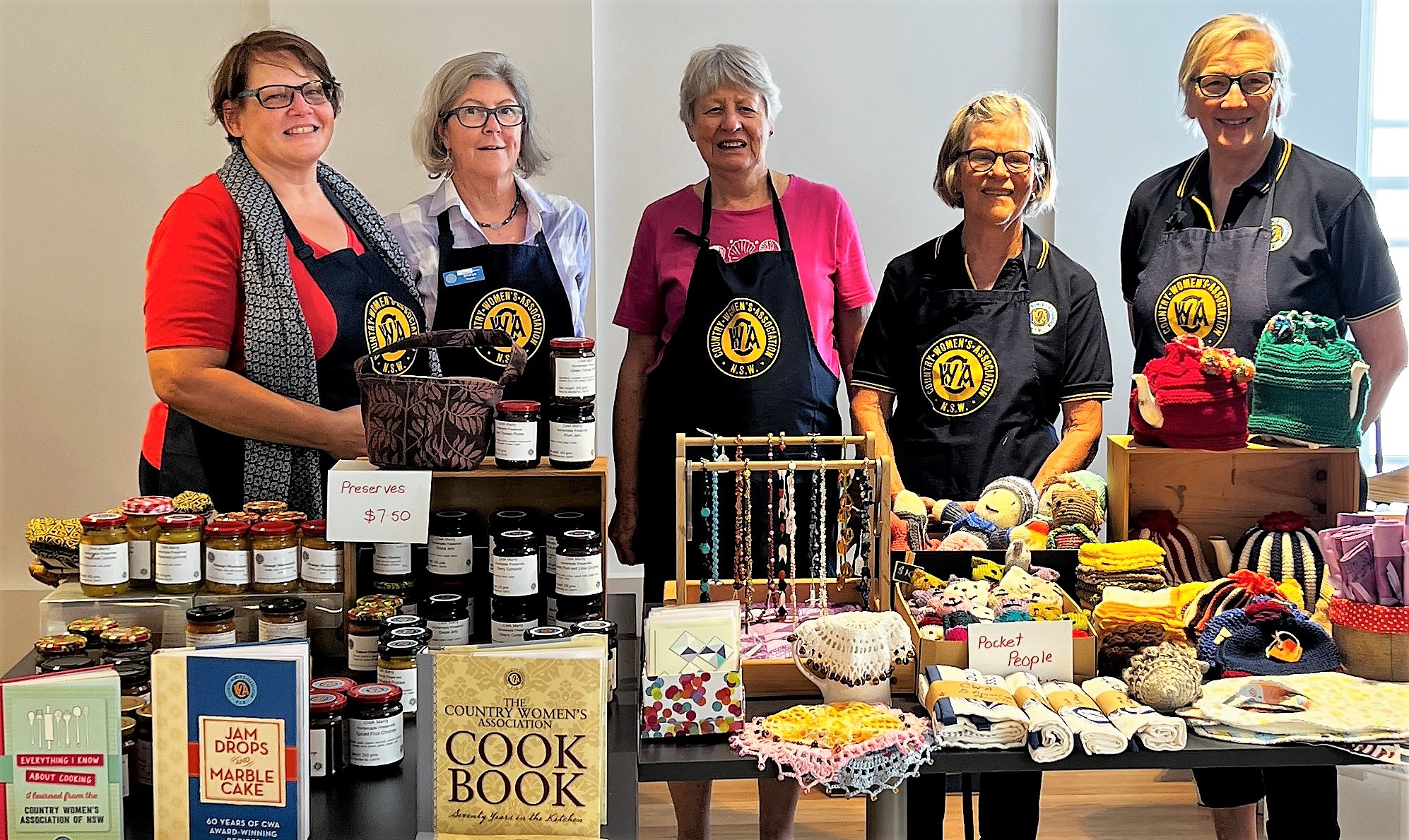 CWA Manly Members and stall at past IWD Day

Manly CWA also has a strong local community focus – why is that?
We are here to support women in the local area as there is a great need by various organisations. We have a local focus as we can see what support is needed and give it quickly. Recently there was a call for bags for Meals on Wheels and we have donated 150 fabric bags to their cause. Local women's refuges require resources and we can assist. ;
Manly CWA has been a long-term supporter of the Bush to Beach Program – how did this commence, and what do the members do when the kids are at South Narrabeen?
The members support the wonderful program of Bush to Beach by organising the catering for the children, giving them a bag of essentials for their stay at the beach.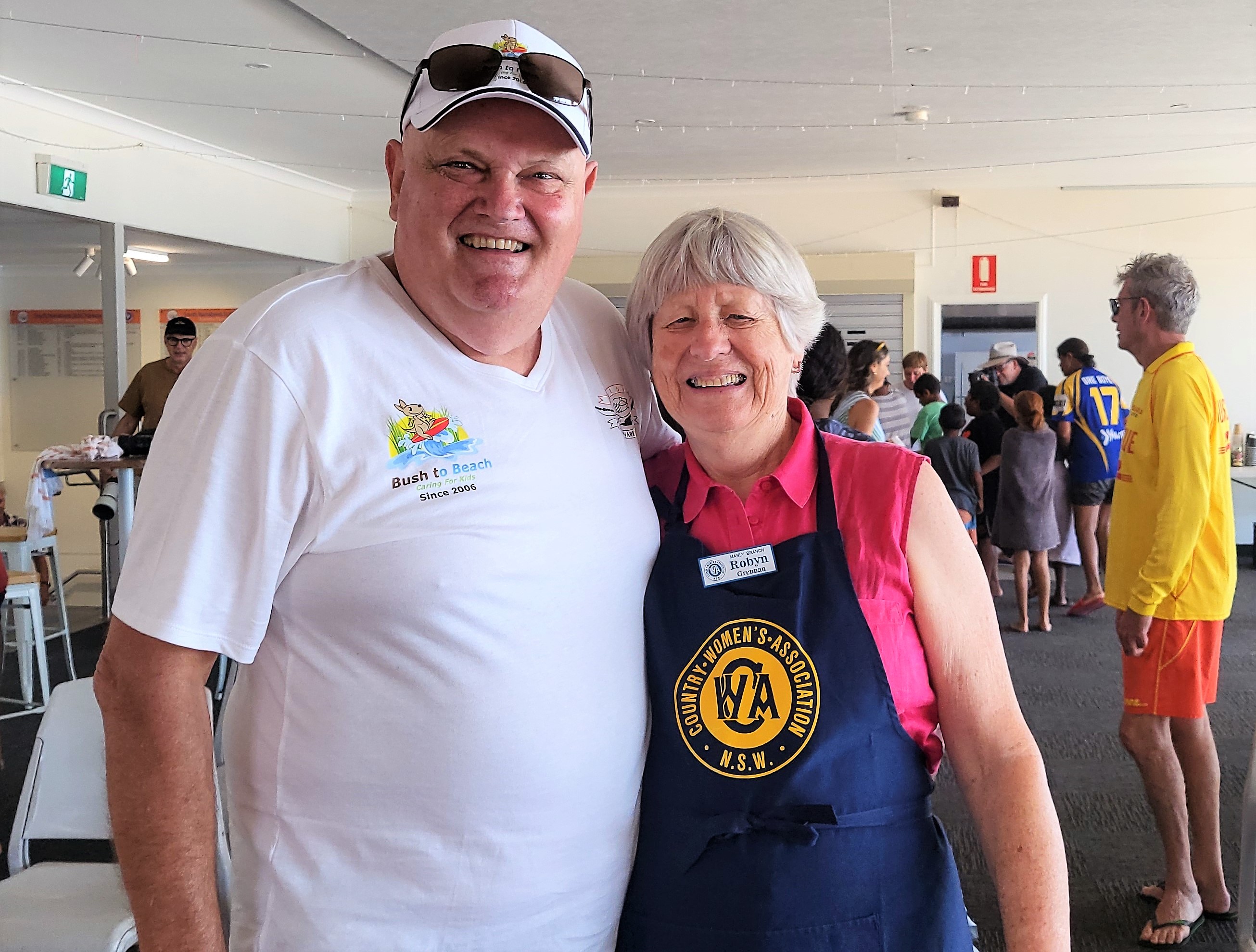 Bush to Beach founder Jack Cannon with CWA Manly member Robyn Grennan
Why is it vital to maintain these connections with our country women outside of suburban areas?
We keep connections with our sister branches and other branches. We support by donating money to causes in their area, make items that are needed.
Through the use of online sessions we can connect with members throughout the state.
When and where do you meet?
We meet on the third Friday of the month at 10 am at St Matthew's Anglican Church on The Corso. Members are invited to come at 9.30 for a coffee and chat and some members usually go out to lunch together.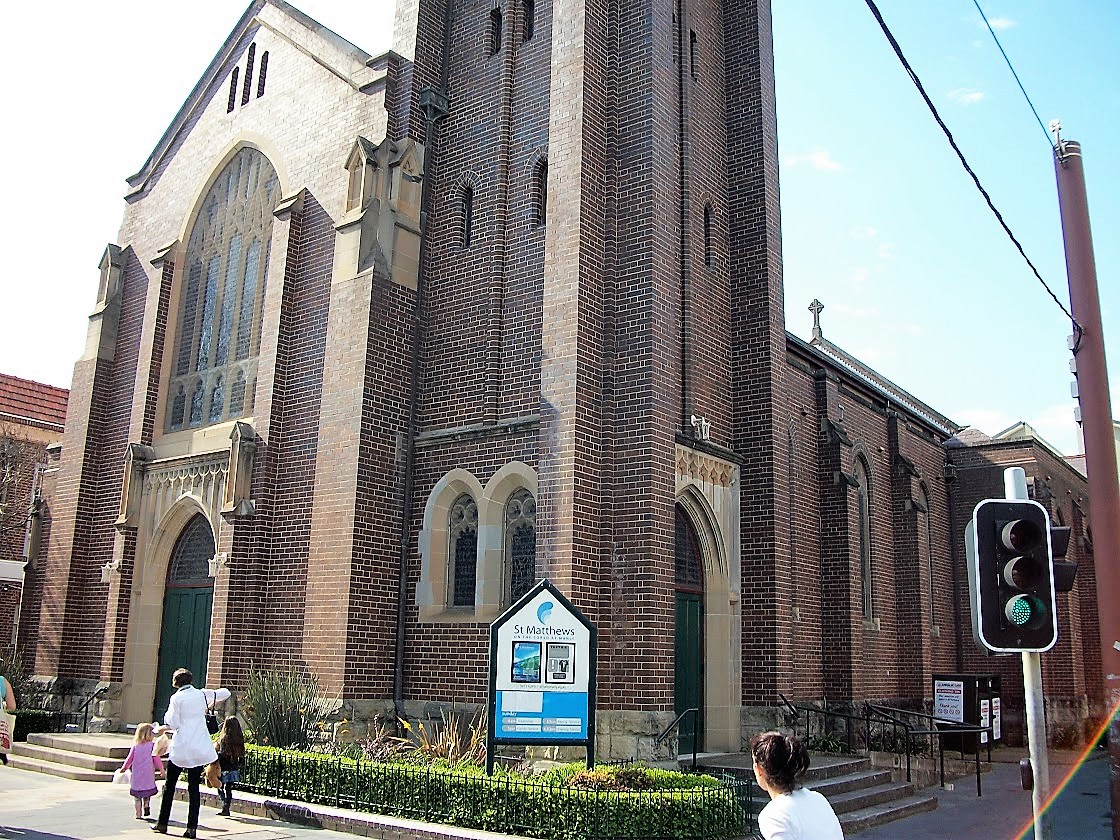 How do people become a member – is there an age limit and what are the membership fees?
Anyone may become a member. Anyone under 18 is a junior member and it costs $1 for them to join. As an adult our branch the membership is $65 and our year is from October to September.
What are Manly CWA guiding principles?
The CWA is the largest women's organisation in Australia and aims to improve conditions for country women and children. We reach that aim in various ways including lobbying for change, helping the local community, creating a network of support and meeting together in towns and cities.
The CWA was formed in 1922 when country women were fighting isolation and a lack of health facilities, and these needs are still relevant 100 years later.
Sources used to compile this page:
Townsend, Helen, Serving the country : the history of the Country Women's Association of New South Wales, Doubleday, Sydney, 1988, 248 pp; http://www.cwaofnsw.org.au.
Women in Australia Biographies
TROVE - National Library of Australia
The State Library of NSW
Dianna Whitton, Country Women's Association - Manly Branch