Community News - August 2016
August 21 - 27, 2016: Issue 277
Search Pittwater Online News:
Zonta Birth Kit Packing Day Produces Thousands Of Results
August 18, 2016 Birthing Kit Foundation (Australia)
Thank you to the Zonta Club of Northern Beaches and Margaret W. for the 2000+ birthing kits!
What an amazing day with over 150 people from our local community packing simple birthing kits for use in developing countries. Huge thanks to everyone who responded to our call for help. Thanks to Barrenjoey High School and to teacher Erin for her endless commitment to this project. There were 2100 kits packed. Well done to all.
New Strategic Reference Groups give residents an opportunity to shape the future of the Northern Beaches
12 August 2016: Northern Beaches Council Media Release
Northern Beaches Council has announced an initiative for residents and community groups to contribute to the future of the Northern Beaches.
Eleven Strategic Reference Groups (SRGs) will be established along three main themes – economic, environment and social.
Council aims to include a diversity of members and ensure geographical coverage of the region. Each SRG will comprise of 10 people from the five new wards, as well as five others from across the broader Council region. Their input will help develop the draft Community Strategic Plan.
Anyone from the community can apply including nominated members of community groups, businesses or individual members of the wider community.
Applicants will be asked to demonstrate their relevant experience, ability to contribute and their expertise for the SRG.
Strategic Reference Groups
The new Strategic Reference Groups (SRGs) are aligned to the Local Representation Committee priorities and will help shape the draft Community Strategic Plan. The SRGs replace the role of the previous formal special interest committees across the former council areas.
The SRGs will be a collective voice to provide input to the development of the vision and priorities for the draft Community Strategic Plan. The SRGs will meet twice during 2016 and three times in 2017.
Register your interest now in joining a strategic reference group.
N.B.: Community Groups across the region are encouraged to register with Council. Registration is required to apply for an SRG Positio
n on behalf of a Community Group, and you can complete registration of the group as part of your SRG Application. Registered community groups will received regular updates from Council detailing engagement opportunities across the region. Community Groups can complete a separate registration form on
www.northernbeaches.nsw.gov.au
Enquiries will be received by Governance on 9942 2111
The Expression of Interest process is open from 13 August 2016 until 4 September.
Selection will be merit based and appointments determined by a panel.
Meetings will be on Thursday evenings from 5pm and held in various venues including; Mona Vale, Narrabeen, Dee Why and Manly.
The first meeting will be on Thursday, 22 September 2016 from 5-7pm
There will be one more meeting before December 2016 and three (3) meetings between February and June 2017.
If you do not intend to complete your application in one session make sure that you save your application by pressing the save and continue link at the top of the screen in the online application form.
The Northern Beaches has many community groups that strengthen our community and enhance the well-being of residents.
Council maintains a register of these community groups to ensure closer links are developed between Council and its community. The Register of Community Groups aids communication and is also another way by which the community can be informed about the existence of these groups.
Members of registered community groups are eligible for membership of Council's Strategic Reference Groups.
The Community Groups application form will be available soon.
Economic Strategic Reference Groups
1. Affordable Housing Reference Group
2. Economic Development and Tourism Reference Group
3. Place Making Reference Group
Environment Strategic Reference Groups
4. Natural Environment Reference Group
5. Waste and Recovery Management Reference Group
6. Sustainable Transport Reference Group
Social Strategic Reference Groups
7. Art, Culture and Heritage Reference Group
8. Community Safety Reference Group
9. Inclusive Communities Reference Group
10. Open Space and Recreation Reference Group
11. Northern Beaches Youth Reference Group
Board Riders Gear Up For State Glory
Tuesday 16 August 2016: from SLS NSW
Lifesaving's best surf board riders will swap patrol uniforms for wetsuits as they take to the waves at Soldiers Beach on the NSW Central Coast from Friday for the 2016 NSW Surf Life Saving Board Riding Championships.
After a positive response to staging the state's premier board riding championships as a separate event, the three-day competition will again be held as a stand-alone event with the Central Coast playing the role of hosts after successfully holding the State Championships at Ocean Beach – Umina in March.
Over 120 competitors from Cudgen Headland in Northern NSW through to Shellharbour on the state's South Coast will be making the journey to the picturesque beach.
Competition for entry was fierce with the lifesavers having to qualify for the State Titles through their respective Branches, those that missed out on qualifying positions were added to the waitlist or entered as a wildcard entry.
The championships are open to both male and female competitors in the Long Board and Short Board categories, and will feature Masters Athletes on Day 1, Youth (U13-15) on Day 2, and Open competitors (U17- Open) on the final day. Heats will be 20 minutes long and there will be semis and finals as required.
Among a host of competitors to watch out for will be Anthony Carroll most familiar to television audiences as "Harries", from Bondi Rescue. The Manly duo of Samson Coulter and Sienna Coulter who will be contesting the U17s and Open Short Board Division will also be names to keep an eye on.
NSW Surf Sports Coordinator Luke Stigter is confident of a successful competition.
"It's an exciting opportunity for our lifesavers to show off their surfing skills, and I know they're all looking forward to it. There's a buzz around all types of surfing at the moment with the inclusion of the sport in the Tokyo Olympics," Mr Stigter said.
"Soldiers Beach is a southern facing beach and is perfectly positioned to take advantage of the conditions. I'm sure it's going to be a fantastic competition and we wish all the competitors the very best of luck," he concluded.
With the swell playing such a vital role in the competition all eyes will be on the forecast.
The 2016 NSW Board Riding Championships begin this Friday 19 August at Soldiers Beach with competition commencing at 8.00 AEST.
• 1 -
Adrian van der Wallen (Palm Beach)
• 2 - Rob Lumby (Thirroul)
• 3 - Rob Hatton (Woonona)
• 4 - Mark Watson (Caves)
• 1 - Marie Emerson (Maroubra)
• 1 - Trent Roberts (Newcastle)
• 2 - Grant Conrick (Redhead)
• 3 - Justin Hickey (Wamberal)
• 4 - James Purcell (Terrigal)
• 1 - Suellen Goyne (Caves)
• 2 -
Moana Roberts (Avalon)
• 3 - Nikki Drobot (Avoca)
• 1 - Anthony Carroll (Bronte)
• 2 - Ryan Clark (Bronte)
• 3 - Cory Myers (Avoca)
• 1 - Emma Larson (Cronulla)
• 1 - Ryan Clark (Bronte)
• 2 - Anthony Carroll (Bronte)
• 3 -
Adrian van der Wallen (Palm Beach)
• 4 - Rob Lumby (Thirroul)
• 1 - Suellen Goyne (Caves)
• 2 -
Nikki Drobot (Avalon)
• 3 - Marie Emerson (Maroubra)
• 4 - Emma Larson (Cronulla)
• 1 - Adrian van der Wallen (Palm Beach)
• 2 - Rob Hatton (Woonona)
• 3 - Andy Cross (South Narrabeen)
• 4 - Greg Tomazsuk (Maroubra)
• 5 - Barry Clow (Macksville-Scotts Head)
•
1 - Marie Emerson (Maroubra)
• 1 - Trent Roberts (Newcastle)
• 2 - Boyd Conrick (Redhead)
• 3 - Justin Hickey (Wamberal)
• 4 - James Purcell (Terrigal)
• 1 -
Moana Roberts (Avalon)
• 2 - Suellen Goyne (Caves)
• 1 - Anthony Carroll (Bronte)
• 2 - Cory Myers (Avoca)
• 3 - Ryan Clark (Bronte)
Top: Adriaan van der Wallen - Gold and Bronze for Palm Beach SLSC - pinched from his facebook page
Church Point Upgrade Ready To Commence
15 Aug 2016: Northern Beaches Council Media Release
Construction to revitalise Church Point is scheduled to commence on Monday 22 August. Works will be staggered, with the first stage of works including land reclamation, a new seawall with a suspended timber boardwalk and the McCarrs Creek Road realignment between the café/general store and Rostrevor Reserve.
Northern Beaches Council General Manager, Mark Ferguson said Council was committed to helping shape the future of Church Point—an idyllic location and key commuter hub—in the best interest of residents, businesses and visitors.
"The Church Point upgrade is a project borne out of collaboration between the community and Council and it's a delight to see construction begin", he said.
"The $10 million upgrade will deliver a new and improved amenity for locals to enjoy and a much-needed parking solution for our offshore residents".
The second stage of the works will involve the building of a new 120 space car park car park, service adjustments as well as pedestrian, property safety and access improvements.
A comprehensive consultation process is underway with the 'Aesthetics Advisory Group'. This group is made up of members of various community groups and stakeholders, to ensure the aesthetic appearance and landscaping at Church Point reflects local residents' desires.
"The 'Aesthetics Advisory Committee' has played a crucial part in the final look and functionality of this space and Council is sincerely appreciative of their contributions".
Mr Ferguson also assured local residents that the Council was determined to reduce the impact on residents close to the construction site.
"Council is acutely aware of the impact this construction may have but I want to reassure residents and users of the wharf that it is our intention to work with the community to minimise disruption."
He said that the contractor—specialist civil engineer consultancy Ward Civil and Environmental Engineering—and all involved will work closely to manage construction work and that Council will update residents on the progress of the project.
The upgrade addresses a number of concerns that were identified in the Church Point Plan of Management and associated Masterplan, and comes after extensive consultation with the community.
This project will take approximately 18 months to complete, weather depending.
Global Call For BloodDonors Of The Future
Tuesday August 16, 2016: Australian Red Cross Blood Service
Every 24 seconds, an Australian makes a lifesaving blood donation.
Blood donation saves lives. But the Australian Red Cross Blood Service is this week uniting with blood donor organisations across 21 countries to highlight an almost 30% international drop in people becoming blood donors compared to a decade ago.
In a survey for the Missing Type campaign launching today, participating blood services reported the number of people becoming donors and giving blood for the first time was 1,830,003 in 2005 and 1,324,980 in 2015 – a drop of 27.6% in 2015 compared to 2005.
The campaign brings together 25 blood services from 21 countries covering one billion of the world's population who are each calling for new donors to ensure blood donation for future generations.
In Australia there is a particular need for 100,000 new donors this financial year to help service the growing need for plasma-based medicines that thousands of Australian patients depend on for quality of life.
Key barriers to people coming forward to donate that were identified by blood services around the world include:
increasing urbanisation

wider and more exotic travel

people have less time to give in an increasingly busy and digital world

lack of awareness about the need for more diverse blood donors

a rise in the popularity of tattoos
Throughout the campaign the letters of the main blood groups – A, B and O - will disappear from everyday and iconic brands such as Qantas, NAB, Coles, the Sydney Opera House, Byron Bay Cookie Co, Australia Post, and Surf Life Saving NSW.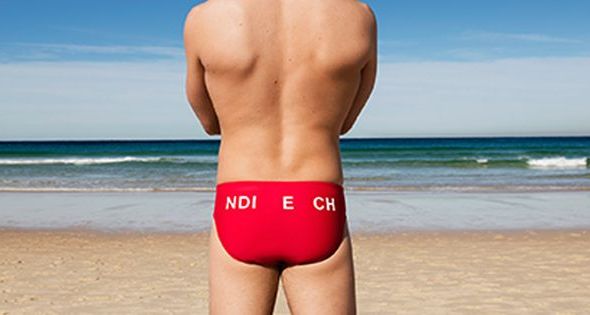 Blood Service Chief Executive Shelly Park said blood transfusions saved lives and transformed health for millions across the world.
"But they are dependent on people donating blood," she said, "whether it is patients receiving treatment for cancer, blood disorders, after accidents or during surgery, or new mums who lost blood in childbirth, blood is an absolutely essential part of modern healthcare."
"We really hope that those Australians who can will be inspired by the Missing Type campaign to become blood donors."
FUN FACTS
In the time it takes for a Qantas A380 to take off, 3 blood donations will be required;

In the time it takes the average family to do their shopping at Coles, 100 blood donations will be required;

In the time it takes for an Opera to be performed at the Sydney Opera House 450 blood donations will be required;

In the time it takes to withdraw cash from a NAB ATM, 3 blood donations will be required;

In the time it takes to bake a batch of the world's best biscuits at Byron Bay Cookie Company, 43 blood donations will be required;
Pittwater Offshore Newsletter Update 14/8/2016
click on Logo:

To contact Julian: editor@scotlandisland.org.au
Northern Beaches Welcomes New Police Graduates
Member for Pittwater Rob Stokes today welcomed a further allocation of new Probationary Constables to the northern beaches.
Nine new officers will begin work with the Northern Beaches Local Area Command next week following today's graduation ceremony at the NSW Police Academy in Goulburn.
The new Probationary Constables are part of a graduating class of 208 officers who will be deployed to communities right across NSW following months of practical and theoretical training.
"These new recruits will provide a huge boost to our local policing resources," Rob Stokes said today.
"Our local police do an invaluable job and are a key reason why our community is such a fantastic place to live.
"There are very few jobs as diverse and challenging as policing and much of their work is both physically and mentally demanding.
"Our community has some of our state's most senior and experienced police officers – so these new recruits will be learning from the best.
"New recruits bring added enthusiasm, strength and capabilities - so I'm delighted the northern beaches has secured such a large allocation," Rob Stokes said.
Wet Weather Sailors Gear Needed For Kiribati
Selena Griffith reported this week that many people responded to her call out for books and pencils and gear for Kiribati students. Many thanks especially to Lane Cove West and Greenwich Primary Schools whose students contributed around half a pallet of great books for their fellow youngsters in this beautiful island.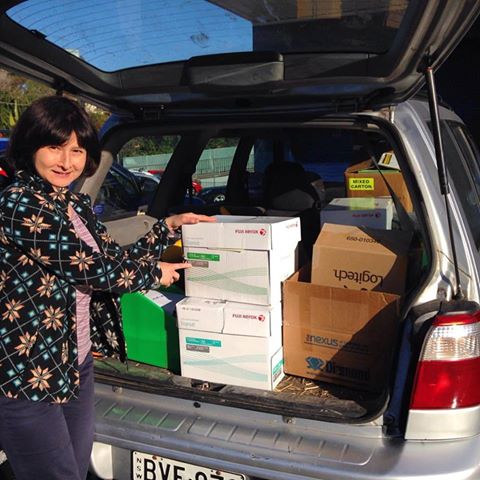 Books from Lane Cove West and Greenwich schools
There is still a small gap though – a callout to all local sailors who may have some old sailing gear they are replacing for the upcoming season, could you please donate your old stuff to those who could make good use of it in Kiribati. At least 10 are needed for the fishing people in Kiribati. If anyone has some they are replacing, or don't need anymore, could they please get in contact with Selena – what has been contributed will be sent over late September and we don't miss that boat!
Please contact Selena on
Read some of Selena's students report on an earlier 2016 visit to this paradise in
Issue 259
Car Art: Frogs Fundraiser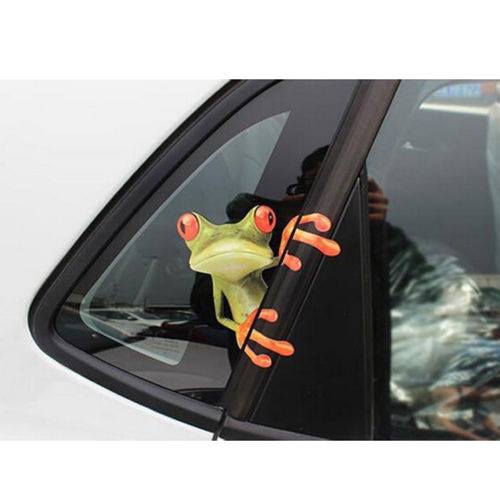 Would anyone be interested in this froggie for their car?
I will DONATE ALL PROFITS after cost to the fund raising campaign that Lynleigh Greig is organising for a Sydney Wildlife Mobile Clinic. I shall make a note of those interested and get back to each of you. Would you pay $8 for one of them with free postage? They are waterproof and I think they are a great eye catcher for wildlife. Please let me know your thoughts even if you
pm me
.
Waiting on size. Many thanks for your time.
PLEASE TAKE NOTE****THEY WILL ONLY BE AVAILABLE FOR 1 MONTH AND ORDERS WILL CEASE ON THE 14th SEPTEMBER 2016.
Join The Pittwater Artists Trail
Applications are now open for Trail membership in 2017.
The Pittwater Artists Trail is an alliance of artists who collectively open their studios to the public on the first full weekend of each season creating a Trail for art lovers.
Visitors can engage with the artists, see how they work and what inspires them, buy beautiful, original artworks or perhaps enrol in one of the courses offered by a number of artists on the Trail.
The inaugural Open Studio weekend was held in 2011 and the Pittwater Artists Trail has been going from strength to strength ever since.
The Pittwater Artists Trail currently holds three open studio events each year on the first full weekend of March, September and December.
A group exhibition is held on the first weekend of June.
If you are an artist who lives in Pittwater, have visited the Trail and would like to apply to join please read the charter which provides all the details of the Trail and membership.
Applications close mid September.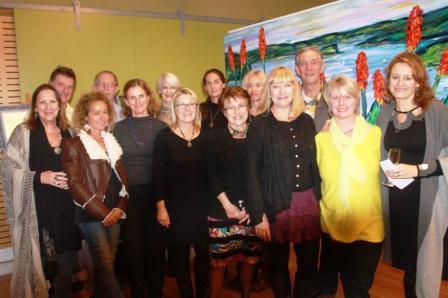 Above: Pittwater Artists Trail Winter Exhibition – photo by A J Guesdon
Government funding boost for local councils tackling climate change

Media release: 16 August 2016 NSW Office of Environment and Heritage (OEH)
The NSW Office of Environment and Heritage (OEH) has announced an extension of the Government's successful Building Resilience to Climate Change (BRCC) program, which invites local government organisations to apply for grants up to $80,000. The project builds resilience to climate change in local communities by addressing identified risks and vulnerabilities.
Announcing the third round of funding, OEH Deputy Chief Executive Ian Hunter said local councils have a role in helping to manage the risks of climate change in their communities.
"They are responsible for a broad range of services likely to face significant impacts from climate change, such as public infrastructure, development and planning, environmental management, and protecting public health and safety.
"The third round of the Building Resilience to Climate Change program has now opened, offering $460,000 in grants for projects that build resilience to climate change.
"This round we are inviting council projects that build resilience of vulnerable communities or adapt priority infrastructure to climate change," Mr Hunter said.
LGNSW President Keith Rhoades said adapting to climate change is important for all spheres of government, with the breadth of projects under consideration demonstrating a vast range of innovative and collaborative local solutions.
"The high level of interest from local government in this issue shows councils are seeking to tackle climate change risks within their day-to-day operations, including service delivery and infrastructure, to help protect their communities," Cr Rhoades said.
"We are delighted that the Government has decided to extend this vital stream of funding support for councils to address climate risks."
The grants encourage collaboration through local alliances, common activities and resource sharing, which builds capacity to address risks and vulnerabilities in regional communities.
"The effects of climate change pose different risks in different areas of NSW," Cr Rhoades said.
"Fostering adaptation action at a local level helps all of NSW build resilience to climate change by creating networks between community organisations, local councils and businesses and the NSW Government."
The Government's climate information portalwww.climatechange.environment.nsw.gov.au provides local scale climate projections and impacts information, which enables local decision makers to build resilience to extreme events and plan for the future.
Mr Hunter said when state and local government work together to manage the risks of climate change in communities, it can reduce long-term economic, social and environmental costs.
"The first two BRCC rounds received proposals for 120 climate change adaptation projects, seeking over $5 million in state government support. So far 14 projects have been funded to the tune of $890,330.
"To date 60 councils, seven NSW agencies, four research institutions, three community groups, and four businesses are working together to deliver adaptation projects across the state.
"This program has been extremely well received by local government, with high participation rates and strong program outcomes. It's the most recognised adaptation resource in the State*," Mr Hunter said.
The BRCC is administered and supported by Local Government NSW. Application forms are available at: www.lgnsw.org.au/policy/climate-change/building-resilience .
*as assessed in the 2015 Climate Change Adaptation Survey of NSW local government needs.
New Funding For Local Football Clubs
August 15, 2016 - NSW Government
Local football clubs across NSW to gain improved community facilities.
NSW's highest participated sport is receiving a $4 million boost - the NSW Asian Cup 2015 Legacy Fund - to deliver better community facilities for local football clubs.
The fund is a result of the resounding success of the 2015 Asian Cup, which led to a surplus to improve facilities at a local level across NSW.
Minister for Sport Stuart Ayres said that 1000 affiliated football clubs across NSW would soon be able to apply for funding for much needed club improvements.
"The booming popularity of football is already bringing communities together, and now players across the state will directly benefit from the success of the 2015 Asian Cup."
Guidelines for the NSW Asian Cup 2015 Legacy Fund have been
released
and applications will be open from early September to 24 February 2017.
Whale Beach Surf Club Management Committee For 2016-17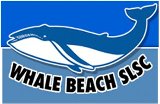 President - Andrew Pearce
Treasurer - Jon Pratten
Secretary - Kieran Gallagher
Immediate Past President - Phil Schmidt
Club Captain - Lara Boyle
Vice President - Sally Collier
Chief Instructor - Georgia Roberts
Competition Secretary - Floyd Higgins
Marketing Officer - Ellie Keft
Property Officer - Danny Ryan
Junior Activities - Sue Kearney
Sydney Wildlife Mobile Clinic Fundraiser
Sunday October 9th, 2016: 12-4pm
'Coomalong' - 8 Lentara Road, Bayview
Only a Limited number of tickets available for this event
Sydney Wildlife's goal is to establish a Wildlife Mobile Clinic which will provide treatment to injured or sick wildlife, whilst taking the pressure off our local veterinarians. But we need your help to fund it!
With your help, we are aiming to raise $50,000 towards buying the van. With a sponsored clinic, we would be able to provide all medical equipment and medical supplies to our volunteer veterinarians, thereby reducing costs to their own veterinary clinics. We would also be providing free training to veterinary students who are always desperate to learn how to treat our wild critters.
Kayleigh Greig will be presenting; Joan Reid and Dr David Ward will be speaking. Sensational Auction items!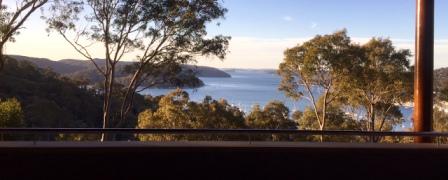 Coomalong View
Pittwater Regatta Returns To RPAYC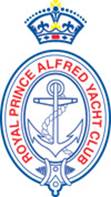 The Pittwater Regatta incorporating the IRC interclub challenge. The event is scheduled for the
October Long weekend 1 & 2, 2016
and all boats are invited to participate that meet the eligibility requirements, including Australian Sailing Special Regulations Cat 4 and Valid 2016 IRC certificate for those representing clubs as a team or individual competitor.
During the 2 days, it is intended that competition with IRC rated boats will include 3 or 4 short windward/leeward courses (about 1 hour each) and a 2 hour triangle course. PHS boats courses will include windward/leeward with passage course formats.
The Pittwater Regatta IRC interclub challenge is open to all IRC rated yachts with a valid 2016 TCF rating within the band 1.05 to 1.25 and Club representative boat teams will be formed from that rating band.
A separate PHS division(s) will be provided for non IRC rated yachts. Yachts with an IRC rating but are not part of a club team are also welcome to compete. Three boats per team, all boats will compete under the same division (if divisions are formed).
RPAYC will provide free berthing for all visiting competitors, from Friday to Monday and there will be a social program Friday Welcome, Saturday evening Cocktail Party and Sunday Presentation.
The Notice of Race is
here
and can also be downloaded from the event
website
together with the online entry system.
We would be very pleased to have your expression of interest to enter a team(s) for your club, or to answer any questions you may have, please contact the RPAYC Sailing Office at
sailing@rpayc.com.au
Community Landcare Grants
Greater Sydney Local Land Services 2016 Community Landcare Grants are now open!
Grants of $5,000 - $30,000 over 18 months are available for community groups, including Landcare and other 'care' groups and landholders in the Greater Sydney region.
Applications open today Monday 8th August 2016 and close Monday 12th September 2016.
Projects must align with at least 1 of the Strategic Objectives developed for the Australian Government's National Landcare Programme:
•
Projects that aim to maintain and improve ecosystem services through sustainable management of local and regional landscapes.
Activities funded may include weed and pest control, bush regeneration, erosion management, fencing, plant propagation and revegetation, actions that protect for threatened species, development of management plans, community participation and engagement activities and training that contribute to the protection and restoration of ecosystem function, resilience and biodiversity.
•
Projects that aim to build community awareness, participation, skills and knowledge in caring for their environment, including Aboriginal knowledge and participation.
Activities funded may include the delivery of workshops, training courses, awareness raising events, booklets, signage, media and other activities designed to build awareness, improve skills and knowledge and/or promote the conservation and enhancement of biodiversity.
For full details including the grant guidelines please visit the Greater Sydney Local Land Services
Website
To discuss project ideas or to find out more please feel free to contact Council's Bushcare Officer on 9970 1367.
Manly Artist Seeking Plastic Bottle Caps For Children's Mural
Eco Artist and Designer Angela Van Boxtel is asking for your bottle tops and caps:
"I'm working on a large 15 metre mural for the Children's Festival in North Sydney. I'm collecting bottle caps for this project, so please save them for me if you use them or find them on the streets or our beaches.
You also can put a bucket at your local coffeeshop or at your school. Any plastic lid is welcome as long as it has a flat back. All sizes lids are welcome, not only those from drink bottles and milk but also, for example, those used in peanut butter jars."
Needed by 15 October, 2016
Can everybody please collect any bottle tops found while cleaning up our beaches. Drop them off at our weekly workshop:
11.30-5 every Tuesday at Avalon recreation center.
Might be also a good chance to grab a cup of tea and see what we do!
New President At MWP Historical Society
Phil Coleman, the gentleman who brought us all the book '
Exploring tidal waters on Australia's temperate coast
', has just taken on the role as President of the Manly, Warringah and Pittwater Historical Society.
More Bicycle Parking For The Northern Beaches
Northern Beaches Council is inviting the community to pick the locations where it wants to see more bicycle parking.
"Council recognises that bicycle parking is an important part of creating an effective and active transport networks", said General Manager Mark Ferguson.
"We want to build more bicycle facilities to support cycling at key destinations, including beaches, sports fields, public transport hubs, shopping areas and parks, across the Northern Beaches", said Mr Ferguson.
The project is funded by the Transport for NSW Cycling Centres Program and will see a number of new bicycle racks installed between 2016 - 2017.
"We want to work with the community to find out what the priorities are and where the best and most convenient locations for bike facilities need to be," he added.
Fun Day Fridays
Residents can have fun and get active this winter at Mona Vale and Avalon at the FREE Fun Day Friday series. Venture down to our gorgeous parks and find loads of fun sports equipment to play with!
Enjoy Soccer, Frisbees, Hula Hoops, Giant Games, Outdoor Libraries and Fitness Demos
Every Friday, 11am – 3 pm
,
until 26 August 2016.
Download the Enliven App
for the full Fun Day Fridays program.
Venues:
Village Park, Mona Vale
&
Dunbar Park, Avalon
(Wet weather room available at the Mona Vale Memorial Hall and at the Avalon Rec Centre)
This is an Enliven initiative - aiming to increase vibrancy in our towns and villages through innovative activations to strengthen the social, cultural and economic dynamic across our region
More information: Call 9970 1247

Skaters Carve It Up At Mona Vale Skate Park Opening
Media Release:

Northern Beaches Council Media Release
Northern Beaches' newest and most awaited facility, Mona Vale Skate Park, is ready ahead of schedule, and will be officially opened on
Saturday 3 September.
The family-friendly open day will run from 10am-3pm and will feature demos from pro skaters: Chima Ferguson, Sammy Winter, Bo Reid, Nik Stipanovic, Reece Warren, Shane Azar, Cody Riley, Bjorn Johnston and Jake Smyth.
Northern Beaches Council General Manager, Mark Ferguson said the skate park facility has been one of the most eagerly awaited projects on the Northern Beaches and achieved by collaborating with members of the local skating community.
"Local skaters have been extremely patient, waiting many years for this facility, and now it's theirs to enjoy.
"On Council's behalf I'd like to acknowledge and thank the commitment of those involved in the Mona Vale Skate Park Working Group, who worked with Council and the designers Convic, to develop this impressive skate and open space facility.
"The pleasing result is a multi-disciplinary skate park that meets the needs of skaters, scooter riders, BMX riders and roller bladers," added Mr Ferguson.
The official proceedings will run from 11-11.30am, however the facility will be open from 10am with a number of clinics run by Volcom's Rider Convergence Crew for young skaters.
Following the formalities there will be free skating, competitions with prizes, outdoor games and other activities.
World Women's Bowl Champion, Poppy Starr will also loop in on some of the demo action.
Families and skaters alike will be kept entertained with vibes from local DJ Adam Russo. A free BBQ will run from 11.30-1.30pm and there will be coffee available for purchase.
Northern Beaches Council will run a free shuttle bus from Mona Vale Beach car park to the Mona Vale Skate Park, from 10.15am until 3.30pm.
Additional parking is available at Bungan Lane Car Park, Beeby Park, and in Mona Vale Village itself.
$10M Road Upgrades For Warriewood
12 August, 2016:
Northern Beaches Council Media Release
A major $10.2M road and active travel project in Warriewood has been given the green light which will include a road bridge over Narrabeen Creek, a roundabout and shared paths to improve access.
Council Administrator, Dick Persson has awarded the tender for construction and said that after a full environmental impact review and consultation with the community, he was pleased that these vital improvements would shortly commence.
"This is a long-awaited infrastructure project for Warriewood and I am pleased that the Northern Beaches Council is delivering."
"Due to population growth in the area, Council's Warriewood Roads Masterplan (2006) predicted a rise in traffic volumes along Macpherson and Warriewood roads. We have scheduled several vital upgrades for the area in response to this."
This upgrade will deliver
:
• Flood management of Macpherson St with a road bridge over Narrabeen Creek and box culverts between Boondah Road and Warriewood Road
• A roundabout to increase traffic flow at Warriewood Road and Macpherson Street intersection
• Road upgrades – kerbs, gutters, footpaths, street lighting and drainage works in Warriewood Road and Macpherson Street
• Shared paths between Boondah Road and Warriewood Road
• Underground power lines in Macpherson Street and other service authority works
• Access driveways to adjoining properties
Warriewood Road from Macpherson Street to Vuko Place has also been earmarked for improvements, including the intersection of Warriewood Road and Lakeview Parade.
Mr Persson said that although disruption to the community would be kept to a minimum, Macpherson Street between Boondah Road and Warriewood Road would be closed to all traffic and pedestrians with the exception of construction traffic and land owners adjoining the works.
"Council will ensure that the community is informed on changes to their local area before they occur. It is our intention that these important works are undertaken within the designated time and with minimum impact on the community," Mr Persson said.
Construction work is expected to commence in September 2016.
NSW Call to community and government groups to apply for local environmental grants

Media release: 15 August 2016 – NSW Office of Environment and Heritage (OEH)
A total of $4 million in grant funds is available to community groups and government entities for a range of local environment restoration and improvement projects under the NSW Environmental Trust's 2016/17 Restoration and Rehabilitation Grant Program.
Terry Bailey, Chief Executive, NSW Office of Environment and Heritage and Trust Secretary said the grants will deliver grassroots funding to local environmental projects that restore, protect and enhance a variety of NSW environments.
"This valuable grant program has been running for over 20 years, making it one of the longest running environmental grant programs in Australia," Mr Bailey said.
"Grants are awarded to help protect important ecosystems, to restore degraded environments and care for habitats of rare and endangered flora and fauna.
"I encourage community groups, not-for-profit and government entities from across the state to apply for a grant and help their local communities protect and conserve our vital natural environment.
"Fifty-six grants were awarded under this program last year and their projects are now tackling a number of local environmental issues.
"Thanks to this grant program landholders, local councils, state government agencies and community groups are now working to restore habitats for native and endangered species, improve water quality and rehabilitate wetland areas.
"As an example, Greening Australia's $96,730 project is helping improve habitat for the vulnerable Glossy Black Cockatoo. Working alongside landholders, 5,000 trees are being planted and community seed collection and bird identification workshops are taking place."
Applications open for the 2016/17 round of the Restoration and Rehabilitation Grant Program on 15 August 2016. Grants between $5,000 and $100,000 are available. Applications close on 26 September 2016.
Visit the Environmental Trust website for applications and further information: www.environment.nsw.gov.au/grants/restoration.htm
RFS Open Day: Emergency Services Expo
Hosted by Terrey Hills Rural Fire Brigade
10th Sep 2016: 10am - 2pm
Discuss your bush fire survival plan
Live fire demonstrations
Learn about our equipment, vehicles and what we do
Find out how you can volunteer
Meet other emergency services such as Fire and Rescue NSW, Police, Ambulance and SES
RFS helicopter
Meet the Warringah Pittwater RFS Catering, Communications and Airbase groups
Meet the Warringah Pittwater RFS Cadets
Find out more about your local Community Fire Unit
Meet other community organizations such as Sydney Wildlife and Wires
Kids Zone
Venue:
Terrey Hills Public School
August 14 - 20, 2016: Issue 276
August 7 - 13, 2016: Issue 275
July 31 - August 6, 2016: Issue 274