February 14 - 20, 2016: Issue 251
Northern Beaches Concert Band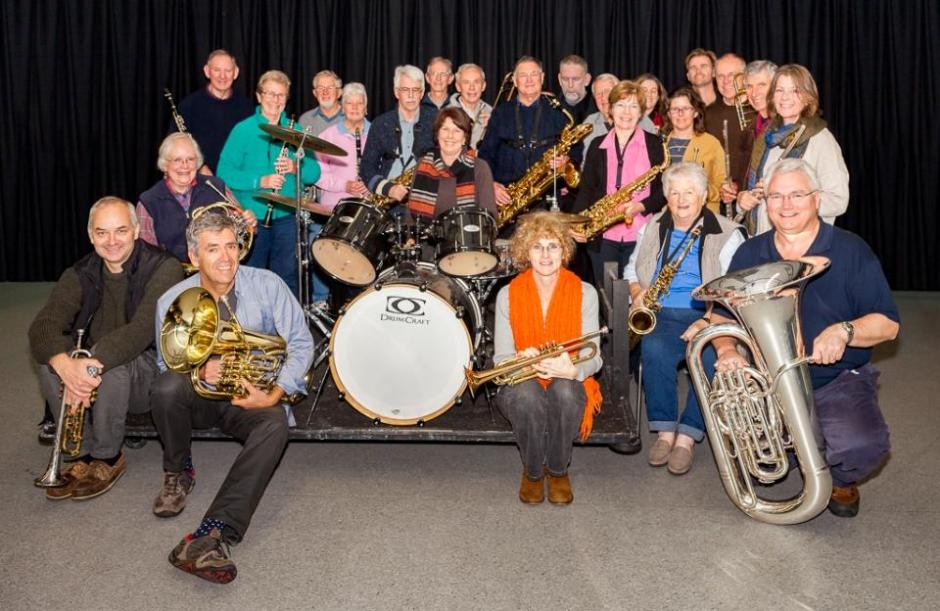 Pittwater has a wonderful music community of people of all levels of expertise coming together to make old classics and contemporary sounds come to life. There is nothing like experiencing a concert band as it performs and not having to travel to town to do so.
Having heard the Monotones play at many a place in Pittwater through the years, and tapping a few toes or sitting mesmerised as they do, with everything from soulful jazz to 'on key' renditions of younger melodies, we were thrilled to hear this great group of local musicians, who love their music, are regearing themselves and their sound for 2016 and are looking to welcome a few others to join in the fun.
If you love your music, get along and see them - if you have been looking for a great group of lovely people to join in with, go and visit them during a rehearsal.
This week an update a new phase for some old favourites:
How did the Northern Beaches Concert Band begin?
Northern Beaches Concert Band recently changed its name from the original: The Monatones. The band was formed in 1993 by parents of children in the band of Mona Vale Public School. It was decided to encourage band parents to come together as an adult band, the only stipulation being that they had to learn or play a different instrument to their child.
Over the years under the leadership of Matthew Browne, The Monatones became a community band with people of diverse musical backgrounds joining in.
Why was the Northern Beaches Concert Band formed?
NCBC was formed to meet the needs of the many adults on the northern beaches who were engaged in or interested in music making in a community setting.
Who is the Northern Beaches Concert Band - Band Director - and qualifications?
Northern Beaches Concert Band is delighted to welcome its new band director, Ms Sarah Shaw. Sarah has been appointed, following the resignation of Matthew Browne, due to illness.
Matthew led Monatones, now the Northern Beaches Concert Band (NBCB) for almost 20 years and his dedication, sense of humour and commitment will be sorely missed.
Sarah is an experienced popular local band director who is brimming with ideas for the band.
"Playing in a band is a wonderful, rewarding way to improve your skills in a fun and supportive environment. I am very excited about working with such an inclusive and motivated group of musicians", said Sarah.
Over the weeks of Spring 2015, under Sarah's direction, the band prepared for the Narrabeen Christmas Markets on Saturday 28th November at 11.00am. Numbers played included A Merry Mozart Christmas, Georgia on my Mind, Man from Snowy River, Leonard Cohen's Hallelujah, along with several other pieces.
An added pleasure for band members at this particular gig is that a few of the band members' children asked if they could play with the "oldies", much to the "oldies" surprise! As band member, clarinettist Ian Blume said, he was really chuffed that his daughter, who plays in her local school and regional band, was keen to play alto sax with her "daggy dad"!
How many concerts do you perform each year?
The band performs at Pittwater RSL in a Combined Band Concert each August, as well as featuring at the Narrabeen Markets just before Christmas. We also participate in the Northern Beaches Instrumental Music Festival convened by Martin Hardy as well as taking other opportunities as they come along. At present the band has 3-4 gigs a year and a 2-day workshop in May.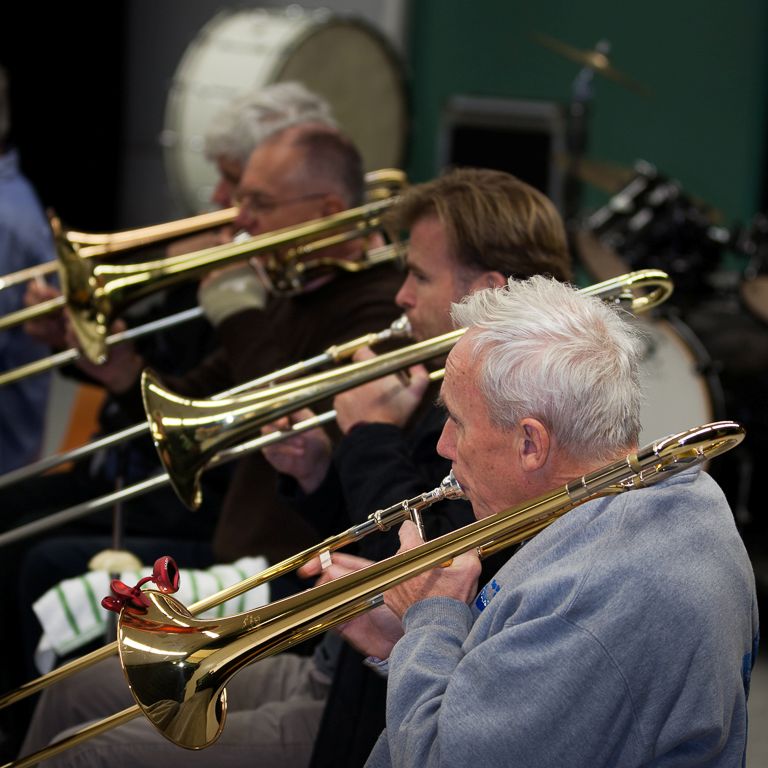 Can other musicians join in?
All adult players of woodwind, brass or percussion instruments at about grade 3 level or above are welcome. The ability to read music is a necessity.
NORTHERN BEACHES CONCERT BAND encourages new adult players who are learning brass or woodwind instruments to come and join us. We are particularly looking for tuba, euphonium, trombones, clarinets and flutes.
Dust off that old instrument and come and make music with us!
For more information, please call Denise 0414 560 263
What is the repertoire?
The band plays music specifically written for Concert Band configuration, as well as popular, rock, classical and jazz arrangements, movie scores and a variety of other genres. NBCB has a new director this year, Ms Sarah Shaw, and we have an exciting new repertoire.
When and where are training sessions held?
NBCB offers a fun, supportive and social environment with rehearsals each Wednesday during term times at Pittwater High School, Mona Street, Mona Vale at 7.30pm. the rehearsals conclude at 9 p.m.
Whom should people contact for more information?
Denise Morgan 0414 560 263
When and what is you first concert for 2016? :
This is still being decided. We are presently welcoming new members and seeing how they fit in with our existing players.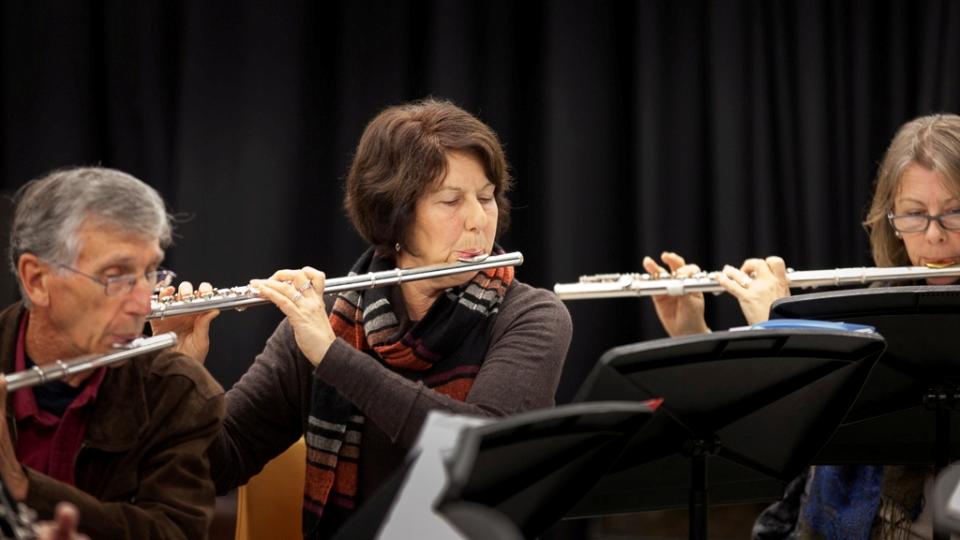 Copyright Northern Beaches Concert Band, 2016.