February 4 - 10, 2018: Issue 346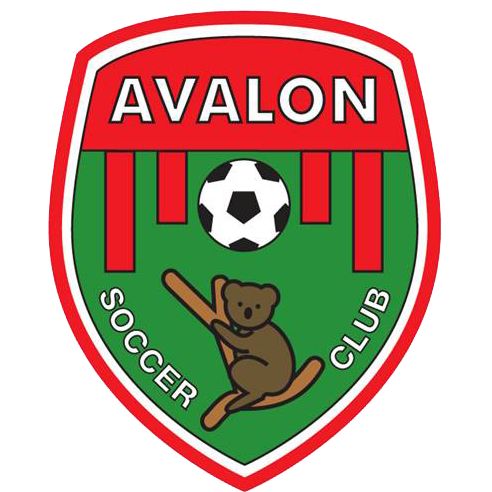 Over the Summer break a lot of work has been going on at the Careel Bay playing fields. A New Watering System has been installed on Fields 3a, 3b, 3c and 4.
New Goal posts and Netting for the littllies fields have also been provided.
A
New Water fountain has been installed and
upgrades to parking have been completed - with more to come this year.
Pittwater Online News
contacted Council this week about the ongoing improvements who affirmed;
"
Council continues to invest in and upgrade local sporting facilities under our Sportsgrounds Strategy."
"Many recent improvements have been made to sportgrounds across the Northern Beaches including at the Careel Bay soccer fields where a new drainage system has been installed to assist in reducing wet weather closures." Mayor Regan said.
"There is also a new water fountain, new goals posts and netting for the mini-fields, and an all-important publically accessible defibrillator which will be installed in March 2018 for the start of the winter sports season. An upgrade of the existing perimeter fencing is also underway.
"Sport is an essential part of our Northern Beaches lifestyle and Council is proud of our role in providing quality sports facilities for our community. " The Northern Beaches Council Mayor stated.
Avalon Soccer Club's Registration Information, Registration and Orientation Day is on next Saturday, February 10th, 2018 - 9 a.m. to 5 p.m..
If you are new to Football or the Avalon Soccer club and have any questions, please come down to our registration/information day being held at the Avalon Soccer Club house at Careel Bay playing fields on Saturday the 10th February 2018. Club representatives will be there to answer all your questions and to assist you on how to register on-line. Boots, Balls, Shin pads, bags, shorts and club clothing will also be available to be purchased.
It's a chance to get all the info for the coming season, meet the Age Co-Ordinators, other kids and parents and get to know a bit more about our great club.
The Club Shop will also be open all day for all your kit needs. There are some merchandise examples and a price list on our
dedicated page
.
We'll be around from 9am-5pm so come down to clubhouse, say hi and get ready for a terrific season 2018!
Avalon Soccer Club is an amateur club situated at the northern end of Sydney's Northern Beaches. As a club we pride ourselves on our friendly, family club environment. The club is comprised of over a thousand players aged from 5 to 70, who enjoy playing the beautiful game at a variety of levels and is entirely run by a group of highly dedicated volunteers. In 2012 we celebrated the 30th anniversary of the amalgamation of the Avalon Junior and Senior Clubs.
Avalon Soccer Club strive to provide the best possible playing and coaching environment that we can with the resources to our disposal. We are fortunate to boast two experienced and professional coaches as our Coaching Directors who put a great emphasis on player development and coach education at all skill levels in our club.
Our home ground is situated at Careel Bay in North Avalon. The site of a former rubbish tip was converted to provide us with two full size fields and a large dedicated mini-field area to cater for the variety of small sided versions of the game played by our younger players. We are also lucky to have our own clubhouse with a great canteen that serves the "best coffee to be found at a football ground anywhere"!!!
We are one of 17 clubs playing in games and competitions organised by the Manly Warringah Football Association.
Our dedication to player development has led to some great success in recent seasons and we look to build on this for the future. Some of our recent achievements include:
MWFA Women's Premier League Grand Final Winners & FA Cup Winners 2017

MAL-1 Semi-Finalists 2017

W16-1 FNSW Champion Of Champions Semi-Finalists 2017

MWFA W12-1, W15-1 and W16-1 (pictured) League and Grand Final Winners 2017

MWFA Women's Premier League FA Cup Winners 2016

W14-1 FNSW Champion of Champions Finalist 2016

W18-1 FNSW Champion of Champions Finalist 2015

W16-1 FNSW Champion of Champions Winners 2013 & 2014

MWFA Presidents Cup for Best Junior Club 2013

FFA Junior Team of the Year 2012 (W16-1)

Six successful tours to Vanuatu in successive years (2012-2017) by Avalon SC W16 teams, promoting cultural exchange and women's football development in the region.
Planning and fund raising for our 2018 tour of Vanuatu is already well advance and we are looking forward to another successful tour. The annual tour is endorsed by the MWFA, Football NSW, FFA and the Vanuatu Football Association. The aim of the tour is to introduce our girls to a different culture while building relationships with island neighbours and growing women's football in the region.
We also hope to again send teams to the 2018 Kanga Cup in Canberra. This is a great opportunity for our players to take part in a world class event.
As part of our effort to continually improve the facilities at Careel Bay, new lighting was installed on the mini fields early last year which has greatly increased the area available for training after dark and future night matches. New drainage for the mini fields has been completed recently to enable more junior games to be played in the event of rain
All boundary fencing has been renewed including new car park fencing around field 1, with plans to complete the other fields in 2018.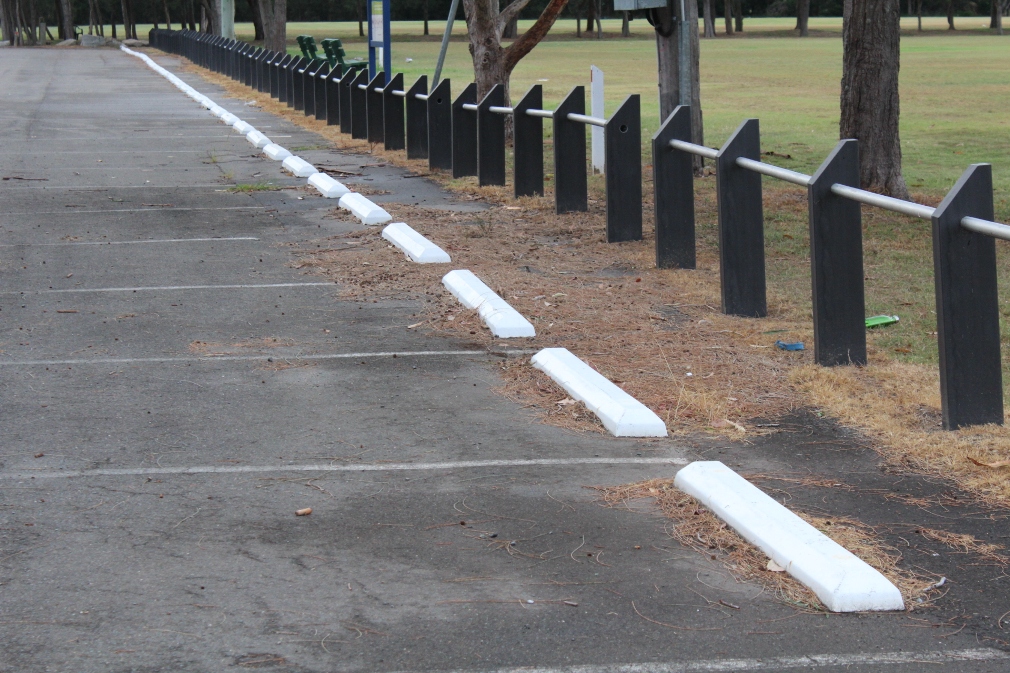 Car park fencing around field 1
There have been a lot of improvements over the Summer break; a New Watering System has been installed, New Goalposts and netting are now available, a New De-fib machine has been provided and a New Water fountain has also been installed. We'd like to thank the Member for Pittwater, Rob Stokes, and the Northern Beaches Council for their support and work in facilitating these upgrades for the players and the community.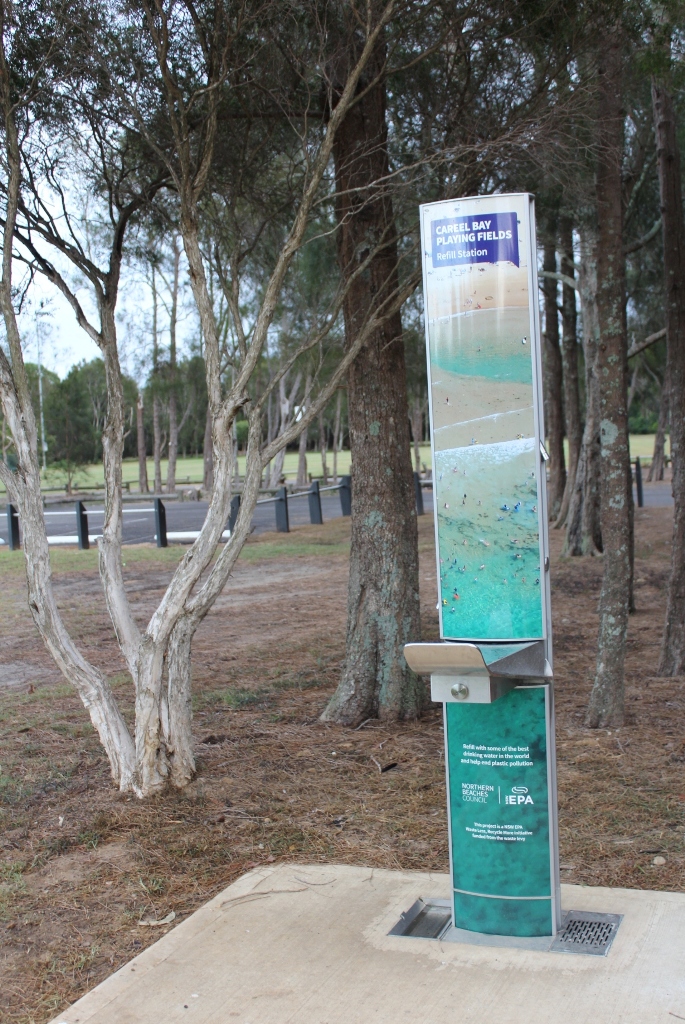 Due to the growing number of players at the Avalon Soccer Club, running the club efficiently is a big job that demands a lot of hard work. The club is very lucky to have a great committee and volunteers at Careel Bay, who really make everyone welcome and ensure the atmosphere is one of a friendly community club.
There is everything you need to know about the club and what's coming up this season on
our website
. Please take a look there or come and meet the team next Saturday, January 10th, at the Careel Bay clubhouse of the Avalon Soccer Club.
We look forward to welcoming existing and new members and everyone in the community to Careel Bay the Home of the Mighty Reds in 2018.
Junior Registration is now open for the 2018 season at Avalon Soccer Club. Don't forget to use your
NSW Active Kids Rebate
voucher when you register.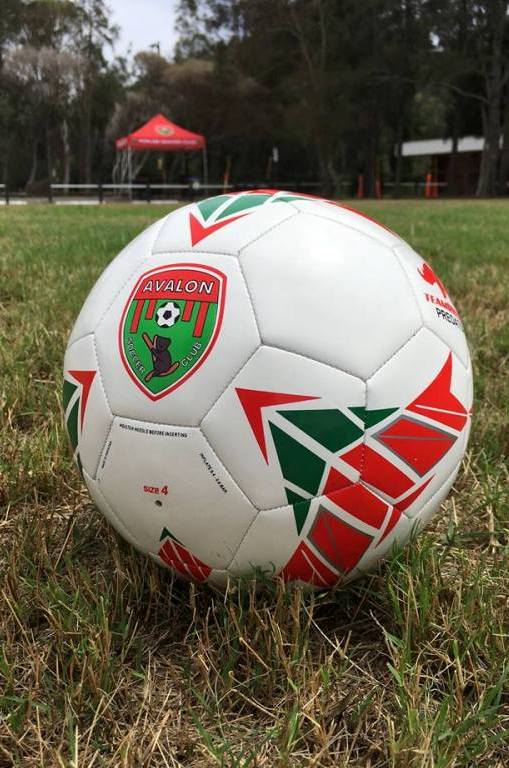 Family Discounts
Discounts are available to family members including dependent children under 18 and their parents and you can choose this in MyFootballClub via the "Purchase additional items" section as an "Add On" when you register.
Please pay full amount for the first player, and then choose Avalon family discount 2nd member "Add On" for the second registration, and Avalon family discount 3rd member "Add On" for the third registration etc.
2nd player in family – $10 discount
3rd player in family – $15 discount
4th player in family – $20 discount
5th player in family – $25 discount
The only acceptable documents to establish proof of age are a birth certificate or passport.
U6 to U9 Players: Players in U6 to U9 do not need to supply Proof of Age.
U12s: Please note that all players who register in the U12s age group (turning 12 in 2018) must email Proof of Age to the Registrar at
registrar@avalonsoccerclub.com.au
.
PLEASE NOTE THAT THIS PROOF OF AGE IS REQUIRED OF ALL U12 PLAYERS, EVEN IF YOU PLAYED WITH Avalon Soccer Club LAST YEAR.
Any players U10 and above (including all Seniors) who are new to the MWFA: Players registering in U10 and above that have not played before for Avalon Soccer Club or for any other Manly Warringah Football Association (MWFA) club must email Proof of Age to the Registrar.
Photos & Other Documentation
U6 to U11 Players: Players in U6 to U11 do not need to supply a photo.
All players from U12, U14 and U16's and above must supply a current photo to receive an id card to play.PLEASE UPLOAD A PHOTO WHEN YOU REGISTER ONLINE. If you have problems uploading your photo please email a current head shot photo to the Registrar at
registrar@avalonsoccerclub.com.au
.
All players from U12 and above who in 2017 did not play WITH the Avalon Soccer Club or for any other MWFA club must also complete an "2018 MWFA Application to Register" form.
Here is the Link
New players from Overseas aged 10 and above: If you've never played football in Australia and if you don't have an Australian passport or birth certificate you will be asked to get an International Transfer Clearance (ITC). Please contact your Registrar asap, at
registrar@avalonsoccerclub.com.au
.
In 2017 Avalon Soccer Club fielded over 80 teams in age groups ranging from Under 6 to Over 45. All of our teams play in games and competitions organised by the Manly Warringah Football Association (MWFA).
Teams from U6-U11 play modified versions of the football known as Small Sided Games (SSG). These games are designed to suit the functional abilities of the players in these age groups and to give each player more touches of the ball. The games are classified as non-competition and results are not published. This is to encourage team official and parent to promote player development, fair play and FUN before winning games.
To learn more about SSG football please
click here
From U12s all teams play competitive games. Results are recorded and the teams are ranked on a competition ladder/table. Unlike most professional sport in Australia the team that finishes the season top of the ladder in MWFA competitions is declared the Competition Winner. The top 4 teams then go on to play in a supplementary knock out competition. This can either take the form of a round robin or semi-final & final.
Team size is always a juggle between having enough players to cover injuries and absences and not too many players so to maximise each player's playing time. The other key factor influencing team size is the number of players registered in each age group. Team/Squad size varies slightly depending on the game format for that age group:
U6-7 play two games of 4v4 concurrently so have between 10-12 players per team




U8-9 play 7v7 so have between 8-10 players per team




U10-11 play 9v9 so have between 10-12 players per team




U12-16 play 11v11 so have between 13-16 players per team




U18+ play 11v11 so have between 13-30+ players per team/squad(Firsts & Reserves)



Grading and Team Selection
In all sports, at all levels, team selection can be quite a controversial area. At Avalon Soccer Club we understand this and have a series of transparent procedures when selecting teams. Full details of how we go about this process at Avalon are
found here.