Community News: February 2017
February 26 - March 4, 2017: Issue 302
February 19 - 25, 2017: Issue 301
February 12 - 18, 2017: Issue 300
February 5 - 11, 2017: Issue 299
Articles This Week
Trans-Tasman Surfboat Test Series 2017 - Australia Wins!!

Back to school by Selena Griffith

NSW 2017 Surfboat Interstate Team Announced - Best of the Best on Today (Sunday Feb. 5th, at North Narrabeen) by SLS NSW

Rescue, Rehabilitate and Release by Lynleigh Greig

Pictures: Summer in Pittwater: The Big Swim 2017

Aquatics: Up the River by Robyn McWilliam
Reflections by George Repin: WROCLAW
Park Bench Philosopher The Manly, Beacon Hill and Narrabeen Prose and Poems of Roderic Quinn
Draft Plan For Ingleside Land Development Released - Community Information session during Feb 2017 - have a say until 28th of same month

Profile: Meredith Rasdall B (Ed) Art is an artist living on Scotland Island on Sydney's Northern Beaches. She has been exhibiting for over 25 years and her work is included in both local and overseas collections.
The founder and coordinator of the
Pittwater Artfest
, a
highly successful
bi-annual children's art festival (1998, 2000, 2002, 2004, 2006, 2008, 2010, 2012) where children can exhibit their work and work directly with artists.
One of the founders of ArtSpot , the 2013 and then again in the ArtSpot 2015 was another very successful event - a small insight into large works
History: Pittwater Fields of Dreams II: St Cloud's Jersey Stud at Elanora Heights and The Stewart Legacy + a few notes on local dairies and the people who gave Stewart House, Curl Curl, during the 1930's Australian Depression years
Artist of the Month: February 2017 : Meredith Rasdall B (Ed) Art is an artist living on Scotland Island on Sydney's Northern Beaches. She has been exhibiting for over 25 years and her work is included in both local and overseas collections.
Council Amalgamations Windback: Community Feedback This Week
Community Members have asked us to communicate that Save Our Councils Coalition,

SOCC, has organised a rally for today, Sunday 5 February at the North Shore Electorate Office, 40 Yeo Street, Neutral Bay at 10.00am.
"It is imperative that as many people from Pittwater attend to send the clearest message that Pittwater's and ALL forced amalgamations should be undone. This could be our last chance before the government announces a decision.
The theme of the rally is: The Time is Now - Community Rally to end Forced Mergers."
Further discussions this week on reports of supposed plebiscites have some residents expressing being astounded that anything other than a vote for residents in pre-amalgamation boundaries should take place, as anything other than that would clearly have numbers 'stacked' in the case of Pittwater – Warringah - Manly. If any pelbisicite should take place then it should occur prior to the Local Government Elections scheduled for Saturday 9 September 2017 so that people know What and Who they're voting for.
As so many have expressed a wish to be part of Pittwater; very similar to the boundary suggestions first put forward by Pittwater MP Rob Stokes, should 'How do you want this to be' be part of any such vote, has also been proposed by some readers.
The NSW Cabinet held its first meeting under the new NSW Premier, Hon. Gladys Berejiklian on Thursday but no resounding statement on this matter has been announced.
In the meantime, please be polite and respectful to all interim serving staff on council – these too are residents just trying to get on with their work.
Further Media Releases received this week on this matter run below.
Editor, Pittwater Online News
Withdraw Every Forced Council Merger Now
Thursday 2 February 2017: MEDIA RELEASE - SAVE OUR COUNCILS COALITION
Save our Councils Coalition welcomes the news that forced council amalgamations will be on the Cabinet's agenda today and says it is time to put an end to what has been a fatally flawed forced council amalgamation process.
"Communities across NSW have had a gutful of Baird's damaging forced amalgamations campaign against local communities and local democracy." said Phil Jenkyn, spokesperson for Save Our Councils Coalition.
"The process has not been fair dinkum in fact the Government has treated communities with contempt."
"Save Our Councils Coalition wants to see an immediate withdrawal of the Government from all forced council amalgamations whether in court or not." said Phil Jenkyn
The Government should immediately withdraw from all legal proceedings with councils. The councils which have been forcibly amalgamated should, by way of proclamation, be reinstated; the administrators should be removed and the legitimate elected Councils should be re-appointed.
"The new Premier wants us to know that she is listening to communities. Here is her first big test."
"The forced council amalgamation process has been shown for what it is –a sham and a deeply dishonest process. Not one of these forced council amalgamations has legitimacy in the eyes of the community nor have they had a mandate."
"Local democracy is just as precious to the people of Leichhardt as it is to the people in Cabonne and the way this Government has trashed local democracy and ignored the community has made many, many people very angry."
"If this Government seriously wants to address this then they need to withdraw- right now- from all forced council amalgamations right across NSW." Phil Jenkyn.
Good News For NSW Councils?
February 2nd, 2017: Media Release - LGNSW
Local Government NSW (LGNSW) has welcomed reports about the Berejiklian/Barilaro Government ceasing forced council amalgamations - and restoring local democracy by giving the residents of already merged councils a vote on whether to de-amalgamate.
The reports said the Government was preparing to announced that councils for which forced mergers were still pending would be allowed to stand alone, while ratepayers of already merged councils would be given an opportunity to vote on whether they wanted to de-amalgamate.
LGNSW President Keith Rhoades said the reports, if confirmed by Cabinet, would be very welcome news for the local government sector and local communities.
"LGNSW has spent a lot of today in meetings with Deputy Premier John Barilaro and the newly installed Local Government Minister Gabrielle Upton," Clr Rhoades said.
"It would be inappropriate to reveal the content of those discussions, but I can certainly say they were both constructive and productive.
"I have said all along that I was confident the Berejiklian/Bailaro Government and the new Local Government Minister would listen to the people, and these reports appear to confirm that confidence."
Clr Rhoades said the next important thing was the timing of the plebiscites for already merged councils.
"I would urge the Government to undertake these plebiscites this coming September when the residents and ratepayers of amalgamated councils go to the polls in local government elections," Clr Rhoades said, "and indeed to send all councils who missed out on elections last year to the polls at the same time."
"It saves ratepayers money and it ensures that local democracy will truly be returned as quickly as possible."
Local Community Transport Not-For-Profit Calls For Volunteer Board Members
Did you resolve to give back to the community in 2017? Local not-for-profit Easylink Community Transport needs volunteer board directors to help guide their future direction.
Easylink offers services for older northern beaches residents or those with a disability, such as door-to-door transport and social outings with care, helping to retain independence and social links.
Private sector experts recommend not-for-profit board experience as a useful step in career progression, and Board member of five years, Lawrie Croft, said the roles are a great opportunity for people with an interest in serving the community and wanting to develop or use their skills and networks.
"We're keen to attract people who have a creative and innovative strategic approach in this rapidly evolving environment, with the potential to work on new partnerships.
"It's particularly exciting being on the Board of a smaller organisation as you can quickly make a big difference and see the results of the Board's decisions," said Mr Croft, who had a background in general management, risk and compliance prior to joining the Easylink Board.
Volunteer bus drivers and other office-based volunteer are also always in demand.
Based in Cromer, Easylink has been operating on the northern beaches for more than 30 years, started by aged care workers who saw an essential community need was not being met.
Originally called Manly Warringah Pittwater Community Transport, Easylink has evolved into an organisation of more than 100 passionate volunteers (mostly drivers) and 25 paid staff, serving over 2000 northern beaches residents with transport and travel training, as well as social outings and van hire.
Northern Beaches ADHD Support Group
January 2017 Speaker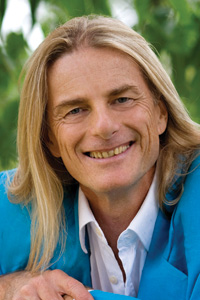 Our first speaker evening for 2017 starts with a gentle and holistic approach to helping both children with ADHD and their parents.
We welcome Ian White, B.Sc., N.D., D.B.M.. Naturopath & Founder of
Australian Bush Flower Essences
, who will be presenting 'Enhancing Your Child's Learning, Behaviour & Wellbeing'
on

Tuesday 7th February 2017 at 6.45pm - at Pittwater RSL

.
Donations Of Surfboards Needed
Do you have a surfboard hiding in your garage that you never use?
Grass Skirt Project is collecting donated surfboards to send to Papua New Guinea to encourage and enable local people to participate in surfing. If you have a board or any other gear (legropes, fins, deck pads, rashies, boardies, swimsuits etc) that you're willing to part with and send to a new home in Papua New Guinea, please drop them off at
Line Up Surf 26 Clyde Rd, Dee Why NSW 2099, Monday to Sunday 9.00am - 6.00pm.
2017 WRC Memberships Are On Sale Now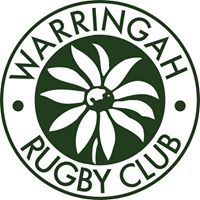 This year will see Warringah Rugby Club (WRC) play nine home games at Pittwater Rugby Park with Colts joining grade for Super Saturdays against Penrith, Easts, University and Manly.
Don't miss out- sign up as a Warringah member today.
Trees And Neighbours: Managing Disputes
Join the Australian Garden History Society (Sydney Branch) for garden history talk on Trees and Neighbours: Managing Disputes, with arborist Judy Fakes.
When: Wed 15 February 2017, 7-8:30pm
Where: Annie Wyatt Room, National Trust Centre, Observatory Hill
Cost: AGHS Members $20, Guests $30, Students $5
Bookings essential
Avalon Boomerang Bags 2017
Time to turn the tide, and in Avalon we are trying to do our bit.
Boomerang Bags workshops are starting again in the Avalon Recreation Centre on Tuesday 24th January 2017, 11.30am - 5pm
.
Can't sew?
We can teach you, plus we need people with all sorts of different skills...stamping, cutting, chatting, stalls, admin...
Workshop: Change of Venue
Regular workshops resume this Tuesday.
For the next 2 weeks ( Tuesday January 24th and 31st) workshops will be at Avalon Recreation Centre at the new time of 11.30am until 3.30pm.
From Tuesday February 7th workshops will be run at:
Unit 20/14 Polo Ave , Mona Vale.
We would like to say a big welcome from Avalon Boomerang Bags to Kate at Sewcraft and a HUGE Thank You for offering us the use of this fabulous space.
For those that cannot attend our regular workshops but still want to be involved, get together 2-6 friends and we can run a workshop for you at a mutually convenient time.
Or perhaps you would like to donate some nice bright fabric or some thread or help out in other ways behind the scenes.
If you can help call Laurel on 0410 608 315 or reply to this email.
2017 is going to be great, can't wait to see all our baggers again.
Just quick reminder that we are running a bag SHARING program. The bags are called Boomerang Bags because we would like the ones you're not using to Boomerang back into our boxes , so that there are always plenty available for shoppers who may have forgotten their own.
Join us, and let's rid our beautiful coastal suburb of polluting, wild life entangling plastic bags.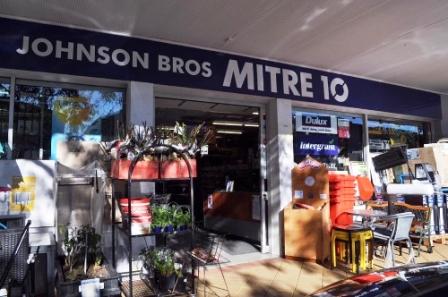 Clean Up Australia Day 2017
SUNDAY 5 MARCH
SCHOOLS CLEAN UP DAY 3 MARCH
BUSINESS CLEAN UP DAY 28 FEB
Meeting Point: The fire brigade shed
Date: March 5th 2017
Start time: 9:00 AM
End time: 11:00 AM
Meeting Point: Avalon Beach SLSC.
Date: March 5th 2017
Start time: 9:00 AM
End time: 10:00 AM
Site Coordinator Details
Avalon Dunes Careel Creek
Meeting Point: near Avalon Skate Park
Date: March 5th 2017
Start time: 8:00 AM
End time: 11:00 AM
Site Coordinator Details
Come For Half An Hour Or As Long As You Can Manage. Plastic Is The Number One Material Caught In The Mangroves, Buried In Mud And Sand And Mixed In With Shore Debris.
Meeting Point: Bayview Baths - in the park to the right of Gibsons Marina
Date: March 5th 2017
Start time: 08:00 AM
End time: 11:00 AM
Site Coordinator Details
Coastal Environment Centre
Representing: Upper Northern Beaches Rotary Club
Meeting Point: Volunteers will meet at the Coastal Environment Centre and work north towards Warriewood SLSC
This Clean Up is a recurring one which takes place yearly.
Next Clean Up: March 5th 2017
Date: March 5th 2017
Start time: 9:30 AM
End time: 11:00 AM
Site Coordinator Details
Representing: Blackmores Ltd
Meeting Point: Car park next to Bronze Cafe
Date: March 2nd 2017
Start time: 7:00 AM
End time: 2:00 PM
Site Coordinator Details
Narrabeen Lagoon State Park
Representing: Friends Of Narrabeen Lagoon Catchment
Meeting Point: Berry Reserve
Date: March 5th 2017
Start time: 8:00 AM
End time: 11:00 AM
Site Coordinator Details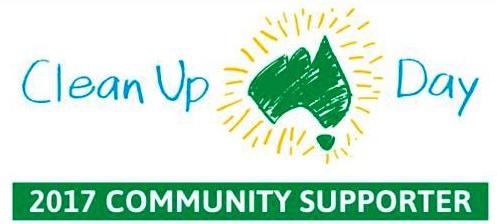 Indian Myna Action Group
Indian or Common Mynas are one of the world's most invasive species, not a cute bird.
Many communities in NSW, QLD, ACT and overseas are taking action against these pests, sometimes called flying rats.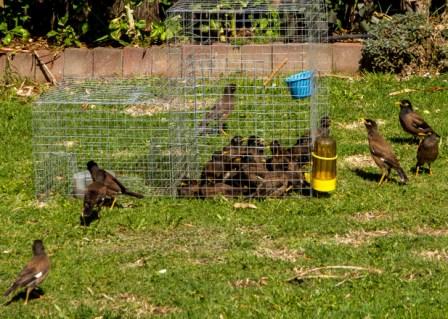 Pittwater Natural Heritage Association set up the Northern Beaches Indian Myna Action Group, as these birds are a common pest in local shopping centres, on private land and in schools and parks.
Now a grant from Greater Sydney Local Lands Services has enabled our campaign to take a leap forward, with more publicity and more traps available for people wishing to trap on private land.
These aggressive birds are pests because they breed in great numbers, nesting in hollows in houses and in trees, displacing native birds and animals. They can spread diseases and lice and scavenge in rubbish bins.
Our Myna information is welcomed by cafes that are pestered by birds fouling tables.
This term we will deliver a pamphlet to alert schools about Mynas.
See our
Facebook page
for what we are doing and how people can get involved.
For more information contact us on
pnhainfo@gmail.com
or phone Nick Halkyard on 0416 288 874

Funding Opportunity For Local Surf Clubs
Member for Pittwater Rob Stokes is encouraging local surf clubs to apply for funds under the NSW Government's Surf Club Facility Program.
Applications are closing soon for the annual initiative which provides surf clubs across the State with grants between $40,000 and $350,000 to help develop their facilities and address significant building issues.
Pittwater's surf clubs have had great success with this program over recent years – including funds to assist with the major redevelopment of Avalon Beach Surf Club.
"This is a great opportunity for our local surf clubs to receive financial support for their upcoming projects, Rob Stokes said today.
"Surf clubs are an integral part of our community and perform and invaluable role.
"This initiative aims to support their efforts and continue to improve the quality and accessibility of surf clubs right along our coast.
"Many local surf clubs have plans and projects in the pipeline but require financial support to help them progress.
"
Applications close on 10 February and can be submitted online
.
"I encourage all our local surf clubs to explore this opportunity," Rob Stokes said.
International Women's Day 2017 Breakfast At RPAYC
Wednesday March 8th, 2017
Hosted by Zonta Club of Northern Beaches
7am - 9am Royal Prince Alfred Yacht Club, Newport.
Tickets $42.Pittwater
Speaker: Superintendant Doreen Cruickshank APM
Zonta Club of Northern Beaches Inc will host the annual Pittwater International Women's Day Breakfast on Wednesday 8 March 2017 at Royal Prince Alfred Yacht Club, 16 Mitala St, Newport.
Zonta Club of Northern Beaches is a member of Zonta International which is a global organisation of executives and professionals working together to advance the status of women worldwide through service and advocacy. Zonta International is affiliated at the United Nations with other major women's organisations.
This breakfast marks International Women's Day. It is a day to acknowledge women's contribution to making Australia, and the world, a better place. Everyone is invited to celebrate the day. The 2017 Pittwater Woman of the Year will be announced at the breakfast.
The guest speaker at the breakfast will be Superintendent Doreen Cruickshank APM. With over 45 years of service, Doreen is Australia's longest serving policewoman. Growing up in country NSW, and being focussed on a career in the police from an early age, Doreen has witnessed revolutionary changes for women in the profession from policewomen being a segregated group to now being fully integrated into the force. Doreen was Pittwater Woman of the Year in 2008. She will speak on her life story and her career.
The IWD Breakfast will be held at Royal Prince Alfred Yacht Club at 7am till 9am on Wednesday 8 March 2017. The cost is $42. The delightful location looks over the waters of Pittwater and across to Bayview and Scotland Island. The breakfast is always well attended by the local community. Please book early to avoid disappointment.
Enquiries topittwateriwdbreakfast@gmail.com or Sue on 0407 850 860.
Proceeds from the breakfast will support service projects of Zonta Club of Northern Beaches Inc assisting local women in need, and Zonta International projects in developing countries. Come by yourself, bring a friend or make up a table of 8 to10. We will seat you.

Funding To Help Combat Local Crime Hot Spots
Member for Pittwater Rob Stokes today announced an important opportunity for local community groups, chambers of commerce and the Northern Beaches Council to help combat crime and anti-social behaviour.
The NSW Government is currently offering grants up to $250,000 for infrastructure and service delivery projects which aim to prevent crime, address anti-social behaviour in communities and promote safer and more inclusive use of public space.
Eligible projects under the Community Safety Fund might include CCTV initiatives, street lighting improvements, youth programs and recreational facility upgrades.
"This initiative aims to support projects that help make community areas safer and more enjoyable," Rob Stokes said today.
"Often there are small changes that can be made to reactivate local areas, encourage greater community use and reduce the frequency of anti-social activity.
"Proactively addressing known hot-spots in our community can also assist the police in their efforts and reduce significant costs borne by our whole community.
"
Applications are currently open and will be accepted until 20 February
," Rob Stokes said.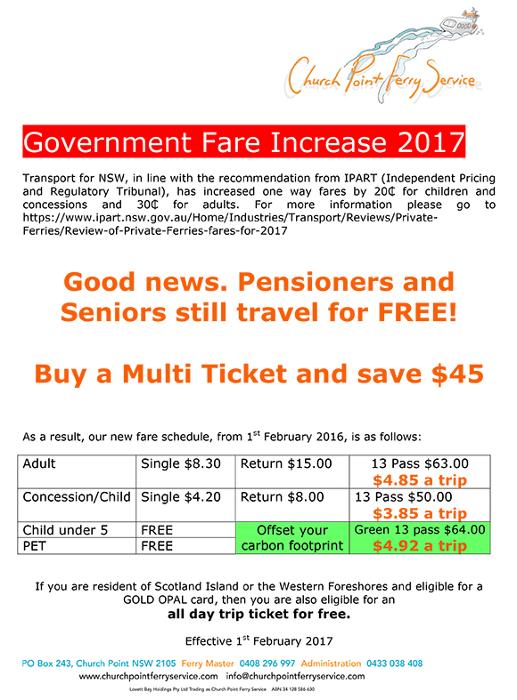 Pet of the Week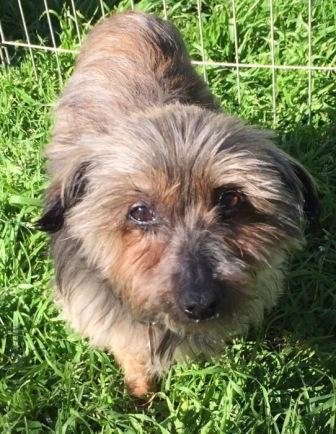 Pearl is a shy girl who needs gentle slow hand movements. She is a sweet affectionate girl but she needs to know you are not going to hurt her. She is social with other dogs but people are most important to her. She does not want to be left alone for long. She weighs 4kg. She comes desexed, C5 vaccinated, heartworm free and microchipped. Also included for the love and health of our dogs is a free Health and Wellness Voucher with our DR Vet. Her adoption cost is $450.
Greater Sydney Commission: North District
Have your say on the draft District Plans!
GSC: We invite you to attend one of our upcoming community drop-in sessions across Sydney's six districts to learn more about planning for Sydney's long-term future, and how to provide feedback.
Follow the link to find out more details on your local session.
The North District is a place of coastline suburbs, harbour communities and bushland neighbourhoods located around vibrant urban centres with lively high streets, busy shopping districts and employment hubs.
From document, Full Draft District Plan, available to read and download in full at 'North district' link above:
Mona Vale Proposed priorities:
• protect and enhance the commercial and retail function of the centre to provide employment growth and maintain high job containment
• ensure sufficient retail and commercial floor space is provided to meet future demand
• leverage the Mona Vale B-Line stop to facilitate intensification of uses in the centre, with an emphasis on the provision of housing affordability to retain 18 to 35 year olds
• explore opportunities to increase residential diversification around the centre
• improve access and linkages to local destinations, such as Mona Vale Hospital, through priority pedestrian networks
• promote walking and cycling to the centre and within it
• retain and protect the industrial precinct to the north of the centre to serve the growing population
• investigate feasibility of existing planning provisions and controls as they relate to mixed-use and residential development within the centre
• prioritise place making initiatives to promote mixed-use activities, urban activation and more diverse housing, and improve connectivity and integration with existing networks.
Brookvale-Dee Why Proposed priorities:
• maintain the mix of uses so that Brookvale-Dee Why continues to perform strongly as a well-balanced, self-sustaining combined centre
• encourage and support improvements to Warringah Mall and better integrate it with the fabric and life of Brookvale-Dee Why
• encourage provision of affordable housing to attract and retain key workers in local industries, particularly in Brookvale
• recognise and enhance the economic and employment opportunities along Pittwater Road and encourage revitalisation along this commercial strip
• promote walking, cycling and public transport to Warringah Mall, the Brookvale industrial area and Dee Why to alleviate traffic congestion on Pittwater Road and to reduce car dependency
• encourage the establishment of new, innovative and creative industries in the Brookvale industrial area
• encourage new lifestyle or entertainment uses to activate local streets in Brookvale-Dee Why
• improve connections between Brookvale-Dee Why and Northern Beaches Hospital and beyond.
Manly Proposed priorities:
• further develop Manly as a cultural, tourist, retail and entertainment precinct
• improve transport connections to Manly Wharf from other lower Northern Beaches suburbs
• provide faster public transport to Chatswood, Frenchs Forest, St Leonards, Macquarie Park and Macquarie University
• encourage diversified commercial activity to improve economic resilience
• encourage eco-tourism around North Head and the Cabbage Tree Bay Aquatic Reserve.
3.5 Prioritising Northern

Beaches Hospital as the catalyst

for a new centre
The Northern Beaches Hospital will anchor a new health and education super precinct for the North District and Greater Sydney.
Associated road upgrades are intended to ease congestion and improve travel times to, from and within the super precinct as it develops.
The Northern Beaches Council is preparing a Northern Beaches Hospital Precinct Structure Plan to consider the wider land use implications of this investment. The Structure Plan will analyse opportunities and constraints to plan for future development around the Hospital.
2016-2021 Housing Target - Northern Beaches 3,400
The NSW Government is also
accelerating the capacity for housing supply across the District through the following projects
:
• Cherrybrook Station Precinct: which is part of the Sydney Metro Northwest Priority Urban Renewal Corridor to maximise access and opportunities for more housing and jobs
•
Ingleside Precinct
: in the Northern Beaches Local Government Area.
1.1.3 Status of the draft District Plan
While
councils are required to give effect to

District Plans as soon as practicable after a
District Plan is made

, draft District Plans will
guide the preparation of planning proposals
under Part 3 of the Act. This is established by
the Department of Planning and Environment's
Guide to Preparing Planning Proposals
(August 2016).
The Guide lists assessment criteria for a
planning proposal, which include but are
not limited to consideration of the strategic
merit of the proposal, the site-specific merit
of the proposal and consistency with strategic
plans, including draft District Plans, State
environmental planning policies and
Ministerial directions.
Local environmental plans will continue to
determine whether development is permitted
or prohibited on land. While a draft District
Plan or District Plan is not a mandatory matter
for consideration in the determination of a
development application, a consent authority
may decide to consider a draft District Plan
or District Plan to the extent it relates to the
objects of the EP&A Act.
The inclusion of
Our vision – Towards our
Greater Sydney 2056 in Chapter 2 of this draft
District Plan foreshadows our research and the
evolution of our thinking that will inform the
review of A Plan for Growing Sydney during
2017. It does not replace the legal status of
A Plan for Growing Sydney as the current
Greater Sydney Region Plan.
Greater Sydney Commission District Dialogues
What is a District Dialogue?
Facilitated workshops will be held in each district to initiate discussions about the priorities and actions in the draft District Plans and give an overview of Towards our Greater Sydney 2056.
The aim of the district dialogues is to create a forum where a broad range of community members can provide feedback on the priorities in their district through small group discussion and deliberation.
The workshops will gather the feedback of participants, which will be compiled and sent as a submission to the Greater Sydney Commission.
Locals who register, community groups and a representative selection of each district's population will be invited to attend.
District Commissioners will also attend the workshops in their district.
When will the workshops take place?
The workshops will be held on weekdays and Saturdays. All sessions are three hours long. Weekday sessions will all commence from 6pm. Saturday sessions will start at 9am and 2pm. See dates below:
North District Dialogue Saturday, 25 Feb 2pm - 5pm
North District Dialogue Wednesday, 1 Mar 6pm - 9pm
How do I get an invitation?
Places are limited, so register your interest to be invited to attend a workshop.
Registrations will close on 10 February
,
click here
to register. Even if you don't have a place at the workshop you can still provide your feedback through the online submission process.
Live Online is a series of weekly interactive chats with senior members of the Commission which are an opportunity to ask questions that may help you lodge a formal submission to the draft District Plans and/or Towards our Greater Sydney 2056.
Times and places for the chats will vary so that you can get involved at a time that suits you.
Our first session will be hosted on Facebook at midday on Tuesday 7 February. You can chat with CEO Sarah Hill, Executive Director of Strategic Planning Halvard Dalheim and Director of Engagement Meredith Jones.
You can post questions ahead of the chat as well as during the chat. Just like the Greater Sydney Commission on Facebook and add your question to the thread.
Like all social media discussion, the chats themselves cannot be considered as submissions. Find out more or make a formal submission by
clicking here
.
Everyone is welcome to join the online chat. The only rules for participation are that offensive, belligerent or trolling remarks or questions will be deleted and those participants will be blocked.
Senior members of the Commission who will answer your questions may include Commissioners, CEO Sarah Hill, or senior policy and engagement staff.
When will they take place?
Live Online chats will be weekly and start on Tuesday 7 February from midday. The days and times will vary so that as many people as possible can get involved.
Each session can last up to an hour.
Win A Harley – Support Local Surf Life Saving Clubs
By Surf Life Saving Sydney Northern Beaches
How would you like to win a new Harley-Davidson Dyna Street Bob worth $22,840 for just $5.00?
Thanks to a generous donation by Northern Beaches Harley- Davidson and the tremendous support of Dee Why RSL Club, we are raffling this beautiful bike with tickets just $5 each or 5 for $20.
All of the proceeds from the raffle go to supporting our lifesaving efforts across our 21 Surf Life Saving Clubs.
Tickets are on sale at Dee Why RSL Club or from your local Surf Life Saving Club. We will also be selling tickets at Westfield Warringah Mall on 18 and 19 February.
The raffle will be drawn at Dee Why RSL Club on Friday 10 March
. A second-chance draw of a $500 Northern Beaches Harley-Davidson gift voucher will take place on the night.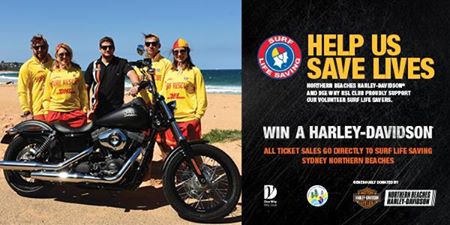 Newport In First Place
Summer of Surf news release, 31 January 2017
The TechnoGym Club Series looks to be all but over for the 201 6/17 season, with the Sydney Northern Beaches powerhouse club of Newport out in front with an insurmountable lead going into the
final round (3 to 5 February in Surfers Paradise
).
The Newport club has shown versatility across every area of surf sports and thoroughly deserve the win in what has been a dominant season for the club. The last few years Newport have played "second-fiddle" to an impressive Northcliffe outfit that has seen them win 10 Australian club champion titles. This year, however, the Newport club devised a strategy and that has seen them knock off the defending champions and earn the title of "Australia's Best Club".
Barring disaster the Newport Club will receive a state of the art gym fit-out courtesy of Technogym that would rival any professional sporting organisation in the world. With such an incredible gym it's fair to say that this Newport club will come back fitter and stronger next year and be even harder to beat.
For the first time, SOS will be broadcasting
LIVE to FOX Sports
, a very exciting development and huge step forward for the sport. SOS is building on the momentum gained through such strong ratings this season.
Current Technogym Club Series leaderboard
Donations Of Bodyboards Needed
If you have any body boards that you no longer use please drop them off at my place. A friend of mine who works with a kids charity needs boards that do not need repair. Thanks guys
Pittwater Offshore Newsletter Update 5/2/2017
click on Logo:

To contact Julian: editor@scotlandisland.org.au
Draft Education And Child Care SEPP
February 3rd, 2017: Department of Planning and Environment
Child care and education infrastructure lays the foundations for our children's learning from their earliest years through to their adult careers. The NSW Government is committed to providing high quality educational environments that support the learning needs of every student.
NSW needs to invest in high quality and cost-effective early childhood education and care facilities, schools, TAFEs and universities to nurture young minds, educate and train our future leaders and innovators and deliver a skilled workforce.
The NSW Government is proposing changes to the planning system to make it easier for education and child care providers to build high-quality facilities.
The NSW Government is proposing to introduce a new education-based State Environmental Planning Policy.
The proposed Education and Child Care SEPP proposes changes that will make it easier for child-care providers, schools, TAFEs and universities to build new facilities and improve existing ones by streamlining the planning process to save time and money and deliver greater consistency across NSW. The proposed SEPP balances the need for delivery of additional educational infrastructure with a focus on good design.
The proposed SEPP aims to:
• streamline the planning system for education and child care facilities including changes to exempt and complying development;
• NSW will be the first State to bring Commonwealth Laws regulating early childhood education and care into a state planning system;
• brings the Department of Education into the planning process early, and gives child care providers and developers information, from the beginning regarding all national and state requirements for new child care services;
• streamline the delivery of new schools and upgrading existing facilities, with a focus on good design; and
• assist TAFEs and universities to expand and adapt their specialist facilities in response to the growing need, and to maintain our reputation for providing world class tertiary education, while allowing for more flexibility in the use of their facilities.
• Explanation of Intended Effects (297 KB PDF)
• Draft State Environmental Planning Policy (Educational Establishments and Child Care Facilities) 2017 (484 KB PDF)
• Draft Environmental Planning and Assessment Amendment (Schools) Regulation 2017 (184 KB PDF)
• Draft Amendment to the Standard LEP for child care (154 KB PDF)
• Draft Environmental Assessment Code of Practice (256 KB PDF)
• Draft Planning circular on student caps (98 KB PDF)
• Draft Child Care Planning Guideline (6.3 MB PDF)
• Draft Better Schools Design Guide (3.7 MB PDF)
FAQs
• Education and Child Care SEPP FAQ (General) (783 KB PDF)
• Education and Child Care SEPP FAQ (Child Care) (825 KB PDF)
• Education and Child Care SEPP FAQ (Schools) (429 KB PDF)
• Education and Child Care SEPP (Tertiary) (267 KB PDF)
You can view the proposed SEPP online and
make a submission until 24 March 2017
If you cannot lodge your submission online, you can write to:
Director, Industry and Infrastructure Policy
Department of Planning and Environment
PO Box 39
Sydney NSW 2001
We will publish your submission online. That's why it's important to read our privacy statement at www.planning.nsw.gov.au/privacy
More information
Call our Information Centre on 1300 305 695. If English isn't your first language, please call 131 450. Ask for an interpreter in your language and then request to be connected to our Information Centre on 1300 305 695.
The proposed SEPP will streamline and simplify the planning requirements for educational facilities across the State.
These reforms will make it much easier for public and non-government schools to implement a wide range of improvements and expansions to schools, such as upgrading sports fields, building a new library, and offering before and after school care services.
High quality design will be a key focus of the proposed planning improvements to ensure that new educational infrastructure enhances communities, delivers greater energy efficiency and contributes to healthy lifestyles for children.
How the changes will work
Having access to quality early childhood education is vital for the development of our children and for the growth of the NSW economy.
These reforms will make it much easier for public and non-government schools to implement a wide range of improvements and expansions to schools such as, upgrading sports fields, building a new library, and offering before and after school care services.
What school development is Exempt Development?
The exempt development provisions for schools are intended to enable minor works to be undertaken within school grounds without planning approval provided that certain development standards are met.
Examples of works that may be permitted as exempt development include:
• one storey portable classrooms and amenities buildings
• out of school hours care in existing buildings for primary school children
• removal of trees that pose a risk
• landscaping and routine maintenance works
• play equipment, sporting fields and courts, walking paths, seats, shelters and shade structures
• demolition of certain buildings that are not a heritage buildings or in a heritage conservation area.
What school development is Complying Development?
In order to install additional classrooms and educational facilities quickly, in response to increased student numbers, straightforward developments will be permitted as complying development.
They will have fast track assessment process by an accredited certifier to determine if they meet pre-determined development standards.
The types of complying development proposed to be permitted within the boundaries of an existing school include:
• construction of buildings for educational uses such as classrooms, a library, administration, school hall, gymnasium, canteen or a child care facility
• a covered outdoor learning area
• a car park
• demolition of a buildings that have an area no greater than 250 square metres
• minor alterations or additions to existing buildings
• restoration, replacement or repair of damaged facilities.
Schedule 2 of the proposed SEPP lists the required development standards that must be complied with, including a maximum height limit of four storeys and 22m, minimum side and rear setbacks and requirements for landscaping.
There are also requirements for the design of schools and assessment of traffic impacts to be done before an application for a complying development certificate is lodged.
What school developments can be done without development consent?
Certain small scale developments can be done without a development consent from a consent authority, but will require the person carrying out the development to undertake environmental assessment of the likely impacts of the proposed activity.
The types of development that will be permitted to be carried out without consent in connection with existing schools include:
• one storey buildings for school purposes such as a library, administration, a classroom, a tuckshop, cafeteria or bookshop
• a car park that is not more than one storey high
• an outdoor learning or play area and associated awnings or canopies
• minor alterations or additions, such as internal fitouts, or to address occupational health and safety requirements or to provide access for people with a disability
• restoration, replacement or repair of damaged facilities
• demolition of buildings or structures.
A Code of Practice has been developed to ensure that private school operators undertake the required environmental assessment properly. The Code also sets out requirements for consulting with councils, neighbours and other interested parties on proposed private school developments.
Development undertaken without consent cannot significantly increase student numbers at schools, and any existing conditions of development consent that may apply to a tertiary institution must be complied with.
What school developments need a development application?
The proposed SEPP will permit development for the purpose of a school to be carried out with consent in prescribed zones.
All new schools and major expansions of existing schools with a project value of $20 million or more will require a State significant development (SSD) application, which is assessed and determined by the Minister for Planning. Other school developments with a value less than $20 million and that require consent will need a development application to be lodged with the relevant council.
NSW Claim Youth Victory On Countback
January 25, 2017- Surf Life Saving Australia
Surf Life Saving Australia has announced that following a re-examination of results, NSW has been named the winner of the overall Youth division competition at the 2017 Interstate Championships.
NSW was mistakenly allocated six points in the Youth Female Surf Race, instead of the seven they should have been awarded.
The extra point proved decisive, levelling the total point scores for NSW and Queensland at 146 apiece.
NSW were deemed overall winners in Youth Pointscore after a countback showed they had recorded more first-place finishes.
The entry circular states: "The occurrence of a tie in the in the youth, open or overall and/or pointscore at the conclusion of the competition will result in a count back of best finishes in the respective pointscore (that is, number of 1sts; if still equal, number of 2nds and so on until a winner/placing is declared)".
The amended result has no impact on the overall pointscore result, with Queensland defending their title ahead of NSW and also winning the Open division.
Sydney Wildlife: February 2017 -
Rescue, Rehabilitate And Release
Sydney Wildlife's charter is to rescue, rehabilitate and release any injured, sick or orphaned native wildlife. The rescue part forms only 10% of the process; the rehabilitation part can be long and arduous depending on the injury sustained or the age of the orphan; the release part should be the best part of the process but it can actually present the most challenges:
1. In hand-raised orphans, we can't release them until they are 'dehumanised'.
Raising orphaned joeys (such as wallabies, kangaroos, wombats and possums) means that we provide them with nourishment, protection, warmth and love - everything their mothers would offer. This is Phase 1 of their rehab. Unfortunately in Phase 1, they become humanised and reliant on us. This is why Phase 2 is important: the 'dehumanisation' process. The hand-raised joeys are taken up to our Sydney Wildlife Pre-Release Facility to become ready for the wild. They are only in contact with humans once a day and here they learn to deal with all types of weather, parasites and finding food - all in a controlled environment, without predators. Our wonderful facility manager, Joan Reid, has hand-raised countless joeys and she knows the importance of Phase 2 for the joeys to have a seamless assimilation into the wild.
Ringtail possum joey - very vulnerable and in need of feeds around the clock.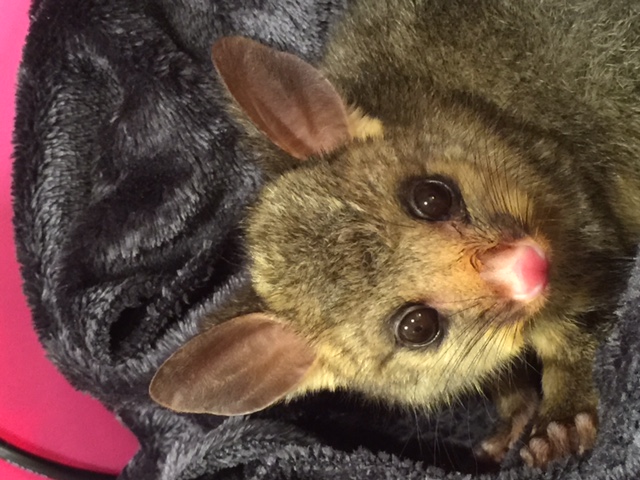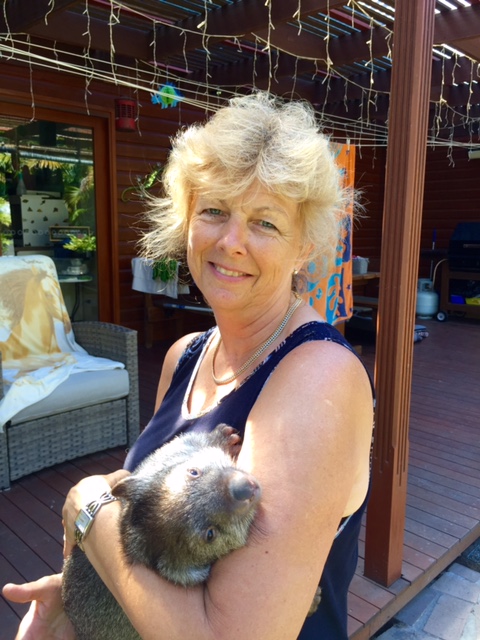 Our Pre-Release Facility manager, Joan Reid, with a wombat joey.
2. Releasing baby birds that have 'fallen from the nest'
Humans often 'kidnap' fledgling birds that are learning to fly. They mistake the process of learning to fly for falling and snatch up the babies with the parent birds watching on in horror as their fledging bubs get whisked off to the nearest vet. Sydney Wildlife is then called to care for the chicks but we often bring them back to the 'scene of the crime' to reunite the babies with their parents so that their flight lessons can continue.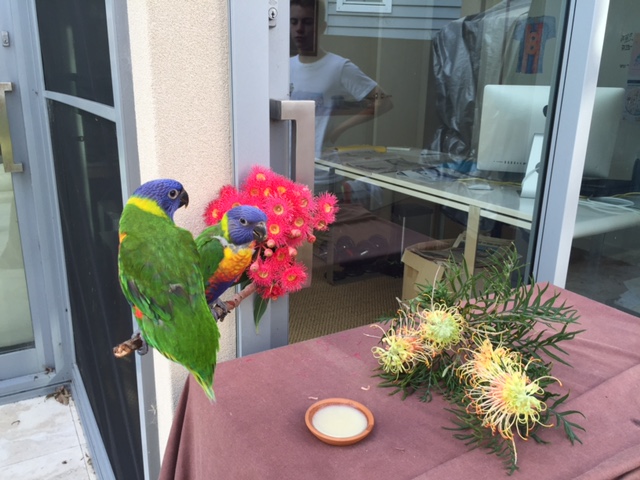 Fledging lorikeets being reunited with their parents.
3. Capture and release of snakes in unwanted locations
We regularly get called to relocate snakes that pop up in backyards, on construction sites, in offices or inside homes. We have no problem removing them from dangerous situations but it's often tricky to know how far to take them or where a safer place would be. Each species of snake has a different-sized home range and it's important not to take them out of it. Releasing snakes at the correct time of day is also essential. If the snake is nocturnal, it must be released at night.
Diamond Python removed from a dangerous construction site and relocated to nearby bushland.
4. Finding suitable habitat for release
Sometimes our rescuers hand-raise orphaned bats or invest countless hours rehabilitating venomous snakes - but these species and many others are deemed a 'nuisance' or 'undesirable'.
Bats often have their habitats chopped down to discourage them from roosting. Finding suitable habitat to release hand-raised pups is becoming impossible. One also needs to consider adequate food sources when releasing wildlife.
Flying fox habitat decimated in an attempt to discourage them. Photo by S. Thorpe.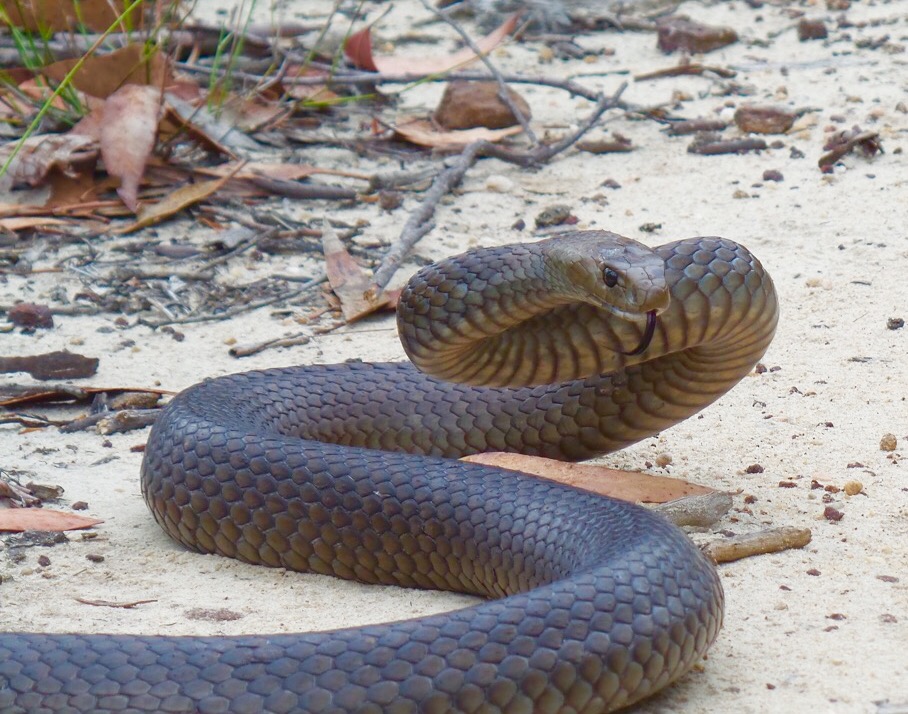 Some venomous snakes, like this eastern brown snake, are treated cruelly and many people feel they should be killed instead of captured and released. Photo by N. Wedlock.
Sydney Wildlife do not discriminate. We love all our wildlife. We treat them all as priceless treasures and we adhere to our charter for all species: rescue, rehabilitate and release.
Sydney Wildlife: www.sydneywildlife.org.au Phone: 9413 4300
By Lynleigh Greig
Sydney Wildlife
Planning Reforms To Boost Housing Supply
09.01.2017: Ministerial Media Release - The Hon. Rob Stokes MP, Minister for Planning
Making it simpler to build a home and enhancing community participation in key decisions will be now easier through a package of red tape-busting reforms released for consultation by the NSW Government today.
Planning Minister Rob Stokes said proposed amendments to theEnvironmental Planning and Assessment Act 1979 target delays in Development Application (DA) processing by councils, while also enhancing community confidence in the planning system.
The proposed changes include standardising the format of council's development control plans to make them easier to understand and navigate, giving developers incentives to resolve objections before lodging DAs, and focusing councillor attention on strategic planning with greater numbers of DA assessments being processed by staff or local planning panels.
Local communities will have greater opportunity to participate in strategic planning for their neighbourhoods as early as practicable, with each planning authority required to prepare community participation plans.
Other proposed changes include leveling the playing field for the assessment of major projects by ending transitional arrangements under Labor's controversial Part 3A development assessment which will prevent the misuse of modifications.
Mr Stokes said the state was experiencing the longest housing construction boom in NSW history with the latest figures for the 12 months to October showing 74,577 approvals, the second highest on record.
"However, there is still more work to do and these planning reforms build on our impressive results over the past five years by making it easier to build new homes," Mr Stokes said.
"The NSW Government is determined to do everything it can, including making the planning system more efficient, to ensure housing supply gets to homebuyers fast."
Mr Stokes said NSW Treasury estimated there is pent up demand for up to 100,000 new homes due to the former Labor Government failing to provide adequate supply.
Proposed updates to the EP&A Act include:
• Investigating incentives for developers to consult with neighbours and the surrounding community to ensure disputes are resolved prior to a Development Application proceeding to council;
• New powers for the Planning Minister to direct a council to establish a local planning panels of experts and community representatives;
• A standardised format for development control plans, produced in consultation with councils, to promote consistency across the confusing array of up to 400 formats currently used in NSW;
• Authority for the Department of Planning and Environment Secretary to ensure the efficient processing of developments that require separate approvals and advice under different NSW legislation;
• Measures to ensure that local environmental plans are kept up to date;
• Extending and improving the complying development assessment process that currently covers most new one or two storey dwellings, to include greenfield developments and terrace housing.
• Simplifying and consolidating building provisions to remove confusion for developers;
• Widening the availability of internal review options for proponents aggrieved by council decisions as a faster, low cost alternative to court action; and
• Introducing fair and consistent planning agreements between developers and councils to ensure there is more transparency on deals to fund public amenities, affordable housing, transport and other infrastructure.
Mr Stokes said the planning reforms would assist the NSW Government deliver the 725,000 new homes forecast to be required by 2036 to house an extra 1.7 million residents.
The community is encouraged to have its say on the proposed amendments to the Environmental Planning and Assessment Act 1979.
These updates are on public exhibition from 9 January – 10 March 2017, and can be viewed at www.planning.nsw.gov.au/legislative-updates.
The consultation package comprises four documents:
3.
Draft Bill
-
Environmental Planning and Assessment
Amendment Bill 2017
Have your say on the draft updates to the EP&A Act
Consultation is now underway on the draft amendments to the EP&A Act, details of which are at the 'Key documents' tab above.
The public consultation period for the Bill is from 10 January 2017 to 10 March 2017.
We encourage our stakeholders, interested community groups and individuals to review the reforms and respond:
• by mail to:
Planning legislation updates 2017
NSW Department of Planning and Environment
GPO Box 39
Sydney NSW 2001
60th Anniversary Of Club Palm Beach
Club Palm Beach is going to celebrate the 1957 opening, its 60th anniversary and we would like to get as many people from the past and present as possible to join us in a reunion here at the Club. This includes old friends, relatives, neighbours, local sports clubs, sailing mates, students from local schools, campers from the old camping ground near the Golf course, EVERYONE!
Leading up to the reunion we want to hear your old stories & share your photos from the good old days. Stories from the camping grounds, for example some families lived at the camping grounds while their family homes were built. John Oliver was one, he says the camping ground was a community in itself. Other campers such as the Trainor family loved the camping community so much they moved permanently to Palm Beach.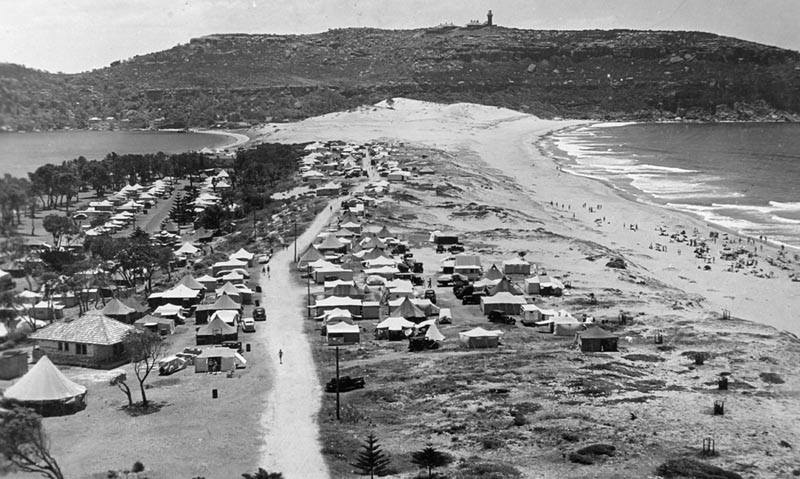 Camping at Palm Beach - photo courtesy National Library of Australia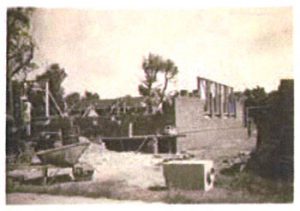 Palm Beach RSL started off as a shed, it was originally built in Lucinda Park, Nabilla Rd Palm Beach. The shed, built from weather board by Dick Martin, Jack Martin and Fred Verrills, was then moved to Barrenjoey Rd, the current Club site, sitting approximately where the bistro dinner room is now. The land purchased in Barrenjoey Rd was instigated by Carl Gow. The little Club traded there from the very early 50's until the current Club opened in December 1957. The original shed was removed by Peter Verrills and Bill Martin then transported by Bill's semi-trailer to Wisemans Ferry and there it was used as a cabin for the Verrills family & friends for their water skiing holidays. In the early days the Cub (shed)l opened daily at 4pm and operated on an honour system, any purchases were fixed up on pay day.
The Club as it is today was built by R. Martin & Sons. It was opened on the 14th December 1957. The president at the time of the opening was Alf Curtis and the secretary was Ron Vance. Some of the early committee members were Harold Richardson, Ken Wardrop, Fred Verrills, Jack Martin, Bill McTaggart, Ron Vance, Jack Henman, Brian Oxenham and Chic Whitchard. Some old local family names were the Gonsalves, Martins, and Goddards. There was a big variety of local businesses including the chemist, butcher, bakers, doctors and the fruit and veg shop.
Apparently there were two garages as well. To Peter Verrills' recollection, the Palm Beach bottle shop is the only shop still operating as it was when opened. The original owners were the Goddard's.
Lola was their daughter who married Jack Martin.
We would love to hear all the history on the ferry service, fishing charter boats, builder's ship wrights etc... before it is all lost.
Please start posting any stories, pictures or memories to our Facebook page - Club Palm Beach. Save the date and come down and join us and tell us a bit about it. We can't wait to see what you have in store for us!
This is a great time to catch up with that old Palm Beach friend of yours - you always say you will but never seem to get the chance.
Club Palm Beach Secretary - Manager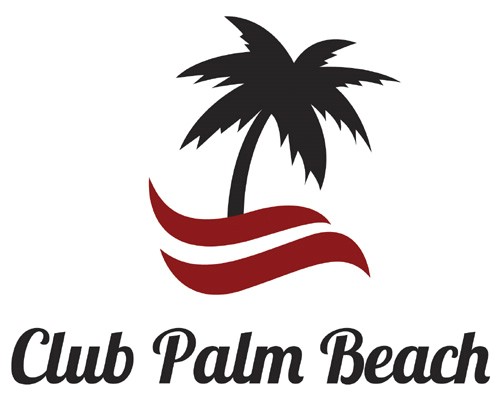 NB:
Contributors may also
email
High Res photos to Pittwater Online News and we'll forward them to the club.
We will be running some Historical insights into aspects of the formation of Club Palm Beach/Palm Beach RSL in August 2017, in the lead up to the 60th Anniversary Celebrations.
A J Guesdon
Editor - Pittwater Online News.
Invitation To Nominate Significant Places To The National Heritage List
13 December 2016: Media release - The Hon. Josh Frydenberg MP, Minister for the Environment and Energy
All Australians are invited to nominate places of exceptional natural, Indigenous, or historic significance to the nation for possible inclusion in the National Heritage List.
Nominations are now open for the 2017-18 assessment period and all Australians are welcome to recommend a place that contributes to our national story.
The National Heritage List celebrates and protects places of outstanding heritage value to all Australians. It reflects the story of our development as a nation, our spirit and ingenuity, and our unique, living landscapes.
There are 107 sites
in the National Heritage List, from well-known places such as Uluru and Bondi Beach to lesser-known but equally important sites such as the Dinosaur Stampede National Monument in Queensland or the Bonegilla Migrant Camp in Victoria.
Listed places are protected under the Australian Government's Environment Protection and Biodiversity Conservation Act 1999 and approval must be obtained before taking any action to ensure there is no significant impact on the national heritage values of the place.
Nominations for the National Heritage List should set out the qualities or values of the place that make it outstanding to the nation by indicating how it meets one or more of the heritage criteria. It is also important to ensure that the nomination is supported by all owners and occupiers and Indigenous people with rights or interests.
After consideration of all the places nominated and advice from the Australian Heritage Council on them the Government will decide on a final list of places for the Council to assess.
The Australian Heritage Council will invite public comment on the places under assessment and consult extensively with everyone interested in the place, particularly owners and occupiers and Indigenous people with rights or interests.
Everyone is encouraged to get involved in this process and nominate places of outstanding significance to our nation.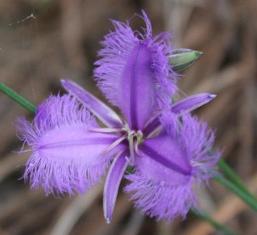 Bushcare in Pittwater

For further information or to confirm the meeting details for below groups, please contact Council's Bushcare Officer on 9970 1367
BUSHCARE SCHEDULES
Where we work Which day What time
Avalon
Angophora Reserve 3rd Sunday 8:30 - 11:30am
Avalon Dunes 1st Sunday 8:30 - 11:30am
Avalon Golf Course 2nd Wednesday 3 - 5:30pm
Careel Creek 4th Saturday 8:30 - 11:30am
Toongari Reserve 3rd Saturday 9 - 12noon (8 - 11am in summer)
Bangalley Headland 2nd Sunday 9 to 12noon
Bayview
Winnererremy Bay 4th Sunday 9 to 12noon
Bilgola
North Bilgola Beach 3rd Monday 9 - 12noon
Algona Reserve 1st Saturday 9 - 12noon
Plateau Park 1st Friday 8:30 - 11:30am
Church Point
Browns Bay Reserve 1st Tuesday 9 - 12noon
McCarrs Creek Reserve Contact Bushcare Officer To be confirmed
Clareville
Old Wharf Reserve 3rd Saturday 8 - 11am
Elanora
Kundibah Reserve 4th Sunday 8:30 - 11:30am
Mona Vale
Mona Vale Beach Basin 1st Saturday 8 - 11am
Mona Vale Dunes 2nd Saturday+3rd Thursday 8:30 - 11:30am
Newport
Bungan Beach 4th Sunday 9 - 12noon
Crescent Reserve 3rd Sunday 9 - 12noon
North Newport Beach 4th Saturday 8:30 - 11:30am
Porter Reserve 2nd Saturday 8 - 11am
North Narrabeen
Irrawong Reserve 3rd Saturday 2 - 5pm
Palm Beach
North Palm Beach Dunes 3rd Saturday 9 - 12noon
Scotland Island
Catherine Park 2nd Sunday 10 - 12:30pm
Elizabeth Park 1st Saturday 9 - 12 noon
Pathilda Reserve 3rd Saturday 9 - 12 noon
Warriewood
Warriewood Wetlands 1st Sunday 8:30 - 11:30am
Whale Beach
Norma Park 1st Friday 9 - 12noon
Western Foreshores
Coopers Point, Elvina Bay 2nd Sunday 10 - 1pm
Rocky Point, Elvina Bay 1st Monday 9 - 12noon