February 11 - 17, 2018: Issue 347

Scotland Island Residents Association

Scotland Island Residents Association
Scotland Island is a thriving, vibrant and welcoming community situated in the Pittwater estuary, Sydney, Australia. Around 1000 people live here, some as weekenders, others as permanent residents.
Accessed by water only, the island is a refuge for natural forests, bushland reserves and native animals. Visitors love the shimmering water and gentle pace. Residents love the sense of community and adventure.
SIRA is an association of Scotland Island residents, and is collectively the voice of the Scotland Island community and a key provider of services to families living on the island. The SIRA committee advocates for residents in addressing issues relating to off-shore sustainability and community well-being. SIRA was established in 1955 at a meeting at Bangalla and since then has become a vital part of island life. Read the
Scotland Island News
announcing that meeting and the agenda.
All islanders are encouraged to join SIRA via the SIRA self service portal at:
sira.org.au
. Information about other ways to join can be found there too. Membership is $15 per year per individual.
You can now join the Scotland Island Residents' Association through the online Self-Service Portal at
sira.org.au
You are encouraged to join any of our Subcommittees and Service Groups. The SIRA Committee (SIRAC) welcomes observers at its meetings, and questions and submissions from island residents.
SIRA provides a range of services on the island:
Emergency water

The community vehicle

The community website

The community hall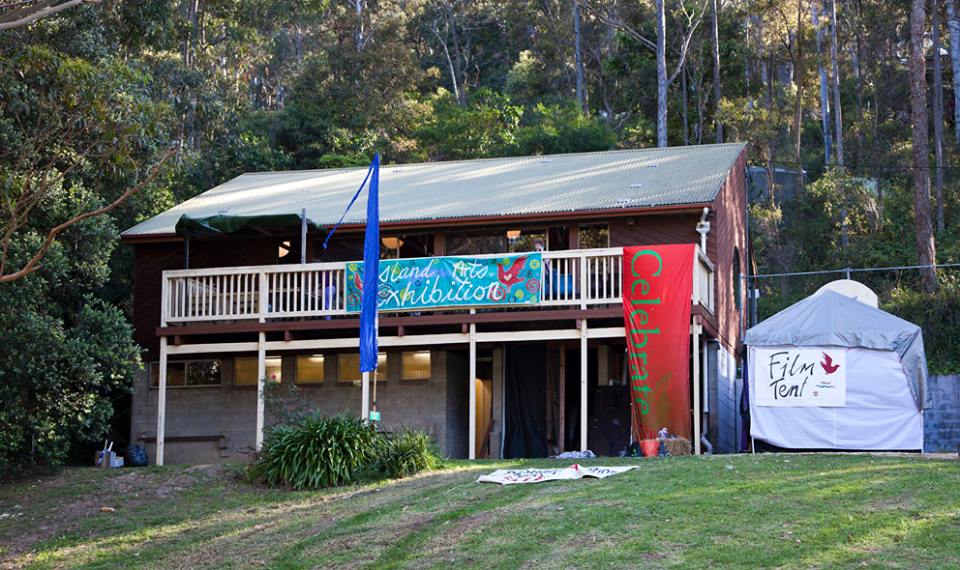 Scotland Island community hall
SIRA also works with Council and our local MP to secure funding for island infrastructure. It advocates on a range of issues, including roads and drainage, emergency water, and the Church Point precinct plan, as well as holding community forums on key island issues. In addition, SIRA represents the community on onshore committees, including Pittwater Council reference groups and the Church Point Design Group.
SIRA, along with the
West Pittwater Community Association
, negotiated for many years with Pittwater Council and other groups to achieve the acceptance of the current Church Point Plan of Management, which, when implemented, will provide significant improvements to safety, car parking arrangements, and the accessibility of the precinct.
One recent example of this:
Council secured funding from Transport - Roads & Maritime Services and through the advocacy of Rob Stokes, MP for Pittwater, for funding towards the costs of improvements to Carols Wharf and Bell Wharf.
The SIRA committee is extremely pleased to announce that we have secured another win for our community. Although a detailed design is yet to be done, we expect that the works will be in line with the proposals submitted by SIRA last year. They are expected to deliver:
30 new commuter boat tie-ups at Bell Wharf




38 new commuter boat tie-ups at Carols Wharf



The legwork for this was done by the Wharves Working Group under leadership of Alec Beckett. Well done to all!
SIRA will start talks with Council on the timing and details of the work next month. The funding deal stipulates that the works are completed before the end of 2019 and of course we hope for a much earlier delivery.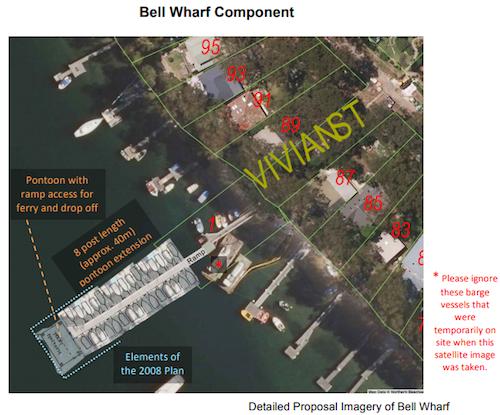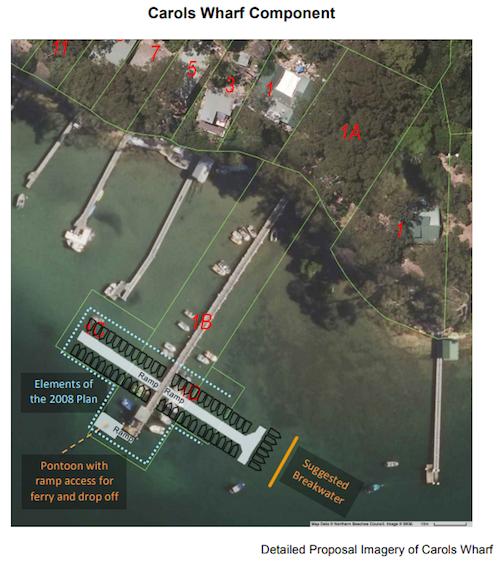 Wharf Extensions Funded! First published January 21, 2018 Pittwater Offshore Newsletter (PON),
SIRA strongly supports other community organisations, such as the Scotland Island Rural Fire Brigade and the Scotland Island Offshore Children's Services.
Contact Details:
PO Box 70, Church Point NSW 2105
The Scotland Island Community Website
In July 2014 SIRA has published a new version of the Scotland Island Community website, which is the product of much hard work and creativity.
The website will help us achieve our aims of engaging with our community, supporting the delivery of a number of services and representing our community to the wider world.

The website provides a wide range of information; helps promote and facilitate a number of activities and groups; facilitates conversation and offers a platform for discussion; and is part of the portfolio of tools used to communicate and consult.

The launch of the new website is just the beginning and not meant to be static. We envisage much more to be added as more people give feedback and suggestions. To make this happen we need your involvement and participation!
Things to know about the Scotalnd Island Community Website:
This website is much easier to interact with, maintain and modify. It has a higher level of integration between the various sections and several new and existing features.
An Events Calendar for the whole community is integrated into the site which can be administered through the integrated event request form

An Online Local Directory, building upon the POD (Pittwater Offshore Directory). It includes contacts, groups, local businesses, etc., and will become the go to place for local information

A News Feed that can cater for a number of different needs and audiences. This could include interesting opinion pieces, announcements, reports of community events or just a good story

Mobile phone and tablet enabled, meaning that the site can be viewed comfortably and all parts of the site accessed easily on a smart phone and other small screens

Easy expandability and access means the potential to add much more local information. For example, we would welcome a section on offshore artists, on annual events such as the dog race, the floating choir, the Anzac service, festivals, artist trails, children on this island, etc.Feel free to contribute!

Frequently Asked Questions (FAQs) to provide access to quick information on specific issues
The new website is the product of a team effort, led by Hubert van Mierlo, who project managed the site, and Carol Floyd, who managed editorial and content and who has been involved in this project for the past few years.
I would also like to thank the many people who contributed content (Cass Gye, Ruth Gaines, Shar Jones, Bill Gye, Jane Wood), photos (June Lahm, Sam Collins, Hubert van Mierlo, Carol Floyd, Jenny Frazer, Chuck Bradley, Church Point Ferry Service, Colin Haskell, Michael Doherty, Julian Muir, and drawings courtesy of Gwyn Perkins), and testing/proofreading (Tim Turpin, Tracy Smith, David Hegarty, Phil Pryor, Adrian Matthews, Sharon Kinnison, Cass Gye, Jenny Frazer, Tanya Costin and Alan Gaines).
Finally, I would like to thank those who worked on planning the site under the previous Communications Working Group: Jon Maxim, Carol Floyd, Judy Readman, Ruth Gaines, Cass Gye, Julian Muir and Dan Humphrey.
Call to action
We encourage you to explore the new site and refer to it for community events, announcements and information. Please do contact the website with any announcements you would like to make. We also hope that residents will contribute ideas for additions, changes or corrections, or even any photographs that you may wish to share.
It is your website, and we hope it will become an integral part of community life and the exchange of ideas. So with finger poised on your mouse, please click the following link, add it to your favourites and enjoy…
Bill Gye
President, 2014
Scotland Island Residents Association (SIRA)
Community Webpages include drop-down menus and categories under
About the Island, Island Life, Community, Environment and SIRA
. Examples of what is available under these main pages:
Overview

History

SIRA

Values

Stats and Demographics

Weather and Tides
FACILITIES AND ACCOMMODATION
Maps and Directions

Getting There

Church Point Ferry Service

Pink Water Taxis

Parking at Church Point
Overview

Pittwater Offshore Directory (POD)

Community Hall

Community Vehicle

Emergency Water

The Kindy

Pittwater Offshore News (PON)

Island Fire Brigade
Overview

Bush Regeneration Groups

Island Players

Island Thinking

Women on Water

Offshore Arts

Scotland Island Singers
Overview

Cooking Classes

Fitness Classes

Art Classes

Music Tuition
Pittwater Offshore News (PON)
In 1955 Geoff Steen started the first two-page issue of the Scotland Island Progress Association Newsletter. He continued until Ian 'Bunks' Carmichael, a senior executive at the ABC, took over for two years before being sent to London by the ABC. Leicester Warburton then took over from Ian and kept the newsletter running for some 28 years. It was during this time that Scotland Island News was more conveniently condensed into S.I. Newsand so it was referred to ever after. Under Leicester's stewardship the readership grew to over 300 with issues running to 8 pages.
In March 1995 SINEWS celebrated 40 years of publication and continued to run for a couple of years until the very capable and computer literate Paul Purvis felt it was timely to embrace the internet and gather information for all residents of West Pittwater with the introduction of a more contemporary news service with Pittwater Offshore Newsletter (PON). Readership grew and as the service was seen to be so readily available the number of issues increased from the original one per month to roughly one per week.
Some 360 issues and eight years later Paul hung up his keyboard and handed over the editorship to Julian Muir who still maintains the PON to this day.
Readership is now just under 900 and anywhere from 6 to 12 PONs can be issued in any one month depending on the number of notices submitted.
Although the original newsletter was inspired and started as a Scotland Island Residents' Association newsletter, and despite being hosted through the association's website, since Paul's time the PON has been run quite independent of the association.