April 20 - 26, 2014: Issue 159
Avalon Quilters
Quilting, the stitching together of layers of padding and fabric, may date back as far as ancient Egypt. The term "quilt" comes from the Latinculcita, meaning 'a stuffed sack'. The word has come to have 2 meanings. It is used as noun, meaning the 3-layer stitched bedcovering. It is also used as a verb, meaning the act of stitching through the 3 layers to hold them together.
Quilting began as a practical means utilised by practical women to keep their families warm. They were also used to seal doors against old winds in parts of snow clad America during the winter. Although cast offs and sacking as materials may have been used at the outset, this craft soon attained a degree of colour and varieties of quilts and quilting that has raised it to an art and the products produced beautiful artworks. The fabrics, techniques, the many kinds of quilt top patterns and how to make these, or even how to create your own from an idea, a photograph, a pattern are skills not apparent when you see a finished product and are worthy of a lecture in themselves.
In Avalon's Uniting Church in Bellevue Avenue a weekly meeting of ladies who are skilled in the processes of creating quilts share skills and work on individual and sometimes group projects. The ladies showcase these wonderful works in the Avalon Quilters show while raising at the same time vital funds for the Australian Mitochondrial Foundation – to date they have raised over twenty thousand dollars.
Part of the Avalon Quilters show is the raffling of an exquisite quilt, usually one with a historic and high heritage value and a wonderful pattern that harks back to the founding of this craft as an art-form which allows us to glimpse a little of the lives of ladies who are pioneer quilters.
This year the ladies purchased an antique quilt top in the US from a descendant of the maker, Josephine Brooks Bennett (1847-1909) and its fabrics were dated by Annette Gero and Trish Bloomfield to C1870. It was beautifully hand quilted and finished by the Avalon Quilters members and truly a tribute to the original maker. You can imagine how happy the winner of the raffle was.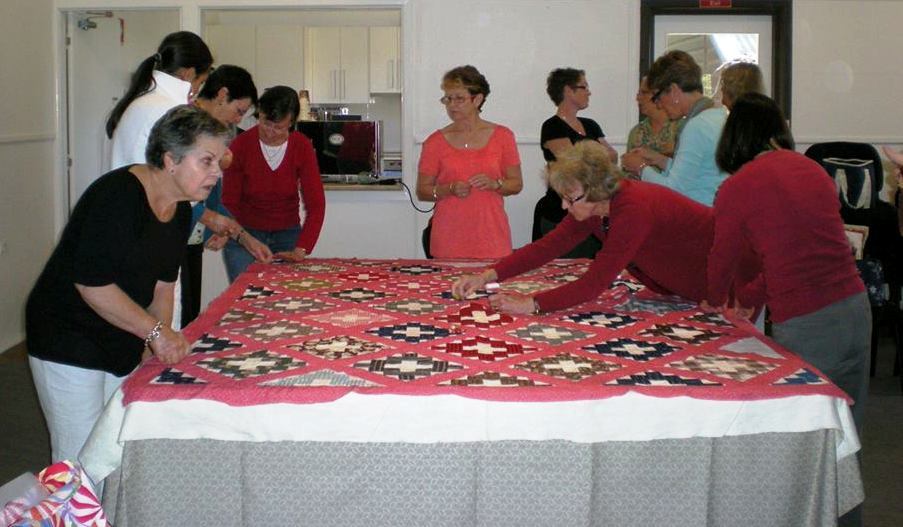 This week we share a small insight into the wonderful Avalon Quilters. Our thanks to Avalon Quilters President Anne Perry for her help in answering these queries:
Why and When did Avalon Quilters start?
Avalon Quilters started in 1983 when a small group of ladies who had completed a course locally in patchwork, decided they wanted to continue meeting on a regular basis. We began meeting in each other's homes until it proved difficult with small children. The opportunity to use the Avalon Uniting Church hall came through a suggestion from a member, the late May Read. This was early in the days when there was a growing interest in patchwork and quilting in Australia. We were small in number, but large in interest and as our group grew, we have become able to meet regularly each week.
What is the ethos?
Our character stems from the individuals within the group bringing together through friendly relations, a considerable array of talent, through sharing of ideas, love of quilting, books, family, travel, films. We learn from one another in an unstructured fashion, with decisions being made collectively. Through our biannual quilt shows, we are able to raise awareness of the charity, at the same time highlighting quilting, which we consider a win for everyone.
How do people who are interested in quilting get involved?
Although we are currently at our maximum membership, we would welcome seeing another group starting locally and would happily pass on any information which would assist their endeavours.
What are some of the activities coming up this year, post this year's great Quilt Show?
In 2014 we are looking forward to the Sydney Quilt Show, this year at Glebe Island(usually at Darling Harbour). Several of our members enter this large exhibition and have been prize winners in the past.
We regularly have a quilting retreat and this year we will again be at Gerringong, on the south coast where we have a great venue in a lovely location situated close to town and other activities - a great combination of good company, plenty of quilting, fine food and lots of laughs.
What are the Avalon Quilters members favourite places in Pittwater?
There is much on offer in the Pittwater area and we find some of our favourite locations are, of course, our two wonderful local quilt shops Patchwork on Pittwater at Mona Vale and Cottage Quiltworks at Warriewood whilst we are also very fortunate to have two excellent haberdashery shops in Avalon Fabric & Craft and Fenners at Mona Vale. We proudly acknowledge our historic Barrenjoey Lighthouse is reflected on each member's name badge.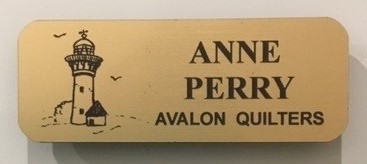 What is Avalon Quilters motto?
Sewing in harmony with friendship and laughter is what brought us together and keeps us together.
___________________________________________________________
Please follow us on Facebook.
Further:
Learn more about American Quilting at: http://www.quilting-in-america.com/History-of-Quilts.html
More information on the Australian Mitrochondrial Disease Foundation www.amdf.org.au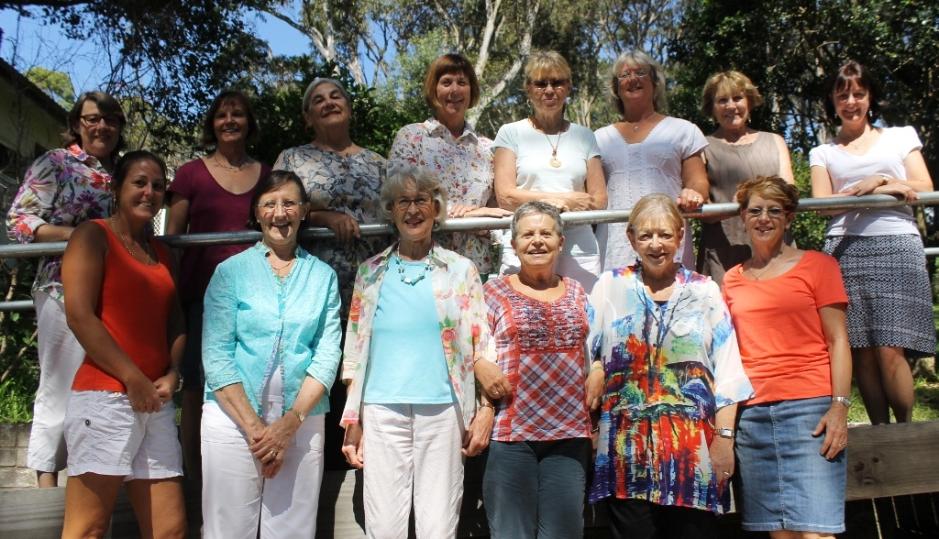 Avalon Quilters - members, 2014.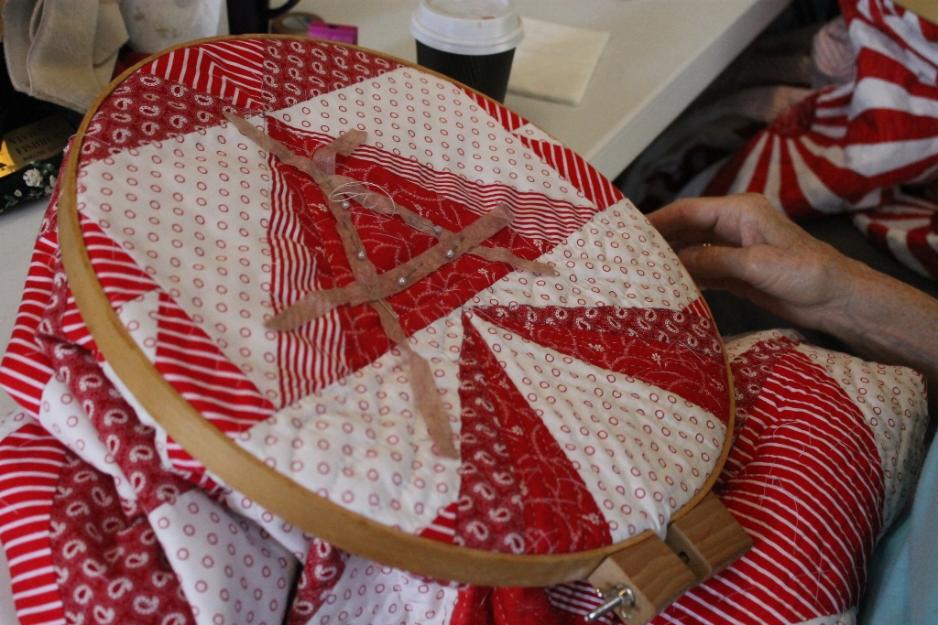 Avalon Quilters Profile - with thanks to Anne Perry 2014.