Community News November 2016
November 27 - December 3, 2016: Issue 291
November 20 - 26, 2016: Issue 290
November 13 - 19, 2016: Issue 289
November 6 - 12, 2016: Issue 288
Articles This Week
Front Page Issue 288: Bilgola, Premier's Reading Challenge Champions, Whale Beach Legends, very pretty flowers

Pictures: Surf Life Saving Sydney Northern Beaches 2016 Bilgola Surf Boat Carnival

Aquatics: MC38 Summer Series Championship: Act 2 by Lisa Ratcliff

Mona Vale Place Plan Meeting Discloses Salient Points And Community's Objections - submission period extended

Pioneers In The Equality Gap: Women Of Whale Beach Celebrate 35 Years In Surf Life Saving by Ellie Keft

Reflections by George Repin: KRACÓW
THiNK!TANKs For Small Business Owners - Pittwater Business's new THiNK!TANKS are swimming with fresh ideas for your small business. Trial one in November and set yourself up with peer support for 2017
Profile: Mignon Parker Renowned for her adaptability and prowess in numerous mediums; watercolour, acrylic, oil, rust oxidisation, patinas and encaustic, Mignon Parker is famous for her wonderful paintings of bush flowers. An Elanora Heights resident for decades, her work is infused with a connection to the bush surrounding her home.
Mignon also shares her experience, offering classes in what she has learned and even expanding and encouraging the imagination of those who attend in one latest offering, as just one example, Notebook 101. Our Artist of the Month for November!
History: Pittwater Fields of Dreams II: Annie Wyatt Reserve: Palm Beach - less than a hectare of preserved bush here tells a greater story of a movement that had to happen so soon after the broad clearing of the landscape by early settlers
Artist of the Month: November 2016 Mignon Parker - Next weekend, Sunday November 5th, Mignon will be among six Artists who will taking part in an Art Exhibition and Sale as part of the 2016 Mona Vale Market Day. The Artists will be showing their works in Mona Vale Memorial Hall from 8.00 a.m. until 4 p.m.
Mignon's work is not limited to one style, rather a unique and diverse ride through many different styles and techniques. Her love of flowers and the figure are reflected in the work she presents. Mignon works in a diverse range of media such as watercolour, acrylic, oil, rust oxidisation, patinas and encaustic. Inspired by nature her passion is colour and texture and her work continues to evolve and engage the viewer with new images.
An online Exhibition showing some of the range of her works runs here all month - as well as information on the latest Parker/Galloway-Brown tutoring partnership - Sketchbook 101
Search Pittwater Online News:
Avalon Palm Beach Business Chamber Breakfast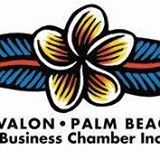 Business Networking Breakfast - Christmas Special
The Avalon Palm Beach Business Chamber Networking Breakfasts is your opportunity to showcase your business. This is our final Business Networking Event for the year so please come down and enjoy an early Christmas Networking Celebration.
Guest Speaker: Motivational Speaker and Personal Growth Expert, Phil Lee
Where: The Avalon on the Beach (Avalon Surf Club)
Date & time: Wednesday 9 November 2016 at 7.15am
Cost: $30 per person
Menu: Full Breakfast will be served (lifestyle and health options available)
What to Bring: Yourself, business cards and a 60 second introduction or commercial about your business
Pre Registration is essential, pay and register online:
Need more info: Call Sam Garner on 9918 0070 or Gareth Jones on 0412 118 520
This event is open to non-members, so please feel free to share the email with potential visitors who may be interested in joining the Chamber in the future.
Please note that business breakfasts have moved to the first Wednesday in each month (with an exception for November)
More Transparency For Council Value Capture Deals
04.11.2016: Ministerial Media Release- The Hon. Rob Stokes MP, Minister for Planning
Value capture deals negotiated by councils with developers are to be made more transparent amid growing concerns the process is pushing up new apartment prices.
Planning Minister Rob Stokes announced today during a speech to the Property Council of Australia that amendments to the Environmental Planning and Assessment Act will put in place tighter controls on how the deals, known as Voluntary Planning Agreements (VPAs), are arranged.
Changes to the VPA system will be a feature of planning reforms to be released shortly.
A ministerial direction will be sent immediately to all councils requiring them to prepare comprehensive VPA policy linked directly to a clear infrastructure plan.
Mr Stokes said the government supports VPAs but there is growing concern that the development industry is "being held to ransom" by some councils demanding excessive sums without any identifiable infrastructure plans.
"Industry has raised concerns about the lack of consistency and the practice of councils with voluntary planning agreements," Mr Stokes said.
"In certain circumstances we have a case where assessment process are being held to ransom, increasing costs for new home by up to thousands– a cost being borne, in the end, by home buyers," he said.
Often, the money is used to cross subsidise other areas of local government, rather being used for what it's meant for – local infrastructure.
- Rob Stokes
VPAs are a mechanism under Section 93F of the Environment Planning and Assessment Act available to councils to secure funding for infrastructure as part of a planning proposal or development application.
The proposed changes would encourage councils and developers to work together from the outset of a development proposal, considering what infrastructure is needed in the local areas to support development, and how much it will cost.
Mr Stokes said a developer and a council should enter into a VPA voluntarily, based on agreed public benefits associated with new development.
"Councils should be able to capture a reasonable share of the uplift in value from a rezoning, to help pay for community facilities and amenities," he said.
"However, there needs to checks and balances."
The Ministerial direction, Practice Note and Planning Circular are now on public exhibition until late January 2017 with opportunity for public submissions.
Annual Lovett Bay Fire Shed Dinner
Saturday 12th of November
We have decided that a little anticipation is a wonderful thing...
..so we have changed the date of the Annual Lovett Bay Fire Shed Dinner to
Saturday 12th of November
.
The date has changed but not the spectacle. So do come and join us, as there will lashings of fun and laughter served up at the long tables under the stars.
Bring friends or bring yourself and meet new neighbours to this once–a–year (some say once in a lifetime) special dinner for our community.
Date: Saturday 12th November (not the 5th as previously posted)
Time: 6:00pm
Where: Lovett Bay Fire Shed
Adults: $25 per head
All proceeds go to the West Pittwater RFS.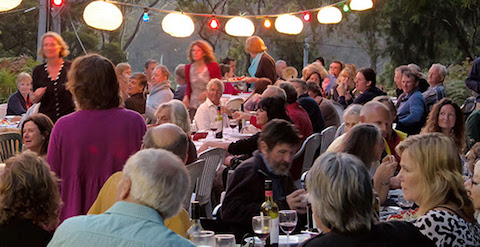 P.S: Fire Shed dinners are a volunteer community event. As such any help you can give with setting up and cleaning up would be very much appreciated.
The West Pittwater RFS would like to stress that all Fire Brigade Dinners are no dog events - so please leave pets at home for the evening.
Notice Of Annual General Meeting: SIRA
Notice is given that the Annual General Meeting of the Scotland Island Residents' Association
will be held on Sunday, November 13, 2016 at 10:30 am Scotland Island Community Hall
IMPORTANT: Nominations for the Committee, including office bearer positions should be submitted online between before Sunday 6 November, 11 am.
Click here
to read the rules and how to submit your nomination.
The Ordinary Business of the meeting will be:
To confirm the Minutes of the previous Annual General Meeting and of any General Meeting held since that meeting

To receive the Annual Report of the Association during the preceding year

Updates from Subcommittees and Working Groups

Results of the SIRA Survey 2016

Short demonstration of an online SIRA Water booking system.

Motions by notice and from the floor

To elect Officer Bearers and Ordinary Committee Members of the Association
Please RSVP (
click here
) to make registration at the AGM quicker and easier!
Important Public Forum –
Narrabeen Lagoon State Park Expansion Plans

November 4th, 2016: Friends of Narrabeen Lagoon Catchment (FoNLC)
Established on April 1, 2014, Narrabeen State Park is all set to get bigger. Northern Beaches Council and the Department of Lands have identified adjacent foreshore Crown Land parcels for immediate inclusion. Council is also investigating additional parcels that are under a range of different owners to add to Park boundaries.
Friends of Narrabeen Lagoon Catchment, the community group that campaigned successfully for the establishment of the Park, is presenting a free public forum where these plans will be outlined and discussed. Guest speakers about the State Park will be the State Minister for Planning and local Member, Rob Stokes, MP, and Northern Beaches Council Administrator Dick Persson. Emma Brooks-Maher will speak about Crown Land issues in NSW.
The Forum will take place at 7pm at the Coastal Environment Centre on Monday November 28
. There is no charge, but Friends would appreciate a donation to cover expenses. Seating is limited but you can reserve your spot by contacting Judith Bennett on 9905-2135 or
email@narrabeenlagoon.org.au
or texting 0412 974 105 (please include the name of the person attending).
Friends President Judith Bennett said "We believe all the remaining bushland in the Catchment should be permanently protected so this is good news. We are excited to have the opportunity to meet with the decision makers, find out what is planned and ask questions". Friends of Narrabeen Lagoon Catchment is a voluntary community group with over 1,400 members and supporters.
Friends of Narrabeen Lagoon Catchment
Avalon Preservation Association AGM
How could Council Amalgamation effect development in Avalon Beach.
Dick Persson (Northern Beaches Council Administrator) will be the guest speaker at the APA annual general meeting,
7pm Monday November 21 - Avalon Recreation Centre.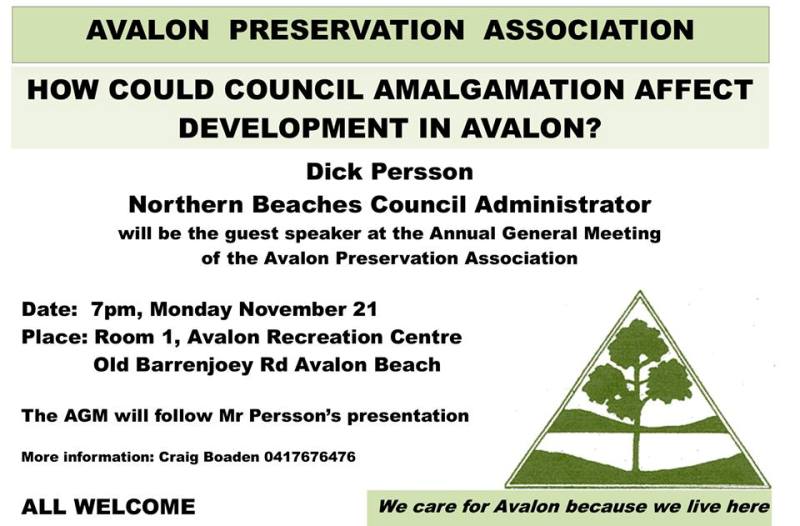 Avalon Sailing Club Garage Sale
Come down to the club to SELL or BUY anything marine-related, including sails, oars, boating equipment, clothing, fittings, parts etc.
To register as a seller please contact Chad on 0476 790 826.
This is a fundraising event so we ask that for each sale made 33% is donated to Avalon Sailing Club. You are also welcome to donate items to Avalon Sailing club, which we will then sell on the day.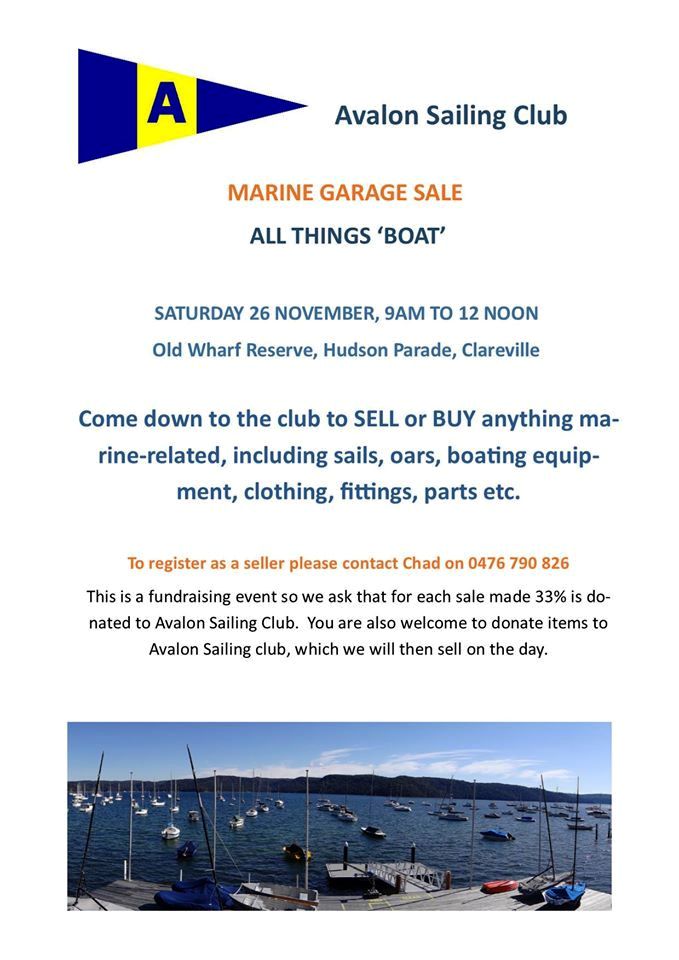 EPA Appeals For Information After Hundreds Of Birds Poisoned On The Central Coast
Media release: 2 November 2016
The NSW Environment Protection Authority (EPA) is actively continuing its investigation into the poisoning of hundreds of birds on the Central Coast and is appealing to the public to come forward with any information that may help catch the culprit.
EPA Acting Director Hunter, Ms Karen Marler said the EPA now has reports of over 250 birds, including magpies, peewees, butcher birds, currwongs and corellas, and two dogs being poisoned.
"Our latest reports of bird deaths have been primarily magpies in the Woongarrah area in mid- October. The two dogs were also impacted when they ate meat baited with the poison at Woongarrah.
"Testing indicates the birds and dogs have been poisoned with the same pesticide, fenamiphos. This pesticide is not readily available to the public.
"Meat laced with the poison has been tossed onto the ground for animals to ingest. It is very distressing that anyone could be so malicious, to harm native wildlife and also endanger pets in this way.
"The misuse of pesticides is an offence in NSW and heavy penalties apply, including fines up to $120,000.
"The EPA has received a number of leads and we thank those people who have come forward with information. We have not yet been able to identify the person responsible.
"We are again appealing for people to come forward with any information which may assist. We are particularly interested in hearing from the owner of the dark coloured Ford Ranger ute seen in the vicinity of Highberry Street, Woongarrah on Saturday 24 September to assist with our enquiries."
If anyone has any information that may assist the EPA please contact our Environment Line on 131555.
Pittwater Mens Probus Club November Speaker

Tuesday 8th November 2016 at 11AM
Club member Gordon Kinlay has offered to talk about his two favoiurite architects Antoni Gaudi who designed Sagrada Familia in Barcelona and Frank Gehry the Canadian American architect who designed the Guggenheim Museum in Bilbao and the Dr Chau Chak wing of the University of Technology in Sydney.
Some observations on the American Presidential elections held today.
Date and time: Tuesday 20th December, 12 noon
Venue: Mona Vale Golf Club
Menu: Welcome drink (wine, beer, soft) at bar
Two courses (main and dessert), each by alternate drop
Bottle of red wine and white wine per table
Tea and coffee
Cost: $45 per head, inclusive of above menu and Lucky Door prizes
Registration and payment: To be made on or before November meeting, 8.11.16
Payment method: Cash, or cheque made out to Probus Club of Pittwater.
Pittwater Mens Probus Meetings
10am 2nd Tuesday every Month
Venue: Mona Vale Golf Club
WIND, BRASS AND PERCUSSION PLAYERS!!!!!
Northern Beaches Concert Band is looking for flute, clarinet, saxophone, tuba and trombone adult players. We cater for players from beginner to advanced and have a varied and exciting repertoire.
Come and join us during school term time at 7.30pm, Pittwater High School, Mona Street, Mona Vale.
Details 9970 7131 or 0414 560 263.
Spring Into Summer Ball
Mother, daughter team spread the word on ovarian cancer
Ovarian cancer takes an Australian woman every 11 hours, and with no test to detect its onset, early awareness is the key to staying ahead of this killer disease.
That's why mother and daughter, Cheryl Wagner and Katie Mae, have teamed up to help spread the word through the Teal Wings Of Hope.
Cheryl, from Scotland Island is the reigning Mrs Classic Hope Australia and Katie Mae, from the Hunter Valley, is the reigning Mrs Hope Australia.
The pair will be hosting the Spring Into Summer Ball at the Royal Motor Yacht Club, Newport, on 12 November, spreading the word about Ovarian Cancer and preparing to represent Australia on the International Stage at the Hope International Pageant in Cape Town, South Africa in late November.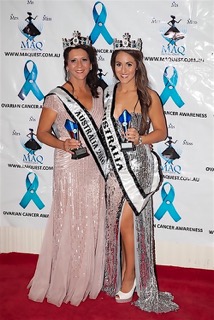 The mother and daughter team won their titles earlier this year at the Mrs, Ms, Miss Teen Australia Quest (MAQuest).
"MAQuest, a pageant that focuses on beauty from within and is open to women of all ages," Cheryl said.
"Its mission is to educate women across Australia about the early signs and symptoms of Ovarian Cancer through the campaign called TEAL the BEAT.
"Teal is the colour that identifies our campaign of ovarian cancer awareness, as well as being an important part of the message we want to deliver."
She explained that TEAL asks us to "Tell Every Amazing Lady", and the BEAT is the four main symptoms; Bloating abdomen, Eating small amounts and feeling full, Abdominal pelvic pain and Trouble with urinary frequency.
Manicure 4 A Cure is another part of the MAQuest campaign that sees people paint their finger nails with teal-coloured nail polish.
"Our campaign aims to help save lives by promoting awareness," Cheryl said.
"Every 11 hours, sadly, a lady in Australia will die from ovarian cancer.
"She could be your mother, daughter, sister, aunt, cousin, grandmother or friend.
"Katie and I decided to enter the quest because we believe it to be an important campaign that, as mother and daughter, we could work on together."
The awareness drive includes a special Facebook page dedicated to spreading the word, and Cheryl has made a special candle, called Wings of Hope, with proceeds from the sale of each candle going towards the Teal Wings of Hope charity.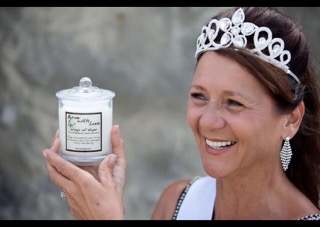 The Spring Into Summer Ball is being held on 12 November at the Royal Motor Yacht Club, Newport, starting at 6pm.
"We've got great live music from local band The Kelly Gang, and we've organized a host of auctions and raffle prizes to help with the fund raising effort," Cheryl said.
Tickets are $95 each or tables for 10 can be booked for $900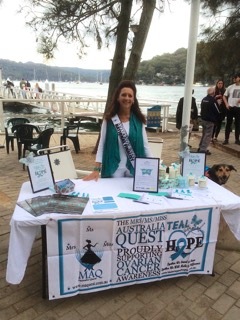 EPA Pilot Program Calls For Increased Use Of Construction And Demolition Waste
Media release: 1 November 2016- EPA
The NSW Environment Protection Authority (EPA) is searching for organisations that can find new ways to make use of someone else's construction and demolition waste.
Local councils and private businesses are invited to apply for grants under a new program, the
Civil Construction Market Pilot program
, which works as a "matchmaker" service where waste from one project can be safely used to benefit another project.
Examples to date include pallets being made into chook bedding and timber offcuts being used to produce eco-friendly particleboard by another manufacturer.
The new Civil Construction Market Pilot program has the important goal of landfill diversion but focuses on construction and demolition (C&D) waste, with grants available to assist consultants, contractors, waste service providers and local government personnel find opportunities where construction and demolition waste, a major contributor to landfill, can be effectively used elsewhere.
For example, an EPA funded local council could source crushed concrete, crushed brick and glass fines from construction projects, and opt to recycle this material in the construction of pavements.
EPA Executive Director Waste and Resource Recovery Steve Beaman said the EPA wanted to increase the C&D industry's take-up of recycling and reuse opportunities.
"Construction and demolition activities account for more than 6.8 million tonnes of waste in NSW each year, and more than a quarter of that is sent to landfill," Mr Beaman said.
"This pilot program aims to divert at least 12,000 tonnes of construction and demolition waste from landfill each year by matching waste to reuse opportunities.
"The availability of these grants means councils and businesses can be more strategic in their approach to reuse and recycling, and can add landfill diversion into the early planning stages of their projects."
The Circulate construction and demolition pilot program will run over the 2016-17 financial year across the Sydney metropolitan and regional areas. Project grants range from $20,000 to $75,000.
Applications are open for the Civil Construction Market Pilot Program, under EPA Circulate, until 25 November 2016.
The EPA will be hosting an information session in Sydney on Monday 14 November at 10am
to provide more information about the pilot program and application process. A recording of the session will be available no later than Friday 18 November.
Pet of the Week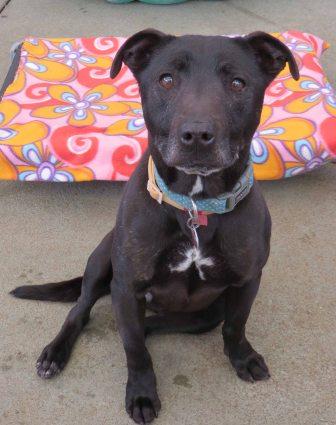 Sabrina is a sweet affectionate girl. She has already seen the inside of a pound at least twice. She is keen to go walking and walks on loose lead. She pays no attention to passing dogs or cars. She also likes to jog. She loves pats, cuddles & licks the faces of volunteers. She knows sit & other basic commands. She has a smooth coat and weighs 14.8kg. She comes desexed, C5 vaccinated, heartworm free and microchipped. Also included for the love and health of our dogs is a free Health and Wellness Voucher with our DR Vet. Her adoption cost is $450.
Whistle Blows For Opening Of Sporting Grants
Member for Pittwater Rob Stokes is encouraging local sporting groups to apply for funds under the NSW Government's Local Sport Grant Program.
The program is now in its second year and is designed to increase regular participation in local sport and recreation activities.
All state electorates across NSW have been allocated $50,000 to go towards local projects including new equipment, special events and improved infrastructure.
"Our community's lifestyle is heavily focused around sport and recreation and getting outdoors and active," Rob Stokes said today.
"This project is specifically designed to provide a helpful boost to grassroots sporting initiatives that will provide real benefits to our community.
"Last year's program saw funds provided for local sailing infrastructure and equipment, a basketball court fit out and a stand up paddle board event.
"Funding under this program could be exactly what's needed to help kick start an initiative that hasn't been able to get off the ground.
"Applications are now open and will be received until 11 November 2016.
"I'm encouraging all our local sporting groups to explore this exciting opportunity," Rob Stokes said
White Elephant SALE!!!!!
In aid of National Child Protection Alliance...
Come and grab a BARGAIN!!!
Sunday 6th November at the Art Garden, Delecta Ave, Clareville, 2107......
plants, toys books treasures early Christmas gifts
We hope to see you there
P.S Donations gratefully received
Draft Mona Vale Place Plan
Council at its meeting on Tuesday 27th September 2016 agreed to seek public comments on the Imagine Mona Vale Draft Place Plan
Exhibition Period 28 September to Sunday 13 December 2016
Should you wish to comment, please email, post or fax your submission to Council.
Submissions should be in writing and received
by 5pm
Tuesday December 13
2016.
Submissions should be marked "Draft Mona Vale Place Plan"
• Mail - Northern Beaches Council, PO Box 882, Mona Vale, NSW 1660
• Fax – (02) 9970 1200
Information stall at Mona Vale Library Laneway
Sunday 6 November, 10am-4pm (Mona Vale Market Day)
PNHA Birdwatching
Sunday 27 November, Warriewood Wetlands
Join us for our last walk of 2016 and discover the summer arrivals at the Wetlands; the leaden flycatchers, olive-backed orioles, spangled drongos, sacred kingfishers, and more.
Meet: 7.30am at Katoa Close, Nth Narrabeen. We'll have morning tea at Katoa Close after the walk at around 10am.
Bring: Binoculars, water, insect repellent, hat and morning tea
Pittwater Offshore Newsletter Update 1/11/2016
click on Logo:

To contact Julian: editor@scotlandisland.org.au
Vale Ken Leonard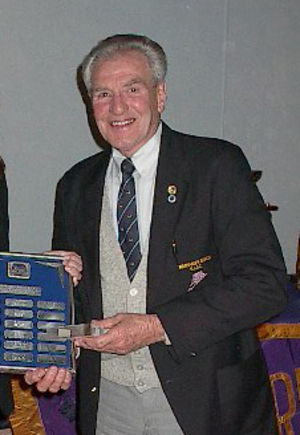 Surf Life Saving NSW is saddened to hear of the passing of State Life Member and former Sydney Northern Beaches stalwart Ken Leonard over the weekend.
After serving in the RAAF in World War Two, the 90-year-old began his long association with the movement when he joined Mona Vale Surf Life Saving Club in 1947.
Obtaining his Bronze Medallion in 1949, the young Leonard proved to be a natural leader at club level serving as chief instructor, club vice-captain, social secretary and gear steward over the years.
In 1973 he shifted beaches and became a member of Narrabeen Surf Life Saving Club. Once more he reinforced his leadership abilities taking on the role of club president for a stint that lasted a decade in 1974.
His time at the top coincided with a period of growth for the proud Sydney Northern Beaches club and his determination, innovation, and desire to better the movement played a key role during this time.
Ken oversaw the implementation of the club's first ever IRB, and promoted women as patrolling lifesavers and was recognised for his efforts with life membership of the club that played a key role in his life.
At a Branch Level Ken tirelessly worked as a gear steward and was always on hand to support surf lifesavers in the local community. He also served on the Sydney Northern Board of Examiners and earned Life Membership as well.
For his commitment to Surf Life Saving, Ken Leonard was deservedly awarded State Life Membership in 2004.
Outside of Surf Life Saving he was involved heavily in his local community taking on roles at the Rotary Club of Narrabeen, and was a former Hon. Secretary of the N 30 RAAF Bearfighter Association.
He was a recipient of a Queens Silver Jubilee Medal in 1978, a NSW Government 40 Years Long Service Medal in 1986, and an Australian Sports Medal in 2000.
Our sincere condolences go out to his the many friends, both from within Surf Life Saving and the wider community.
Ken Leonard was a proud Surf Life Saver and a pillar of the community and will be missed by all those who had the pleasure of knowing him.
Vale Ken.
Photograph - Ken Leonard (courtesy of Ross Tester)
THiNK!TANKs For Small Business Owners
who want to achieve more in 2017!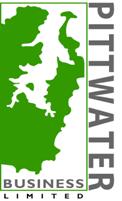 Avalon, Newport, Bayview, Warriewood or Collaroy
Tired of going it alone? Have bigger dreams for 2017? No small business owner should feel tired or alone any longer! Pittwater Business's new THiNK!TANKS are swimming with fresh ideas for your small business. Trial one in November and set yourself up with peer support for 2017.
Grow your business, feel supported, have fun, find creative solutions and new perspectives, make new contacts and hold each other accountable as peers.
THiNK!TANKS are for any small business owner on the Peninsula and the first trial session is free. If you like what you experience, then all subsequent sessions are complimentary on joining PBL as a Premium member for just $140pa
Choose a session below and call the Facilitator to book your free trial
Collaroy:
Tues. 8th Nov
10am – 12pm: Rob McKelvey 0414 685 636
Bayview:
Wed. 9th Nov
10am – 12pm: Camille Blyth 0401 245 298
Warriewood:
Wed. 9th Nov
4pm
–
6pm: Polly Harding 0401 816 290
Newport:
Friday 18th Nov
9am – 11am Elaine Krek 0411 019 932
Avalon:
Wed. 23rd No
v 8am – 10am Andy Hall 0414 996 490
Readers Query:
Loch Lomond
I am doing some Family History research and I am trying to find a property in McCarr's Creek /Church Point area called "Loch Lomond".
This house was rented by my Family back in the late 1940s. My father had a bit of a history and was under the close watch of ASIO and was thought to be a member of the dreaded Communist/Socialist Party and because he was an artist and sculptor it was taking for granted that he was a "Red".
I wondered if any of your contributors any have knowledge of the property. Anything you could give me would help fill the Family Album. My Father's name was Paul John Beadle, who later turned out to be well known in the Arts field. There are a lot of his works in Canberra and he was the designer of the Australian/ American War Memorial in Canberra outside the Defence Department Building.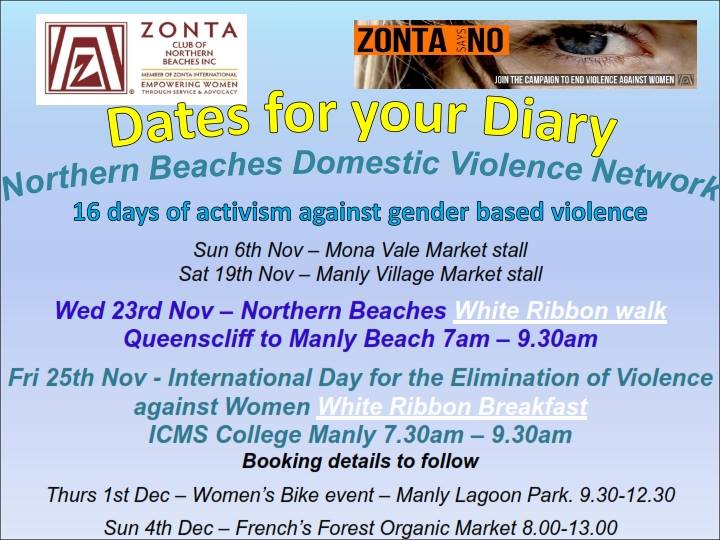 School Travel On Ferries 2017
Pick up a brochure on board.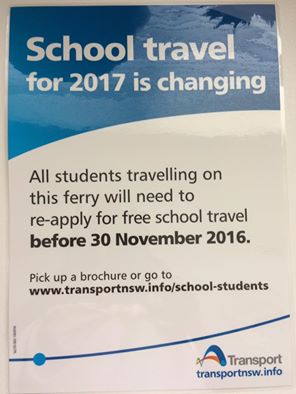 Avalon Walk Survey: Have Your Say
October 20, 2016:Clareville and Bilgola Plateau Residents Association
(CABRA)
Council is working with GHD Consultants to improve pedestrian access in and around Avalon Beach Village.
It is important we have our say through a
community survey
which will be
open until 27 November 2016.
Council is also holding a Walk Avalon Pop Up Information sessions:
• Monday 24 October 2016 between 2.30-5pm outside the Avalon Recreation Centre
Walk Avalon is being developed in partnership with GHD Consultants and funded through the RMS Active Transport Walking Communities Program as part of our investment in safe, convenient and connected pedestrian facilities that will encourage an active community where people choose to walk rather than travel by car.
The aim of Walk Avalon is to improve pedestrian safety, mobility and access to local shops, public transport, community facilities, beaches, parks and schools.
WRC Grade Coaching Team 2017
November 4th, 2016: Warringah Rugby Club
The Warringah Rugby Club pre- season is well under way. Under the leadership of new Head Coach Darren Coleman, the Rats are working hard on all elements of the game.
Darren along with Coaching Director Ben Adams have been able to assemble a strong coaching team that will take the Rats into one of their most promising season to date.
This new coaching team is an exciting mix of great coaches that bring a huge amount of rugby knowledge and expertise. As a club, we have the expectation to grow our players at all levels and position them to achieve their dreams on and off the rugby field.
• Darren Coleman – Head Coach
• Damien Cummins – Forwards Coach
• Jason Grier – Defence Coach
• Justin Purll – Lineout Coach
• Manuel Posadas – Backs Coach
• Dan Drown – Forwards Coach
• Daniel Guers – Defence Coach
• Adam Donkin
• Scott Reid
• John Kelly
• Murray Hooper
• Daniel Tilly – Head Coach
• Ben Bidencope – Assistant /Colts S&C
DONT FORGET TO PURCHASE YOUR TICKET TO THE WRC OLYMPIANS LUNCH ON THE 18th NOVEMBER AT THE RMYC.
This day will raise funds for local community projects and an overseas humanitarian project in January.
This weekend our wonderful partners at the Royal Motor Yacht Club have their annual Timber Boat Festival. This is a wonderful event that can't be missed, the Warringah Rugby Club will be in force to join the team the RMYC for what will be exciting day.
We would like to thank Rob Brown and the Royal Motor Yacht Club for there wonderful support of the local community and Warringah Rugby Club.
"Assists": Marine Rescue Broken Bay Unit - October 2016

Monday 3rd October 2016
At 2pm on Monday 3/10/2016, a catamaran that was one nautical mile off Broken Bay had engine trouble and was having difficulty sailing safely in the high wind conditions contacted Marine Rescue and requested assistance to get into Pittwater. Because of the prevailing conditions the Broken Bay rescue vessel complete with the assisted vessel had to drift out to sea whilst having the assisted vessel in tow, in order to get clearance from Barrenjoey. The Broken Bay rescue vessel then took the yacht in tow to Royal Motor Yacht Club. This was a difficult tow as the wind made it difficult to control the towed vessel.
Saturday 15th October 2016
Late morning on Saturday 15/10/2016 the Base at Marine Rescue NSW at Bayview received a call to say that a 6m "Bow rider" with three people on board was in trouble approximately half a mile off Little Head. Rescue vessel Broken Bay 20 was sent to assist. On arrival, the problem being an electrical fault was resolved and the vessel proceeded under its own power.
On Sunday 23/10/2016, Rescue Vessel Broken Bay 20 (BB20) at about 12:30pm was located near the entrance to Careel Bay. Fortunately, the crew of BB20 overheard a VHF radio call to Marine Rescue Sydney saying that a "man-over-board" (MOB) from a yacht had occurred. Soon after it was escalated to a "may-day" situation.
BB20 proceeded at full safe speed to the broadcast position. (BB20 is a 6.5 metre rigid hull inflatable boat with the crew having little protection from incoming seas). The position was approximately 1.5 nm due East of Macmasters Beach where it was thought that the sailor had fallen overboard. (Later it was discovered that the sailor had been washed overboard). The sea conditions at this location were rough, 4-5 m swells together with 40kmph wind. BB20 arrived in the vicinity at about 12:55 p.m. and immediately turned due East in order to cover the area in the yacht's wake. The sailor was sighted by BB20 quite soon and safely recovered by 1 p.m. This was most fortunate because the sailor was wearing dark clothes and not wearing a life jacket. This helped to explain why neither of two helicopters in the search area had been able to spot him. This sailor was bruised and cold but otherwise unharmed. He was immediately wrapped in a space blanket. Due to the strong SE swell, and to avoid further injury to the rescued sailor BB20 had to make a lengthy passage back to Pittwater heading SSE before turning back into Pittwater once abeam Barrenjoey lighthouse. On return to Pittwater, the sailor was transferred to a Police vessel and BB20 returned to Base at Bayview as soon as practicable to avoid getting hypothermia themselves.
It must be remembered that volunteer members in order to perform duties such as this have to sell raffle tickets to raise the necessary funds to for fuel and maintenance.
On 30/10/2016 a 10m Bayliner Sports cruiser moored at Clareville had seven people on board, had had some work done on their boat and the mechanic had left the batteries turned on. Consequently, the vessel would not start in the following morning. Rescue vessel Broken Bay 30 attended the vessel and successfully jumpstarted the vessel.
Marine Rescue NSW Broken Bay Unit.
United To Conquer Adversity
We are doing something really amazing together for Australia on the
weekend of the 12th-13th November 2016
aligning with World Kindness Day that will help people and the environment…
Will you take the Waterline Challenge®?
The Waterline ChallengeTM is a new Participant Charity event in Australia which is launching with the sole purpose to raise funds for multiple Charities to give them a HELPING HAND to fund projects aimed at improving peoples (and animals) lives in Australia. It is the brainchild of Julian Day who himself is a three time survivor of childhood cancer.
The principle of Waterline ChallengeTM is to register teams who together will accumulate over 52,000 kilometers through participant activities where combined distances travelled by teams doing an outdoor activity, will equate to travelling the distance around the entire Australian coastline.
Waterline ChallengeTM is set to unite up to 20,000 people in its first year,
through team events along Australia's coast or waterways including beaches, rivers, lakes and islands. Over the next five years the goal is to become the largest participant charity event in Australia. Our target is to reach 100,000 people, and raise much needed funds for charities. Will you join the Waterline Team?

Come and join us in 2016 for NBI's annual Pittwater Paddle!
This year there will be plenty of good food, activities and fun for everyone.
Sunday 13th November 2016 - 8am start
Whether you're a weekend paddler who likes to get out and just enjoy the scenery, or a seasoned
eventer who likes to race, Pittwater Paddle is the event for you! We guarantee you will enjoy paddling
around beautiful Scotland Island in the stunning Pittwater.
The event is a whole lot of fun for land-lovers too with onshore music, food and entertainment for all
ages so bring your family and friends to cheer you on. We are delighted that Foundation Sponsors
Northern Beaches Credit Union are back on board for Pittwater Paddle 2016.
Register as an individual Paddler or create a team and paddle a double, triple, surf boat, dragon boat or anything else that can be paddled
November 2nd 1903- Swim Where You Like!
From the pages of the past - worth noting!
There was a time when the proceedings of the Manly council were what may be described as decidedly "lively," but all that has been changed, and the business of the marine borough is now transacted in a manner which reflects much credit upon the Mayor and aldermen. The usual fortnightly meeting of the council last evening proved no exception to what has come to be regarded as the rule, and the small amount of business which came before the ratepayers representatives was quickly disposed of.
The Mayor (Alderman Quirk) presided, and there were also present Aldermen Passau, Carroll, Walker, Russell, A. Ogilvy, D. S. Ogilvy, Dargan, and Meyer.
The correspondence Included a letter from the Under-Secretary, of Works, notifying the council that in future the repair, maintenance and clearing of footpaths, kerbing, guttering, and draining of main roads are to be regarded as purely municipal works and that the obligation of the department is restricted to the-up-keep of the central roadway, sufficient for traffic.
The only matter, of any Importance before the council was a motion by the Mayor, In the following terms:— That it be referred to the by law committee the desirability of having the bylaw relating to bathing on the ocean beach repealed, and the following one substituted:-
"
It shall be lawful for all persons, whether male or female, to bathe In the sea at all times and at all hours of the day at those portions of the sea beach within the municipality of Manly, duly set apart for such bathing, provided such persons desirous of bathing,
being male or female, shall be clothed or covered from the neck and shoulders, to the knees with a suitable bathing dress or costume; and all children above the age of 8 years, male or female; shall be so clothed to prevent exposure or Indecency; such clothing or covering shall be approved of by the council or other persons appointed, as caretaker or caretakers. Any person Infringing the provisions of the bylaw shall be liable on conviction to a penalty not exceeding £1, and not less than 5s.
During a short discussion Alderman A. Ogilvy suggested that buoys connected with chains should be put in position off the beach, in order to prevent loss of life.
The Mayor pointed out that the council should first see its way clear to some return for what would be a heavy expense, especially as the facilities for bathing were largely enjoyed by visitors from Sydney and other Suburbs.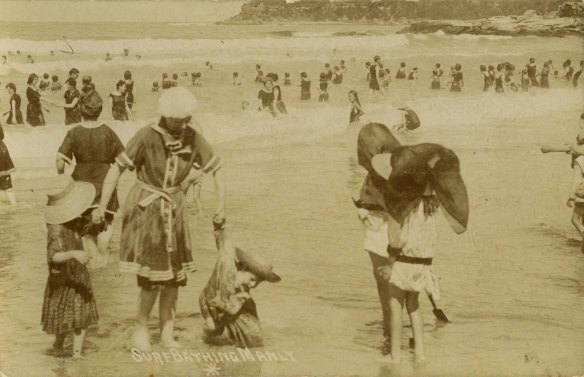 Upcoming Speakers At The Rotary Upper Northern Beaches Club
On
November 16 we have Techi Mum
telling us all about Social Media such as Facebook.
November 23 we have Dr Wine
talking to us about the benefits of drinking wine. Both are free events and all are welcome.
Come to Bayview Golf Club on Wednesdays nights 6.30 for dinner, drinks and chat for 7pm start. Hope to see you there!
Have Your Say On CTP Green Slip Reforms
November 4, 2016: NSW Government
Have your say on a discussion paper aimed at reining in excessive CTP green slip insurer profits.
The NSW Government is seeking community feedback on a discussion paper aimed at creating a fairer and more affordable NSW compulsory third party insurance (CTP) scheme for NSW motorists and injured road users.
Currently only 45 cents in every green slip dollar goes to injured road users, with the rest going to scheme costs, such as insurer profits and legal fees.
Minister for Innovation and Better Regulation Victor Dominello said that insurer profits were unacceptably high and resulted in motorists paying higher green slip premiums.
"Since the current NSW CTP scheme was introduced in 1999, insurance companies have made an average profit margin of about 20 per cent," he said.
"We are determined to put an end to the days of insurer super profits. Our reforms will provide government with greater powers to regulate these profits so that more money goes to injured road users. The changes will also see a significant reduction in premiums for motorists."
The discussion paper includes a number of regulatory and administrative changes that are already in train, as well as seeking feedback on additional legislative changes to wind back insurer profits to a reasonable level.
Mr Dominello also announced the appointment of Dr Graeme Innes AM as a member of the NSW State Insurance Regulatory Authority Board.
"Dr Innes has a wealth of experience both as a lawyer and disability advocate. He understands the challenges faced by those who are injured and will advocate for a scheme that protects injured road users and ensures they have optimal outcomes," Mr Dominello said.
Apply For The Premier's Anzac Memorial Scholarship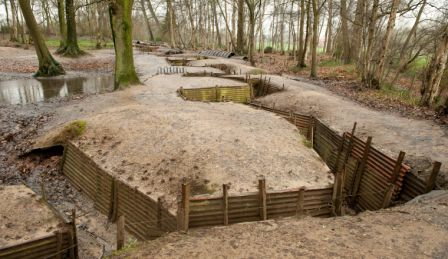 October 18, 2016: NSW Government
NSW high school students have an opportunity to develop their understanding of the Anzac legacy through visits to battlefields and memorial sites overseas.
Government, Catholic and independent schools who submit an expression of interest online by Monday 14 November will go into a ballot.
The 20 schools selected will then nominate one year 10 or 11 student each to take part in the 2017 tour.
In 2017, students will visit Flanders, Belgium, and commemorate 100 years since the British offensive on the town of Ypres in which Australia lost 38,000 men. The 12-day tour will also take in other significant Australian battlefields on the Western Front in Belgium and France including Villiers Bretonneux, Pozieres and Fromelles.
Minister for Veterans Affairs David Elliott encouraged expressions of interest from schools around the state.
"These scholarships enable young history buffs to visit key battlefields and memorial sites where our Anzac history is brought to life," Mr Elliott said.
"This is a unique opportunity, one that offers scholars insight into Australia's involvement in the First World War and the birth of the Anzac legend," Mr Elliott said.
Barrenjoey High School Seeking Alumni
Barrenjoey High School is looking for ex-students.
If you are one we would love to hear from you. First step would be to follow this link and register.
We have our 50th coming up in 2018 and we want to keep ex-students informed - we promise not to send loads of information and never to share your details with anyone else.
Our first pavers with your name on them will be going in this term! Don't leave it to the last minute! Get your pavers now.
Go to the bottom of that page and order or call the school on 9918 8811 and talk to the Treasury.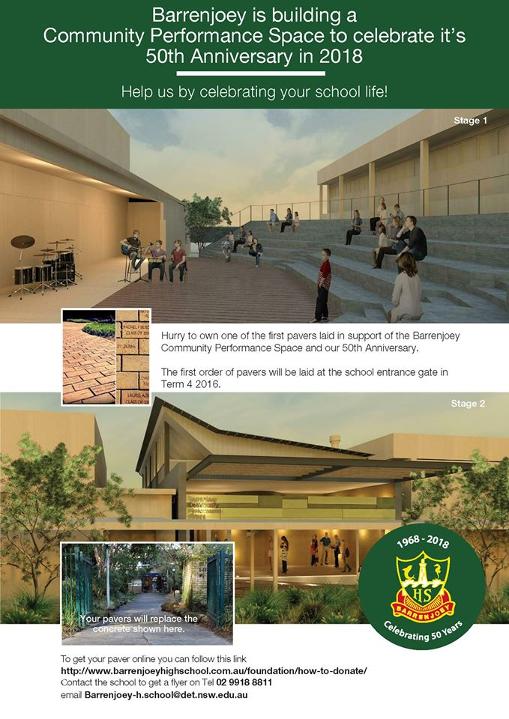 Music Afternoon For Young Musicians: Scotland Island
Sunday, 4 December, 2016:
3 – 5 pm
We invite young offshore musicians ages 5-25 to come and perform in the SI Community Hall.
Long-time residents will remember these
concerts, arranged by Carol Searle, many years ago.
We will have a piano available and a sound system set up.
Family/friends are invited and asked to bring a plate of food. We will
provide tea and coffee. Gold coin donation to cover the cost of the hall.
(0406 180 078/
drjavoo@gmail.com
) by 25 November
if you are interested in playing music or singing.
Tell us what you are
going to perform.
Individuals and groups are welcome.
We will make up a program once we know who is coming.
Bayview-Church Point Residents Association Seeking Early Bayview Baths Photos

To celebrate the 100th Anniversary of the Bayview Baths

the BCPRA will be holding an Exhibition and celebratory event

on November 20th

, 2016.
The Bayview Wharf
was officially opened 1 December 1900. It comprises an earthen groyne/wharf construction which was common at the time but of which very few remain. The adjoining Bayview Baths were added circa 1915. The available history indicates that apart from Maybanke Anderson's nearby house the Bayview Baths and adjoining groyne and wharf are the earliest intact items in Bayview. They significantly pre-date both the nearby 1920 Aquatic Club/Ambulance Station/Scout Hall, and Pittwater's ocean beach rock pools.
Historical detail presently to hand:
1900: 'The new pier at Bayview, Pittwater, officially opened 1 December 1900' (newspaper item)
1915-1916: Baths appear to have been built during this period.
1921: Real Estate Sale notice of 27.3.21 advertises '6 residential blocks near Professor Anderson's home and within one minute's walk to Bayview wharf and swimming pool with a refreshment store'.
Members of the local Williams family who ran the adjacent boat builders for three generations and as children lived nearby, remember the Baths and groyne in the early 1940's as much bigger than at present and reaching right up to the road. The present parking lot and lawn area has obviously been in-fill along the way. The Williams family remember the Baths as a great and constant meeting place for all the local children, after school and in weekends and holidays. They also recall that their grandmother was reported to have frequented the pool when she was young, which would have been in the very early days.
Indeed, many long-time Pittwater residents fondly remember the Bayview Baths over the years as an irreplaceable opportunity for people of all ages and abilities to safely access Pittwater's salt water for bathing, swimming and paddling, and for children to learn water safety. They strongly support this facility being maintained to benefit today's children and into the future, and see it as a total contrast to the ocean beaches and pools. The long row of steps provides seating for parents supervising children, and for safe entry to the water. The adjacent grassland is a great spot for family picnics.
The area continues to be a popular community hub. Although concerns have been raised about water quality Sydney Water has acknowledged responsibility for any water quality issues relating to its nearby pipe. A detailed Sydney Water review is scheduled for 2016 and Sydney Water has committed to work with Council on any remediation required. The historical record shows repeated requests by Bayview Church Point Residents Association when repairs have been indicated, and these requests continue
Bayview Church Point Residents Association is currently planning an on-site Centenary Event on Sunday 20 November between 11.00 am and 2.00pm to celebrate the continuing importance of this historic community hub. All welcome but keep in mind limited parking and walk if you can. Any historic photos to add to a planned display would be much appreciated.
The member for Pittwater and NSW Planning Minister Rob Stokes will unveil a commemorative plaque and there will be a band from Pittwater High School.
The President of the Association, ( Bayview, Church Point Residents Association), Roberta Conroy will begin the formalities and Margaret Makin/Dr. Jenny Rosen will give a short talk on the History of the Wharf and Baths.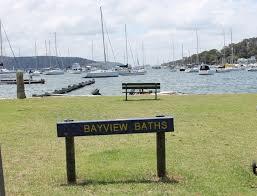 At present the BCPRA is seeking photos from residents and those from further afield on the baths.
If you have something you could share to illuminate what is sure to be a wonderful celebration, please contact Jenny Rosen via email at:
Youth Jobs Path – Helping Young People Prepare For A Job
Wednesday 26 October 2016: Media Release - Senator the Hon Michaelia Cash,

Minister for Employment,

Minister for Women
Minister Assisting the Prime Minister for the Public Service
The Australian Government has today launched the process to seek expressions of interest from organisations to deliver training in stage one of the three stage Youth Jobs PaTH programme to help young people into jobs.
Employment Minister Michaelia Cash today launched the tender process for the delivery of pre-employment training for young unemployed Australians.
"This is an exciting development in the implementation of the Turnbull Government's PaTH program, which will get young Australians ready, give them a go, and get them a job," Minister Cash said.
"The Government is determined to prevent our young people from entering a life of welfare dependency. Giving young Australians the skills they need is crucial in helping them find their way into a rewarding working life."
"We know from our discussions with employers that when they recruit for entry level jobs they want a positive attitude to work, motivation, reliability and good personal presentation.
"The training to be delivered by those providers selected for the panel will be designed to help young people develop their employability skills to make them ready to step into the workplace," Minister Cash said.
"The Coalition is determined to give our youth the best workforce opportunities by ensuring that any young Australians looking for work have every chance to find it."
The other components of Youth Jobs PaTH are:
Trial - voluntary internships of four to 12 weeks to give young job seekers a chance to demonstrate their skills in the workplace, and

Hire - a new Youth Bonus wage subsidy of up to $10,000.



The Department of Employment will hold information sessions for potential applicants for the Employability Skills Training Panel via webinar on 3, 4, and 7 November 2016.
Applications close at 5pm (AEDT) on Tuesday, 29 November 2016
.
Boat Trailer Storage Grants Program
Applications for the Boat Trailer Storage Grants Program are now open. The Boat Trailer Storage Grants Program offers grant funding of up to $5 million to support the delivery of alternative viable storage facilities and solutions for boat trailers.
The Grants Program aims to reduce the number of boat trailers parked on residential streets, particularly in high density areas and complements the recent Impounding Act 1993 amendments. Further information about these legislative changes, which enable councils to 'opt in' to take impounding action against boat trailers parked for more than 28 days, can be found on the
Office of Local Government website
.
All interested parties, including councils, businesses, community groups and the boating industry, are encouraged to apply.
Grant applications close midnight on Friday, 2 December 2016.
Before beginning your application, please ensure that you are familiar with the Boat Trailer Storage Grants Program Guidelines and the Boat Trailer Storage Grants Program Questions & Answers.
Please complete the Boat Trailer Storage Grants Program Application Form and submit it, along with supporting documentation, to
boattrailergrants@transport.nsw.gov.au
by midnight on Friday, 2 December 2016.
An infrastructure delivery program to provide state-wide improvements for boating.
NSW Boating Now is a five year boating infrastructure announced by the Minister for Roads and Freight in August 2014. Under the program $14 million per year is being made available to support the delivery of new and improved boating facilities through partnerships with local councils and other organisations.
The objectives of NSW Boating Now are to:
enhance the boating experience in NSW by improving the overall capacity and amenity of boating infrastructure on NSW waterways, informed by direct engagement with local boaters.

ensure local boaters see a greater return from their registration and licence fees through improvements to local boating facilities.

deliver projects through effective partnership arrangements with Councils and other organisations.

deliver important projects identified through the Regional Boating Plans, not just wait for Councils to apply for funding grants.
An additional $10 million has also been set aside for major projects, $5 million for boat trailer parking initiatives and another $10 million for the delivery of second round projects in the last two years of this program.
Friends Of Bungan Beach Restoration
Bungan Beach's superb backdrop of bushland is being cared for by donations from the Pittwater Environmental Foundation (PEF) and the determination and hard work of local people who love this wonderful place. Volunteers and contractors remove weeds and plant native plants where natural regeneration is unlikely because of dense weeds for many years.
Can you lend a hand to Friends of Bungan? go tohttp://www.friendsofbungan.org.au/about-us/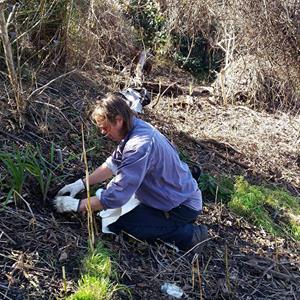 Mona Vale Hospital Auxiliary Fundraising Dates 2016
Meetings: First Tuesday of every month at Pittwater RSL Club from 10.30am to 12 noon
Membership is $5.00 per year
2016: 6th September, 4th October, 1st November, 6th December. New Members and visitors always welcome. Ring us on 9979 5115 ... or just turn up
November 13th: Sausage sizzle, Narrabeen Bunnings car park
November 18th: Stall, Mona Vale Hospital foyer Baking, craft, knitting, books
December 3rd: Stall, Pittwater Place, Mona Vale Craft, knitting, books
December 3rd: Sausage sizzle, Narrabeen Bunnings car park
December 9th: Stall, Warriewood Square, Warriewood Knitting, craft, sewing
December 9th: Stall, Mona Vale Hospital foyer Baking, craft, knitting, books
October 30 - November 5, 2016: Issue 287