November 9 - 15, 2014: Issue 188
Veterans Centre Sydney Northern Beaches (VCSNB)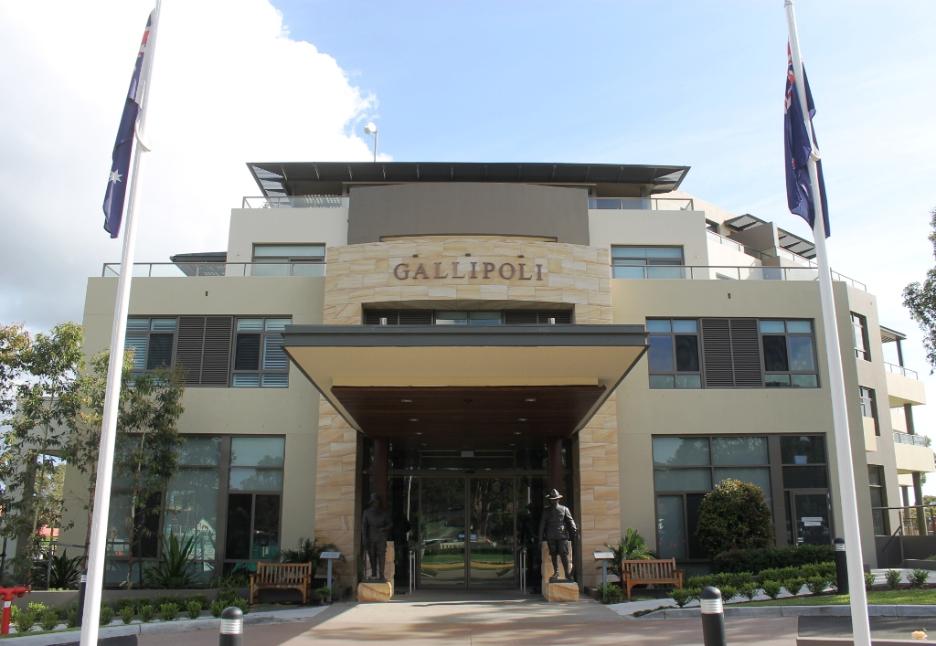 Veterans Centre Sydney Northern Beaches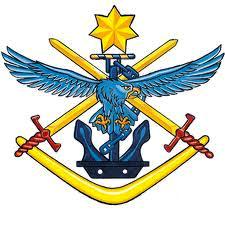 Founded in March 2013, the Veteran's Centre Sydney Northern Beaches was opened in the new Gallipoli Centre at the War Veterans' Village, Narrabeen, to help former and current defence personnel get the financial and emotional support they are entitled to.
Commodore Graham Sloper (Rtd.), a committee member of the new Northern Beaches Veterans' Centre, said it was different because it ran independently of organisations such as the Returned and Services League and Vietnam Veterans Association of Australia.
The president of Avalon Beach RSL Sub Branch said the multitude of organisations had caused "some disjointment" and there was a need for a one-stop shop.
In the new Gallipoli Centre at Narrabeen/Collaory's RSL Village, a beautiful building that is fast becoming the hub of the village atop of the hill, a centre aimed at providing services for veterans and their families opened in March of this year.
Penthouses sold for millions have provided RSL Life with the funds to enable more rebuilding and investment in services: to wit VCSNB.
Designed as a 'one stop shop' for meeting the needs of veterans and their kin, everything from matching scooters to those who need them (not all are suitable for all people eg: a person with Dementia would not be matched with a scooter that doesn't meet their needs), identifying scholarships available and helping with these forms, looking after widows, children – pensioner welfare and even training for Welfare Offices at Sub Branches and associated organisations is keeping people up to date with what is changing and how to keep people accredited to enable them to best fufill the needs of those who serve or have served in any of our Armed forces.
Forums are held at which speakers present what is available (e.g. – MWP Community Transport)
The cost of providing the room and needs of those being trained while there in an on site training facility room complete with 'patients', is paid for by RSL Life – an indication of their commitment. Welfare Officers and Legatees are among those who have attended these forums and training days.
Welfare Officers are also trained here and kept current with modification in what is available and how to utilise services to meet the needs TIPS - Training Improvement Program.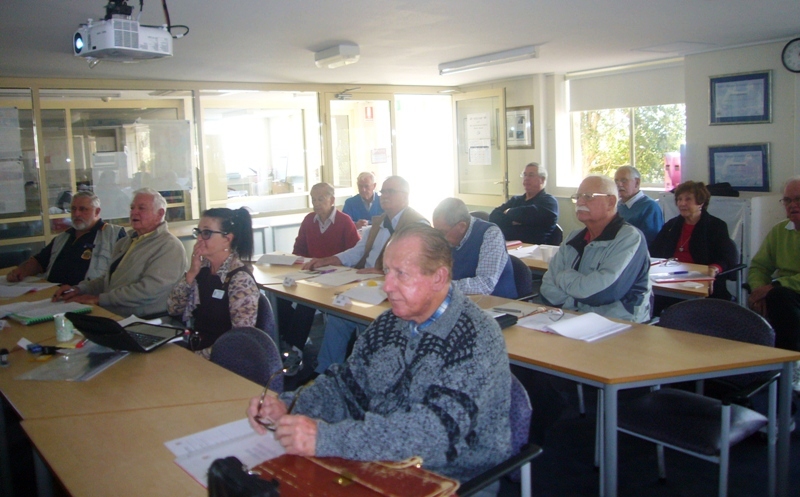 Picture from the Welfare Officer Refresher course conducted at RSL LifeCare Education Centre on Sunday 21st, September.
A sobering fact is that in one of these meeting rooms are photographic portraits of service people killed while performing their duties in Afghanistan, the most recent assignment for Australian service personnel. Service in any of our Forces – Air, Army and Navy – is an ongoing, current, and dynamic part of our nation and looking after those who look after us and serve the world needs to be taken account of.
VCSNB would like to hear from Welfare Officers who are younger and also those who are female. If you have a scooter that is no longer being used – giving it to VCSNB will enable them to provide it to someone who has need of it and who served you or yours.
This Remembrance Day (Tuesday, 11.11.2014), besides attending Services for our fallen and those who serve still, or buying a red poppy to pour gratitude where it should be, let others know of this Veterans Centre, especially those who may benefit from the range of what is available, for all.
An overview of VCSNB is this Issue's very special Profile of the Week:
Why has the SNBVC (SNBVC) opened?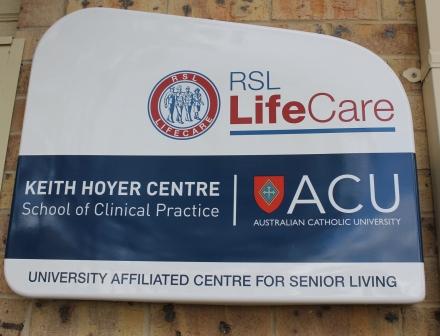 The SNBVC was opened in response to the demand for pension & welfare advice for Veterans and their dependants. A feasibility study showed that access to and the levels of advice was inconsistent across the Northern Beaches. The study also showed that the Pension and Welfare resources were diminishing.
What services does it provide?
The basic services can be divided into areas:
a. Veteran Pension & Advocacy. This covers preparing and representing Veterans and their dependants claims for pensions, Gold Cards, and Injury Compensation. This can involve the preparation of Dept of Veteran Affairs (DVA) claim forms, representation at Veteran Review Boards, through to accessing legal representation at an Administrative Appeals Tribunal (AAT).
b. Welfare. Veterans and their dependants are entitled to a range of welfare services both from the NSW State and local Governments plus those specifically provided by DVA.
The SNBVC Welfare officers act as the liaison between the Veteran and these departments.
The SNBVC also provides advice on mobility (scooters) and transport.
There are close links to the Northern Beaches Division of Legacy.
Some cases require both Pension and Welfare assistance to provide a "holistic" solution.
The VCSNB also has female Pension & Welfare Officers should this be a requirement.
Who may apply to use these services?
Whilst the term Veteran is used the services can be utilized by:
• All serving and ex serving members of the Aust Defence Forces (ADF).
• All those that have been involved in Peace Keeping and Peace Making.
• Widows and Dependents of the above.
Relatives of the above are encouraged to make enquiries on behalf of the possible claimants. The VCSNB will assess their eligibility.
Where is it and what are the hours?
The VCSNB operates out of facilities provided by RSL LifeCare, War Vets Village, Narrabeen. The office hours are from 0900 – 1200 Tuesday and Friday. There is a 24 hour answering service on 9979 1362.
The facilities of RSL sub-Branches are also utilised dependent upon what suits the Client best.. The Pension & Welfare Officers will also visit the residence of the enquirer.
We will meet wherever and at a time that it is most convenient
Are there plans to develop other services?
The VCSNB has been developing expertise in assisting with mobility through the use of powered scooters. We have already allocated some powered scooters that have been inspected. This is done in conjunction with an Occupation Therapist, Jo Castle.
We are looking for more donated second hand scooters.
Public transport for the incapacitated and elderly on the NB is problematic. The VCSNB is looking to provide a coordinated approach that takes into account the service provider capability, clients requirements, and location.
We are also looking to expand our legal and Advocate capabilities for more complex cases through local volunteers and cooperation with other Veteran Centres.
What range of areas are included ?
Most of the VCSNB Clients come from an area that includes Manly to Palm Beach, out west to Forestville.
The VCSNB will also handle cases from outside the area where we have specific skills (ie underwater diving claims).
How should people contact the Veterans Centre – Sydney Northern Beaches?
Our contact numbers (02) 9454 4015 or email: vcsnb@rslifecare.org.au. Now at: Level 4, Dee Why RSL Club, Dee Why
Alternatively people can go to any of the Ex Service Organizations (ESO) on the Northern Beaches.
People who believe that they have a claim are encouraged to call and discuss.
Does the Veterans Centre SNB have a motto or phrase?
Looking after Pensions & Welfare needs of Veterans, Past & Present Members of the ADF & Peace Keepers, and their Dependants. Providing a holistic regional solution for the Veteran Community on the Northern Beaches.
Committee
Chairman Graham Sloper – President of Avalon Beach RSL Sub-Branch.
John McInerney – widows claims
Legacy – Bruce Crossie (Divisional Chairman Northern Beaches Legacy)
Adrian Talbot from Soldier On
Bill Hardman – RSL Representative - President of District Council
Lindsay Godfrey (Pittwater Council) has provided excellent input as an adviser.
A new facility is to be opened in new community centre at Warringah Mall soon. Facebook Page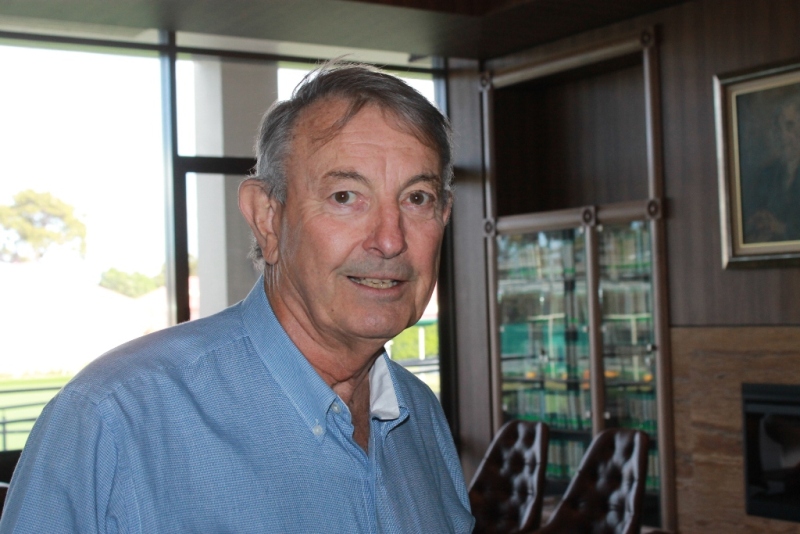 John McInerney, a Vietnam Veteran, kindly gave us a tour of the facilities available at the VCSNB.
Afghanistan Veterans - Wall of Remembrance at Gallipoli Centre, War Veterans' Village, Narrabeen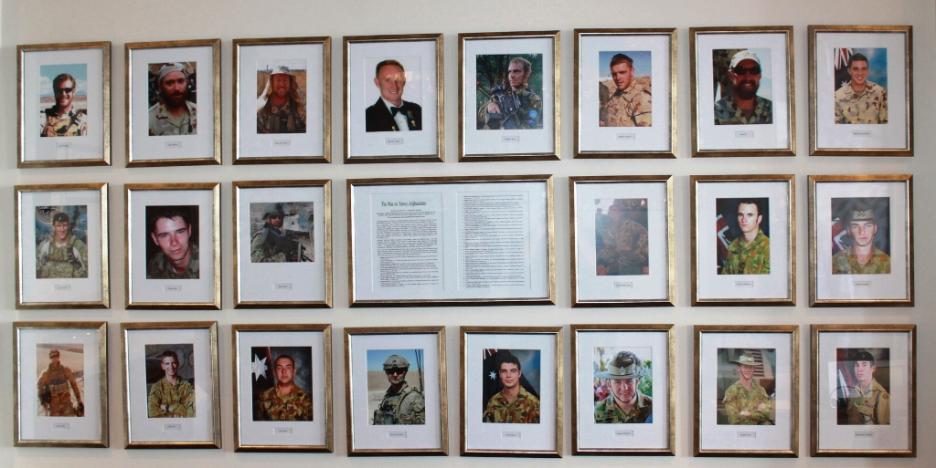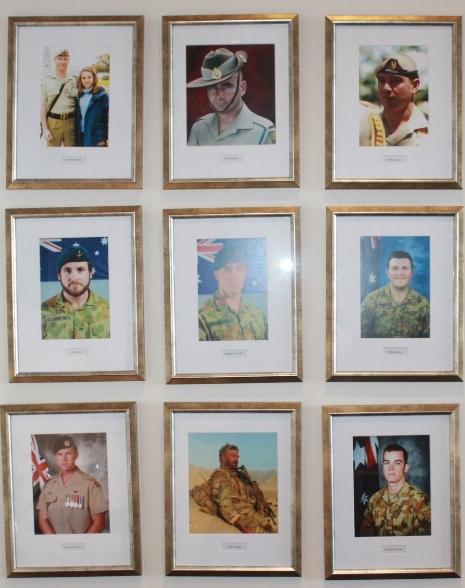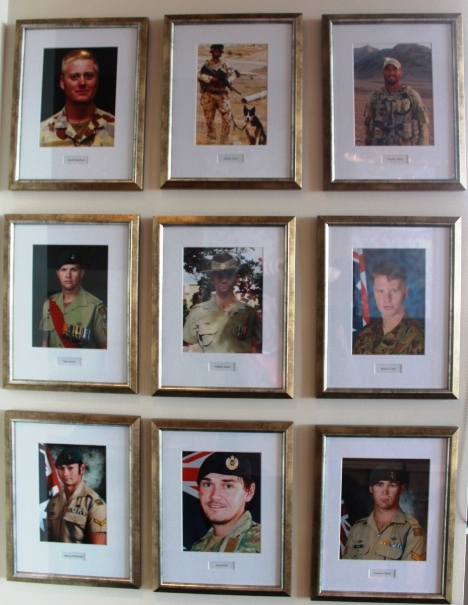 Copyright Veterans Centre Sydney Northern Beaches, 2014.