March 30 - April 5, 2014: Issue 156
Northern Beaches Mums Market
Northern Beaches Mums Market started last October over a glass of wine. We (Karen, Julie & Beth - with 9 children between us under the age of 7), were trying to decide the best way to advertise our businesses and showcase our products. We then seemed to get a bit carried away and ended up organising the first Northern Beaches Mums Market in just 5 weeks and had nearly 30 stall holders plus camels and a crocodile to entertain the kids!
The principal idea behind our name is that we want to support local mums in business. Whilst we were organising our Christmas market, there were the devastating bush fires in the Blue Mountains with smoke often coming over the Northern Beaches. This is when we decided to add a fundraising element to our markets. Our Christmas market raised $750 for Ingleside Rural Fire Brigade through a sausage sizzle and small silent auction of circus tickets.
Our Easter market coming up is seeing a much bigger fundraiser and with the help of some volunteers we are hoping to raise much more money for our chosen charity 'Rallying for Ruby'.
Ruby is a beautiful, local toddler from Wheeler Heights who was diagnosed with an aggressive malignant brain tumour just before Christmas. After initially being told that the tumour was untreatable, a second opinion has seen little Ruby undergo extensive surgery and she is just entering her third round of Chemotherapy. Any money raised will go towards her on going treatment as well as supporting her parents who have put work (and life) on hold to be by their daughter's side.
Money will be raised through the sausage sizzle, gold coin donation Easter colouring competition, word hunt and silent auction which is growing by the day with generous donations from local businesses.
There will also be children's craft activities, a face painter, a baby crocodile to hold and live acoustic entertainment.
Detail of our upcoming event: Northern Beaches Mums Easter Market, Sunday, 6th April, 10am – 3pm, Avalon Recreation Centre, 59 Old Barrenjoey Road.
Everyone is welcome, we would love you all to come along and support local mums, entertain the kids and make a bid for something to raise money for Ruby.
Please visit and like our Facebook page to see updates on stall holders, raffle prizes and silent auction items:www.facebook.com/NBMumsMarket.
If you are interested in offering an auction prize or wish to bid on one then please contact us with a message through our page or emailkaren@karennewallphotography.com
Our Motto is: 'Mums making a difference'
______________________________________________________
Our names and businesses are:
Karen Newall - Karen Newall Photography - www.facebook.com/KarenNewallPhotography
Julie Muchamore - Beaches Kids - www.facebook.com/Beacheskids
Beth Rich - A Touch of Style - www.facebook.com/pages/A-Touch-of-Style/600246700007536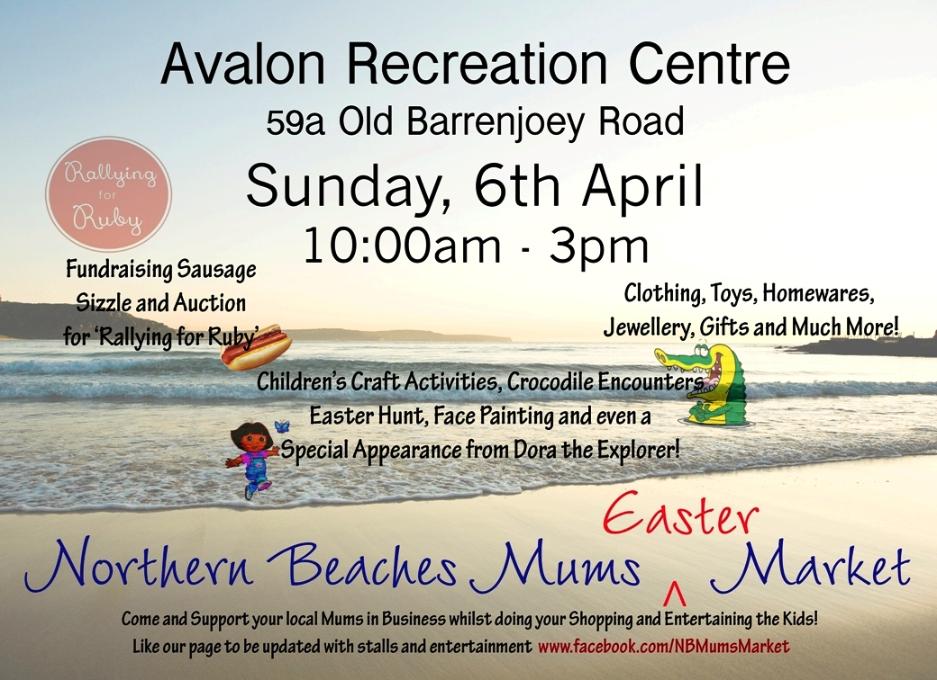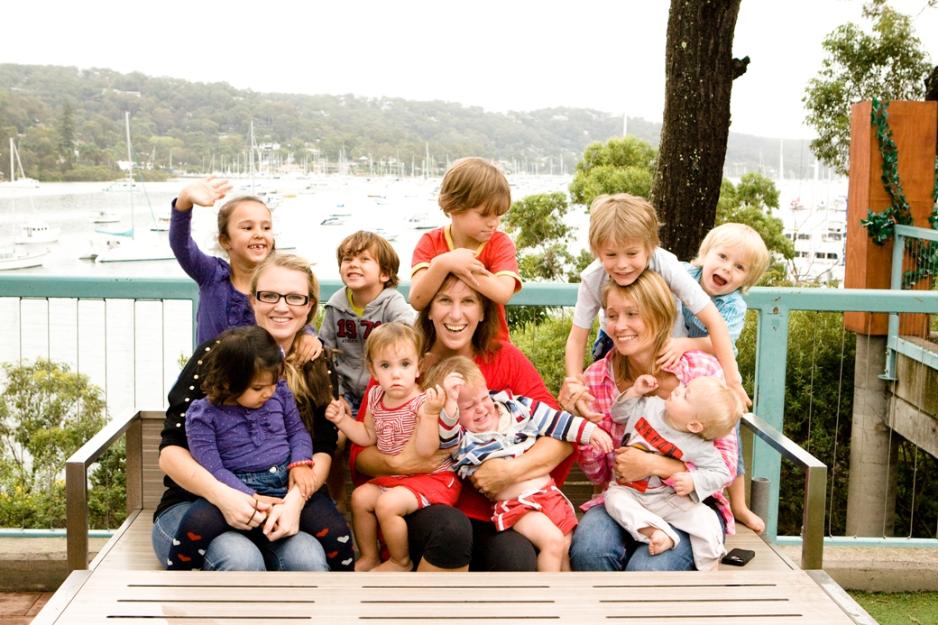 The Northern Beaches Mums Market mums and children!
Profile by Karen Newall, Copyright Northern Beaches Mums Market, 2014.