March 25 -31, 2012: Issue 51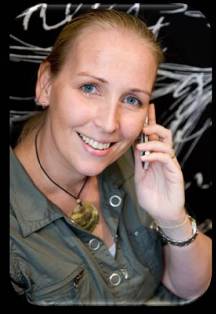 Diana Holwerda
Director/ Owner, PA on the GO
Co-founder, Mum Entrepreneurs
Originally from the Netherlands, Diana came to Australia over 10 years ago as a backpacker. She met her husband within 3 months of arrival, has been married for almost 5 years and has two children of 4 and 2 years old. Diana completed a Business Diploma in Marketing and Management in the Netherlands and also has a certificate in Secretarial Services. Upon arrival in Sydney she worked her way up starting as a receptionist to Office Manager and eventually Personal Assistant within the corporate and consultancies.
During her maternity leave she was offered to do some database entry as a contractor, seeing the flexibility working like this could provide, Diana had an 'ah-ha' moment and PA on the GO was founded! 4 years later Diana offers a wide range of admin support from Facebook design and management to database management, spreadsheets, and presentations to updating WordPress websites.
PA on the GO has undergone a few changes in the last 2 years, developing from a one-woman operation Diana now has several contractors who work with her and offers even more services to her clients on the Northern Beaches of Sydney.
After juggling the family and business for a while, Diana found working from home quite isolating and looked for any networks she could join, but all the local ones started too early or were too expensive. After meeting another local Northern Beaches business mum on Facebook they realised there was a need for a network group that catered for mums and women in business.
So Diana Holwerda and Banika Smee started Mumpreneurs Northern Beaches Network, now known as Mum Entrepreneurs which is expanding throughout Sydney in 2012.
www.pa-on-the-go.com
www.facebook.com/paonthego
http://au.linkedin.com/in/paonthego
https://twitter.com/paonthegodotcom
www.mumentrepreneurs.com.au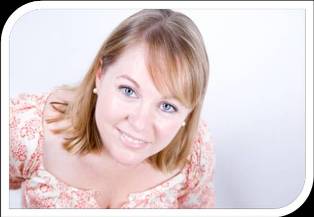 Banika Smee
Owner / Designer, Witjuti
Co-founder, Mum Entrepreneurs
Born in 1979 as the first born daughter of three, Banika grew up on the Northern Beaches of Sydney. With her father, owning a local spare car parts store, she was either helping in her dads business or learning from her mum how to sew, paint or decorate. Banika developed a drive to succeed from a young age, enrolling in ballet school, participating in concerts and competing in eisteddfods.
Throughout high school Banika studied textiles & design, photography and computers. Her parents encouraged her design passion and scheduled after school graphic design training for her.
Upon leaving school she studied Interior Design and then headed straight into the workforce. Her employment experience includes working for a manufacturing business, a hair care company, in IT Recruitment and most recently as Director of Operations & Graphic Designer for an international skin care manufacturer.
After eight years within the skin care industry Banika decided to start her own business. The idea for Witjuti, a loungewear range made of bamboo materials came to her after the birth of her first son. After enduring many sleepless nights, she'd reached the point that she just wanted something comfortable and supportive to wear that didn't look like her pyjamas! Not finding anything, she decided it was time to put her design skills to work and create her own versatile clothing range that women could feel relaxed, confident and comfortable in.
The Witjuti range has been designed for women moving through life's stages and looking for style and comfort in what they wear, whether they have just had a baby, are working out, traveling or just lounging around.
While working from home with a baby, and networking online via Social Media, Banika came in contact with another local northern beaches mum in business and after talking they realised there was a need for a network group that catered for mums! So Diana Holwerda and Banika Smee started Mumpreneurs Northern Beaches Network, now know as Mum Entrepreneurs which is expanding throughout Sydney in 2012.
www.witjuti.com
www.mumentrepreneurs.com.au
You can follow Banika's Mumpreneurs life on Twitter @banikasmee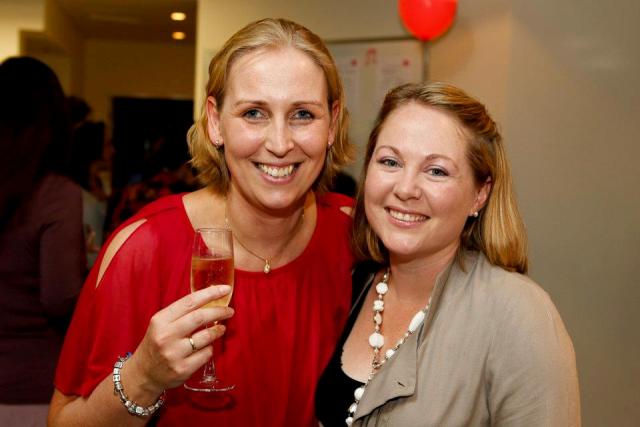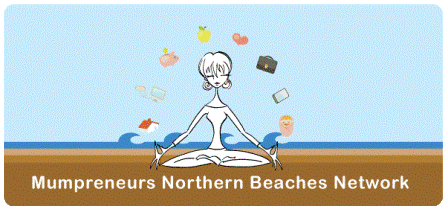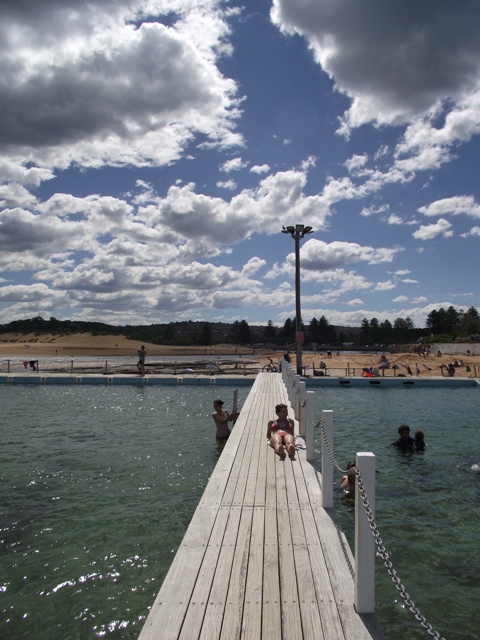 Narrabeen Pool
Further:
Mumpreneurs Website: http://www.mumentrepreneurs.com.au/
Evening Event: First Tuesday of every month, was 7.30pm at Cheeky Monkeys Warriewood, Now at: We have a new venue for our Monthly Evening Event. We welcome the sponsorship with Innovation Space. Book our next event at http://mnbn3apr12event-eorg.eventbrite.com/
We still have stalls available for our 2nd Mumpreneurs Northern Beaches (Mother's Day) Market on Friday 4th May, at The Beaches Market from 8am - 2pm. For more details and to register for a stall now, go to http://mnbmarketmay2012.eventbrite.com.au/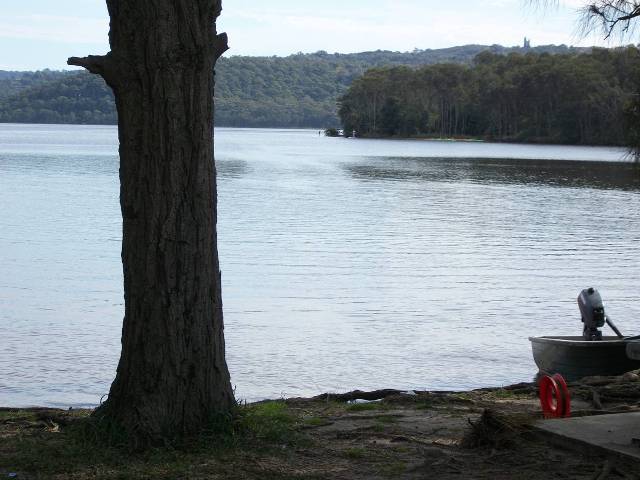 Narrabeen lake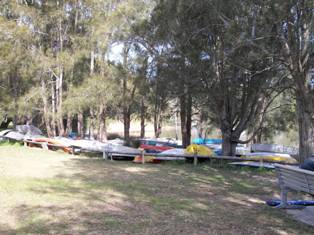 Copyright Banika Smee, Diana Holwerda and Pittwater Online News, 2012. All Rights Reserved
Mumpreneurs
Two ladies who are for, about and by working mums are Banika Smee and Dianna Holwerda. Discovering a unfilled niche, that which works in with the times and routines of other mums, caused them to found Mumpreneurs, a networking group for ladies running or beginning their own businesses who really want to talk with other women who are trying to be mums, run homes and run a business.
These girls are down to earth at the core. They're not turning up to meetings in high heels and with hair done, they're turning up in work clothes, perhaps with a stain or two from children. they have learnt how to stand up and speak in front of up to 30 others and found that making lists worked and how when they do 'stuff up' it breaks the ice.
Computers and our online world is recreating a 'common meeting ground' in an electronic form that is then leading to creating a physical common meeting ground and abating a lot of the isolation where women are stuck in houses and in routines with no time to meet and talk and share experiences and insights. It all began on Facebook…
Diana: when people meet on the Mumpreneurs Facebook page it breaks the ice, and so when they go to a Event or Speakers Evening they can meet people they've been speaking to for ages. I think with some they have watched for a year to test wether we're here to stay. For us it has worked in a positive way; and has created an opportunity to test the waters; to check somebody out in 360 degrees.
Banika: we've had people coming recently or the last few months who tell us they've been watching us on Facebook for the last year and then decided to come. For some of them it's time management, being able to come. We're also catering now for single working mums; by starting a morning group for those who can't come at night or work at night. Our feedback was, as we do surveys with all of our members; I just can't come to your events because I'm a single mum (and time poor). Getting the feedback from our surveys has really helped us take the next step.
Diana: another example of this is the Business Hour which originally we had from 7.30 to 8.30 and I thought, I keep missing this, and until we did the survey on that and the feedback was it needed to be later, because it's too early. We moved it from 8 until 9 and now, oh, that's so much better; we listen to them straight away and adjust it so it works.
To finish our March long celebration of women we asked a few questions...
How do you cope with being mums, looking after children, running homes and running businesses ?
Diana: I don't think we do always cope I struggle a lot with looking after the kids while doing something on the computer for a client. I do a lot of my work at night. Last night I don't think I finished until 1 am, which is a struggle in the morning. My daughter wakes up at 5am. Then we have a work related (Mumpreneurs) event ever month. And that's going to increase; starting next month we're having a morning Event/Meeting; so we're having two events each month.
Banika: when we're asked about our work/life balance we respond that we're always trying to find answers to this. We're always adjusting things as each day constantly changes, with children, family and business; so it's never steady, it's always changing.
Mumpreneurs; where did that come from?
Banika: it started with Diana
Diana: I've been in business since 2008 and for a while there were some girls who were inviting me to come to networking events but they were all too far away; in Sydney or further away. We were on the one income at the time, and so we didn't have enough money to actually pay for these events, some were $60.00 or more, and then there was the travel involved, we only have one car; so who's having the car and all that stuff, and then there's the child; so you have to wait until they go to bed at night, so it was very hard for me to get out before six o'clock at night.
And one day I was on Facebook and mentioned how I would love to have a local network, something that's free, something that's accessible. I met Banika on Facebook, who said the same thing and that she'd love to join me. And next thing we knew we'd started up the Mumpreneurs Northern Beaches network. We started as a free network.
Banika: I was still in the early stages of my business then and I knew that I needed to talk to somebody trying to do the same thing as me; running a home, a husband who has his own business as well; even though I could talk to him he didn't have the same worries as me, bringing up children (and all that's involved in the mum's role), getting them to Day Care and all that day to day tasks; So it was good being able to talk to another mum. I needed that, and that's why we formed Mumpreneurs. And that's what we started with.
The network meetings that occur once a month, what happens in those ?
Banika: we have a nightly one which is on the first Tuesday of every month at Cheeky Monkeys at Warriewood (now at Innovation Space) . It starts at 7.30 and we have a guest Speaker. So we introduce the event to everyone, and then each member that attends introduces themselves and their business; some just tell us about themselves, some of them tell us about their business, some people just come with a business idea and don't really want to share their idea right now; they're attending for inspiration, help to get by, to the next stage in their business.
So it depends what level everyone's at; everyone gets up to 30 seconds or a minute to talk about their business, and then we have a guest Speaker from the local area and they will talk about something to do with business.
So we have an Accountant at our next one, he's a local accountant and he's going to address getting taxes ready for 2012 end of financial year; what we need to know, an update.
They talk for around half an hour to an hour, we have a question and answer time and then we have networking where everyone just mingles.
Because we've already done the Introductions at the beginning everyone knows who they might want to talk to; they've met online, they've been talking online, we have a 'chat' online function, and so they know 'I'll go talk to them'.
Diana: we also have tags at these Meetings, business tags, so they can identify each other more easily.
Mumpreneurs is for women. Why did you think you need something solely for women?
Diana: to be honest, because we are; we are women, we are mums; that's the other thing; we had some ladies come up to us and say 'well, we don't have children' and we said that's fine, we don't care, but we called it Mumpreneurs because we are mums.
You're at a different part of your life. I never knew what was going to happen to me until I had my first child and realised that my whole world was upside down and even though it's a lovely world it's also a different world. At one point I didn't have much understanding for other women with children. when I had mine I realised 'ok, I do run late' and that I will never get certain things done because when you have children that just happens(your priority is them) and we also recently found out that we don't have to invite men; if they want to come we can't say no (but it is primarily to address the need for mums to get together and support each other and help each other with insights on how to develop their businesses alongside being mums.)
We've had some couples because their used to working as a couple, the men support their wives; but we think differently, we do business differently, and I think some women do get intimidated if there's a man, so that's why we focus on women.
You're planning to take this to the rest of Sydney, open Mumpreneurs in other local places ?
We've begun talking to consultants in different areas who are mums in business and they want to be a part of this but they can't come to the Northern Beaches. So we said, how about we use the same Program that we're doing and call it, for example, The Hills or the Eastern Suburbs Mumpreneurs Network and we help you start it up and get it all going and expand it under our umbrella.
Do you have people in each area already ?
We did start looking around but then people came to us. One lady approached us a year ago to run an event; she can't make it here.
So once again it's distance and time restraints that are being addressed ?
Both; yes.
Banika: and once again they're realising that all the different Network Groups are not at the right time for them; the time we do, 7.30pm, it is later then most of these but for us that's the perfect time…the kids are in bed and settled.
Diana: also ours is a lot more affordable; we only charge $2.00 for one event. I also think that some of the other ones are very business-like and obviously a business event. We have ladies who come straight after work; they're still in a uniform.We're not going to say you have to be dressed in a certain way, we're not going to judge you…
We have a Business Hour on our Facebook page, which was Banika's idea, and is set from 8-9pm each night where people can ask questions and get recommendations on who to approach for varying aspects of their business and what they need; eg Graphic Designers etc.
People can also post and advertise their business. They can only do that once a week; so if they did a post on Monday night you have to wait until the following Monday to do another post.
The other thing that we recently started doing is the markets; so we're going to be doing a market on the 4th of May, just before Mothers Day, at The Beaches Market from 8am - 2pm.
Do you think the person running the business IS the business?
Diana: When it comes to small business, yes.
Banika: Diana's business is a service business where I have a product based business; so there's two totally different ways of doing business.
What is your favourite place in Pittwater and why?
Banika: Narrabeen lakes; the paths are great for families.
Diana: Narrabeen Pools; we had our wedding pictures taken there and it's also great for the kids.
What is your 'motto for life' or a favourite phrase you like to live by?
Banika: Don't harp on the past, just move on to the future…. Don't have any regrets
Diana: My vision for life is 'to live in the now, have no regrets and to always keep moving forward.'
For Mumpreneurs: To Connect, Motivate and Inspire