Community News: December 2017
December 17, 2017 - January 13, 2018: Issue 342
December 10 - 16, 2017: Issue 341
December 3 - 9, 2017: Issue 340
Pittwater High's Inaugural Surfing Cup by Daniel Burton, Surfing Coordinator

7 Little Ducklings: Just Keep Paddling - Australian Wood Duck family take over local pool by Peta Wise

It's A Wrap Bush Bound Lifesavers Head Home: Australia's most popular primary aged surf education program has closed the books on another successful season with almost 9000 NSW country students taking part in a lesson on surf safety from our volunteer lifesavers last week. Find out more about FLAGS; F for find the flags, L for look for the signs and read them, A for ask a lifesaver if you've got any questions or need help, G for get a friend, always swim with a friend and then S is also being to signal for help so explaining to them what they need to do if they get into trouble. From Surf Life Saving New South Wales
Tyler Wright Wins WSL World Title No 2 In Epic Conditions At Maui Pro by Surfing Australia

Pictures: The Art Of Mick Glasheen: Drawing On The Land, Garigal Country Now Open - The Opening Event - some Social Snaps

Aquatics: 2017 Surf Dive n Ski Australian Junior Surfing Titles at Culburra Beach by Surfing NSW
DIY Ideas: Preparing Al Fresco Areas for Christmas Get-Togethers and Summer Visitors

Take A Wander Down Australian Yachting Memory Lane (Admiral's Cup 50th anniversary regatta in Sydney this weekend) by Di Pearson
Profile: Don and Beryl Imison: Avalon Beach SLSC's first 60 Year Service Awards went to Life Members Max Watt, Doug Crane, Ken Davidson, Don Imison and Reg Wood in 2006, 11 years ago.
Don has seen the earliest and newest versions of this clubhouse. He's also seen Avalon change from horses that take themselves for an amble down roads made of dirt to traffic lights. Beryl has seen days when there were lots of birds, then years when there were none due to all the developments and cutting down of trees, to now, when there are many more again. She served soft drinks at the clubhouse when The Stomp was all the rage. She served cake and tea and coffee to those who came to Avalon Beach SLSC to film that 1963 version of Bandstand.
History

:
Pittwater Fishermen: The Sly Family Narrabeen Exploits and Manly Community Contributors: The First Surfboat at Manly - 1903
- men and women of this family made massive contributions to our area, even if they had a
fracas
or two
Artist of the Month: December 2017: Mick Glasheen The Art Of Mick Glasheen: Drawing On The Land, Garigal Country -
Mick is holding his first public exhibition of his extraordinary panoramic drawings and paintings of the sandstone plateaus, caves and beaches of Pittwater. Mick brings the landscape to life in a way that few other artists have done.
Running over three weekends in December; 2, 3, 9, 10, 16 & 17 December, 2017, 8am - 5pm
Pittwater Offshore Newsletter Update 1/12/2017
click on Logo:

To contact Julian: editor@scotlandisland.org.au
Pittwater Online Christmas - New Years Break
Pittwater Online News's last Issue for 2017
will be published on
Sunday December 17th.
The
first Issue for 2018
will be published on
Sunday January 14th.
Staff will be out and about doing interviews and photography of local news
from Friday January 5th 2018
but please be advised
Issue 342 will cover the period from December 17th to January 14th.
If you have items or events you want run in that Issue encompassing those dates you will need to have it to the mag. by 7 a.m. December 17th as staff will be unavailable after that time until January 5th.
NB: Pittwater Online News Emails will still be monitored for those sending in items/events for the first Issue of 2018.
State Environmental Planning Controls(Draft Environment SEPP): Urban Bushland
The Berejiklian government has just announced changes that propose to repeal and replace the following State Environmental Planning Policies (SEPPs) with a single Environment SEPP:
•
State Environmental Planning Policy No. 19—Bushland in Urban Areas - [Manly, Warringah, Pittwater; pages 23 to 32]
• State Environmental Planning Policy (Sydney Drinking Water Catchment) 2011
• State Environmental Planning Policy No. 50—Canal Estate Development
• Greater Metropolitan Regional Environmental Plan No. 2—Georges River Catchment
•
Sydney Regional Environmental Plan No. 20—Hawkesbury-Nepean River (No.2-1997) [*Pittwater and Warringah]
• Sydney Regional Environmental Plan (Sydney Harbour Catchment) 2005
• Willandra Lakes Regional Environmental Plan No. 1—World Heritage Property.
Aimed at reducing 'red tape' and 'streamlining' NSW's planning system, some changes are commended such as protecting Sydney Harbour's natural assets by prohibiting new canal estates.
However other changes will enable development in sensitive areas that are currently protected.
Designed to marry up with other planning instruments, such as the controversial Biodiversity Act 2016,
the changes also give greater effect to Ministerial Directions.
The changes also propose to revise the term 'bushland zoned or reserved for public open space purposes' to 'public bushland'.

This includes all land that is zoned non-rural, and

owned or managed by a council

or a public authority, or reserved for acquisition for open space

or environmental conservation by a council

or a public authority, and that has vegetation which meets a clear definition of bushland

.
State Environmental Planning Policy No 19 – Bushland in Urban Areas (SEPP 19)
The majority of the provisions of SEPP 19 will be transferred to SEPP (Environment). These

provisions will be updated and some will be transferred to a Ministerial Direction.

Update council names to reflect recent council amalgamations and boundary changes.

Extend its land application to cover local government areas that are currently partly outside

the application of SEPP 19 including parts of Hawkesbury and Central Coast local

government areas.

Transfer plan making provisions in SEPP 19 to a Ministerial Direction.

A new circular on Urban Bushland is being finalised for consultation.

It has been developed to

provide further information and detail regarding the application of SEPP 19. This circular will

replace planning Circulars No. B13 and No. 114.
Creating a new Ministerial Direction – Urban Bushland
SEPP 19 contains provisions for the preparation of local environmental plans in clause 10.
The clause ensures that

when a council is drafting local environmental plan provisions for any land to which SEPP 19 applies, other than rural
land, it considers the general and specific aims of the SEPP

, and

gives priority to retaining bushland unless significant
environmental, economic, or social benefits arise which outweigh the value of the bushland. This should be transferred to a
new Ministerial Direction
as it is the appropriate mechanism to guide plan making. No current direction adequately covers
urban bushland in the same way. Urban bushland exists across many different zones, therefore Ministerial Direction 2.1 –
Environmental Protection Zones, is not appropriate to address public urban bushland of the type protected by SEPP 19.
The new Ministerial Direction is intended to function largely the same way as clause 10 of SEPP 19. As currently, the
direction will apply when a planning authority is preparing a planning proposal for land to which the Urban Bushland
provisions of SEPP (Environment) apply.
Critically the current SEPP (no 19) SEPP 19 extends 'beyond the protection of environmental values of bushland by identifying 'the need to protect the aesthetic and community values as well as the recreational, educational and scientific values of this resource'.
The proposed SEPP also enables the Roads and Maritime Services, to undertake the subdivision of foreshore lands in order 'to lawfully reclaim Sydney Harbour land' and redefine the 'heads of consideration for consent authorities when assessing Development Applications on Foreshore lands.
The changes also include amending the aim of the Harbour Regional Environmental Plan that ensures Sydney is a 'working harbour' to enable a range of recreational, transport, tourism and commercial uses. Greater flexibility to 'mooring pens' is also proposed, which are currently prohibited.
Other changes include transferring heritage provisions to the relevant local environmental plan, thereby reducing the protection of heritage assets.
In addition, concerns have been flagged that moving the prohibition of extractive industries in parts of the Hawkesbury Nepean Catchment to the SEPP for Mining, Petroleum and Extractive Industries - and moving the Sydney Opera House provisions in the Harbour Regional Environmental Plan to SEPP (State Significant Precincts) effectively reduces the current protections.
The changes are on exhibition for public comment until the 15 January.
Provisions to be updated and moved to Ministerial Directions
Provisions within the Hawkesbury Nepean Regional Environmental Plan related to local plan making will be updated and
are to be moved to a new Ministerial Direction.
The following current provisions contain plan making guidance suited to a Ministerial Direction:
• Clause 3 'Aim of This Plan'
• Part 2 'General Planning Considerations, Specific Planning Policies and Recommended Strategies'
• Clause 6(3) 'Water Quality'
• Clause 6(10) (a) 'Urban Development' - rezoning or subdivision of land
• Clause 6(11) 'Recreation and Tourism'.
Other aspects of Clause 6, such as water quality, total catchment management, biodiversity and environmentally sensitive
areas will be transferred to the proposed new SEPP.
Have your say on the Explanation of Intended Effect for the proposed Environment SEPP until 15 January 2018
• Or write to:
Director, Planning Frameworks
Department of Planning and Environment
GPO Box 39
Sydney NSW 2001
Draft Environment SEPP
October 31, 2017: NSW Dept. of Planning and Environment
The Explanation of Intended Effect for the Environment SEPP is on exhibition from 31 October 2017 until the 15 January 2018.
The NSW government has been working towards developing a new State Environmental Planning Policy (SEPP) for the protection and management of our natural environment. These areas are important to communities in delivering opportunities for physical health, economic security and cultural identity.
This consolidated SEPP proposes to simplify the planning rules for a number of water catchments, waterways, urban bushland, and Willandra Lakes World Heritage Property. These environmental policies will be accessible in one location, and updated to reflect changes that have occurred since the creation of the original policies.
The Department of Planning and Environment is seeking your feedback on the proposed SEPP to update and improve the planning framework in regards to these environmental issues. This is discussed in the Explanation of Intended Effect (EIE) for the proposed Environment SEPP.
Changes proposed include consolidating the following seven existing SEPPs:
•
State Environmental Planning Policy No. 19 – Bushland in Urban Areas
• State Environmental Planning Policy (Sydney Drinking Water Catchment) 2011
• State Environmental Planning Policy No. 50 – Canal Estate Development
• Greater Metropolitan Regional Environmental Plan No. 2 – Georges River Catchment
•
Sydney Regional Environmental Plan No. 20 – Hawkesbury-Nepean River (No.2-1997)
• Sydney Regional Environmental Plan (Sydney Harbour Catchment) 2005
• Willandra Lakes Regional Environmental Plan No. 1 – World Heritage Property.
Changes are also proposed to the Standard Instrument – Principal Local Environmental Plan. Some provisions of the existing policies will be transferred to new Section 117 Local Planning Directions where appropriate.
The EIE outlines changes to occur, implementation details, and the intended outcome. It considers the existing SEPPs proposed to be repealed and explains why certain provisions will be transferred directly to the new SEPP, amended and transferred, or repealed due to overlaps with other areas of the NSW planning system.
Have your say on the Explanation of Intended Effect for the proposed Environment SEPP until 15 January 2018
We welcome your feedback on the Explanation of Intended Effect and encourage you to have your say.
• Or write to:
Director, Planning Frameworks
Department of Planning and Environment
GPO Box 39
Sydney NSW 2001
Avalon Preservation Association's 50th AGM
A fun 50th Celebration AGM was held this week.
Richard Stutchbury gave a very entertaining presentation on his work and influences.
The longest serving committee member (28years??) Pat Gleen has stood down from the committee. Many thanks for all your years of Caring for Avalon Pat. A well earned rest.
The existing committee remains with the welcome addition of Roger Sayers.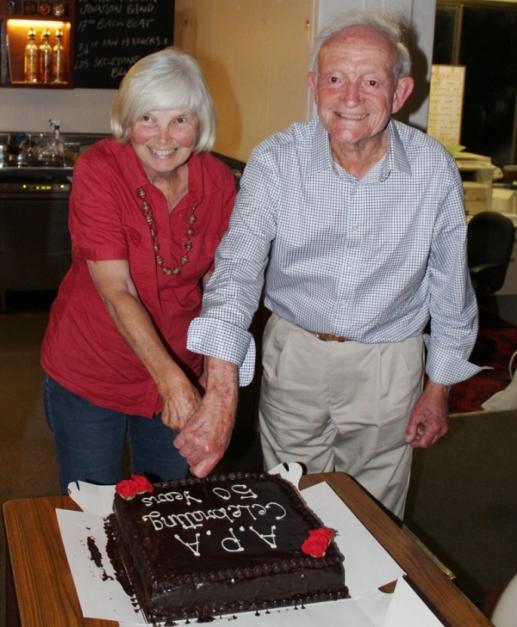 Pittwater Carols Afloat 2017
7pm at Lovett Bay Boatshed
Everyone is welcome
The performance date is Friday 22nd December with the first performance to be held at the Lovett Bay Boatshed
at 7 pm.
Boats can raft up or gather around the marina.
The choir then embarks on a ferry - courtesy of Penny Gleen and the Church Point Ferry Service - for the trip to Church Point.
The second performance will be on the old ferry wharf starting at 8.30 pm
A boat will be across the end of the wharf (as Tim Byrne's was last year) with some of the choir on board.
Whether the audience is in the square, in the restaurant or on boats around and about they will hear everything.
The sound system will be the same as last year.
The Choirmaster is Rod Heard, as last year, and we hope the carols being sung will appeal to young and old
Share the fun with family and friends .. bring along that silly hat, a picnic and the dogs.
John Flower
Whipper-In
Pittwater Carols Afloat 2017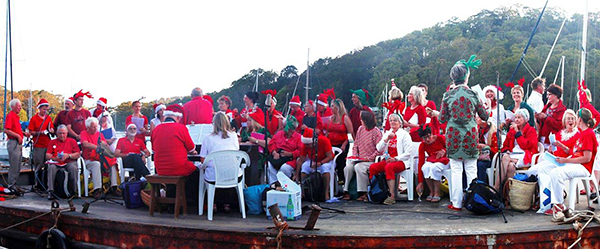 image by June Lahm
Courtesy Pittwater Offshore Newsletter,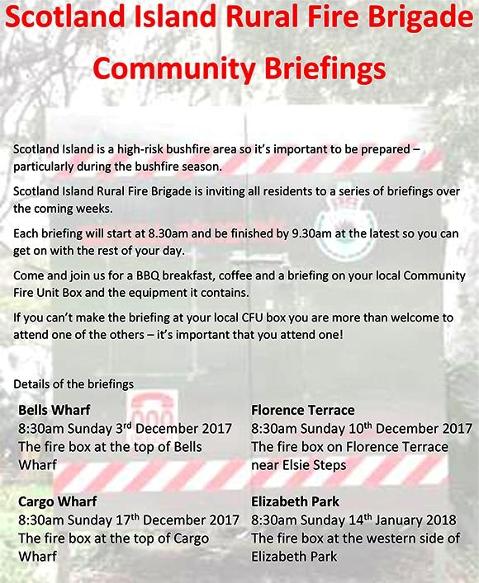 Coaches & Managers Invite For 2018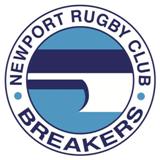 November 24, 2017: Newport Rugby Club
Newport Breakers Rugby Club is advertising for senior coaches and managers for the 2018 season. Newport Rugby Club is a leading 3rd Division NSW sub-districts club.
The club fields 3x grade sides and 1x colts side and has enjoyed recent on field success with 2 grand finals (2nd and 3rd grade) and a premiership in 2017 (3rd grade).
The club has a strong playing roster and boasts rich traditions, a strong financial position and an organised, experienced and passionate committee and supporter base.
The club is based out of arguably Australia's best suburban rugby ground, Porter's Reserve, which overlooks Newport Beach. We also boast one of Australia's largest junior clubs with over 400 junior players. Applications are invited for the following positions:
First Grade – Head Coach, Forwards Coach, Backs Coach, Manager.
Second Grade – Head Coach, Forwards Coach, Backs Coach, Manager.
Third Grade – Coach, Manager.This year, we're looking to build on recent finals appearances and convert into premierships.
The coaches' roles will include:
Leading by example to promote an inclusive, committed and united club culture.




Raising the skill level of new and existing players.




All club positions are volunteer appointments; however a small honorarium may be available depending on experience

Innovative coaches with the ability to plan, design, implement and review training programs consistent to ensure player development and enjoyment.

Player roster, game day and mid week administration and management duties.

Working with the committee and players to promote the playing, social and community objectives of the club.
The head coach will be supported by a player manager to assist with administration of the team and various support staff.
All applicants must be Smart Rugby compliant.
Applicants should email a brief coaching and playing history, coaching qualification details and a description of what they can bring to Newport Rugby Club to...
heath.radel@suncorp.com.au
.
For more information, call Heath on 0429 660 439. All club positions are volunteer appointments; however a small honorarium may be available depending on experience.
Residents Want 'Welcome To Pittwater' Sign Returned
Pittwater Online has been contacted by a number of residents this week expressing their dismay that the 'Welcome to Pittwater' sign as you come along Wakehurst Parkway has disappeared.
Although many of the former Pittwater Council logos are disappearing or being scrubbed out from the names of wharves, obviously to be replaced by the new 'design', readers have expressed this cheery sign made them many feel welcomed and gave those returning home a boost after a long day.
As Pittwater is now a Ward, with different boundaries, the wish expressed is that such a sign may be returned and placed where the new lines mark Pittwater's circumference so that good cheer may continue.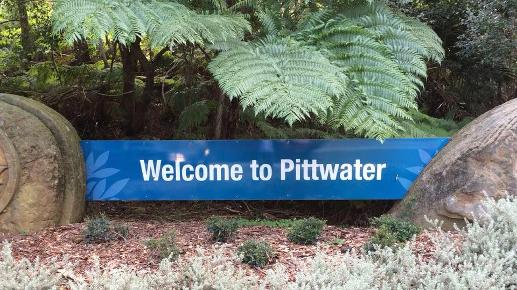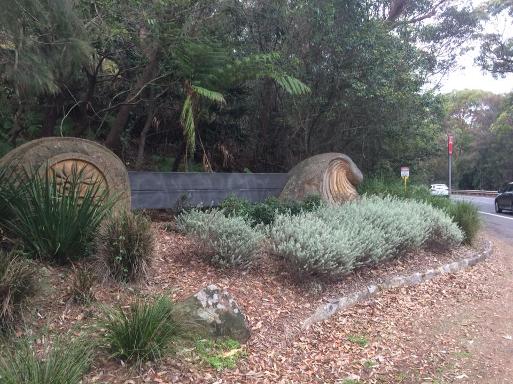 Call For National Heritage List Nominations
1 December 2017: Media release - The Hon. Josh Frydenberg MP, Minister for the Environment and Energy
Nominations are now open for places of outstanding natural, Indigenous or historic significance to the nation for possible inclusion on our National Heritage List.
"Our prestigious National Heritage List celebrates and protects places that reflect our unique landscapes, Aboriginal and Torres Strait Islander cultures and development as a nation," said the Hon Josh Frydenberg MP, Minister for the Environment and Energy.
"The List currently includes more than 100 sites from across Australia and its territories, ranging from icons such as Bondi Beach, Fraser Island and Kakadu National Park to lesser-known gems such as the Dirk Hartog's Landing Site, Darlington Probation Station, Mount William Stone Hatchet Quarry, Witjira-Dalhousie Springs and the High Court-National Gallery Precinct."
"Each year, more places are added to the List as our national story unfolds and understanding of our heritage deepens."
Nominations are open until 26 February 2016
and will be considered by the Australian Heritage Council before a final list of places to be assessed in 2018-19 is developed. As part of that assessment process, there will be further opportunities for public comment on each proposed listing.
Nominations of natural, Indigenous and historic places with significant heritage value for possible Commonwealth heritage listing are also being sought.
Mona Vale Road East Upgrade: Proposed Lease Of Lands Prep. Works
Earlier this week council has invited feedback on the proposed lease of lands connected with the Mona Vale road upgrades. Queries have confirmed this is part of preparation works. Construction tenders will be advertised shortly and contractors will be selected early next year (2018).
Council's invitation to provide feedback:
Proposed Lease Of Land To Roads And Maritime Services (RMS) - Mona Vale Road
In accordance with Section 47A of the Local Government Act 1993, Northern Beaches Council hereby gives public notice of its intention to consider a lease for a term of three (3) years for the parcels of land known as:
• Lot 2, 3 & 4 DP 350940 Walana Crescent, Mona Vale
• Lot 101 DP 749415, Lot 6 DP 239061 and Part of Lot 12 DP 241313 Mona Vale Road, Mona Vale
The purpose of the lease is for the construction of noise walls, drainage and associated infrastructure and for temporary construction and road purposes.
A separate process is being undertaken for RMS to acquire some of the leased land in the future. The parcels affected are marked on the attached plans.
• Site Plan SR4779
• Site Plan SR4790
• Site Plan SR4794
Have your say
• In writing to the CEO, Northern Beaches Council, Civic Centre, 725 Pittwater Rd, Dee Why, 2099 marked 'Proposed RMS leases Mona Vale'
For enquiries contact Council's Property Officer on 1300 434 434.
Submissions close Monday 18 December 2017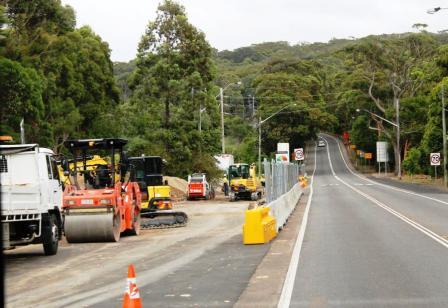 Wayne's Award!
Loosely Woven's free Christmas concert in Avalon on the 10th December. As regular readers know these musicians are local and very talented and generously perform for the love of music and for good causes. Entry is free and the Church supplies a wonderful free supper.
Donations to Amnesty International are voluntary.
Wayne Richmond has been making music and raising money for Amnesty for more than 20 years. At Amnesty Internationals (Avalon Group )August concert Wayne received an award from Amnesty International Australia for his wonderful work to help others!!!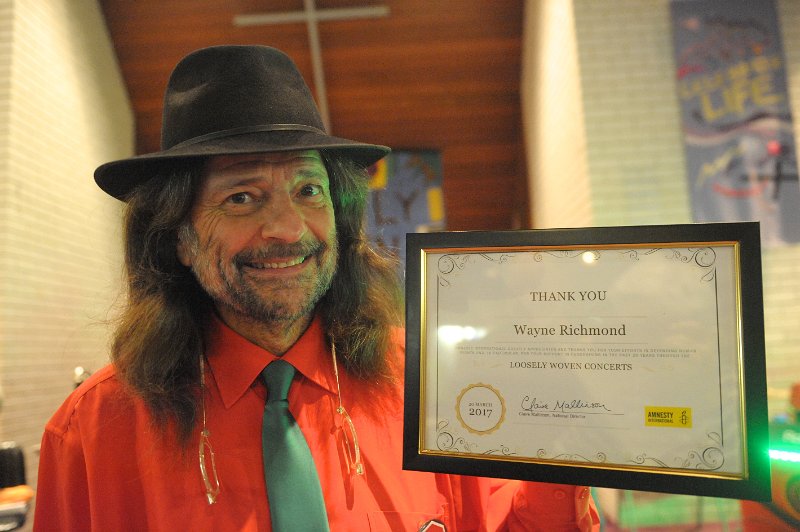 Wayne with his award
Avalon Group of Amnesty International are working to help those who suffer human rights abuse. We have been working in the Amnesty campaign to reduce the incarceration and suicide rates of indigenous youth and also the Write for Rights campaign. At this concert we will have petitions about the victims of injustice around the world.
Free Concert: "RIVER" (Loosely Woven)
Date: Sunday 10th December, 4p.m.
Place: Avalon Baptist Church - 2 George St.
Voluntary Donations: Avalon Amnesty International Group
Rotary Carols In The Park - Mona Vale
The Rotary Club of Upper Northern Beaches is once again presenting its annual "Christmas Carols in the Park". This year it will be held again in Mona Vale Village Park on Saturday 16 December.
This is the 14th year of this Pittwater tradition, with an even better show for the crowds of local families who come out to share the Christmas spirit and sing the familiar Christmas songs.
The fun begins at 6.30pm with a line-up of great local singers and musicians backed by the talented Pittwater Uniting Church band. Joining them again this year is special guest vocalist, Samantha Shaw*.
There'll be food and refreshments available, and free lollies for the kids. And Santa will make his usual appearance. Admission is free.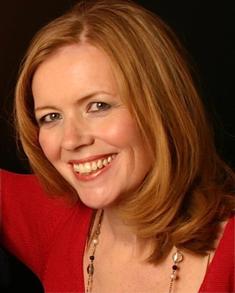 * Samantha Shaw has worked professionally for 30 years in radio, TV, theatre, concert and recording studios. Recently she spent 20 years in the UK as a renowned singer in London's session scene and in well-known UK vocal groups, singing on movie soundtracks, recordings, jingles, TV commercials and concerts. She has worked in theatre for producers such as Cameron Macintosh and Andrew Lloyd Webber, and sung as a soloist with many orchestras including the BBC Concert Orchestra, The Royal Philharmonic Orchestra and The London Symphony Orchestra. She has sung backing vocals for artists such as Robbie Williams, Donny Osmond, Michael Ball and Sarah Brightman, and her voice can be heard on film soundtracks including Nine, A Christmas Carol (2009), Mamma Mia!, Bee Movie, 300, and Troy.
Pets of the Week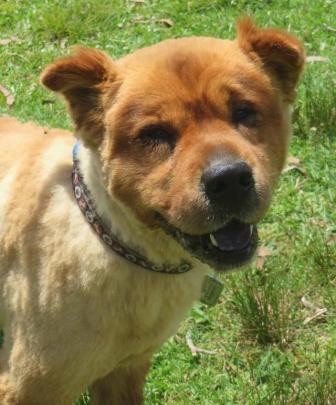 AGE/SEX: 5 years / M
BREED: Chow x
Rocky is a gentle calm boy. He came from the pound with weepy sore eyes and a matted coat. He had entropian surgery on one of his eyes and looks so much better now, especially with his summer hair cut! Rocky is easy to handle on lead and is very compliant at the vets. He would do best in a quiet gentle household who are after a loyal companion rather than a cuddle bunny. Chows are known for their proud, independent spirit and loyalty. They can be a bit aloof and suspicious of strangers. He has a long coat with undercoat and weighs 25.4kg. He comes desexed, C5 vaccinated, heartworm free and microchipped. Also included for the love and health of our dogs is a free Health and Wellness Voucher with our DR Vet. His adoption cost is $400.
They come desexed, vaccinated, heartworm free, microchipped and wormed. Their adoption fee together is $900.
Petition: Save Ingleside From Over-Development
PROPOSED INGLESIDE DEVELOPMENT
We the undersigned, write in connection with the above proposal and wish to object strongly and respectfully to the development of the area in the proposed manner.
Ingleside is a dispersed settlement where development proposals should be considered very carefully: infilling could ruin the character of the area but estate development will not only overwhelm it but also overwhelm the vast majority of residents living from Narrabeen to Palm Beach who will travel through or near Ingleside every day.
Naturally, we understand that the State Government has a determined growth strategy. However, the overwhelming increase in immediate population and thoroughfare traffic will have a devastating effect upon the existing population who live here and contribute to Sydney as a city and as a defined demographic already.
Pressure for the development in the region is considerable, mainly for housing city commuters, but has been successfully resisted for more than 30 years for the same reasons as now. The infrastructure was not in place and as can be seen by the impact of development in Warriewood, remains at an unsupportive level. The reasons for rejecting those schemes also included the inadequacy of the minor roads apart from Mona Vale Road to accommodate even small increases in traffic.
Reference is made to the over one thousand comments on the supporting website, mostly by residents of Pittwater external to the immediate area of Ingleside who have failed to have a voice but as your constituents have equal right to be represented as bearing the impact of the development.
With the above in mind, we request that the development be reviewed to take into account the residents of Pittwater, whom you represent. Rather than telling them why it will be good for them, consider the voice of the residents and understand why it will be bad for them.
Pittwater Community Groups: