June 28 - July 4, 2015: Issue 220
June 21 - 27, 2015: Issue 219
June 14 - 20, 2015: Issue 218
June 7 - 13, 2015: Issue 217
Articles This Week
Pittwater Artists Trail Winter Exhibition 2015 - Now Open at Avalon Beach SLSC (Sunday and Monday June 7-8): Opened by Richard Cole, Architect of the Clubhouse with Inspirational Address
Peninsula Schools Embrace Environmental Message
TEDxPittwater 2015: The art of being Pittwater - Saturday June 20th: Speakers 2015 and link to Tickets
Aquatics: Sydney's First Natatorium or Indoor Swimming Baths - for those who swim all year round!
Pictures: Pittwater Artists Trail Winter Exhibition 2015 at Avalon Beach SLSC - some of the Artists with their works + Guests
DIY Hints: Repairing and Replacing Damaged Decking boards
Profile: Martin Lynch: the current Australian Life Saving Team Beach Coach, has coached three individual world gold medallists and 16 Aussies individual medallists. He is a dental surgeon by trade and as a Masters athlete, the Newport SLSC member having won an incredible 36 Aussie and 14 World gold medals. (Beach Sprints, Beach Flags and Beach Relays). And that's before you begin counting the States and Branch Medals.
Martin is a level 5 Sprint Coach (ATFCA) and has a Masters degree in Applied Science in Sports Coaching from the University of Queensland. Martin has acted as a Sprint Coordinator and 4 x 100m relay coach for the NSW Institute of Sport. He has also been a team coach for Olympic Youth Festivals in 2001 and 2007.
History: May to June 2015 - Early Pittwater Watermen: Captain Francis Hixson: 8 January 1833–2 March 1909
If Creswell is the gentleman considered by many to have given birth to the thought of an Australian Navy, a Sydney gentleman, who conducted his first training exercises here in Pittwater and Broken Bay with the Naval Brigade, is the gentleman who gave birth to the physical reality. He is also the gentleman who was responsible for the saving of countess lives in ensuring a program for the building of lighthouses up and down our coastline became the lightships that in many case, still stand today, including Pittwater's Barrenjoey
Artist of the Month: Artist of the Month June 2015 - Tim Hixson: Tim Hixson first began photography whilst a student at Southern Illinois University. After returning home to Australia he lived in Byron Bay then worked out of his studio in North Sydney shooting commercially and developing his personal photography. In 1998 he returned to plastic camera photography, producing the exhibition and book 'BEACH'.
He has had many solo exhibitions and awards since then and continues to explore the ocean and beach culture using traditional and alternative photography.
Tim is the great grandson of Captain Francis Hixson, and a superlative waterman alike this builder of the Naval Brigade in N.S.W. Tim is our Profile to open the month of June - while his great grandfather opens the Pioneer Watermen of Broken Bay and Pittwater History pages for June.
Held Over:
Avalon Tattoo 2015 - the 10th Annual Celebration - A 10/10 Event - Lead Pipe Band this Year is Burwood RSL Sub-Branch Pipe Band - also celebrating their 10th year - Saturday June 13th
Guringai Festival 2015 Pittwater Events
Manly Art Gallery & Museum May - June 2015: Juliet Holmes A Court: A Sense of Here Saltwater Artists Connecting to Country.
Pittwater Artists Winter Exhibition Now Open
June 6th, 7th & 8th at Avalon Beach Surf Club
Members of the Pittwater Artists Trail have opened their Winter Exhibition in the fabulous new Avalon Beach Surf Club.
The show features the best of the year's work by Trail artists offering painting, ceramics, flamework glass, lithographs, jewellery, encaustic painting, sculpture, and ritual objects.
The 2015 members are quite a contemporary group bringing the show an appropriate synergy with the modern architecture of the building. Recently rebuilt, the club features a beautiful exhibition space neatly positioned between its bar and restaurant which all take advantage of the spectacular 180 degree ocean views.
The exhibition began on Saturday June 6th and remains open today and Monday from 10 a.m. unti 2 pm both days
Trail artists will be donating work and goodies for a multi-prize raffle in support of the Surf Club and Pittwater Artists Trail.
All work exhibited is for sale.
Pittwater Online attended the Official Opening and runs an Article on Richard Cole's, Architect of the new Clubhouse, Address on opening the Exhibition, while this week's Pictorial features some of the Artists with their works.
Entry throughout the show is free.
The 18 artists participating in the winter exhibition are as follows:
Julie Hickson, Nada Herman, Diezel, Jill Ferrall, Peter Cameron, Elfriede Bartintsky Helen Mackay, Karen Pike, Coco Elder, Penel Bigg, Vicki Ratcliff, Wendy Grainger, Allen Goodman, Katarina Wells, Geoff Searl, Robyn Park, Sylke Claridge and Marian Purvis.
Website www.pittwaterartiststrail.com.au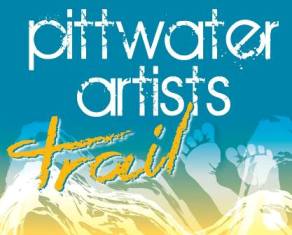 Avalon Stand Up Paddle
PLANNING for NON-PLANNERS
Monday 15 June - FREE Half Day Course
Highly Recommended: With Professor Peter Phibbs from Urban Planning & Policy Group at University of Sydney.
The Basics: 9:30am to 12:30pm
Advanced: 1.00pm to 4pm
Ideal for members of residents groups and community organisers and workers. To register/learn more: Emailchar.jones@innersydneyrcsd.org.au
Kindness is Catching at Mona Vale Library
Thank you, people of Pittwater for your generous donations to the homeless of Sydney. If you want to put together a care kit, please leave them at Mona Vale Library by June 12th.
Special thanks to staff member Mary Anderson who has headed up the collection there.
Kindness is Catching is organising care kits to help Sydney City's homeless people feel a little more comfortable during this coming season.
PEOPLE WANTED :
* Knitters : for winter warmies - scarves and beanies.
* Supermarket Shoppers : to buy and put together Winter Care Kits
Is this you? We would love your donations before June 12th!
Through consultation with a few major organisations that are involved in homelessness and from speaking to homeless people, I have chosen the items in the Winter Care Kits as listed in our poster. Thank you so much to our location drop off points :
Mona Vale Library Cosmic Smile Dental - Neutral Bay, Sydney Eastern Cross Trading Forestville Library Kirribilli Neighbourhood Centre Newtown Neighbourhood CentreManly Community Centre & Services Seaforth Medical Centre
Any queries please contact Linda: kindnessiscatching@gmail.comwww.facebook.com/icaughtkindness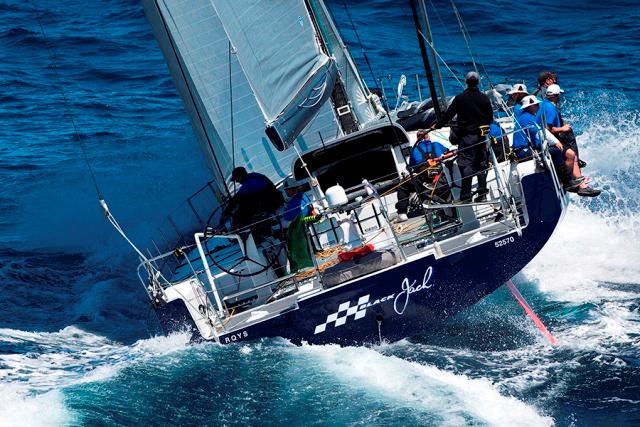 Brisbane to Keppel yacht race - ideal launch pad for the northern circuit
4 JUNE 2015
Event: Club Marine Brisbane to Keppel Tropical Yacht Race starts 1100hrs Thursday July 30, 2015 from Moreton Bay finishes Keppel Bay, hosted by the Royal Queensland Yacht Squadron at Manly, Brisbane, Queensland
Winter has barely arrived in the south eastern states and already a savvy bunch of yachties are planning to cast off the woolies and get out of town. Entry for the Royal Queensland Yacht Squadron's 9th annual Club Marine Brisbane to Keppel Tropical Yacht Race is open and a diverse fleet is building for the 1100hrs start on Thursday July 30, 2015 from Brisbane's Moreton Bay.
Of the RQYS organised 343 miler, Rear Commodore Mark Gallagher says, "already there's a great fleet heading north to enjoy the fantastic hospitality shown by the finish crew at Keppel Bay Marina. The course is scenic and like most coastal passages it's a thinking person's race to play the wind and tide to maximum advantage. And we throw whale watching in for free!"
"With regular flights to Rockhampton airport it's the perfect pit stop for swapping crew and gear, and the ideal launch pad for the northern circuit," reminds RQ's sailing manager Richard Matterson.
His team is making it even easier for Sydney Gold Coast yacht race crews wanting to take the option of back-to-back coastal races as the best way to leap-frog north to the Whitsunday regatta loop of Airlie Beach, Hamilton Island and Magnetic Island race weeks.
There's an existing agreement in place with the Cruising Yacht Club of Australia that paperwork submitted for their Category 2 Sydney Gold Coast yacht race also satisfies the entry criteria for the Brisbane to Keppel. RQYS' latest initiative to assist owners with logistics is the offer to send their gear truck to Southport Yacht Club to meet the CYCA's fleet and collect equipment owners need transported north to Manly for the next stage Club Marine Brisbane to Keppel Tropical Yacht Race.
For the past four years supermaxis Wild Oats XI and Grant Wharington's Wild Thing have been the gun line honours boats. With the Oatleys' race record holder Wild Oats XI on a ship to Los Angeles to tackle the Transpac Race there's going to be some elbow room at the head of the table.
So far Peter Harburg's 70-footer Black Jack is Wild Oats' likely successor.
Sam Haynes from Sydney has a new Celestial, a JV designed TP52, and though he's won division one for the past two years he's coming back to try for a hat trick, and hoping this year is the running race advertised in the brochures. "We are due for a downhill ride, but regardless I need to take the TP north and it's a good step in that direction, towards Hamilton Island and the IRC Australian Championship. It's pretty scenic along the Island and getting into the bay at the end; the race itself is good to do."
The people's boat, Russel McCart's Volvo 60 Spirit of Mateship, is returning with its mix of regular and ADF crew.
Now in its ninth year, the 343 nautical mile challenge from Moreton Bay to the finish in Keppel Bay starts at 1100hrs on Thursday July 30, 2015. Further course details will be included in the sailing instructions.
The Notice of Race has been published and online entry is now open.
Entries close Friday July 17, 2015.
by Lisa Ratcliff
Top: Black Jack -credit Andrea Francolini
2015 Pub2Pub - for Early Bird Discount, register by 14 June
New name, new finish, new optional
'short course' - register NOW
This year the iconic community event will be held on Sunday August 23. It has a new name: the 'Pub2Pub Fun Run & Festival' and will be bigger and better than ever. We hope you'll join in the fun again.
Why 'Festival'? Because this year we've tweaked our iconic event to enhance the experience for all participants and the wider northern beaches community... and to raise more funds for the wonderful causes the event supports in conjunction with Rotary Club of Brookvale.
NEW FINISH LOCATION
The Newport Arms is undergoing renovations, so this year the event will finish at Newport Surf Club.
REAL FESTIVAL ATMOSPHERE
• Live Music during the race and at the finish line
• International Food Festival
• Share drinks with friends from the Bar
• Sponsor's Stands
• Activities for kids .../and of course
• The Awards Ceremony
OPTIONAL SHORT COURSE
To encourage healthy activity and community involvement by more youngsters, we're now offering a short, 3km course, starting at Mona Vale Surf Club.
LOTS OF PRIZES
For teams, individuals, schools and more...
This year we're aiming for up to 10,000 participants - doubling the event's previously capped entry limit. As a result, we're hoping to raise even more money to support the great work of local community charities like Bear Cottage... the Children's Cancer Institute... Manly and Mona Vale Hospitals... Life Education Australia... Sunnyfield Disability Services... The Kids' Cancer Project... and White Ribbon Australia.
Legendary Ironman Guy Leech returns as event Ambassador and the mighty Manly-Warringah Sea Eagles are also on board. Now we want YOU!
A special 10%+ Early Bird Discount applies to everyone registering by June 14. To register, simply click here
The Pub2Pub Team
'WITH GOD ON OUR SIDE'
FILM SCREENING in AVALON
This powerful, compassionate, documentary film by Porter Speakman will be shown at Avalon Baptist Church on Sunday morning June 28 at 10 a.m.
"With God On Our Side" takes a hard look at the theology and politics of Christian Zionism, which teaches that because the Jews are God's chosen people, Israeli government policies should not be questioned, even when these policies are unjust
Christian Zionists have been hugely important in American Foreign Policy because of their influence on the right wing of the Republican Party. There are also Christian Zionists in Australia. The film traces Porter Speakman's change of heart from Christian Zionist to moderate peacemaker.
Speakman said, "When you think God is on your side everything is justified. Radical Muslims justify suicide bombings, Radical Jews justify ethnic cleansing and radical Christians justify modern-day crusades."
The film is also valuable because it traces the history of the establishment of Israel as a right of the Jewish people without regard for the rights of the Palestinians who had been living there for many hundreds of years. This history is vital in assessing the justice of current politics. It is particularly important knowledge for human rights advocates who are often accused of being "änti-semitic"
The film makers believe "that God does not take sides with certain people, groups, nations or agendas. Rather, He is for all people."
FILM SCREENING: "WITH GOD ON OUR SIDE"
DATE: Sunday 28th June at 10 a.m.
PLACE: AVALON BAPTIST PEACE MEMORIAL CHURCH: 2 George St.
Free entry / Free Morning Tea-Brunch.
Voluntary Donations to Nepal Earthquake Relief (World Vision)
INFO: Kath Moody 99971815 avalonbaptistchurch.net

Uni partnership delivers walking app for Pittwater
Residents and visitors to Pittwater can now navigate some of the best walks in Pittwater with thanks to work undertaken by students from Macquarie University.
The development of Walking Pittwater has been made possible through Pittwater Council partnering with Macquarie University's PACE (Professional And Community Engagement) program.
Lindie Clark, Academic and Programs Director of PACE, said the program gives Macquarie students invaluable practical experience while they are still a student so they can get that all-important head start on their career.
"It's been an extremely rewarding experience for the students who have participated in the Walking Pittwater application development.
"PACE is of mutual benefit for our students and partner organisations. Not only has Pittwater Council benefited from our third year students' knowledge and experience, but residents and visitors to the area will benefit a great deal from this mapping resource," added Mr Steve Smith [Unit Convenor, Macquarie University]
The interactive app boasts numerous points of interest, historical information, and video footage that have been embedded.
The app can also be personalised by the user – allowing them to mark areas of interest and tag them so they can be found again.
Pittwater Council's Mayor, Jacqui Townsend praised those involved in the project including local residents John and Lyn Illingsworth, who assisted with image placement and local knowledge.
"I extend my thanks also to John Illingsworth who kindly donated a number of videos for the app.
"The appeal of the Walking Pittwater app is the depth of historical content that was gathered with the assistance of the Avalon Historical Society and material from Mona Vale Library's local studies area.
Pittwater Council's General Manager, Mark Ferguson thanked Macquarie University and the students involved in the program, saying the partnership with Macquarie University and Pittwater Council proved a great success.
"A group of 15 students were involved in the app's development – giving students the exposure to working with local government and gaining experience in their chosen field
"The students contributed nearly 800 hours to this project – that would have otherwise cost rate payers approximately $45k.
"It's a fine example of how partnering with organisations can provide mutually beneficial outcomes," added Mr Ferguson.
The Walking Pittwater app is now available in both android and Apple ® versions, and can be downloaded free from Google Play or iTunes.
PACE at Macquarie University is happy to hear from other partners who are interested in developing similar tools or resources for their organisation. Please contact pace.science@mq.edu.au for more information on how to get involved.
New skate park for Mona Vale
Pittwater Council's plans to build a new skate park at Kitchener Park, Mona Vale are now underway and we are seeking input on the design process.
We need your help to shape the design and input on questions like whether or not to keep and renovate the existing half pipe.
A skate park working group is being formed to provide advice, recommendations and local knowledge to Council on behalf of skateboard, BMX, scooter users and skate related enthusiasts and professionals.
Pittwater Council's Mayor, Jacqui Townsend said the project was a cornerstone in delivering one of Council's key strategic objectives – promoting youth involvement in recreational and social activities.
"The skate park at Kitchener Park has been a longstanding concern and something we are committed to delivering to our community.
"The facility will cater for the interests, needs and safety of current and future generations of skate facility users," added Cr Townsend.
The preparation of concept design and tendering for the project will take place from mid to late 2015, with construction of the upgrade commencing in early 2016.
Project information and expression of interest survey for the working party are located on our website at: Pittwater.nsw.gov.au/yoursay
To submit your ideas for consideration email:Pittwater_council@pittwater.nsw.gov.au or call David Bremner, Community Engagement Officer on 9970 1262
Business breakfast takes on tourism
Pittwater Business Limited's (PBL) next business breakfast will take place on Wednesday 17 June at Royal Motor Yacht Club, Newport from 7am.
The breakfast's keynote speaker will be Matt Stoeckel from Destination NSW who will share his insights on current strategies to grow the visitor economy in NSW.
Destination NSW's vision is to make Sydney and NSW the world's most successful tourism and events destination by developing more sporting & cultural events, international conventions, corporate events & exhibitions in Sydney and regionally.
Mayor Jacqui Townsend said it was timely to hear from an expert in the field of tourism, given Pittwater Council was in the process of preparing a tourism issues paper highlighting the contribution and value of businesses to the Pittwater community and economy.
Mayor Townsend said Council had recently sought feedback from businesses, chambers of commerce and the community about tourism in Pittwater through an online survey and a series of focus groups.
"One-on-one interviews were also conducted with a broad spectrum of local owner operators including yacht and kayak hirers and café owners," she said.
"Tourism to the area is growing; especially the day visitors to the area who want to experience the lifestyle and unique natural environment, eat at our superb cafes and restaurants, and shop in a village atmosphere", said Cr Townsend.
"Working with local businesses and drawing upon the knowledge of experts such as Matt Stoeckel we can identify opportunities for tourism growth and partnerships that will be central in promoting sustainable tourism, development opportunities and employment for our diverse economy.
Mayor Townsend said the PBL business breakfasts are always a great way for local businesses to gain insight into both business and marketing opportunities along with developing handy network connections.
The Royal Motor Yacht Club is located at 46 Prince Alfred Parade, Newport. To book your ticket visit www.pittwaterbusiness.com.au or call 1300 786 126.
The cost for PBL members is $50 per person (early bird) and $75 for non-members.
Council works and projects
An upgrade to the Clareville Beach car park and adjacent landscaping has commenced.
Work is being carried out at Bilgola SLSC to strengthen the building façade and some repair work is being done to the sandstone walls – due to be completed by end of June, weather permitting.
Refurbishment of Pittwater Golf Centre, Warriewood – upgrade to shop & café, with an undercover seating area due to be completed by end of June.
Completion of upgrade to car park at Dunbar Park, Avalon.
NSW Police - Ice reporting campaign
2 June, 2015
NSW Police and Crime Stoppers have launched a new advertising campaign aimed at mobilising the community in the fight against Ice (crystal methylamphetamine).
Anonymously report criminal activity: Crime Stoppers- Telephone: 1800 333 000
NSW Police Commissioner Andrew Scipione, Deputy Premier and Police Minister Troy Grant and NSW Crime Stoppers CEO, Peter Price, will launch the campaign today (Wednesday 3 June 2015), with all three identifying the critical role the community plays in helping police shut down drug supply syndicates.
Commissioner Scipione said the campaign will remind residents of NSW about the far-reaching effects one call to Crime Stoppers can yield.
"Please do not underestimate the immensely positive impact one anonymous call to Crime Stoppers can make," Commissioner Scipione said.
"In September 2012, a single, anonymous call to Crime Stoppers led to the seizure of 585 kilograms of Ice. Make no mistake about it: this call stopped millions of deals from making it to the street, preventing untold harm, and, no doubt, saving countless lives.
"Since the beginning of 2013, we have shut down and dismantled more than 250 clan labs and seized more than one and a half tonnes of methylamphetamine. Anonymous calls from members of the public played a critical role in helping us close many of those labs and seize many of those drugs.
"This new campaign is all about encouraging more people to make the call.
"As the advertisements make patently clear, if you see something you're concerned about, please let us know. Your information could help us smash apart an Ice supply syndicate and directly prevent many thousands of lives from being destroyed by drugs."
Deputy Premier Grant welcomed the campaign, and encouraged communities around the state to band together and get behind the drug reporting initiative.
"Ice is an addictive, destructive and immeasurably dangerous drug that is devastating individuals, families and communities right across this state," Deputy Premier Grant said.
"As officers in the police force regularly remind us, the production, sale and use of Ice spans the entirety of NSW, infecting towns, suburbs and cities in the north, south, east and west.
"Whether you live in the country, in a city or on the coast, please keep your eyes and ears open. If you see something that concerns you, do the right thing and contact Crime Stoppers.
"Your anonymous call could rid a rural community of its local Ice dealer, it could bring down a major drug supply syndicate or it could save a young child from the abuse and neglect that life in a drug-house often entails."
Peter Price, the CEO of Crime Stoppers NSW, echoed the sentiments of Commissioner Scipione and Deputy Premier Grant, before reassuring would-be callers that their information would be treated in the strictest confidence.
"As the Commissioner and Deputy Premier have made clear, one anonymous call to Crime Stoppers can make a huge difference to thousands of lives," Mr Price said.
"We don't need to know your name, we don't need to know where you are calling from; all we need is the information you have to hand. We can pass this information on to investigators and they can use it in their efforts to combat drug crime. It may just be the missing link they need to crack open a complex case.
"Rest assured, your information will be treated in the strictest confidence and your anonymity is guaranteed."
ISAF To Campaign For Disabled Sailing's Inclusion In Tokyo 2020 Paralympic Games
Monday 1 June 2015: Issued on behalf of ISAF
The International Sailing Federation (ISAF) is to campaign for Disabled Sailing's inclusion in the Tokyo 2020 Paralympic Games and has appointed VERO Communications to advise and support its campaign. The decision to press the International Paralympic Committee (IPC) to add Disabled Sailing to the Tokyo 2020 Paralympic Games comes on the back of ISAF formally taking over the management of Disabled Sailing in November 2014, and the integration of the International Association for Disabled Sailing (IFDS) into ISAF.
Carlo Croce, ISAF President said, "Following the merger of IFDS into ISAF at the end of last year, Disabled Sailing is now under new professional management. This is a new era for Disabled Sailing with ISAF now able to fully utilise its technical, financial, promotional and strategic resources to bring significant benefits to Disabled Sailing. For example, we are now working hard to put in place a much enhanced, professional and aligned four year competition programme for Disabled Sailing, as well as generate greater media, broadcast and promotional opportunities for the sport following integration into ISAF's wider communications planning and activities.
"These are all new developments since the merger of IFDS into ISAF and it is important that we now effectively communicate this new era for Disabled Sailing to the IPC. I'm delighted that we have the proven expertise of VERO Communications to support us in this cause. Our focus now is to build the case for Disabled Sailing's inclusion in Tokyo 2020, much of which will be centred around new evidence, as well as stressing some of the unique attributes of Disabled Sailing, including the fact that it is the only sport where athletes with the highest level of disability can compete equally against athletes with other disabilities. I very much hope, upon receipt of this new evidence, that the IPC will look favourably on our case."
Mike Lee OBE, Chairman of VERO added, "VERO is delighted to support ISAF in their campaign to see Disabled Sailing included in the Tokyo 2020 Paralympic Games. The sport has a strong story to tell, especially since it was merged into ISAF at the end of 2014, and we look forward to working with the sailing community to ensure that this new era for Disabled Sailing is effectively communicated."
______________
About VERO
VERO is a strategic communications agency working in the business of sport. It advises sports federations, cities and countries bidding to host major sports events, leading decision makers in world sport, major sports clubs and brands. Its services include campaign strategy, communications, brand narrative and positioning, and media and stakeholder relations.
About The International Sailing Federation
The International Sailing Federation (ISAF) is the world governing body for the sport of sailing.
ISAF is made up of 139 Member National Authorities (MNAs), who are its principal members, and responsible for the decision making process that governs the sailing world.
There are currently more than 100 ISAF Classes, ranging from the small dinghy classes for young people up to 60 foot ocean racers.
_________________
SAF Announces New Paralympic Development Program
Wednesday 3 June 2015: Issued on behalf of ISAF
The International Sailing Federation is pleased to announce a new Paralympic Development Program.
The ISAF Paralympic Development Program aims to:
•Support the development of national disabled / Paralympic development programs within ISAF Member National Authorities (MNAs);
•Increase attendance by nations at events using Paralympic classes of equipment i.e Sailing World Cup / Disabled Sailing World Championships / Paralympic Games qualification events;
•Increase the number of classified sailors registered within ISAF member nations;
•Enable ISAF member nations involved in the program to develop sustainable grass roots 'participation' oriented disabled sailing activity to feed 'performance' programs.
Two practical training clinics will be delivered in 2015. The Weymouth and Portland National Sailing Academy in Great Britain will host the first clinic from 17-21 August 2015 whilst the second will be held in advance of the Disabled Sailing World Championships in Melbourne, Australia in November.
Costs of attending these events will be heavily subsidised by ISAF and Paralympic equipment will be provided for all sailors.
Nations invited formally to take part in the practical elements of the ISAF Paralympic Development Program must first assess the extent to which they will be able to deliver sustainable disabled sailing activities at national level, after benefitting from initial support provided by ISAF. The information provided by this self-assessment will provide ISAF with help in reviewing the position of these national federations in terms of further implementation of support for the national disabled participation / Paralympic programs.
The Paralympic Development Program is a result of extensive collaborative work carried out by the ISAF Training and Development Department and ISAF Disabled Sailing Committee (DSC), after being commissioned by the ISAF Executive Committee to develop the proposal in a direct response to the removal of sailing from the list of Sports represented in the Tokyo 2020 Paralympic Games.
The ISAF Executive Committee agreed to support the delivery of the ISAF Paralympic Development Program at the 2015 Mid-Year Meeting.
ISAF President Carlo Croce said, "This is a new era for Disabled Sailing with ISAF now able to fully utilise its technical, financial, promotional and strategic resources to bring significant benefits to Disabled Sailing.
"We are now working hard to put in place a much enhanced, professional and aligned four year competition programme for Disabled Sailing, as well as generate greater media, broadcast and promotional opportunities for the sport following integration into ISAF's wider communications planning and activities."
A newly appointed Chair and additional members of the Disabled Sailing were announced earlier today on the ISAF website here - http://www.sailing.org/news/40207.php. And on the Paralympic Development Program, newly appointed Chair of the ISAF Disabled Sailing Committee, Betsy Alison (USA) added, "The Paralympic Development Program is a very thorough and succinct proposal. I am confident that with it we are now putting our best foot forward in our quest to move toward reinstatement of sailing as a full medal sport in the Paralympics."
_________________
Previously:
Lets get Sailing back into the Paralympic Games 2020 spread the word to #ReinstateSailing
$9 million to protect Australia's national heritage
Media release; 1 June 2015 The Hon. Greg Hunt MP, Minister for the Environment
Some of the most significant sites on Australia's National Heritage List will share in almost $9 million funding to protect and maintain their historic values.
I am proud to announce that 18 successful applicants will benefit from grants of up to $1 million through the Australian Government's Protecting National Historic Sites Programme. This will allow them to carry out important conservation work and activities which will enhance visitor understanding and access to these important sites.
There are 103 places on Australia's National Heritage List which are recognised for helping to define our nation's natural, historic and Indigenous heritage.
The Australian War Memorial, the former High Court of Australia, Woolmers Estate and the Hyde Park Barracks are among the key heritage-listed sites to receive funding through the grants announced today.
Other successful projects include:
•conservation work on the Convict Workshops at Cockatoo Island (NSW)
•conservation works and development of public education and interpretation resources on the Goldfields Water Supply Scheme (WA)
•archaeological research, investigations, and conservation works to the historical graves within the Third Quarantine Cemetery (NSW)
•conservation works and the development of a cultural hub at the Rippon Lea House and Gardens (Victoria).
It's a diverse list but one that very much reflects the richness of Australia's heritage. What these places have in common is that they help build a strong sense of community and identity among Australians and remind us of who we are and where we have come from.
It is important that future generations have the opportunity to visit places on the National Heritage List. By providing funding to help maintain and develop these important historic sites the Government is making sure this can happen.
I encourage everyone to visit these sites and learn about the places that help tell the story of our unique and diverse heritage.
The Protecting National Historic Sites Programme supports activities that protect, manage, maintain and conserve places listed on the National Heritage List for their historic values and also contribute to the management and long-term sustainability of these places.
The programme strives to improve the protection, conservation and preservation of places included on the National Heritage List for their historic heritage values. Another important goal is to improve community awareness of and engagement with these sites.
Further information about Protecting National Historic Sites is available at: www.environment.gov.au/heritage/grants-and-funding/protecting-national-historic-sites
EXPRESSIONS OF INTEREST CALLED FOR RECREATIONAL FISHING NSW ADVISORY COUNCIL NSW
The Hon Niall Blair MLC Minister for Primary Industries Minister for Lands and Water - Media Release: Thursday 14 May 2015
Minister for Primary Industries, Niall Blair, has confirmed a new advisory body, Recreational Fishing NSW Advisory Council, will be established to provide independent advice to Government on key recreational fishing issues in NSW.
"The NSW Liberals and Nationals Government announced this new consultative approach in February, to ensure the council best represents and communicates the views of regional fishers from right across the State," Minister Blair said. "I am now calling on regional recreational fishers to nominate for appointment to the Council, to ensure that we have strong representation across the recreational fishing sector."
The NSW Government has listened to the feedback from recreational fishing groups, who have been requesting changes to consultation arrangements for recreational fishing in NSW. Recreational Fishing NSW will replace the existing Advisory Council on Recreational Fishing, which has been in place for almost 20 years.
The Recreational Fishing NSW Advisory Council will advise the Minister on matters relating to recreational fishing in NSW, including priorities for expenditure from the Recreational Fishing Trust.
The new Council will include eight regional members and two members with expertise in spearfishing and charter boat fishing. An independent chair will be appointed to head the new Advisory Council.
The Minister said the NSW Government was proud to continue its support for the recreational fishing industry, which generates about $1.6 billion expenditure into the NSW economy each year and creates about 14,000 jobs. An Expression of Interest information package is now available atwww.dpi.nsw.gov.au/fisheries/consultation or emailrfnsw.enquiries@dpi.nsw.gov.au or call (02) 9741 4722.
__________________________
Consultation – Fisheries Management Amendment Bill
The Fisheries Management Act 1994 (the Act) deals with the management of fishery resources in NSW. The Fisheries Management Amendment Bill (the Bill) aims to make a range of important changes to the Act that will bring benefits to all fishing sectors.
The Bill was introduced into the NSW Parliament in late 2014. The Government however decided to conduct further targeted consultation before progressing the Bill in Parliament. A consultation plan (PDF, 62KB) has been prepared.
Stakeholders are now invited to provide feedback on the Bill.
The below papers summarise the key changes likely to be of interest to relevant stakeholder groups, and provide information on why the changes are sought.
Summary papers
Commercial fishing (PDF, 174KB), Recreational fishing (PDF, 100KB), Charter fishing (PDF, 110KB), Aboriginal fishing (PDF, 96KB), Environmental and other issues (PDF, 105KB), The Fisheries Management Amendment Bill, Fisheries Management Amendment Bill
If you would like a copy of the paper(s) or Bill, please phone (02) 9741 4784.
Providing feedback
Send your submission to: Mail: Fisheries Legislation, PO Box 7526, SILVERWATER NSW 1811 - Fax: (02) 6391 4728
Email: legislation.consult@dpi.nsw.gov.au
The closing date for submissions is Friday 26 June 2015 All documents can be downloaded: here
________________________
Recreational Fishing NSW Advisory Council
The Recreational Fishing NSW Advisory Council (RFNSW) is being established to provide advice to the Minister for Primary Industries on key recreational fishing issues in NSW, including high level priorities for expenditure from the Recreational Fishing Trust.
The new Advisory Council will be based around a modern representative model, ensuring the views of regional fishers from right across the State are communicated. RFNSW will be represented by eight regional members and two members with expertise in spearfishing and charter boat fishing. A senior officer from NSW DPI and the recreational fishing representative from the Ministerial Advisory Council will also be members of the new Council.
The Council will replace the Advisory Council on Recreational Fishing.
Regional recreational fishers and members of recreational fishing organisations are encouraged to nominate for appointment to the Council.
More information
For more information on how to apply and submit an expression of interest: Recreational Fishing NSW information package (PDF, 366.67 KB) and Email: rfnsw.enquiries@dpi.nsw.gov.au; or Call: (02) 9741 4722
Closing date: Expressions of interest close 7 July 2015.
See documents at: www.dpi.nsw.gov.au/fisheries/consultation
Pets of the Week
Scoobie
AGE/SEX: 5 years / M
BREED: Mini Foxy x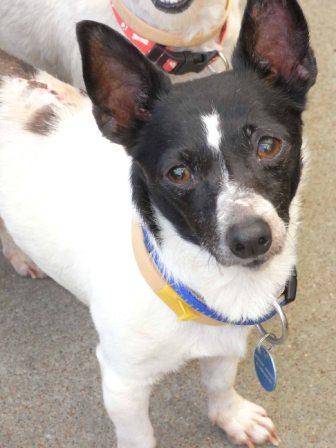 Scoobie is a tiny foxy boy who is very attentive and affectionate. He enjoy the company of kids. When he came from the pound his back was almost hairless and he was scared of boots. Scoobie has a deep bark for a little dog. Out on a walk he can be a touch shy but warms up quickly. He walks on loose lead and pays no attention to passing dogs or cars. He walks at a good pace. He has a smooth coat and weigh 4.1kg. He comes desexed, C5 vaccinated, heartworm free and microchipped. His adoption cost is $350.
Sport NSW Announces the Opening of the 2015 Community Sports Volunteer Awards
More than four hundred thousand people across NSW voluntarily dedicate their time every year through their involvement in sporting clubs and organisations. Put simply, sport would not exist without them.
Launching the opening of the awards program today, Sport NSW CEO, Cheryl Battaerd said the Community Sports Volunteer Awards recognise the efforts of those around the state who contribute hours of their personal time to ensure that their fellow community members can participate in sport.
"We recognize the critical and diverse role volunteers play from club administrators and coaches to officials and canteen staff, regardless of the pouring rain, icy temperatures or scorching heat – they are the ones that give life to community sport," Battaerd said.
"Unfortunately the reality is volunteer participation in sport is falling in NSW and is outpacing the national decline. All evidence points towards changes to patterns, behaviours and expectations of volunteers, and this has to be a focus for sporting organisations. There is an urgent need to help build the capacity and capability of managers and administrators in sport to effectively recruit and retain volunteers. By recognising the value of volunteering, showcasing successful models of volunteer management and providing information and resources, we are hopeful that we will assist the sporting sector in reversing the trend of volunteer decline in NSW," she said.
Get inspired and read the case study of good volunteer management by the 2014 winners of the Community Sporting Club category - Alstonville & District Football Club.
The Community Sport Volunteer Awards program consists of Individual Awards categories and the Minister's Sport Volunteer Management Awards recognising sporting organisations.
The Individual Volunteer Community Sport Awards involve five categories:
Official of the Year, Young Official of the Year, Coach of the Year, Young Coach of the Year, and Community Sport Administrator of the Year.
The Minister's Sport Volunteer Management Awards aims to attract nominations from organisations that have shown innovative ideas and management techniques in the recognition, education and training, coordination, and recruitment of volunteers. These awards include three categories: Club/District or Regional Community Sport Organisation; State Sporting Organisations and Event of the Year.
NSW Minister for Sport and Recreation, the Hon. Stuart Ayres, MP will be presenting the 2015 NSW Community Sports Volunteer Awards at a function on Friday 21st August 2015 at NSW Parliament House.
Nominations are now open and close on Friday 10th July.
The Awards Guidelines and Nomination Forms can be found at:www.sportnsw.com.au/2015communitysportsvolunteerawards
As the peak body for sport and active recreation, Sport NSW represents the collective interests of NSW's single largest community sector. With over 100 member groups representing 15,000 sporting clubs and associations and well over 2.5 million participants, workers and volunteers, the community sport and active recreation sector makes a significant contribution to the social, physical, health, mental and economic well-being of our NSW communities.
NSW Govt.Office of Environment and Heritage - HAVE YOUR SAY
Berowra Valley National Park and Regional Park Draft Plan of Management
The exhibition of the draft plan provides an important opportunity for the community to have a say on future management directions for Berowra Valley National Park and Berowra Valley Regional Park.
Why is a plan being prepared now?
A new plan of management is being prepared, following the reclassification of most of Berowra Valley Regional Park to Berowra Valley National Park, in recognition of the park's high conservation value.
What has been updated?
Under national park status, conservation measures are a strong point of focus. National park status also allows for sustainable visitor use, subject to strict controls. Nine hectares of the original Berowra Valley Regional Park have been retained in order to accommodate local dog walkers on existing management trails.
What opportunities will the community have to comment?
The draft plan of management is on public exhibition until 6th July 2015 and anyone can make a comment. Members of the public are invited to comment by submitting a via email submission to
submissions.berowravalley@environment.nsw.gov.au
or by post to:
The Planner, NSW National Parks and Wildlife Service, PO Box 3031. Asquith NSW 2077
Draft plan of management (POM) on page of Consultation website: HERE

LEGO AT THE LIBRARY
Local children will have the chance to join a club specialising in one of the most enduring playthings of childhood. Mona Vale Library has started a Lego club on the first Sunday of each month from 2pm to 4pm. Next is June 7th 2015. The club is open to children aged between seven and twelve years of age, with younger children welcome with parental supervision. If you are interested in attending a Lego at the Library session contact the library on 9970 1622 or book in person at the library, 1 Park Street, Mona Vale.
New Season for Sailability Pittwater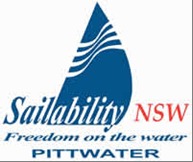 Sailability Pittwater is a volunteer organisation which provides sailing for people with a disability. Our main recreational sailing activities are at Rowland Reserve, Bayview, and we run competitive sailing for people with a disability out of RPAYC Newport.
We are currently looking for new volunteers for our Saturday morning program at Rowland Reserve and Tuesdays at RPA. Visit our website for more information atwww.sailability.org/au/pittwater or call John on 9982 5656 / 0409 391 065
May 31 - June 6, 2015: Issue 216