April 2 - 15, 2023: Issue 578
Marine Rescue Broken Bay Volunteers will be on Duty this Easter: Please Log on – Log Off
+ a look inside the new MRBB Base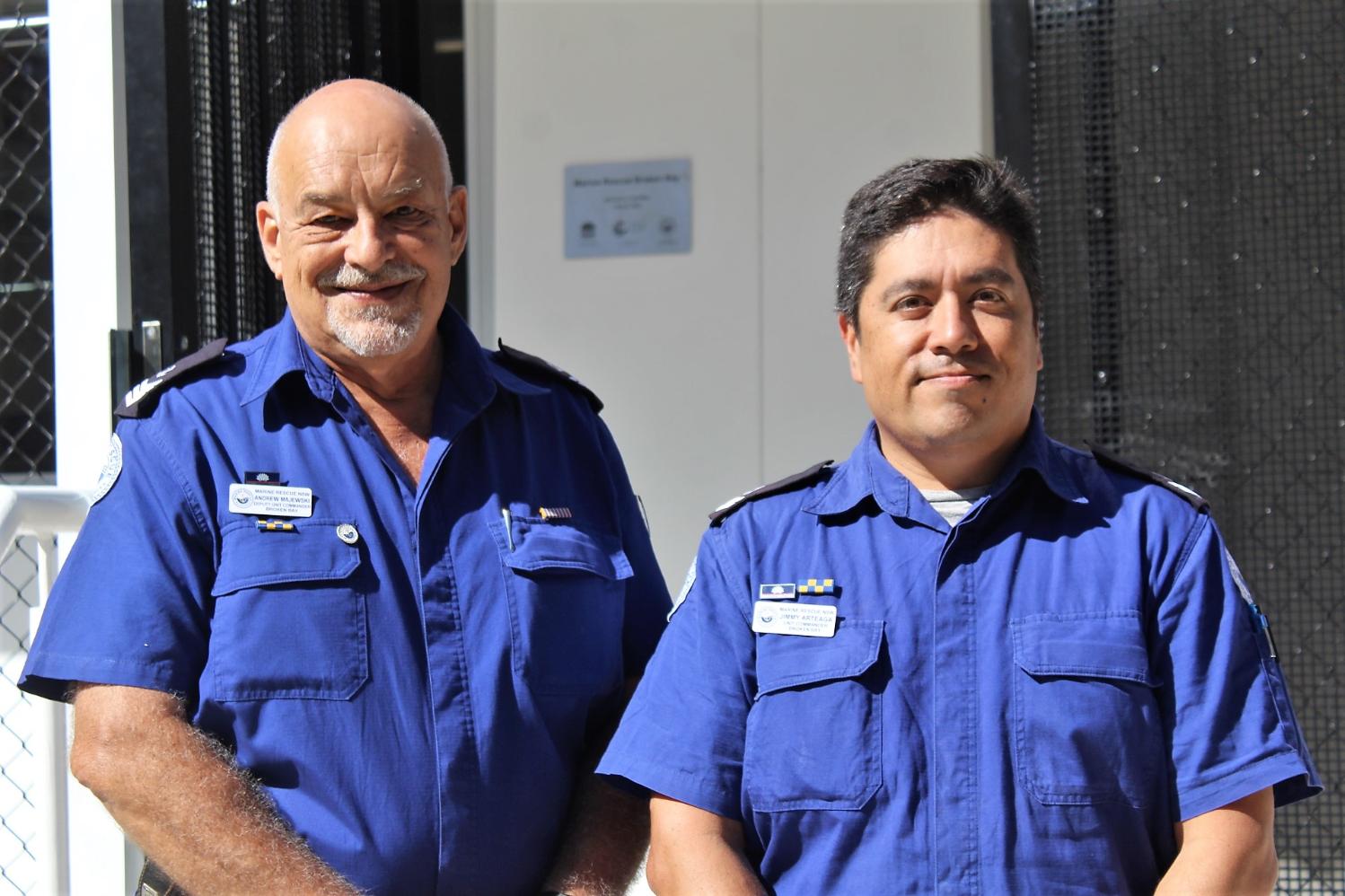 Deputy Unit Commander Marine Rescue Broken Bay Andrew Majewski and Unit Commander Jimmy Arteaga
The volunteers of the Broken Bay Unit of Marine Rescue, which number close to 100 now, will be on duty on the waters of the Pittwater estuary and Broken Bay this Easter.
Unit Commander Jimmy Arteaga and Deputy Unit Commander Marine Rescue Broken Bay Andrew Majewski have asked that all those going boating over the Easter long weekend and the school holidays log on and log off 'so we can track you'.
Other tips for keeping it all about enjoying our glorious waterways are to do a maintenance check prior to going out to prevent problems occurring. Simple things like checking your battery and that you have fresh fuel, that has not been contaminated, and enough to meet your needs will keep the focus on the fun.
Life jackets are required, so please make sure yours are fit-for-use and that you have one for each person on board.
'' If you have a question, please ask us, '' we're here to help.'' Jimmy said. ''And if you see us out on the water, wave 'hi'.''
The Marine Rescue Broken Bay Unit was undertaking a training session at the last visit. New members have studied theory, plus attended courses in First Aid, Advanced Resuscitation, Radio, and finished off the program learning essential skills in dealing with emergencies on the water, including fires, flares and abandoning ship. They are now ready to join their watches and build on these foundations as they embark on the next phase of their training.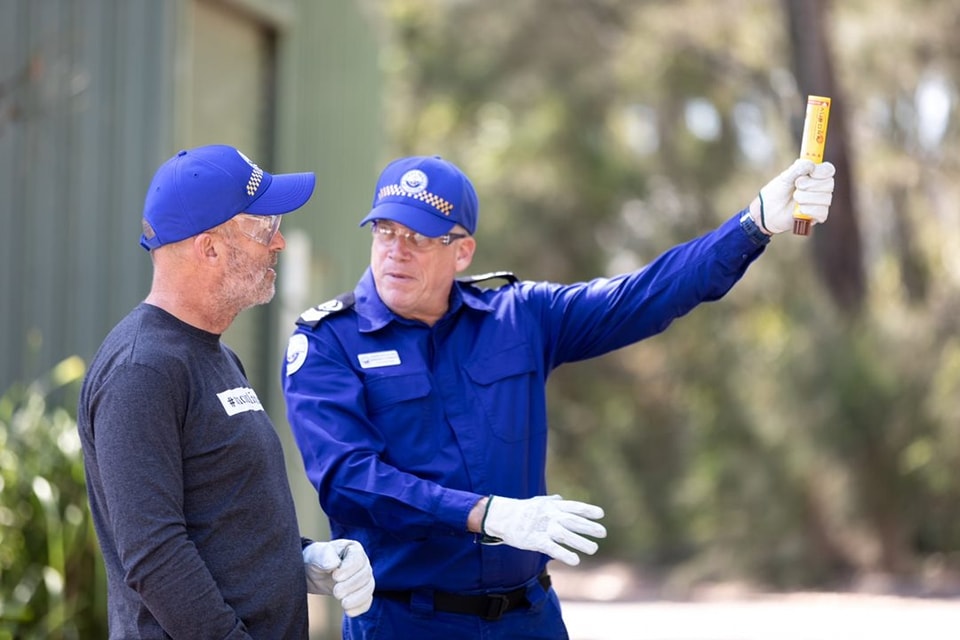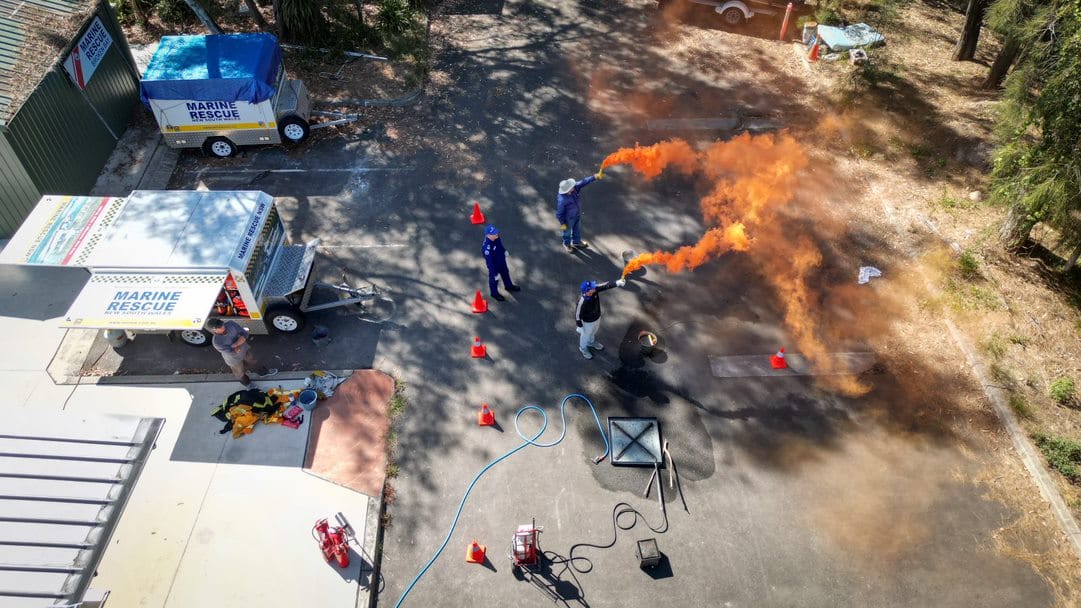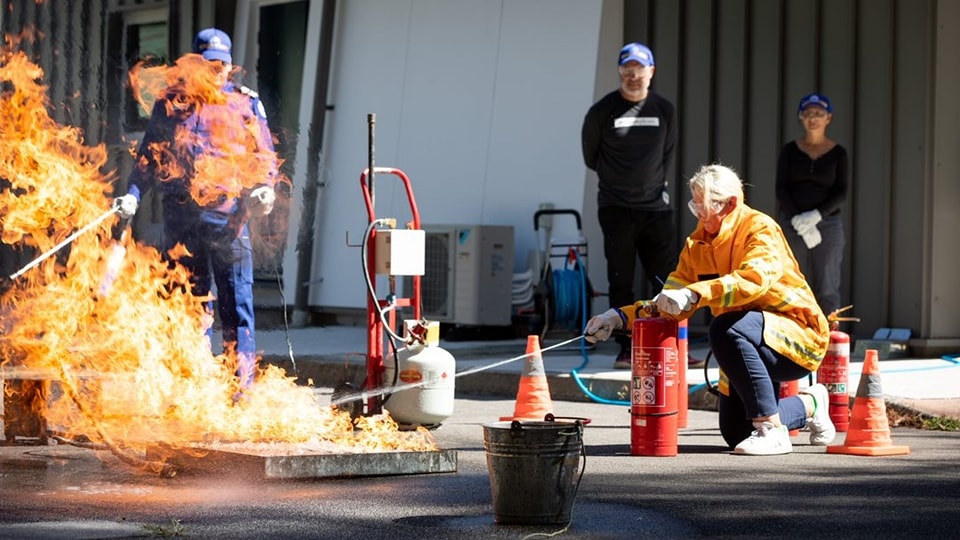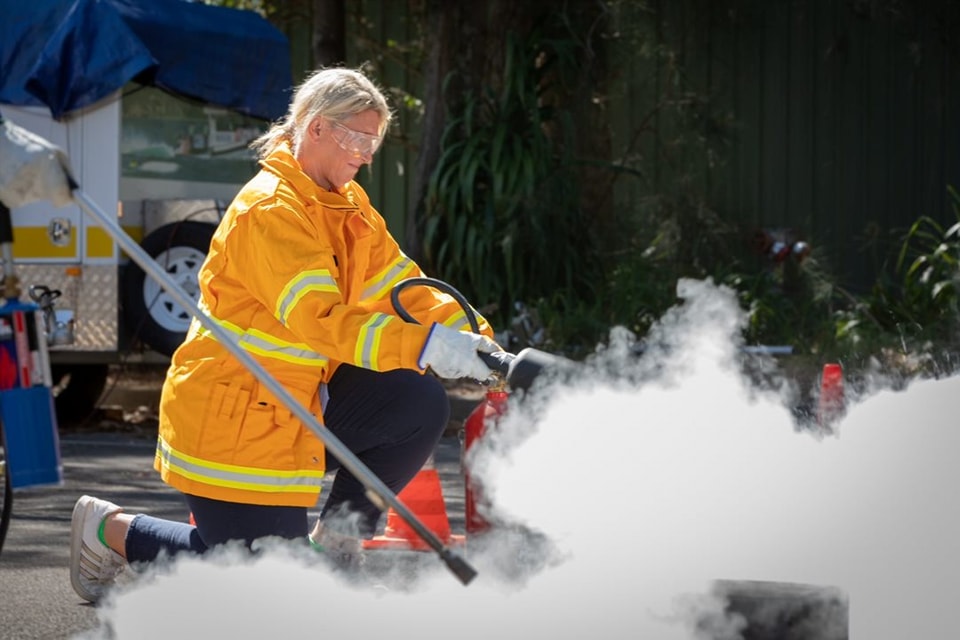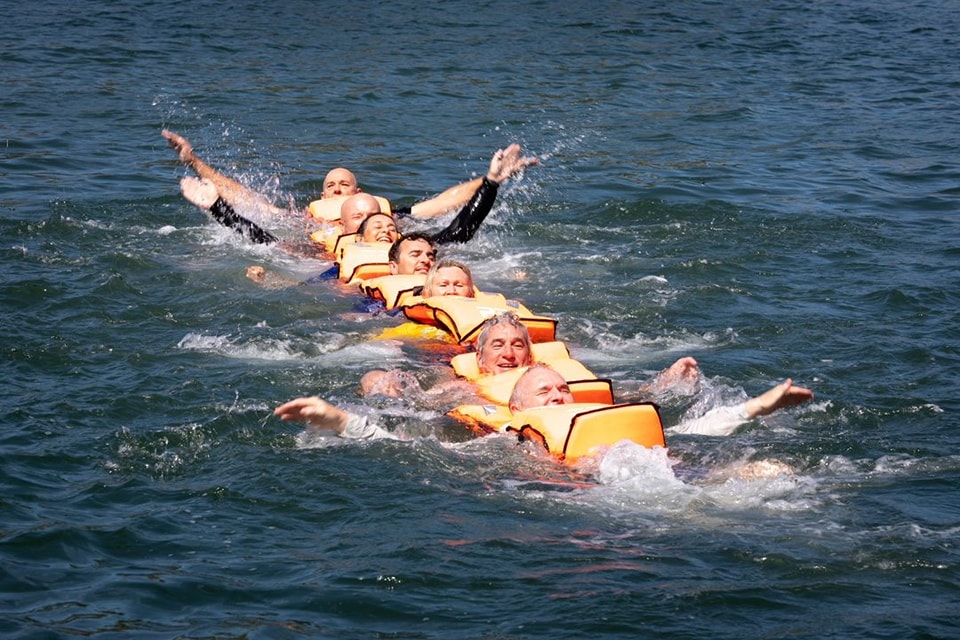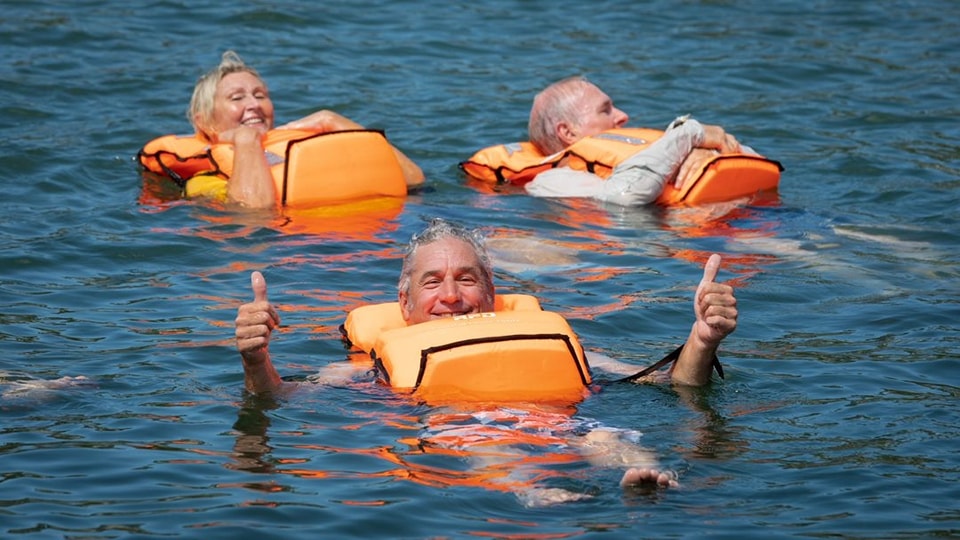 Marine Rescue Broken Bay undertakes 5 watches every weekend, more over long weekends. MRBB have also been tasked during recent emergency flood events to help communities outside our area.
Marine Rescue is an approved provider of the Boat Licence Theory Training, helping to skill up and provide refresher courses to our members and to members of the public, helping to keep everyone safe on the water. Thanks to the great new facilities at their brand new Base, this can be undertaken in great fit-for-purpose rooms.
On Saturday March 4, 2023 the official commissioning of the new Base for MRBB took place at Bayview. Those attending heard about all the great features incorporated into the build from the ideas of members coalesced through the work of Architect Michael Biddulph.
Mayor Michael Regan explained the building is a bespoke designed and highly valued for the lifesaving support that Marine Rescue provides. The building has been designed for water, energy and thermal efficiency, which is not often done for these types of buildings. It has additional high ceilings, additional insulation, lots of natural light, LED lighting, solar hot water, thermal windows, rainwater tanks and many other sustainable features.
''Projects like this do take many people and great relationships and my staff are very proud to have worked with all of you. I'd like to acknowledge our local in-house at Council Architect Michael Biddulph – Mike, thank you so much for your fantastic design. I know you worked with other consultants to ensure the facilities met the standards and skilfully designed the building so that if you stand and look at the eastern façade the building is shaped like a boat with a bow, a captain's bridge and even incorporated the red stripes to match with Marine Rescue's insignia – so well done – very impressive. '' Mayor Regan said.
What an amazing feature: !!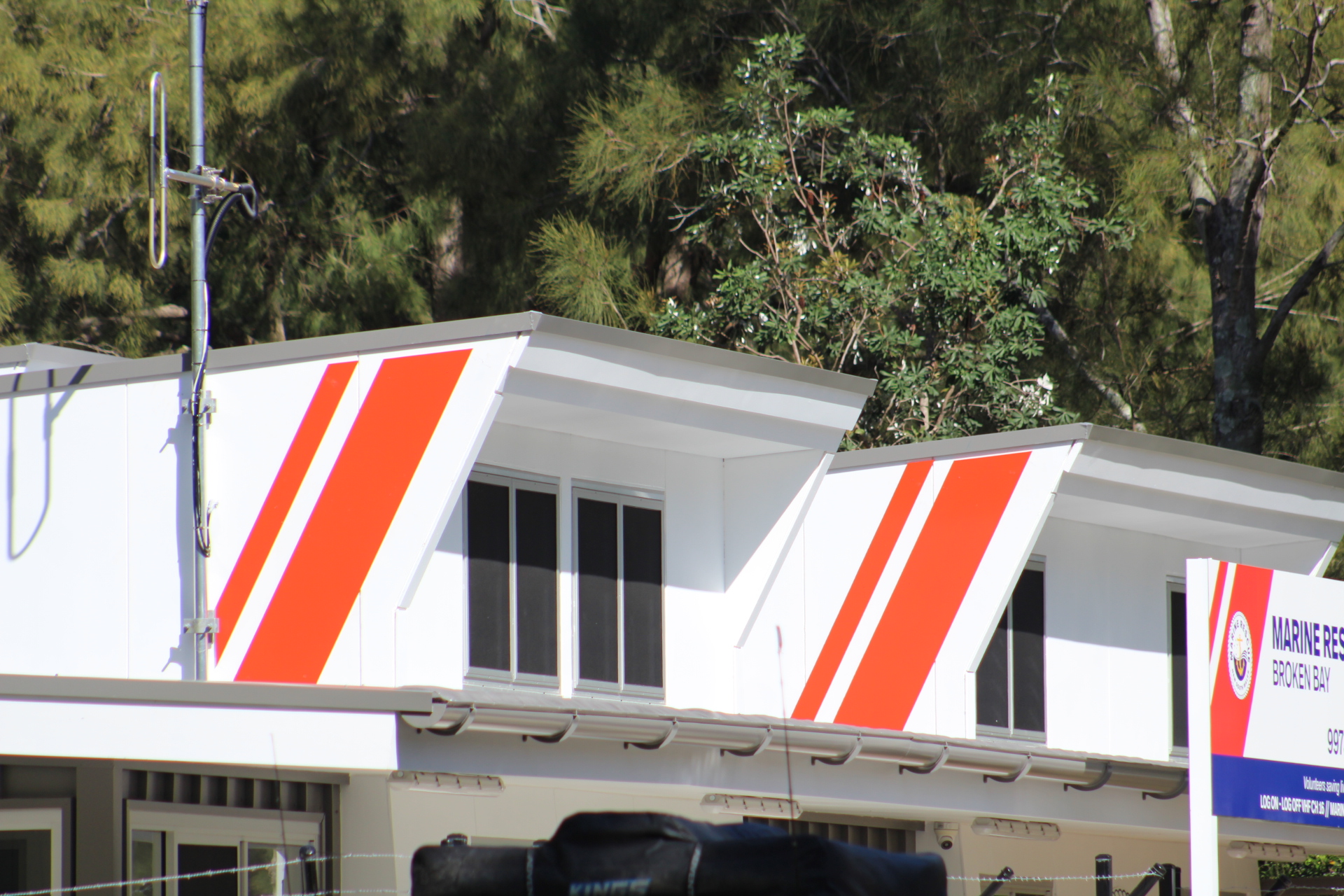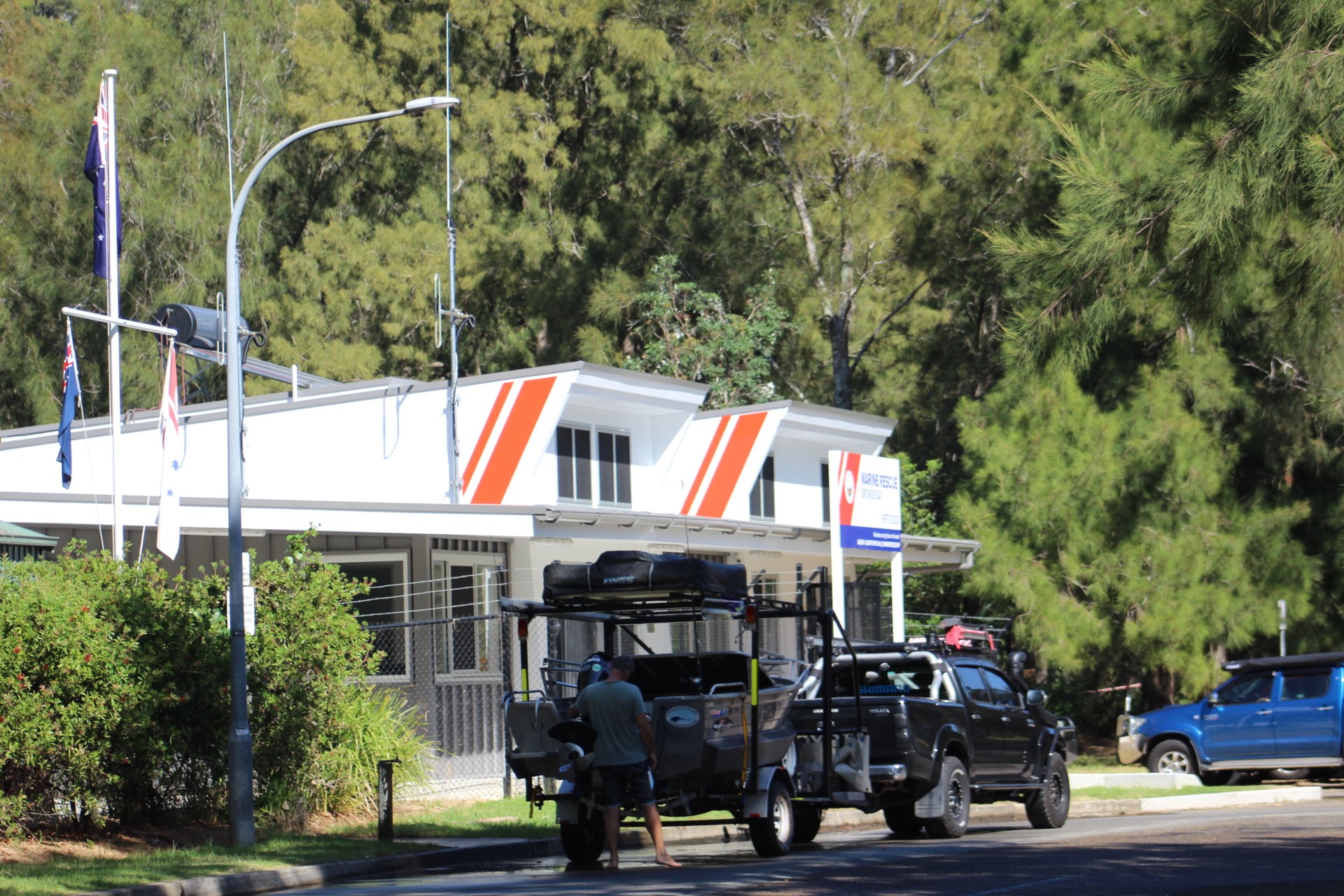 Below run some photos of the interior of the new MRBB unit base taken during the March 2023 training session.
But first – please log on and log off and check your fuel, battery and lifejackets before heading out on the water this Easter and Autumn school holidays.
Here's how easy it is to Log on - Log off;
Log On to make every journey safer

Log On & Off with Marine Rescue. It's quick, simple and free. Log On whenever you're heading out on the water and Log Off when you return. We'll stand watch. If you don't Log Off as planned, our volunteers will start searching for you.
Download from the Apple store Download from the Google play store
To Log On, call your Marine Rescue NSW base on VHF Channel 16 or use the free Marine Rescue App. You can download the App at the App Store for Apple devices or Google Play for Androids.
You can always Log On, whether you're out for a morning's fishing, a day trip around your local area or cruising along the coastline. And it doesn't matter if you're on a tinnie, a cruiser, a yacht, a kayak, a canoe or a jet ski.
When you Log On via, our radio operator will ask you for some basic information about your vessel, your destination and contacts.
You'll enter the same details on your smartphone or other device if you're using the Marine Rescue app. If you don't Log Off, this information will help us find you, whether you've simply forgotten to Log Off when you returned to shore or you're caught in an emergency and need help fast.
Tell us:
Your boat registration number
Where you're leaving from
Where you're heading
What time you plan to return
The number of people on board
Your mobile phone number
If the fish are biting and you decide to stay out longer, simply call the base on VHF Ch 16 or use the Marine Rescue App to update your arrival time.
Remember to Log Off when you're back on shore. If you haven't let us know you're back safely, we'll start to look for you. We'll try calling you first up, just in case you've forgotten to Log Off and headed home with your catch. That's the best outcome. If we get no answer, we'll step up the response.
When you Log On via the App, choose the live safety tracking option so your position is updated in our vessel tracking system every 30 minutes. This means that in an emergency, our rescue crews will have a starting point for a search operation, based on your last known position, saving valuable time when minutes can mean the difference between life and death.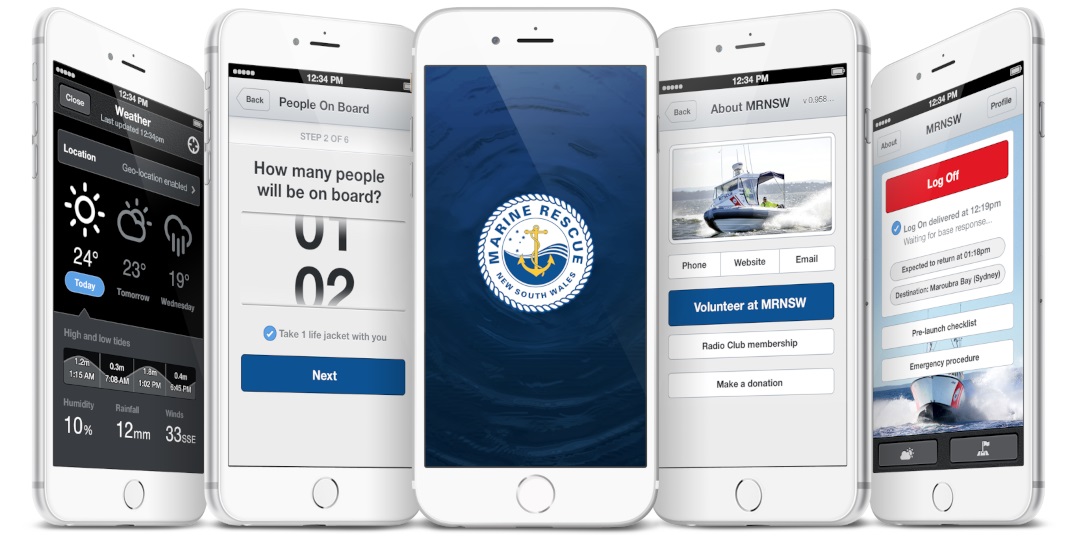 Skeds
If you're travelling along the coastline, we encourage you to establish a voyage plan with Marine Rescue NSW and an offshore tracking schedule for you to check in (to 'sked') with our bases along your route. This lets us know that you're travelling safely, on schedule and not in need of emergency help. We'll keep track of your progress until you safely arrive at your destination in NSW or we hand you over to the marine rescue service in the next State if you're travelling further north or south.
Preparing to go on the water
As the skipper, you're responsible for safety of the vessel and people on board. Be prepared to keep everyone safe and enjoy time on the water.
Carry enough lifejackets
Wearing a lifejacket can save your life. Make sure your vessel is carrying enough approved lifejackets for everyone on board. They must be in good condition and quick and easy to access.
Always wear a lifejacket while on the water. This means that you'll be more prepared for unexpected events, such as suddenly falling into the water.
The rules for wearing a lifejacket depend on your vessel, where you are and the level of risk.
Know the rules
Before you go out, make sure you know the rules and regulations for using NSW waterways. Key rules to help you stay safe and avoid collisions including:
keeping a proper lookout for hazards
knowing who you must give way to and when
identifying and obeying navigation marks, lights and sounds
travelling at a safe speed and keeping a safe distance between your vessel and other people, vessels and objects
staying under the legal limit for alcohol
knowing the rules for towing a person on the water and towing a trailer on the road.
Check the weather
Always check the weather before you head out. Be aware of warnings, marine conditions, storms, winds, waves and tides. This can make the difference between an enjoyable day and an emergency situation. If in doubt, don't go out.
Let someone know
Before you leave, contact a friend or relative or use your marine radio to log on with a coastal radio base. Tell them:
where you're going
your estimated return time
your vessel details
how many people are on board.
Take extra care to let someone know if you are going out alone.
Report in if you extend or change your trip.
You can also use the Marine Rescue app to log on and log off with Marine Rescue NSW.
Know what to do in an emergency
Being on the water can be unpredictable and dangerous. Be prepared for an emergency or incident, and know what to do and who to contact if you run into trouble.
If you're involved in or witness an incident, you must always stop and give as much help as possible. Depending on the severity of the incident – for example, if someone is injured – you may need to give information to authorities.
Marine Rescue NSW provides important services, including safety education, marine radio communication, and emergency search and rescue services.
Check your vessel
Check your vessel is in good working order, including the engine and lights. Check you have all the correct equipment on board before you leave home or launch your vessel.
If your vessel is registered, check the registration has not expired.
Check your vessel is suitable for the waterways you want to travel on. For example, if the vessel is designed for enclosed waters, it may not suit open waters or along the coast where waves are larger.
Check all hatches can be opened from both the inside and outside of the vessel. Keep all hatches unlocked while the vessel is underway.
Anyone driving your vessel should have the skills and experience to handle the vessel on the waterway you're using.
Have the correct safety equipment
Check you have the correct safety equipment on board for where you're going and your vessel type.
Make sure every item is in good condition and easy to access. Everyone on board should know its location and how to use it.
Plan where you want to go
Plan where you're going and know how long the trip will take. Be aware of any special waterways or designated areas. Check the location of harbours, ports and potential refuges from bad weather.
Take extra care in cold water, especially alpine waters, where your risk of cold shock and hypothermia are increased.
Build your experience by starting out on calm, quiet waterways. Take a more experienced person with you, if possible.
Make sure you have enough fuel. Plan to use a third to get there, a third to get home, and have a third in reserve for unexpected events.
Make sure you have a compass and up-to-date chart (or map) for the waterways you will be using, especially if you're going out on open waters.
You must have a chart or map if you plan to go out on open waters.
Prepare children
If you're taking children out on your vessel:
Make sure they have a lifejacket and are wearing it when required.
Teach them emergency procedures and drills, such as what to do if they fall overboard or the

vessel capsizes.
Show them where the safety equipment is, and teach them how to use emergency items, such as the marine radio, EPIRB and flares. Make sure they understand they must only use them in an emergency.
Show them how to get in and out of dinghies and small boats while keeping them stable.
Make sure they do not have any part of their body out of the vessel when it's underway.
Teach them about keeping a proper lookout and a

safe distance from other vessels.
If you're planning to tow, make sure they know the rules for towing people aged under 16.
Carry everything they need to be prepared for all types of weather.
Consider the risk of seasickness, especially if you're going out on choppy water.
Teach children about lifejackets and sunscreen.
Download boating apps
Boating apps give you quick access to helpful information about waterways on your smartphone or tablet. For example, boat ramps, speed zones, navigation aids, weather, special events and safety advice.
Transport for NSW endorses Deckee, available for free via the Apple Store and Google Play. The Deckee app includes maps showing boat ramps, speed zones, navigational aids. It also has access to a live data feed from Transport for NSW that captures alerts, marine notices and campaigns.
Marine Rescue NSW
Marine Rescue NSW is the State's official volunteer marine rescue service. The Marine Rescue App allows you to register details of your next boating trip.
Deputy Commissioner Alex Barrell was announced as the new Commissioner for Marine Rescue NSW on Friday March 3rd, a position he commenced on April 1, 2023. Mr. Barrell has connections with our community that commenced with the service his parents vested in him. An overview is available in this weeks' Appointment Of New Marine Rescue NSW Commissioner Announced As Alex Barrell: A Local Gentleman From A Family Who Have Served Our Community For Decades.

At the commissioning of Marine Rescue Broken Bay's new base then Deputy Commissioner Alex Barrell said:
Thank you Jimmy. I'd like to welcome all our guests to this significant day for Marine Rescue Broken Bay. We certainly could not have done this as an organisation without the great support and work of the local Council and the NSW State Government.

A number of years ago when we got significant funding from this State Government it changed the landscape for Marine Rescue, gave us the ability to invest in new resources; in new buildings and boats.

For our membership, in the famous words of Darryl Kerrigan; it's not a house it's a home. This is not a base it's now a new home for Marine Rescue Broken Bay.

Marine Rescue is more than just the support we give to boaters in NSW. It's an opportunity for community and like-minded people to come together and support their local community.

For our members here at Broken Bay to have this great new facility, to share experiences, to share their stories, to share laughs, to share tears is as important as the many other community services we carry out. To look around and see so many faces, some old, some new, it is a testament to the long traditions of this Unit and I'm sure that will continue into the future.

Thank you again to the Northern Beaches Council. From what I hear there has been a great partnership with Marine Rescue once again. We cannot do what we do without strong partnerships between government and community and it's extremely important that we work together in the betterment of the local boating community. As Rob said, there have been 115 rescues and call outs over the last 9 months. We have seen an increase of these over the whole of Marine Rescue NSW, a 60% increase in our rescues since Covid and we're seeing that trend continue. So a strong investment in strong facilities that we can put back into our membership to support training, to support capability, translates into what we deliver out on the water. I think the future is very strong for Marine Rescue in this area and right across NSW.

It's great to see our fellow Unit Commanders and leadership here. It's really important that we strive as an organisation to be more consistent and operate as one Marine Rescue Unit at sea. The support of our local Unit Commanders just goes to show there is a great network amongst our organisation right across the board. I thank you again for taking time out of your day to come and celebrate. Its great to see Ken Edwards, our elected Board Member for this Sydney region who advocates so strongly for us.

Rob, I'd like to thank you personally. Yours are definitely going to be hard shoes to fill up in this area, there's no doubt about that. I'm pretty confident it's not retirement for you, and having heard you say you were a member back in the 90's, I did just check our membership base, and we can quickly dust that off with all your spare time – you can step away from the red and yellow and step into some blue and yellow and that would be much appreciated. I know Michael Gencher is going to do the same at some point when he gets a little bit more time away from his Council work and we'd love to see you both continue your involvement with Marine Rescue.

Thank you – and please make the most of this building. I know it's going to take Marine Rescue forward in this area.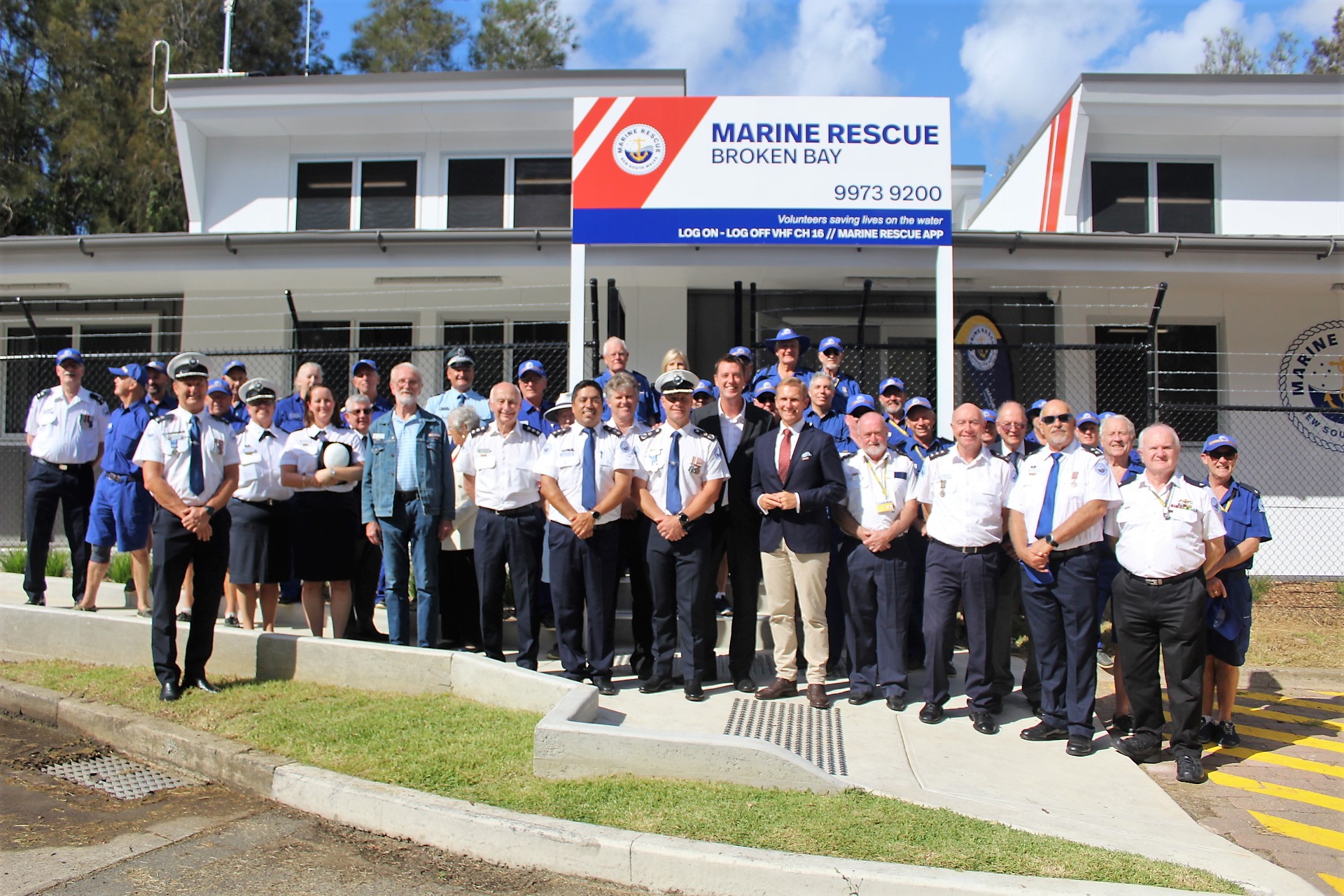 These photos were taken on Saturday March 11th 2023, to prepare for the safe Easter boating report and photograph the finished build interior after guests for the commissioning would not be imposed on
.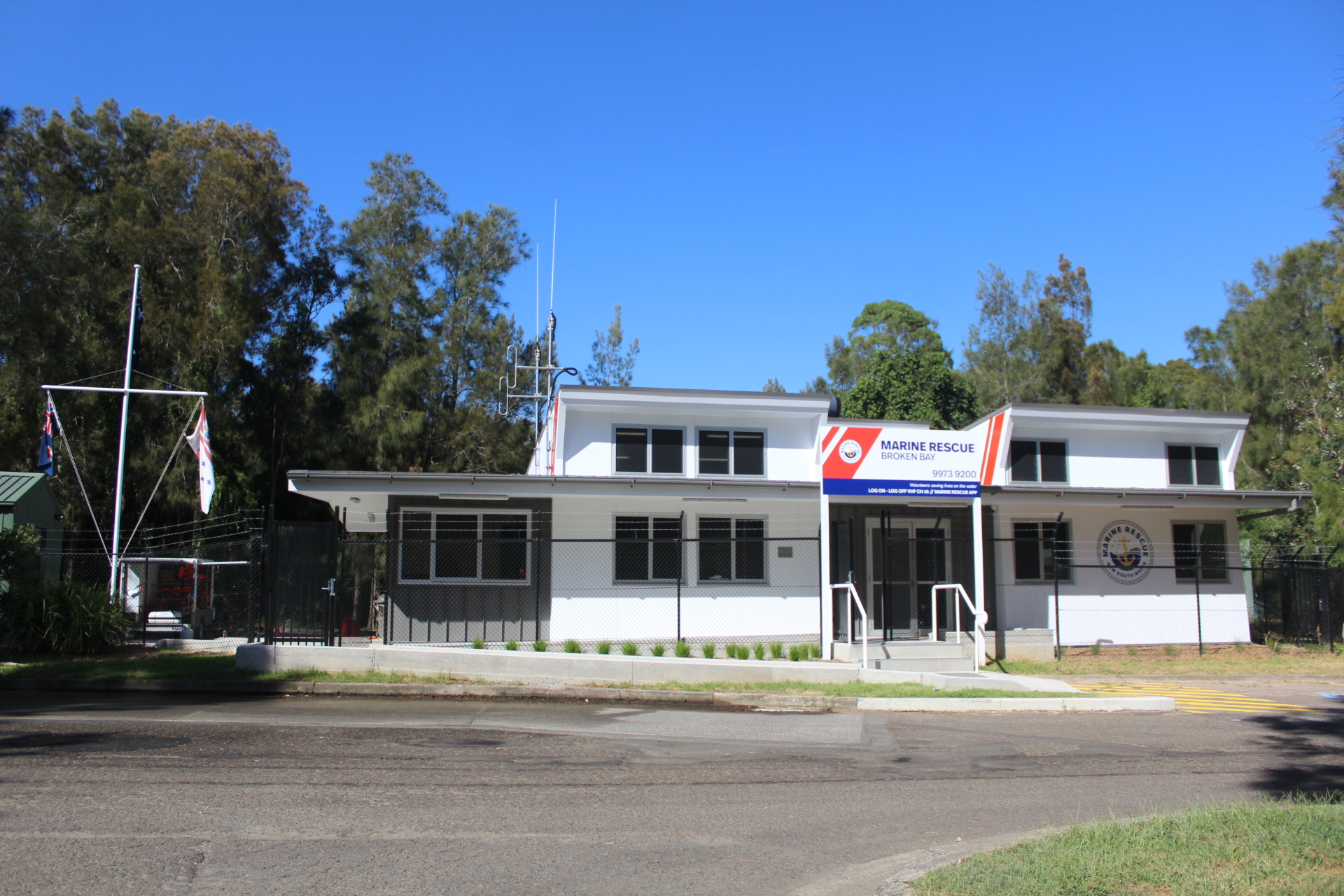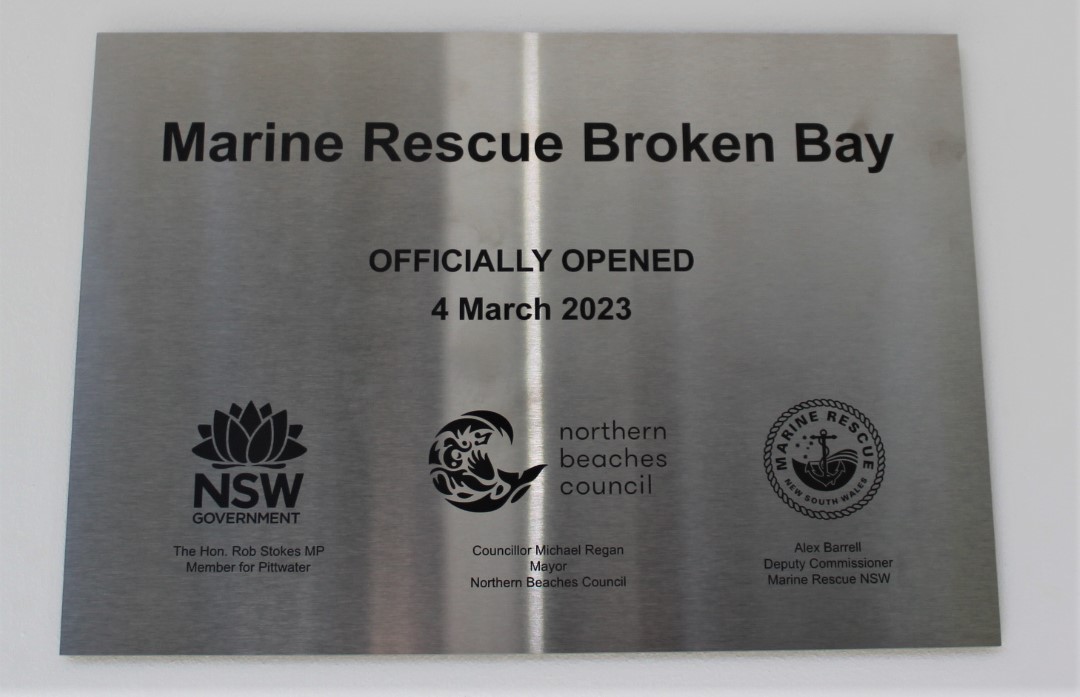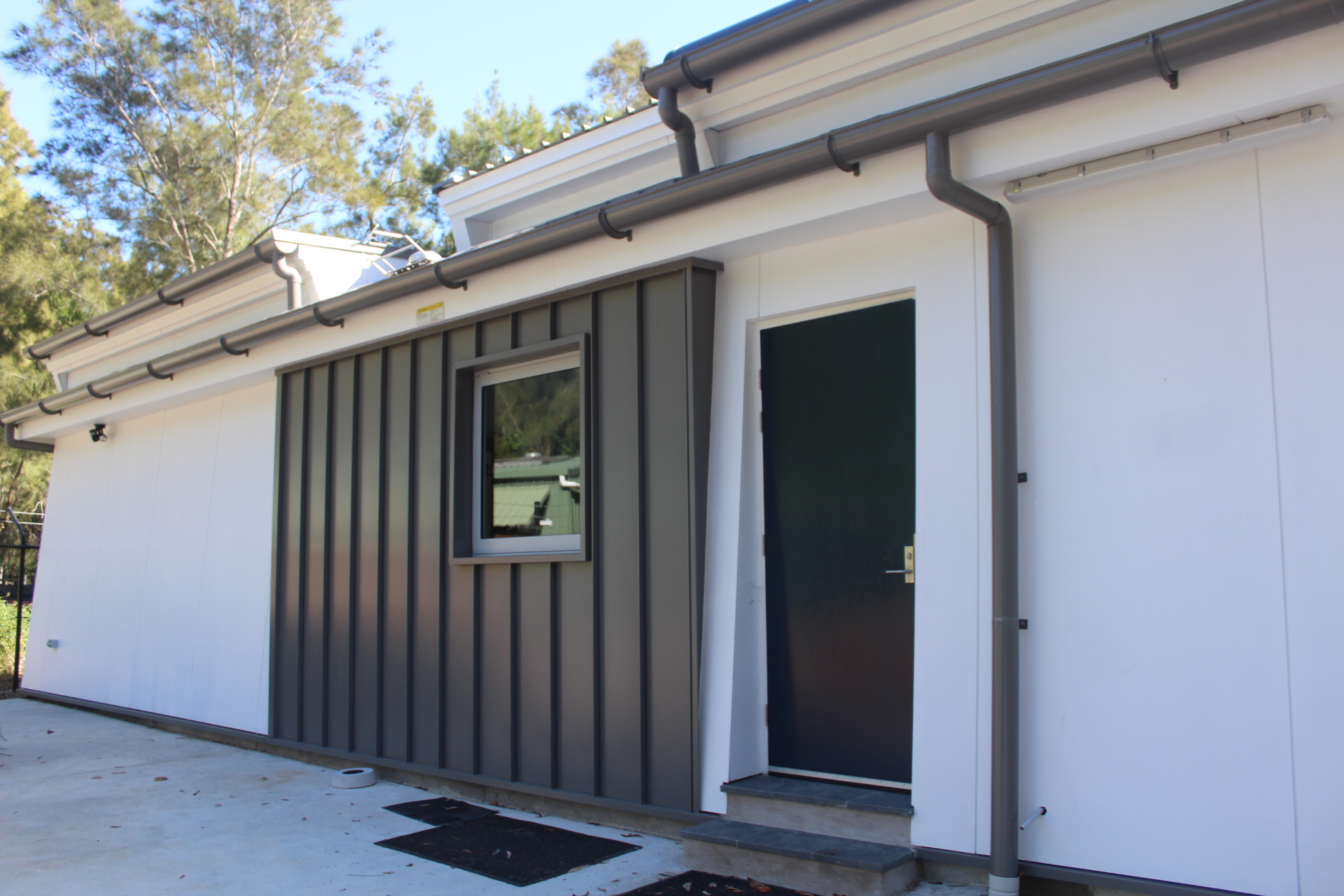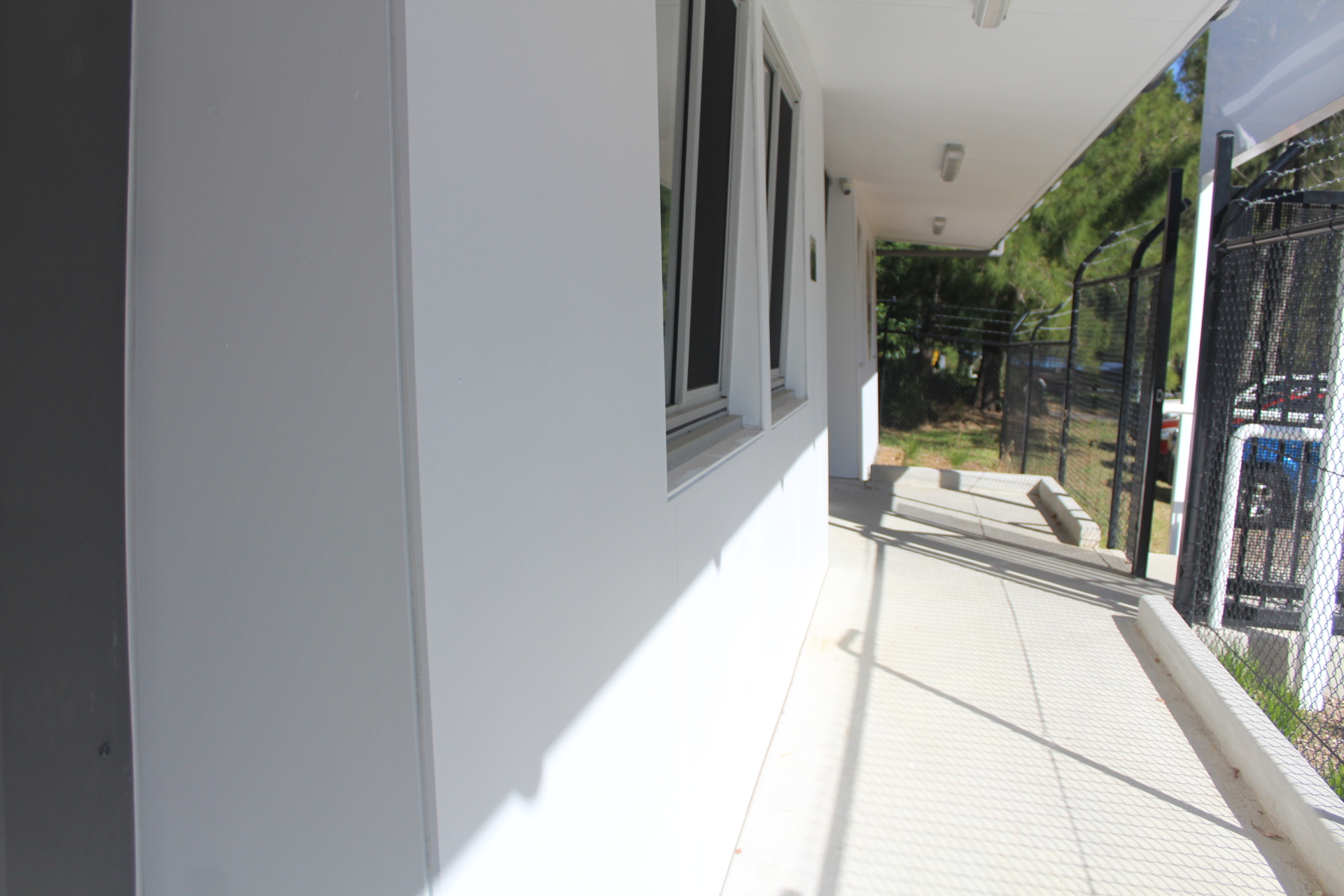 front pathways of building and accessible paths with guard edges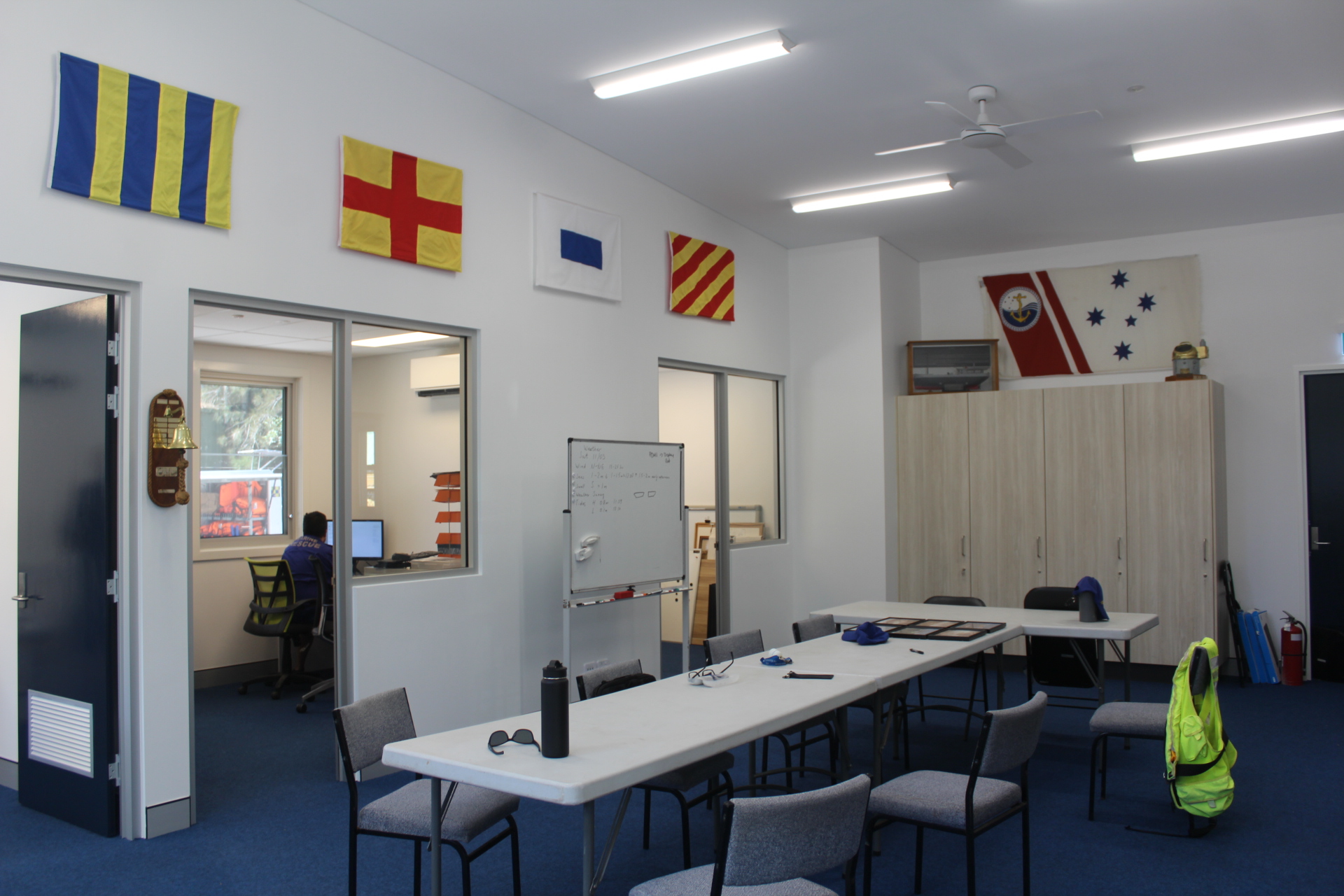 Meeting room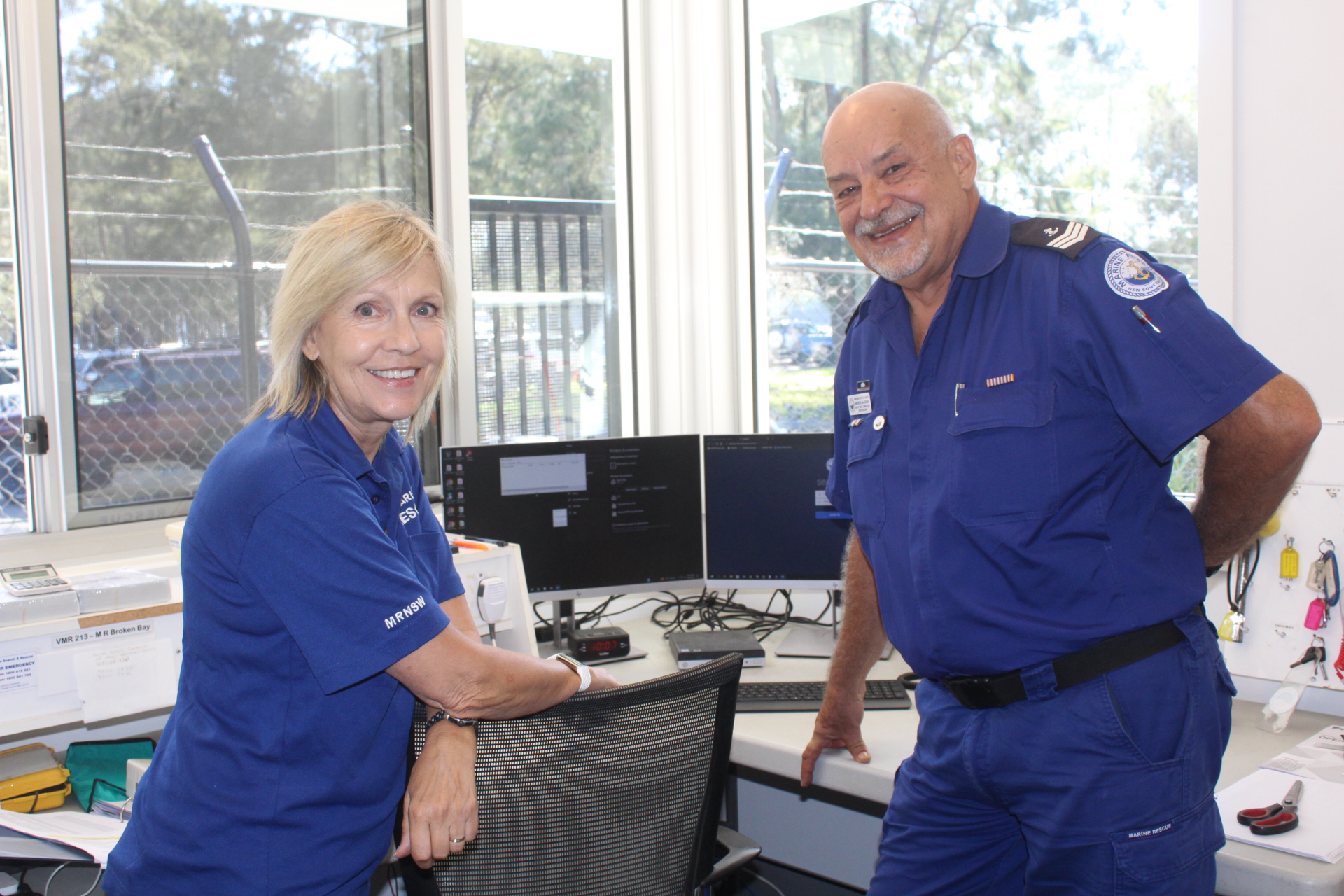 Radio room: Training Systems Officer MRBB Julie Derry and DUC Andrew Majewski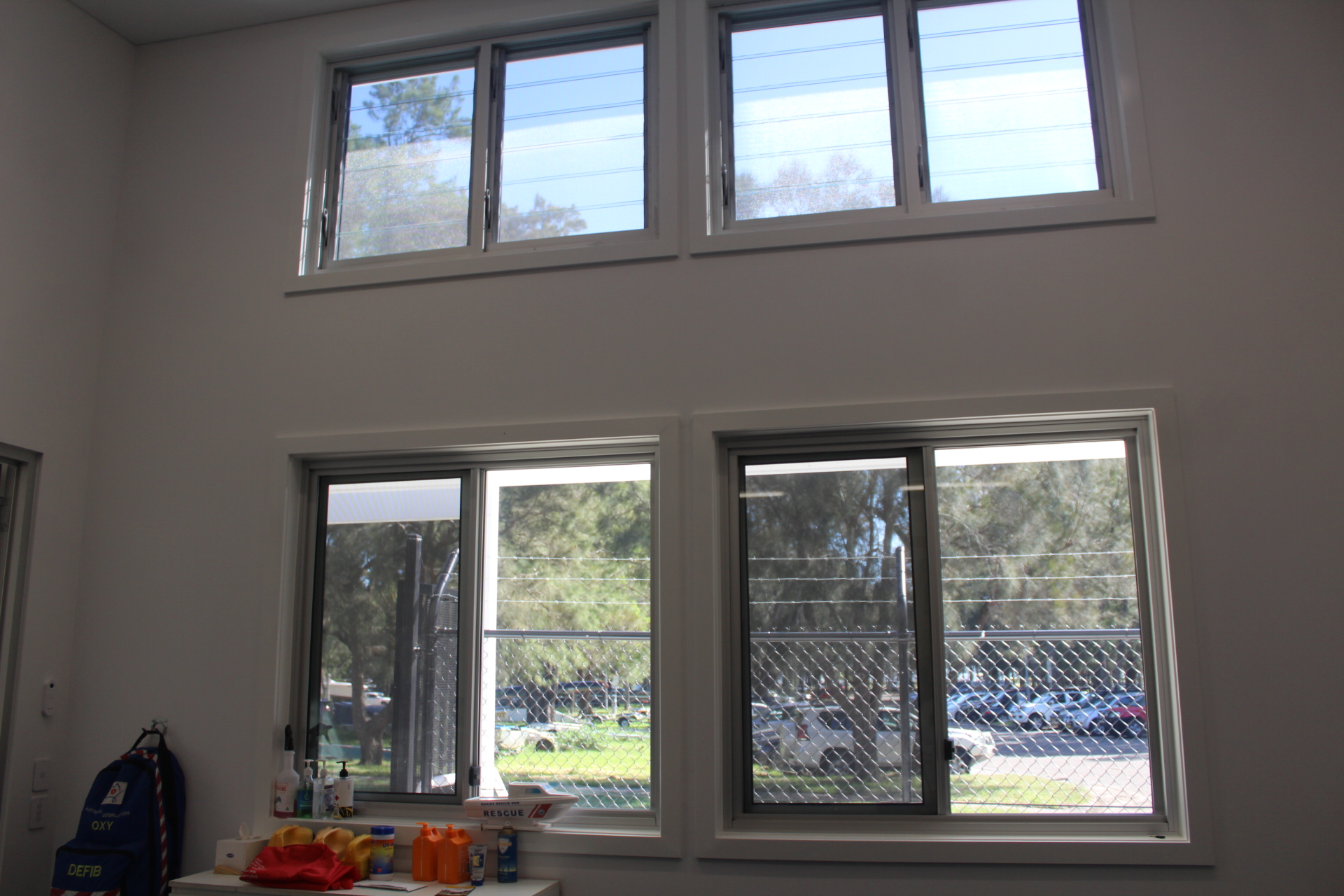 north-facing windows at front of building allow a lot of light into the interior - note the louvres at top to allow a flow of air through the Meeting room
MRBB history has been retained and is in the Meeting Room: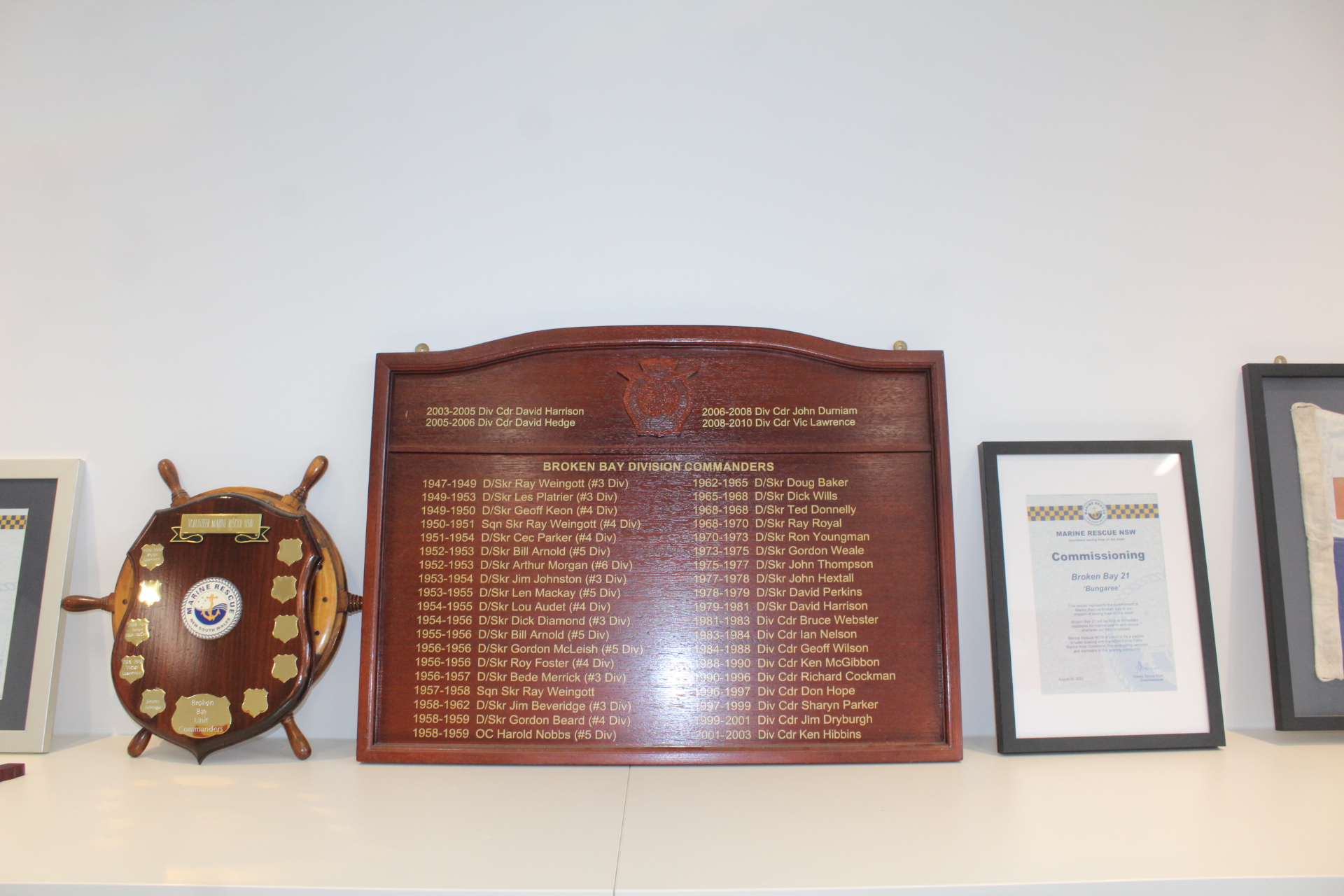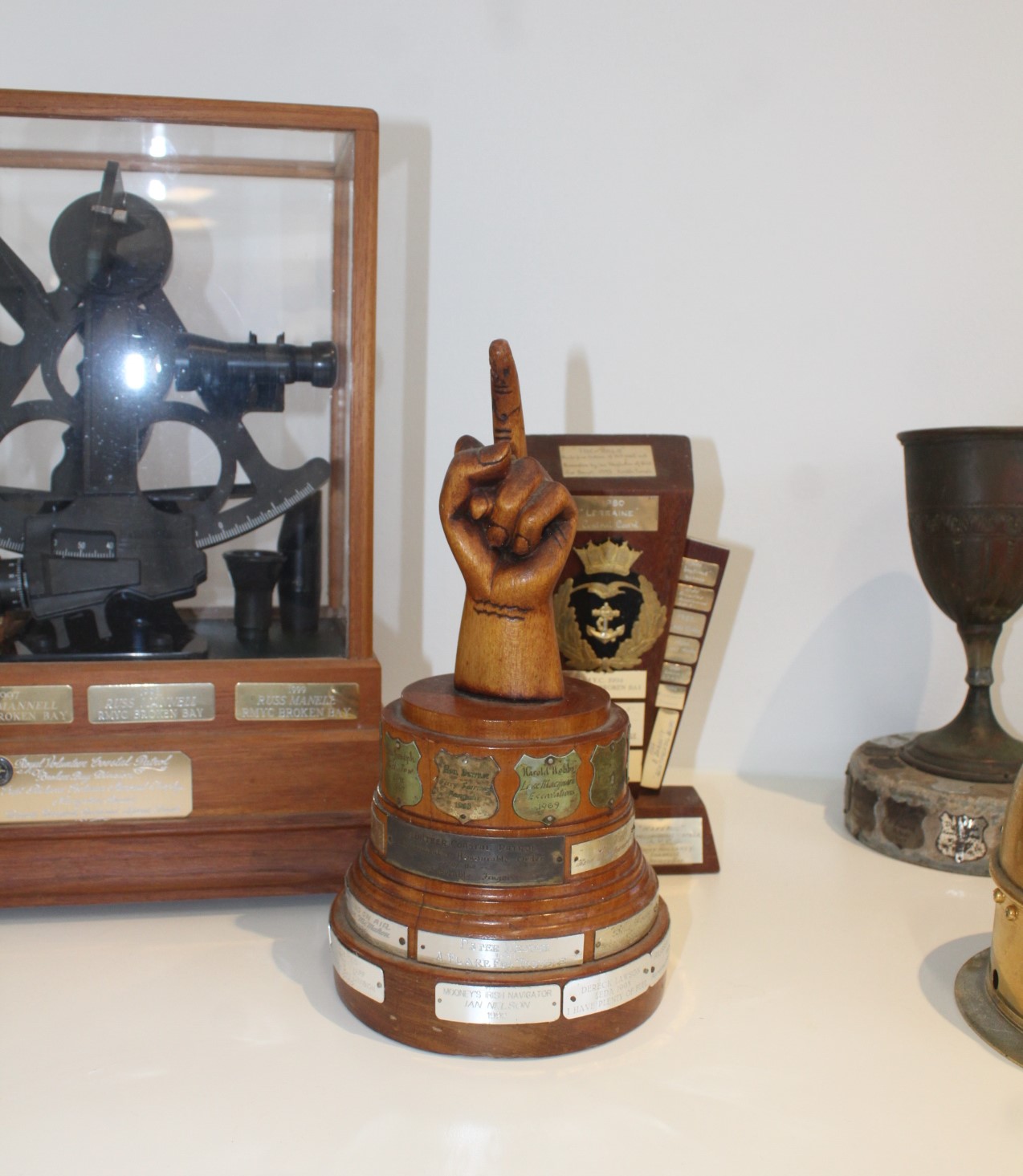 Training room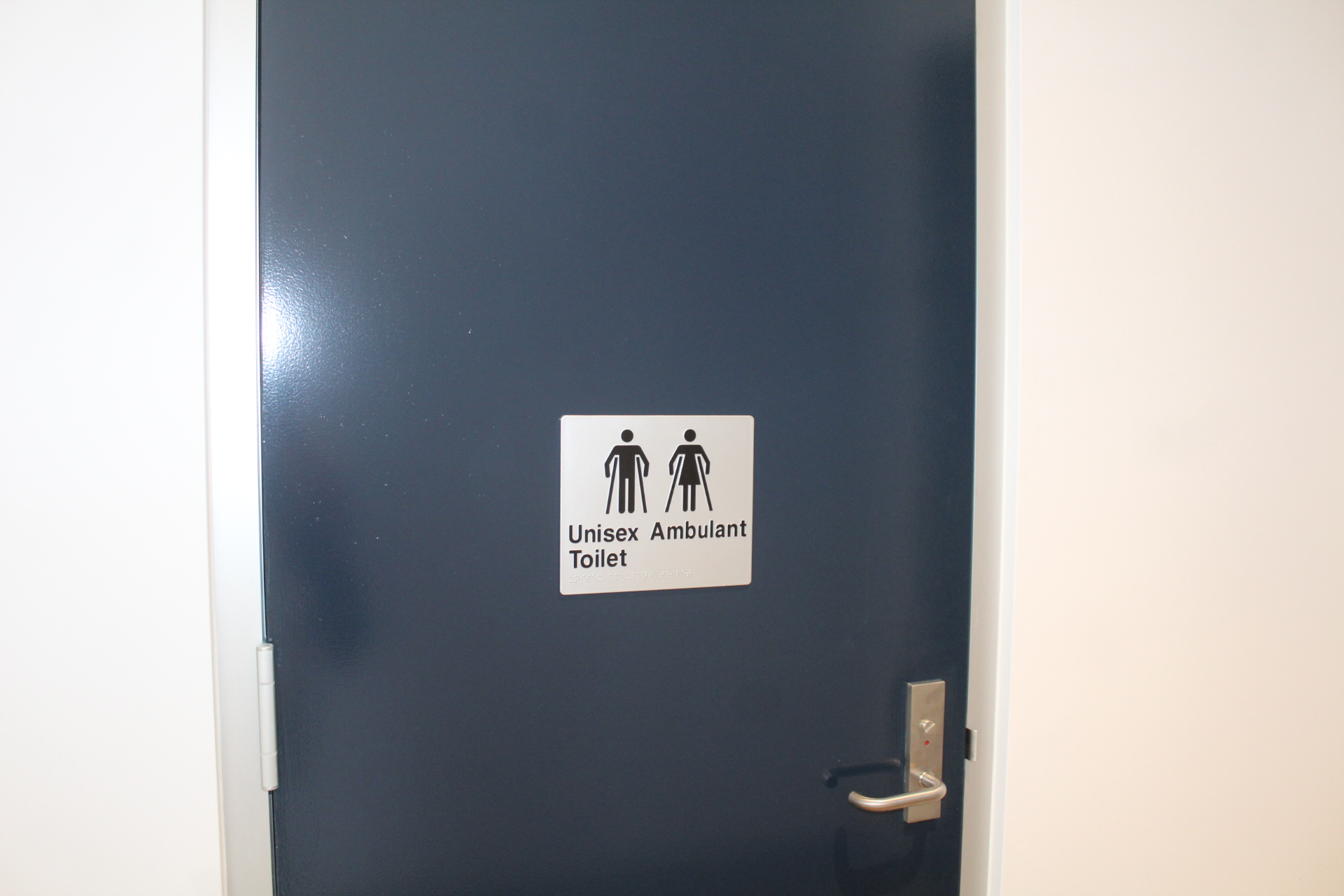 The build incorporated accessible ramps - as well as facilities within the base - during the construction phase: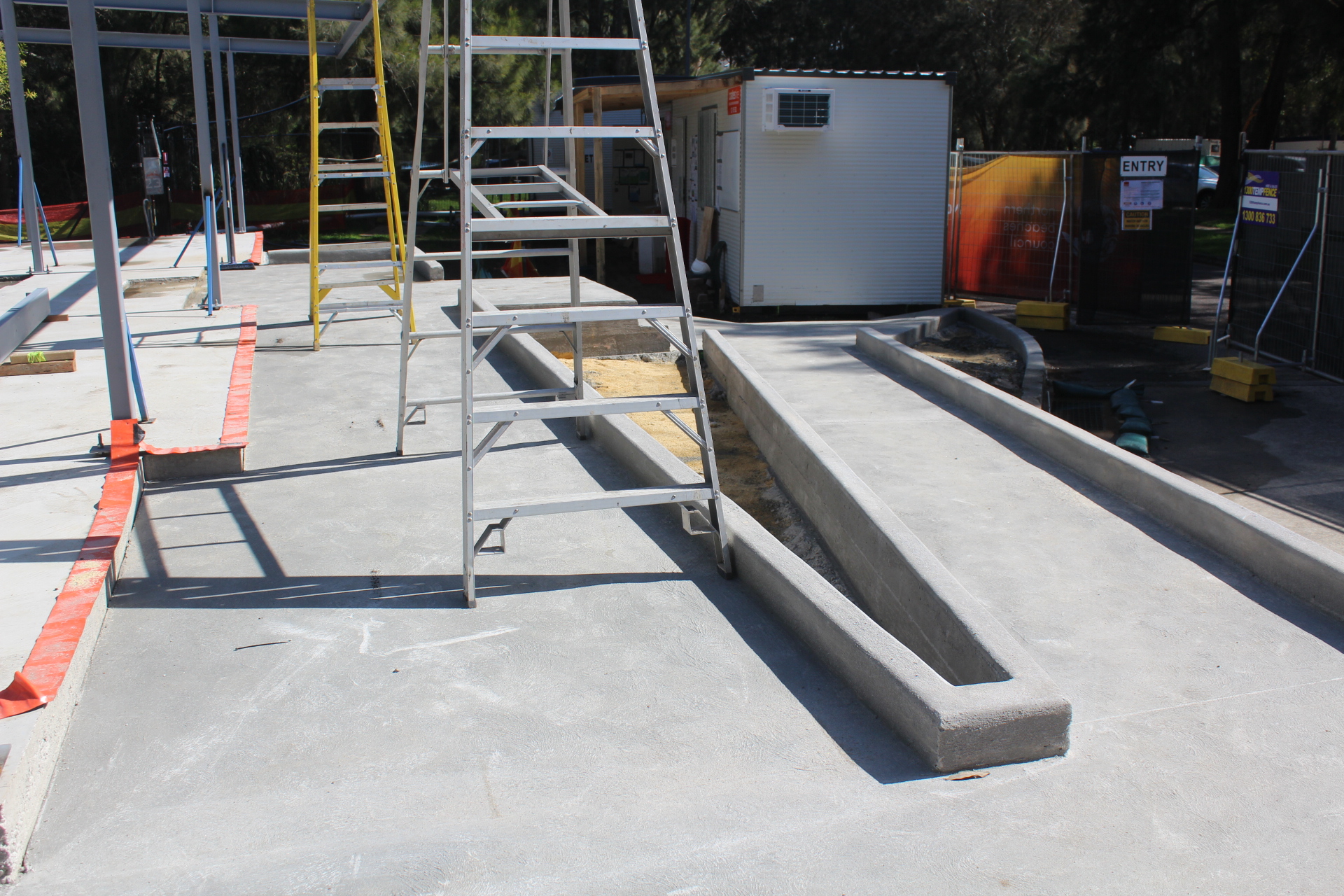 new access ramps with guard edges at MRBB Base - this is also part of Council's developed policies to make all places accessible for all people, photo taken August 20, 2022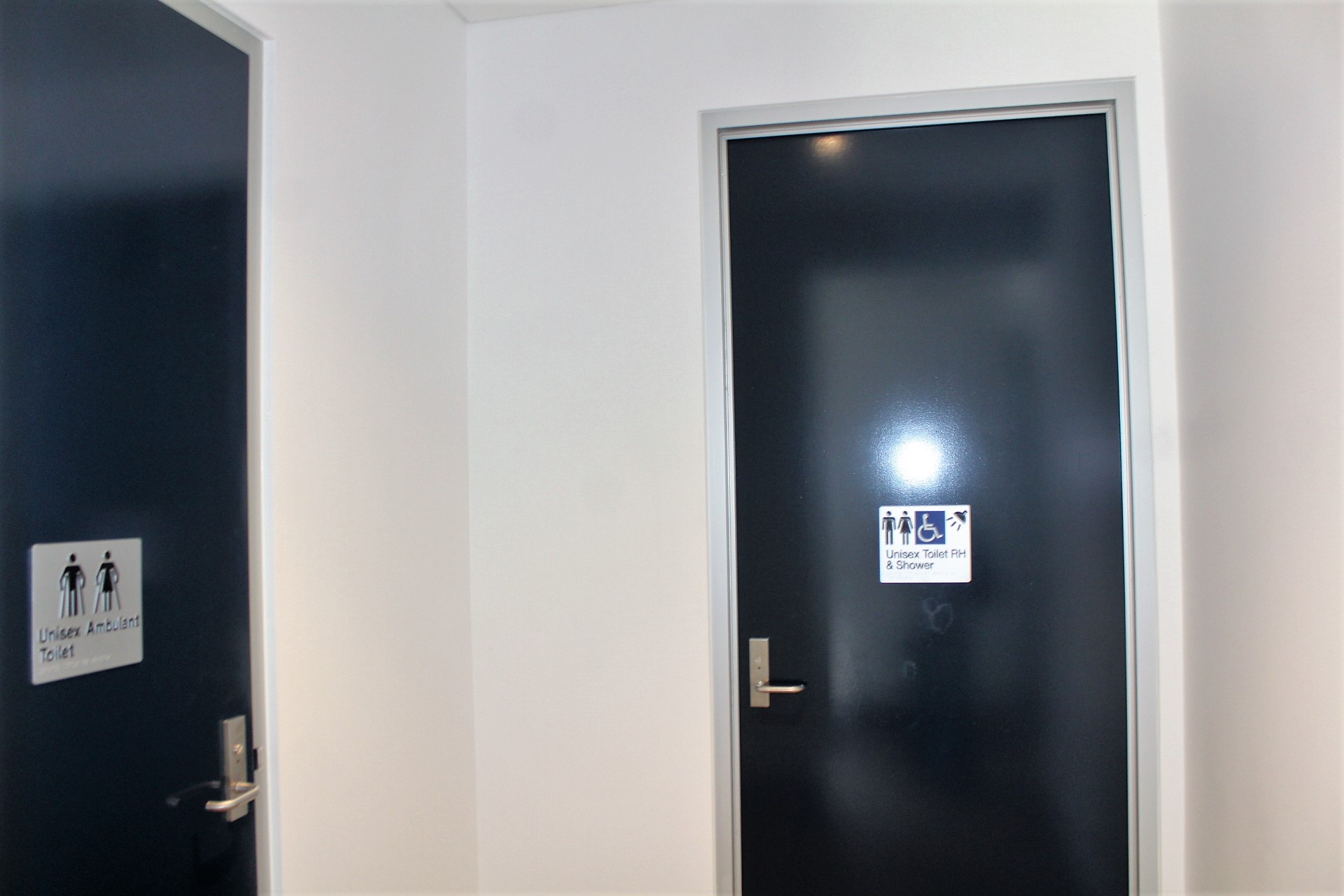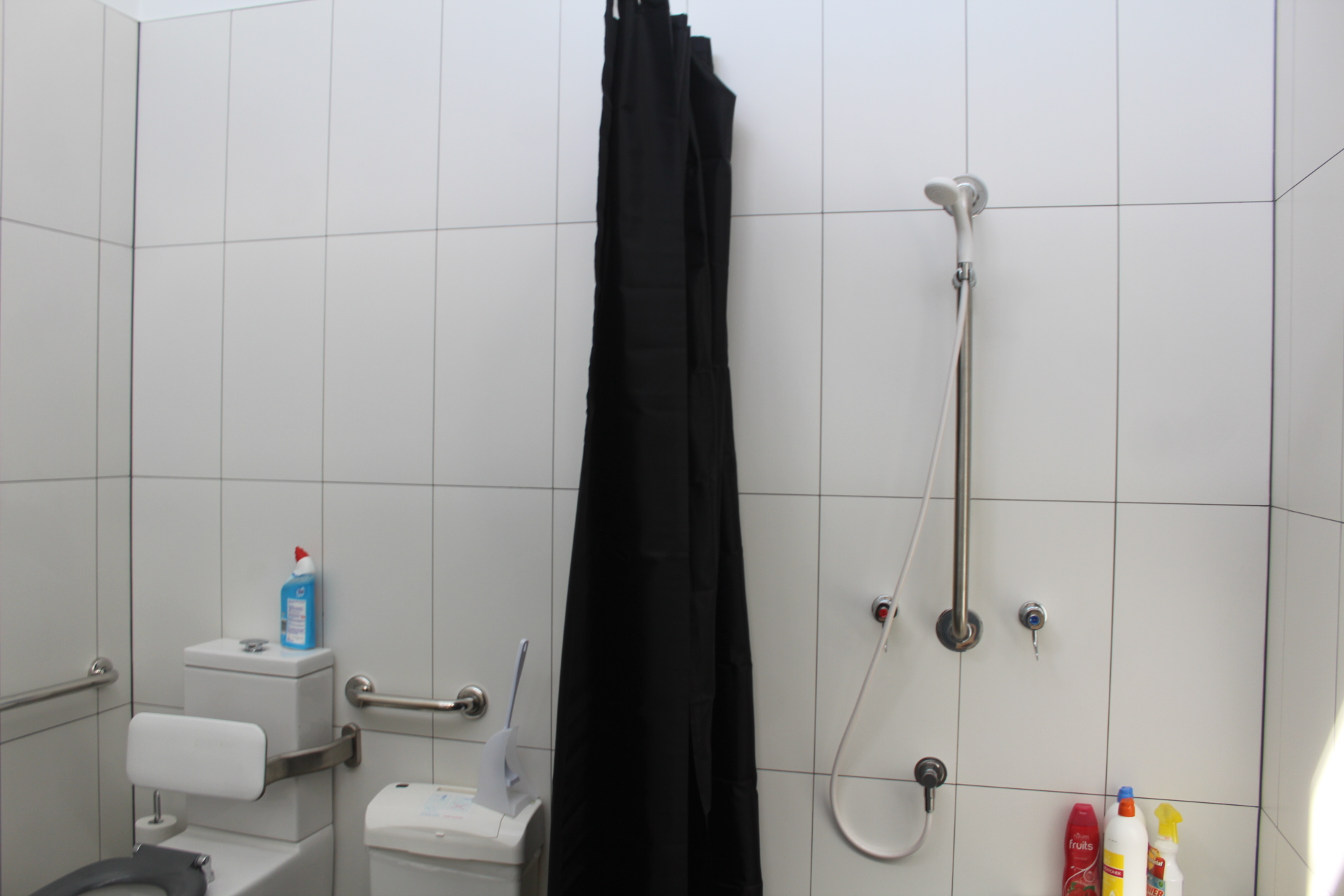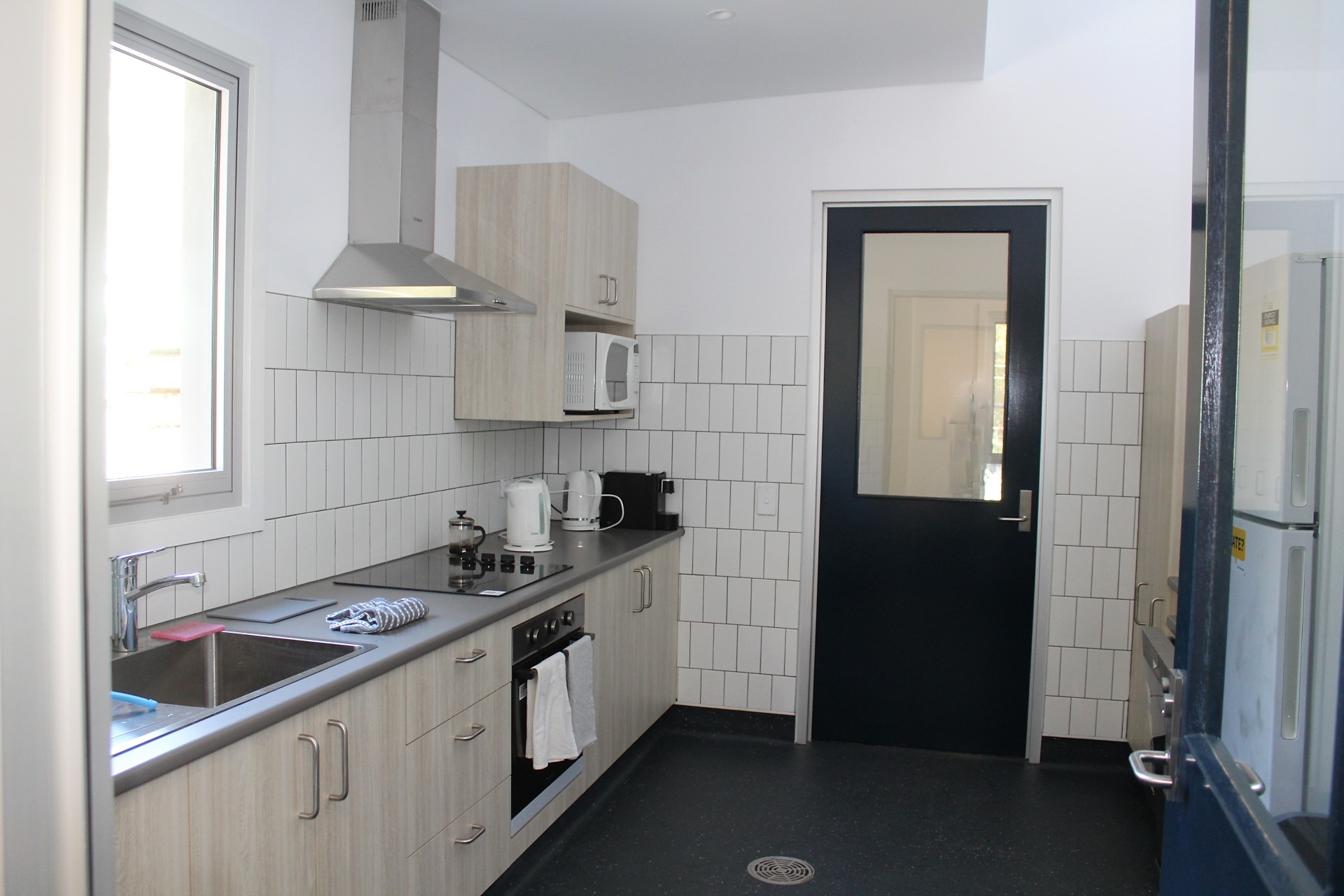 The kitchen is between the training room and the meeting room - it was designed in the layout this way so people can use one room or the other or both without disturbing each others activities and have access to this room for use when needed