Community News - October 2014
October 26 - November 1, 2014: Issue 186
October 19 - 25, 2014: Issue 185
Articles This Week
Pittwater Secures $7.4M Car Park Project for Church Point
ONE NORTHERN BEACHES COUNCIL OUT OF THE QUESTION: At its 13 October meeting, Pittwater's councillors reviewed the NSW Government's local government reform package 'Fit for the Future' (FFTF), which was released in September 2014. The proposal, reconfirming the Independent Local Government Review Panel's recommendations that Pittwater be merged with Manly and Warringah to form one council, was rejected.
Artspot 2015 by Cindy Goode Milman
National Bird Week 2014 - Get Involved in the Aussie Backyard Bird Count: National Bird Week 2014 will take place between Monday 20 October and Sunday 26 October, 2014. BirdLife Australia and the Birds in Backyards team have come together to launch this year's national Bird Week event the Aussie Backyard Bird Count! This is one the whole family can do together and become citizen scientists...
How Can This Be? by Pittwater Alliance - residents have contacted us this week expressing their concerns over accessibility in the soon to be opened Bungan Lane car park and sent in this article - by the community
INAUGURAL SYDNEY HARBOUR & COAST WALK - DAY 1 - BARRENJOEY TO AVALON BEACH by John Illingsworth - over the next few months Mr. IIlingsworth is allowing us to share his wonderful films on this wonderful experience replete all the history and beauty encountered along the way!
Crime, Punishment and Redemption - A Convict's Story by Dr. June Slee - While researching her doctorate in 1990 on the transportation of young male convicts to Point Piper in Van Diemen's Land at the Australian National Maritime Museum's Vaughan Evans Library, June Slee was given a folder of typewritten pages entitled Manuscript Diary by John Ward CONVICT - this wonderful new book belongs in every Australian home - our interview with the author
Southern apples & oranges for Club Marine Pittwater to Coffs Yacht Race by Lisa Ratcliff/RPAYC
Garage Trail Sale In Pittwater – Spring Clean Your Reusables: We Spring Clean our homes, and next Saturday, October 25th, you can participate in a nation-wide Garage Trail Sale, and Spring Clean all that stuff you've been holding on to for years 'just in case'
Aquatics: Opening of the Royal Motor Yacht Club Broken Bay 88th Boating Season
Pictures: Commodore's Salute: Boat Parade of the 88th RMYC BB - Opening of Sailing Season - Glorious vessels on Beautiful Pittwater
DIY Hints: DIY Summer Salad Garden: Now that you have created a new garden area by installing your own retaining wall, the question arises – to turn it into lawn, create a Native plant garden, use the height of planting season to grow your own Summer Salad, or create a little niche where your children may have a fairy or dinosaur garden. This week we will take the opportune time of season to plant out a Summer Salad garden – these are alike the Kitchen Gardens of old, crammed with everything that pertains to the season, and can now be planted, only the focus here will be on salad leaves and vegetables.
Profile: October 2014: Patrick Mc Grath has a lot of firsts in his life, born in Portsmouth he went into the RAF towards the end of WWII and flew through the first year of the Cold War - Toronto became home after his service where a love of sailing led to building some of the first Lock Crowther catamarans sailed outside Oz and developing an epoxy to deal with wood rot in Canadian waters - a post LCR 2014 special!
History: October 2014 - Pittwater's Watery Environs: Yabbying in Warriewood's Creeks
Artist of the Month: October 2014 - Nada Herman: Nada uses thick brushes, palette knives and large canvases often squeezing the paint directly onto canvas with works that reflect her life on the
Northern Beaches as well as Sydney. The bold use of paint and colour creates a spontaneous manner that provides the viewer a sense of happiness allowing one to see that even a humble flower or piece of fruit has its own energy. Nada's beach scenes are particularly full of life with the splashes of colour reflecting people sun-baking, surfing, fishing and swimming. Sea gulls are flying and the sail boats are sailing creating movement and life....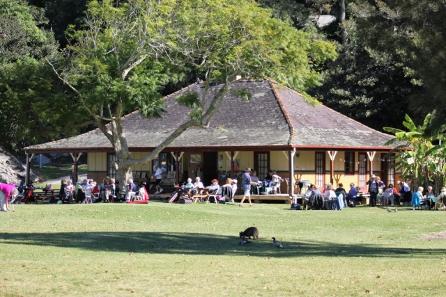 100 Year Old Heritage-Listed Pittwater Home Midholme Receives a New Breath of Life
17 Oct 2014 - When Midholme was built in the early 1900s, few could envisage it still being 'alive and kicking' in 2014 – thanks to conservation work carried out by skilled Pittwater Council trades staff.
Midholme is the main homestead at Currawong, at the northern end of Pittwater, accessible only by water. The beautiful home comprises four bedrooms, two bathrooms, a spacious kitchen, dining and lounge rooms overlooking stunning views. Interestingly, there's a difference of opinion about the actual date Midholme was built – but it's generally believed to have been constructed around 1911.
But the home needed significant conservation work. The $500,000 project came about through the generosity of the Friends of Currawong and Pittwater Environmental Foundation who funded the project. Work began at Midholme on 28 July and completed just nine weeks later.
Midholme was constructed on more than 120 sandstone piers, which required the expertise of a structural engineer. Some of the works undertaken included:
-Refurbished verandah
-Replaced north, south and eastern deck
-New verandah posts
-New hardwood timber stairs
-Refurbished interior wall, floor, ceiling and door finishes
-Refurbished bathrooms, kitchen and laundry.
- Roof re-slated using slate imported from Wales, to match originals.
- New ant caps installed to more than 120 sandstones piers.
Council staff worked alongside other skilled local tradesmen to ensure the project was completed on time and within budget. .
Wherever possible, the original materials were retained and restored. Where materials were badly dilapidated, they were replaced with new ones to match the original as closely as possible.
At times, the conservation work provided numerous challenges.
"Firstly, we needed to get all material and staff to site by barge. Plus, there were challenges associated with the heritage characteristic of the property, and the evolving nature of the work," said Donald Gibson, Principal Officer, Building Services.
Pittwater Mayor Jacqueline Townsend said the restoration works at Currawong were a real testament to the high quality of workmanship applied and the teamwork between Friends of Currawong, Pittwater Environmental Foundation, council staff and contractors.
"Everyone involved took enormous pride to ensure the conservation works were completed to a very high standard, ensuring this unique heritage property will still be around for many decades to come."
Midholme is now available for hire and is a beautiful place for a family holiday or a romantic getaway!
For more information: www.currawong.com.au
October 17 – 2014 – One Year On
Friday October 17, 2014 marks the one year anniversary, where on the 17 October 2013, more than 200 homes were destroyed and a further 150 damaged, across the Blue Mountains, Lithgow, Hawkesbury, Southern Highlands, Port Stephens and Central Coast areas, as a result of bush fires burning in NSW.
Between 13 - 26 October 2013, there were more than 600 fires across NSW that burnt out more than 160,000 hectares. Weather and fire conditions resulted in 11 days of total fire bans and a significant coordinated firefighting effort. The commitment was considerable with up to 2000 firefighters being deployed per day, from NSW RFS, FRNSW, NPWS and Forestry, and we also benefited from the assistance of more than 1400 colleagues from interstate agencies.
As I said at the time of last year's emergency, I believe we have the best firefighters in the world. The professionalism of our NSW RFS volunteers, as well as those of FRNSW, NPWS, Forestry Corporation and the broader Police and emergency management sector, is second to none.
Today is an opportunity to pause and remember the events of last October. While the losses were substantial for many, and especially difficult for those who lost so much, or indeed, some cases everything, it is worth reflecting on the work of the firefighters and fire managers who focussed on saving lives and thousands of homes and businesses in what was a very difficult and dangerous time.
Our investment over the years in improving training, technology, standards, equipment, systems, etc., has not only resulted in improved fire management and response but as we witnessed last year, enhanced our role in providing public information and warnings to those impacted or at risk of fire. Strong partnerships with the media, use of technologies such as the internet and social media, as well as traditional community door knocks and meetings resulted in affected communities being better informed than ever before and therefore, better equipped to make decisions about their safety.
The lack of serious injury or loss of life to our firefighting teams, as well as those in the community they worked so hard to protect, is testimony to the firefighting effort. May we never forget however, resident Walter Linder of Lake Munmorah who passed away on 16 October after suffering a heart attack whilst defending his home, and our firefighting pilot David Black who died on 24 October when his water bombing plane crashed during firefighting operations west of Ulladulla.
Today is also about celebrating the incredible resilience of our people and their communities, who after going through such a terrible disaster, continue to work together in seeking to rebuild and recover. We should continue to watch out for each other and pay attention to those who might still be doing it tough.
One way that we can all help those areas that are still recovering from the fires is to visit. Take a drive to the area, have lunch, and perhaps even stay a night or two. For every dollar spent with local businesses, the benefits to that community spread much further.
Commissioner Shane Fitzsimmons
Pittwater and Warringah RFS During 2013 Fires – C/- Tumbledown Dick Rfs
Twelve months (October 17th, 2013) back Tumble was in the midst of one of its busiest periods in recent memory. In the lead up to the 17th October, 2013 our crews had already dealt with significant events locally with the Barrenjoey headland fire and the Mona Vale tanker fire as well as responses to various locations around the state. It had already been a busy couple of months.
This is some footage of Tumble 1 responding to the Blue Mountains into Singles Ridge Road as part of the Warringah/Pittwater strike team. Our thoughts are with those who lost so much on this day and the days around it and of the on going recovery efforts.
The weeks that followed saw a marked increase in demands on the volunteers of the Brigade with both tankers operational on strike teams as well as IMT and air roles being fulfilled.
Responding to Winmalee Fire - John Pritchett
Published on Oct 18, 2013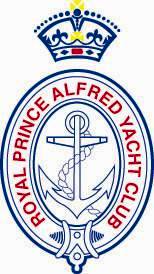 Discover Sailing RPAYC at Royal Prince Alfred Yacht Club
Got a friend you want to introduce to sailing? Or maybe want to improve your skills?
Discover Sailing Day is on Sunday 26 October in conjunction with the RPAYC Open House Day. All welcome!
Residents Concerns With New Bungan Lane Car Park
During Pittwater Council's Meeting of Monday 13th of October Mr. Ross Smith raised concerns of residents over accessibility to the upper floors of the new Bungan Lane Car Park, due to be completed in December 2014.
Mr. Smith specifically stated that mothers with prams and older residents who had to use upper floors would find it difficult to use the stairs already constructed and that no provision had been made for a lift to be installed – relegating those parking on floors other than the Ground Floor to a dangerous practice of using ramps specified for drivers or the flights of stairs, which would prove impractical for mums with a pram and other children in tow, and dangerous for our older residents.
Our understanding is that Pittwater's Councillors will be doing a site inspection in the near future and a Report will be presented during one of November's Council meetings.
The Pittwater Alliance has written an article this week outlining their concerns – here.
NB: Pittwater Online News is still BY the Community.
VALE Allan William COLLINS
15th October, 2014
Late of Turramurra. Former husband of Jenny. Loving father of Michael and Amanda, father-in-law of Louise and partner to Sylvia Marshall.
Family and friends of ALLAN are warmly invited to attend his Funeral Service to be held in the Magnolia Chapel at Macquarie Park Crematorium, Cnr Plassey and Delhi Roads, North Ryde onThursday 23rd October, 2014 at 11.00am.
ALBERT & MEYER FUNERAL DIRECTORS
AUSTRALIAN OWNED, THORNLEIGH. 9484 3992
2014/2015 Royal Motor Yacht Club Broken Bay - Monday Twilight Sailing Race 1 - RMYCBB
Published on Oct 13, 2014
The first race of the 2014/2015 Royal Motor Yacht Club Broken Bay Monday Twilight Sailing Series was abandoned due to severe weather. It is interesting to watch from the video taken aboard the start boat ''Pelara'' just how quickly conditions can change....
Video: Rob Brown. Music: ''Resolution'' Matt Corby
Artspot 2015 Exhibition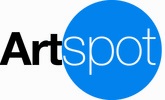 Artspot Exhibition in January 2015 will feature 28 artists from varying modalities (painting, drawing, printmaking, ceramic, photography, video art and sculpture).
As a sneak preview, we present 7 of those artists whose abstract and pop art works will be sure to inspire a visit in an article written by Cindy Goode Millman this week - Here
You can view all 28 artists at www.artspotontheweb.com prior to the exhibition at Avalon Recreational Centre January 3-11, 2015 running 10 – 6pm daily.
Get Ready Weekend For Bushfire Season
Use the Get Ready Weekend on Saturday 18 and Sunday 19 October to make your Bush Fire Survival Plan and prepare your home.
Getting ready for the bush fire season could be easier than you think. Even the little things can make a difference during a bush fire.
Here are our top tips:
Prepare your Bush Fire Survival Plan
Clear leaves, sticks and other things that could burn from your gutters. Gutter guards are a good idea
Prune shrubs and trees so they're not overhanging the home
Rake up leaves and litter from your property
Move firewood away from your home
Keep your lawns mowed and your garden well maintained
Keep things that can burn like flammable liquids in an enclosed area and not out in the open
Make sure you've got a good hose that will reach all corners of your home.
If you've got a water tank, pool or dam, get a Static Water Supply sign from your local NSW RFS so firefighters know there is another water source on the property
Enclose underfloor areas and make sure there are no gaps or broken tiles in the roof - they can let in burning embers.
It doesn't take long, but these simple steps can make all the difference.
More at: www.rfs.nsw.gov.au/news-and-media/general-news/get-ready-weekend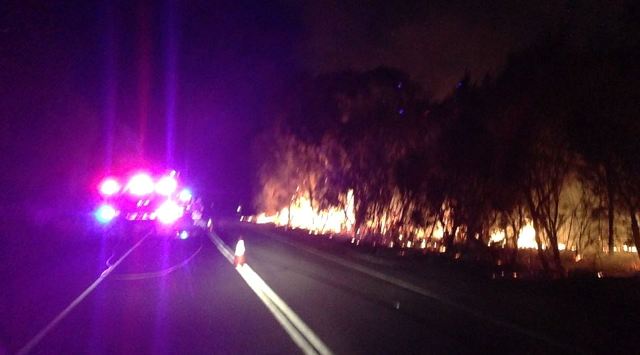 Scotland Island Rural Fire Brigade Hazard Reduction Work
Scotland Island Brigade members helped with the hazard reduction burn behind Elvina and Lovett Bay on Sunday October 12th.
A lot of fuel was removed which results in a reduced threat from a potential fire in the National Park, for the Western Foreshores and Scotland Island this coming fire season.
Public comment sought on draft regulation for Disability Inclusion Act
14 Oct 2014 - A draft Regulation to support the operation of the Disability Inclusion Act 2014 (NSW) has been released by the Department of Family and Community Services (FACS) for public consultation.
The Secretary of FACS, Michael Coutts-Trotter, said comments from stakeholders and the general public are encouraged.
"The Disability Inclusion Act is one of the most significant pieces of legislation to come through the NSW Parliament as it better recognises and promotes the human rights of people with disability," Mr Coutts-Trotter said.
"It is important that people and organisations have their say on the Regulation, as it supports the way the Act operates."
The draft Regulation sets out the following:
• Timeframes for the NSW Disability Inclusion Plan and disability inclusion action plans.
• Details about how the Disability Council NSW chairperson and deputy chairperson are appointed and the duration of their tenure.
• Confirmation on the disability service standards referred to in the Act.
• Details about employment screening of new and existing workers and board members.
To find out more about the Act and the draft Regulation, visitwww.facs.nsw.gov.au/dia.
Comments and questions can be sent todisabilityinclusionact@facs.nsw.gov.au or by calling 1800 446 470.
The closing date for comments is 5pm, October 27, 2014.
Draft Disability Inclusion Regulation
What are we doing?
In August 2014, the NSW Parliament passed the Disability Inclusion Act 2014. The Act aims to better recognise the human rights of people with disability and to set out the role of the NSW Government in relation to disability both now, and once the National Disability Insurance Scheme has been fully implemented.
How could this affect you?
The Department of Family and Community Services (FACS) has now released a draft Disability Inclusion Regulation 2014 for feedback. The draft Regulation supports the operation of the Act by setting key dates, and providing detail on issues such as criminal record checks.
The draft Regulation is available at www.facs.nsw.gov.au/diatogether with a factsheet in Easy Read English, a range of community languages, an Auslan video, and a more detailed English information booklet.
How can you have your say?
More information about how to provide your feedback is available atwww.facs.nsw.gov.au/dia.

Pittwater Council's Car Boot Jumble Sale 25 Oct – It's Time to Spring Clean and Sell Unwanted Items!
It's the perfect time to declutter and sort through your unwanted 'stuff', because Council's first community car boot sale is just around the corner, Saturday 25 October – have you booked a stall with Council yet?
Pittwater Council, in conjunction with Garage Sale Trail is playing its part in helping you spring clean and make your home clutter-free!
Remember the decluttering rule – ask yourself two questions: Is it useful? Or does it make your home look beautiful? If you answered NO to either of those questions, it's time to breakup with your beloved milk jug and pass it onto somebody else!
How it works: visit www.pittwater.nsw.gov.au/garagesaletrail and pay a $25 registration fee. Start sorting through your stuff and make the tough 'should it stay, should it go' decision. Use it as an excuse to re-use and recycle.
Pittwater Council's community boot sale is from 8am-2pm at Dunbar Park, Avalon. It's a positive alternative to sending your pre-loved treasures to landfill.
The car boot sale is not exclusive to Pittwater residents, it's open to everybody! Stall holder fees: $25 per car, $40 for car and trailer site (limited spaces available) all proceeds will be forwarded by Council to a registered charity.
Mayor Jacqueline Townsend will be selling her pre loved goodies, as well donations from Council staff, from her 'infamous' blue ute – you never know what fabulous things she will have in her stash of used treasures. Money raised from the Mayor's sale will be donated to the Sanfilippo Foundation and the Be Centre.
"I'm a big believer in recycling items and I encourage people to go through their things, have a good think about what they do and don't need and sell at Council's car boot sale, or register their own garage sale," Cr Townsend said.
"Perhaps people can opt to donate to charity, or at least a percentage of their earnings to the charity of their choice," she added.
There'll be a sausage sizzle (with proceeds going to charity) free face painting, live music with 'Mark 'N the Blues' and kids can enjoy a play in nearby Dunbar Park!
Register for Council's car boot sale today!www.pittwater.nsw.gov.au/garagesaletrail
I Love My Local Business Comp
– C/- NSW Fair Trading
October 14 - Calling NSW business owners! Do you run a great local business? If your customers love you, get them to nominate you in our 'I love my local business' competition.
They could win $250. Entries close 9 November.
For more info, including downloadable posters for your stores and promo images for your website, go to: http://bit.ly/1ysouVmConsumers can nominate their favourite local business here:http://bit.ly/1yqT4yE

Pittwater Council Documents on Exhibition for your Comment
Pittwater 21 Development Control Plan (DCP) Amendment 15
Details: Council is seeking public comment on the proposed amendments. The amendments intend to rectify inconsistencies and erroneous omissions associated with the implementation of Pittwater 21 DCP (Amendment 11) (adopted on 18 November 2014) and to make other minor amendments to controls.
Exhibition Period: 18 October to 16 November 2014
Contact Officer: Andreas Olsen (Senior Strategic Planner) 9970 1111
Submission Details: Should you wish to comment on the proposed amendments to the Pittwater 21 DCP, please email, post or fax your submission to Council. Submissions should be in writing by 5pm on the closing date. Please refer to the document on exhibition in your submission.
• Mail - Pittwater Council, PO Box 882, Mona Vale, NSW 1660
• Email - pittwater_council@pittwater.nsw.gov.au
• Fax – (02) 9970 1200
Please Note: Your submission is provided voluntarily and is collected for the purpose of community consultation. Failure to provide your contact information will prevent Council considering your submission and providing you with feedback and updates. In the interests of public transparency your submission may be made available in full on our website or in hardcopy at Council offices. It may also be accessed by public requests under the Government Information (Public Access) Act 2009 (NSW). It will be stored in accordance with Pittwater Council's compliant Records Management System (ECM) and the State Records Act 1998 (NSW). You have a right to access your personal information under the Privacy and Personal Information Protection Act 1998 (NSW) by application to Council and to have that information updated or corrected.
See documents at: HERE
Discover Sailing Days Next Weekend
Discover Sailing Days are offered for FREE at many sailing clubs around Australia. They are a fantastic way to have a great day out with your partner, friends, work colleagues or family. Clubs look forward to showing you just how fun, safe, accessible, and affordable sailing is.
You'll have the option to go out for a short sail with an experienced sailor, have a look around the club facilities, and find out about the programs and sailing courses available. There is something for the whole family and even kids as young as five years old can sail when accompanied by a parent or guardian. People of all-abilities are welcome and some clubs offer accessible facilities for people with a disability.
Discover Sailing Days are free to attend and all boats and safety equipment is provided by the club. All you need to bring is clothes and shoes you don't mind getting wet, sun screen, and a hat. Shoes with non-marking soles are preferred.
Every club that offers Discover Sailing Days has a Discover Sailing Host, who welcomes you to the club, answers any questions, and explains the activities taking place during the Discover Sailing Day. The schedule of activities will vary from club to club but it's recommended you allow at least 1.5 -2 hours if you want to get out on the water. Contact the Discover Sailing Host at your local club to find out more details about the Discover Sailing Days they offer.
Pittwater Clubs taking part and their details at:discoversailing.org.au/club-finder/
Golf Day to Support Newport Junior Rugby Club
Coming real soon! Book Now!
Newport JRU Fiji Tour 2015 Event - Golf Day - Friday 14 November, 2pm - All welcome!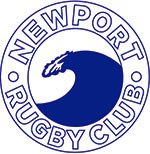 As well as rounding up people to play golf & come along to the dinner, please shake the trees with anyone you know who can offer us some sponsorship; for a hole; for an event; for the day or provide a prize or item for the raffle/auction. Anything you can help with, will help us raise funds for the tour.
To book your spot for golf, dinner or both, contact:
Steve Byrnes - sbyrnes1@optusnet.com.au
Colin O'Donnell - kircol@bigpond.net.au
FoNLC Forum – November 2014 Narrabeen State Park—management issues? - Gai-mariagal NP and World Parks Congress
7pm Monday Nov 24, 2014

At the Narrabeen Tramshed, 1935a Pittwater Rd, Narrabeen
Rob Stokes, MP, will organise a presentation on the management structure and issues for Narrabeen State Park.
Nathan Moran, CEO of Metropolitan Local Aboriginal Land Council will outline plans for Gai-mariagal Aboriginal owned National Park and Waratah Park.
Bob and Roberta Conroy will share their experiences from the World Parks Congress with us.
Free entry but book your tickets now. Phone: 9905 2135
Email: Judith Bennett email@narrabeenlagoon.org.au
Rethink Building Materials
Rethink Building Materials will equip you with the knowledge to achieve the best you can when selecting the right materials when renovating or building your home that is efficient, comfortable and does not cost the earth.
Written by thirty-five of Australia's world-leading thinkers and practitioners of sustainable building design Rethink Building Materials is an excellent hands-on guide. It will provide authoritative advice on –
• What material is the best choice – brick vs lightweight or modular vs sticks and bricks?
• How to select and use nontoxic and recyclable products
• How do you look for value beyond the invoice?
• How do you protect your family's health indoors?
• How to check eco-labels, green standards and product certification
• How to integrate eco products into the design process in order to capitalise on the many practical and economic advantages of 'going green'.
This is the link to the book we have just released -rethinkbuildingmaterials.com.au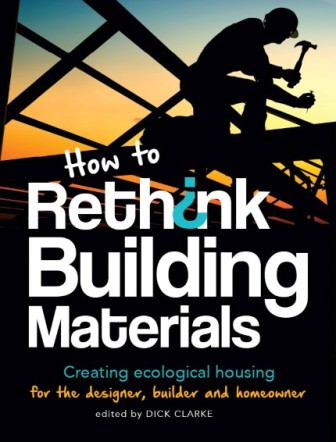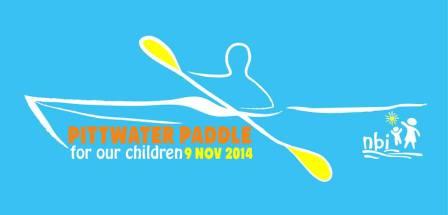 NBI LAUNCHES INAUGURAL PITTWATER PADDLE
NBI is excited to today launch the inaugural Pittwater Paddle to be held on Sunday, 9th November 2014 at Winnererremy Bay Park, Mona Vale. The course will consist of an 8.4km paddle around Scotland Island from Winnererremy Bay Park in Mona Vale.
The Pittwater Paddle is the first community paddling event to be held on Pittwater. Russell Kennett, chair of NBI's Pittwater Paddle spoke of the importance of including the general community in the event. "As a Northern Beaches organisation, we wanted to give the many casual and novice paddlers who already enjoy Pittwater, a chance to participate in an organised event. We have also structured the event to appeal to the serious competitors with the chance to be the winner of the first Pittwater Paddle."
Brett Greenwood, Race Director and elite competitive kayaker was keen to point out the picturesque course. "Kayaking around Scotland Island is fantastic - its natural beauty makes for a great experience and its sheltered flat water provides a course that will appeal to all levels of paddlers."
In addition to this being a great opportunity for paddlers to enjoy a day on the water, paddlers can also feel good about raising money for a valuable community organisation.
All proceeds of the event will go to NBI, a Northern Beaches based organisation assisting young people with disabilities. NBI is a grass roots organisation that has been supporting young people with disabilities on the Northern Beaches for more than 33 years and currently provides services to over 200 families.
Carolyn McKay, Chief Executive of NBI spoke about the role NBI plays on the Northern Beaches. "Our approach is to provide fun, friendship and recreational opportunities for young people with disabilities as well as their brothers, sisters, parents and other carers. We provide support, not only for those with disabilities but also provide respite and assistance to the families of those with disabilities."
With the support of main sponsor, Northern Beaches Credit Union, this event will assist in raising funds and awareness of NBI. David Thomas CEO of Northern Beaches Credit Union emphasized this. "We recognise and appreciate the important role NBI plays in our neighborhood. Their efforts which often go unnoticed, provide an extremely important role behind the scenes for those in need of what is an essential service within the Northern Beaches Community."
Register for Pittwater Paddle at www.pittwatterpaddle.org.au
Further information can be found at: www.pittwaterpaddle.org.au
Twilight Bowls at Pittwater RSL

Want to make the most of daylight savings? Play Twilight Bowls! Every Thursday between 5:30pm - 7:30pm.
Comp starts 23rd October, ends 11th December. Registration price includes Seafood night on final Thursday.
Call Donna to find out more! 9997 3833.

Seeking Pittwater's Local Heroes
Nominations are now open for Pittwater's 2015 NSW Local Citizen of the Year Awards to be announced at next year's Australia Day celebrations.
Residents are encouraged to nominate outstanding citizens who have contributed to their community in one of three categories: Pittwater Citizen of the Year, Young Citizen of the Year and Sportsperson of the Year.
Pittwater Mayor Jacqui Townsend applauded the many volunteers who give their time generously for the benefit of others.
"These people are often considered experts in their fields which cover bushcare, aged care, lifesaving, emergency services, coastal patrol and youth and community services to name just a few," she said.
"It is a great opportunity to recognise residents who work tirelessly behind the scenes making a significant contribution to their community."
"This is our opportunity to acknowledge their contribution and to say thank you," added Mayor Townsend.
Winners will be announced at an Australia Day Awards Reception and at celebrations at Bert Payne Reserve, Newport on 26 January 2015.
Nomination forms for the Awards can be completed online atwww.pittwater.nsw.gov.au/australia_day_awards Printed copies are available from the Council's customer service centres and libraries at Avalon and Mona Vale.
Entries for the Awards close on Friday 5 December 2014.Nominations can be mailed to: Community Relations Team, Pittwater Council, PO Box 882 Mona Vale, NSW 1660 or emailed to Pittwater_council@pittwater.nsw.gov.au.
Enquiries relating to the Awards or Pittwater's Australia Day event can be directed to the Community Relations Team on 9970 1172.
New Garden Organics Service Coming Soon
New garden organics bins will be distributed to Pittwater mainland households during October and November.
The rollout of lime green lidded 240 litre bins is expected to be completed mid November 2014.
Mayor Jacqui Townsend said residents would soon be receiving an information pack in their letterbox about the new garden organics service as well as the Do's & Don'ts of what to put in the new bins.
"I ask our mainland residents to bear with us as this transition of service and the bin rollout is an extensive project, which will be carried out in stages.
"One of the most important changes with the new roll out is the frequency of collection, which will now be fortnightly, starting from the end of October 2014, even if you haven't yet received your new lime lidded bin.
"During this interim period mainland residents can continue to use bundles, ties and hard-sided containers on a fortnightly basis, however once you receive your new garden organics bin, other bundles, ties and hard-sided containers will no longer be accepted," added Cr Townsend.
Cr Townsend advised that residents currently using 240L garden organics bins with lime green lids may continue to do so.
"Every fortnight up to two 240L garden organics bins will be able to be presented for servicing from each property" said Cr Townsend.
The introduction of the bin only based service aligns with the NSW Environment Protection Authority's (EPA) preferred resource recovery practices and proposed regional waste solutions.
Pittwater Council acknowledges that this Local Government Organics Collection Service Grant Program project was supported by the Environmental Trust as part of the NSW EPA's Waste Less, Recycle More initiative, funded from the waste levy.
Please note that only garden organics are allowed to be placed in the 240L lime green lidded bins. Council encourages the continued use of home compost bins and worm farms to reuse and recycle food organic waste such as kitchen scraps.
For information on the dates that the new fortnightly garden organics service commences in your street visit:www.pittwater.nsw.gov.au/gardenorganicsbin
Bilgola Bends To Be Resurfaced
13 October 2014 - Member for Pittwater Rob Stokes today announced work will begin this week to resurface the Bilgola Bends.
NSW Government funding has been secured for this long-awaited project which will involve the replacement of the road surface along Barrenjoey Road between The Serpentine's north and south access points.
This project follows other major road resurfacing works completed throughout Pittwater over recent years including Barrenjoey Road between North Avalon and Palm Beach and Pittwater Road between Mona Vale and Church Point.
"This vital project will deliver a greatly improved road surface," Rob Stokes said today.
"Improvements have long been needed so it's fantastic works are now able to get underway.
"Thousands of motorists use this section of road everyday but the surface simply isn't up to scratch.
"This project will deliver a smoother, more durable and safer road.
"Work is scheduled to be carried out over six night shifts between8pm and 5am from Tuesday 14 October until Thursday 30 October, weather permitting.
"Lane closures and detours will be in place whilst the work is carried out to ensure safety for road users and workers.
"Up-to-date information, including any date changes and detours will be displayed on electronic message signs along the road.
"This is another important road project that will be welcomed by local motorists," Rob Stokes said.
AVALON COMMUNITY GARDENS SPRING FESTIVAL 2014
SUNDAY 9TH NOVEMBER at 2 TASMAN ROAD, NORTH AVALON (Barrenjoey High School side entrance) - 10am - 3pm
Come and have FUN in our beautiful organic spring garden!

Our community garden is now 4 years old, and to celebrate we are holding a spring festival featuring yummy food, great music, produce and plant stalls, a stingless native beehive splitting workshop, kids activities, scarecrow making, garden tours and lots lots more!
Bring family and friends along - enjoy and learn!

Pittwater Dog Owners Put Wildlife At Risk
Pittwater dog owners risking the future of precious wildlife by ignoring signs prohibiting dogs in protected areas.
Pittwater dog owners continue to walk dogs, on and off the leash, in bushland where dogs are prohibited – killing or injuring wildlife, as well as disturbing breeding habits.
The Pittwater Council Dog Control policy was amended in November 2013 and now includes six reserves where dogs are fully prohibited. These reserves are Ingleside Chase, Irrawong, Warriewood Wetlands, Turimetta Headland, Bangalley Headland and the intertidal area of Careel Bay.
All of these reserves have the appropriate signage telling people that dogs are prohibited. However many people either ignore the signs, claim they didn't know the rules or, when questioned, tell bushland officers, "My dogs are leashed so what does it matter?"
Pittwater Council Principal Officer Natural Environment and Education, Matt Hansen claims the very presence of dogs in banned areas can have a devastating impact.
"Many species of wildlife view dogs as a natural predator, so even the scent of dogs can disturb wildlife enough to disrupt their natural behaviour. There have also been cases where roaming dogs have killed wildlife such as wallabies, as Council has picked up such images on fauna monitoring cameras," he said.
"Council staff and bushland contractors put a lot of effort into enhancing habitat for wildlife, including threatened species, in these areas. If people allow dogs in prohibited areas they can disturb wildlife to the point of not being able to successfully feed or breed."
Council strongly urges dog owners to be responsible and not bring dogs into prohibited areas and to obey signage in such areas. Dog owners in streets adjacent to bushland reserves are also urged not to let their pets to wander into bushland, even if they think their pet is not inclined to chase or kill wildlife
UNDERCLIFF HOUSE HERITAGE VALUES TO BE CONSIDERED
Monday 13 October 2014 - Minister for Heritage Rob Stokes today announced an Interim Heritage Order over the remains of the former Undercliff House on Pittwater Road, Manly.
Mr Stokes said the IHO was a temporary listing to enable heritage experts the time needed to assess the villa's potential state or local significance.
"During demolition of a commercial property on the site earlier this year, remains of Undercliff were discovered," Mr Stokes said.
"This building dates back to 1862 and the remains of Undercliff at 69 Pittwater Road could be of real heritage significance.
"The building is associated with a number of prominent Manly families, including the Smiths, the Smithers, the Hilders and the Loughs."
Premier and Manly MP Mike Baird said protecting the heritage of the state was a priority of the NSW Government.
"We want to allow time to assess the importance of any original heritage fabric that remains in the building," Mr Baird said.
"The effect of an IHO is that approval for any redevelopment at the site over the next 12 months will require approval by the State's leading heritage body, the Heritage Council of NSW.
"We want to do everything possible to protect our heritage and this step is important for this site.
"By granting this IHO, we are balancing development outcomes against heritage assets and ensuring that appropriate consideration is given to the heritage values of Undercliff House."
The IHO was made following a request from Manly Council.
Reform – the hot topic at LGNSW's Annual Conference, 19-21 October 2014, Coffs Harbour
Media Release: October 14, 2014 - Local Government reform, and the implications for NSW councils and their communities, will be the main focus of the upcoming Local Government NSW (LGNSW) Annual Conference to be held in Coffs Harbour from Sunday 19 to Tuesday 21 October 2014.
President of LGNSW, Cr Keith Rhoades AFSM, said the Local Government sector in NSW is facing an extraordinary period of change, following the announcement of the 'Fit for the Future' local government reform package by the NSW Government.
"Many councils are looking forward to hearing first hand from the NSW Premier, the Hon Mike Baird MP, on how his Government intends to work with and support all NSW councils.
"While some councils have responded positively to the Local Government reform package, others have concerns about what will happen if they don't meet the Government's criteria of 'scale and capacity'.
"Hopefully the NSW Premier and the Minister for Local Government, the Hon Paul Toole MP, who will address the Conference on day two and take part in a facilitated Q & A session, use this opportunity to shed some light on such issues.
"The Conference will also deal with a number of other issues impacting councils including the Federal Government's freeze on Financial Assistance Grants, which will leave a gaping $288 million hole in Local Government funding over the next three years.
"Other topics submitted by councils for discussion at the LGNSW Conference include utility privatisation and street lighting costs, public library funding, cost shifting, affordable housing, family day care and the Waste Levy – to name just a few," said Cr Rhoades.
The Conference business paper details all motions to be discussed and is available on the LGNSW website at HERE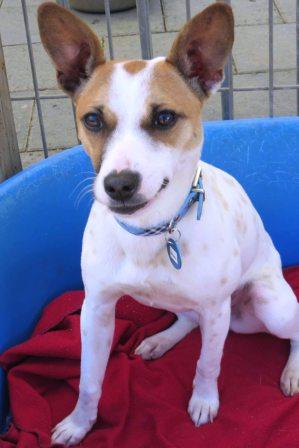 Pet of the Week
BREED: Basenji x Jack Russell
Lilac is a sweet but nervy girl. She is still trying to find her feet. She needs encouragement to walk and is a bit nervous of cars & other dogs. She enjoys cuddles & is happy to be picked up by strangers. She has a lot of energy and is still in that mouthy juvenile stage. She has a short coat and weighs 6.5kg. She comes desexed, C5 vaccinated, heartworm free and microchipped. Her adoption cost is $400.
To meet all dogs at call DoggieRescue on 9486 3133 or emailmonika@DoggieRescue.com. Visit www.DoggieRescue.com to see all our dogs. www.facebook.com/doggierescue
Surf Life Saving SA to Host Life Saving World Championships – Rescue 2018

Surf Life Saving SA will host the 2018 Life Saving World Championships, Rescue 2018, in Adelaide. The International Lifesaving Federation voted unanimously in favour of Adelaide and the city will be the first city in the world to host the event twice after the success of Rescue 2012.
Surf Life Saving SA CEO Clare Harris and President John Baker presented the successful bid at Rescue 2014 in France. Ms Harris said "I am delighted that Surf Life Saving South Australia has been successful in our bid application for Rescue 2018. Having travelled to Montpellier to present the bid and view Rescue 2014, I am confident Surf Life Saving SA can exceed all expectations for what I believe will be the best ever Life Saving World Championships!
"This will be a major event for us which will be managed out of state headquarters in West Beach. As the 'new' CEO the win comes as we progress through a period of change at Surf Life Saving in SA and this will be an exciting project to manage and be a part of over the next 3-5 years" she said.
The Life Saving World Championships, held every 2 years, is the largest lifesaving event in the world and with the addition of the World Youth Championships to the program, Rescue 2018 is set to be the largest Life Saving event ever held. 6000 athletes from around the world are expected to compete.
Surf Life Saving SA President John Baker said "With the introduction of a Youth Championships, Rescue 2018 is likely to be the biggest Life Saving World Championships ever held." He said "Hosting Rescue 2018 will give us a great opportunity to profile our iconic sport as well as the important role we play as an emergency service."
Enhancing the profile of Life Saving in South Australia is a key priority for the event for Surf Life Saving SA as are; creating a lasting legacy for clubs and broadening Life Saving's engagement with the public at a State level, especially focussing on families and inspiring youth to become a part of the Life Saving movement.
Ms Harris said "Our objective with the event is to maintain a family atmosphere with lots happening within the City of Holdfast Bay area. Even though the main arena will be at Glenelg, we will be ensuring we maximise involvement from our other City of Holdfast Bay Surf Clubs - Somerton, Brighton and Seacliff".
Rescue 2018 is supported by Events South Australia.
Tick Season for People and Pets
As the weather warms up it's important to be 'Tick Aware' as the potentially deadly Paralysis Tick, also known as the Scrub Tick, Bush Tick or Shell-back, thrives as the humidity rises.
These ticks are unique to Australia's east coast and the toxin from their saliva can cause various allergic reactions, infections, diseases and possible respiratory failure and death in both humans and pets.
Pittwater's environment is a magnet for Paralysis ticks which are most commonly found in humid bushland, backyards and in undergrowth.
To keep you free of ticks this season, there are many ways to reduce the risk of tick bites:
• Wear light coloured clothing to improve visibility of ticks, long sleeves, long pants tucked in socks when in tick areas
• Wear a tick specific insect repellent (check the label for suitability for use on children)
• Avoid brushing against vegetation
• Get in to the habit of checking yourself, your children and your pets thoroughly after being outside. Pay particular attention to behind the ears, the scalp, groin, armpits and backs of knees in people, and the hidden spots in pets such as ears, around lips, eye lids and between toes.
Removing a tick if you are bitten:
• Kill the tick where it is, by either spraying it with a pyrethroid aerosol, dab it with a permethrin cream or spray it with an ether containing spray to freeze it
• Do not attempt to kill it with methylated spirits, nail polish remover or petroleum jelly, and do not attempt to remove the tick by using household tweezers – this aggravates the tick and it injects more saliva containing toxins
• Wait for the tick to drop off or remove it without compressing it.
For dogs and cats, ticks are particularly dangerous. Symptoms included vomiting, wobbliness in the back legs, loss of appetite, difficulty breathing and a change in the animal's bark or meow.
In recent years there have been major advances in the availability of animal based tick preventative products, from spot-on treatments and chemical collars to oral medications. However these measures are not 100 per cent effective.
Professor Peter Irwin, an expert in tick-borne diseases at Murdoch University, has recently conducted two studies in Pittwater - one using molecular techniques on ticks removed from people (by doctors at the Mona Vale Hospital), wildlife and a few pets, and the second study was using dogs as sentinels for human infection.
Professor Irwin stated that evidence of many people becoming unwell after tick bite in the region, leads us to hypothesise that this is caused either by other (as yet unidentified) infectious agents (bacteria, viruses or protozoa) that are transmitted by the ticks, or that there are other (non-infectious) chemicals/molecules in the ticks' saliva/venom that cause illness.
Reference to Dr Irwin's Tick research can be found at:murdoch.edu.au/School-of-Veterinary-and-Life-Sciences/Research/Masters-and-PhD-opportunities/PhD-Ticks-and-Tick-borne-disease/
Information on:
Ticks and their life cycle can be found also at:www.medent.usyd.edu.au
Reducing the risk of tick bites and how to remove a tick can be found at pittwater.nsw.gov.au/environment/animals_and_plants/ticks
Allergic conditions caused by tick bites can be found at:Tiara.org.au
Eramboo Artist in Residency Extended Until October 31st
Newsflash! The deadline for applications for the Eramboo Artist Environment/Enliven Pittwater Artist in Residency program has been extended to 31 October 2014!
Whether your art practise is painting, installation, sound art or performance, this residency is a great offering for a local artist. Check out www.eramboo.com for info and application forms.
Eramboo Seeking Artist-In-Residence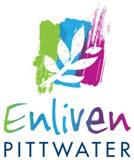 Pittwater artists are invited to apply for a three month residency at the Eramboo Artist Environment from late March to June 2015.
After the success of its first residency for a Pittwater artist earlier this year, Eramboo Artist Environment in partnership with Enliven Pittwater, is again offering one well-deserving artist a once-in-a-life opportunity.
The residency offers an artist the unique opportunity to develop his or her art practice in the supportive and creative environment of Eramboo located in Terrey Hills.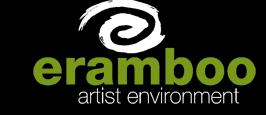 With free use of one of Eramboo's artist studios for three months, the successful artist will be able to totally engulf themselves in the creative process as well as tap into the professional support and networks provided at Eramboo. Eramboo's artistic director Susan Milne said the residency program was a career accelerator for a talented local artist wanting to personally invest and make a significant leap in their career.
"It provides them with space to create work, opportunities to connect with other artists and to engage in critical discourse," said Ms Milne.
Artist Imogen Cranna who was awarded the 2014 residency feels all aspects of the residency were extremely fulfilling as an artist.
"The freedom I had in generating my idea and seeing it developed through to a final stage was enriching for me as an artist.
"I always find that my creativity is nurtured at Eramboo and I constantly feel inspired when I work there," Ms Cranna added.
The 2015 resident artist will have the opportunity to show work in one of Pittwater's village centres. Pittwater Mayor Jacqui Townsend said she was again thrilled to be giving a local artist the chance to develop technical skills, creativity and exhibit completed work in one of our village centres.
"With so much talent in Pittwater, this program is a great way for Council to support our local artists. By exhibiting the artist's work in a public place we are helping them form a connection between themselves, their work and the community," added Mayor Townsend. The successful applicant will be announced in February 2015.
Application forms and guidelines are available at www.eramboo.com
For more information about the Enliven Pittwater program visit www.pittwater.nsw.gov.au/enliven
ROB HIRST - THE SUN BECOMES THE SEA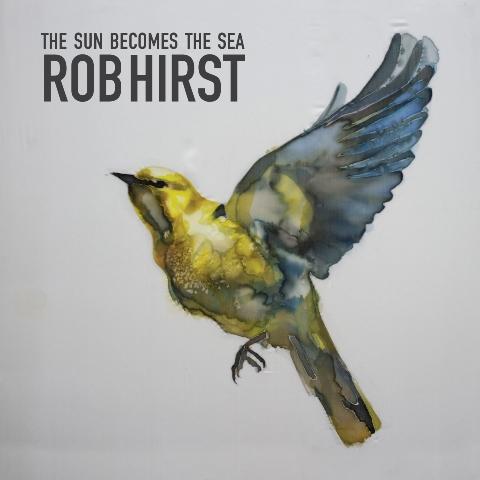 Rob Hirst has released his first album-length solo offering. The album is a perfect musical accompaniment to Berlin-based artist, Gabriella Hirst's gouache songbirds on silk. Both the art and the music display a strong affection and respect for the land, sky and sea, for the wondrous creatures which inhabit them, and for the courageous people who protect them. The single from the album, The Truth Walks Slowly (Preview here) is based on the true story of a six-generation Queensland cattle farmer, who's forced into a fight when the beauty and solitude of his pristine property is threatened by a gas mining company.
Hirst is joined on the recording by Rick Grossman on bass, Peter West on cello, Rob Woolf on keys, Jack Howard on trumpet, Johnny Graffham on steel and Jason Millhouse on guitar, to name just a few.
Rob Hirst is a musician and songwriter, a published author (Willie's Bar & Grill through Momentum) and magazine contributor. He is also one of the founding members of Australian rock group Midnight Oil. Probably best known for his incredible performances as the band's drummer, Hirst has written or co-written many of The Oil's best loved songs – a musical legacy which has thrown the spotlight on important issues from indigenous land rights through nuclear disarmament, youth homelessness and asbestos related diseases.
The album is available now: a gift to Rob's friends, fans and family. As Rob says: "I wanted to record some new songs at an unhurried pace, at our local studio, then invite some brilliant players I know to drop by and add their magic. My daughters Lex and Gabriella also sang along with me on a couple of tracks – for the first time ever - and Gabriella kindly allowed me to 'borrow' her beautiful painted birds for the artwork. It all came together so well: the whole project has been joyful from the beginning to the end."
Over the last 30 years, Rob has played, sung and written songs in The Ghostwriters, Backsliders, Hirst & Greene and The Angry Tradesmen and more recently with the instrumental surf rock outfit, The Break which features two of his fellow members of Midnight Oil, Jim Moginie and Martin Rotsey and Bass player Brian Ritchie of the US group, Violent Femmes.
20 Million Trees launched with first grants round now open
Media release: 2 October 2014 - The Australian Government is inviting communities across the country to get involved in the 20 Million Trees Programme with the first competitive grants round now open for applications.
The 20 Million Trees Programme was a key Coalition election commitment and is a vital part of the Australian Government's National Landcare Programme. The Government is investing $50 million over the next four years to re-establish Australia's green corridors and urban forests through the 20 Million Trees Programme.
It's an important part of the Government's total investment in natural resource management which amounts to over $2 billion over the next four years.
20 Million Trees projects can be undertaken in urban and regional Australia, on both public and private land, providing community and environmental benefit at the local level.
Communities, groups and individuals are invited to apply for grants between $20,000 and $100,000 to help set up their own 20 Million Trees project. Funding can be used to re-establish native vegetation, and create greener spaces to improve the liveability of local communities while increasing and improving habitat to support our threatened species.
A wide range of groups, organisations, and individuals in the community are encouraged to apply. This includes community groups, schools, landholders, landcare and conservation groups and local councils.
Applications for projects are now open and will close on 30 October 2014.
Project guidelines for the competitive grants round provide individuals and organisations with the information they need to apply for funding to start a tree planting project in their community.
As well as the grants, the Australian Government will also be running a tender process for Service Providers to undertake large-scale tree plantings. More details on the National Service Provider process will be available over the coming months.
More information about the 20 Million Trees programme is available at www.nrm.gov.au/20-million-trees.
Link Healthcare Islands week-end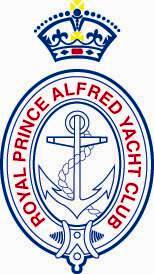 The annual flagship fundraising event for IdS will be the LinkHealthcare Islands weekend on 18 & 19 October 2014, which coincides with the 147th anniversary of the club.
The weekend features a Gala fundraising dinner on Saturday evening with live music, entertainment, great food and wine and a silent auction of unique items and experiences.
On Sunday, the Link Healthcare Islands race kicks off the day with a relaxed handicap start in the morning on Pittwater followed by an afternoon of entertainment and an Oktoberfest themed feast back at the Club where the focus is on fun, family, friends and fundraising. Everyone is welcome so keep this weekend aside and tell your friends.
NSW Government Asks You to Have Your Say
Review of commercial bill posting laws - Laws regarding commercial bill posting under review
What are we doing and why?
It is an offence under Section 6 of the Graffiti Control Act 2008 to post a bill without the consent of the property owner. The removal of these posters costs millions of dollars a year. However, the legislative options available to deal with Bill Posters are limited and require a review. The NSW Government has commenced a review to address this. The review will consider:
•transferring responsibility from the bill poster to the commercial entity/individual that gains financial benefit
•increased penalties
•implications for giving councils the power to issue penalty notices.
How can I have my say?
You are invited to submit your ideas and have your say in relation to the issue of bill posting by commercial entities by completing this simple form at www.surveymonkey.com/s/billpostingreview .
You can also contact us by emailingbillpostingreview@justice.nsw.gov.au
Your feedback will be used to inform the review of Section 6 of the Graffiti Control Act. The opportunity to submit your views will be open from 29 August to 31 October 2014.
This survey is anonymous. We will not be storing your personal contact details for any purpose.
NSW Privacy Commissioner - public survey - Privacy in NSW: what do you think?
What are we doing?
The NSW Privacy Commissioner is preparing a report on the operation of the Privacy and Personal Information Protection Act 1998 (NSW) (PPIP Act). To assist us, we want your views on privacy issues that have concerned you over the last 12 months.
Why are we doing it?
The PPIP Act sets up ways to protect personal information and to allow the investigation into complaints of breaches of privacy.
It has a number of safeguards that require NSW public sector agencies (including government departments, statutory bodies, councils and universities) to protect and handle your personal information appropriately.
How can you have your say?
We are inviting you to complete our survey, which should take around 5 – 10 minutes to complete. Please click this link to have your say on privacy issues.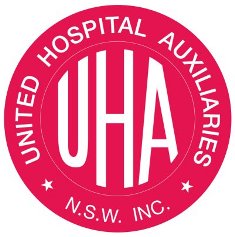 FUND RAISING STALLS FOR MONA VALE HOSPITAL AUXILIARY FOR THE FIRST HALF OF 2014
October 24: Stall, Centro Warriewood. Knitting, sewing and craft. 9am to 3pm.
November 1st: Stall, Pittwater Place, 9am to 3pm: Knitting, sewing and craft
November 8th: Sausage sizzle, Bunnings Narrabeen, 8am to 4pm
November 14th: Stall, Outside ANZ Bank, Avalon Parade, Avalon Bric-a-brac, craft, knitting. 8.30am to 4pm.
November 21st: Stall, Mona Vale hospital foyer, 9am to 3pm: Baking, knitting, sewing, craft
November 28th: Stall, Centro Warriewood. Knitting, sewing and craft. 9am to 3pm.
December 6th: Stall, Pittwater Place, 9am to 3pm: Knitting, sewing and craft
Reporting Car Crashes in New South Wales – Changes come into Place October 2014
NSW Police are announcing changes to the way traffic crashes are reported in NSW along with a month-long education campaign.
The changes, which come into effect on 15 October 2014, are part of a red-tape reduction initiative and will result in a more streamlined process for motorists.
What does this mean for the average motorist?
Drivers involved in traffic crashes where their vehicle needs to be towed - where no one is injured, all parties exchange particulars and no one is under the influence of drugs/alcohol - can now organise their own tow and leave the area, and later report the crash to the Police Assistance Line on 131 444.
In addition, drivers will no longer need to report minor collisions to police, even for insurance purposes.
Traffic and Highway Patrol Commander, Assistant Commissioner John Hartley, said these changes will result in a more streamlined process for motorists.
"The changes will mean drivers involved in tow-away only collisions will now be able to safely make their way off the road and organise their own tow from the area.
"With advances in technology, vehicles are now equipped with more safety features such as airbags that when activated may result in a vehicle needing to be towed after a crash.
"Previously vehicles without these features could have been driven away – this means in recent years we have seen more motorists waiting by the roadside.
"With drivers now able to move their cars off the road quicker and more efficiently, we will ultimately see a reduction in blocked lanes and traffic delays.
"The safety of drivers will also improve as they will be able to move from the crash site as soon as practicable, minimising the likelihood of any injury from a secondary impact as well as unnecessary wait time.
"Police resources will also be freed up to focus on broader road safety and other investigations," Assistant Commissioner Hartley said.
Key changes:
*From 15 October 2014, police will need to be called to attend and investigate crashes that fall into the below criteria:
1. Where a person is killed or injured;
2. Parties fail to exchange particulars;
3. A driver is under the influence of alcohol or drugs.
Police will also attend to direct traffic and deal with hazards or debris on the road, as well as assist with the tow of heavy vehicles.
Currently they attend and investigate where a person is killed or injured; parties fail to exchange particulars; a driver is under the influence; or, a vehicle involved requires towing from the scene.
From 15 October 2014, in such instances if a vehicle requires towing from the scene and no one is injured or under the influence, and all parties exchange details:
Motorists should organise their own tow and have their vehicle removed from the scene as quickly and safely as possible. Once this has occurred they should report the crash to the Police Assistance Line on 131 444.
*Also, from 15 October 2014:
Reports of 'minor' traffic crashes –where vehicles do not require towing - will no longer require a police record to be made. Police event numbers will no longer be issued for these incidents.
Education campaign:
NSW Police will provide information about the changes to come into effect on a variety of platforms prior to the 15 October 2014 commencement date. These will include:
• Media releases and press conferences to highlight the changes;
• Social media posts - Facebook and Twitter - throughout September and October, with messaging outlining the changes to come into effect;
• Radio advertising, to commence in October to lead into the start date;
• Detailed information on the NSW Police Force website;
• Motorists will also be sent information in their registration renewals, including a 'flowchart' with step-by-step instructions on what to do in a crash, which can be kept in your glove box.
For further detailed information, please visit:www.police.nsw.gov.au/community_issues/road_safety

OnIslands Eramboo Collaborative Arts Festival: 13 - 30 November 2014
This year Eramboo has been undertaking one of the most ambitious arts projects ever produced in this region.
Pittwater Councillor Selena Griffith has been working as lead curator with Eramboo and over 70 (mostly Manly, Warringah and Pittwater) local, regional, national and international participants, both emerging and established, as part of Eramboo's professional development program.
OnIslands: Eramboo celebrates the power of creative collaboration by forming artists, musicians, poets, writers, performers, dancers, sound escapists, architects, planners, designers, photographers, filmmakers and other creative practitioners into cross disciplinary teams.
All have been asked to respond to the theme of OnIslands through producing collaborative, site specific works. Their efforts, which are shaping up to be very exciting and diverse, will be on display over Nov 13 - 30 at OnIslands : Eramboo Collaborative Community Arts Festival. Over this period Eramboo will be open to the public and to school and other groups to visit.
A series of workshops, performances, tours, curator and artists talks will run in parallel to the exhibition of works. There is a festival website www.onislandseramboo.com that has links to all the activities associated with the project including school and group visits.
The team behind this great new venture are also looking for support to help us deliver an amazing creative experience.
Cr. Griffith told us Friday, "It is important for us to build a community around the project and we are doing this by running a crowd funding campaign on Pozible. You can find the link herehttp://www.pozible.com/project/185346.
There are many great rewards for supporting us in this campaign and donations start as little as $5."

LEGO AT THE LIBRARY
Local children will have the chance to join a club specialising in one of the most enduring playthings of childhood. Mona Vale Library has started a Lego club on the first Sunday of each month from 2pm to 4pm. Next is November 2nd 2014. The club is open to children aged between seven and twelve years of age, with younger children welcome with parental supervision. If you are interested in attending a Lego at the Library session contact the library on 9970 1622 or book in person at the library, 1 Park Street, Mona Vale.
New Season for Sailability Pittwater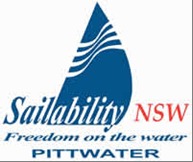 Sailability Pittwater is a volunteer organisation which provides sailing for people with a disability. Our main recreational sailing activities are at Rowland Reserve, Bayview, and we run competitive sailing for people with a disability out of RPAYC Newport.
We are currently looking for new volunteers for our Saturday morning program at Rowland Reserve and Tuesdays at RPA. Visit our website for more information atwww.sailability.org/au/pittwater or call John on 99825656 / 0409391065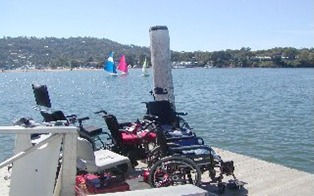 October 12 - 18, 2014: Issue 184
October 5 - 11, 2014: Issue 183