Community News: January 2022
January 23-29, 2022: Issue 523
This Issue:
Remarkable Rescue At Warriewood Blowhole: Tragic Spike In NSW Coastal Drownings Sparks Call For People To Heed Safety Messages

Careel Creek Cleaners Inspire A Way Forward For World Wetlands Day 2022 On February 2nd

Alpine Odyssey - Trekking For Wildlife

Aquatics 60+ Rescues At Avalon Beach Two Days Into New Year

Mackellar Independent Sophie Scamps Heeds Climate Change Concerns

Wildcard Clubs Announced For Hyundai Australian Boardriders Battle Newcastle Grand Final

Comanche Sets A New Race Record And Wins The IMA Trophy In 2022 RORC Transatlantic Race – Former Avalon Beach And Australian Olympian Mitch Booth Skipper

Pictures Summer in Pittwater: January 2022 - some of what's been happening
NSW Surf Boats State Team Announcement

DIY Ideas DIY Backyard Cricket Pitch There's nothing like a game of backyard cricket during Summer and nothing to stop you from making a great quality pitch at home. This Issue a few tips to help make your backyard cricket pitch worthy of the game.
Summer Babies: Butcher Bird + A 1953 Insight On These By Bill Grayden

Food Summer Stone Fruit: The Peaches, Apricots, Nectarines, Plums

Make A Splash With The Sydney Seahorse Art Project: For Youngsters This Summer
Environment Summer Babies 1: Butcher Bird + A 1953 Insight On These By Bill Grayden, Summer Babies 2: Bluetongue Lizard, Avalon Dunes Bushcare: Sunday Feb 6th, World Wetlands Day 2022, Birds Flock To Breed In North-West NSW Wetlands, Narrabeen clean up: Jan 30th, Bushcare In Pittwater, Sydney Wildlife Rescue: Helpers Needed, Citizen Scientists Needed To Help Record Impact Of Fires On Biodiversity, Aboriginal Land Claim Granted On Reserve At Naremburn, NSW Campaigns Clean-Up And Reduce Litter, Promise Delivered On Protecting Liverpool Plains Land, Past Eight Years Warmest Since Modern Recordkeeping Began, Kurri Gas Plant Approval Gives Fresh Cabinet The Same Old Stink: Lock The Gate Alliance NSW - Climate Council, Victory For NT Community As Pitt's Methodology Renders Empire Fracking Grants Void, Territory Frack Fest Free For All: Origin Exploration Plan A Terrifying Indicator Of What's To Come, Fracking Queensland's Lake Eyre Basin Could Unleash 300 Million Tonnes Of GHG Each Year: New Report Findings, New Fracking Plan For The Kimberley, Draft Cycling Strategy For NSW's National Parks, Home Design To Drive Energy Bills Down, New University Of QLD Conservation Tool Calculates The Optimal Time To Spend Researching A Habitat Before Protecting It, The most social bird of the year: why superb fairy-wren societies may be as complex as our own, We've unveiled the waratah's genetic secrets; helping preserve this Australian icon for the future, Lost Birds And Mammals Spell Doom For Some Plants: Animal-Dispersed Plants' Ability To Keep Pace With Climate Change Reduced By 60%, Researchers Find Nonnative Species In Oahu Play Greater Role In Seed Dispersal, Regent honeyeaters were once kings of flowering gums; Now they're on the edge of extinction- What happened?, Without urgent action these are the street trees unlikely to survive climate change, Weakening Australia's illegal logging laws would undermine the global push to halt forest loss, Sydney's dams may be almost full but don't relax because drought will come again, Experience the spectacular sounds of a Murrumbidgee wetland erupting with life as water returns, Fire management in Australia has reached a crossroads and 'business as usual' won't cut it, Surprisingly few animals die in wildfires – and that means we can help more in the aftermath, This WA town just topped 50℃ – a dangerous temperature many Australians will have to get used to, Ocean heat is at record levels with major consequences, Green hydrogen is coming - and these Australian regions are well placed to build our new export industry, Sponges can survive low oxygen and warming waters; They could be the main reef organisms in the future, They live for a century and clean our rivers- but freshwater mussels are dying in droves, Community Gardens, Reserves, Environment History

Inbox News Study Finds Anticoagulant Has Beneficial Side-Effects For COVID-19 Patients, Under A Moon Spell: Shark Attacks Related To Lunar Phases, Changes In Sleep and Biological Rhythms From Late Pregnancy To Postpartum Linked To Depression and Anxiety, How A Contagious Cancer Spread Among Clams, Scientists Uncover 'Resistance Gene' In Deadly E. Coli, One In Five Future Thyroid Cancers Linked To Excess Weight, Epstein-Barr Virus May Be Leading Cause Of Multiple Sclerosis, Who are the 'Original Sovereigns' who were camped out at Old Parliament House and what are their aims?, Sportswashing: how mining and energy companies sponsor your favourite sports to help clean up their image, Take a closer look: how more and more students are catching the citizen science bug, Thar she blows! An expert's guide to whale watching 101, Students Defy Lockdown With HSC Glory, "Islas Afortunadas" - Fire Island, Good Vibrations, Off To School In 2022 A Bit Quicker Than A Hundred and Four Years Ago, We asked 6 scientists what inspired them to pursue a career in science; Here's what they said, What is the value of a wave? How changes to our coastline could wipe out surfing's benefits, Hitting the beach this summer? Here are some of our top animal picks to look out for, Leaf at first sight: how leaf-curling spiders pair up and build a family home, The epic 550-million-year story of Uluṟu and the spectacular forces that led to its formation, AvPals: Suspension Of Activities Until March 2022, Star Studded Premier's Gala Concerts Are Back, New 'Council Of Elders' To Champion Concerns Of Older Australians, Your Pandemic Story, Dried Goji Berries May Provide Protection Against Age-Related Vision Loss, Hitting the beach this summer? Here are some of our top animal picks to look out for, Exercise Alters Brain Chemistry To Protect Aging Synapses, Heart Disease Causes Early Brain Dysfunction And Can Treble Key Alzheimer's Protein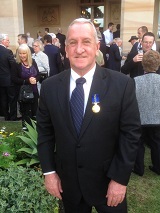 Profile of the Week
Warren Young OAM: Celebrating 40 Years As A Patrolling Life Saver At Avalon Beach
Pittwater is rich with people who quietly go about investing their time, energy and acumen into our community, not just in one role, but sometimes undertaking many roles and doing so, as a volunteer, not just for a year or two, but for decades.
On June 9th 2014 Warren Young was awarded an Order of Australia Medal - and OAM for 'Services to Surf Life Saving'. A read through of all he has done through years as an Avalon Beach SLSC member, where he is a Life Member, indicates this gentleman has done a great deal for many for a long time.
On the first week of January 2022 Warren realised ''40 consecutive years at the one place – it was 40 years ago this week that I did my first Patrol.''
This week we caught up with Mr. Young.
The sight of traffic around school drop off time that will happen later this week, on the first day back to school for 2022, reminds of stories my grandmother used to tell of her horse and riding to school in the days before there were school buses or boats to bring children across the water to school.
Of course in Pittwater school was often reached by a long walk ('Shank's Pony' - your feet! ) or on horseback in the days before there were good roads or school buses. There are people among us still who recall riding all the way from Palm Beach to St. Ives as weekend 'fun' and people who still enjoy riding their horses now - the Ingleside Riders Group for example.
This Issue a few insights into our early schools and our passions for ponies.
Pittwater Offshore Newsletter: January 21, 2022
Click on Logo to access the latest PON:

To contact Roy: editor@scotlandisland.org.au
Ride With Aboriginal People 2022
Dear Supporters and Friends, Warami or All-a (Hello)
Your invitation to the 2022 Bike Ride with Aboriginal People on 26th January 2022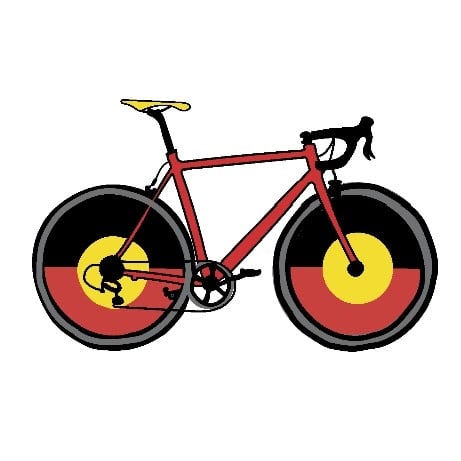 This is not just for Bike Riders, so come along and support Aboriginal people by being involved in the ceremony at Kay-me-my Country (Manly) or Garigal Country (Church Point.).
Be at the start of the 26.8k ride on 26th January 2022, 7.00 am at the Manly Memorial, part way between the wharf and the Manly Art Gallery where you will enjoy the beautiful sounds of the didgeridoo to send you on your way.
Or join us about 10.00 am in Garigal Country at Church Point Wharf. There will be with a Welcome to Country. Then listen to a special Aboriginal song by Aleta Wassell in Dharug language with the sounds of the didgeridoo, clap sticks and a sing along.
We all come together as one, the way it should be!
This ride is a gesture to acknowledge that not all Australians see Australia Day in the same way and to stand with Aboriginal people's and aim for unity for all Australians.
It's difficult to understand or accept the number of coal and gas fracking operations that have and are being approved by the Australian Government over objections from Aboriginal People's.
The Australian Government spent $10.3 billion 2020-21 subsidising coal and gas companies yet there are many Aboriginal communities without adequate housing, health care, quality food and clean water.
The Federal Government announced
in March 2021
Aboriginal communities were in phase 1B Covid 19 vaccination rollout, 9 months later over 90% of non-aboriginal Australians are fully vaccinated and only 55% of Aboriginal and Torres Strait people are fully vaccinated.
The Ride supports the rights of the Wangan and Jagalingou Peoples to stay on their country and protest to stop the Adani coal mine.
Waddamuli or hello to Coedie.
We look forward to seeing you there and hope you like the new T shirt design with contemporary Aboriginal artwork.
We would like to acknowledge the help and support of Aunty Clair Jackson and Karen Smith AHO.
Thank you.
Colin Hutton and Uncle Neil Evers.
PS: Please tell your friends.
We now pick up riders at Dee Why, Narrabeen or Mona Vale.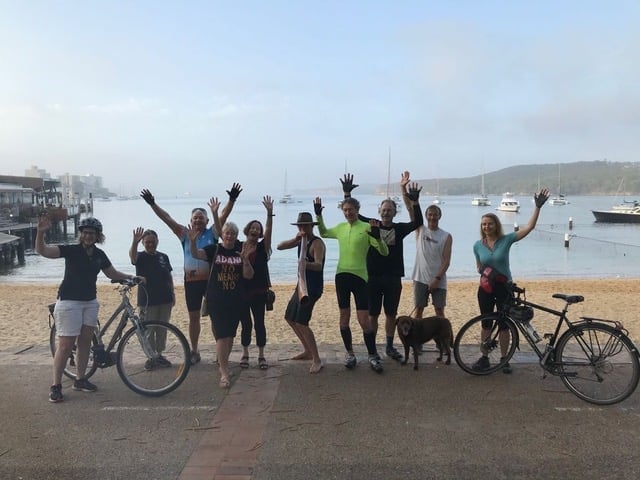 Operation Australia Day 2022
Operation Australia Day 2022 commenced at 00.01am Friday 21 January 2022 and
runs until 11.59pm on Tuesday 1 February 2022.
Police have launched a high-visibility traffic operation across the state during Australia Day and for the remainder of the school holidays.
While double demerits won't apply during the operation, additional police will be deployed across both metropolitan and regional areas in NSW over the busy period.
Avalon Dunes Bushcare
Avalon Dunes are really special and need our special care. Tiny birds like Blue Wrens like the thick bush, but we need to get rid of weeds that will take the place of good bird habitat.
We'll be back on Sunday February 6, meeting at 8.30 near the Montessori School, off Tasman Rd.
We're concentrating on chasing Morning Glory, peacefully weeding and chatting in the shade. Quite a bit is left for next time though.
Can you give us a hand?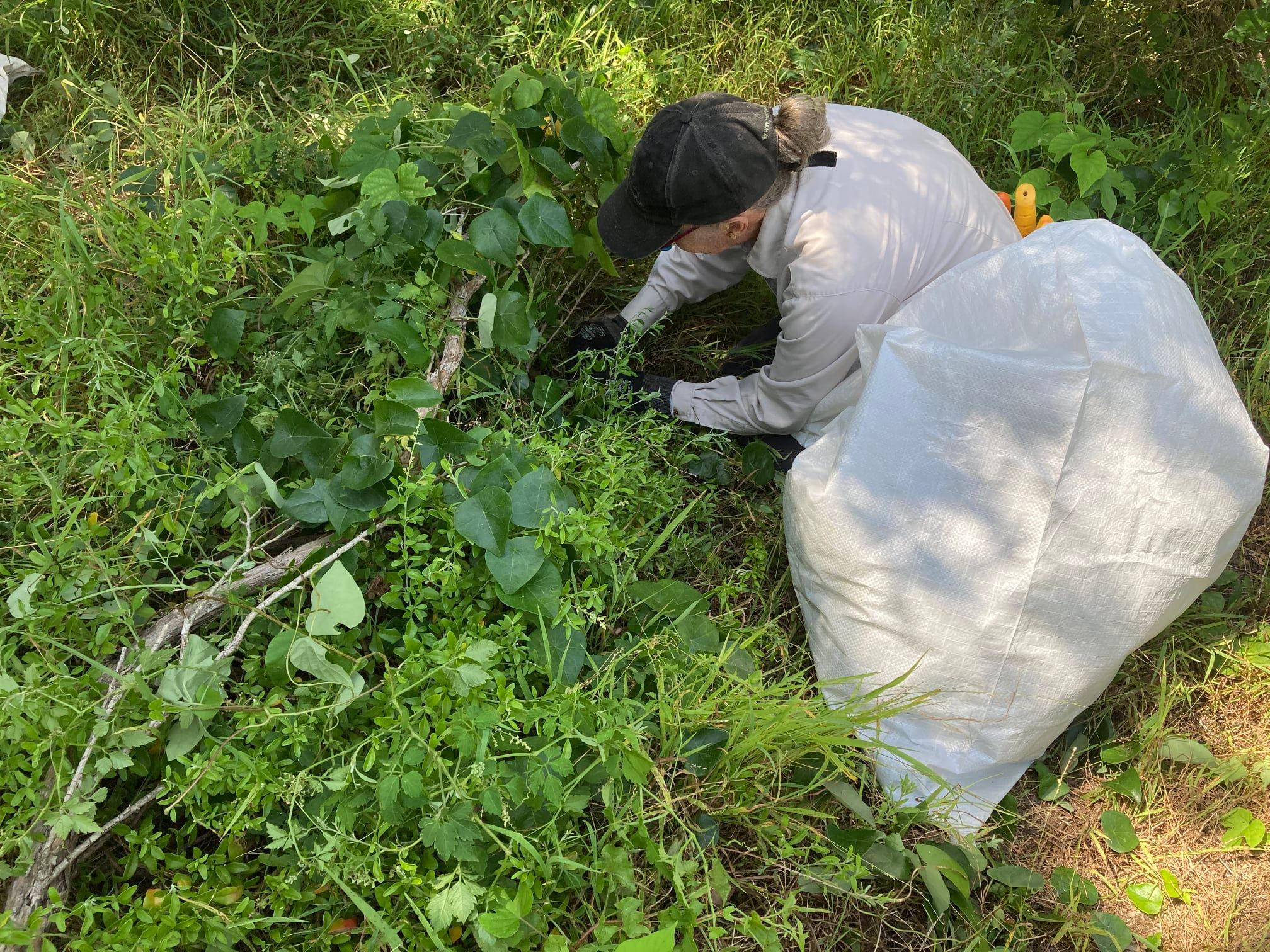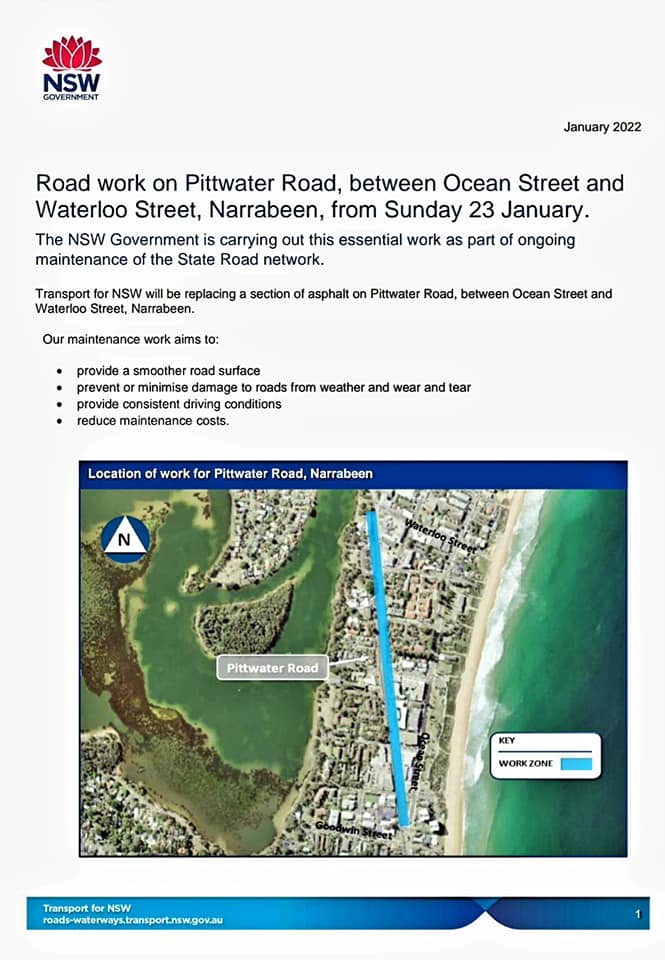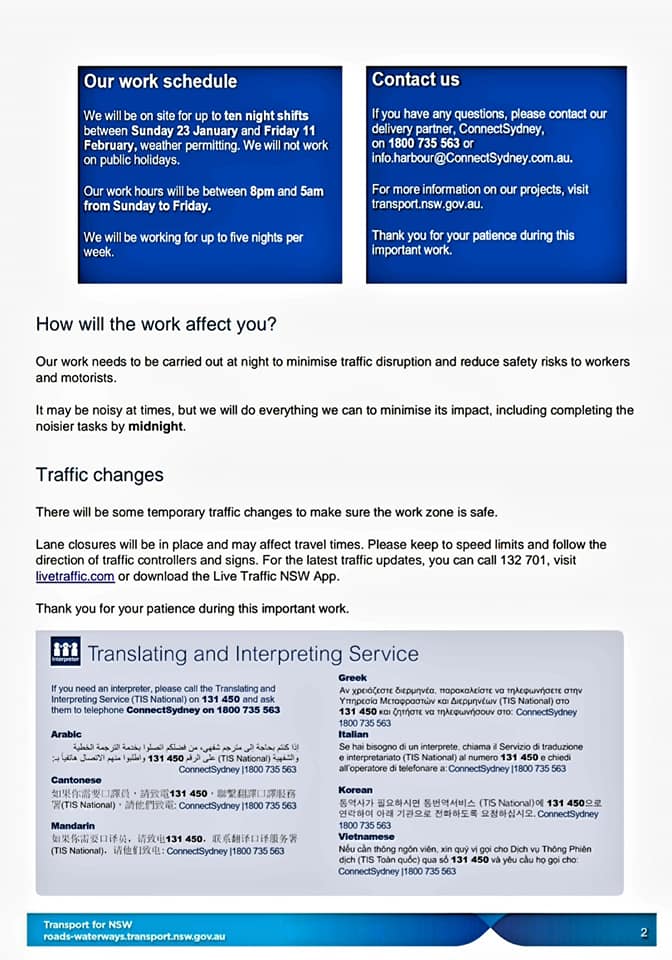 Major Construction Of Western Harbour Tunnel To Begin In Mid-Year To Save 20 Minutes Travel Time
Wednesday January 19, 2022
Construction of the Western Harbour Tunnel will begin within months, after a $722 million contract was awarded to deliver the first stage of tunnelling, the NSW Government has announced today.
Premier Dominic Perrottet said the joint venture between John Holland and CPB will build about 1.7 kilometres of tunnels from Rozelle to Birchgrove.
"This is a critical milestone which will support hundreds of jobs and ensure significant benefits for drivers, including improved travel times and reduced congestion," Mr Perrottet said.
"The tunnel will not only revolutionise how we get around Sydney but also take the pressure off other major roads including the Sydney Harbour Bridge, Sydney Harbour Tunnel, Anzac Bridge and Western Distributor."
The Western Harbour Tunnel will link WestConnex at Rozelle with the Warringah Freeway at North Sydney via 6.5 kilometre tunnels under Sydney Harbour, with three lanes in each direction.
Minister for Metropolitan Roads Natalie Ward said the new tunnel is part of a major infrastructure boost to expand our motorways and serve our growing city.
"We all want to have the quickest and smoothest journey possible and this terrific project will slash travel times from one side of the harbour to the other," Mrs Ward said.
"You'll
save up to 20 minutes in a journey
from Sydney Olympic Park to North Sydney and up to 15 minutes from North Sydney to the airport at Mascot."
It's estimated the new tunnel will reduce traffic on the Western Distributor by 35 per cent, Harbour Tunnel by 20 per cent and Harbour Bridge by 17 per cent.
Member for North Shore Felicity Wilson said that early works, including geotechnical investigations into the detailed tunnel design, will start this month.
"Major construction will begin in the middle of this year and I know drivers can't wait to reap the rewards of this much-needed additional harbour crossing," Ms Wilson said.
John Holland and CPB are currently delivering the Rozelle interchange as part of WestConnex, with the new Western Harbour Tunnel contract ensuring a seamless continuation of tunnelling work already underway.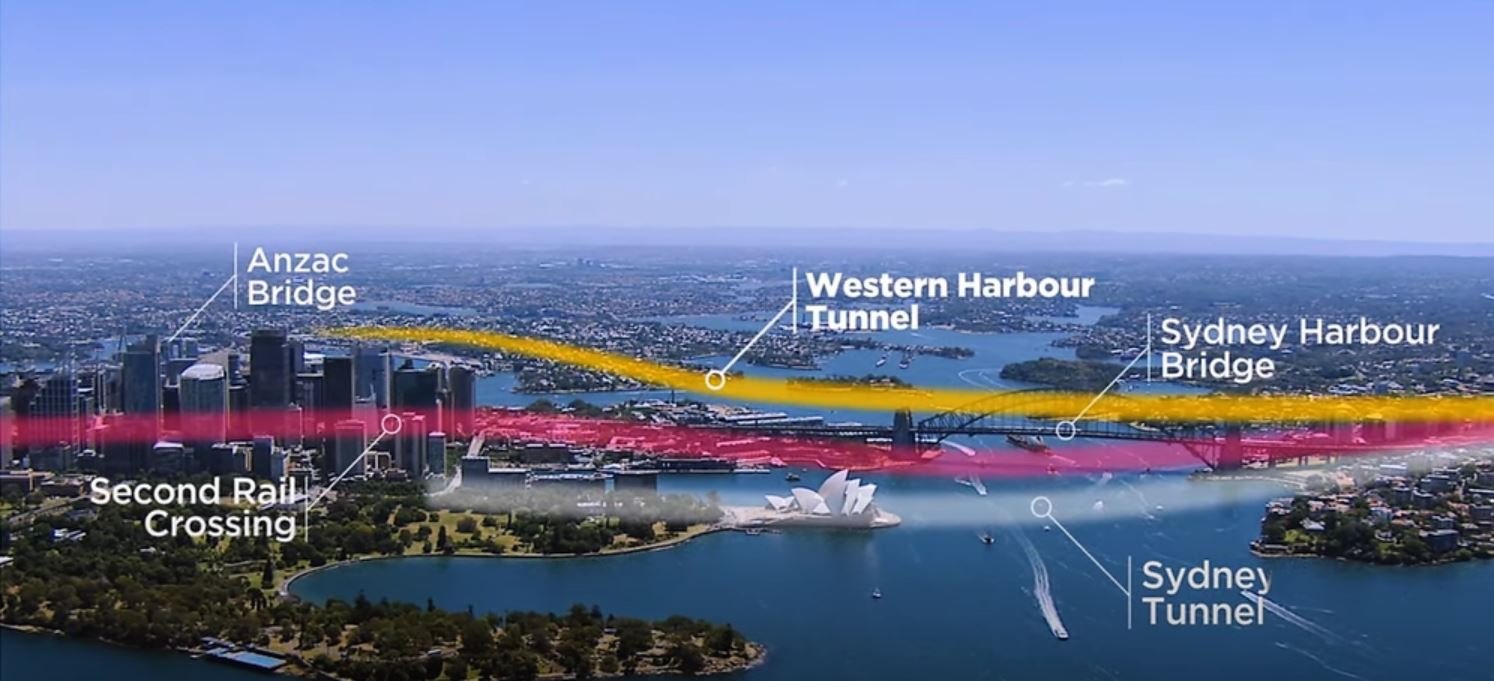 Image; The tunnel will start at the Rozelle interchange and head under the Harbour to the Warringah Freeway.(Supplied: NSW Government)
Stage Is Set For Second Package Of Western Harbour Tunnel Project
Transport for NSW has today confirmed the short list for the tenderers for stage two of Western Harbour Tunnel project which will see a second tunnel crossing across Sydney Harbour.
The successful parties of ACCIONA Construction Australia, Bouygues Construction Australia & VINCI Construction Grands Projects JV, and John Holland, CPB Contractors and UGL Engineering JV will now begin the formal tender process.
A spokesperson for Transport for NSW said progress on the Western Harbour Tunnel is well underway.
"We have reached a very exciting time for the project with early works set to start next week, the contract being awarded today for stage one and the announcement today of the tenderers for stage two," the spokesperson said.
"The second package will be to deliver the remainder of the Western Harbour Tunnel, including the balance of northern tunnelling from Birchgrove, through Sydney Harbour and onto North Sydney, the marine work and all the tunnel fit-out.
"We offer our congratulations to the shortlisted tenderers and look forward to working with them as we continue to work through the tender and procurement process."
It is expected the successful tenderer will be announced later this year.
"Once completed, Western Harbour Tunnel will change the way people move around Sydney and provide more options for motorists, whilst also reducing traffic on the Sydney Harbour Bridge and Tunnel, Anzac Bridge as well as the Western Distributor," the spokesperson said.
"Combined with the Warringah Freeway Upgrade, there will be improved public transport connections, with quicker access to interchanges and a new, direct connection to North Sydney, and more opportunities for bus routes to the Inner West."
APA Woolies Survey
The Avalon Preservation Association are asking members and local residents to complete the attached survey to provide a clearer picture of the response to proposed changes to the Avalon Beach Woolworths store.
These changes involve converting this store to a 'Neighbourhood Metro store", which would include a delicatessen and a pre-prepared meal section, raising some concerns that the present product range may be reduced by space limitations, and everyday grocery items may not be so readily available, or prices may rise. This could mean it may then be necessary to travel to Woolworths in Mona Vale or Coles in Newport, or order online.
Palm Beach Whale Beach Association and Clareville and Bilgola Plateau Residents Association will be distributing the same survey and, depending on the results, a meeting will be set up with Woolworths at senior level to a. establish exactly what they are planning, and b. make it clear what residents want.
This survey form is designed to be: downloaded to your computer/opened, filled in, saved, then attached in a return email to APA -
avalonpreservationa@gmail.com
Alternatively, you can: print survey, fill in, scan, and attach to a return email to APA (address above).
We obviously need as large a membership and residents response as possible.
Avalon Preservation Trust
Incorporated as Avalon Preservation Association
Zonta Club Of Northern Beaches 2022 Women's Day Breakfast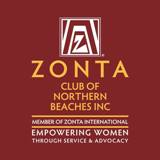 The Pittwater International Women's Day Breakfast 2022
will be held

at the Royal Price Alfred Yacht Club on Wednesday 2nd March 2022

in accordance with NSW Health Orders relevant at the time. Another interesting speaker is being arranged and The Pittwater Woman of the Year will be announced.
Bookings will open in late January.
Professional women who want to help other women in the local community and overseas, and who want to share in friendship and networks and are keen for the opportunity to share their skills.
Club members meet for dinner and Zonta business on the fourth Monday of each month.
We welcome anyone interested in our club to come to a meeting.
Please contact us at:
Zonta Club of Northern Beaches Inc. 6 Siobhan Place, Mona Vale NSW 2103
New Mayor And Councillors Of North Sydney Council
Councillor Zoë Baker has been elected as the new Mayor of North Sydney Council.
The Councillors voted for Mayor Baker at their first meeting of the year on Monday 10 January. Councillor William Bourke was elected as Deputy Mayor. Mayor Baker will serve in the role until September 2023, and Councillor Bourke as Deputy Mayor until September 2022.
Mayor Baker paid tribute to the former mayors before her who paved the way for women in local government in North Sydney including her mother Carole Baker and the longest serving Mayor of North Sydney Genia McCaffery.
"I am incredibly lucky to be the daughter of Carole Baker, the first woman mayor of North Sydney, serving in that role over 40 years ago. My mother instilled in me a deep expectation of and commitment to active public service. I'm exceptionally fortunate to stand on the shoulders of the incredible, formidable women who came before me," Mayor Baker said.
"Our community elected a progressive Council. Whether this is their first term, or they have been re-elected, we all share the singular honour of serving our community."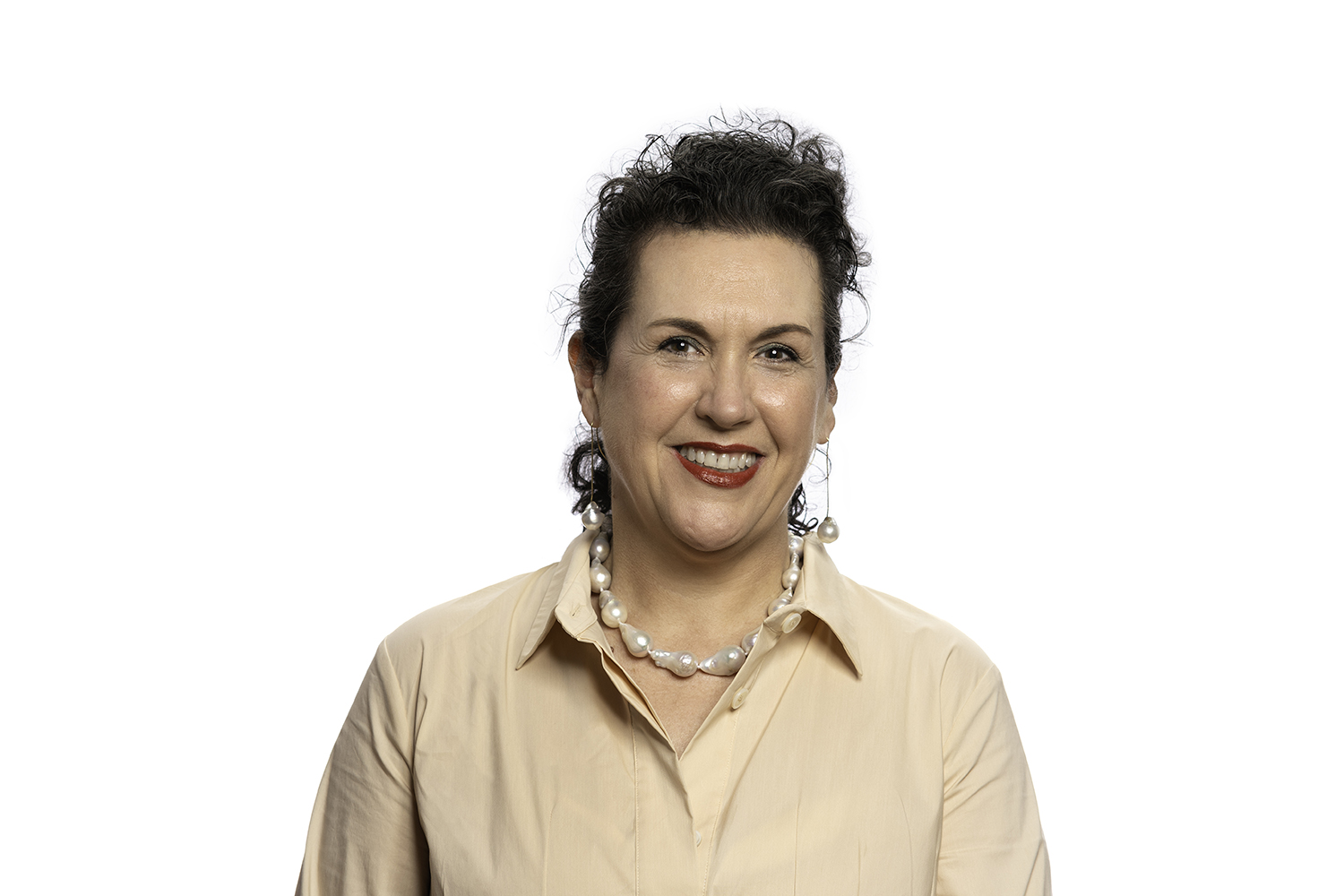 Mayor Zoe Baker
Mayor Baker said the new Council would hit the ground running with a list of priorities already in motion, including a commitment to greater public participation and transparency, arresting overdevelopment, increasing public open space, and standing up to the State Government on the devastating impacts of major infrastructure projects on our community.
At their meeting on Monday night, the Council passed a motion to begin the process to amend the North Sydney LEP to remove the addition of residential flat buildings in R3 medium density zones. They also passed a motion to commence a review of the creation of a heritage conservation area in Parraween St, Cremorne.
The North Sydney local government area is split into two wards, Cammeraygal and St Leonards. Five Councillors were elected in each ward at the elections on December 4.
The Cammeraygal Ward Councillors are:
Jilly Gibson
Ian Mutton
Shannon Welch
Georgia Lamb
MaryAnn Beregi
The St Leonards Ward Councillors are:
James Spenceley
Godfrey Santer
Zoe Baker
William Bourke
Alanya Drummond.
Five of the Councillors are new to Council and the other five are returning Councillors. Six of the ten councillors are women.
The next Council Meeting will be held on Monday 21 February 2022.
#SicklySweet Social Media Campaign On Sugary Soft Drinks Rolls Out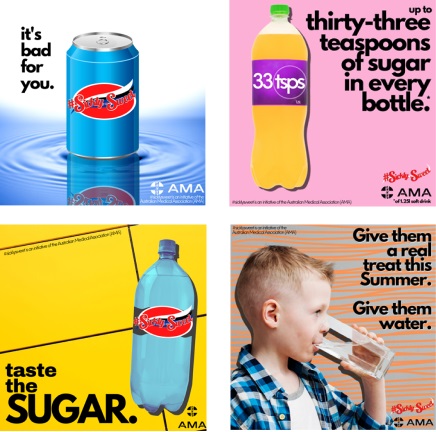 A new social media campaign to educate Australians about the health risks of drinking sugar-laden drinks has been launched.
AMA President Dr Omar Khorshid said the #SicklySweet campaign is a creative, highly visual campaign which turns the tables on sophisticated soft drink ads, directed at young people each summer.
"The campaign asks us to think about how much sugar we consume," he said.
"It may come as a surprise to many Australians that there are eight to 12 teaspoons of sugar in an average 375ml can of soft drink. It is, however, no surprise these drinks are contributing to obesity and preventable diseases like type 2 diabetes, heart disease, stroke, and some cancers."
Dr Khorshid said Australian's drink at least 2.4 billion litres of sugary drinks every year, with young males the biggest consumers."
"It's a staggering figure, and we think Aussies need to know what they are consuming and the impact it can have on their long-term health," he said.
"Sugary drinks used to be a special treat, but they're now an every-day product, bringing addiction, and major health problems."
Dr Khorshid said with the COVID-19 pandemic continuing it was important not to overlook other major health issues facing the nation.
"Amidst all the fear and uncertainty as we as we start another year of this pandemic, it's important to remember there is also a lot we can do to take charge of our own health in the longer term.
"Sugary drinks are a ticking time bomb for the nation's health, and we urge Australians to choose water whenever they can. We would like to see Australia go the same way as the UK and introduce a tax on the sugar in the drinks – sending a clear signal to consumers that these drinks are bad for you.
"The overseas experience shows when a tax is placed on sugary drinks there are clear health benefits."
He said the #SicklySweet social media campaign will be on Twitter, Facebook, and Instagram.
Coronavirus Impact
Due to contracting coronavirus, despite living in isolation, being careful
and
vaccinated, and being
very ill as a result
, the first Issue of 2022 has been scaled back to what could be done while ill.
We apologise, hope to recover, and get back to usual coverage ASAP.
Luckily Pittwater Online is still FREE, always has been, so is unlikely to mess up any economic or 'let it rip' state and federal statistics or policies.
NSW Health Statistics since January 1st 2022 provide counts which show tens of thousands from the Northern Sydney Local Health District have contracted Covid. As many commentators state these are vastly underestimated there may be a lot more who are similarly very ill, or fighting for their life in hospital.
As of
January 20th, 2022 there are 8, 869 active cases of Covid in this LGA.
Our heartfelt condolences to those who have lost their loved ones from coronavirus in 2022, which includes 12 people from this area.
NSW Health Statistics:
January 1st – 4 deaths Cases: 2,238 are from Northern Sydney LHD
2nd – 2 deaths
Cases:
1,999 are from Northern Sydney LHD
3rd – 4 deaths
Cases:
1,889 are from Northern Sydney LHD
4th – 2 deaths
Cases:
1,979 are from Northern Sydney LHD
5th – 8 deaths
Cases:
3,667 are from Northern Sydney LHD,
6th – 6 deaths
Cases:
3,538 are from Northern Sydney LHD
7th – 11 deaths - one person was from northern Sydney, Cases; 4,172 are from Northern Sydney LHD
8th – 9 deaths Cases; 4,392 are from Northern Sydney LHD
9th – 16 deaths Cases; 2,505 are from Northern Sydney LHD
10th – 18 deaths - one person was from Northern Sydney, Cases; 1,811 are from Northern Sydney LHD
11th – 11 deaths - one person was from Northern Sydney, cases; 2,345 are from Northern Sydney LHD
12th – 21 deaths -
four people were from the Northern Beaches,
cases; 3,237 are from Northern Sydney LHD
13th – 22 deaths -
seven people were from Northern Sydney
, cases; 2,841 are from Northern Sydney LHD
14th – 29 deaths -
five people were from Northern Sydney,
cases; 2,157 are from Northern Sydney LHD
15th – 20 deaths – cases; 2,483 are from Northern Sydney LHD
16th – 20 deaths -
one person was from the Northern Beaches
, one person was from northern Sydney, cases; 1,875 are from Northern Sydney LHD
17th – 17 deaths - one person was from Northern Sydney, cases; 1,669 are from Northern Sydney LHD
18th – 36 deaths -
three people were from the Northern Beaches
, two people were from Northern Sydney, cases; PCR; 1,489 are from Northern Sydney LHD RAT; 1,425 are from Northern Sydney LHD,
19th – 32 deaths -
four were from Northern Sydney
,
one was from the Northern Beaches
, cases; PCR; 1,512 are from Northern Sydney LHD, RAT; 1,265 are from Northern Sydney LHD
20th – 25 deaths -
two people were from the Northern Beaches
, cases; 1,409 are from Northern Sydney LHD, RAT; 1,373 are from Northern Sydney LHD
21st- 46 deaths -
two were from Northern Sydney
,
one was from the Northern Beaches
, Cases; PCR; 1,271 are from Northern Sydney LHD, RAT; 1,100 are from Northern Sydney LHD
22nd - 30 deaths Cases PCR: 819 are from Northern Sydney LHD, RAT; 894 are from Northern Sydney LHD
If you have contracted Covid NSW Health advises most symptoms can be managed with:
Bed rest
Regular paracetamol and ibuprofen to relieve pain and fevers
Throat lozenges for a sore throat
Keeping hydrated with regular sips of water.
Continue to take any medications you have been prescribed as usual. If you are unsure about continuing to take your current medication or treatment, or have any concerns about your health, call your doctor.
Please contact your GP or call the NSW Health COVID-19 Care at Home Support Line on 1800 960 933 if you are considered to be at high risk of severe disease. People considered at high risk of severe disease include:
Pregnant women
Aboriginal and Torres Strait Islander people (particularly those with underlying health conditions)
Pacific Islander people
Unvaccinated (16 years and over)
Immunosuppressed
NSW Health advises you should call triple-0 immediately if you develop severe symptoms.
Those might include:
Severe dizziness
Severe drowsiness or confusion
Shortness of breath or difficulty breathing or finishing sentences due to breathlessness
Chest pressure or chest pain lasting more than 10 minutes
Being unable to stand
Abuse Of Overwhelmed Health Staff Misdirected
As the state prepares to welcome in the New Year, nurses and midwives have been copping increased levels of abuse inside hospitals as they struggle to deliver care with massive staffing shortages.
A lack of available nurses at one major Sydney hospital has prompted calls for patients to be discharged as soon as possible, and for doctors to be on standby to replace or support nurses.
At another major metropolitan hospital, three registered nurses were caring for up to 18 critically unwell coronary patients. Meanwhile, just three midwives were on hand to support 14 labouring women. Midwives were also being subjected to abuse and complaints over a lack of staff available to perform inductions on the maternity ward.
Brett Holmes, General Secretary of the NSW Nurses and Midwives' Association (NSWNMA), said abuse and aggression towards health workers must stop immediately and urged the NSW government intervene.
"Our members are faced with an impossible task of trying to care for rising COVID-19 hospitalisations, as well as other emergency presentations, and not enough staff to provide safe care," said Mr Holmes.
"The government keeps insisting our health system is strong enough to cope, when that is simply not the reality on the ground. Our members insist it is becoming incredibly unsafe
.
"We're aware nurses, midwives and other health staff are overwhelmed at multiple hospitals already, and they're not looking forward to what the New Year's Eve festivities could bring through the doors.
"Patients and family members are presenting to hospital expecting a robust, high-functioning health system and become extremely agitated when they experience the widespread staffing crisis firsthand.
"Our members want the NSW Premier and Health Minister to admit the current situation in our hospitals is dire and call on the public not to abuse health staff as the system struggles under increased demand.
"These circumstances are devastating enough for our nursing and midwifery workforce, which is already grappling with pandemic fatigue and little hope of any reprieve in sight."
The NSWNMA has once again urged the NSW government to introduce a shift-by-shift COVID-19 allowance to provide nurses and midwives an incentive, given the extraordinary conditions they are experiencing.
"Currently, there are no incentives for staff to keep fronting up, day after day, and being expected to cover these massive staffing shortfalls," Mr Holmes added.
"We called on the Health Minister to introduce a COVID-19 allowance for nurses and midwives, in line with the Victoria government's allowance, back in October and received no response.
"Surely, the Health Minister and Premier can acknowledge they do need to give immediate, meaningful recognition to the ongoing sacrifices nurses and midwives are making and what is happening to our health system because of their own government's decisions.
"Our members are going above and beyond, shift after shift. Despite everything that is being thrown their way. Enough is enough. The government cannot continue piling more upon nurses and midwives and ignore the conditions they are dealing with."
NSW Government Plan For Frenchs Forest Made Official On Christmas Eve: Is This What Will Occur At Mona Vale?
On December 24th 2021 the NSW Government announced it has finalised its plan for Frenchs Forest.
Minister for Planning and Homes Anthony Roberts said the finalised strategy was the result of extensive community consultation.
"The plan will deliver 2,000 new jobs as well as the infrastructure and services needed to support the growing Frenchs Forest community over the next 20 years," Mr Roberts said.
"The Department of Planning and Environment worked for several years to achieve a positive outcome for this area. I'm delighted that 2,000 new homes are on the way, including 250 right next to the hospital set aside for key workers."
More than $6 million has been allocated to Frenchs Forest under the Government's Precinct Support Scheme to deliver upgrades to three local parks.
"The community will benefit from new local facilities including a new community playground, mountain bike track, half-court basketball facility, and regenerated natural areas for walking and relaxation," Mr Roberts said.
"Northern Beaches Council has been given a $9 million grant under the Government's Parks for People program to upgrade Nandi Reserve." the newly reappointed
Minister for Planning stated.
The plan includes, under ''
R3 Medium density'', residential
buildings of up to 12 storeys at
39-40 m, 11 storeys / 36-37 m, 10 storeys / 32 m, 7 storeys / 32 m, 6 storeys / 21-26 m, 5 storeys / 16-17 m, 4 storeys / 13-16 m, 3 storeys / 10-13 m and 2 storeys / 3-7 m.
Despite
community feedback objecting to this scale of buildings,
particularly
on a ridge where they will be visible in all directions, this remains a part of the plan.
This provides some insight into what may occur via the 'medium density' slated for Mona Vale, Newport and Avalon as those plans are pushed through via announcements and despite what feedback is stated through '
extensive community consultation'
.
The Plan for a mixed use centre on the current Forest High School site to support a range of retail, civic, commercial and residential uses - the opening up of more than 60,000 sqm of ideally located land for a new town centre - with around 1,000 new dwellings in the town centre and 1,000 dwellings in transition areas, including 15% affordable housing in the town centre and 10% in surrounding areas, equating to up to 250 homes for key workers such as hospital staff, will be facilitated through the relocation of The Forest High School and the sale of the site for the purpose of local open space, with the Council's local contributions plan including a contribution toward the embellishment cost of the open space.

Readers can visit the finalised Frenchs Forest Place Strategy for more information at:

Council's Concrete - Sandstone Plan For Mona Vale Beachfront
The council have published a 'have your say' webpage announcing their plans to install concrete and sandstone along the Mona Vale Beachfront. The 'have your say' mechanism opened on December 16th and
closes January 20th, 2022
- a time slot well known by residents to be chosen to facilitate announcements not being seen nor heard.
The concrete paths to be installed are slated to be part of the rollout of the 'coastal path', which, as has been seen all along its route so far, especially
at Bilgola
, means the natural environment will be razed and result in the destruction of these areas and the mass heating up of them at a time when we need to cool everything down.
However, you can still provide input, which, as has been seen elsewhere with the 'have you say' mechanisms, will be completely ignored as these are really announcements of what this council intends to do to continue destroying the natural landscape of your area.
Visit
HERE
to see how Mona Vale will be made to look like Dee Why.
Whale Beach Road Closure
When: 24 and 25 January, 2022
To allow the remediation of the retaining wall to be completed the Council's Construction and Maintenance team requires a full closure of Whale Beach Road between numbers 344 and 354.
The closure will be from 7am to 5 pm Monday 24/1 and from 7am to 5pm Tuesday 25/1 with access provided to residents only between Norma Road and Florida Road up to the point of the works.
There will be no through traffic during the hours of work, but the road will reopen outside those hours. Emergency Services have also been notified of the closure as part of the process.
To reduce the impact from private works at 350 Whale Beach Road, Council staff have also negotiated with the builder to have their site crane installed during this closure period to reduce the impact of the works on the community.
Mayor And Deputy Mayor Elected
Councillor Michael Regan was re-elected Mayor today and Councillor Candy Bingham was re-elected Deputy Mayor on December 29th, 2021.
Councillor Regan, who represents the Forest Ward, will hold the post of Mayor until September 2023 and Councillor Bingham will hold the post of Deputy Mayor up to September 2022.
Mayor Regan won the majority of support of fellow Councillors and said it was humbling but also exciting to be re-elected.
"I have a very positive vision for our community going forward.
"After two years dealing with the pandemic, I am well aware of the enormity of the challenge ahead to lead our community and I am up for the task.
Deputy Mayor Bingham, who represents the Manly Ward, was elected unopposed with Mayor Regan saying it was an honour to be serving alongside Councillor Bingham again.
"Councillor Bingham brings a depth of experience to the role and is a strong advocate for her local community."
Deputy Mayor Bingham said it is a privilege to be re-elected Deputy Mayor.
"I am looking forward to making sure the voices of our community are heard and I will continue to advocate for ongoing support for local businesses who are so heavily impacted by the ongoing pandemic.
At todays' first Meeting of the new Council, the newly elected Councillors took the oath and swore affirmations. The tradition of the inaugural speeches will be held at the next Meeting of Council 22nd February 2022.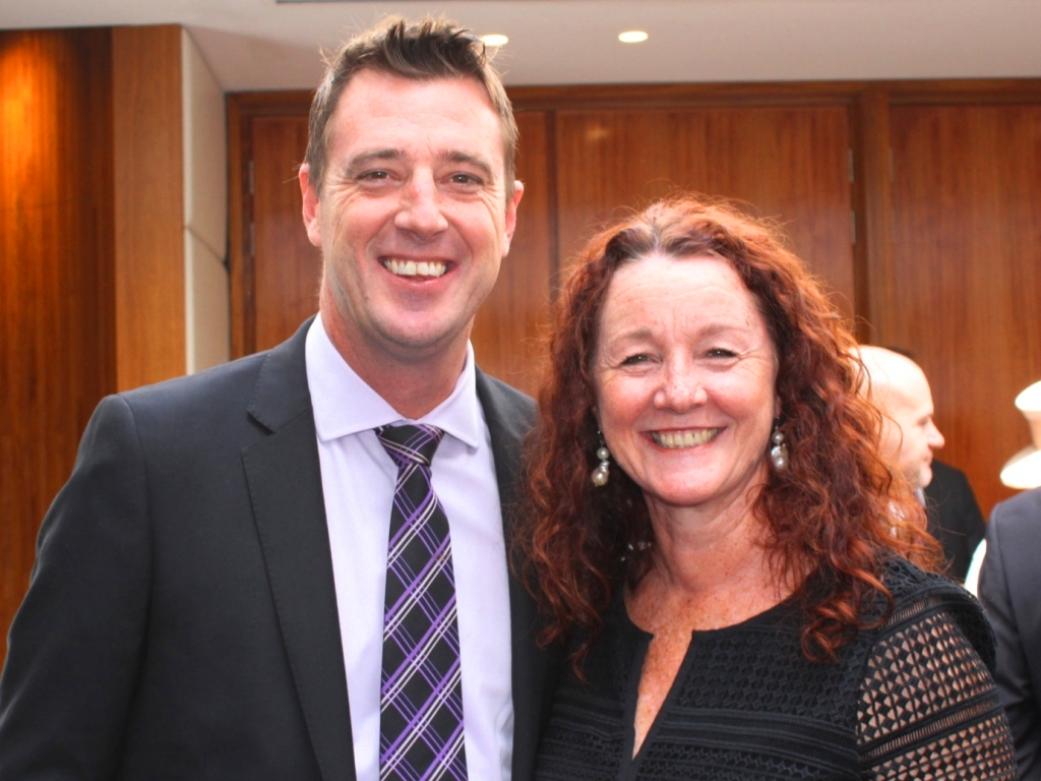 Mayor Michael Regan and retired Councillor Kylie Ferguson. AJG photo.
Do You Want To Be A Radio Presenter?
Radio Northern Beaches, the Peninsula's own community radio station, is putting on a one-day
Radio Skills Workshop on Saturday 12th February at the Station's studios in Terrey Hills.
The Workshop runs from 9am to 4pm. It's limited to 10 students and costs $140 for the day.
If the February Workshop is booked out, you can book ahead for Workshops on Saturday 5th March and Saturday 2nd April.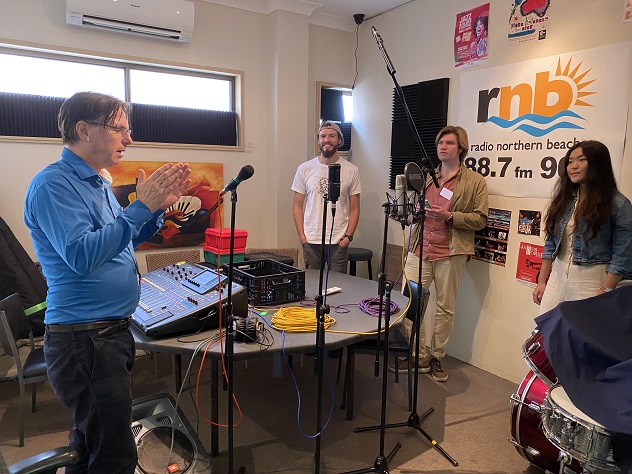 NSW Surf Boats State Team Announcement
Huge congratulations to the following crews in making the 2022 NSW Surf Boats State Rep Team!!
U19 Male South Curl Curl Burley
Sweep Mark Spiteri
Alan Perry
Owen Saunders
Angus Campbell
Toby Skelton
U19 Female Collaroy Redbacks
Sweep Gavin Scott
Frankie Webster
Hannah Gilmartin
Abbie O'Sullivan
Lauren Deane
U23 Male South Curl Curl Sneaky Nuts
Sweep Mark Spiteri
Julian McKay
Tom Opie
Tyler Hyde
Bailey Skelton
U23 Female Palm Beach Panthers
Sweep Peter Spence
Meg Conlon
Elizabeth Anderson
Rachel Balcomb
Gabriela Chubb
Reserve Male North Bondi Blade Runners
Sweep Steven Larnach
Charlie Bodkin
Jake Cassell
Mathew Murray
Ben Celermajer
Reserve Female North Bondi Shredders
Sweep Steven Larnach
Koozee Huybers
Emma Hayes
Tilly Strain
Ellie Larnach
Open Male Palm Beach Projectors
Sweep Peter Spence
Campbell Watts
Scott Ellice-Flint
Angus Robinson
Angus Cooke
Open Female South Curl Curl Sharkers
Sweep Mark Spiteri
Braede Cox
Genevieve Horton
Michela Verwey
Lara Campbell
Greg Heard
Nick Sampson
Under 23 Female - Palm Beach Panthers. Photo: Malcolm Trees
Meritorious Service Award: Robert Brennan
Manly Warringah Football Association would like to congratulate Robert Brennan on receiving the MWFA's Meritorious Service Award for his years of dedication, commitment, and passion that he has given to our footballing community and our game.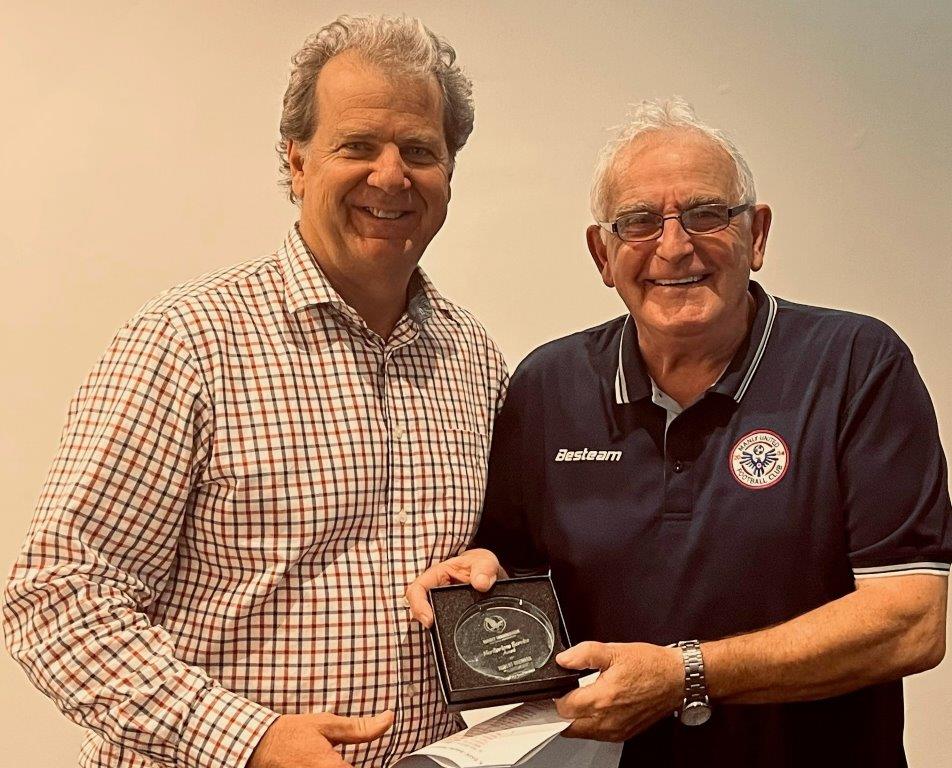 Rob served on the Committee of Manly Warringah Football Referees Association (MWFRA) for a decade, in addition to his contribution to our sport as an active referee. He was initially Vice President Juniors from 2009 to 2010 and subsequently served as President of the Association from 2011 to 2018. Rob's length of service as President is only surpassed by Fred Alder, MWFRA's Foundation President from 1949 to 1965.
During his time on the committee Rob was a passionate advocate for all referees and consistently demonstrated his commitment to the development of refereeing in Manly Warringah. As President, Rob worked closely with the MWFA to ensure positive outcomes for refereeing and officiating more generally.
One of Rob's more significant legacies was the engagement of a paid Administrative Officer. This ensured that the MWFRA were able to appoint referees to the games they were assigned to. This, coupled with an investment in a professional appointments system, has resulted in consistently high appointment coverage rates for each subsequent year.
Rob was also successful in negotiating grant funding from the MWFA which contributed towards the cost of new communications equipment for the Association. This has improved the quality of officiating at Premier League and AL1 level (men and women) and this technology is now also being used as a mentoring tool with junior referees.
Another initiative established by Rob was the 'referee exchange program' with Ku-ring-gai and District Football Referees Association which saw Premier League referees from each Association gain additional experience in different competitions.
Rob was also heavily involved when the team referee system was implemented in Manly Warringah, as he was keen to ensure those games had an appropriately qualified referee available to officiate. As a result, MWFRA, with some 600 active referees, is one of the largest referee associations in NSW.
To recognise his significant service to MWFRA, Rob was awarded Life Membership of the Association in 2018. This was unanimously supported by all members at the 2018 AGM and there was no shortage of speakers willing to attest to Rob's positive impact on MWFRA and refereeing more generally.
Outside of his contribution to refereeing, Rob is a long-term member/player with Wakehurst Football Club and has also been involved in coaching and grading at the club from time to time.
Photo/report: Manly Warringah Football Association
Purple Poppy Day
On February 24th 2019, Federal Minister Scott Buchholz announced that this day would be set aside every year to commemorate and honour the animals that continue to fight for the sovereignty of our great country.
Australia joined many other countries in the world in marking the War Animal Day. We are all being encouraged to wear a purple poppy in recognition of the deeds and sacrifice our four legged and feathered diggers have made, and continue to make serving alongside our troops.
The announcement came at the backdrop of another yet great milestone that saw the opening of the first international war animal memorial. The memorial is located near the French town of Pozieres, which was a central battlefield for WW1.
The Pittwater RSL Sub-Branch
has decided to conduct a Purple Poppy Day Commemorative Service every 24 February, Australia's official War Animal Day. Our new plaque is now in place on the Upper Cenotaph. This will be our fourth Commemorative Service for 2022.
Politicians, Councillors, local schools and all general public are invited to attend.
The Service will commence at 11:00am on Thursday 24 February 2022 at the Lower Cenotaph – Pittwater RSL, 82 Mona Vale Road, Mona Vale
Covid regulations will be adhered to, whatever they may be at the time.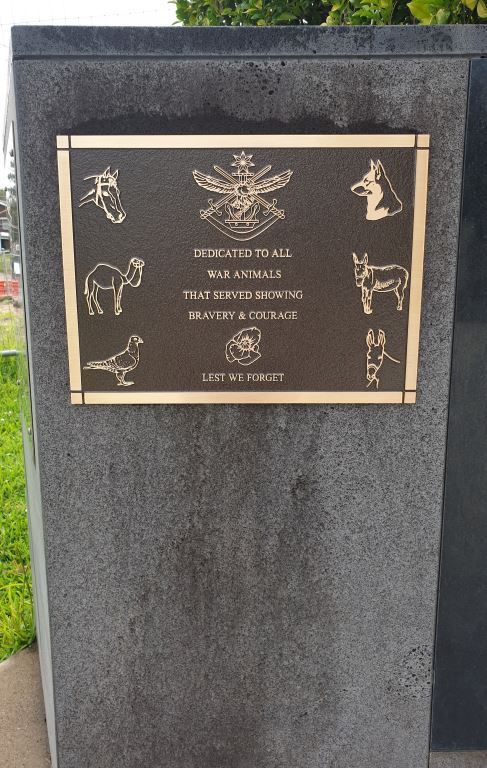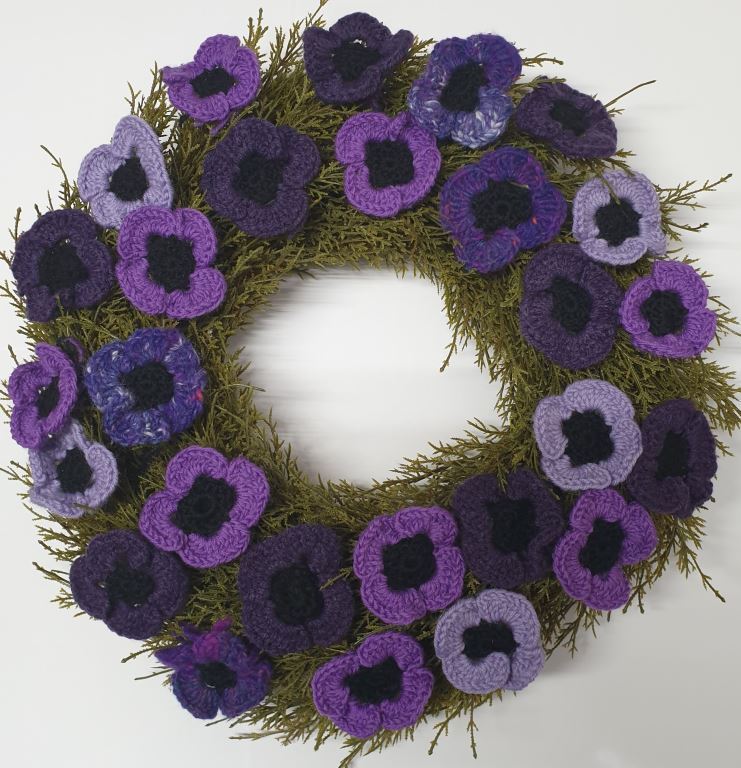 Pets Of The Week
Watson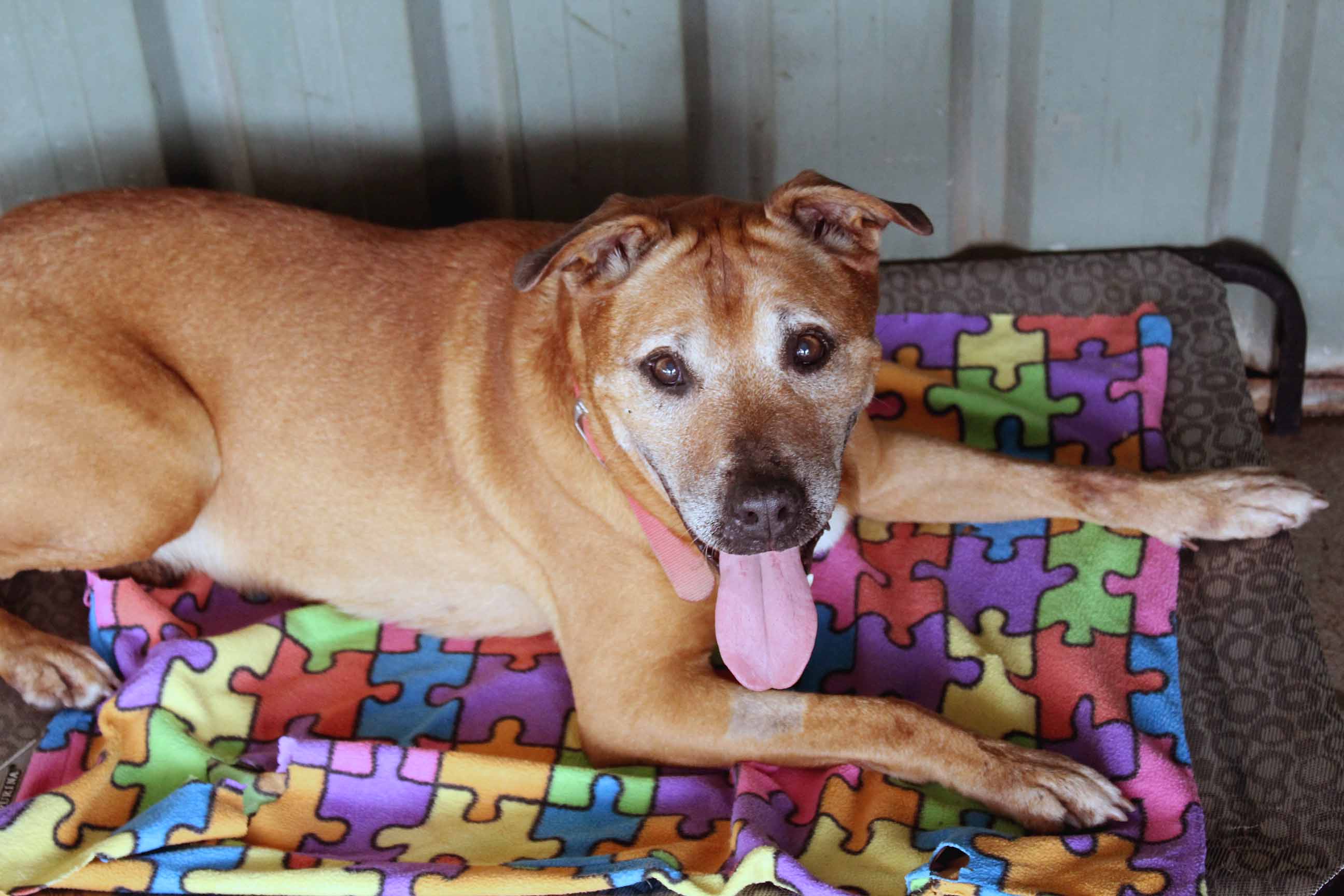 Lab X Staffy 10yo
Watson appears to have had a number of homes and ended in the pound over Christmas after he was found barricaded in a deserted apartment. He is a sweet gentle man who needs a change of luck in his life. He loves his walks and pulls on lead out of excitement and walks at a good pace and wanting to sniff other dogs. He ignores cars. Watson does like his human company and will whimper and whine when left unattended. He has a short coat and weighs around 30kg. He suits apartment living and prefers a family where someone is usually around.
All our dogs come desexed, C5 vaccinated, heartworm free and microchipped. Also included for the love and health of our dogs is a free Health and Wellness Voucher with our DoggieRescue Vet. His adoption fee is $400. For details please call DoggieRescue on 9486 3133 or email Monika@DoggieRescue.com. RON R251000024
Betty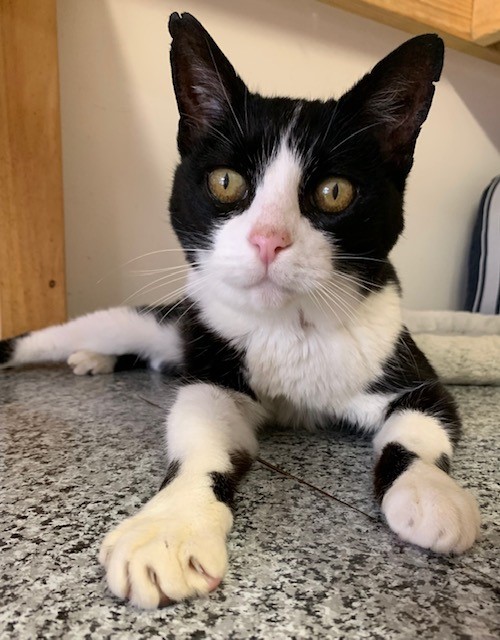 Betty Domestic Short Haired Cat 15 years young! Betty is our oldest resident and she is so spritely and sweet! She is really fit for her age. She is affectionate with visitors and gives out that gentle purr. She has had a health check at the vets and did not even need a dental. Her bloods are all in the normal range. She has a short coat and weighs 3kg. All our cats come desexed, wormed, F3 vaccinated, FIV/FeLV tested and microchipped. Her adoption fee is $220. For further details call DoggieRescue on 9486 3133 or email cats@doggierescue.com
Not everyone is in a position to adopt a dog, which is why DoggieRescue runs a foster program making it easy for caring dog lovers to make an immediate difference.
Rehoming Organisation No R251000024.
Sydney Wildlife Recycled Bottles For Wildlife 2021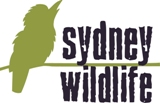 Sydney Wildlife Rescue is registered for return and earn in NSW. This time it is accessed by an App called My Tomra - which is the organisation that runs the recycling.
Once you have downloaded the
My Tomra App
. Just search "Our Wildlife" you will see Sydney Wildlife Rescue listed. You can set that as the payout.
So you just scan the bar code from the App at the recycling machine and the 10c will be donated to Sydney Wildlife Rescue. The machines can be located anywhere in NSW.
Please have a look it's a good way to support us to care for wildlife and do your bit to keep Australia Beautiful.

The purpose of www.westpittwater.com.au - is best defined by the vision of the West Pittwater Community Association.
To be a supportive community, encouraging and promoting civic pride, interest in community affairs and goodwill amongst residents.
To protect local fauna and flora and generally preserve West Pittwater and its environs.
To secure essential facilities including public wharves and reserves and to protect private and public property.
To speak with one voice and represent the interests of the Western Foreshore community when in discussion with Pittwater Council and other relevant government bodies. The WPCA website provides a forum for the better realisation of these objectives. Visit: www.westpittwater.com.au
December 12, 2021 - January 22, 2022: Issue 522
This Issue:
PEP-11 Will NOT Go Ahead - Official Announcement

Mona Vale Road Upgrade: December 2021 Update - work ceased until January 4, 2022; second traffic switch change will take place from Thursday 20 January; pictorial update December 27, 2021

NSW Government Updates COVID Settings and Makes Rapid Antigen Tests Free + Community Venues Updates

Narrabeen SLSC Lifesavers First On Scene In Storm Tragedy

Community Demands Demerger In Inner West Poll: Call For Newly Elected Councillors To Support Communities To Have Their Say On Forcibly Amalgamated Councils

Avalon Residents Step Up To Support Pittwater's Tree Canopy

2021 Local Government Election: Official Results For Pittwater - Narrabeen

New NSW Cabinet Team Announced

New Years Eve Fireworks 2021: Details For Bayview, Manly, Dee Why, Frenchs Forest

Australia Win Home Sail Grand Prix In Sydney 2021

Pictures Pictures of the Year 2021
Mona Vale Place Plan 2022: Council Seeking Members For A Project Working Group - expressions of interest close 5pm December 2021

Manly Cove Upgrade Proposal Open For Feedback: until January 28th 2022

A Celebration Of Avalon Beach's Uniqueness – Past, Present and Future by Jayne Denshire

Sydney Wildlife and The Mobile Care Unit: Our Year In Pictures 2021 by Lynleigh Greig

Bilgola SLSC Hosts Round 3 Of SLS SNB Surf Boat Premiership + Updated Carnivals Calendar - photos by Malcolm Trees

Aloha Award In Memory Of John Shimooka Recipients Named

2021 Pismo Beach ISA World Para Surfing Championships - Mark Stewart and Jocelyn Neumueller secure a 1st place; Sam Bloom, Matt Formston and Kirk Watson among Pittwater winners

Final 2021 Woolworths Surf Groms Comp Run And Won At Palm Beach On Sydney's Northern Beaches

Sydney's Last Koala Population Being Killed As Mount Gilead Development Cuts Down Trees With No Fauna Passes: Pittwater Demonstration Falls On Deaf Ears

Biodiversity Offsets: Ecological Saviour Or Scam? - in the last episode of Wendy Frew's The Coast for 2021, airs December 17, Mayor Michael Regan states he wants the NSW Government's Biodiversity Offsets Scheme changed so that native vegetation lost to large developments in the area is, wherever possible, offset in the LGA
Australia's First Adolescent and Young Adult Hospice Offers Great Comfort To Families: Construction Works Commence

New Emerald Class Manly Ferry Hull Integrity Problems Prompts Return Of Freshwater Class 'Narrabeen' To Service

Minister Officially Opens $1.3M Marine Rescue NSW State Communications Centre At Belrose
Manly Fire Station Celebrates Its 100th Birthday With A $2.9M Heritage Facelift - Commenced Serving The Community 144 Years Ago (a few notes from the pages of the past)

Ten Marine Rescue Broken Bay Members Receive Service Awards Equalling 65 Years Of Serving Our Community - Get Ready For Safety On The Water This Summer: Log On/Log Off

Monika's DoggieRescue Calendar 2022: Give A Woofa A Chance!
Environment The Good - The Bad - The Ugly - The Ugliest: Pittwater Environment 2021, Ten New Canopy Trees Planted At Avalon Beach, Sydney's Last Koala Population Being Killed As Mount Gilead Development Cuts Down Trees With No Fauna Passes: Pittwater Demonstration Falls On Deaf Ears, White's Seahorse Signage At Palm Beach, Australian Wildlife Conservancy Harbour Trust's North Head Manly Update, Narrabeen Rock Platform: An Underwater Garden At Your Feet, Sydney Wildlife Rescue: Helpers Needed, Careel Creek: Dusky Moorhen + Chicks In Residence - Please Keep Your Dogs On Their Leads, BirdLife Australia Has Made An Album!; Currently Number #5 On Australian Charts, Governing Authority To Reconsider Regulation For Bird-Killing Rodenticides, Pesticides Regulatory Newsletter; December 2021, Action Plan For Australian Birds Released, Determined To Nest; Regent Honeyeaters, The Aussie Backyard Bird Count Results Are In!, Aussie Backyard Bird Count 2021 Local Stats, Migratory Bird Season, Boobook Owl And Baby Possum Rescue; Sydney Wildlife Rescue Volunteer - Nesting Boxes Available - All Sales To Sydney Wildlife, NSW Government To The (Genetic) Rescue Of The Endangered Eastern Bristlebird, Killalea Reserve Gets Parks Protection, Taronga Zoo Receives AFP Christmas Gift, Key koala habitat secured for Port Macquarie, NSW Sets The Bar For World's Best Public Spaces, Simplified Policies To Drive Planning Reform, Mice support extended into 2022, Looking after Liverpool's feathered friends, How more motorboat collisions are leaving turtles shell-shocked and mutilated, 100 years ago this man discovered an exquisite parrot thought to be extinct; What came next is a tragedy we must not repeat, Why climate change must stay on the news agenda beyond global summits, Dendrobium Coal Mine Declared State Significant Infrastructure, Draft Cycling Strategy For NSW's National Parks, BASIX Higher Standards: Feedback Open, Draft Marine Park Management Plan Released, Nature is hiding in every nook of Australia's cities – just look a little closer and you'll find it, Australian forests will store less carbon as climate change worsens and severe fires become more common, Making the tobacco industry pay for cigarette litter could stop 4.5 billion butts polluting the Australian environment, Why dingoes should be considered native to mainland Australia – even though humans introduced them, Australia's agriculture sector sorely needs more insights from First Nations people. Here's how we get there, Liquid marbles: how this tiny, emerging technology could solve carbon capture and storage problems, How much meat do we eat?; New figures show 6 countries have hit their peak, Bushcare In Pittwater, Community Gardens, Reserves

Inbox News Indigenous Voice Co-Design Process Final Report Released, There'll be a lot more talk before we hear the Indigenous Voice, WA's new Aboriginal Heritage Act keeps mining interests ahead of the culture and wishes of Traditional Owners, Legs For Days! Scientists Discovers World's First True Millipede In Western Australia, On the elegance and wry observations of Jeffrey Smart; one of Australia's favourite painters, Premier and Cabinet 2021: Audit Office Of NSW, NSW Economy Bouncing Back For A Stronger 2022: 2021-22 Half-Yearly Review, Prime Minister's Literary Awards: winners for 2021, First Glimpse Of Future Sydney Harbour Bridge Cycleway Ramp: Feedback Open Until January 16 2022, A history of destruction: why the WA Aboriginal cultural heritage bill will not prevent another Juukan Gorge-like disaster, The Secret Life Of Tasmanian Devils Is Hiding In Their Whiskers, We are professional fire watchers and we're astounded by the scale of fires in remote Australia right now, Focus On Future Generations As Construction Begins On New Tresillian Centre At Wollstonecraft, Rare fossil reveals prehistoric Melbourne was once a paradise for tropical pig-nosed turtles, Big Gaps In Quest To Sequence Genomes Of All Animals, The Australian lungfish, Denisovans Or Homo Sapiens: Who Were The First To Settle (Permanently) On The Tibetan Plateau?, The Sunshine Vitamin That 'D'elivers On Cardio Health, A Daily Dose Of Yogurt Could Be The Go-To Food To Manage High Blood Pressure, Monash University Researchers Develop An Antibody-Drug Delivery System, Common Arctic Finches Are All The Same Species, Melting Glaciers May Produce Thousands Of Kilometres Of New Pacific Salmon Habitat, Dinosaur embryo discovery: rare fossil suggests dinosaurs had similar pre-hatching posture to modern birds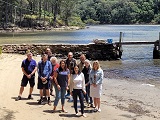 Profile of the Week
South West Lovett Bay Coastcare Group
In December 2019 the Lower Western Shores of Pittwater announced it had formed its first Coastcare group. The private properties in South West Lovett Bay sit between Ku-Ring-Gai Chase National Park and the shores of Pittwater. They also sit within a Pittwater Spotted Gum forest and on the edge of a coastal rainforest, both endangered ecological communities.
In May 2020 the South West Lovett Bay Coastcare (SWLBC) announced they had been successful in achieving support from Greater Sydney Local Land Services through funding from the NSW Government's Catchment Action program.
The grant of $20,000 was to support the rehabilitation of native vegetation on 11 ha of public and private lands leading to the iconic Linda Falls in Ku-ring-gai Chase National Park.
On December 7th the Greater Sydney Land Services tweeted on the South West Lovett Bay Coastcare Group; ''An honour to meet the volunteers from South West Lovett Bay Coastcare Inc and celebrate their great work to remove 14 ha of highly invasive bamboo threatening the beautiful natural environment of their home.''
Every single resident is a member of this group and every single resident has worked to achieve this outcome.
What an inspirational end of 2021 and start for 2022 the South West Lovett Bay Coastcare Group provides this Issue.
As so many love these old photos and will be diving deeper into enjoying the great outdoors of Pittwater itself during this Christmas-New Years break, this Issue there will be no mini-thesis or small book. A simple glance into what makes this place so special for all who came here marks our end of year celebration of Pittwater the beautiful. Some of these images have been enlarged to show you the details therein and are new to these pages.
We hope you have a wonderful time exploring these records and then step outside to stand on that ridge or beach or bush reserve and look in that same direction with the same breeze from the middle of the same season washing over your face, even if you are doing so over 100 years later
Pittwater Offshore Newsletter: December 1
Click on Logo to access the latest PON:

To contact Roy: editor@scotlandisland.org.au
Double Demerits Christmas-New Years
Christmas Eve, Christmas Day, Boxing Day and New Year's Day: 24 December 2021 to 3 January 2022
The demerit point system provides an incentive for drivers to improve their driving behaviour, obey road rules and comply with NSW traffic laws.
The double demerit point scheme applies for the following types of offences:
Speeding
Illegal use of mobile phones
Not wearing a seatbelt
Riding without a helmet
Double demerit periods were introduced in 1997 in NSW. Double demerit periods are advertised to ensure community awareness of long weekend periods during which double demerit penalties apply. Awareness campaigns are coordinated with traditional enforcement and increased police numbers.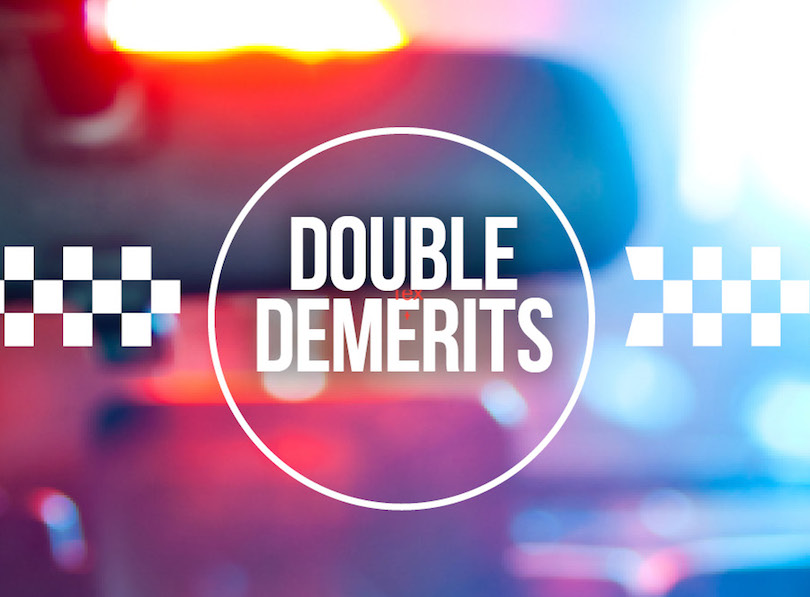 No Scotland Island Dog Race This Year
Announcement: 2021 Scotland Island Dog Swimming Race
It appears highly unlikely that the annual Scotland Island Dog Race will take place on Xmas Eve this year.
There are mixed messages and rumours that the race will proceed.
However, a spokeswoman for Northern Beaches Council responded to our request for clarification:
"Thank you for your enquiry. I have liaised with our Open Space Bookings Team and at this stage they have received no communications from the event organisers about the event.
In regards to COVID-19 restrictions, all event organisers are required to follow NSW Public Health Orders."
NSW Police Northern Beaches Police Area Command also confirmed that they've not yet been contacted to police the event.
We're deeply sorry to be the bearers of sad news and very much look forward to a resumption of the fantastic Scotland Island Dog Race in 2022.
Hope everyone has a safe and enjoyable festive season with your loved ones. All the best for 2022!
Scotland Island Dog Race Organisers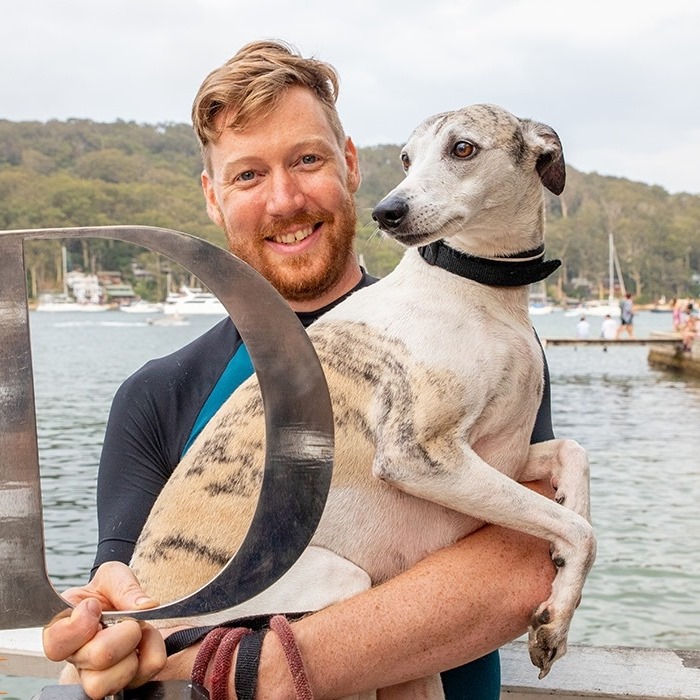 Photo: Bolt, the 2019 Diesel Trophy winner (fastest island dog), with owner Garrett in the Scotland Island Dog Swimming Race from Scotland Island to Church Point. Pittwater, Sydney, Australia. Photo: Alec Smart, Tuesday 24 December 2019
Rotary - Upper Northern Beaches Tree Of Joy At Warriewood: Thank You For Your Gifts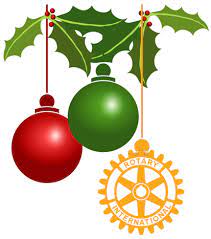 Rotary - Upper Northern Beaches would like to thank the people of our wonderful community for their amazing generosity in helping us bring some joy to people in need at Christmas.
For several years, Rotary - Upper Northern Beaches has been running The Tree Of Joy at Warriewood Square in the weeks leading up to Christmas. People purchase a gift of their choice, wrap it and label it with one of the cards provided and place it under the tree.
This year we collected over 700 gifts, which will be distributed to the following causes:
Vincentian House. Refuge for families, women and children.
Benevolent Society. Helps children exposed to parental difficulties and domestic violence.
Shine for Kids. Supports kids affected by imprisonment of one of their parents.
Asylum Seekers. Supports Asylum Seekers.
Homes for Heroes, Narrabeen. Supports veterans who are homeless due to the negative effects of their service.
Women & Children First, Dee Why - Refuge for women and children escaping family violence.
This really is an amazing outcome - 700 gifts that the beneficiaries of the above causes would otherwise have not received.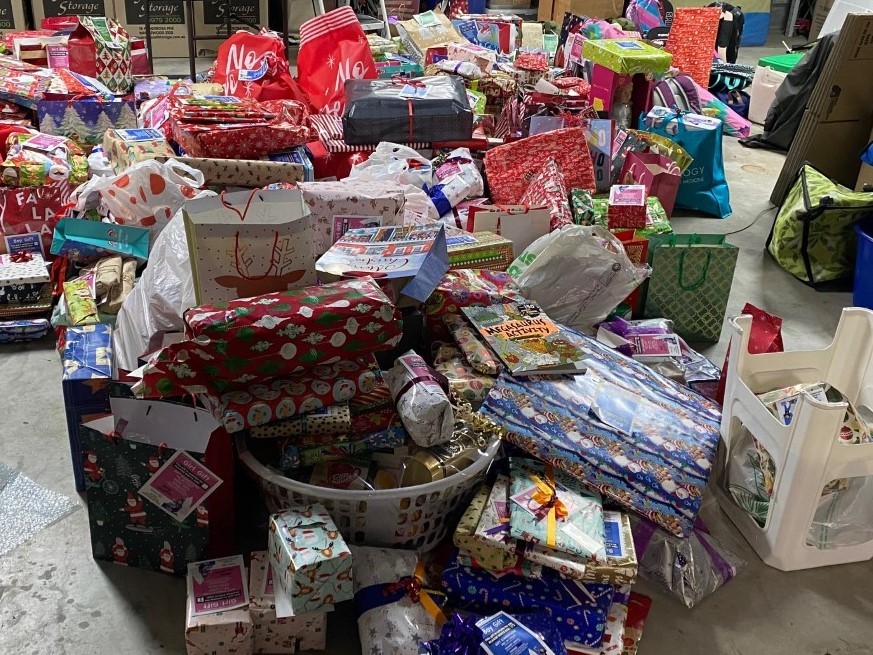 This is just one of the great initiatives and projects that Rotary is involved with in your local community.
We are having a short break over the Christmas period and will be back in action with
our next meeting being at The Sands Hotel Narrabeen on Wednesday January 19 2022.
The main feature for the evening will be a guest speaker from The Westpac Rescue Helicopter Service. A very relevant topic for anyone living on the beaches.
In the meantime have a very Merry Christmas!
New Year's Eve Fireworks Return
Council will proceed with fireworks for New Year's Eve this year in line with the easing of restrictions outlined in the State Government's NSW Roadmap.
The fireworks are being
planned in the traditional venues of Bayview, with the time to be confirmed, as well as Manly and Dee Why at 9pm. For the first time, a new 9pm event has been added for Lionel Watts Reserve in Belrose to support the crowd density restrictions and social distancing.
While the NSW Roadmap indicated that these events will be able to proceed, they will be subject to the NSW Health Orders in place at 31 December.
Mayor Michael Regan said he was thrilled fireworks would return to the Northern Beaches after COVID forced their cancellation last year and only Manly was able to go ahead the year before due to large swells and bushfires.
"2021 has been a tough year and what better way to mark its end than with firework events which bring our community back together.
"With the new addition of Lionel Watts to the program, no one on the Beaches is too far from being able to enjoy the NYE spectacle.
"Thanks to the community getting behind vaccination targets and with the government forecasting major restrictions easing from December 1st we can throw ourselves into planning our NYE events with more certainty.
"I know how many people look forward to these family friendly events on the Beaches and I am pleased we are in a position to deliver them."
North Palm Beach Surf Life Saving Club Buggy Bling
The skies are grey but who would notice when our buggy has a little Christmas bling.
Photo: North Palm Beach Surf Life Saving Club Buggy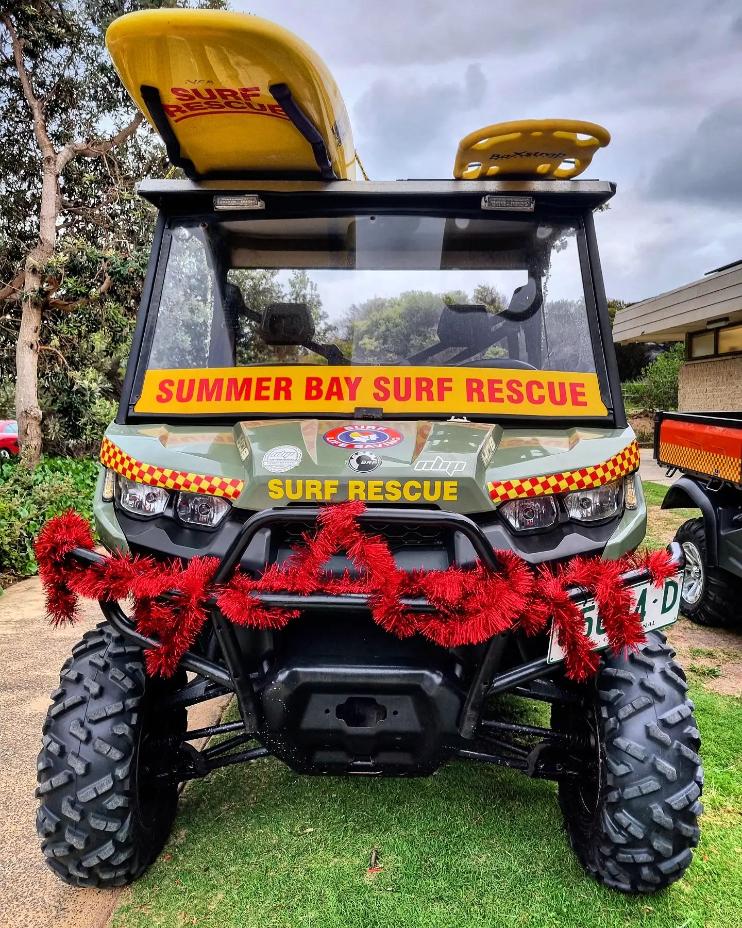 Church Point Ferry Service: Christmas Runs 2021
Please see timetable below: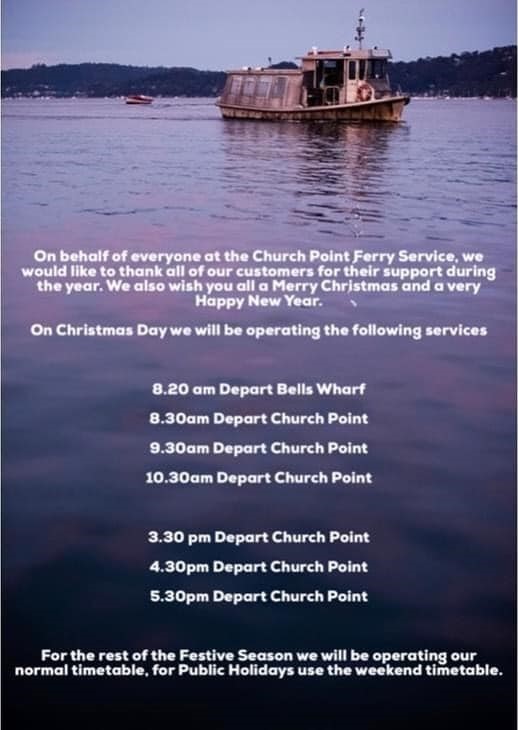 Greg Lee: Newport Breakers 1st Grade Coach For 2022
The Newport Breakers are pleased to announce that Greg Lee has been appointed 1st Grade Coach for Season 2022.
Greg comes to the Breakers with a rich rugby pedigree:
2021 1st Grade Shute Shield Western Sydney Two Blues
2016-2020 Warringah Rugby Club incl. 2018 Premiership
Ex- Waverley Suburban Rugby Player, Coach and Committee level including Barraclough and Kentwell Cup
The Breakers are looking for backs coaches to assist Greg for the upcoming season!
Please help us welcome Greg to Newport!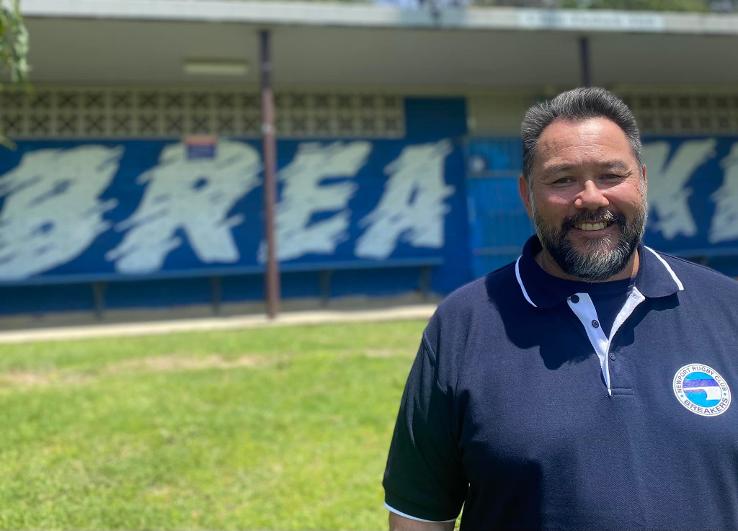 Ocean Sentinels Form Part Of Sea Museum's One Ocean, Our Future
Runs 1 Dec 2021 - 31 Oct 2022 at the Sea Museum
Ocean Sentinels is the fourth in a series of works by the Small Ocean Collaboration highlighting the social, cultural and environmental impact of human-induced climate change and ocean plastics on communities across the Pacific.
The original concept was born as a response to plastic pollution by UNSW Art and Design Alumni Jeremy Sheehan during a mobility course Selena griffith ran in Vanuatu in 2014. New Colombo Plan mobility funding made it possible to run other mobility courses in Palau, Kiribati which allowed the development of connections to artists around the Pacific to form the Small Ocean Collaboration and UNSW students and Alumni to join the collective.
Collaborators for this project come from Australia, Palau, PNG, Vanuatu, Solomon Islands, Federated States of Micronesia, Pakistan, The Philipines.
Selena explains;
''We focus on large scale public art events such as Sculpture by the Sea and VIVID to create works to challenge viewers to think about big social, environmental and cultural issues through humanising them. We use a visually engaging format to attract the audience, inspire interest, provide information, educate and inform the need for change
''
Ocean Sentinels
for
VIVID Lights 2019
comprised a series of traditional figures from Pacific Islands and Nation, including Australia, Papua New Guinea, Palau, Vanuatu, Solomon Islands, Nukouro Atoll, and The Philippines. Each represent the communities, environments and species under threat from sea level rise due to human-induced climate change and the impacts of ocean plastic pollution. We were able to leverage data produced by UNSW Prof. John Church and his team for UN reports on predicted ocean levels to identify locations to highlight.
Each totem was created by a local artist of the area it represents. Their small wooden carvings have been scanned, scaled, sectioned and then 3D printed from recycled PET bottles and recyclable plastic filament pushing 3D printing technology to its full limits.''
Ocean Sentinels now forms part of the One Ocean, Our Future exhibition that has been curated by the Sea Museum (Australian National Maritime Museum) in Darling Harbour.
Congratulations Selena, a great follow on from this year's
Little Obelia Centenary Celebration
of May Gibbs ocean loving character, still happening at Nutcote in Neutral Bay, launched November 2021, and the December 5th promotion of Artists works at Eramboo's Christmas Market in Terrey Hills.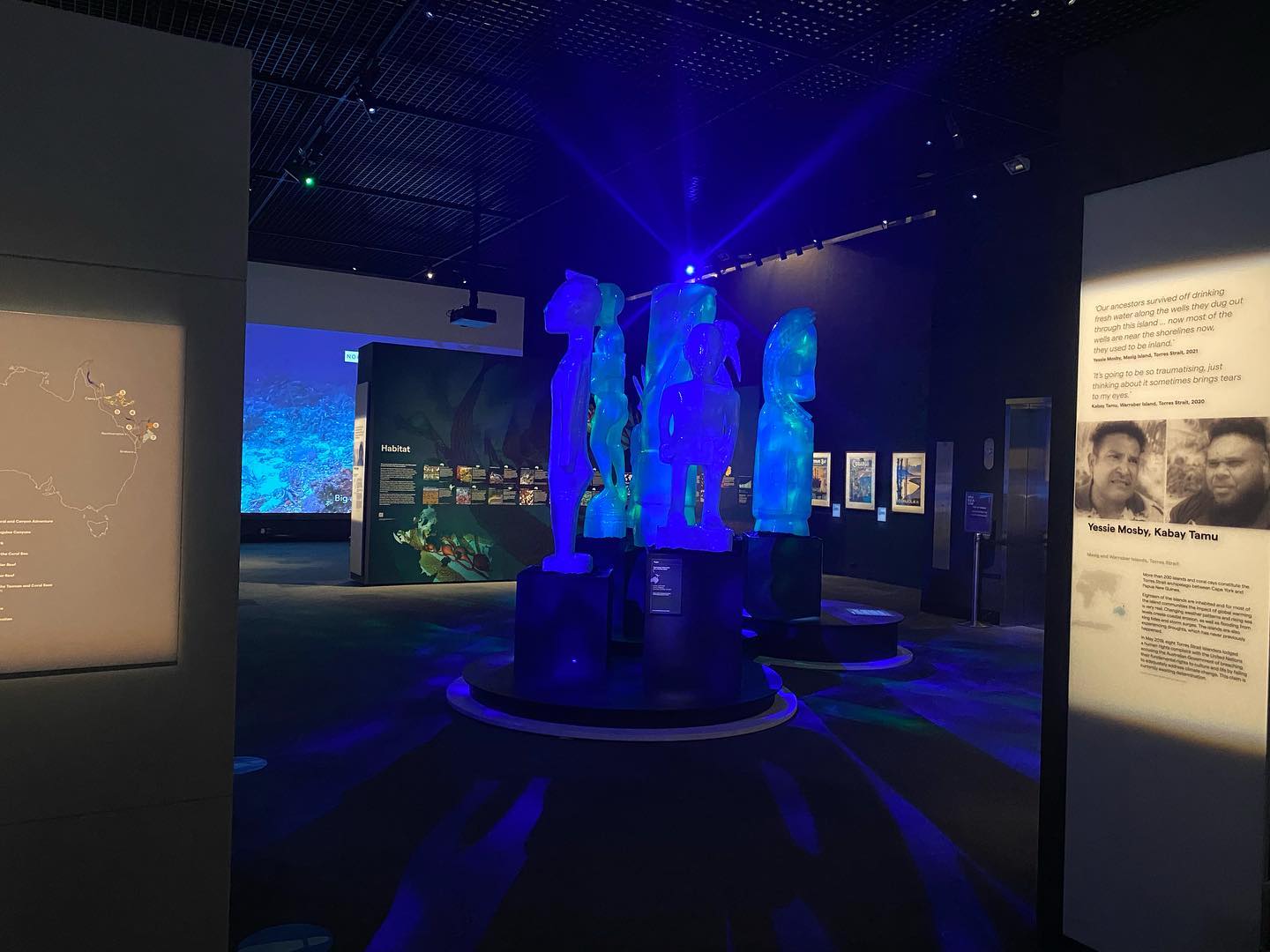 Ocean Sentinels in the Sea Museum
Sea Museum says;
Covering more than 70 per cent of the Earth's surface and supplying half its oxygen, the ocean is our planet's life support system.




The ocean provides 50 per cent of the air we breathe and affects our weather, climate, food supply, culture and wellbeing. Learn how we are intimately tied to the ocean in this immersive exhibition and how a changing climate, overfishing and pollution are affecting our future.




Marvel at the wonders of the ocean and the diversity of Australia's marine life revealed by Schmidt Ocean Institute's 2020 circumnavigation of Australia aboard their research vessel Falkor. Discover, manipulate and inspect 3D visualisations of five extraordinary deep-sea specimens, ponder on the climate record contained in a real Antarctic ice core, hear about the impacts of a changing planet and ocean from witnesses, and learn how two centuries of analysing and examining the ocean have given us the knowledge to make things change for the better.
Avalon Bowling Club Easing Of Restrictions Notice
A message for Avalon Bowlo Members and Guests:
With the fluctuating situation regards Covid infections, the Directors and management of Avalon Bowlo have voted to maintain a policy of allowing ONLY DOUBLE VACCINATED people in to the Club.
This is being done to reduce the potential impact on our double vaxxed staff and the apx 95% of locals who have made the effort to protect themselves and others by being double vaxxed.
There are many other licensed clubs across the Northern Beaches also taking this action and while we appreciate that some may not agree, we believe first and foremost for the safety of our staff, patrons and community.
The Club will continue to offer as much outdoor service and events as possible through the Christmas and New Year period and look forward to seeing you enjoy our new alfresco entertainment area.
The Bowlo will close only on Christmas Day over this festive holiday season.
Avalon Bowlo sincerely wishes everyone a happy and safe Christmas and hopefully a brighter 2022.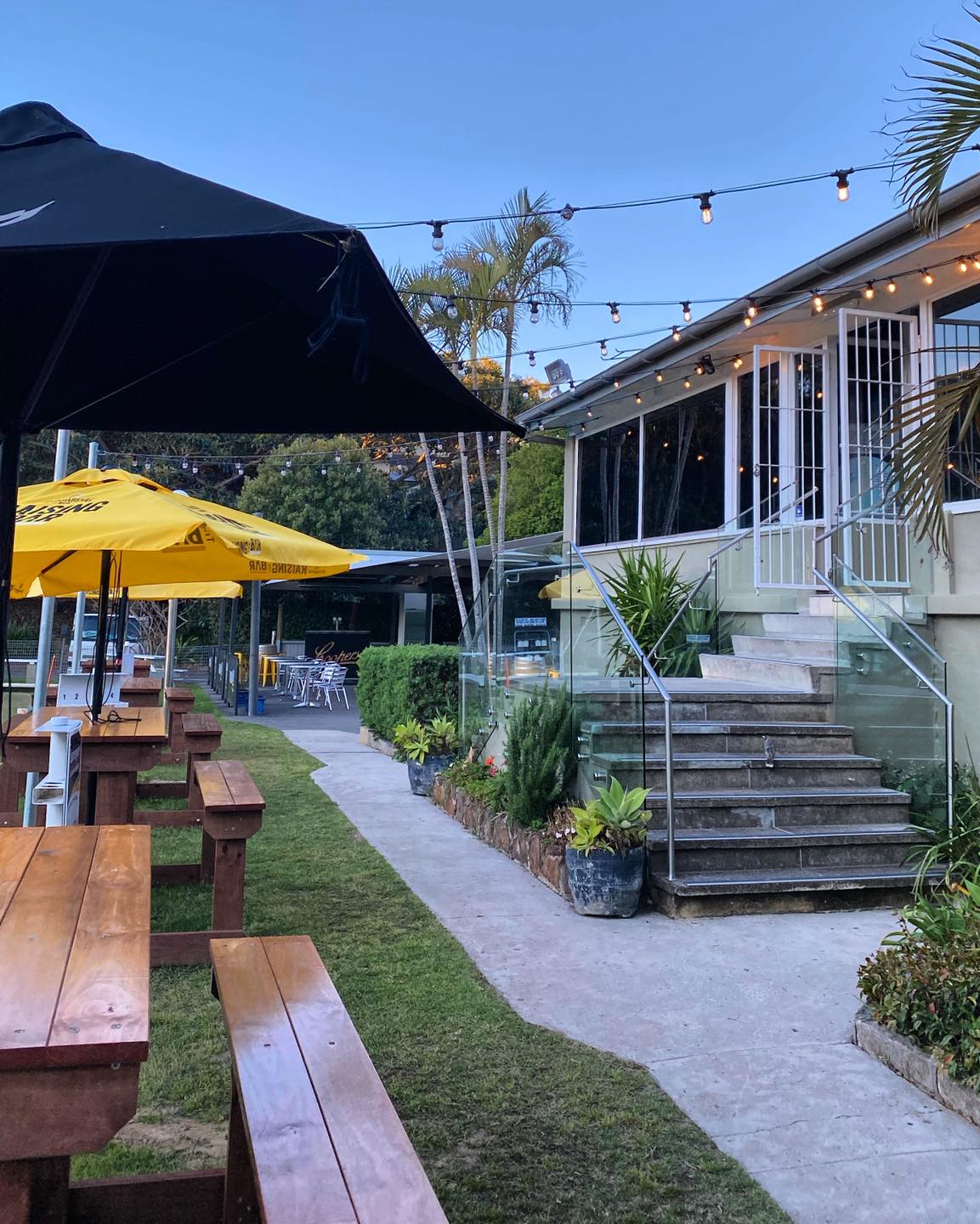 Royal Prince Alfred Yacht Club - RPAYC: Easing Of Restrictions
Although the NSW Govt has eased COVID-19 restrictions from yesterday, with face masks no longer required, the club's entry requirements will remain as follows:
All members and guests must continue to check-in with the Service NSW QR code which can be found around the club;
Members are required to swipe their member card on entry and guests will need to sign in with their Drivers Licence;
All patrons must show proof that you are fully vaccinated or provide a medical exemption upon entry – the Commodore's message regarding this club regulation can be seen at: https://mailchi.mp/rpayc/commodoresnotes-586582
Further information on NSW Government rules can be found at:
At Royal Prince Alfred Yacht Club, the health and safety of our Members, guests and staff is paramount, which is why we have made the decision to maintain the current mandatory COVID-19 vaccination entry restrictions after 15 December 2021. The Board will review the decision on restricted access for unvaccinated adults in January 2022.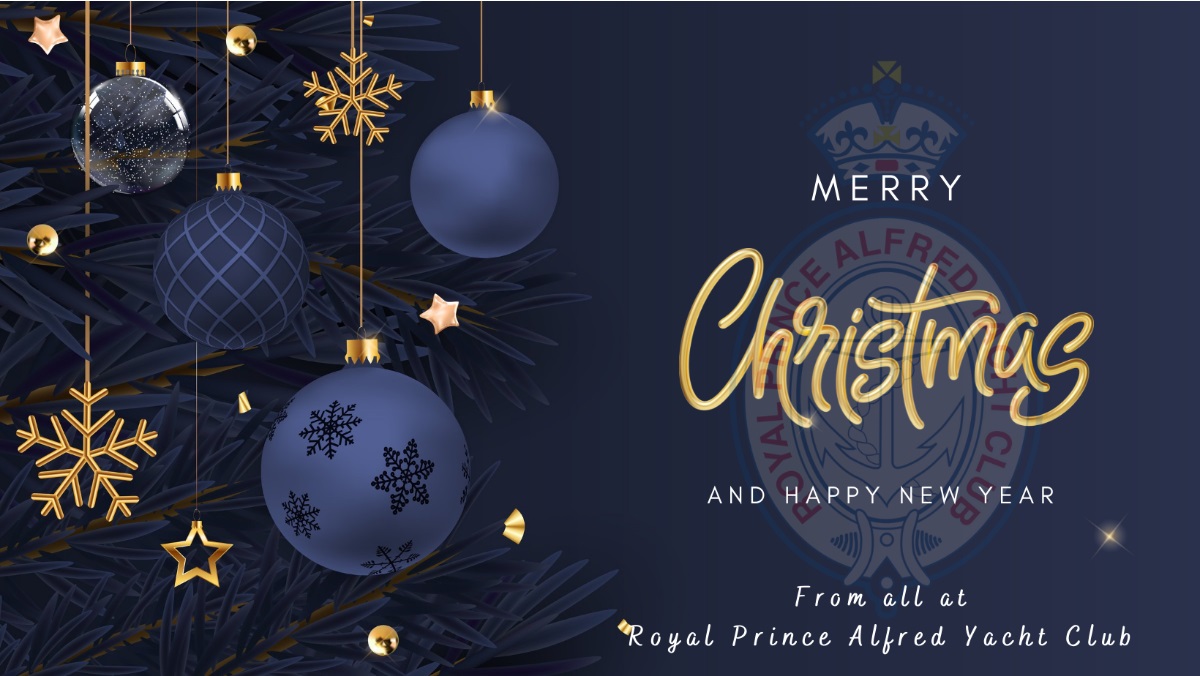 Narrabeen RSL: Vaccination Policy & Christmas Trading
Dear Members and Guests,
The President, Board of Directors, Management and staff thanks you for your ongoing support throughout this difficult year. It has been wonderful to see some new members as well as so many of our favourite faces back at the Club.
The Club's Board of Directors has unanimously voted to remain closed to unvaccinated people 18 years of age and over, unless they have medical documentation preventing them from being vaccinated. This will extend the 'vaccinated only' restrictions at the club until 31st January, 2022.
This decision was made after consultation with staff and members, Clubs NSW, our solicitors and our Club Directors. Currently there are 10 other clubs on the Northern Beaches, and many clubs across Sydney, that have also come to this decision.
Regrettably, we understand that some members of our community will be disappointed by this decision, but we believe it to be the correct option mindful of all the available information at hand.
We are hopeful that early 2022 will see a return to all our usual activities including the meat raffles and trivia.
DECEMBER AND JANUARY TRADING
Narrabeen RSL will remain open from Wednesday - Sunday until December 24th.
We will be closed from December 25th and will re-open Wednesday the 5th of January.
Sunk Cocktail Bar will operate for bookings and Saturday/Sunday trade until December 23rd and will re-open on Saturday January 8th
On behalf of the Board Of Directors, Management and staff at Narrabeen RSL wish you a happy and safe festive season spent with family and friends.
APA Woolies Survey
The Avalon Preservation Association are asking members and local residents to complete the attached survey to provide a clearer picture of the response to proposed changes to the Avalon Beach Woolworths store.
These changes involve converting this store to a 'Neighbourhood Metro store", which would include a delicatessen and a pre-prepared meal section, raising some concerns that the present product range may be reduced by space limitations, and everyday grocery items may not be so readily available, or prices may rise. This could mean it may then be necessary to travel to Woolworths in Mona Vale or Coles in Newport, or order online.
Palm Beach Whale Beach Association and Clareville and Bilgola Plateau Residents Association will be distributing the same survey and, depending on the results, a meeting will be set up with Woolworths at senior level to a. establish exactly what they are planning, and b. make it clear what residents want.
This survey form is designed to be: downloaded to your computer/opened, filled in, saved, then attached in a return email to APA -
avalonpreservationa@gmail.com
Alternatively, you can: print survey, fill in, scan, and attach to a return email to APA (address above).
We obviously need as large a membership and residents response as possible.
Avalon Preservation Trust
Incorporated as Avalon Preservation Association
'Water Access Only'
In a community brimming with artists, writers and photographers, it's no surprise that someone, sooner or later, would think of binding all that talent into a book. And so it was that in 2006 Juliette Robertson and John Hoffman put together the first anthology of works intended to reflect our Pittwater offshore world. The book was highly successful, frequently quoted at dinner parties and remains treasured by offshore and former offshore residents alike.
Now, 15 years later, we have the launch of 'Water Access Only: More Tales & Adventures from Pittwater'. Or, to put it more succinctly, WAO2. There are some changes this time. John Hoffman has been replaced in the editorial team by CB Floyd. WAO2, unlike its predecessor, is printed in colour throughout. And this time the book comes with a barcode that enables you to listen to a Spotify playlist of offshore musicians.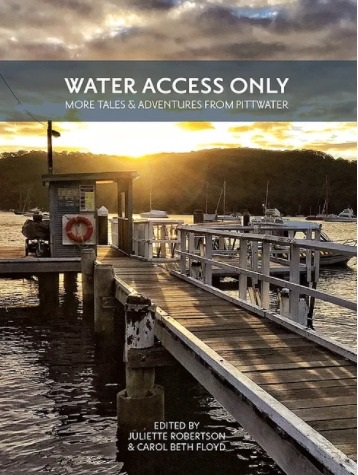 But the basic premise remains the same. WAO2 is a collection of stories, reminiscences, poems, drawings, cartoons, photos, paintings and other artworks, displaying the diverse talents within the offshore community. Contributors come from not only Scotland Island but from every part of the western foreshore, stretching from McCarrs Creek to Mackerel Beach. The mood of the works is equally varied, ranging from sombre through to comical, factual to fanciful. Just about every aspect of offshore life will be found somewhere: boats, buggies, sailing, septic, friendship, solitude, birth, death, bush fires and, of course, car parking.
Juliette and CB were supported by Jane Morgan and Jane Rich as assistant editors, plus Jane Matthews as designer. They deserve our praise. But thanks also go to the 70 or so contributors. All bared their creative souls to the scrutiny of their community. I know from writing the PON that that's not an easy thing to do.
The book contains hundreds of creative works, all for $35. If that's not value enough, there's a bonus. At the end of the book there's a paragraph of biography for each contributor. To a stickybeak like me the book is worth its price for that alone.
Copies
can be bought online here
. Assuming there are copies left, they can also be bought at the 12 December Two Catherines café event on Scotland Island. For people not on the island, copies will be stocked in local bookshops and at outlets at Church Point.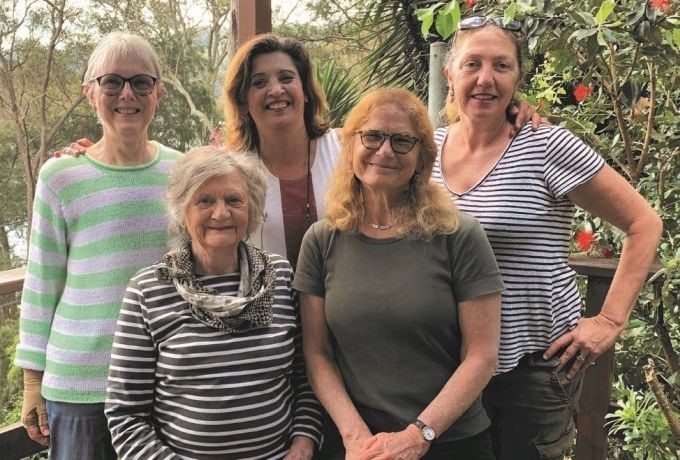 The production team, left to right : Jane Morgan and Jane Rich (assistant editors);
Juliette Robertson and CB Floyd (editors) and Jane Matthews, designer
To All Veterans
We are expanding our membership!
Would love to have all ADF veterans come on down and be a part of the Avalon Beach RSL Sub Branch family. If
you are, or know an ADF veteran, please encourage them to get in touch with
Andrew
Scully or Tamara Sloper- Harding. We'd love to welcome you to a wonderful, inclusive and supportive family of ex veterans.
Familia sumus.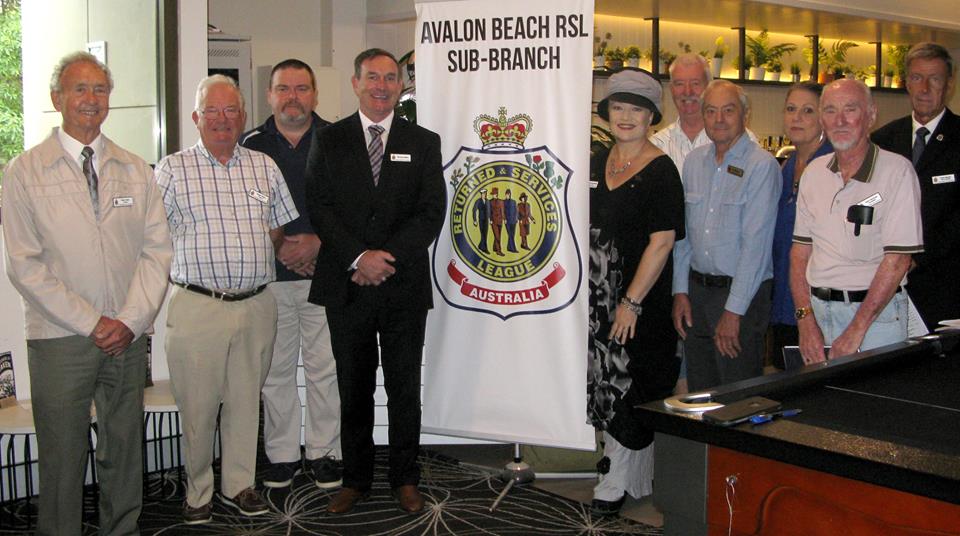 Back To What Matters!
Cr. Vincent De Luca OAM has attended the 2021 Gala dinner for the Cure The Future, raising money for cancer research.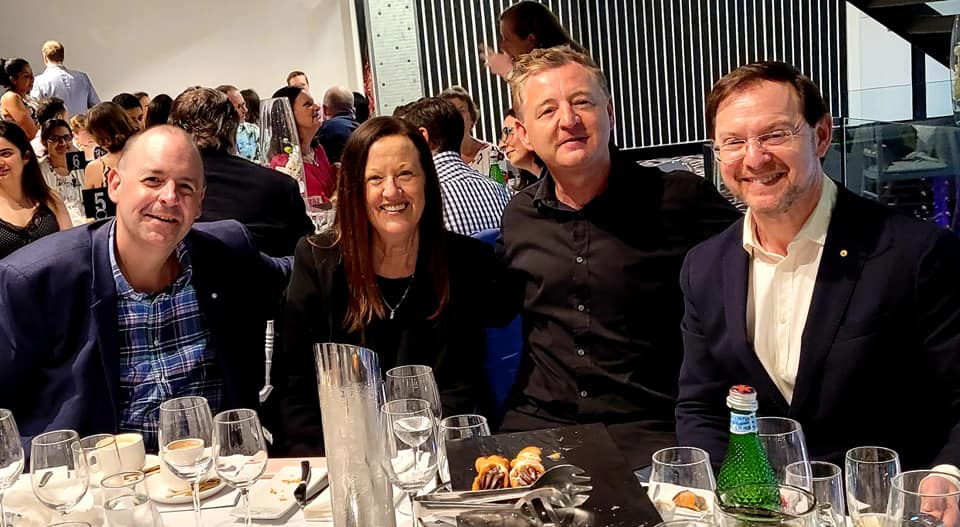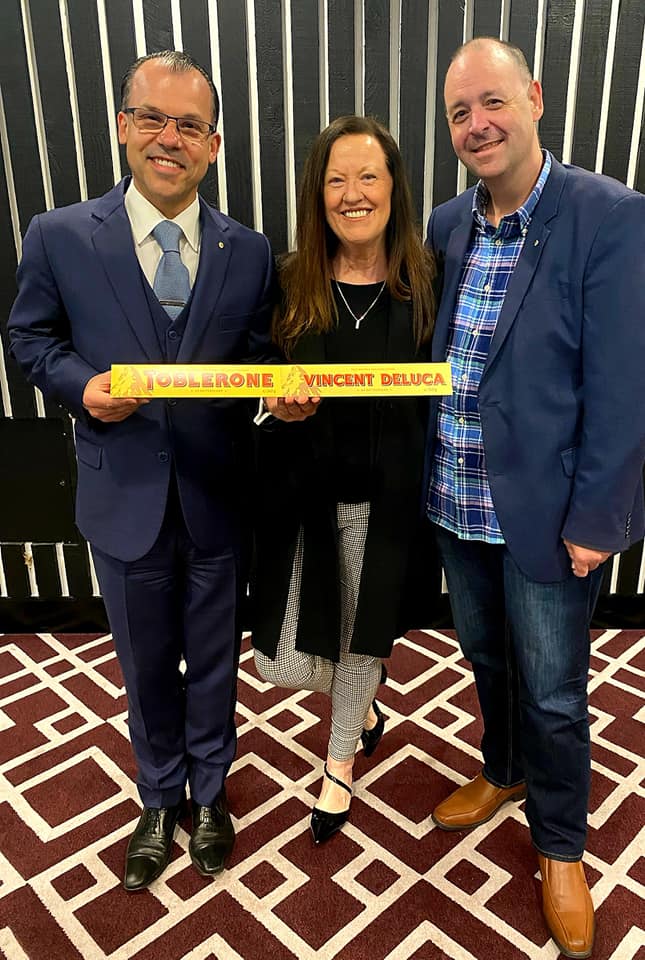 With Chair of Cure the Future and the Australian Gynaecological Cancer Foundation, Di Langmack OAM, Professor John Rasko, Luke Mangan OAM and Paul Signorelli OAM at Doltone House Jones Bay Wharf.
Over $100,000 was donated by the Biaggio Signorelli Asbestos Foundation (mesothelioma).
Cure The Future is a philanthropic foundation that funds pioneering research to cure inherited diseases and cancers through the world leading research and clinical work of Professsor Rasko AO and his team.
We fund equipment, services and the professional development of this inspirational team of scientists and researchers to enhance their ground breaking work, to have a greater impact now and for generations to come.
Pupular Manly Court Visitors Bark In Action
Manly Courthouse is the first location in NSW to bring back pats, cuddles and wagging tails with the Canine Court Companion Program (CCCP) resuming as the state recovers from the COVID-19 pandemic.
Attorney General Mark Speakman today announced that after a paws of nearly six-months due to COVID-19, therapy dogs have returned to Manly Courthouse one day per week.
"I'm doggone delighted to see these loveable Labradors bringing joy to Manly court users once again," Mr Speakman said.
"We can't wait to welcome more therapy dogs and their volunteer handlers back to courthouses across the state in the new year."
Member for Manly James Griffin said the pawpose of these gentle therapy dogs is to provide emotional support to children, vulnerable witnesses and victims of crime.
"Coming to court can be an overwhelming experience, but each friendly pooch has been expertly trained to pick up on signs of distress to provide a sense of calm and make people smile," Mr Griffin said.
"A 2017 trial of therapy dogs at Manly Courthouse was so successful the program was rolled out across the state."
Guide Dogs NSW/ACT CEO Dale Cleaver said there is evidence opens in new windowto support the use of therapy dogs to alleviate symptoms associated with trauma, including stress and anxiety.
"Our Court Companion Dogs have been wonderful lockdown partners for their volunteer handlers, but we know they are pulling at the leash to get back out in the community," Mr Cleaver said.
"We're so excited they're ready to spread the love and make a real difference, providing comfort and companionship once again."
The CCCP is an initiative from the NSW Department of Communities and Justice, with each helpful hound receiving up to two years of intensive training with Guide Dogs NSW/ACT.
Australian Surf Life Saving Championships To Swap Locations In 2022 And 2023
Surf Life Saving Australia has today announced the 2022 Australian Surf Life Saving Championships, held over nine days from 2 April, will relocate to Broadbeach on the Gold Coast.
Perth, which had planned to host the 2022 Championships, will swap event dates with the Gold Coast, which was to hold the Championships in 2023.  
Surf Life Saving Australia President John Baker ESM said the event swap would provide absolute clarity for surf clubs and members planning for next year's event.
"We are very pleased to be able to announce the success of negotiations which now allows a straight swap of locations between the 2022 and 2023 Australian Surf Life Saving Championships," Baker ESM said.
"The Gold Coast, Queensland is a location that is a well-known venue for the Aussies, and I'm sure that there'll be plenty of excitement about being able to return to Broadbeach a year earlier than planned.
"We would like to thank Tourism Western Australia, Tourism and Events Queensland and Major Events Gold Coast for their support and flexibility in helping to make this transition possible and ensuring that Surf Life Saving's pinnacle event has the greatest chance of success for the next two years."
Tourism and Sport Minister Stirling Hinchliffe said the event swap followed the Palaszczuk Government's recent ten-year deal to host the Australian Surf Life Saving Championships in Queensland.
"This will bring our decade-long deal with Australian Surf Life Saving to host the Championships forward a year to support tourism jobs on the Gold Coast for our Covid-19 Economic Recovery Plan," Mr Hinchliffe said.  
"We've worked closely with Surf Life Saving Australia to help them navigate around the pandemic's logistical challenges on the West Coast by bringing the Aussies to Broadbeach.
"Earlier this year, the Sunshine Coast hosted the Australian Surf Life Saving Championships and generated more than $16 million for the local visitor economy.
"We're expecting a similar economic boost for Gold Coast accommodation providers and tourism operators with more than 6,000 competitors plus Queensland and interstate spectators anticipated this April for the Aussies at Broadbeach.
Gold Coast Mayor Tom Tate was equally as excited to see the Aussies back on the Gold Coast.
"It is only fitting that the Aussies have found their home on the Gold Coast, as our city is famous for its hospitality, amazing weather and golden beaches," said Tate.
"This event boosts our reputation as a safe and welcoming host destination and showcases everything great about the Goldie. Bring it on."
Queensland will play host to eight editions of the Australian Surf Life Saving Championships between 2022 and 2031 with the exact locations still to be determined beyond 2022, but locations will be shared between the Gold and Sunshine Coasts.
2022 Australian Surf Life Saving Championships Gold Coast locations:
Open, U19, U17, Masters water events – Broadbeach SLSC
U13, U14 & U15 Youth Championships – North Kirra SLSC
Open, U19, U17, Masters beach events – Kurrawa SLSC
Locations for the next two Australian Surf Life Saving Championships:
2022 – Gold Coast, Queensland
2023 – Perth, Western Australia
Human Biosecurity Period Extended
December 10, 2021: The Hon Greg Hunt MP, Minister for Health and Aged Care
The human biosecurity emergency period under the Biosecurity Act 2015 will be extended for a further two months.
These arrangements, which have been in place since 18 March 2020 to protect Australians during the COVID-19 pandemic, will continue until 17 February 2022.
The extension of these arrangements made by the Governor-General was informed by specialist medical and epidemiological advice provided by the Australian Health Protection Principal Committee (AHPPC) and the Commonwealth Chief Medical Officer.
Continuation of these arrangement will allow the important measures currently in place to continue as the Government continues to reopen Australia and act decisively to respond to the emergence of the Omicron variant.
The extension means the four existing emergency requirement Determinations will remain in force for the duration of the extension period, with the ability to be revoked at an earlier time, depending on medical advice.
These Determinations include:
Mandatory pre-departure testing and mask wearing for international flights
Restrictions on international travel from high risk countries
Restrictions on outbound international travel for unvaccinated Australians
Restrictions on the entry of cruise vessels within Australian territory (this Determination will be reviewed monthly).
These arrangements have been a significant contributing factor in Australia's success in avoiding the catastrophic effects of COVID-19 seen in many other countries.
It has enabled Australia to respond quickly to moderate the number of inbound and outbound travellers, protect remote and indigenous communities from localised outbreaks, reduce the risk of spread of COVID-19 on flights and at international airports in Australia and further manage the number of cases in quarantine facilities.
The human biosecurity emergency period ensures the appropriate legislative powers are available to the Australian Government as further information is gained and understood about Omicron, as well as to protect vulnerable communities in Australia.
As has been the case throughout the COVID-19 pandemic, these arrangements will be reviewed regularly to take into account the latest medical advice.
The Government continues to work constructively with the cruise ship industry, with whom we remain actively engaged alongside state and territory governments to enable a phased resumption of cruising in Australia on the basis of medical advice.
As part of this work, the Government will continually review, on a monthly basis, whether the current restrictions on cruise ships can be safely lifted or amended.
The measures in place under the
Biosecurity Act 2015
can be repealed or amended at any time prior to the end of the human biosecurity emergency period and it will be continuously reviewed as a priority.
Pets Of The Week
Panda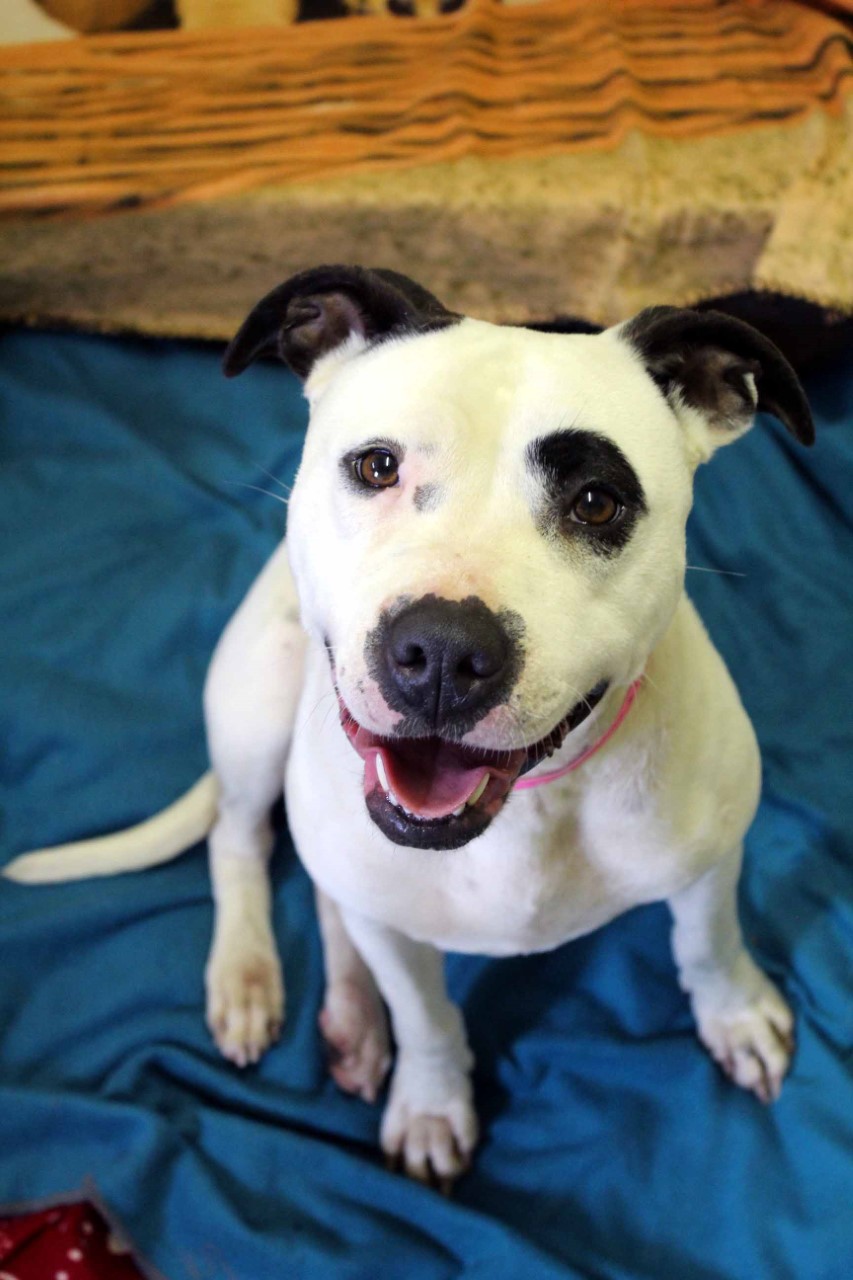 4yo Staffy X
Good with kids, PT hours, house with garden. Panda is an exceptionally friendly sweet dog. Her tail never stops wagging. She suits kids 10+yo. She does jump up but in a friendly manner. Our trainer says: "Copes with kids rough and tumble play". She can be a bit reactive to other dogs on lead and is not suitable around cats. She has a short coat and weighs about 22kg.
All our dogs come desexed, C5 vaccinated, heartworm free and microchipped. Also included for the love and health of our dogs is a free Health and Wellness Voucher with our DoggieRescue Vet. Her adoption fee is $400. For details please call DoggieRescue on 9486 3133 or email Monika@DoggieRescue.com. RON R251000024
Tweedy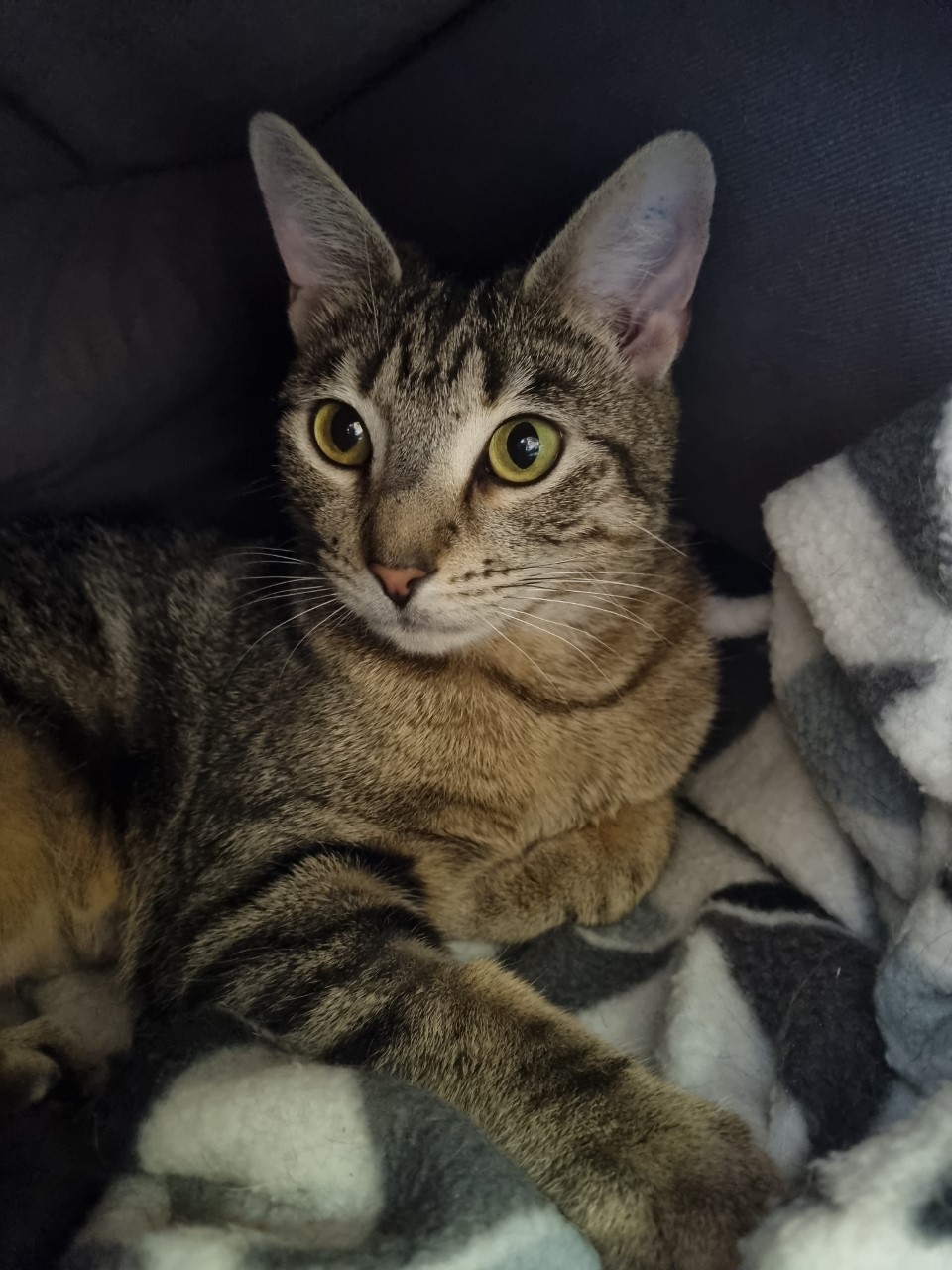 12mths Domestic Short Hair Tweedy is a sweet but shy 12month girl who is looking for the quiet life and a family with rescue experience to bring her out of her shell. She has a short coat and weighs 3.7kg. All our cats come desexed, wormed, F3 vaccinated, FIV/FeLV tested and microchipped. Her adoption fee is $220. For further details call DoggieRescue on 9486 3133 or email cats@doggierescue.com
Not everyone is in a position to adopt a dog, which is why DoggieRescue runs a foster program making it easy for caring dog lovers to make an immediate difference.
Rehoming Organisation No R251000024.
Pittwater Community Groups: