Community News: June 2016
June 26 - July 2, 2016: Issue 269
June 19 - 25, 2016: Issue 268
June 12 - 18, 2016: Issue 267
June 5 - 11, 2016: Issue 266
Search Pittwater Online News: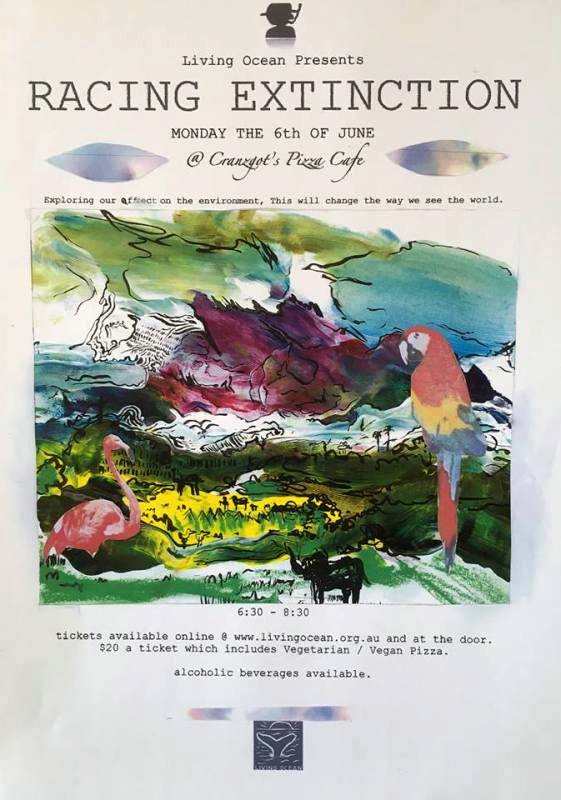 2016 Surf Life Saving NSW Awards of Excellence
Saturday, August 13 at 6:30 PM - 11:30 PM
Four Seasons Hotel Sydney
199 George Street, Sydney, Australia 2000
The Surf Life Saving NSW Awards of Excellence proudly presented by Stramit recognises outstanding achievements and contributions in all aspects of Surf Life Saving. The awards will celebrate the accomplishments of members, clubs and branches in the 2015/16 season.
Dress code - TBC
Tickets - bit.ly/aoetickets
Everyone is invited, come and celebrate the 2015/16 season with your fellow NSW surf lifesavers!
Whether you are a finalist for the Awards, a supporter for a finalist or you just want to have an amazing night out with friends, family and like-minded clubbies from across the state, then make sure you grab your tickets. Ticket prices include three course dinner, beverages, live entertainment from Jellybean Jam and door prizes.
For more information visit www.surflifesaving.com.au/aoe2016.
Prices (exclude booking fee): Adult - $130 - Child (U18) - $100 - Table (10 people) - $1,100
Whether you are a finalist for the Awards, a supporter for a finalist or you just want to have an amazing night out with friends, family and like-minded clubbies from across the state, then make sure you grab your tickets. Ticket prices include three course dinner, beverages, live entertainment from Jellybean Jam and door prizes.
Make sure you visit the Facebook Event to stay updated with relevant information.
ALL nominations must be submitted viawww.surflifesaving.com.au/aoenominations.
Marine Legislation Amendment Bill 2016 Introduced into Parliament
On Tuesday May 31, 2016, the Marine Legislation Amendment Bill 2016 was introduced into the Legislative Council.
The long title is 'An Act to amend the Marine Safety Act 1998 and the Ports and Maritime Administration Act 1995 to make provision for camera recorded offences and further provision for safety management matters, alcohol and drug testing procedures, and compliance and investigation; and for other purposes.'

Overview of Bill
The object of this Bill is to amend the Marine Safety Act 1998 (the Marine Act) and the Ports and Maritime Administration Act 1995 (the Ports Act) to:
(a) introduce new offences into the Marine Act for operating a vessel in a menacing manner, and
(b) provide for the seizure, impoundment or forfeiture of recreational vessels if an authorised officer reasonably believes certain serious offences have been committed, and
(c) allow for random drug testing of vessel operators, and
(d) provide consistency in penalties and disqualification periods for drug and alcohol offences under roads and maritime law, and
(e) clarify and streamline marine compliance and investigation powers, and
(f) establish a scheme for camera recorded offences, and
(g) enable marine exclusion zones to be declared for special events, and
(h) provide for the management of wharves, moorings, port facilities and works, and
(i) make other consequential changes to give effect to recommendations made during the statutory review of the Marine Act by the Maritime Management Centre and Transport for NSW, and
(j) save any provisions from the Maritime Services Act 1935 and the regulations under that Act that are still in use.
Read Marine Legislation Amendment Bill 2016 here
CALLING ALL SINGERS or those who secretly want to!
A NEW ACAPELLA CHOIR IS FORMING ON THE ISLAND.
You don't even have to cross the moat.
We are a small group of people who enjoy singing together. We have been through a couple of incarnations, ie. The Last Ferry Home. Now, we just want to get together and sing. Some of us are going to take turns leading, using our musical knowledge. We are also looking at getting some guest conductors to come and give workshops. (any singing teachers out there…?)
Songs will be 2- and 3-part harmonies and rounds, easy stuff to start with. We have a lot of material crossing several genres from gospel, folk, African, classical… the main criteria is that the songs are enjoyable to sing. Acapella mostly. It's about blending our voices…. And it's about having fun.
A choir needs some 'great' singers, yes. But it also needs some people who aren't going to feature or do big impressive solos – it needs some singers to stay in the background and just add bulk to the sound. You don't have to have a big powerful voice, as long as you're (mostly) in tune!
Next meeting is the 5th of June from 2.30pm-4.30 pm. Following that, June 19th.
We will be meeting fortnightly on the 1st and 3rd Sundays of the month at Suzie Boyd's house*, 2.30pm - 4.30pm, with a break for tea and cake.
Cost - free for now, but guest workshop leaders may cost in the future. You can bring cake if you like.
For more details, or to get on the mailing list, emailjessica_mcgowan@yahoo.com.au or call Jessica on 0422 474 279.
*Suzie Boyd's is on the waterfront, the second wharf to the West of Tennis (grey house with a grey boatshed). Coming from the back it's 69 Robertson Rd, second house before the big stairs to Tennis Park. The only house with a driveway. If you don't see a golf cart at the bottom, you're in the wrong place.
From Pittwater Offshore Newsletter – June 1, 2016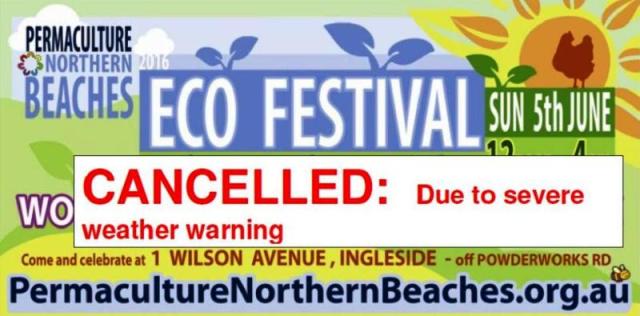 From one Olympic venue to the next
Tuesday 31 May 2016
Weymouth and Portland, the London 2012 sailing venue, will play host to the final big hit out before sailors make their way to Marina da Gloria in Rio de Janeiro for the 2016 Olympic Games.
From 6-12 June, Weymouth and Portland will host 380 sailors from 44 nations across the ten Olympic fleets for the next instalment of the Sailing World Cup.
Many of the sailors racing on the British waters will be crowned an Olympic champion in just 66 days' time. Weymouth and Portland will offer all the final opportunity to fine tune their technique and test themselves against their rivals in a formal regatta environment before Rio 2016.
The 25-boat Nacra 17 fleet will be one of the most competitive in Weymouth and Portland with no fewer than nine of the world's top ten set to compete.
Whenever Billy Besson and Marie Riou (FRA) set sail in a Nacra 17 regatta they are viewed as favourites by the sailors, spectators and the media and that is unlikely to change for Sailing World Cup Weymouth and Portland. The duo have dominated the Rio 2016 quadrennial, becoming one of the first teams to win all four World Championships in an Olympic cycle. Their feat was matched by Peter Burling and Blair Tuke (NZL) in the 49er.
Following their victory at the 2016 Nacra 17 Worlds in Clearwater, USA they took a further gold at the Trofeo Princesa Sofia Trophy in Palma de Mallorca, Spain. Just two weeks later, at Sailing World Cup Hyères, they showed they were human after all, only managing a sixth place.
It will be the first time that Besson has competed on the London 2012 Olympic waters but for Riou, the surroundings will be all too familiar. Riou campaigned for and competed at London 2012 in the Women's Match Racing event. The 2016 edition of Sailing World Cup Weymouth and Portland will be her sixth event on the waters so her experience and knowledge will prove vital if the French pair are to walk away as champions.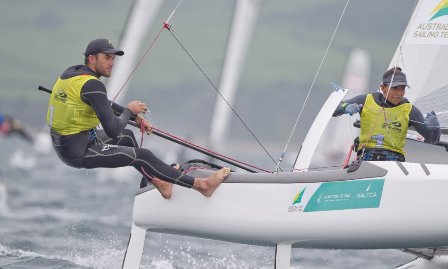 Australia's Jason Waterhouse and Lisa Darmanin took the Weymouth and Portland Sailing World Cup gold medals away in 2015 and make a return to the venue. The Australians, currently ranked World #2, sealed victory in the Medal Race, overcoming Switzerland's Matias Buhler and Nathalie Brugger. The Swiss team will be back in 2016 aiming to go one better.
The World #1 Nacra 17 team Vittorio Bissaro and Silvia Sicouri (ITA) will be in amongst the front runners as will Sailing World Cup Hyères gold medallists Fernando Echavarri and Tara Pacheco (ESP) and Sailing World Cup Miami winners Mandy Mulder and Coen de Koning (NED).
In the 49erFX, Spain's Tamara Echegoyen will make a return to the venue where she was crowned an Olympic champion in Women's Match Racing. Soon after London 2012 she switched to the 49erFX to sail with Berta Betanzos. After a slow start to the campaign they found their legs in the Women's Skiff and secured their first Sailing World Cup podium finish at the 2015 edition of Weymouth and Portland. Their rise through the ranks continued and at the 2016 World Championships they walked away as victors and remain a mainstay at the front of the fleet.
Joining them in the 19 boat 49erFX fleet in Weymouth and Portland will be 2013 World Champions Alex Maloney and Molly Meech (NZL), Sailing World Cup Hyeres gold medallists Lisa Ericson and Hanna Klinga (SWE) as well 2016 European Champions Jena Mai Hansen and Katja Salskov Iversen (DEN).
The 49er will welcome 40-boats in Weymouth and Portland. The World #1 crew Nico Delle Karth and Nikolaus Resch (AUT) will lead the charge with Delta Lloyd Regatta and Sailing World Cup Miami victors Diego Botin and Iago Lopez (ESP) alongside them. Trofeo Princesa Sofia Regatta winners Ryan Seaton and Matthew McGovern (IRL) will also be within the fleet.
The Men's and Women's RS:X fleets will welcome 20 and 10 sailors respectively. London 2012 Olympic silver medallist Nick Dempsey (GBR) will spearhead the Men's RS:X fleet and he will be joined by Olympic Test Event gold medallist Aichen Wang (CHN), World #2 Tom Squires (GBR) and World #10 Daniele Benedetti of Italy. Two-time Youth Worlds gold medallist Stefania Elfutina (RUS) and 2015 Women's RS:X World Champion Peina Chen (CHN) will go in the Women's fleet.
Racing kicks off on Wednesday 8 June and will conclude on Sunday 12 June with the Medal Races which will be broadcast live on the World Sailing TV YouTube Channel.
By Daniel Smith - World Sailing
ASRL Newsletter: June 2016
Newsletter #63 - June 2016
This newsletter will carry information on:
1. National Team Selection Event
2. ASRL Open 2017
National Team Selection Event (NTSE) Process and Notification:
These key dates are important:
The NTSE will be held on the weekend of 17/18 Dec
• Actual details still being worked on
• Location TBC but it will be in Sydney
Background to chosen dates:
• SLSNZ will this year be hosting the Test Match and Development Crews Series
• 12 months ago SLSNZ and SLSA signed an agreement for the hosting of this now annual event where each host country is responsible for setting the date and location of the event
• Accordingly SLSNZ advised last year that their forward program was set in place and "the test date will be on the 4th February 2016 at Waihi Beach in conjunction with our North Island Surf Boat Championships"
• The original ASRL plan was to select the team at the Manly Carnival but when the date of 4 Feb was made known to us it makes a Jan selection date unachievable
• After the 4 Australian Teams are selected SLSA then need time to organise Air travel, Accommodation, Vehicle Hire, Blazers, general Team Outfitting while at the same time SLSNZ need to find and organise the loan of suitable boats for our 4 Aussie crews to race in
• On top of that our crews may need time to organise family and time off work
• Everyone will understand that this can't all be achieved in a few short weeks
• The ASRL then reverted back to a pre-Christmas date of 17/18 Dec
• We are aware that travelling crews to the NTSE will require a tight program of quality races to make the travel rewarding and that is what we are currently working towards
• As in previous years each crew wanting to be considered to be invited into the selection event will need to complete a SLSA nomination Form that will be opened up and available early in the next season. This will be advised through the SLSA website, National/State Circulars as well as again via the ASRL website and social media outlets
Teams to be Selected:
The Australian Team will consist of an:
• Open Female: full test team status including Australian Blazer and Numbers Australian Cap
• Open Male; full test team status including Australian Blazer and Numbers Australian Cap
• Under 23 Female: Development squad status without the Blazer and Cap
• Under 23 Male: Development squad status without the Blazer and Cap
Don't miss this wonderful opportunity to represent your country. It is open to all crews and by signing the SLSA Nomination Form you are committing if selected to travel and compete in New Zealand on the 4 February 2017
2017 ASRL Open:
Taking into consideration issues like:
•Where the Australian Championship is being held
•Where the NSW Championship is being held
•Contractual agreement with DNSW
•Proximity to major airport
•Availability of accommodation
•Host Surf Club with capability and enthusiasm to work in delivering such a large event
The decision has been taken to return to: Shellharbour for the 2017 season Dates will be Friday 17 to Sunday 19 February
This notification will allow competitors and officials time to log the dates into the diary
2016 Focus on Ability Short Film Festival
Over $140,000 in cash and prizes to highlight the ability of people with a disability. Films cannot be longer than 5 minutes. Australian entries must be submitted by 30 June 2016. More info at focusonability.com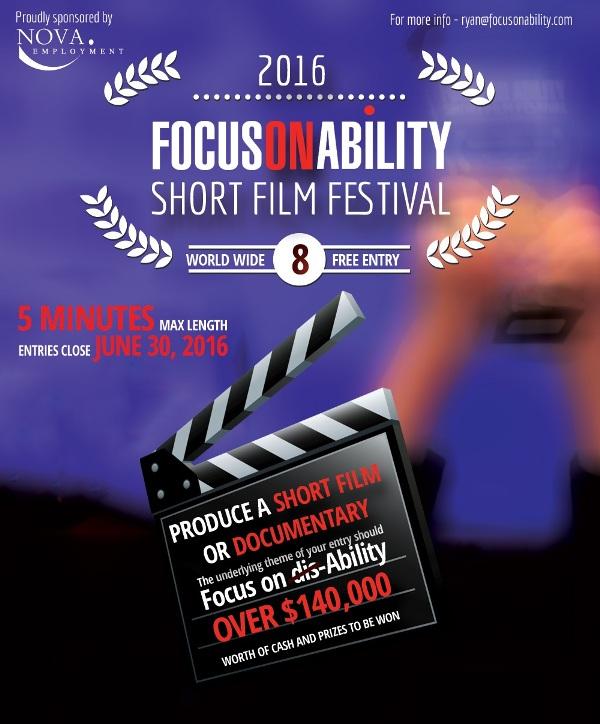 Jack Johnson Kicks Off the #Wavefor Change: World Oceans Day 2016
Published on 25 May 2016
Join Jack Johnson and many others around the world who are riding the Wave For Change!
Take the #WaveforChange challenge and take action for the ocean by recording a video of yourself making a promise and doing the wave. Maybe you'll give up using plastic straws or perhaps you'll commit to participating in two beach cleanups a year! Sign your commitment by doing the wave and sharing it with the world.
Nominate a carer you know today
27 May 2016: Media Release
Minister for Ageing and Minister for Disability Services John Ajaka today announced that nominations for the 2016 NSW Carers Awards are open.
The NSW Carers Awards are an opportunity to recognise and celebrate the dedication, commitment and valuable contributions of the more than 850,000 unpaid carers across NSW.
Mr Ajaka said that one in ten people in NSW dedicate their time to caring for someone who needs care because of disability, mental illness, a chronic health condition, dementia or ageing.
"Every day carers provide vital unpaid support to members of our community, improving their lives and making a positive impact to the community and the economy as a whole," Mr Ajaka said.
"Chances are you already know someone who cares for a loved one. Show them you care about what they do by nominating them for an award."
The 2015 NSW Carer of the Year, Sheila Openshaw, called on members of the community to nominate a carer they know.
"I am passionate about my role as a carer – it has made me more compassionate, understanding and wise," Mrs Openshaw said. "Being a carer can be very challenging at times, so it means a lot to me to have been recognised for the contribution I have made."
This year, ten awards are available for individuals and organisations to be honoured during Carers Week, which runs from Sunday 16 – Saturday 22 October 2016.
The ten recipients will receive their award at a Carers Week ceremony at Parliament House, where the 2016 NSW Carer of the Year will be announced.
Nominations for the NSW Carers Awards 2016 close on Sunday 10 July at midnight, and can be made online atwww.careforacarer.nsw.gov.au/carersawards.
Remains of six First World War soldiers identified
27 May 2016: Media Release
The Australian Army has confirmed the identification of a further six Australians from the 250 Australian and British World War One soldiers recovered from a mass burial site at Pheasant Wood in France in 2009.
The soldiers newly identified are Second Lieutenant James Benson, Private Justin Hercules Breguet, Private Clifton Sydney Brindal, Private Sidney Broom, Private William Burke, and Private Robert Thomas Maudsley.
The recent identification was facilitated by the Australian Army's Unrecovered War Casualties Fromelles project team. The identification brings the total number of named Australians to 150 and contributes another important piece to the history of the Army in the Great War.
The Deputy Chief of Army, Major General Rick Burr, DSC, AM, MVO, said the identification honoured the service and memory of our soldiers.
"The Battle of Fromelles is an important part of our Army's history and our Nation's history, and it is a story that we want to complete," Major General Burr said.
"We have been fortunate to have the interest and cooperation of the Australian community to connect 150 of the soldiers lost at Fromelles with their descendants,"
"Together with the relatives of those who fought at Fromelles, we hope to collect more information to identify the 100 soldiers who remain unknown,"
"The assistance of the community helps us to commemorate our soldiers in the most respectful way, while also connecting current generations of Australians with their military heritage."
The Battle of Fromelles was the first major battle fought by the Australian Imperial Force in France and is recognised as one of the worst periods in Australia's military history as the 5th Australian Division suffered more than 5,500 casualties (killed and wounded).
The identification of soldiers killed has been made possible by the Fromelles Project team establishing a register of more than 3,000 relatives and descendants of Australian soldiers killed at Fromelles.
For more information about the six identified soldiers visit the Army website
Further information about the Fromelles Project is available at: army.gov.au/Our-work/Unrecovered-War-Casualties-Army/Fromelles
The Australian Army's Unrecovered War Casualties Unit are collecting information about First Australian Imperial Force soldiers who; fought in the Battle of Fromelles, whose date of death is listed between 19 – 20 July 1916, and whose grave is listed as unknown.
Members of the public who have a relative that fits this profile, please register with the Australian Fromelles Project: Email: army.uwc@defence.gov.au
Winter Care Kits 2016
May, 2016 - Mona Vale Library
Mona Vale library will again be a drop-off point for the Winter Care Kits for the homeless people in Sydney.
The flyer itemises the 8 items which are required to be placed in a large zip lock bag.
Mona Vale library has a stock of the bags - feel free to pick up a free one next time you are in the library
In addition, we are also collecting hand knitted Winter Warmies – gloves, scarves, beanies or socks would be perfect.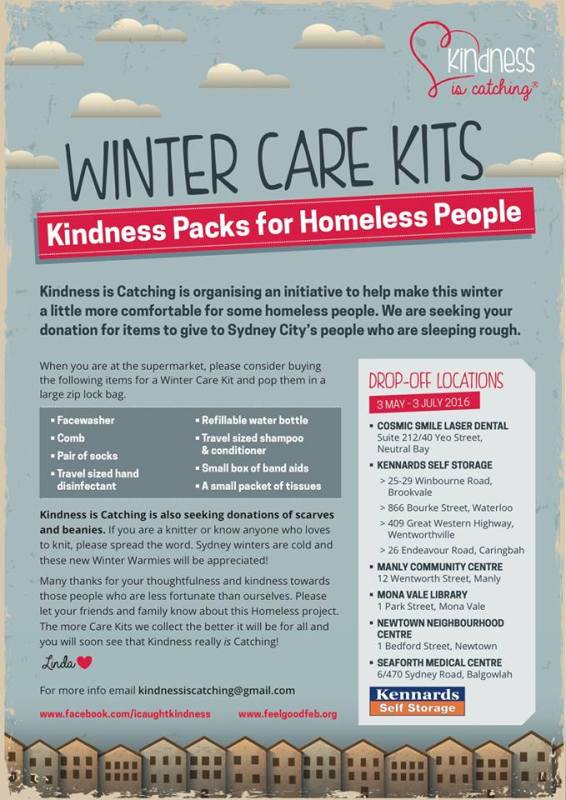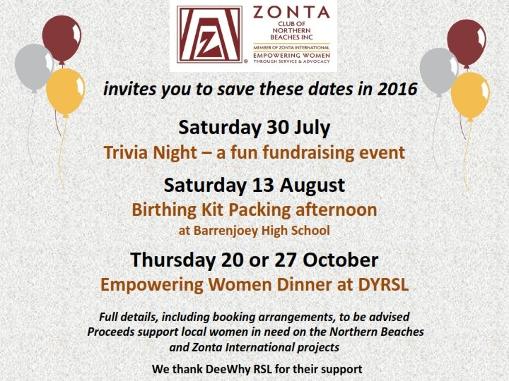 Zonta Club of Northern Beaches Trivia Night Saturday 30 July 2016
Zonta Club of Northern Beaches Inc will host the annual fundraising Zonta Trivia Night on 30 July this year. The evening is in the Pittwater Memorial Hall, Pittwater Road, Mona Vale to start at 7pm.
With the Olympics starting the following Friday we will have an Olympic theme. Guests may choose to dress with an Olympic or Brazilian touch or just come as you are! Questions will be broad and general in nature with some Olympic topics – but not all sport!
Zonta Club of Northern Beaches is part of the worldwide service organisation Zonta International. Our local club supports women in need on the Northern Beaches by giving education grants to women, assisting high school students to stay at school, supporting the local Womens' Refuge and Manly Womens' Shelter amongst other projects.
This is a fun evening and all proceeds will support our Club's study grant program. BYO glass, drinks and nibbles, tea, coffee and biscuits available. Gather your friends and enjoy this relaxing evening while supporting your local community.
Bookings may be made directly by completing the form HERE or by calling Maree on 0412 902 020 or by email to zontanb@gmail.com Book a table of 10 or we will seat you with others.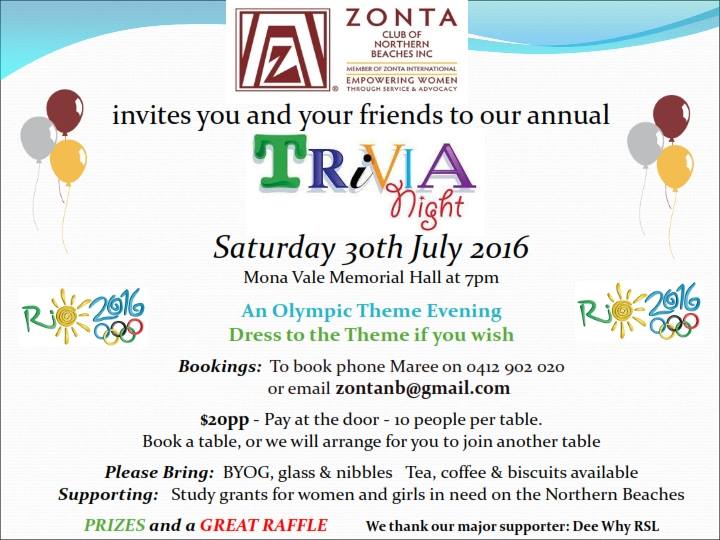 Pittwater Offshore Newsletter Update 1/6/2016
click on Logo:

To contact Julian: editor@scotlandisland.org.au
International Surfing Day 2016 - Surfrider Foundation Australia Annual Event
Come and join Surfrider Foundation in celebrating the annual International Surfing Day on Saturday, June 25 from 6 PM at Mounties Manly Bowling Club. The event will have a 70's theme featuring...
~ Live Music by Ziggy McNeill & 70's super-band TAMAM SHUD ~
~ Original Morning of the Earth Footage ~
~ 70's Surfing Stories from Surfing Legends ~
~ Environmental Stalls and Recognition ~
~ Auction Items & Raffles throughout the Event ~
** Limited tickets are available – grab your tickets for this intimate evening celebrating surfing here.
Surfrider Foundation Australia's 25th anniversary
For nearly 25 years, Surfrider Foundation has been protecting beaches and waves across Australia. Help Surfrider to celebrate our successes, learn from our losses and eagerly move forward by sending through your stories and photos of your experiences with Surfrider since its foundation toinfo@surfrider.org.au
If you are not yet a member get join today its only $25 for a full year or better still give your beach YOUR Birthday present join now and renew next BIRTHDAY and pay a dollar for each year you've been surfing.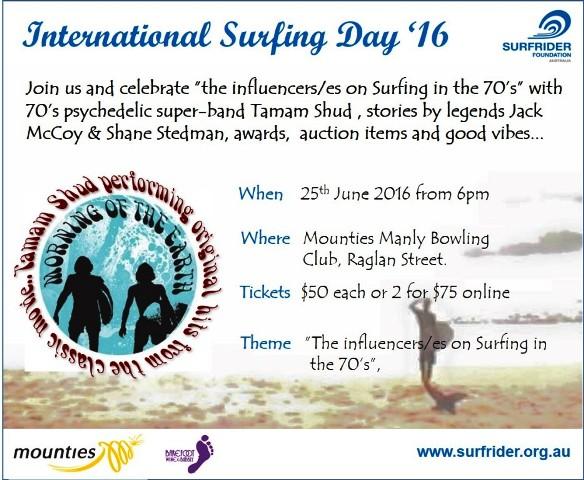 Save Scotland Island Kindy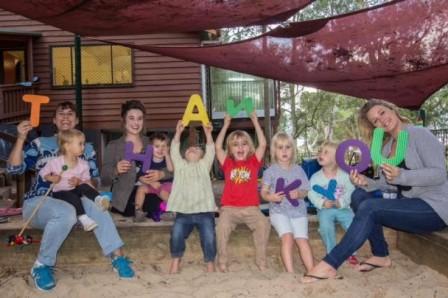 The Scotland Island kindy is a warm and caring early childhood centre that has been in operation for more than two generations. Many children who attend this very fully accredited kindergarten return as carers or to bring their own children.
Due to the ever-increasing cost of running such a centre, the kindy and accompanying after-school care program are at risk of closure.
This simply cannot happen.
Without this very special kindergarten, the children on Scotland Island will not have the opportunity to get a head start on their education and their social development amongst their local peers. If the kindy were to close it would also be a huge blow to the families, staff and community members who have supported the beloved centre over the years.
With no chance of extra support from the government, we need to raise funds on our own to keep the kindy open. Our goal is highly reachable - but we need your help!
We'd like to invite you to make a contribution, no matter how small, to the Scotland Island kindergarten in order to keep it running for future generations.
The children thank you!!!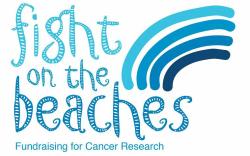 Fight on the Beaches Christmas in July Charity Ball 2016
Friday July 8th, 2016
Fight on the Beaches Team: May 4, 2016
Fight on the Beaches has raised over $468 000 over the past 2 years for cancer research. We hope that you will join us this year on Friday 8th July at Miramare Gardens to 'fight for a cure', and to help us to donate even more to cancer research. Having funded 3 cancer researchers over the past 2 years, we will continue to fund cancer research through our fundraising.
Fight on the Beaches is made up of local women who have all been impacted by cancer in one way or another and who want to make a positive difference in the fight against cancer. We are thankful for any contribution, big or small, that will help find a cure for cancer.
You can choose to buy a ticket to the Ball, donate a prize for the Christmas Tree Lucky Dip or Auction, take out one of our fantastic Sponsorship Packages, make a cash donation or, volunteer on the night. We look forward to having you join us in your own way to fight back and find a cure.
We are absolutely thrilled to announce that Richard Wilkins will join Fight on the Beaches as MC on the 8th July to help us in our fight for a cure! Richard is a tireless supporter of various charities and we can't wait to see him on the night!
On Channel Nine's TODAY, Richard presents daily features and interviews from right across the world of showbiz. He's interviewed the cream of the international entertainment industry - from Madonna to The Rolling Stones, and from Andrea Bocelli to Nigel Kennedy.
Richard has hosted a myriad of top rating TV specials from 'Angelina Jolie: Unbroken and Exclusive', the eight-hour Millennium Live, the Annual Tropfest Short Film Special and for ten years, the New Year's Eve Festivities and Fireworks over Sydney Harbour.
In the 2014 Queen's Birthday Honours List, Richard was appointed as a Member of the Order of Australia (AM), for "significant service to the community through a range of charities, and the entertainment industry."
Tickets at: http://www.fightonthebeaches.com/

Mona Vale Hospital Auxiliary Fundraising Dates 2016


June 11: Sausage sizzle, Bunnings Narrabeen, 8am to 4pm
June 17: Mona Vale Hospital foyer, 9am to 3pm
Baking, craft, sewing, knitting.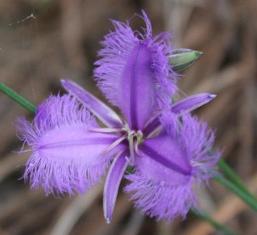 Bushcare in Pittwater

For further information or to confirm the meeting details for below groups, please contact Council's Bushcare Officer on 9970 1367
BUSHCARE SCHEDULES
Where we work Which day What time
Avalon
Angophora Reserve 3rd Sunday 8:30 - 11:30am
Avalon Dunes 1st Sunday 8:30 - 11:30am
Avalon Golf Course 2nd Wednesday 3 - 5:30pm
Careel Creek 4th Saturday 8:30 - 11:30am
Toongari Reserve 3rd Saturday 9 - 12noon (8 - 11am in summer)
Bangalley Headland 2nd Sunday 9 to 12noon
Bayview
Winnererremy Bay 4th Sunday 9 to 12noon
Bilgola
North Bilgola Beach 3rd Monday 9 - 12noon
Algona Reserve 1st Saturday 9 - 12noon
Plateau Park 1st Friday 8:30 - 11:30am
Church Point
Browns Bay Reserve 1st Tuesday 9 - 12noon
McCarrs Creek Reserve Contact Bushcare Officer To be confirmed
Clareville
Old Wharf Reserve 3rd Saturday 8 - 11am
Elanora
Kundibah Reserve 4th Sunday 8:30 - 11:30am
Mona Vale
Mona Vale Beach Basin 1st Saturday 8 - 11am
Mona Vale Dunes 2nd Saturday+3rd Thursday 8:30 - 11:30am
Newport
Bungan Beach 4th Sunday 9 - 12noon
Crescent Reserve 3rd Sunday 9 - 12noon
North Newport Beach 4th Saturday 8:30 - 11:30am
Porter Reserve 2nd Saturday 8 - 11am
North Narrabeen
Irrawong Reserve 3rd Saturday 2 - 5pm
Palm Beach
North Palm Beach Dunes 3rd Saturday 9 - 12noon
Scotland Island
Catherine Park 2nd Sunday 10 - 12:30pm
Elizabeth Park 1st Saturday 9 - 12noon
Pathilda Reserve 3rd Saturday 9 - 12noon
Warriewood
Warriewood Wetlands 1st Sunday 8:30 - 11:30am
Whale Beach
Norma Park 1st Friday 9 - 12noon
Western Foreshores
Coopers Point, Elvina Bay 2nd Sunday 10 - 1pm
Rocky Point, Elvina Bay 1st Monday 9 - 12noon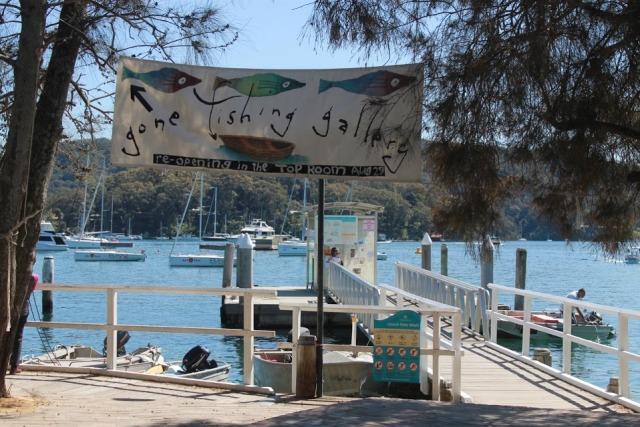 Gone Fishing Gallery at Waterfront Store Church Point
Open again TODAY in the top room Waterfront Store. Open mainly weekends as an addition to the waterfront cafe. Keep up to date on theirFacebook page

The purpose of www.westpittwater.com.au - is best defined by the vision of the West Pittwater Community Association.
To be a supportive community, encouraging and promoting civic pride, interest in community affairs and goodwill amongst residents.
To protect local fauna and flora and generally preserve West Pittwater and its environs.
To secure essential facilities including public wharves and reserves and to protect private and public property.
To speak with one voice and represent the interests of the Western Foreshore community when in discussion with Pittwater Council and other relevant government bodies. The WPCA website provides a forum for the better realisation of these objectives. Visit: www.westpittwater.com.au
May 29 - June 4, 2016: Issue 265
Articles This Week
Front Page Issue 265: RPAYC Sailors at Medemblik - Pittwater Student - Pittwater Student - Avalon Beach SLSC at IRB Premierships - Pittwater Artists Trail Winter Art Exhibition Raffle for Mona Vale Hospital Auxiliary - Pittwater Winter 2016: Barrenjoey Isthmus in 1955 and 2016

Daniel Fitzgibbon - Liesl Tesch Secure Bronze At 2016 Para World Sailing Championships In Challenging Week - overview of the event by Richard Aspland - World Sailing

Guringai Festival 2016 – Pittwater Events: May 29 to July 11

Kiama Downs Takes Control Of IRB Premiership by SLS NSW
Project Maratus: Pittwater Connections - these beautiful Australian Peacock spiders are 2-5mm. So far the Project Maratus Group as found at least 4 new species. They've mapped Sydney but are asking all of us to keep an eye out for more and report their location - Australia wide

Aquatics: Coral Reefs Updates (WOD 2016 prelude): Nemo May Be Lost- Mesophotic Coral Ecosystems May Be Potential 'Lifeboats'- Great Barrier Reef Water Science Taskforce Final Report and New Studies Released May 24-25, 2016
Pictures: Pittwater Student and Land Army Lady Attend Service for Aboriginal and Torres Strait Islander Veterans 2016 - 10th annual NSW Commemoration ceremony - Key Address: His Excellency General The Honourable David Hurley AC DSC (Ret'd), Governor of New South Wales, Veteran's Address: Mr David Williams, President NSW Aboriginal & Torres Strait Islander Veterans & Services Association.
New Car Parks at Warriewood+Mona Vale to Support B-Line Bus Service to Commence Construction in 2016 - details and diagrams - community information session on Mona Vale on Tuesday 31 May 2016 from 6pm to 8pm
Mobile Wildlife Clinic Fundraiser for Sydney's Northern Beaches: Please Help Save Our Resident Sick and Injured Animals
Pittwater Artists Trail Winter Exhibition 2016: at Avalon Beach SLSC - Friday June 3rd to Sunday June 5th 2016
Artist of the Month: June 2016 Isabelle Wise: Teenager with Talent recently published in a children's picture book shares some of her wonderful Illustrations
Profile: Isabelle Wise Our June 2016 Artist of the Month is Avalon Beach's Isabelle Wise. Belle took part in the Wombat Books Illustration Challenge held last year after an author visit to Maria Regina Catholic Primary School at Avalon in 2014.
The Wombat Books Illustration Challenge was established in order to provide aspiring young illustrators with the opportunity to be published in a professionally produced children's book and gain an introduction into the world of illustrating. Now studying at Mater Maria Catholic College, Warriewood, this wonderful and talented teenager provides us all with an inspirational look into what's great about the next generation of our local young adults.
History:Early Pittwater Schools - From Provisional to Public:- Mona Vale Public school - from Village Green to Greening the Village!
Upgrades and Updates: Issue 265
Issue 265 marks a move into a fresher, Device Friendly site, as requested by Readers who peruse these pages from phones, tablets etc.
The recoding should also enhance the reading pleasure of desktop PC owners.
All past Issues pages, each single one of which averages around 800 thousand revisits annually, are also in the process of being adjusted to this new coding. As there are a few of them this will take a minute... or two.
We ask you be patient if a previous page doesn't display properly initially.
The adjustments to archived articles and histories will be completed by the end of June 2016 - And then...more smooth sailing!
Thanks for your requests, feedback and support.
Pittwater Online News.
For, About and By Pittwater.

National Sorry Day Message
On National Sorry Day on 26th May 2016, we remember the history of forcible removals of Aboriginal and Torres Strait Islander Peoples in our nation and the tragic impact this had upon many Indigenous families.
On behalf of the people of New South Wales, I pay my respects to those members of our community who share the pain of this terrible period of our history.
One year after the tabling of the report Bringing Them Home in May 1997, the result of a National Inquiry into the Separation of Aboriginal and Torres Strait Islander Children from Their Families, the first National Sorry Day was held.
In 2000, the day was commemorated by the remarkable sight of 250,000 people participating in the Corroboree 2000 Bridge Walk across Sydney Harbour Bridge, and many people will remember the spirit of unity that brought Indigenous and non-Indigenous Australians together on this occasion.
I encourage all Australians, on this day and every day, to embrace the opportunity to come together and share the steps towards healing for the Stolen Generations, their families and communities.
General The Honourable David Hurley AC DSC (Ret'd)
Governor of New South Wales

Mobile Wildlife Clinic
Donate at: www.gofundme.com/22abqws
When our pets get hurt or sick, we rush them to a veterinarian and are happy to pay whatever it takes to make our furry/feathery/scaly family member all better, right?
But what happens to our wildlife when they get sick? They don't have owners to rush them to the vet or pay for their treatment. Who takes care of them when they are in pain and in need of care?

We are Sydney Wildlife www.sydneywildlife.org.au
We are an organisation made up purely of volunteers - and we rescue these wild animals and care for them. However, we are not veterinarians and sometimes they need treatment that can only be provided by a professional veterinary surgeon.

At the moment we are burdening our local vets with injured wildlife and they are having to bear the medical costs, while our volunteer rescuers bear all other costs. Wouldn't it be wonderful if there was a service that helped our precious wildlife, our volunteer rescuers and our wonderful vets...?

We need your help to fund a brand new, state-of-the-art Mobile Wildlife Clinic!
The Mobile Wildlife Clinic will provide first-class treatment to our injured and sick wildlife. The clinic will be staffed by veterinarians who are experienced at treating wildlife and the clinic will also provide hands-on training for veterinary students who are all desperate to learn how to treat wild animals.

Your money will be used to purchase a van, have it fitted out for first aid, consultations and medical emergencies for animals in times of natural disasters. Your money will also be used to provide training for our future veterinarians.

With so many dangers to face - vehicle-strike, entanglement, habitat loss, attack from feral and domestic animals, human interference etc - our wildlife are in desperate need of our help.

As you know, myself and many other wildlife rescuers work long and crazy hours to save our wildlife and we don't often ask for help... But this week we reached a crisis point when 10 of our local wallabies were killed on our roads - in just one week!
Please encourage your friends to share this to their pages to get us as much support as possible. We may be able to save what's left of our precious wildlife if we all help with funding a Mobile Wildlife Clinic.
Our wildlife needs your help. I need your help.
Thank you
Donate at: www.gofundme.com/22abqws
In a world of problems, our Mobile Wildlife Clinic is the answer.
Thank you for saving their little hurt paws, their sore bodies and their precious little lives.