October 16 - 22, 2016: Issue 285

Narrabeen RSL Fishing Club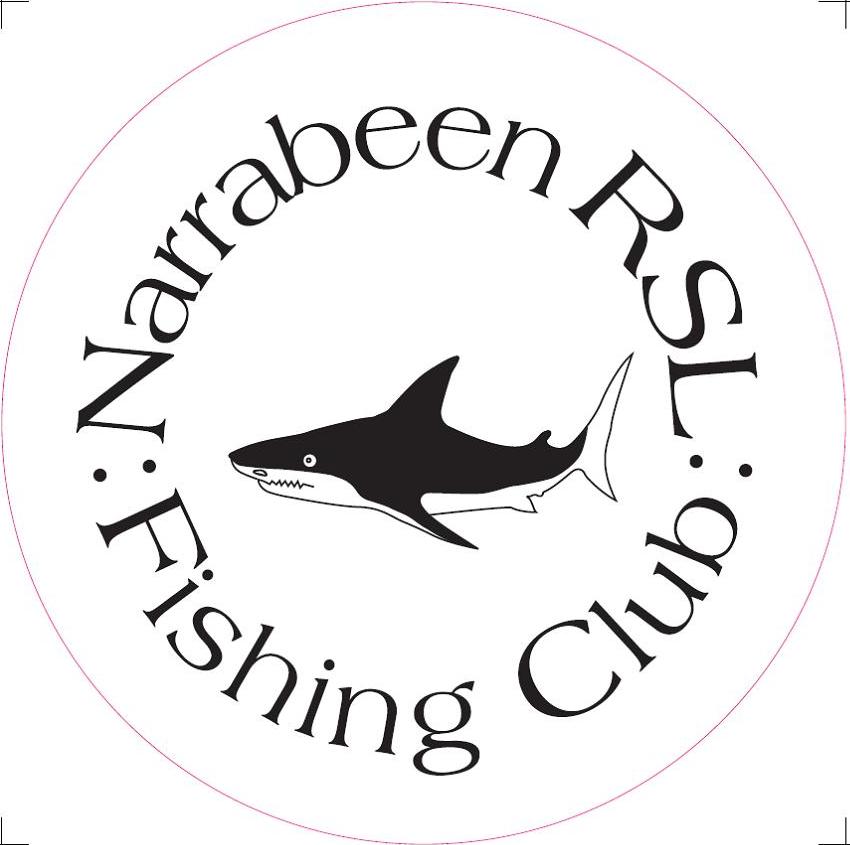 Spring is a time to get outdoors and revel in the beautiful area we live in. Joining a social club of like-minded individuals who share a common interest is good for your mind, body and soul.
There's more, much more, and more to come!
The point is, we live in an aquatic environment, surrounded by green hills and National Parks, so it's natural that the great health that comes from getting out there and throwing a line into the water, and as with many of these fishing clubs, then throwing the fish back, will continue to be part of what we love doing and why we love living here.
This week we share a small insight into the third fishing club located within the Pittwater area, who, alike their Newport Arms and Avalon Beach RSL Fishing clubs counterparts, are the nicest most laid-back group of family focussed people you will meet.
When and how did Narrabeen RSL Fishing Club begin?
The Inaugural meeting was held 21 August 1993 attended by members of the Narrabeen RSL Club who had previously signified their intention to join the club.
Mainly for competitions and social activities and like minded members who loved fishing.
Who is the Narrabeen RSL Fishing Club for?
Narrabeen RSL Fishing Club is a family orientated club which holds monthly fishing competitions commencing at 4 pm on the second Friday of each month followed by a weigh-in and a free BBQ at the Narrabeen RSL Club commencing at 2pm on the Sunday. The competition is divided into eight sections, catering for all categories of fishing.
• Narrabeen Lakes
• Rock and Beach
• Estuary Boat
• Deep Sea Boat
• Estuary Individual
• Deep Sea Individual
• Ladies
• Juniors (under 16)
What is the structure of fishing activities – do you have a Fish of the Month and Club Competitions?
Yes plus three mystery prizes each weigh-in. Monthly prizes include mystery fish, fish of the month, angler of the month, Narrabeen Bait and Tackle voucher and various tackle items.
The fishing focus is on the promotion of catch and release and limits on the numbers of fish that can be kept.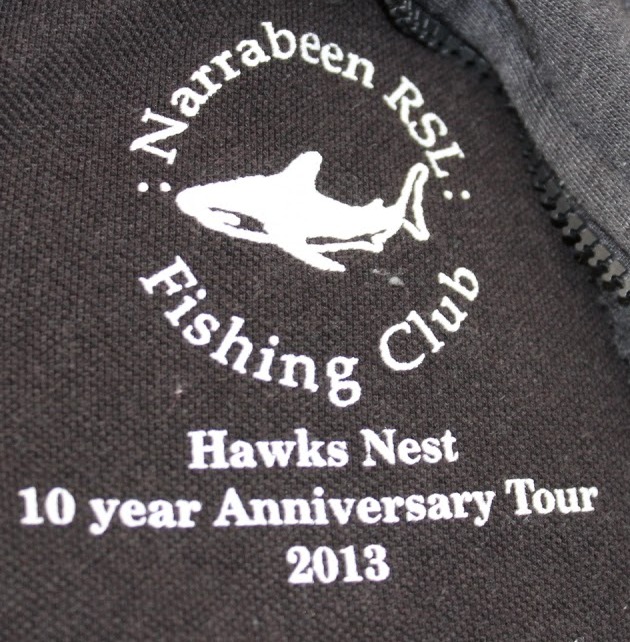 Does the Narrabeen RSL Fishing Club have trips away, and of so – where and what for?
The club has social activities as well with various functions held throughout the year, including:
• Family interclub fishing competition with Hawks Nest Social Club with Narrabeen travelling to Hawks Nest in March. Children are encouraged to participate.
• Annual Three way fishing competition with Avalon RSL Fishing Club, Newport Arms Fishing Club and Narrabeen RSL held September each year.
• Family camping weekend at Swansea.
• Race days and darts nights.
How does someone join(and what is the membership fee)?
Membership forms available from Fishing Club Notice Board at Narrabeen RSL Club
Fees are: Social $10, junior $10, single $15, Family $20
Who tells the best Fish Story among members?
His nickname is BJ.
We have an annual award which is an actual anchor painted gold with chain attached. It hangs up in the club room at the RSL club. The "golden anchor award" goes to the person who makes the most "stuff ups when fishing".
E.g.: Had bait in ice cream container and when out fishing opened it up to find vanilla ice cream. Forgot to take bait, ran out of petrol, flat battery, keys overboard, cleaning a fish and dropped it overboard. Forgot to tie anchor to rope and threw it overboard. Didn't take the plastic sleeves off the hooks on the lure so impossible to hook a fish. It is endless.
The Narrabeen RSL Fishing club won the 2016 Annual 3 Way Fishing Comp between Narrabeen, Newport and Avalon- what would you put this down to – more luck, more skills, or more secret fishing spots?
The way the scoring system works for the 3 Way Fishing Comp is that points are counted for each club from the top 5 boats in deep sea, top 5 boats in estuary and top 4 rock and beach fishos. Narrabeen tries to make sure that we have all the categories covered otherwise it puts you at a disadvantage. We have shared this strategy with the other clubs. Narrabeen has over 80 members which helps. This scoring system helps to make it a level playing field otherwise the club with the most members would usually win.
Do you have an end of year party and if so, what form does this take?
The annual presentation night is not to be missed and is held during October each year.
What is the Narrabeen RSL Fishing Club's 'motto' that members live and strive to fish by?
Our aim is to improve the fishing knowledge of members by the holding of meetings, competitions, lectures and to co-operate with other bodies with like interests.
We also enjoy the stories and camaraderie at the monthly weigh-ins.
What are the Narrabeen RSL Fishing Club members favourite places to fish in Narrabeen?
Enjoying the serenity and natural environment when fishing Narrabeen lakes. Also fishing the gutters along Narrabeen Beach and the beautiful outlook when fishing off Narrabeen pool.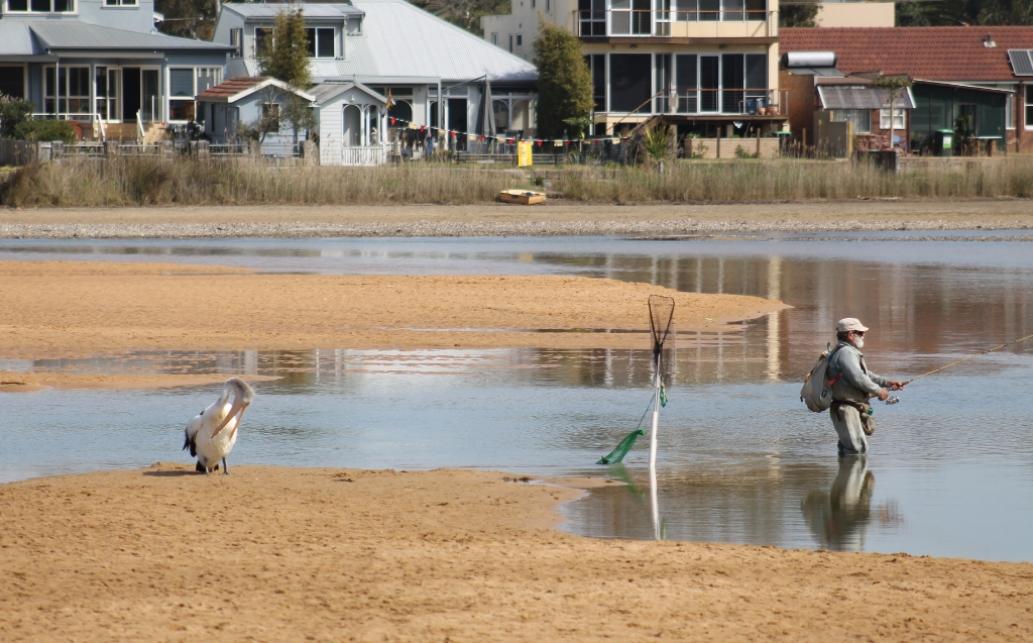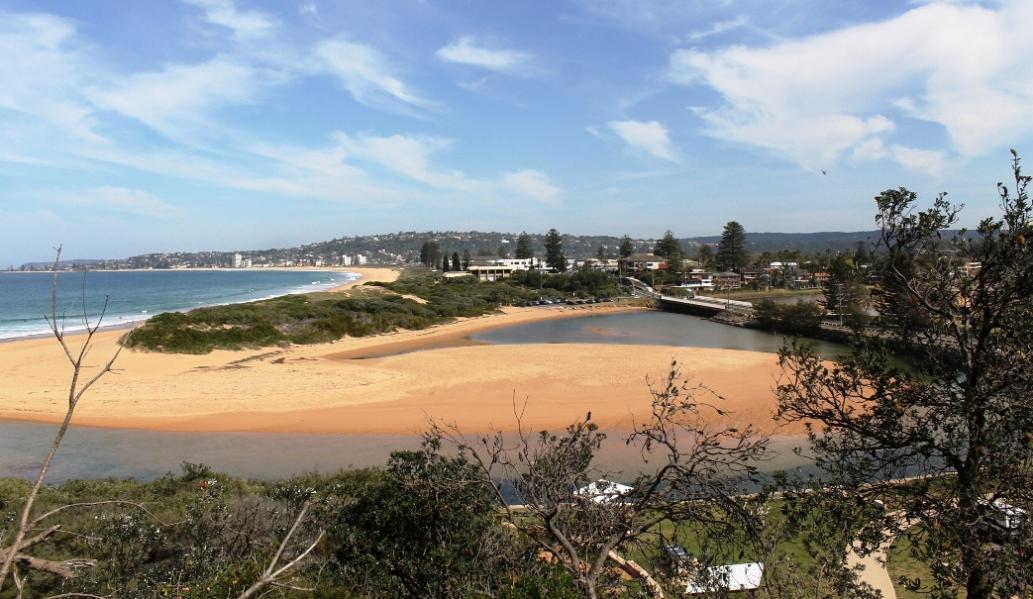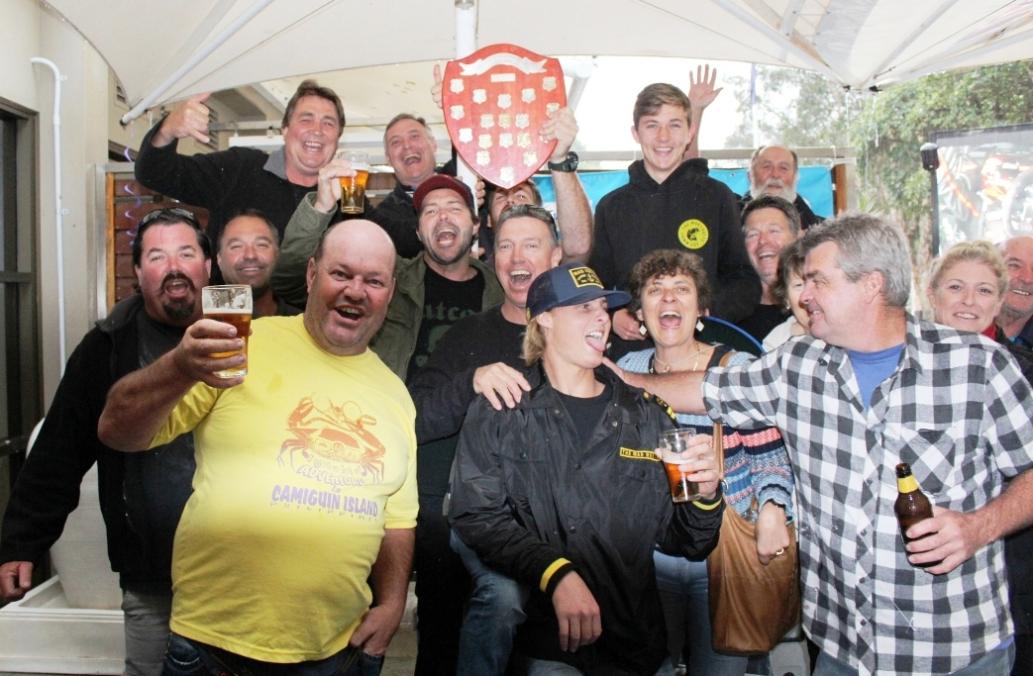 Inbox and Environment News - Issue 193
December 14 - 20, 2014: Issue 193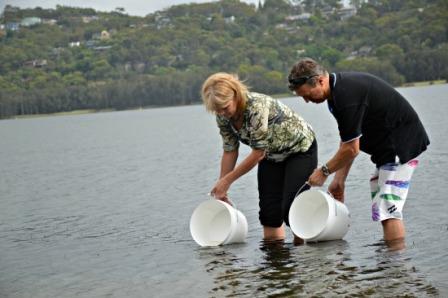 PRAWN NUMBERS BOOSTED AS STOCKING BEGINS – Narrabeen Lagoon This Week
Wednesday 10 December 2014 – Media Release: NSW DPI
Minister for Primary Industries, Katrina Hodgkinson, today announced the commencement of the NSW Liberals & Nationals Government's new Marine Fish Stocking Program in 10 estuaries along the State's coastline.
Ms Hodgkinson said about four million juvenile Eastern king prawn larvae are currently being released, which will help boost stocks of the popular delicacy.
"Catching Eastern king prawns over Christmas is one of the great family pastimes – this new program will hopefully lead to it being even more enjoyable in the future," said Ms Hodgkinson, who visited Narrabeen Lagoon this week to help release prawns for the first time at that location.
"The NSW Liberals & Nationals Government has delivered once again as part of our commitment to improving recreational fishing opportunities across the State.
"The popular Eastern king prawns were bred in Queensland and are being carefully transported and stocked by the Department of Primary Industries in sites from Taree to Eden, ready for harvesting in about three months.
"Local fishing clubs are assisting with the release of the prawns into suitable habitat within the estuaries to help ensure they get the best possible start.
"Fish stocking boosts our fishing communities, as recreational angling supports businesses and tourism. These prawns will provide extra incentive for anglers to visit the regions."
Ms Hodgkinson said the Marine Fish Stocking Program follows on from previous research trials of mulloway and prawn stocking, which evaluated the ecological aspects and effectiveness of marine stockings.
"These successful stockings provided essential information for a comprehensive environmental assessment and the development of a management strategy for implementing an ongoing marine stocking program," Ms Hodgkinson said.
The Marine Fish Stocking Program builds on the existing freshwater fish stocking initiatives, funded from the NSW Recreational Fishing Trusts, which have been enhancing recreational fishing opportunities in NSW for the last 50 years.
Prawn stocking locations this month include: Khappinghat Creek, Wamberal Lagoon, Narrabeen Lagoon, Swan Lake, Burrill Lake, Lake Tabourie, Bega River, Back Lake, Wallagoot Lake and Curalo Lagoon. For more information, visit www.dpi.nsw.gov.au.
Top: NSW Minister for Primary Industries, Katrina Hodgkinson, and Narrabeen RSL Fishing Club president, Steve Law, release Eastern king prawns into Narrabeen Lagoon.